Phu Quoc is an island located in the south of Vietnam, near Cambodia. Situated in the warm Gulf of Thailand, Phu Quoc is the biggest island in Vietnam and is renowned for its beautiful beaches; thus, it has become one of the favorite vacation destinations for Vietnamese and international tourists.
In this article, you will discover which beaches are the best and why, in our opinion. We will also try to show you some real-life pictures to give you a realistic expectation for each of these beaches, as Photoshop today can make any place look like the Maldives.
1. Sao Beach (Bãi Sao)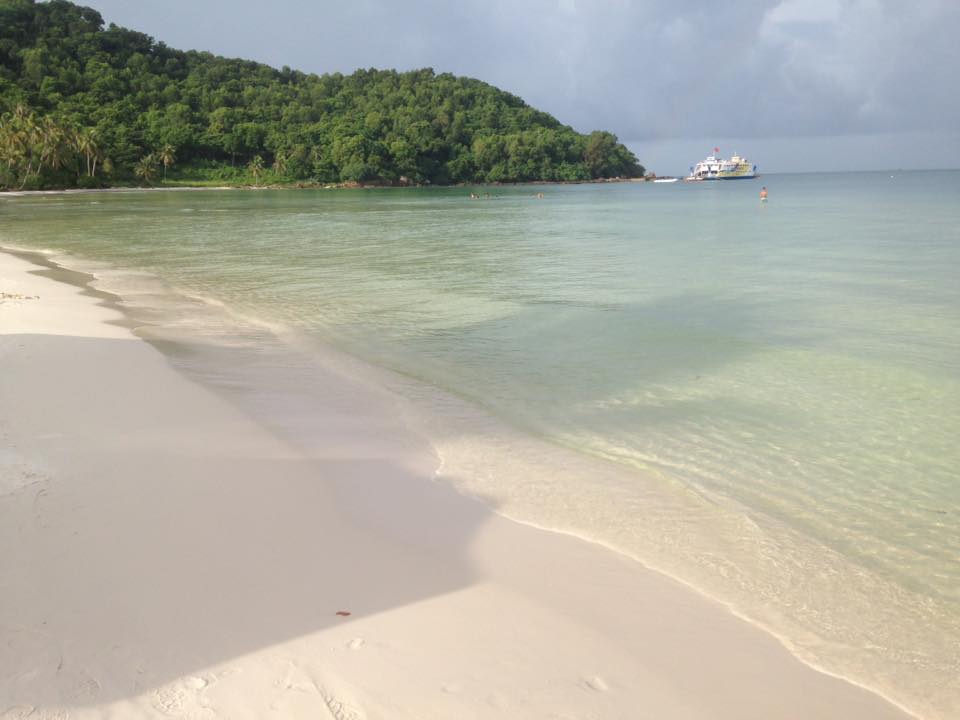 Sao Beach is, for us, the best beach on the island. This beach is notorious for its pure white sand, and in the right season, the sea will have no waves. The beach is separated into two areas, the left side of which is less populated and therefore quieter.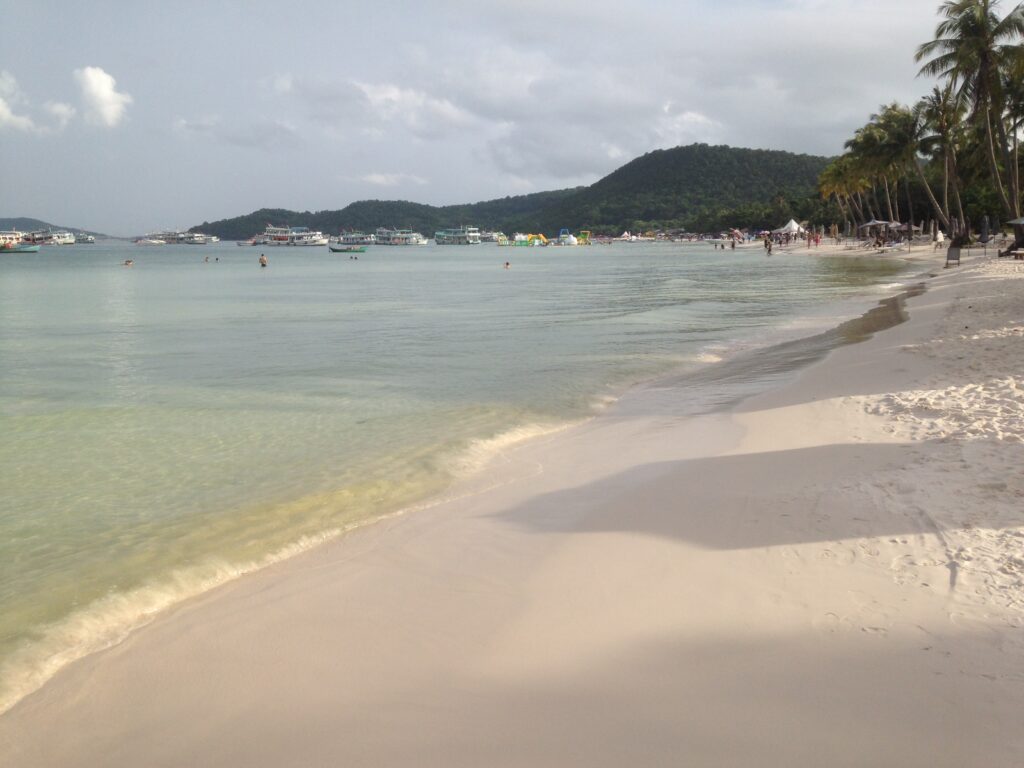 A right side with more people and more activities If you are looking to relax and enjoy the sound of the wave, we recommend the left side.
The only downside of this beach is that it is located in the south, far from the center of the island, where most activities and resorts are located. From Ong Lang, you'll have to drive an hour on bike. For some reasons, resorts are not very present in this area of the island; the only populated area nearby is An Thoi (An Thới).
2. Starfish Beach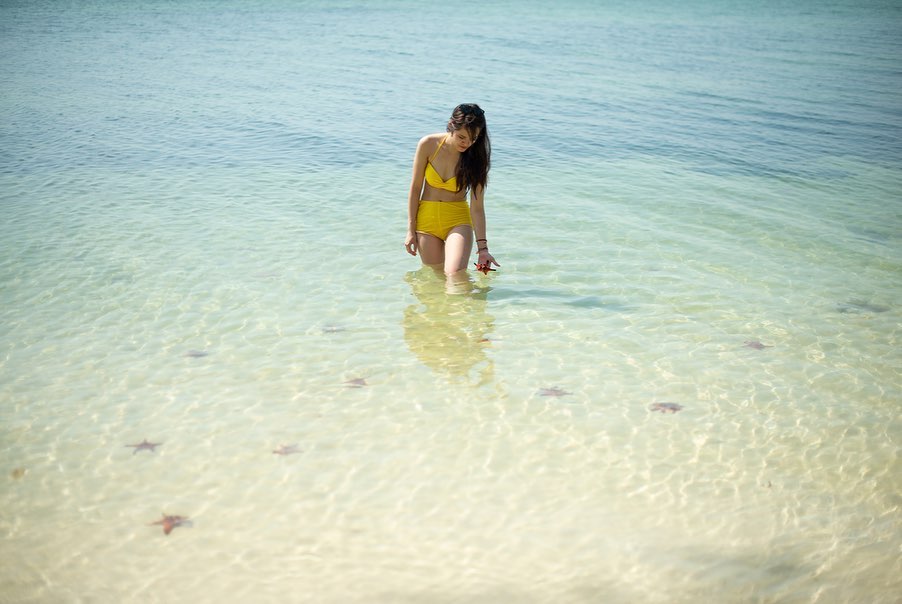 Starfish Beach is one of the main attractions on the island. Famous for hosting tons of starfish, this beach's water is very clear, and the ecosystem is richer than in Bai Sao, so snorkeling is more interesting. There are many seafood restaurants nearby, so it is also a great location for having lunch. You can even swim between restaurants and see tons of transparent fish.
The downside of this beach is the access, which is a good portion of unpaved road. So if it has been raining since the night before, you can forget your plan to visit this beach. That's probably why there aren't a lot of resorts in this area yet.
3. Ong Lang Beach (Bãi Ông Lang)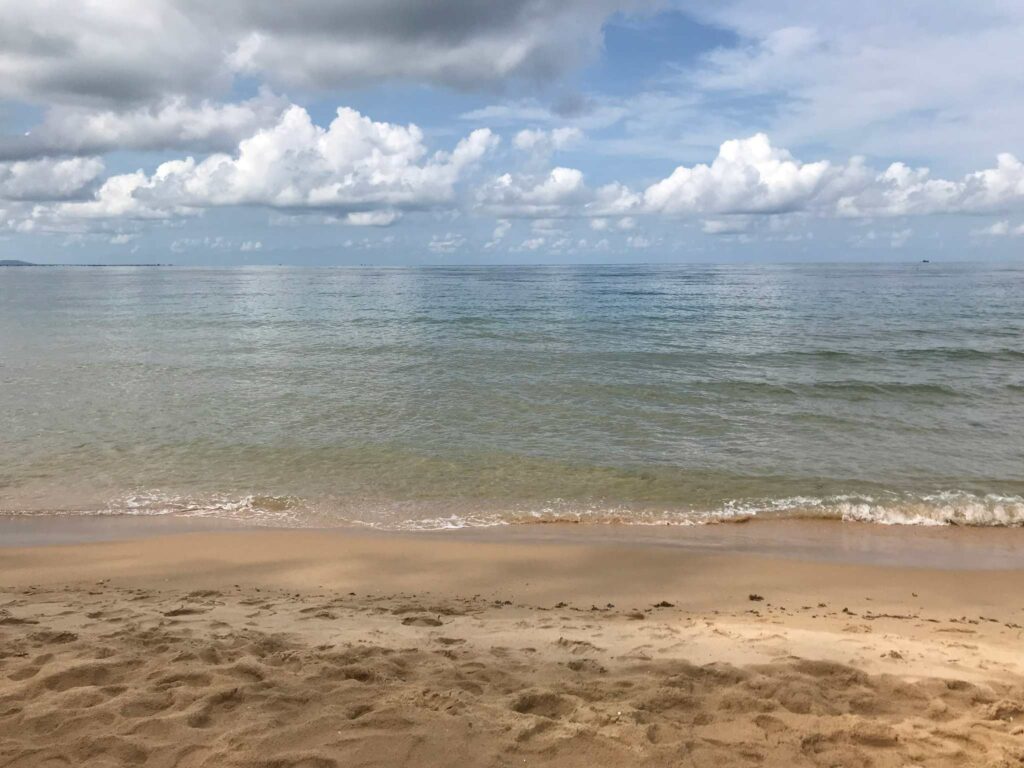 Ong Lang is one of our favorite areas on the island because nature is predominant there. We feel like we are most relaxed when we are in Ong Lang. Bungalows are a safe choice there, and we recommend places like Mango Bay Resort for the best ecological experience or Ninila Fruit Farm Bungalows if you are on a budget.
The beach is quite popular among locals, who go for a swim just before sunset. It is, for us, one of the most genuine places you can find on the island. They even sell some fried appetizers at the beach entrance.
The downside of this beach is the waves. If the waves are not too strong and can be part of the fun, they are less than ideal for snorkeling and for small children.
4. Vung Bau Beach (Bãi biển Vũng Bầu)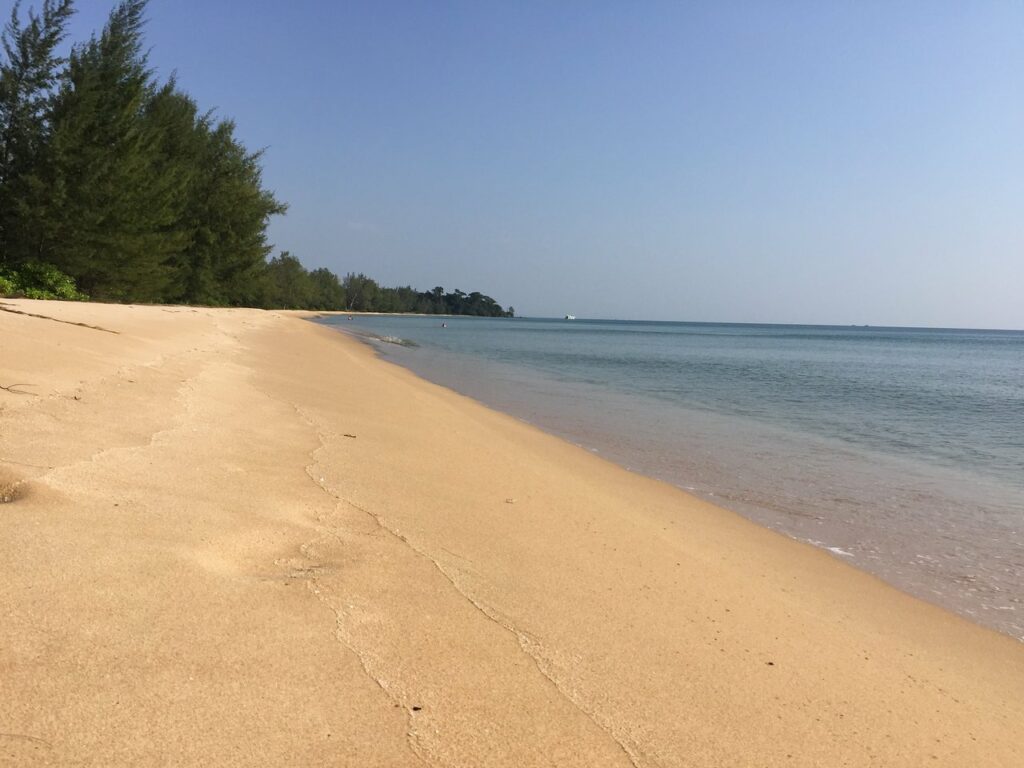 Vung Bau Beach is basically an empty beach that you can have for yourself if you have a bit of an adventurous spirit. It is a beautiful and long beach that is still savage. There is a snorkeling spot on the left side of the beach (the entrance), which is honestly one of the best spots on the whole island.
The downside of this beach is that since it is empty, it can feel a bit unsafe at times, and there's no one to take care of the beach, so like in the rest of the island, some spots can unfortunately be full of trash.
5. Bãi Dài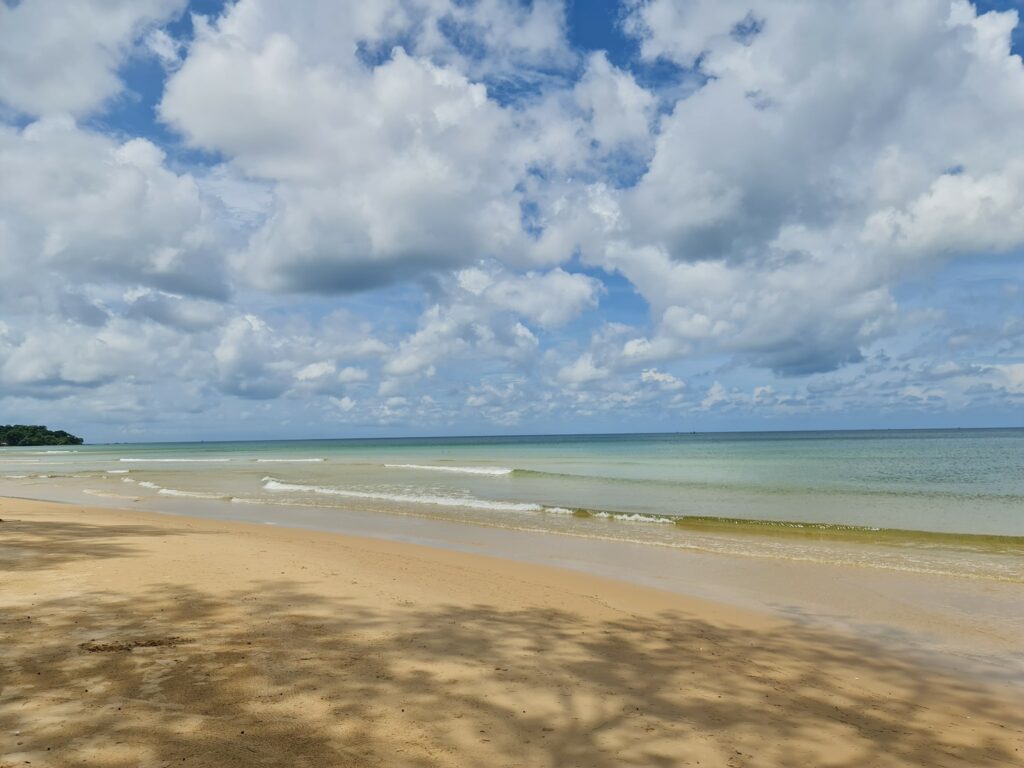 Bãi Dài is a beach reserved for the Vin Group, which includes resorts and parks such as Vinpearl Resort, Vinpearl Discovery, Vinpearl Oasis, and VinWonders. This beach used to be private and only accessible by customers of one of these facilities, but thanks to Grand World, it is now accessible to everyone. Since this beach is maintained by the Vin Group, it is safe, clean, and close to many commodities.
The downside of this beach is that it is only accessible through a park, resort, or, if you are in Grand World, you will have to rent an electric bike to access the beach, which is fairly far from the entrance.
6. Long Beach (Bãi Trướng)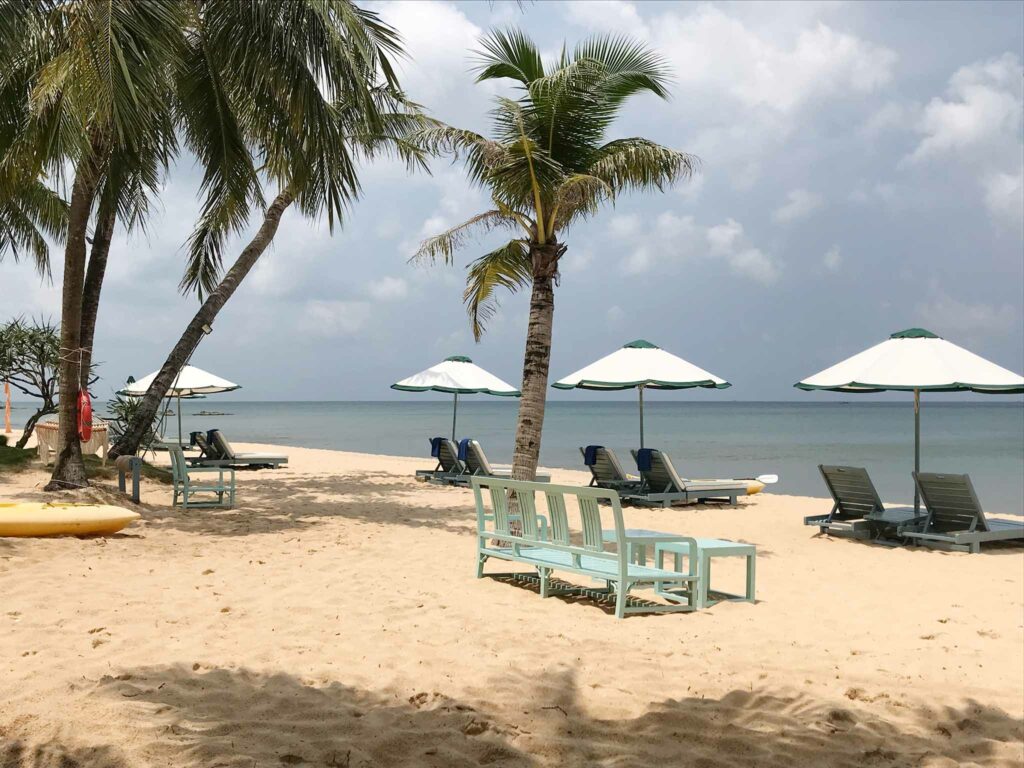 Long Beach is located near the city center in one of the most dense areas for resorts, restaurants, and activities. Long Beach is a safe place to go for people who like the convenience of short distances for activities. For example, if you love nightclubs, bars, and rooftop entertainment, this is the place to be.
The downside of Long Beach is that it does not have the clearest water on the island, and this place can be crowded in the high season.
7. May Rut, Gam Ghi & Fingernail Island (Hòn Mây Rút & Hòn Móng Tay)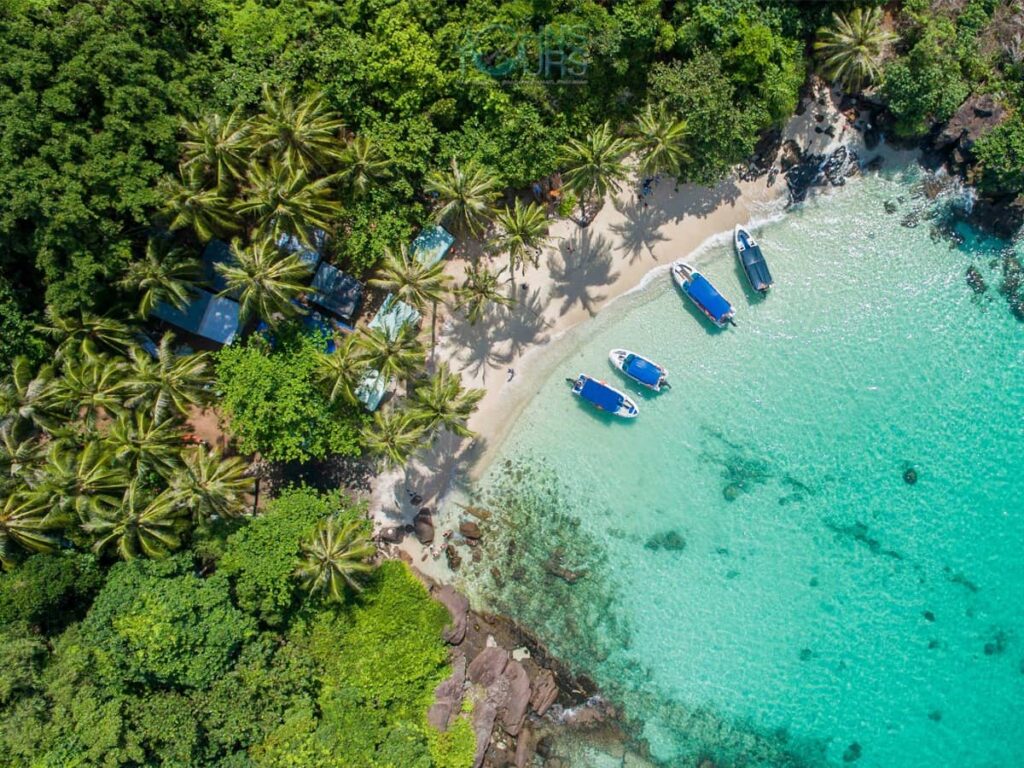 May Rut Island, Gam Ghi Island, and Fingernail Island are archipelagoes located on the south end of the island, which is only accessible by boat. To go to these islands, you'll have to rent a boat or buy a tour ticket. They are some of the most beautiful beaches and some of the best spots for snorkeling.
Obviously, the downside is their location and the necessity of using a boat to get there. You'll probably have to book a tour and accept the schedule of this specific tour.
Jonh's Tour Website : https://phuquoctrip.com/vi
8. Khem Beach (Bãi tắm Khem)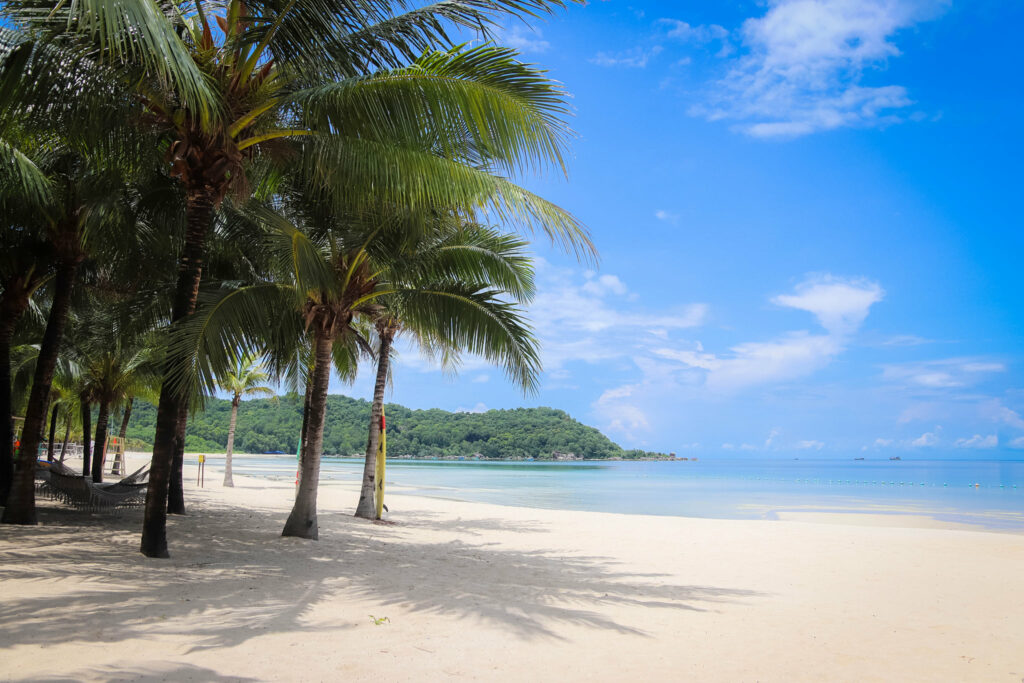 Khem Beach is the equivalent of Sao Beach but is reserved for very expensive resorts such as the JW Marriott Phu Quoc Emerald Bay or Premier Residences Phu Quoc Emerald Bay. If ultra-luxurious resorts are your thing, then this beach might be for you.

We found that even though this beach is beautiful, being privately owned makes it less popular and fun. The ambiance over there is a bit quiet for our taste, especially in the off-season. Also, the left side of the beach was not well maintained when we were there.
9. Sun World Beach (Bãi biển Sun World)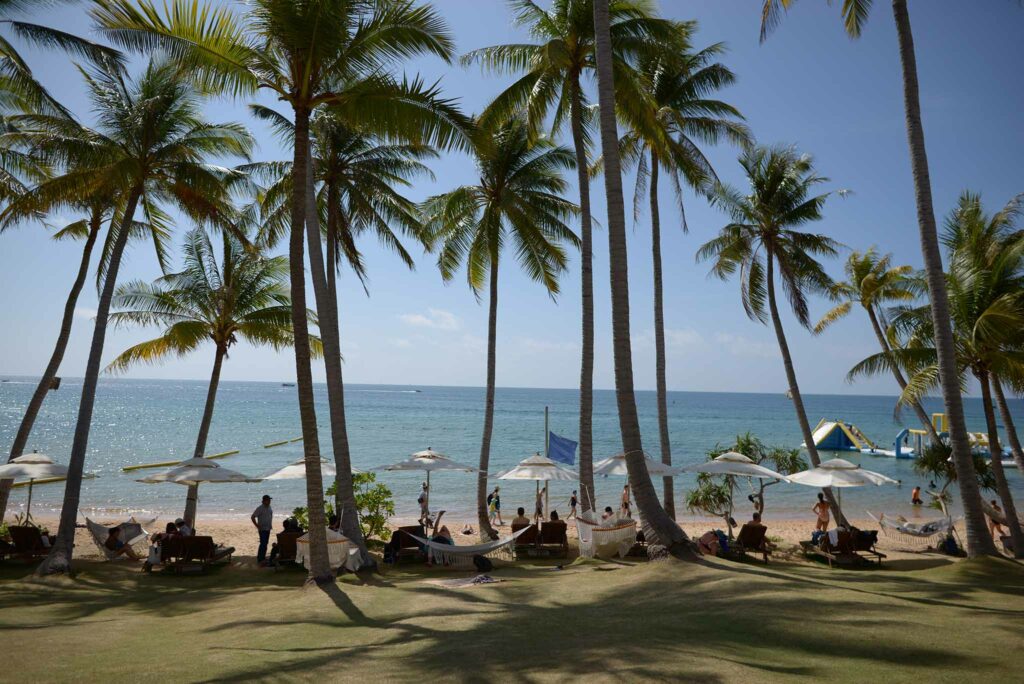 Located on Hon Thom Island (Hòn Thơm) which is an island accessible by cable car, these beaches are some of the most beautiful and cleanest on the island. The setting at Sun World Beach is ideal for families. The beach has tons of deckchairs, grass you can walk barefoot on, and restaurants similar to what you would find in an amusement park.
The downside is that you need to go to the south of the island, take the cable car, and finally take an electric cart, which is amazing but a bit of a hassle for a daily commute in our opinion.
10. Ganh Dau Beach (Bãi biển Gành Dầu)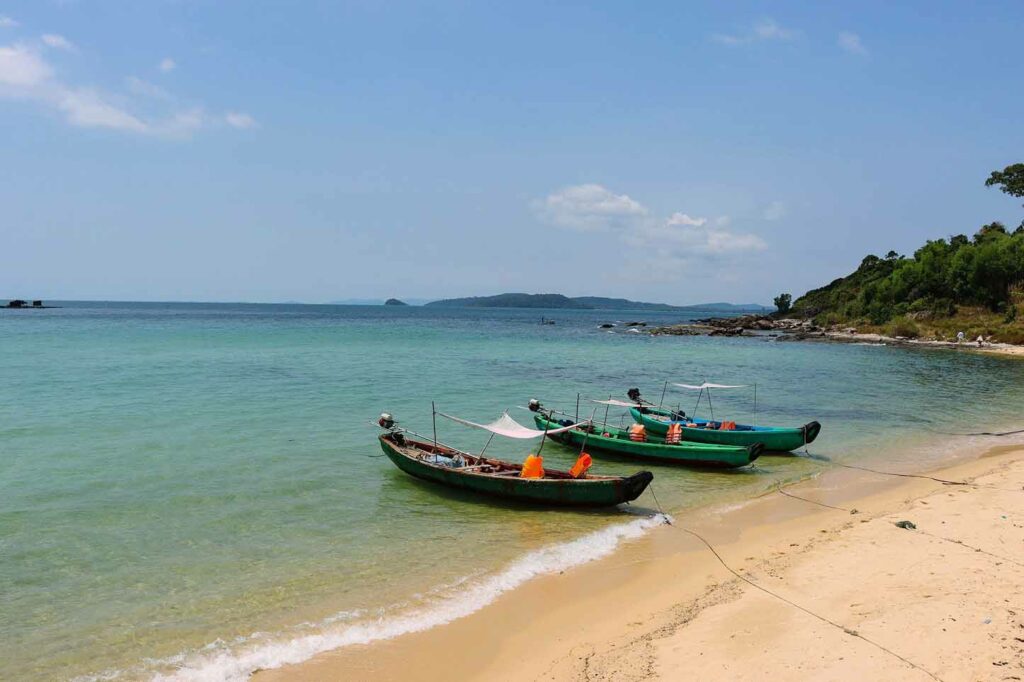 Ganh Dau Beach is located in the northern part of the island. It is a fairly small beach with few activities around. It is still a nice place to visit, and the right side of the beach has rocks, which means fish and snorkeling. They also have a seafood restaurant with a nice view. You can visit two small islands accessible from a rented fisherman's boat, although we don't recommend it.
The downside of this beach is its location and the fact that it is not maintained. If Ganh Dau is still a beautiful beach, it is definitely not the most interesting spot.