Phu Quoc Island is my favorite destination for vacation; I even considered moving there once. As a big fan of nature, I feel like Phu Quoc still has this raw beauty with its empty beaches and unpaved roads.
I fear this island will be the victim of its success and become more and more crowded. So we better enjoy this heaven while it lasts.
1. Drive around the Island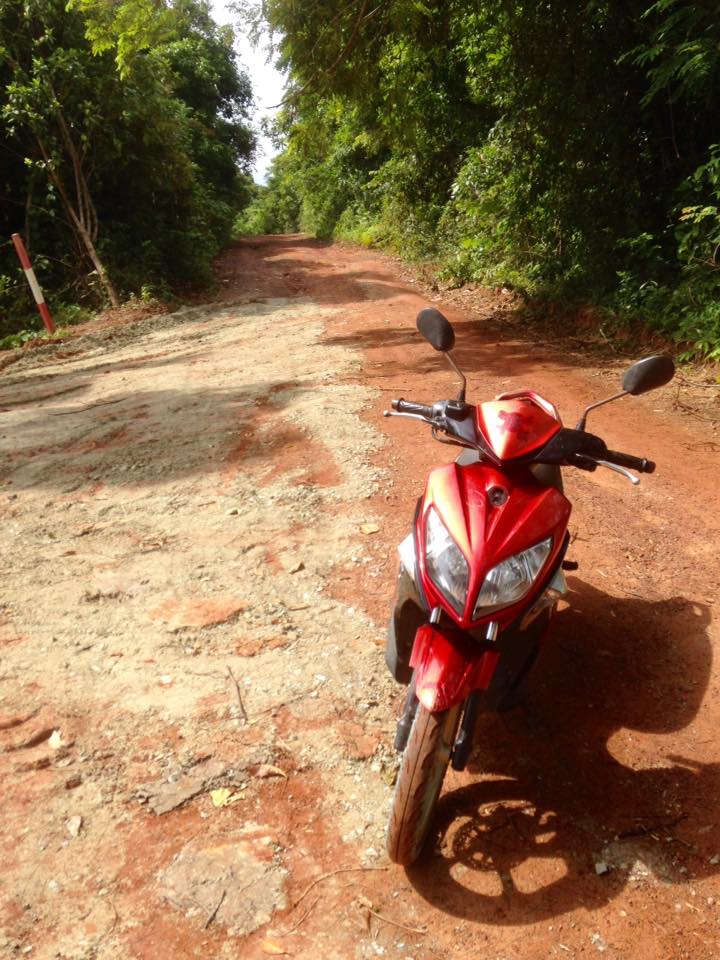 The first thing to do when you arrive at your resort or hotel is to rent a bike. Fill it with gas and take a drive around the island. It's the perfect place to learn to drive a scooter.
Once you do, simply enjoy the scenery, the warm wind in your face, and this amazing feeling of freedom. Please don't be afraid to leave the beaten path, as you may find some wonderful places;-).
2. Spend a day in Sao Beach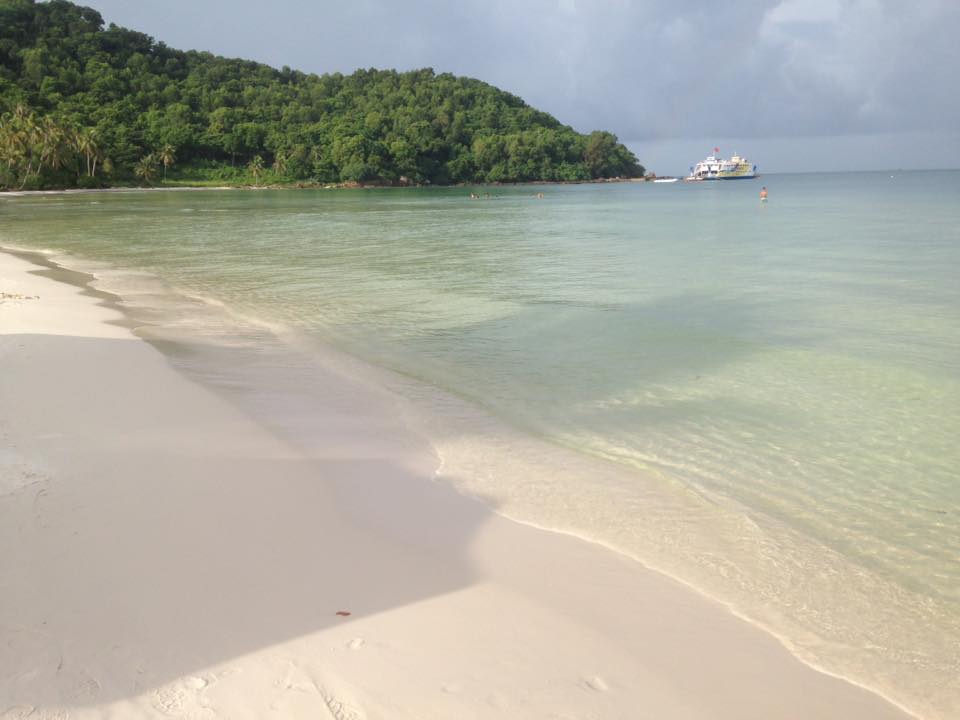 Far, far away from the city and resorts, located in the south-east area of the island, stands the most beautiful beach in Vietnam. If you want to mingle with the locals, I suggest you go to the right side of the beach, where there are a lot of activities.
If you need some quiet and relaxing time, you can rent some deckchairs on the right side of the beach for 50.000 vnd each and enjoy some cocktails from the restaurant Paradisio. Note that, depending on the season, the beach may have some waves.
3. Eat appetizers in the Night Market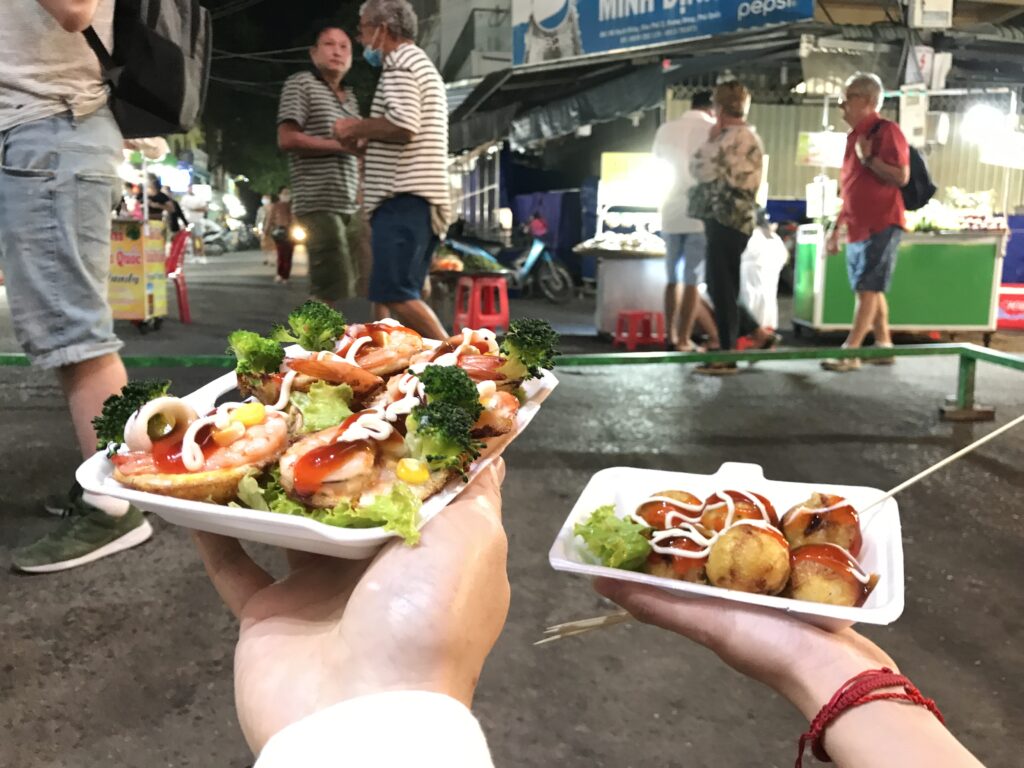 Walk around the market at night and you will find tons of interesting stores and food stands. From Takoyaki to Sea Food, to the famous Ice Cream Kem and its singular noise while being made,
If you like Spanish food like tapas and paella, we recommend you try Phu FOC, a restaurant inside the Night Market. Don't forget to buy your coconut tree or banana shirt as well; you will need it for the remainder of your vacation.
4. Snorkel in Vung Bau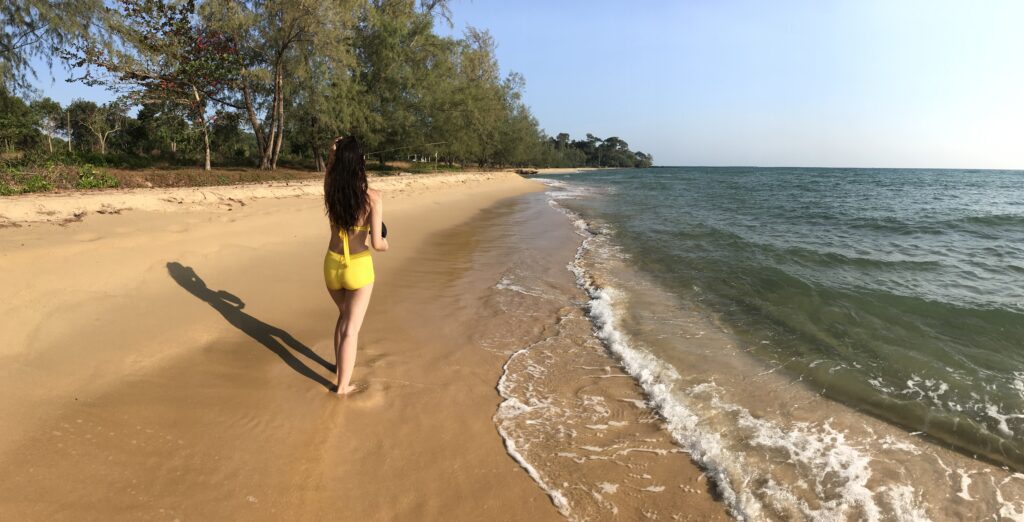 Far away from the tourist area, north of Ong Lang, resides an untouched beach named Vung Bau. It's a bit hidden, but it's worth going to. If you like nature and love activities like building a wooden shelter to shade you from the sun, this place is perfect for you.
On the left side of the beach, you will find some rocks where you can snorkel and see plenty of tropical fish, all without having to pay for an excursion. Beware: at the time of this article, there was nothing around this beach, so don't forget to bring some beverages and food.
5. Spend the day in StarFish Beach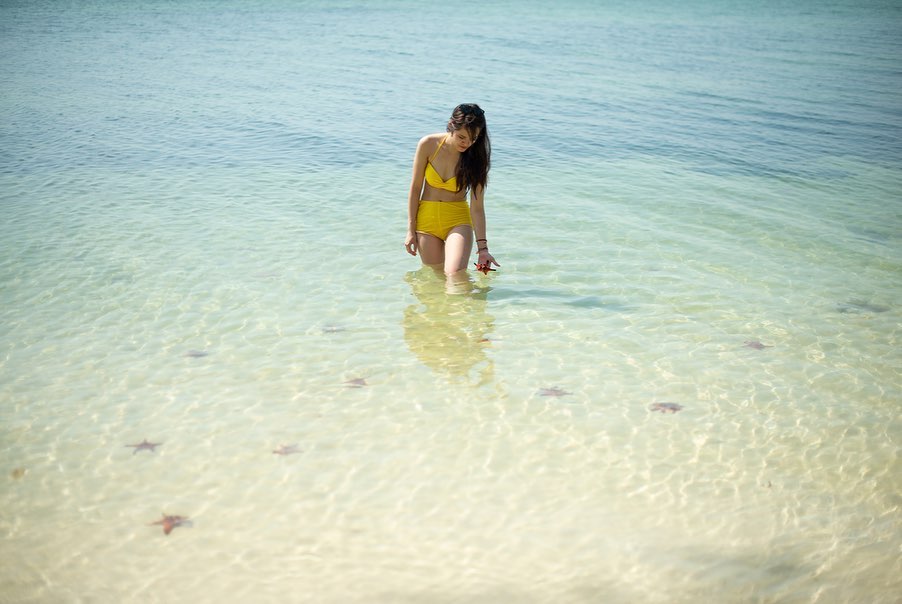 Starfish Beach can definitely be one of the highlights of your trip if you like to post on social media. The water is so clear that you can see hundreds of starfish laying in the water and on the sand. I would advise you to be careful if you go swimming, as walking on one of these creatures can be a painful experience.
For the best spots to take pictures, you will have to walk away from the crowd and find yourself a small piece of private beach (;-).
6. Eat some fresh Sea Food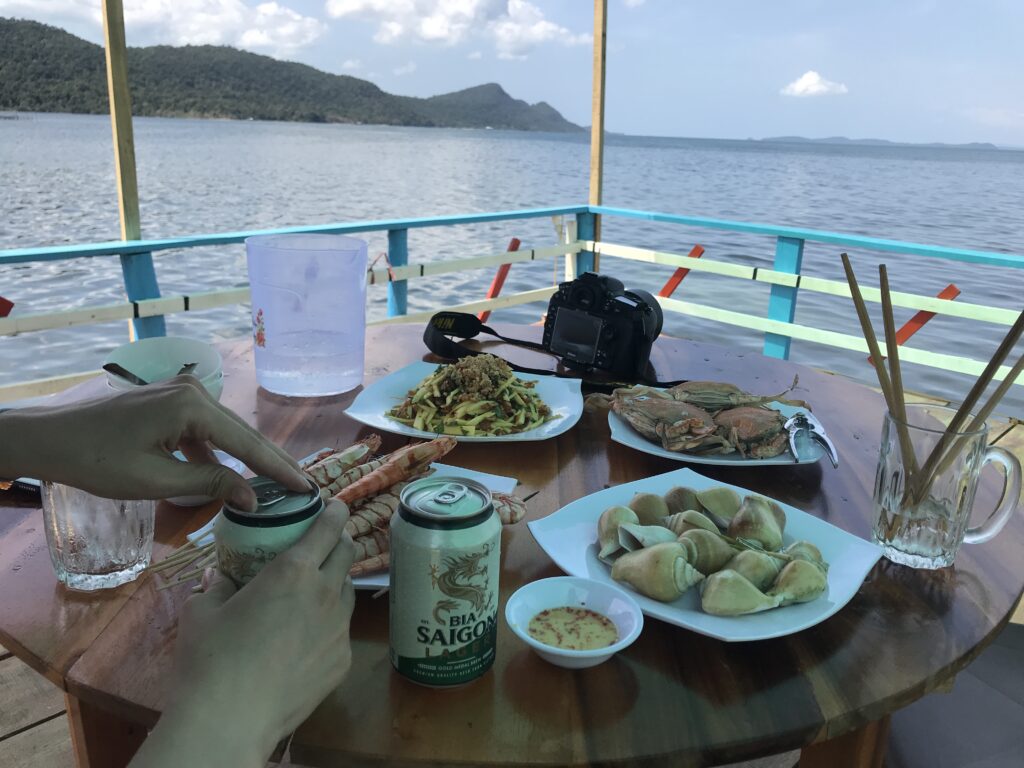 Why go to the ocean if not to feast on sea food? Near Starfish Beach are some restaurants on stilts. You will be able to enjoy a nice, clear view and order straight from the producers and fishermen.
Note that the prices of seafood in Vietnam are similar to those in other countries, but the prices of cold beer aren't, so take advantage of that.
7. Try Some Hotels and Resorts
One of the main attractions of Phu Quoc is also the numerous resorts and condominiums present on the island. Each of these hotels has its own activities and particularities.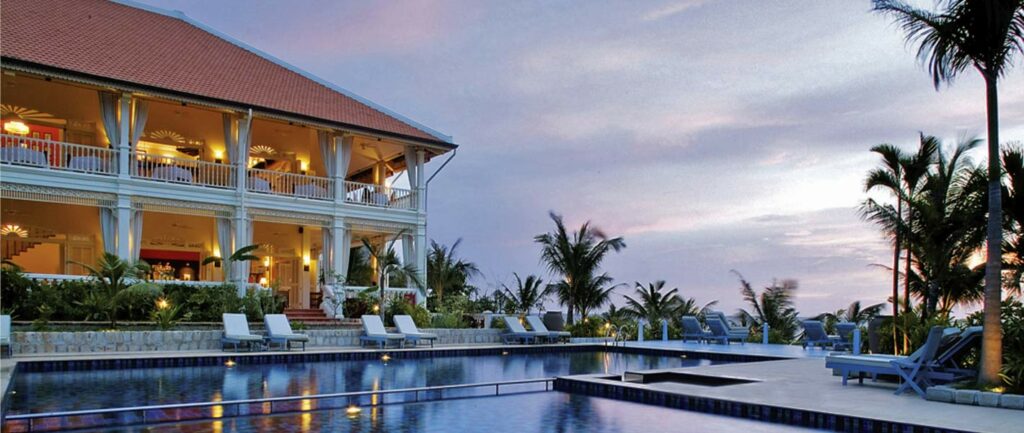 Whether it's a five-star luxurious hotel, an attractively priced homestay, or a private rental, you will find something that fits your needs. If you stay more than a couple of days, like us, you can even try multiple hotels in different areas of the island.
Large attraction parks are often located near Vinpearl Resorts and Hotels. They are located in the north of the island, in Gành Du, notably Vin Wonders, Vinpearl Safari, and Grand World.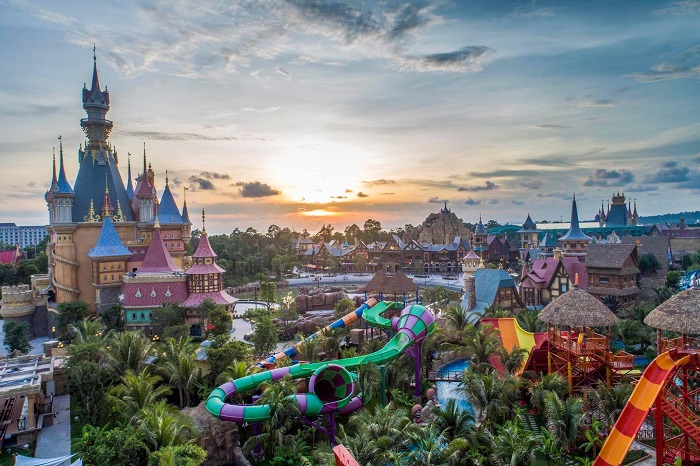 If you are looking for a nice restaurant, many of the 5-star resorts offer them, from the Buffet at Vinpearl Resort to the fine dining restaurant Tempus Fugit at the JW Marriott Phu Quoc or the Pepper Tree at La Veranda. You can also find a restaurant with a beautiful view and great cuisine in the On the Rock restaurant in Mango Bay.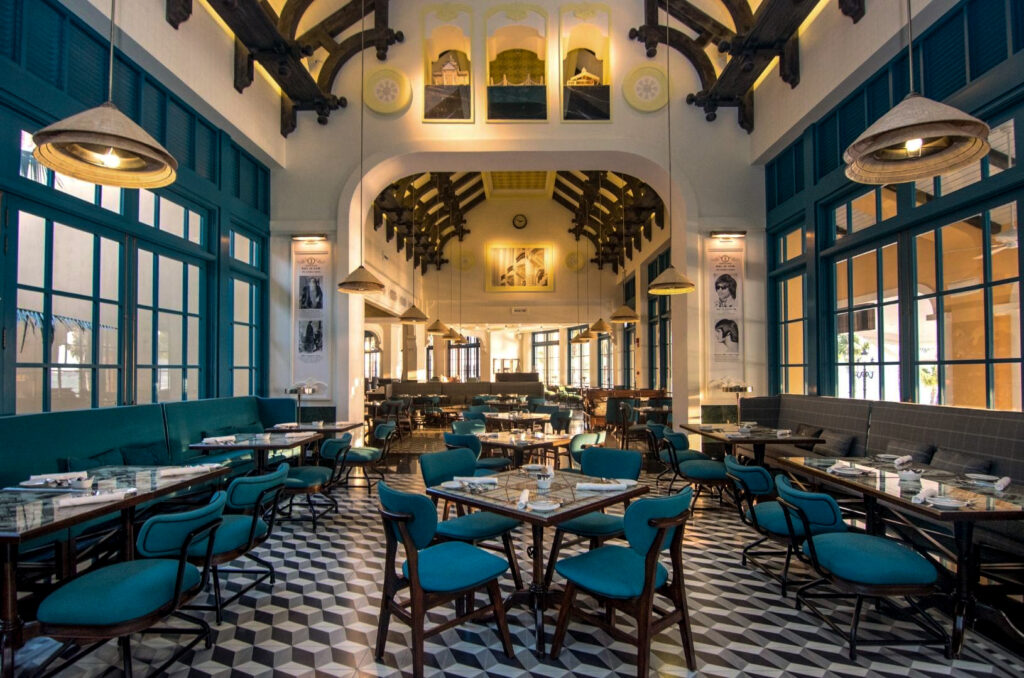 If you are looking for a nice restaurant and a rooftop bar, the Intercontinental Resort offers one of the highest views on the island with INK 360.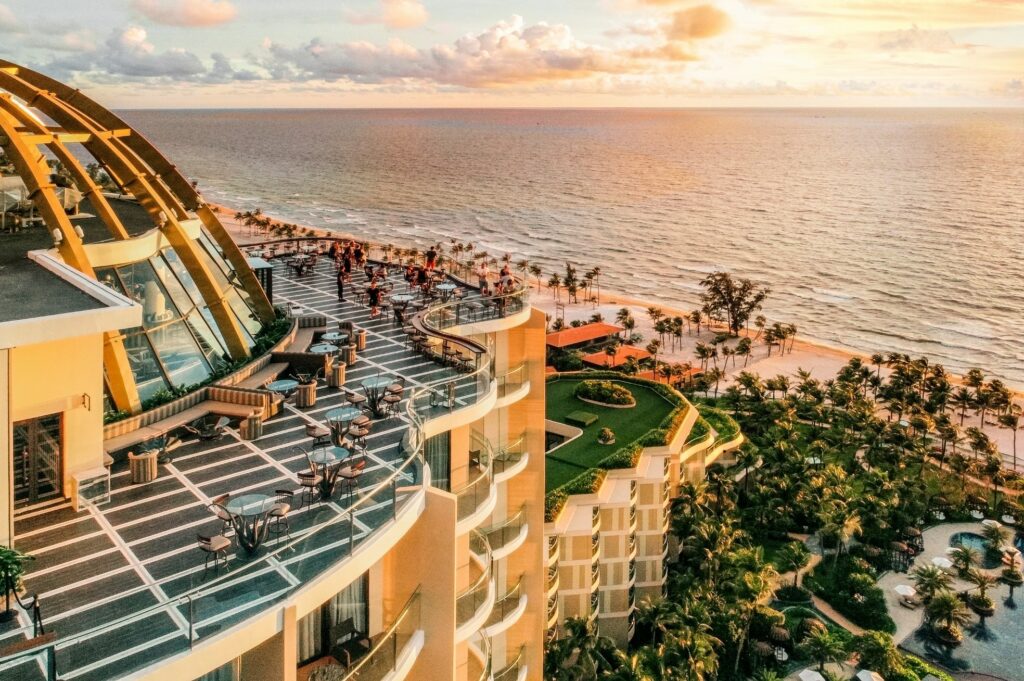 8. Take the cable car
The cable car in Phu Quoc is one of the longest in the world, and it is located in the south of the island. It will take you to the smaller archipelagos, notably Hon Thom (Pineapple Island), where the Aquatic Park Sunworld is located.
The beach in the park is a very nice and clean spot for families. Perhaps the cleanest beach on the whole island The deckchairs are also very affordable, and there is a big restaurant nearby.
9. Enjoy some Local Food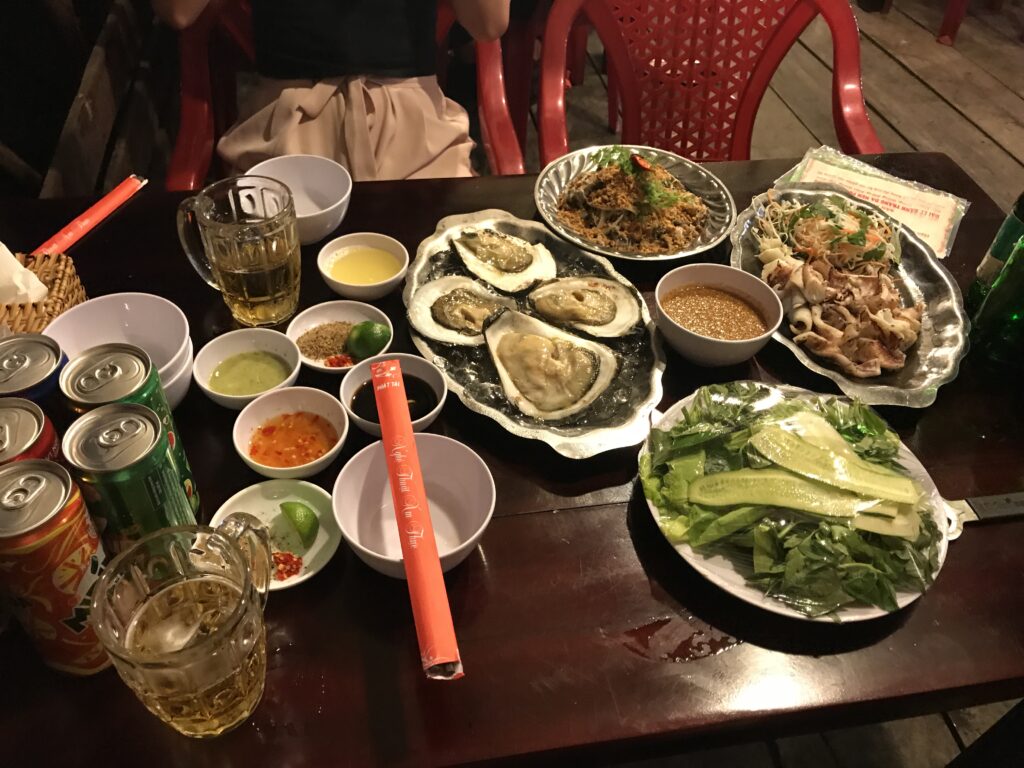 If you enjoy the cuisine of the south of Vietnam, which is sweet and salty, you will love the food in Phu Quoc. You should try some Goi Ca (fish roll) or Vit Quay (roasted duck) in the city.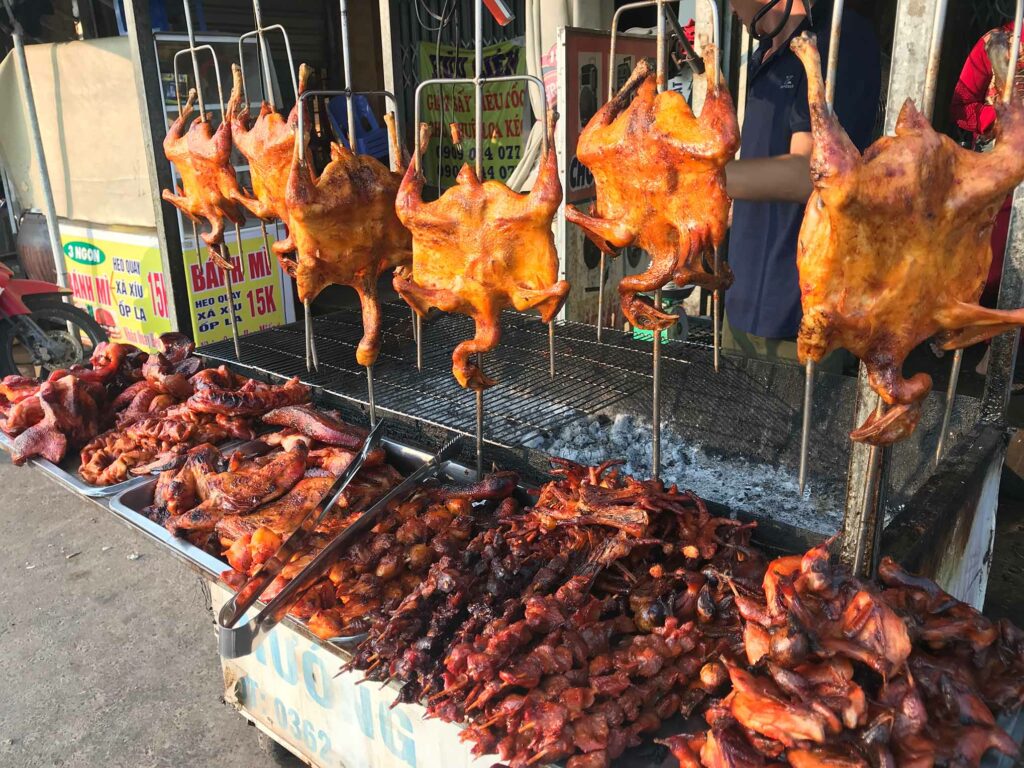 Our personal favorite was simply to buy a roasted chicken from a local vendor in the DT45 near Ong Lang (right after the light section, the last store on the right). It's the best roasted chicken I've ever had, juicy and sweet and salty. Be sure to ask for the green spicy sauce; it's hot but divine.
If you are looking for some traditional dining with excellent cuisine, we can recommend you two addresses: Đậu hữu kho tộ and Đậu hữu cà ri Tin Tin and the Squid Ink Risotto Eat Pray Love, both located in the DT45 near the K-Mart.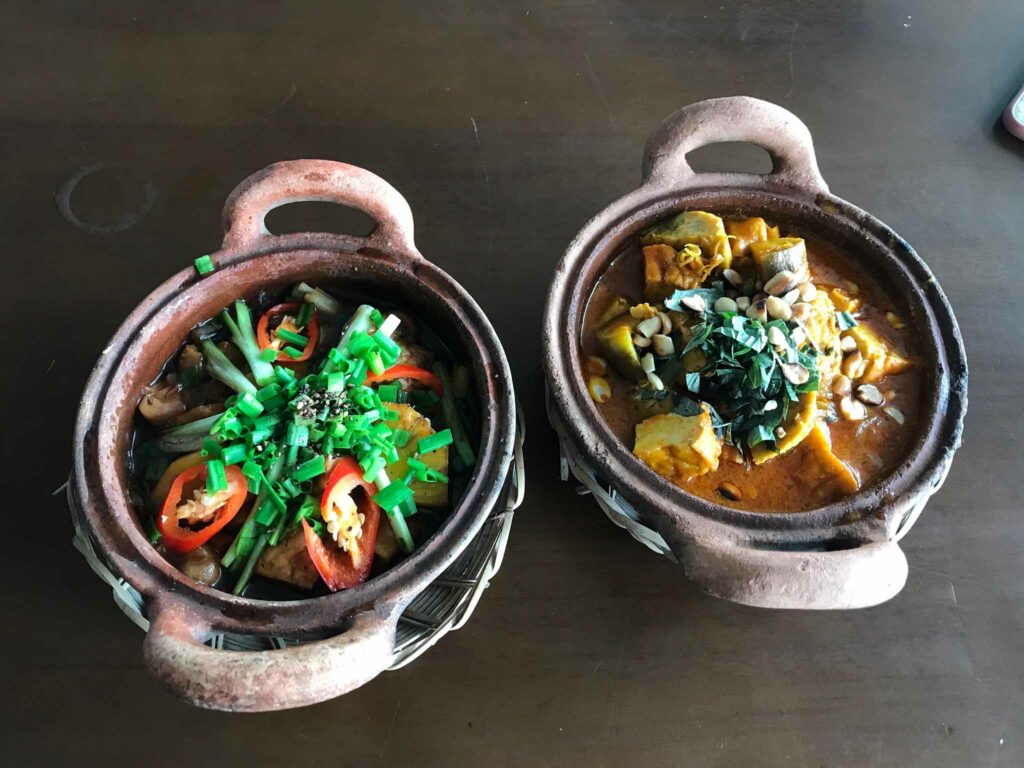 10. Visit a Nuoc Mam Factory and a Pepper Farm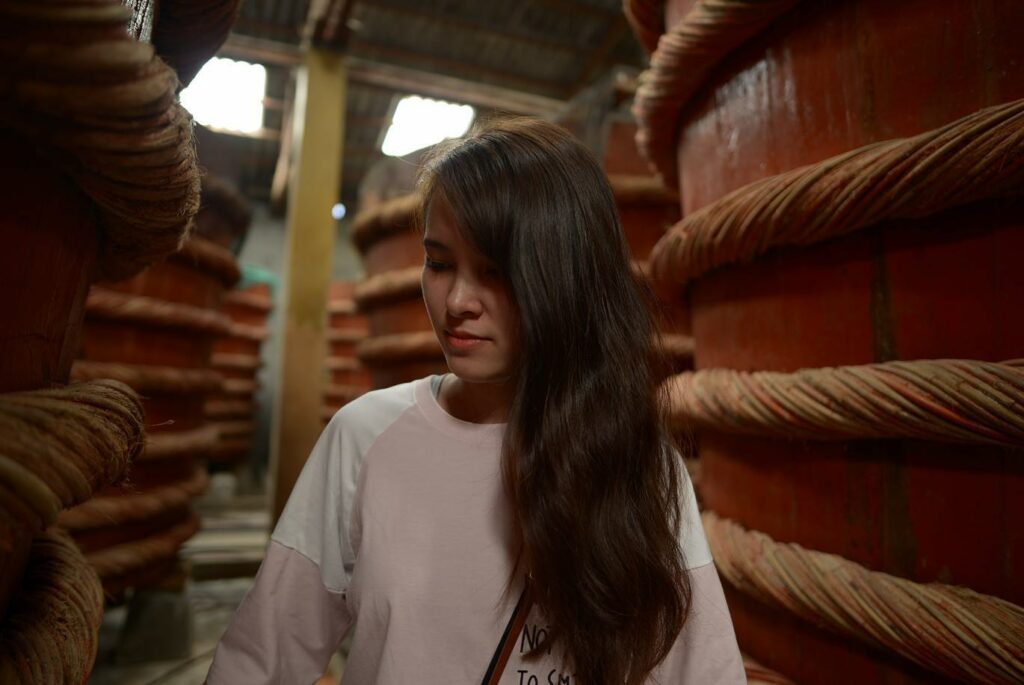 Phu Quoc Island is famous for three things: their dogs, which I think look amazing and are so smart; the nước mắm which taste absolutely amazing; and finally, the pepper. They used freshly ground pepper in the majority of the dishes I ate there.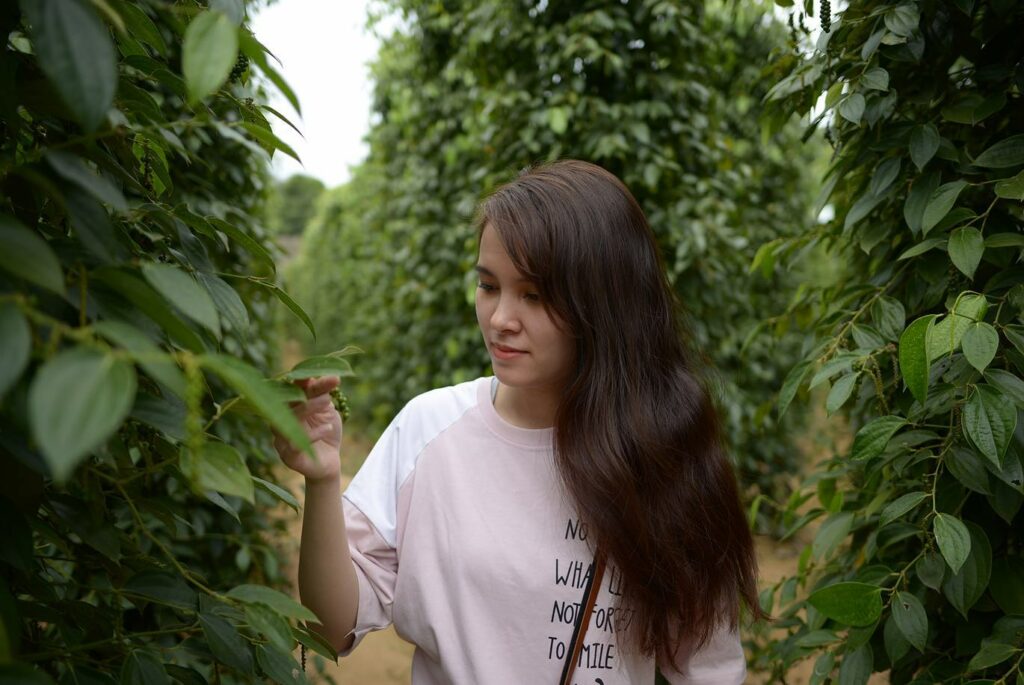 So what could be more natural than going to see how those beautiful products are made? I've personally tried many Nước Mắm in my life, from Thailand, Vietnam, and even Phu Quoc, but I feel like the sauce coming from the Thịnh Phát factory is one of the best.
When it comes to pepper, we suggest you buy some fresh, still-green pepper directly from the farm. You can also try their famous Muối Tiêu or Muối ớt which are already grounded and mixed with salt and either pepper or chili. These mixes taste absolutely amazing with fruits like acid mangos.
11. Bonus round : what not to do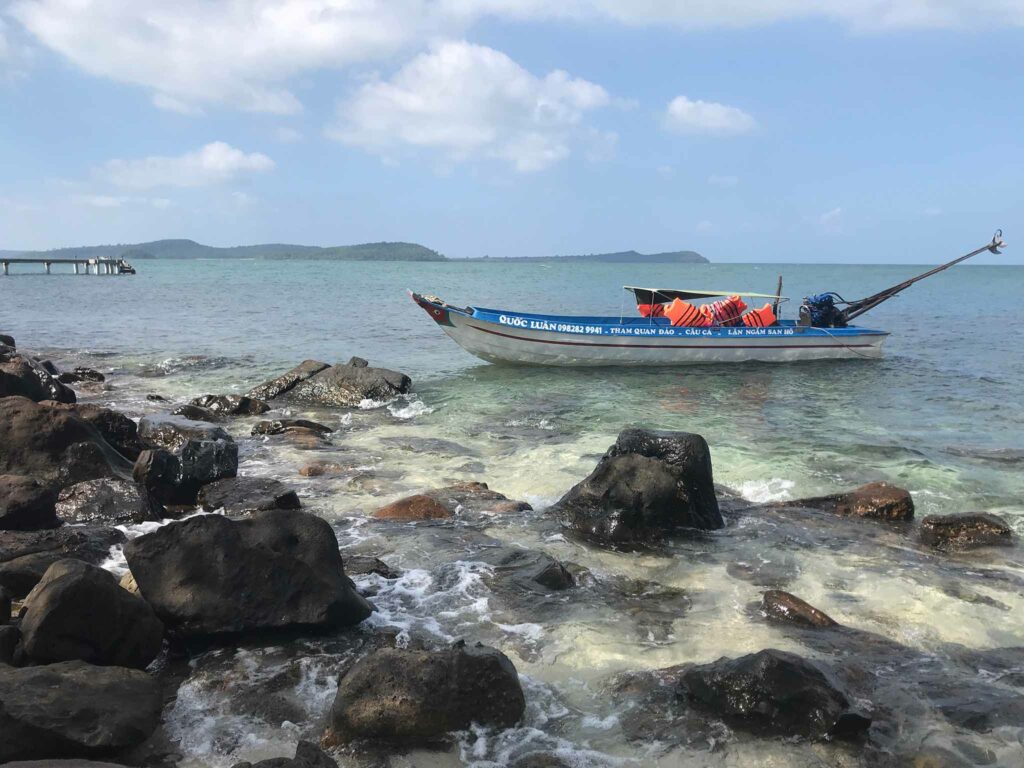 We wouldn't advise you to go to one of the small islands near Ganh Dau by yourself with a local fishboat to snorkel, as the coral reef there is dead.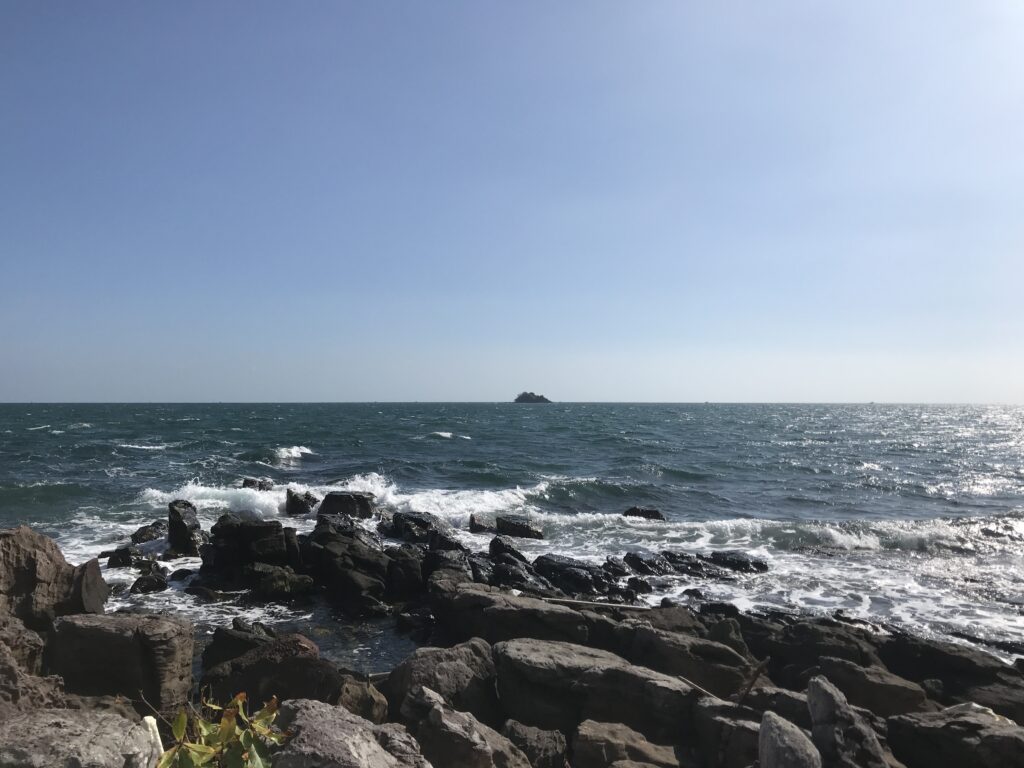 Probably extinct because of pollution. Also, this particular island was not very clean, and the overall experience of being alone and stranded didn't feel very safe in my opinion. Better try your luck elsewhere, like in the southern archipelago.