Kodak Vision is one of the most famous motion picture film emulsion. Released in 1996, this film has been upgraded twice. The latest version, Kodak Vision 3 was released in 2007 and is still used to this day.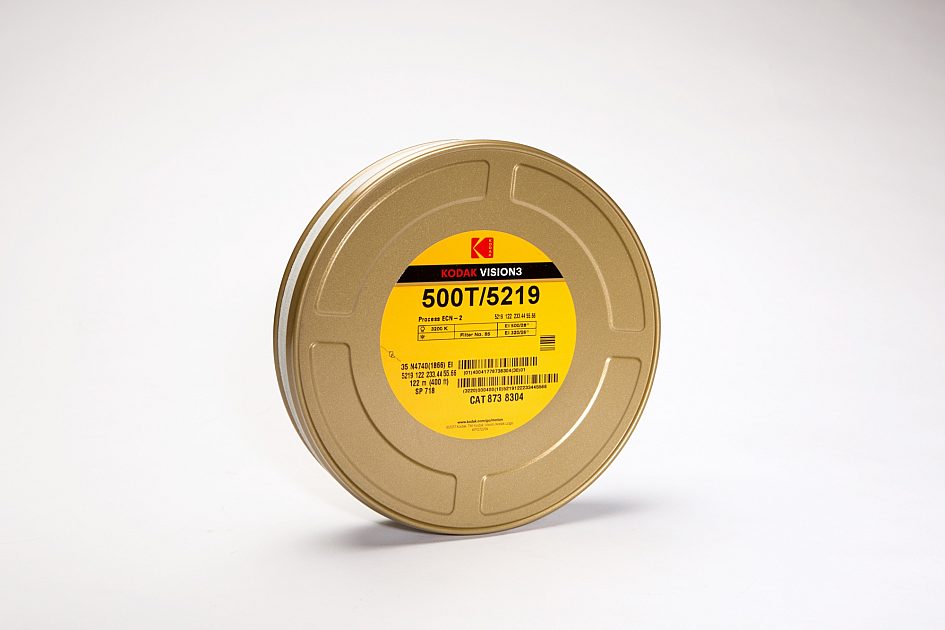 Some of my favorite movies shot on Kodak Vision :
Dunkirk (2017)
Ad Astra (2019)
La La Land (2016)
Interstellar (2014)
La Grande Bellezza (2013)
The Wolf of Wall Street (2013)
Jeune et Jolie (2013)
The Place Beyon the Pines (2012)
Moneyball (2011)
The Tree of Life (2011)
Up in the air (2009)
Enter the void (2009)
There will be blood (2007)
In the mood for love (2000)
Basically, most modern films shot on celluloïd have been using Kodak Vision and before that, one of its ancestors belonging to the Eastman Kodak Film Mfg and for the few others Fujifilm Film Mfg or Agfa-Gevaert Neg. Films.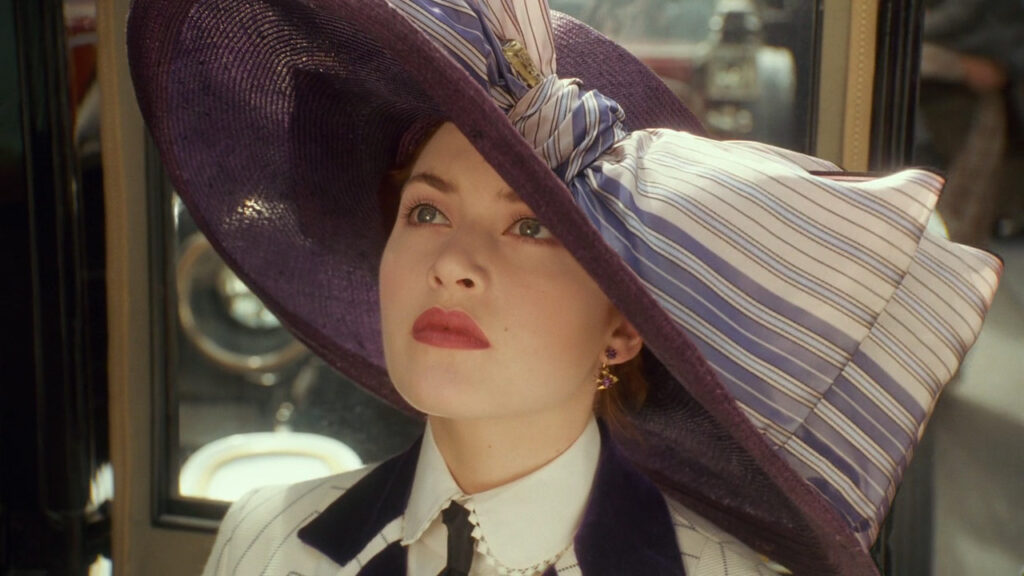 The industry standard for motion pictures
Kodak have been the industry standard for more than a century, not to mention that most digital cinema cameras today, are still trying to emulate the film look. There is definitely something subconsciously magical about the visuals you get from using emulsion film.
Kodak Vision have been since its beginning lusted by stills photographer for its unique look and there are actually several ways to get a hold of 135 rolls of this motion picture film for a photography usage.
Buy a full 400′ Roll and rehoused it in 135 in a dark room
Buy directly a 135 from a reseller (the best option in my opinion)
Buy Cinestill without the anti halation remjet coating
The Look of Film in General
Film is very known for its random and beautiful grain structure but the particularities that most enthusiast lust for, are the colors, the high dynamic range, the resolution and the highlights roll-off.
Resolution of film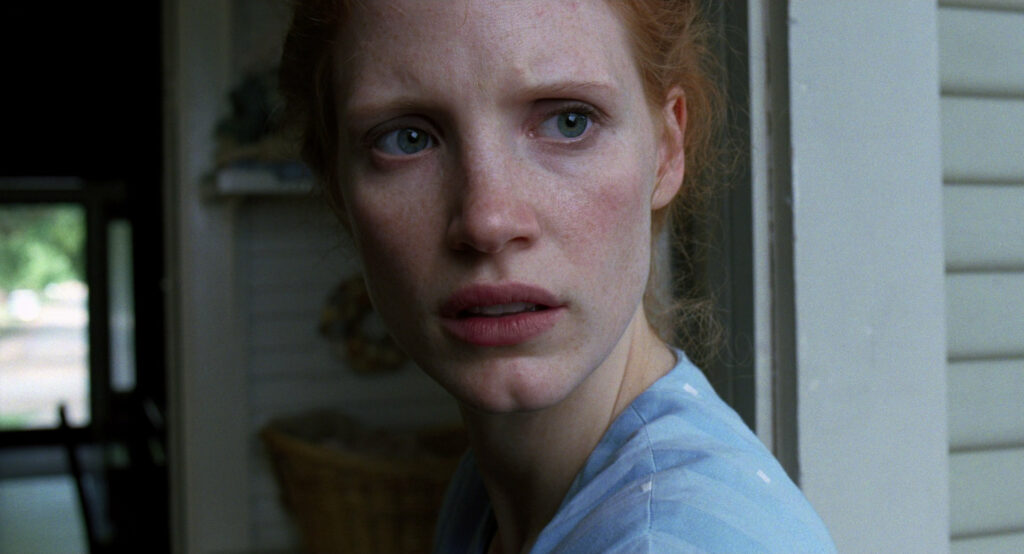 The resolution of film can be extremely detailed especially paired with modern lenses and modern scanning technics. Even though for 35mm film, the resolution can be up to 8K, the image if detailed never feel too sharp, it still retain this smoothness, very close to what we experience with our own eyes.
Colors and Bit depth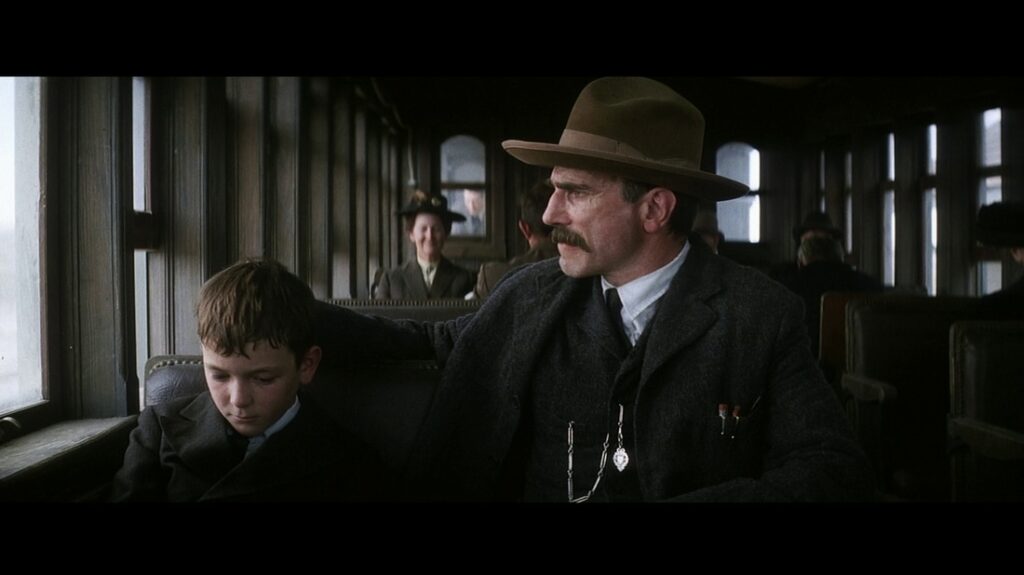 The colors often muted, still look richer than digital in my opinion, by richer, I mean shades, spectrum and gradation of colors are much refined versus the popping but scarce uniform colors of digital.
If you think about it, most modern cameras takes stills in a 14 bit color depth or 16 bit if you are using medium format. Today's video camera are mostly 10 bit or 12 bit for file size convenience and because of processing power limitations. Such a compression of colors results in ultimately fake looking skin tones which are off putting and easy to spot.
Since film is an analog format, the only limitation in color depth is the scanning process you'll use and the quality of the source. That is why films are often remastered years later to look better than their released version.
Highlight roll-off and Dynamic range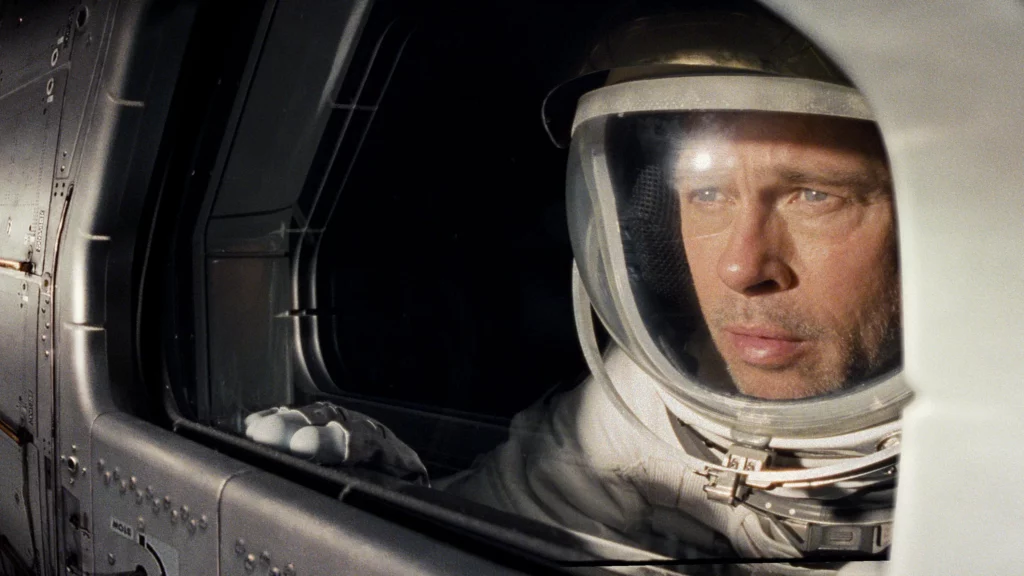 Film is renown for its highlight roll off, meaning the natural transition between highlights and clipped highlights, which is miles ahead of most digital sensors. The highlight retention is very forgiving compared to digital which tends to do better in the shadows.
When I see a video with a narrow dynamic range and abrupt clipped highlights, it just reminds me of all these YouTube videos taken with a early digital cameras, where you can't even see the color of the sky and a well exposed face at the same time. The latest EOS R5C which on paper have 14 stops still looks very electronic in my opinion.
Grain and Softness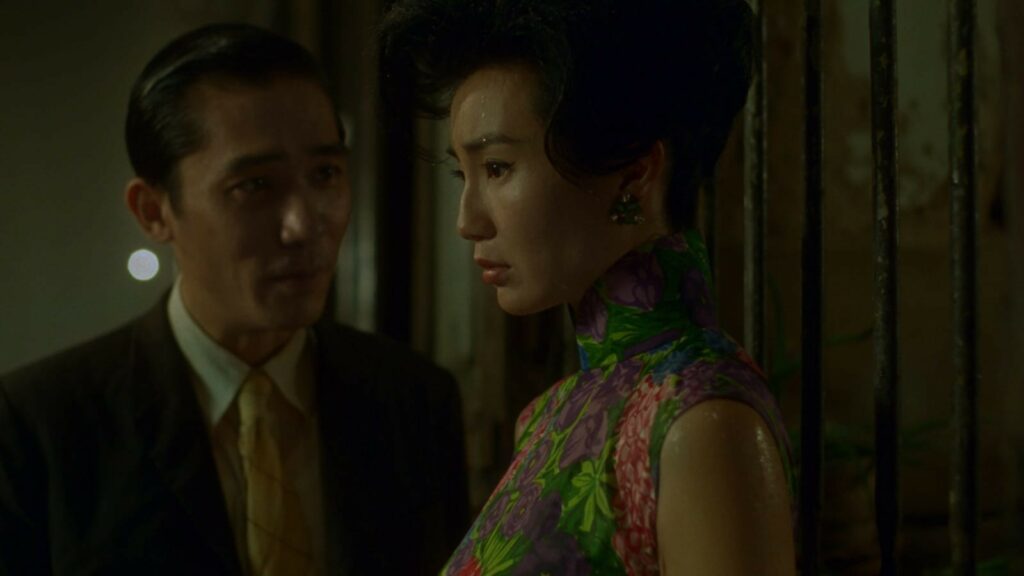 To me film is very detailed and yet pleasing at the same time. With high resolution digital cameras, the pictures are so sharp that skins have to be smooth out in post.
Actually, most cinematographer this days use filters to make the image less agressive in details, filters such as Pro Mist or the built in Anti moiré and aliasing.
The main idea of photography is to create emotions through an image. I think there's a relation between the photography and the way we perceive life as humans. That's why film has often a naturalistic style to it. It looks more organic and real to us almost like painting does.
Romanticism and Nostalgia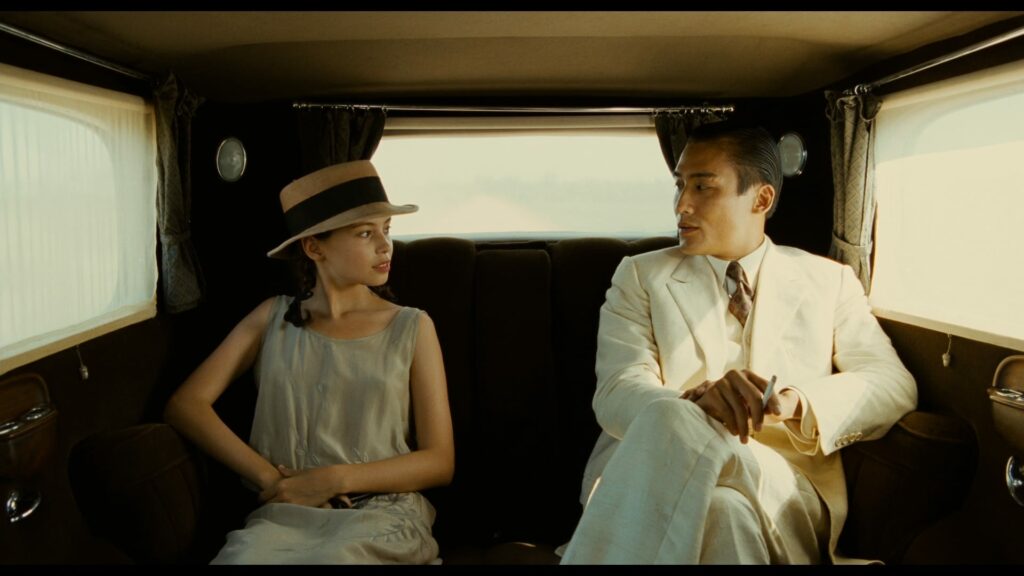 At the end, the appreciation of film can't really be quantified, it is something very subconscious. Something linked to how we associated these images in movies we saw when we were younger.
Unless you use tons of color science, luts and profiles like S-Cinetone for Sony Cameras, for example, these digital cameras will tend to look more like a broadcast TV show rather than a Feature Film.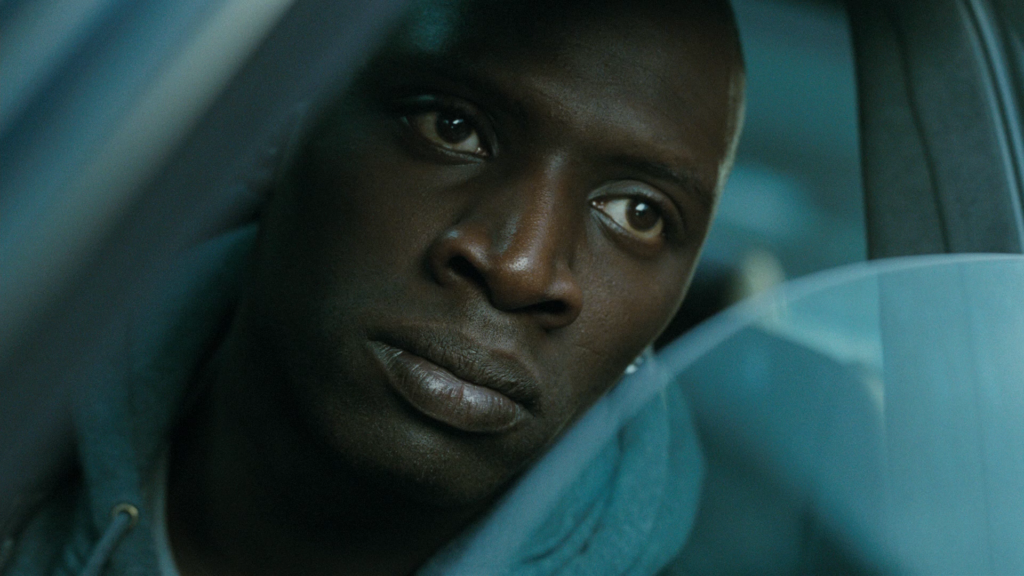 Not to say that modern digital cameras look worst, but there is just something timeless about film, something very poetic somehow. Maybe only Arri Alexa Cameras are capable to mimic these qualities, but we are talking about a 36,000 dollars entry level digital camera body only (Alexa Mini).
My experience with Kodak Vision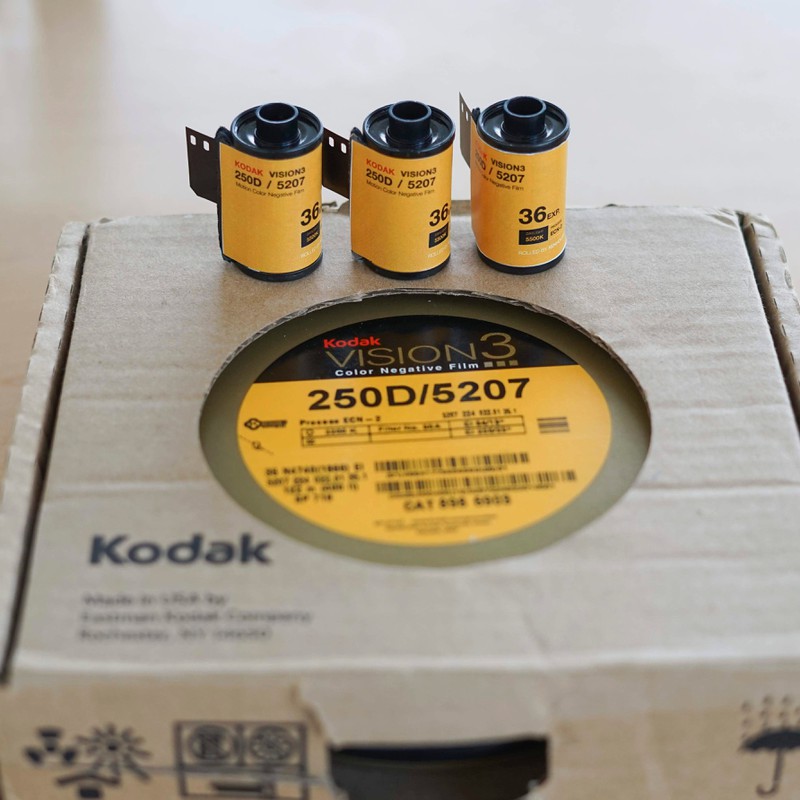 As an amateur portrait photographer, I have experiment with many of the traditional 35mm films such as Kodak Portra but never really felt satisfied as I was looking for something more neutral and naturalistic instead of something colored. Something without a cooked in grade if you will.
This is the reason why I pulled the trigger on getting rehoused Kodak Vision 3 135 films. Even though the price for development is higher due to the coating spoiling the chemicals, I ended up buying 5 rolls of Kodak Vision 3 :
1 roll of Kodak Vision 3 50D
3 rolls of Kodak Vision 3 250D
1 roll of Kodak Vision 3 500T
The Gear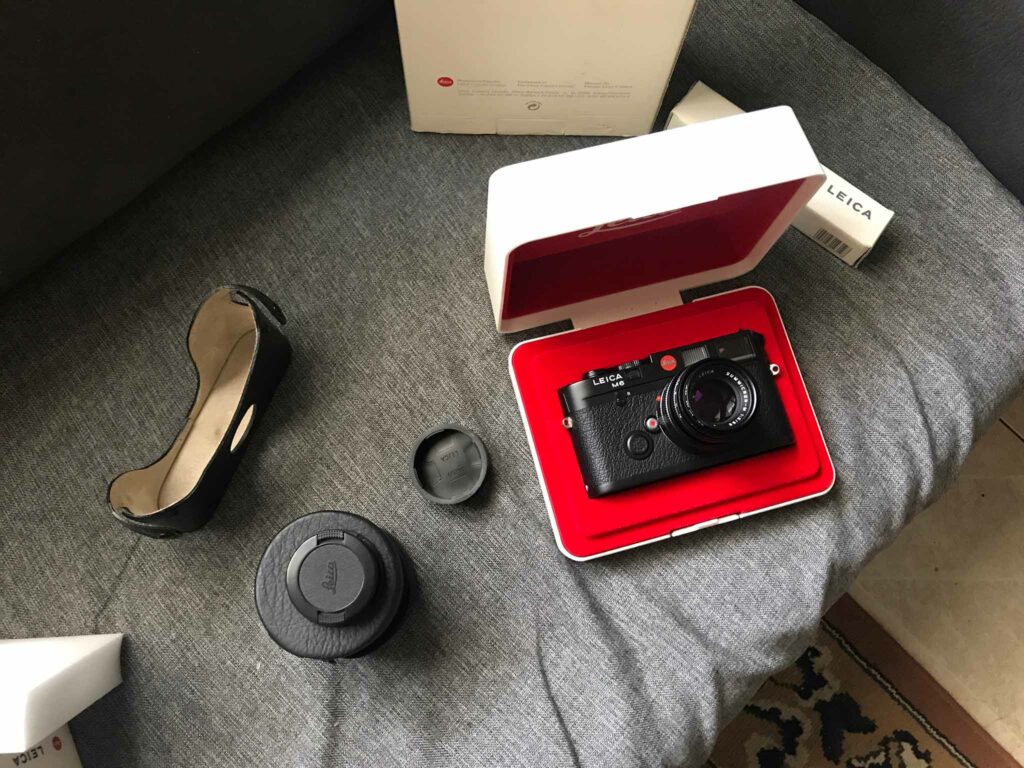 Using my trustworthy Leica M6 and Summicron 50mm E39, I went to Phu Quoc to shoot and experiment these renown Kodak Vision Stock.
50mm is my favorite focal length, I believe having a natural perspective is a must to convey a relatable experience. It basically give you the impression of being there as opposed to analyzing a picture.
The Scanning Process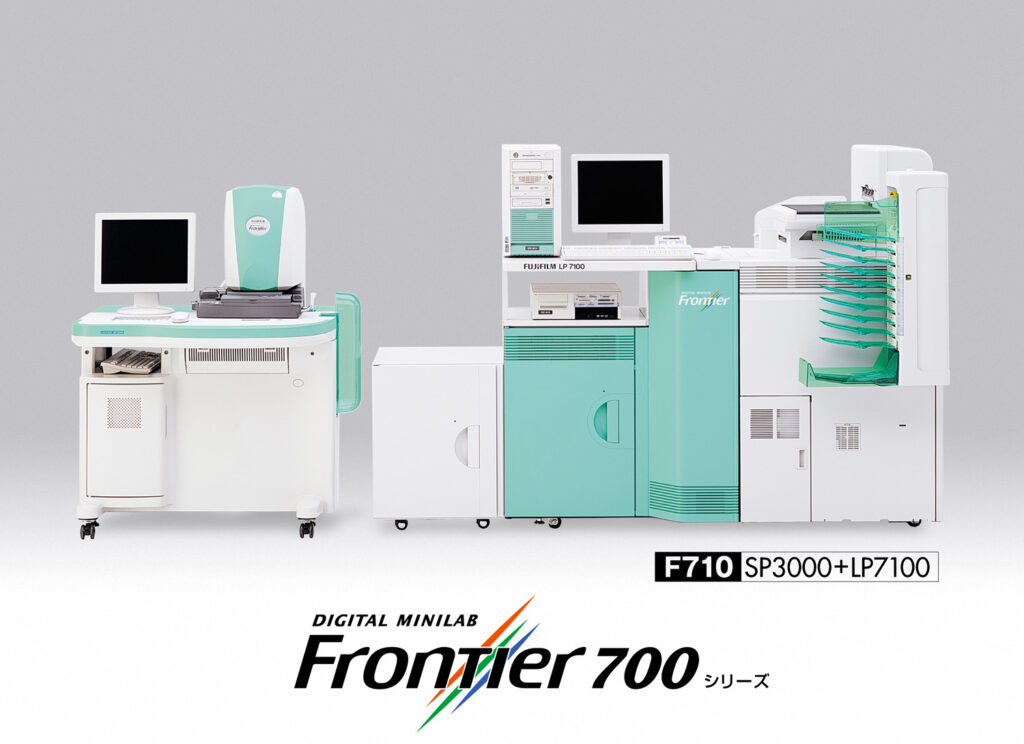 The rolls have been sent to Lab 36 in Hanoi. As far as I know, they are using a Fuji Frontier SP3000. Thats what I got from the EXIF Data on the jpg scans anyway. I would personally prefer using a Nortisu HS-1800 and scan them myself but these old machines are quite expensive these days.
The price for developing Kodak Vision 3 is a two times higher than usual : 60,000 vnd instead of 30,000 vnd for a traditional color film. Which is still relatively cheap compare to France.
LAB 36
Adresse : 1 P. Lê Phụng Hiểu, Tràng Tiền, Hoàn Kiếm, Hà Nội
Website : https://36plus.vn
Facebook : https://www.facebook.com/lab36coffee/
The Photoshoots
Daylight
The first roll I tried was the 50D, D standing for Daylight white balance. since I was going to Phu Quoc and knew the sun was going to be very bright, I wanted to keep my aperture wide open for some portrait during the day.
For my birthday, we went to one of my favorite resort : La Veranda Phu Quoc – MGallery which was a perfect spot for taking picture with these timeless films.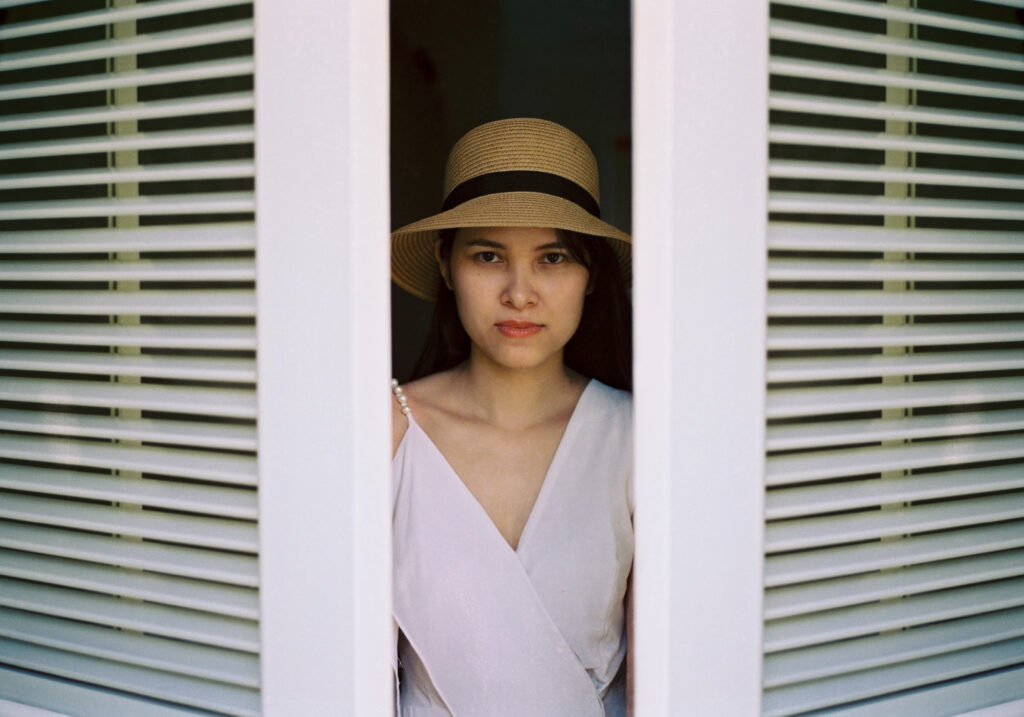 The first thing I noticed was, for the metering on my Leica, the ASA dial have 50, but not 250 or 500. It means, I had to chose between slightly over or under exposing the film. Since I knew negatives are way more forgiving in the highlights, I went for overexposure to have the cleanest possible image.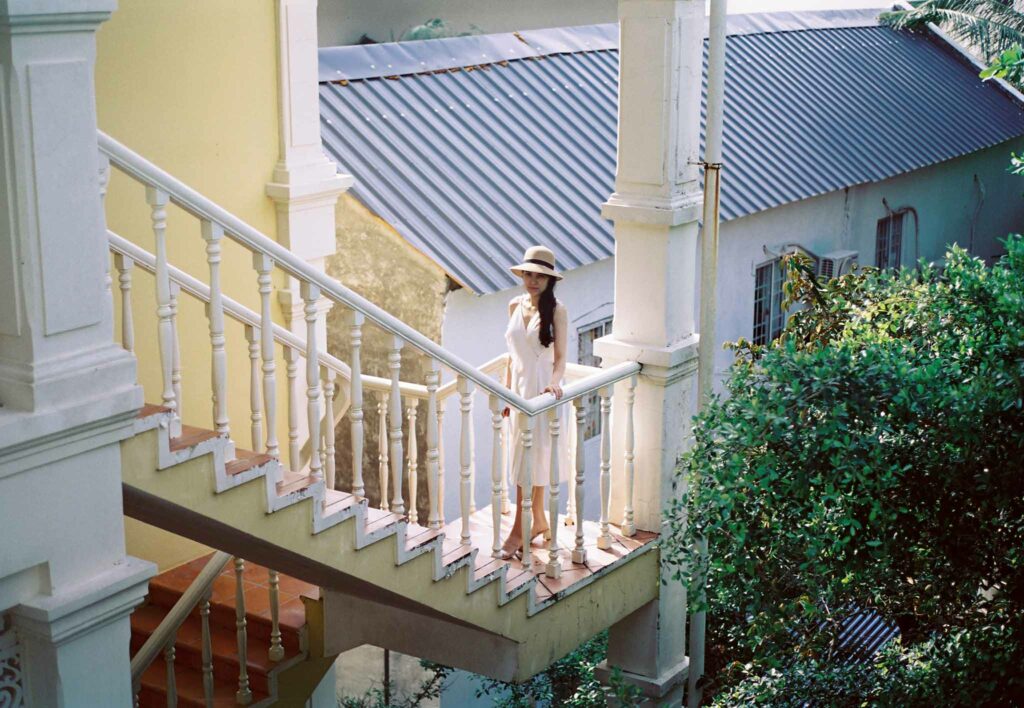 My first impression after correction is that the colors are very pleasing and neutral, with a touch of this old school warmth. They are neither over saturated nor muted and they do have this impression of richness I was hoping for.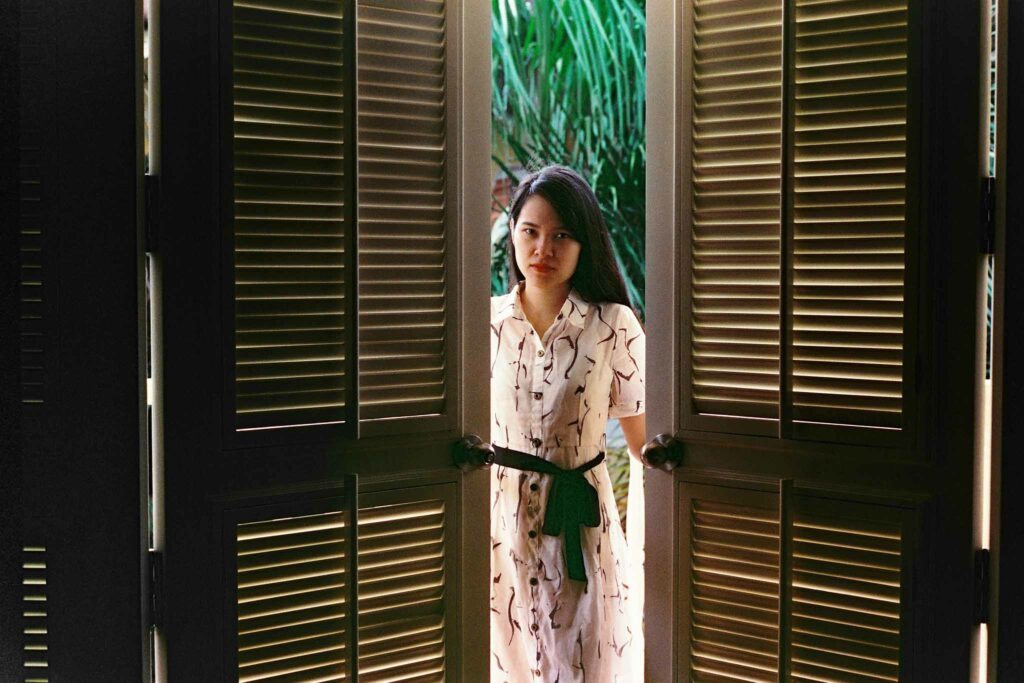 Out of the box, the film scans were wildly off in white balance. It took me at least couple of minutes to rebalance them properly which was something I've never done outside of digital RAW files. The process was a bit tricky but having played a lot with curves, I've manage to understand it pretty quickly.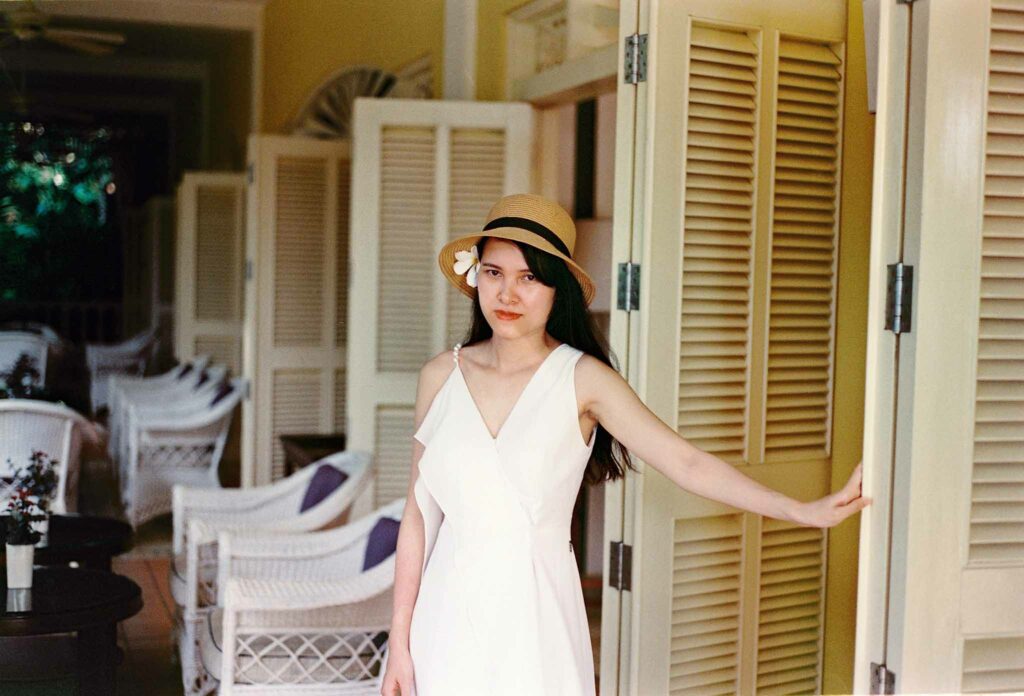 The scans of the Kodak Vision 250D roll had a higher contrast and some green colorcast to the shadows that was pretty hard to remove. Those shadows were crushed as well, perhaps the film was underdeveloped in the lab or poorly exposed due to the lack of precise control over the ASA metering.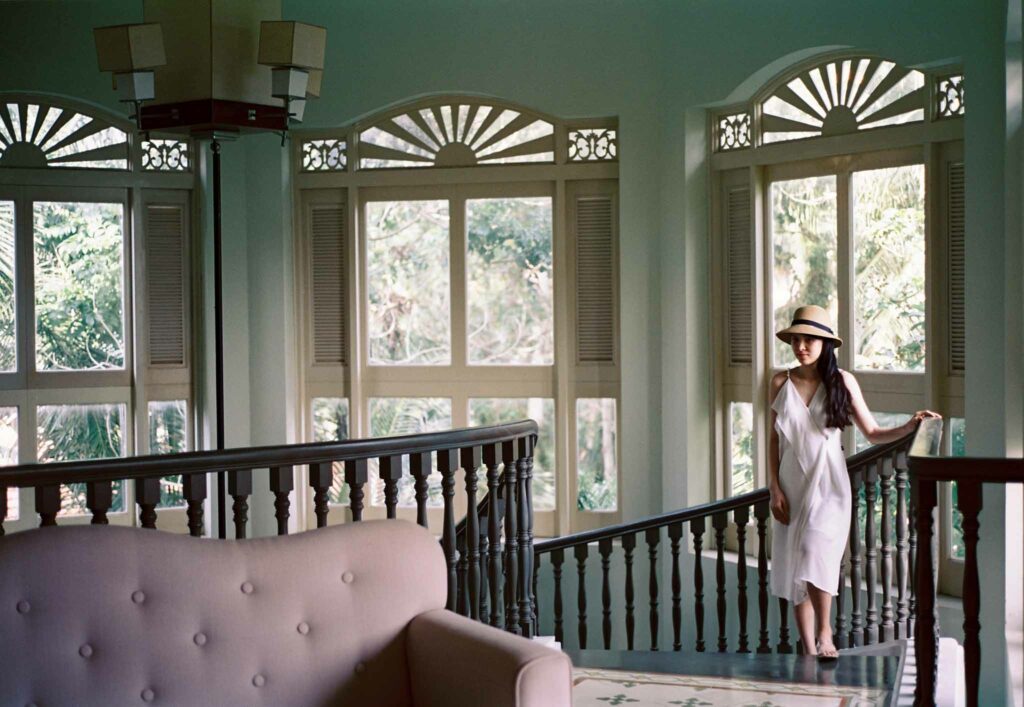 Overall and when properly exposed, the colors were very flexible and easy to work out in post. They responded well to the color balancing tool in Photoshop, where I could make it look modern or more retro in a very few steps. Very surprising for a JPG I have to say, since even with digital when you are playing with the white balance it quickly starts to look fake.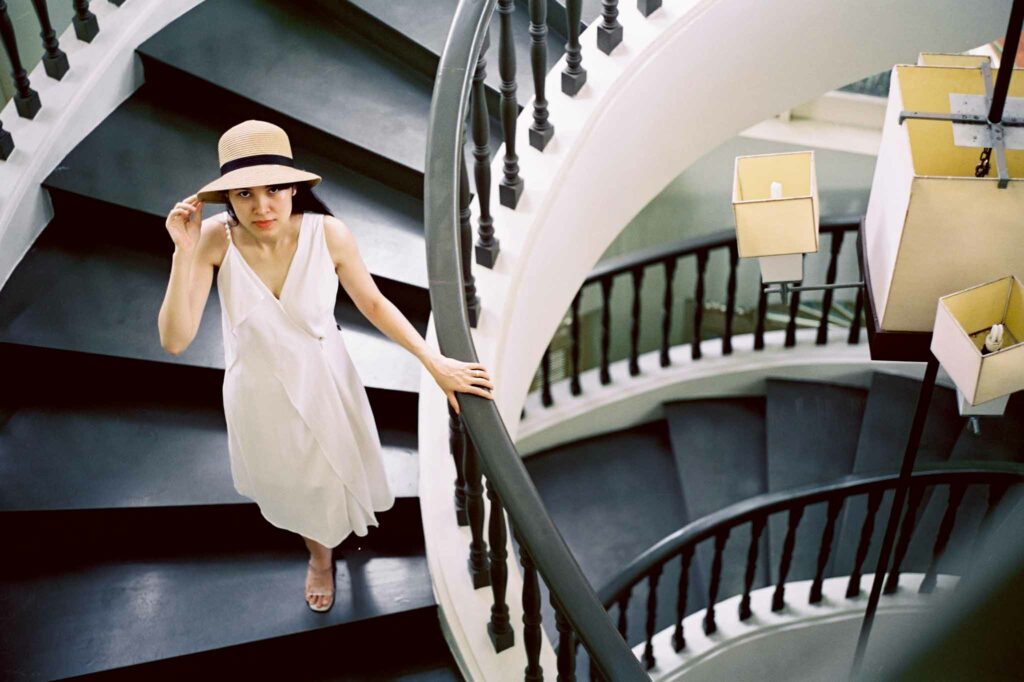 For me the strengths of this film compared to other films is its neutrality and its ability to grade very well while maintaining the qualities of film and keeping a naturalistic look.
Tungsten
For the Tungsten version of Kodak Vision 3, we decided to give it a try in the new Hanoi's metro stations to get this cold white balance and blue tints.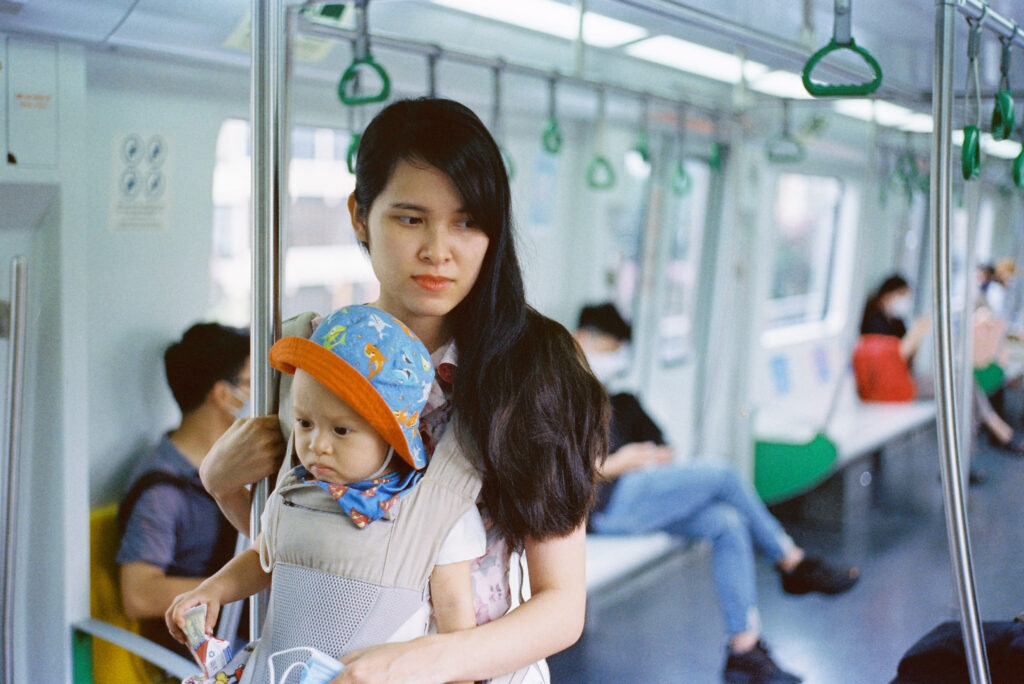 Unfortunately, we didn't have the opportunity to shoot at night because our son is already asleep by 9 pm. After my bad experience with the 250D version of this film, I was apprehending the results from the lab.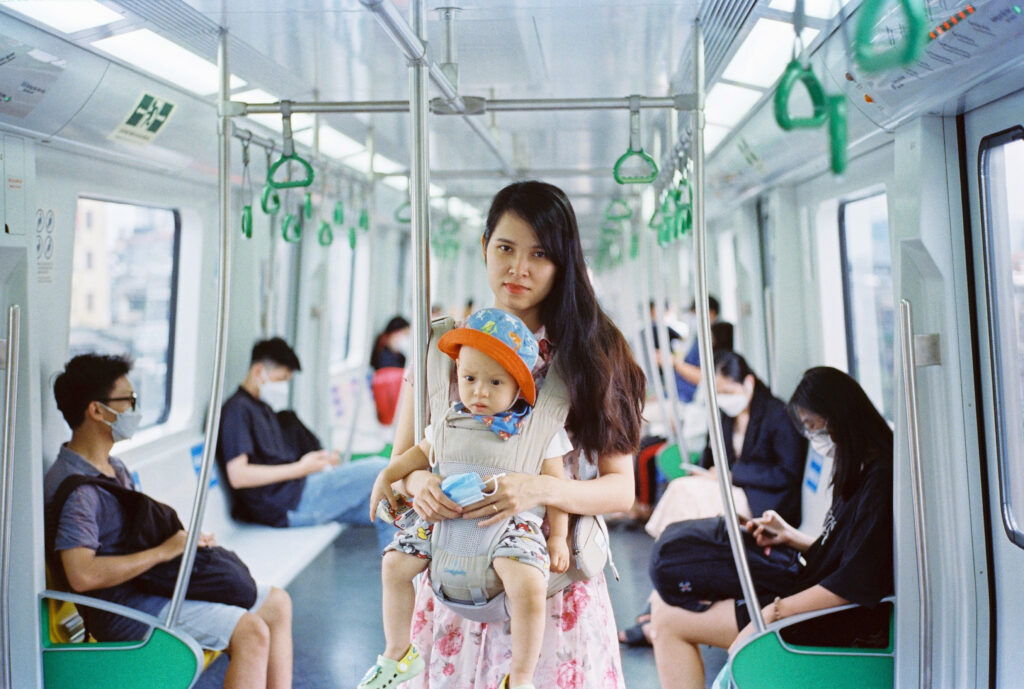 The scans came out as close as perfectly white balanced as I've experience from Lab36. Maybe it's because the scenes always had some shades of white but the files were almost ready to be shared as it is.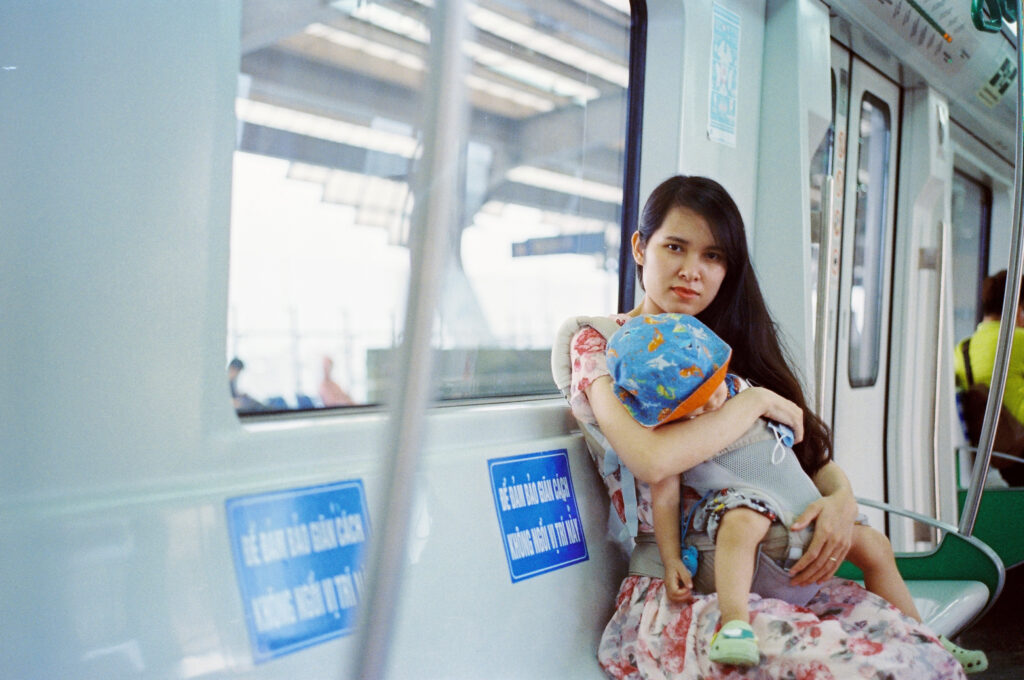 When the files comes out so close to perfect white balance, it made the grading experience so much more convenient. No matter where you go with the colors, it always have a sense of reality, especially in skin tones.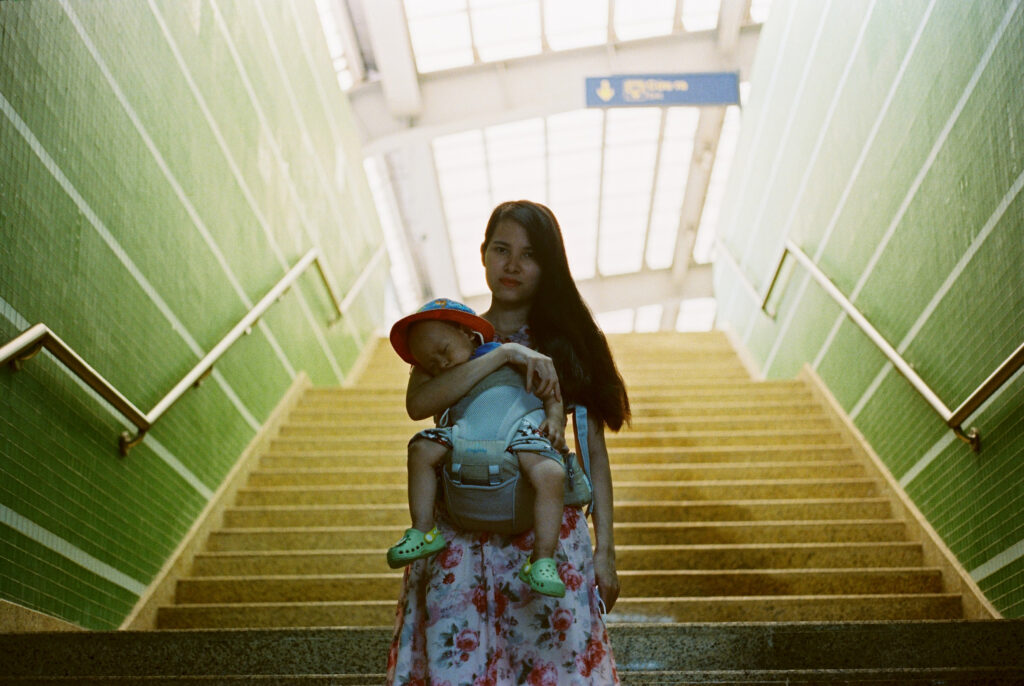 I am honestly more and more surprised whenever I edit these Jpgs. They are a treat to work with. I was able to retrieve shadows and highlights and grade better than some raw digital format.
I've recently bought myself a Sony A7S III for video and the RAW files are much more boring to work with in comparison. Almost flat and without much colors or character.
Verdict
9 out of 10
Kodak Vision 3 has become my new go to film. It is cheap to buy, because bought in large quantities and sold back in batches of 36 exposures. It looks great and neutral enough to give it the look that you want while retaining the film qualities.
Bonus it even have some Daylight and Tungsten versions for perfectly white balanced pictures in most situations.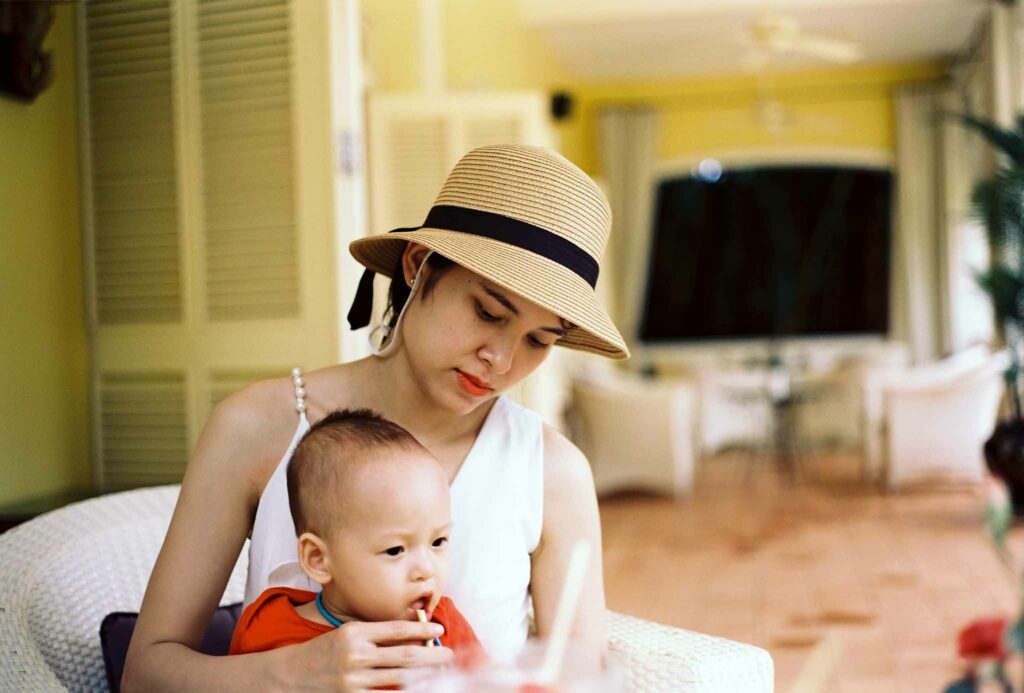 Perhaps its only downside is the cost and delay for development, as it have to be developed in batches to save as much chemicals as possible for the lab.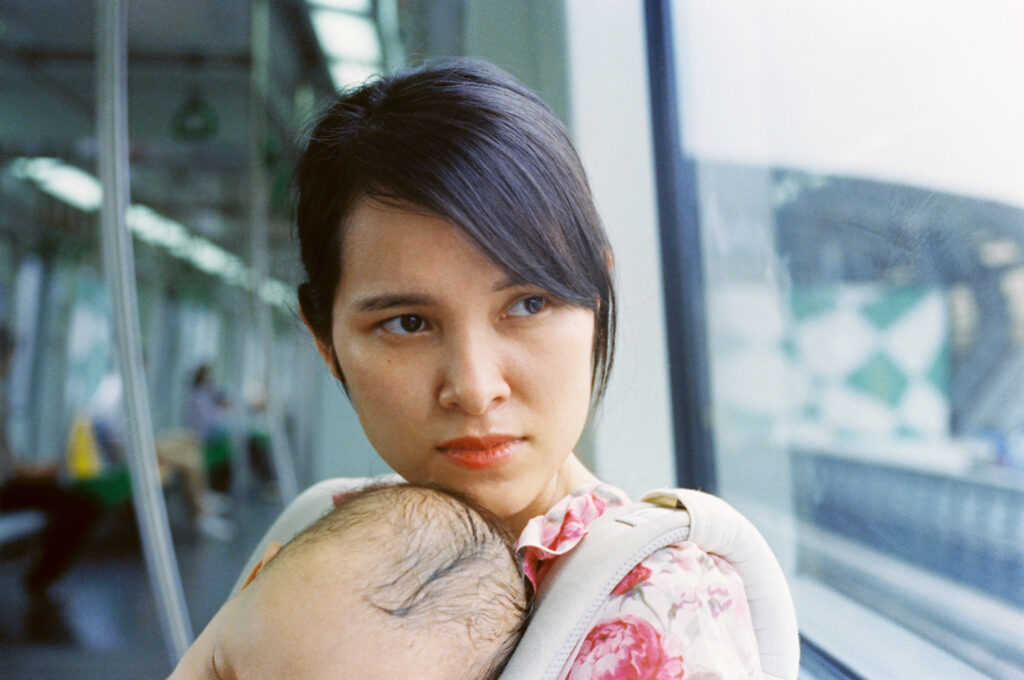 I still need to figure out a way to properly expose the 250D and 500T since they are not selectable ASA on Leica M Bodies. Also, I will have to give a try to the Fujifilm competition Fuji Eterna and Reala even though they are discontinued.
Informations
Official website : https://www.kodak.com/en/motion/products/camera-films