I've always loved to try new experiences, and when I travel, I tend to look for Airbnb rather than just hotels.
For this trip, I would have loved to try something unusual, such as sleeping in the trailer or in a tree. Unfortunately, I had to choose something more conventional since I was traveling with my dad, who is considered elderly now, and my son, who is a toddler.
We opted for a regular apartment in the city of Caen, and we will see in this review if our experience was good.
The apartment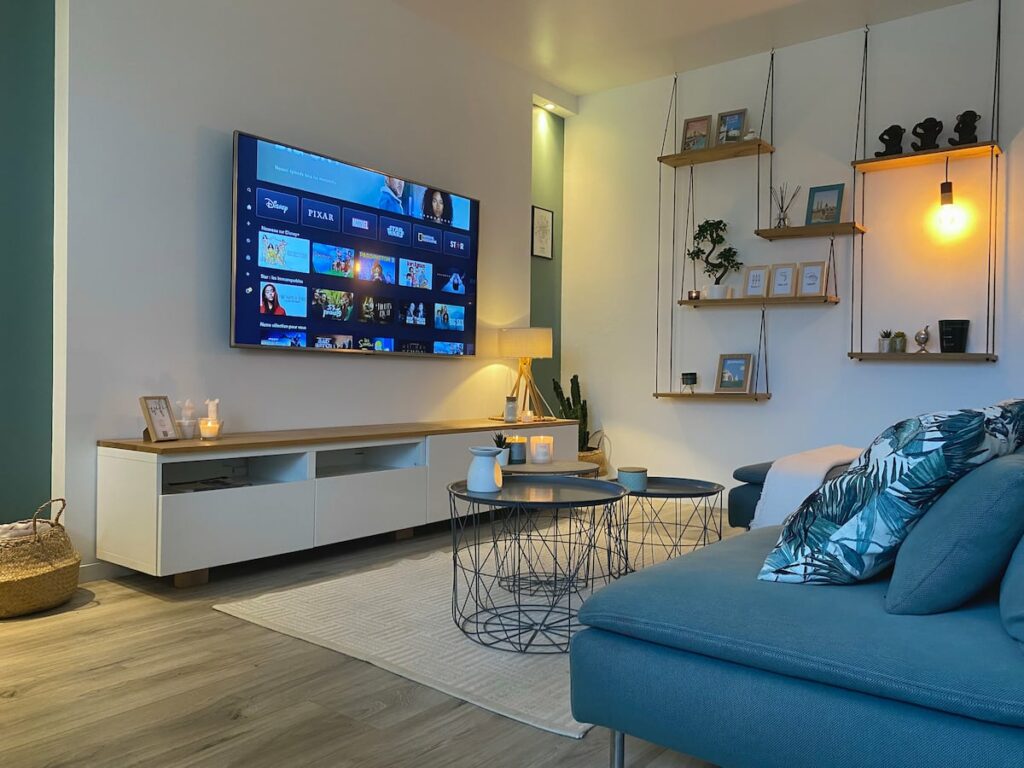 So the apartment was located on the outskirts of Caen, not inside the city, which is a shame since we wanted to spend some time in the city to eat and walk.
The building where the apartment is located doesn't look as good as the interior, but at least it's in a private area where you need a code to park.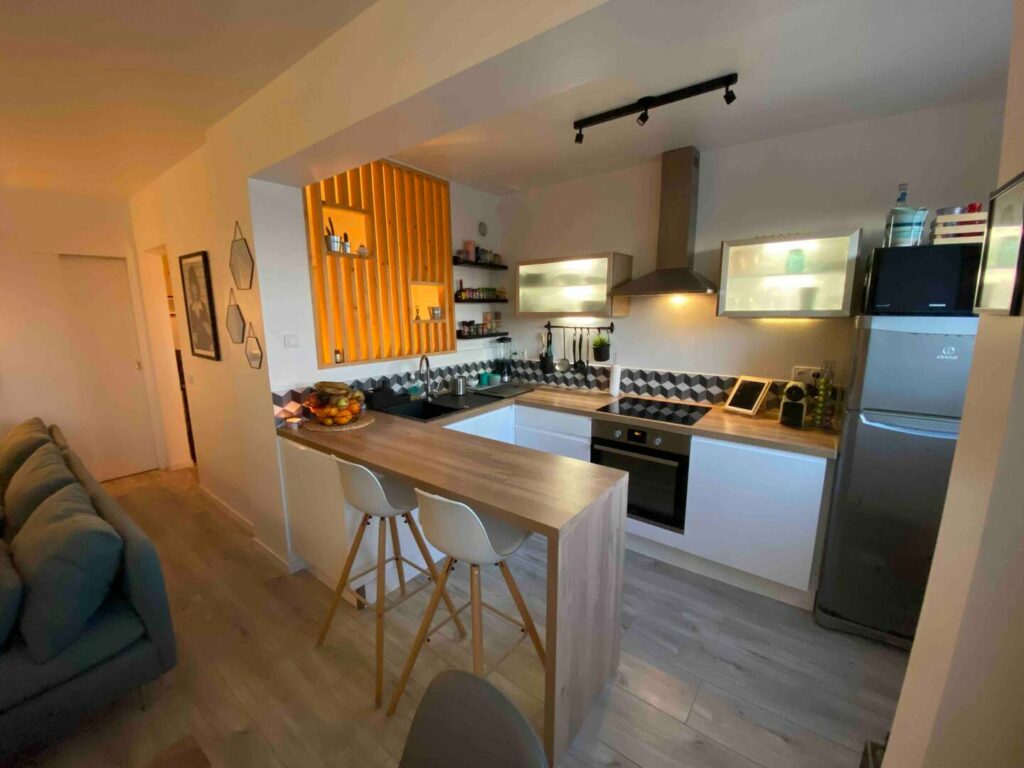 To be honest, all of us were absolutely exhausted from waking up at 4 a.m. and leaving at 5 a.m. for Normandie.
When we arrived at the apartment, we were even too lazy to cook or to go out one more time. It's a shame because the apartment was actually fully equipped, which is rare for an Airbnb.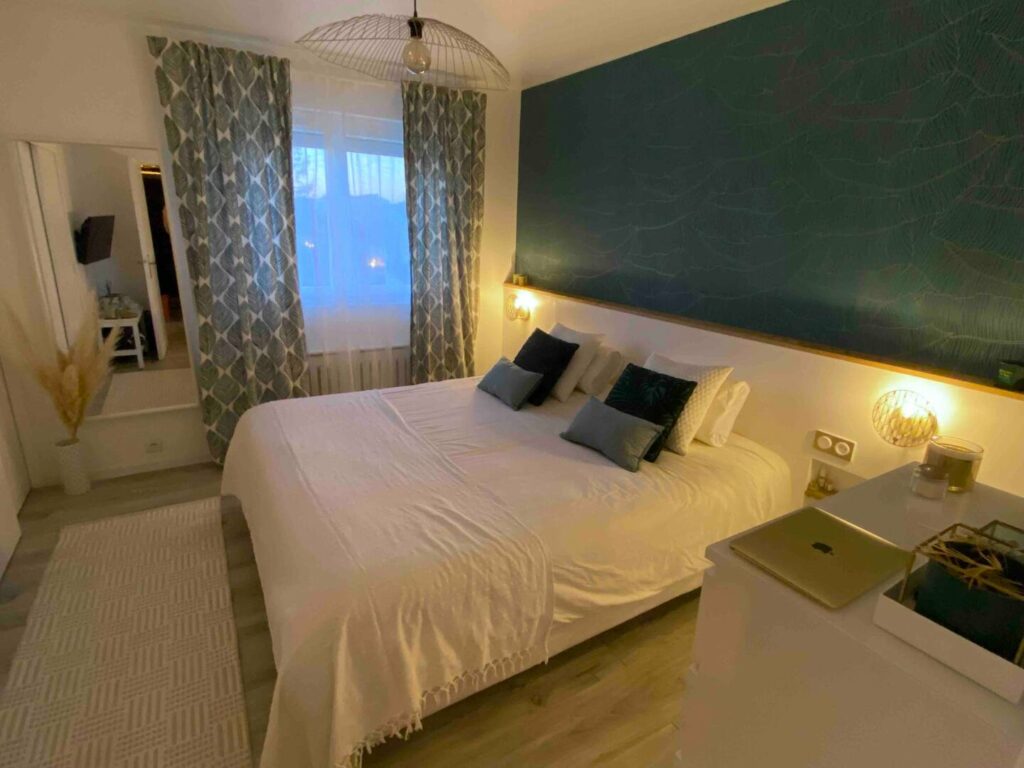 We chose this particular Airbnb because the apartment seems to be spacious and looks nice. It is much better than a regular hotel, in my opinion.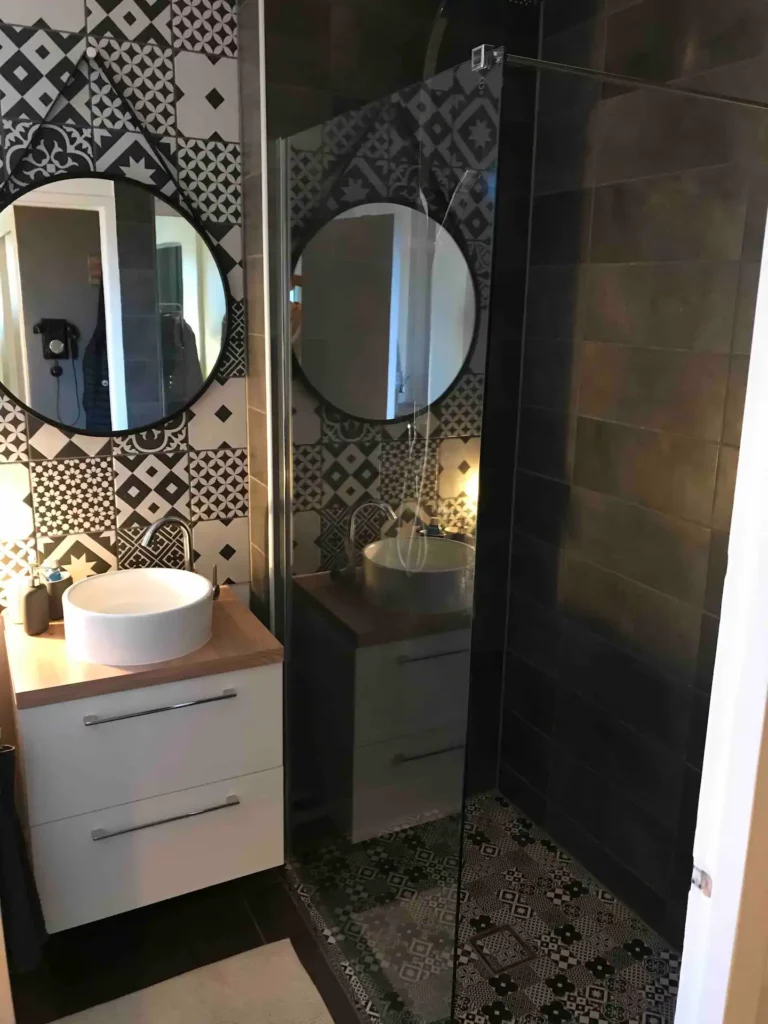 If the apartment looks a tad like an Ikea fake apartment, the choice of colors and furniture is still coming from someone with good taste.
I am personally a huge fan of Indochine style interiors, and color-wise, this was not too far from my taste.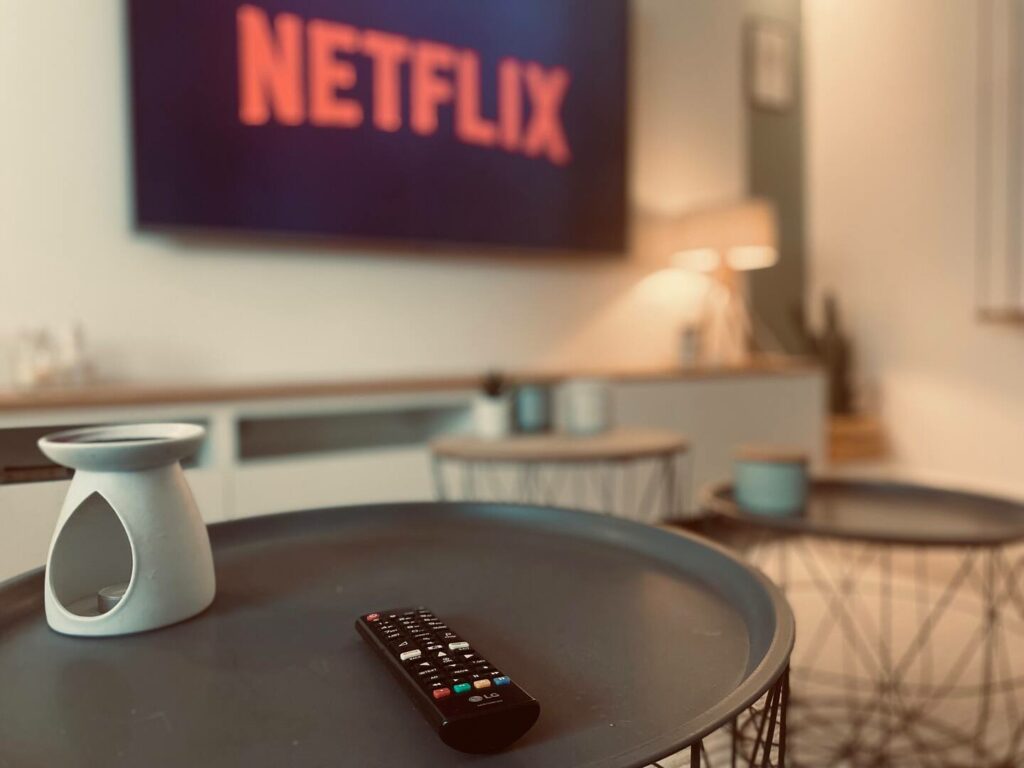 There was even a large TV with a Netflix subscription and, of course, wi-fi for the Internet. This Airbnb is one of the best-looking in the area.
The experience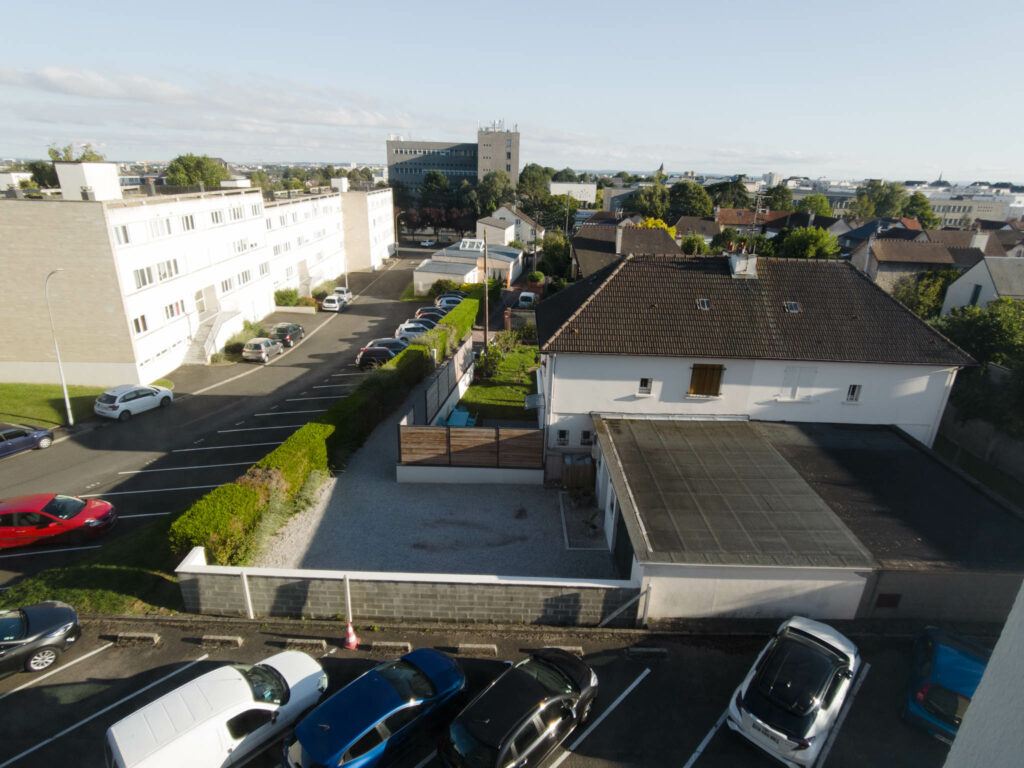 I have been using Airbnb for perhaps 8 years. So I am pretty accustomed to the process. This apartment was a self-check-in place with a key box. I've experienced this before, so basically, I wasn't worried about it.
Weirdly enough, this particular owner was asking us the time of our arrival, whereas in the instruction it's written that you can come anytime after 5 p.m.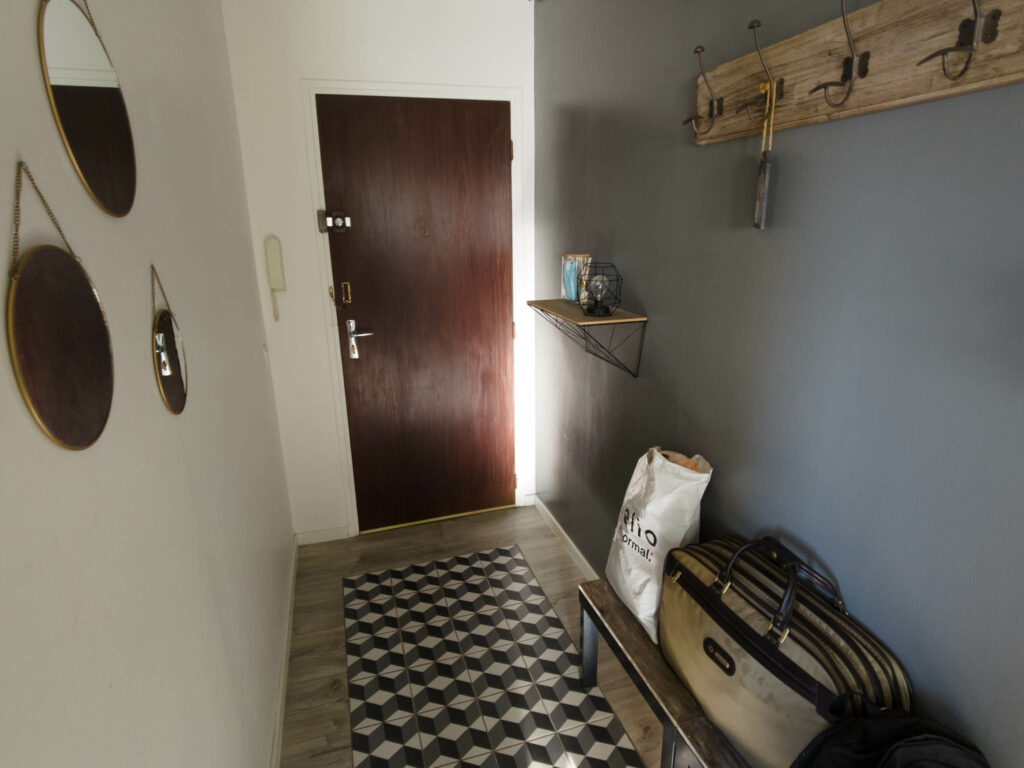 So when we arrived, it was a bit awkward since I arrived without the code for the key box, and surprisingly, according to the owner, it was my fault.
I think that when you travel, you have to deal with tons of things; sometimes it's very hard to define a precise hour for checking in or checking out. I would even go so far as to say that if I need to plan a tight agenda for when I wake up and leave, that's not vacation anymore.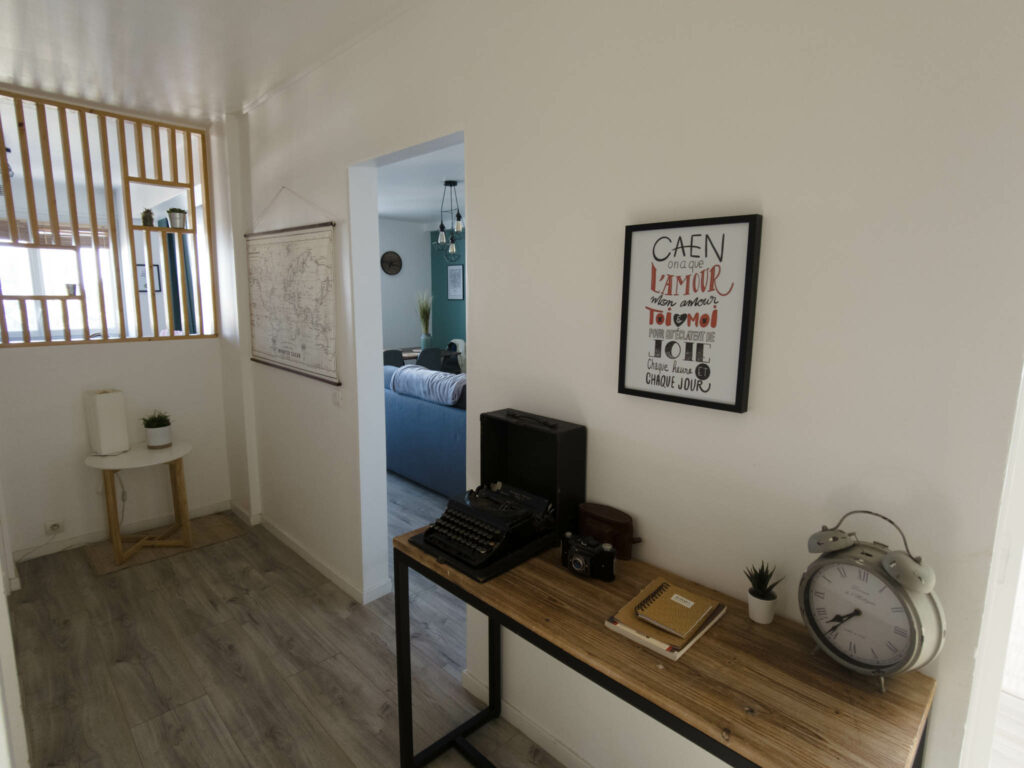 The second issue was parking code access, which was very obvious but hard to see at the same time because it was not at the same level as the barrier.
This particular Airbnb entrance wasn't easy to deal with; that's why Airbnb added a section for instructions on how to get in, and this one was extremely well documented.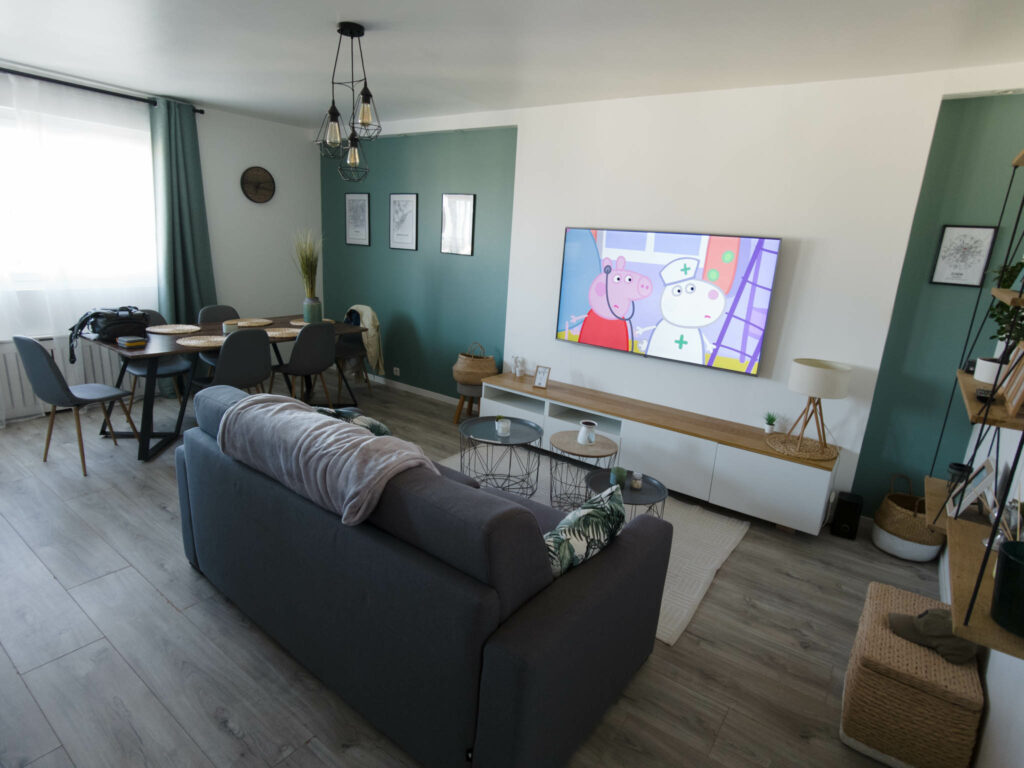 The only issue is that these instructions are not necessarily pushed to you at the right moment. We actually received a message with instructions as well, so it's like you need to juggle and look at several places to finally enter the apartment.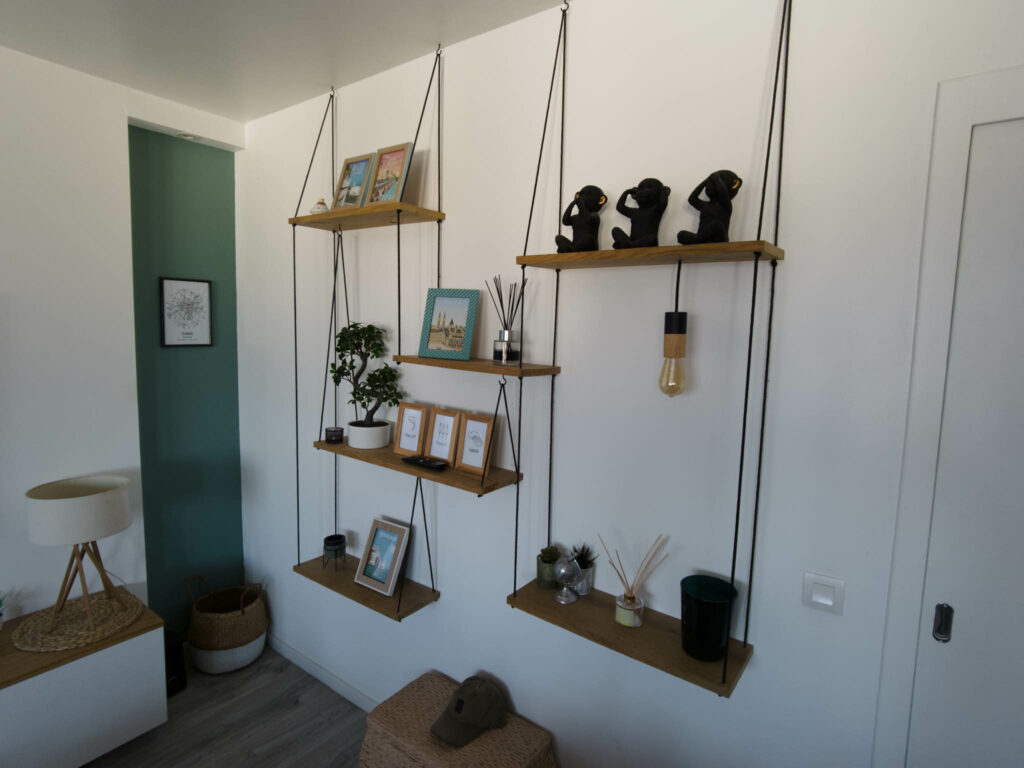 Outside of this, this apartment was really a nice and enjoyable place to spend the night. The decoration was on point, with some reminiscent decoration of the area.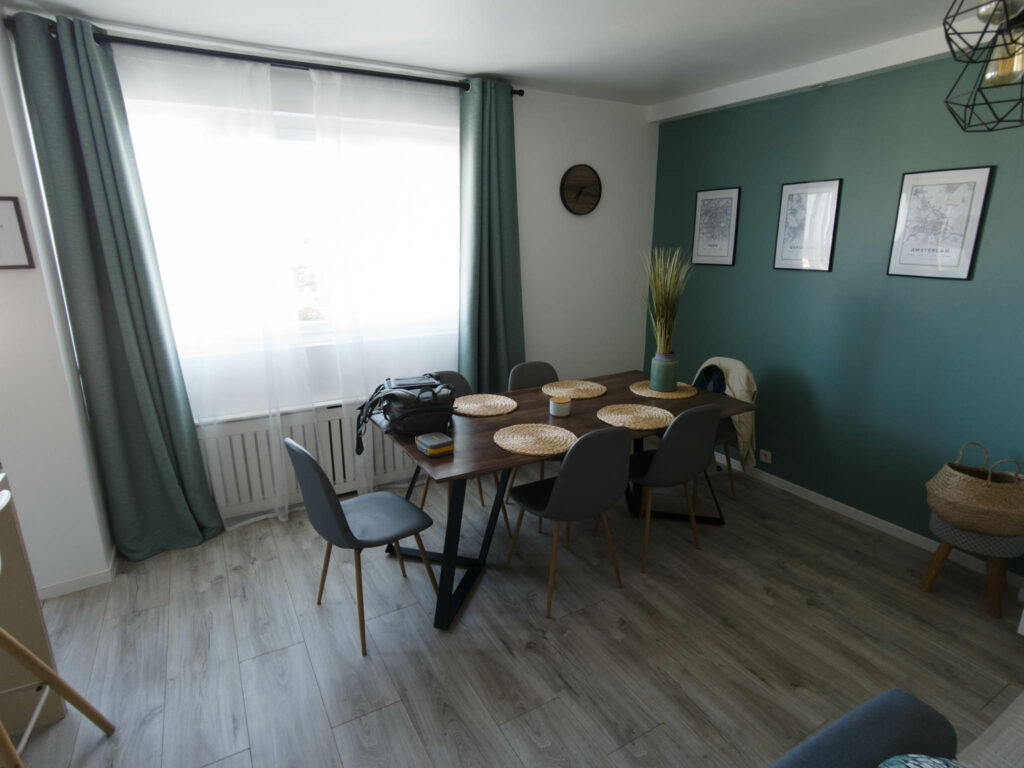 It was spacious, and all the needed furniture was present. I think you would fit with ease with four adults in this Airbnb.
Outside of the location and the building, this apartment is very similar to what I've experienced in Lyon.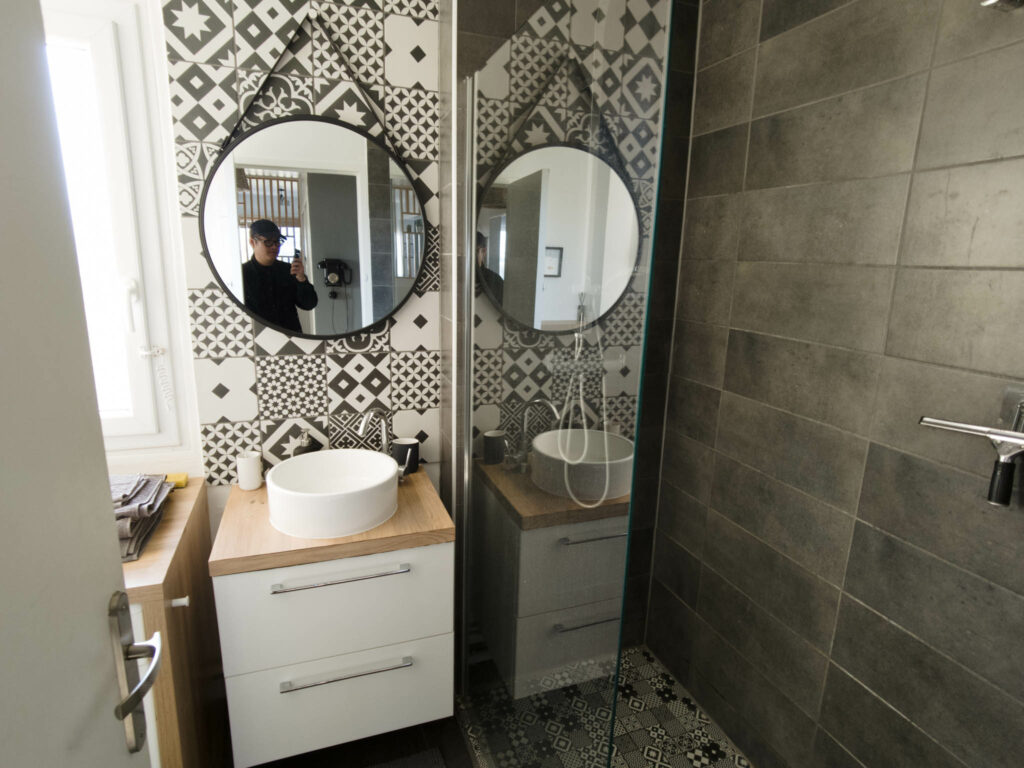 To be fair, the price of the Airbnb was expensive for the location. I think they really caught up with the quality of the interior.
The fact that the place is safe and that there's no criminality in the area is also a reason why they can rent it at this price.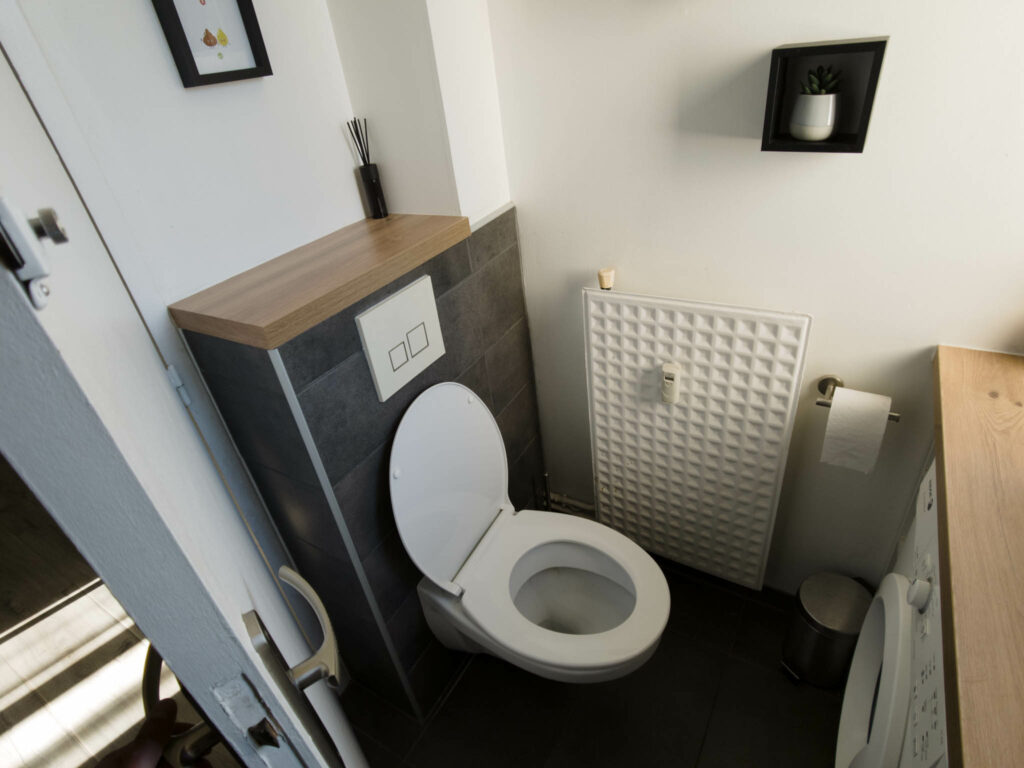 The owners seem to be a young couple, and I have to say kudos to Julien and Sonia for this beautiful project and their attention to details.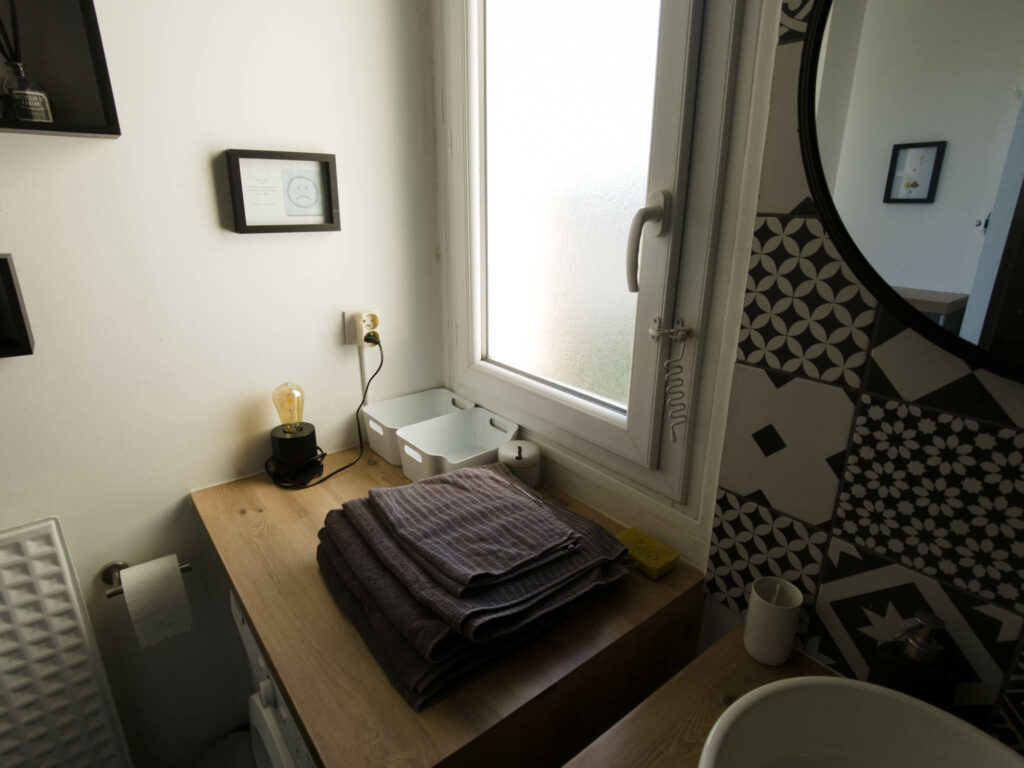 We even had some towels prepared for us; there were tons of instructions inside the apartment, like a QR code for the Wi-Fi and some stickers to ask us to ventilate the shower after using it.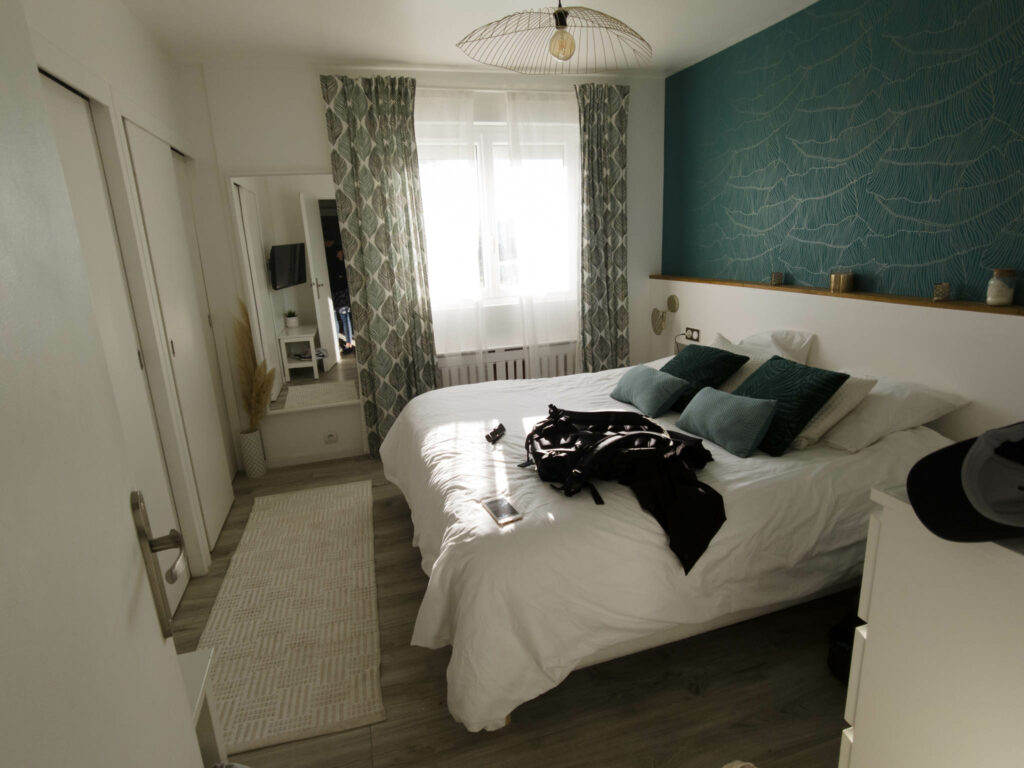 The bedroom was very nicely designed, with some interesting lights, closets, and even a window with tons of light.
We all had a great night of sleep, and in the morning we took the time to appreciate the place during breakfast before we left.
Verdict
8.6 out of 10.
This Airbnb located in Caen is a place I would easily recommend to people who are just looking for a cozy place to crash in for the night.
If, like us, you are looking to rest and go back into your trip in the morning to visit Bretagne or Normandie, this is the kind of apartment that would definitely be an upgrade to a regular hotel, in my opinion.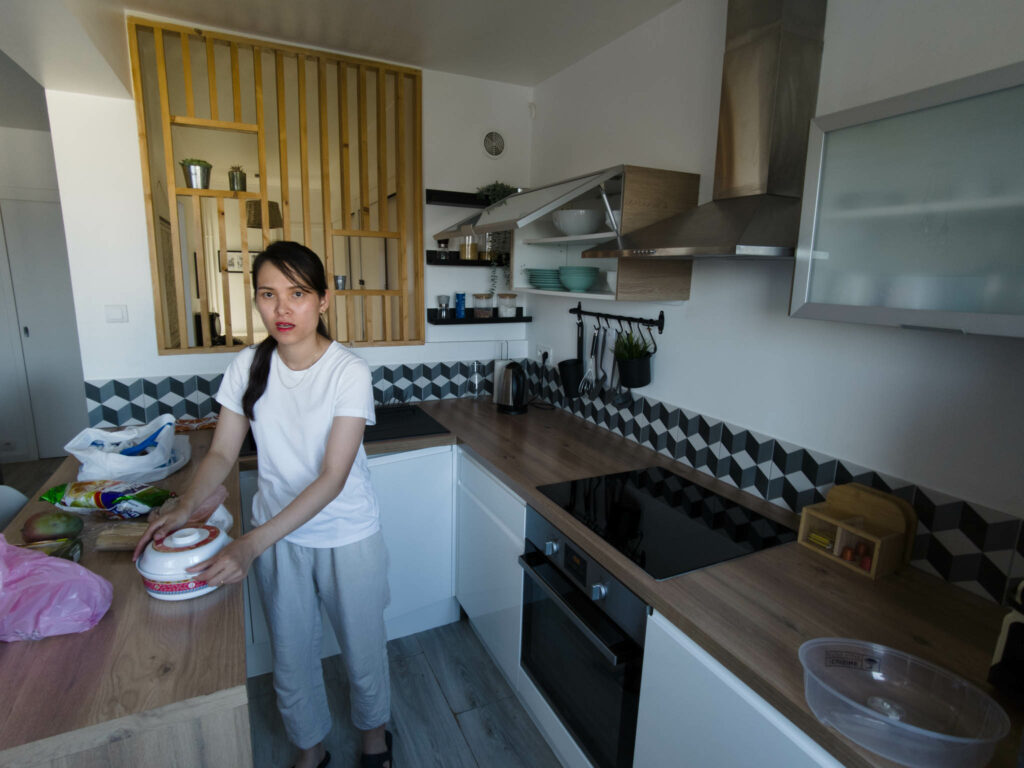 I think Julien and Sonia did a great job building this apartment; the interior decoration is close to perfection, and the level of details to make their customers enjoy the experience is very high.
If you can follow the instructions to find this place, during the off-season, this airbnb can be a little gem that anyone with a car visiting the area should try.
Informations
Airbnb Apartment in Caen