I have always been a huge fan of Lidl. As an Asian, I love to find good deals, and I hate to pay extra for the same things.
Lidl is the kind of place where you come to do some groceries and end up buying some kind of cheap gadget just to have a little guilty pleasure.
What is an air cooler?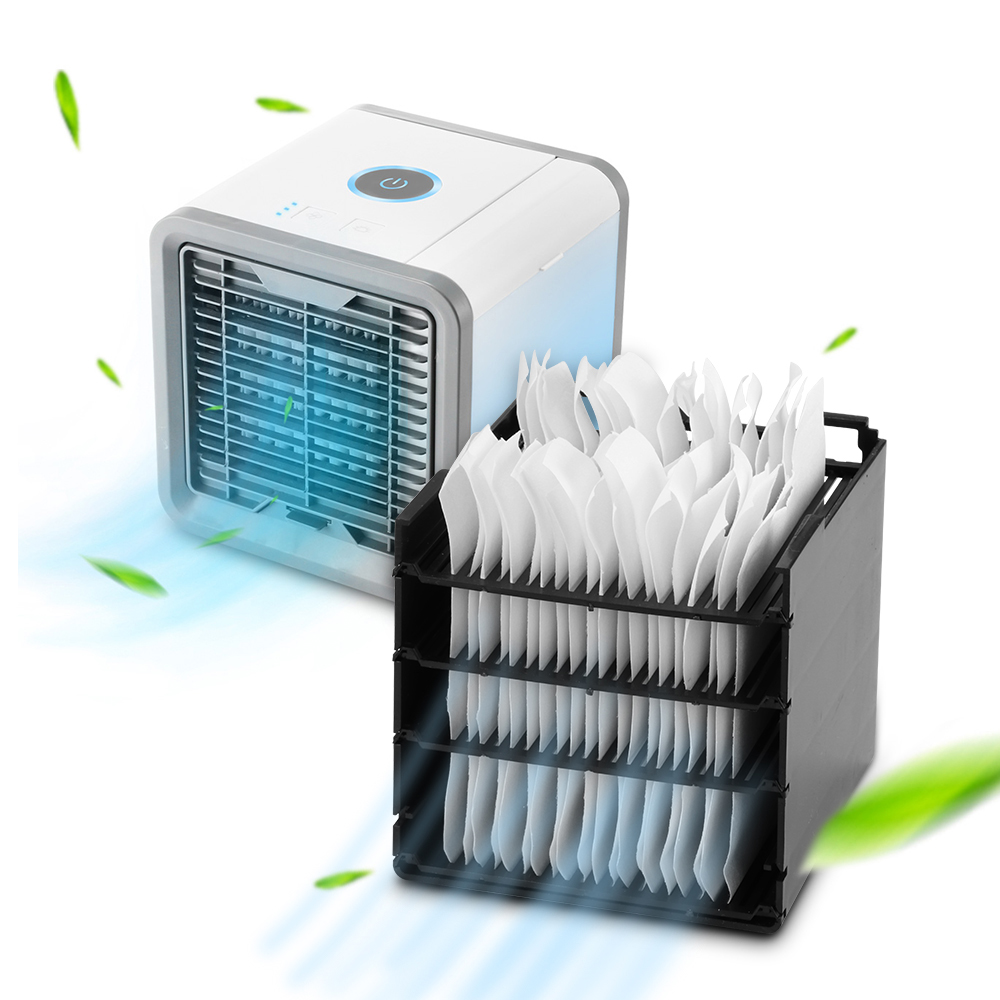 An air cooler shouldn't be confused with an air conditioning unit. An AC is bringing the temperature down in a room by using some gas, like a fridge, and rejecting the hot air outside the room.
Those ACs are very power-hungry and can cool down a room within minutes.
An air cooler is more like a fan, with slightly fresher air than room temperature. The principle is the same: water evaporates, taking energy and heat out of the equation.
The difference is that an air cooler will only blow air at a temperature of around 22°C. By design, air cooler are more about giving you a sea breeze feeling than cooling down a place.
As soon as you go out of the flow of air, you'll lose the benefit of the machine. That's why air cooler are best when used as personal fresheners.
How much does it cost?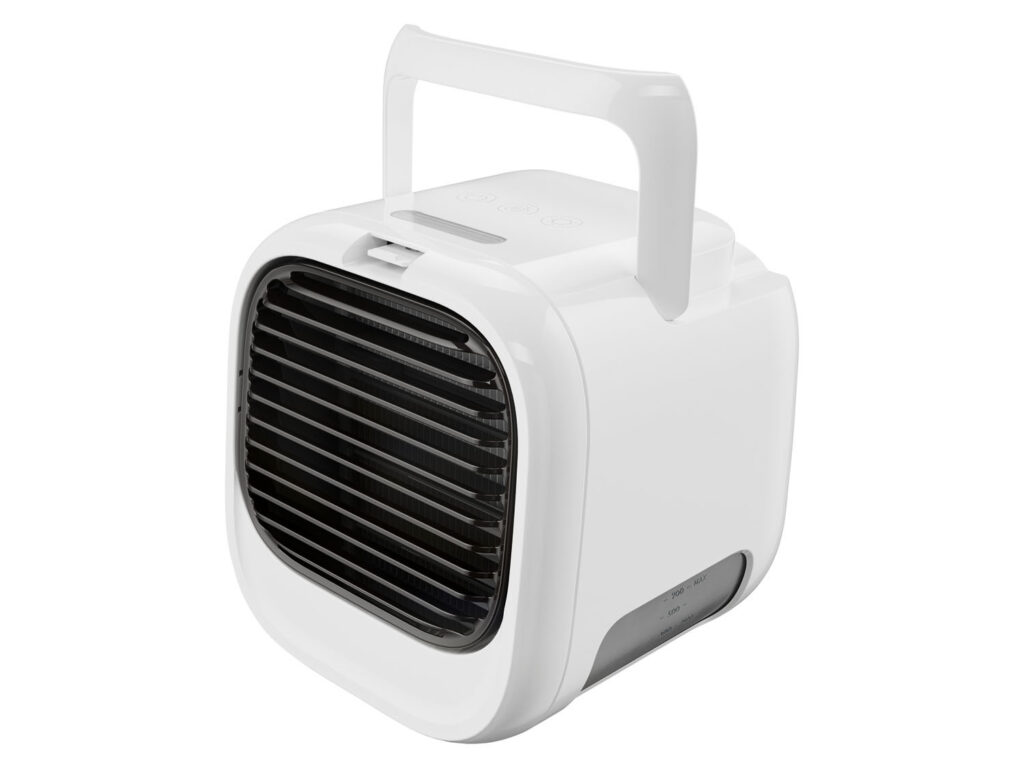 An air cooler is also so much cheaper than a mobile air conditioning unit. At the end of the day, it's basically a fan with a wet filter.
These days, air conditioners are getting cheaper. Some Comfee mobile air conditioning units are sold for only 230 euros at Lidl.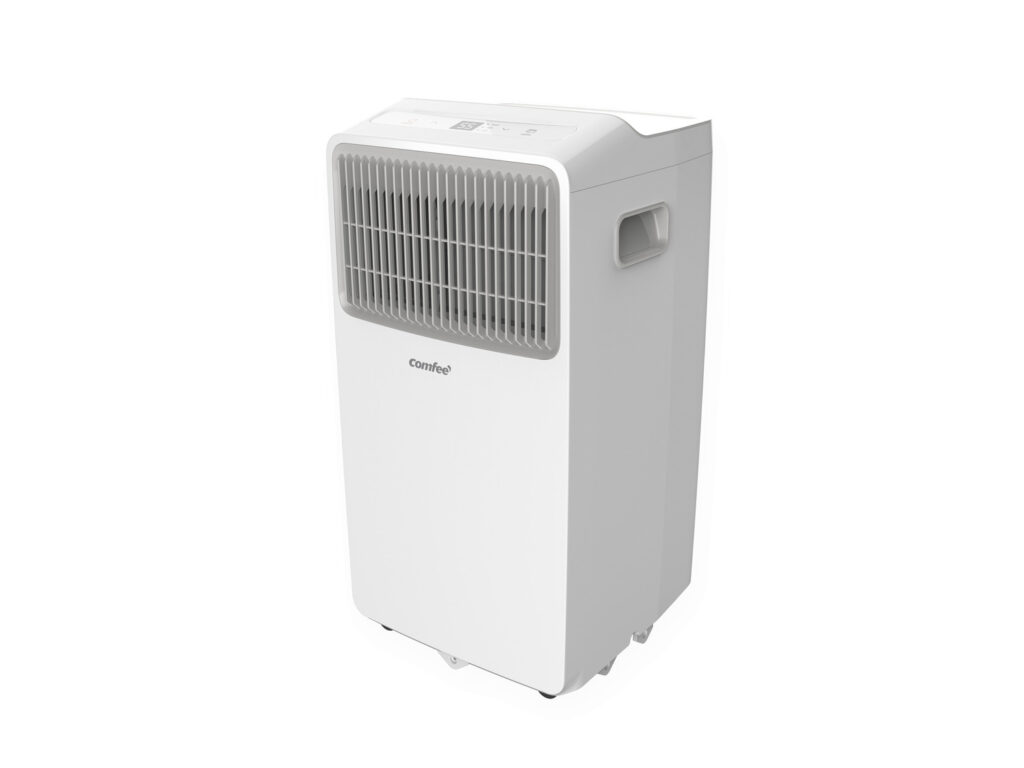 A personal air conditioner can be bought for twenty euros, sometimes less. This particular Silvercrest Air Cooler is sold for 20 euros.
Practicality
In terms of practicality, an air cooler is so much easier to set up. If you can, put some cold water with ice in it and turn on the machine.
The filter will absorb the water, and within a few minutes, the air coming out of the machine will be refreshing.
Whereas an air conditioner needs to reject the hot air somewhere. You'll need a window or maybe even a hole somewhere to reject this warm air.
Air conditioning units are also much bigger and more power-hungry. It's not something you can bring inside a tent during your summer vacation.
A small personal air cooler will only consume around 8 watts, whereas an AC will require at least 1200 watts to run.
If you want to cool down a room, an air conditioning unit is so much more efficient. You can even get a cold from the AC.
AC also needs to drain some humidity or water through a tube.
The water and the filter
Where the air cooler is less practical is whenever you need to replace the water or the filter. The water has to be filled every 3 to 5 hours, depending on the power and the usage.
The filters have to be replaced every 6 months at least, and it's not easy to find these filters since the air conditioner is so cheap in the first place.
The water also needs to be cold, which means that for best results, you'll need to put a bottle of water in the freezer every time you refill your tank.
The experience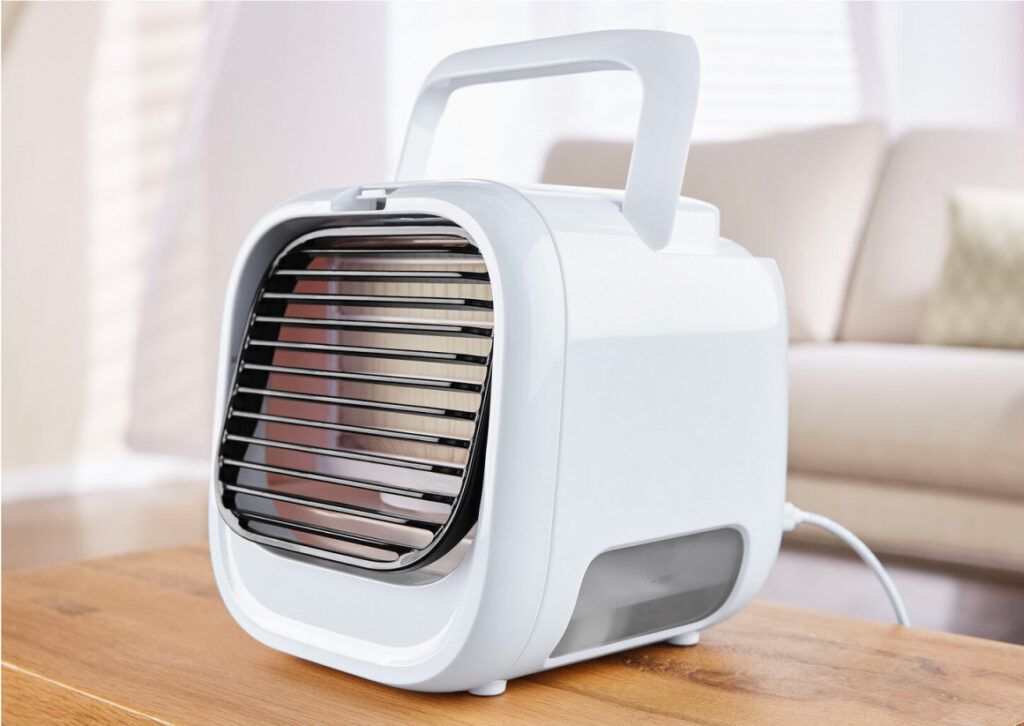 The experience of an air conditioner can be underwhelming, especially for people expecting air conditioning performances.
It's very similar to what you would feel using a regular fan, with slightly fresher air. Honestly, when it's very hot in the room, it can really alleviate the feeling of being too hot.
In some instances, it can almost make you feel a bit too cold. I would say that sometimes, when it's like the middle of the afternoon, the effects aren't strong enough either.
Overall, I would say that it's always better than nothing or just being a regular fan. But the unit needs to be within some centimeter of you; otherwise, it will lose all its performances.
When the air cooler works, it gives you the best possible temperature for a breeze. I am the type of person who is always fiddling with the AC in my car to get the right temperature. With this air cooler, the temperature is around 22°C, which is perfect.
The unit has a led that can change color, three fan speeds, and an on-off button. All of these buttons are touch-sensitive, and the unit is quite well built and nice. It's a shame that it's impossible to fill the reservoir without disassembling the device.
The filters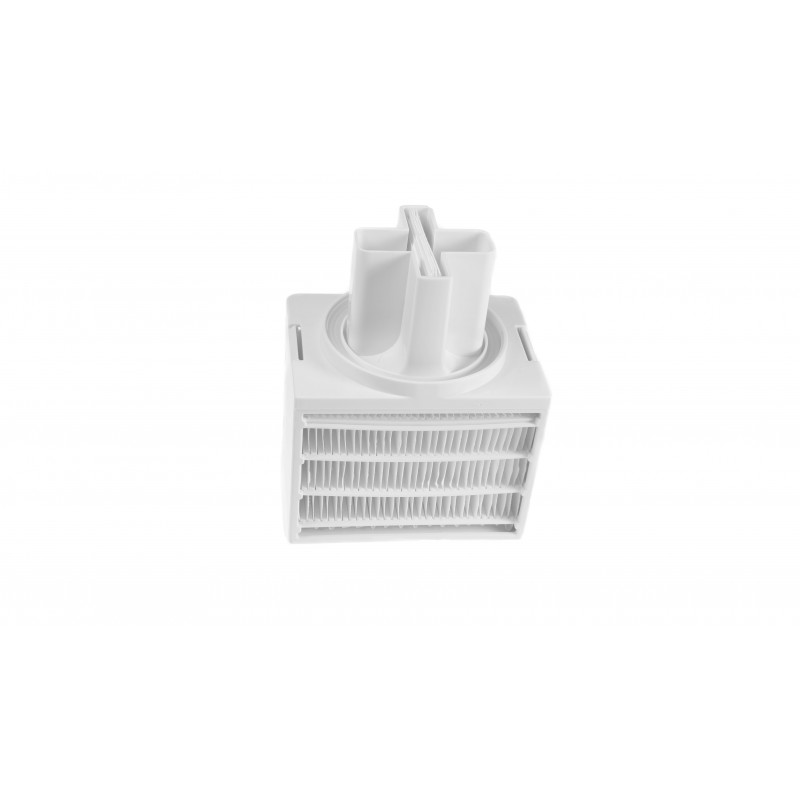 The filters are made out of sheets of paper, and they are not readily commercially available. If you look hard enough, you can find them on some websites, but the issue is that two filters cost the price of the whole machine.
My own filter became yellow and I had tons of hair after just a few days. I strongly believe that performances will start to decrease after one month.
Verdict
8.0 out of 10.
I wish I knew this sooner. I think this small personal air cooler is definitely something you should try, and if you appreciate the breeze, bring it around to work or when you travel.
I think they can even be powered by a small battery bank. This particular product from Lidl and Silvercrest is quite good compared to the one sold at Action.
It really does its job, especially at night. This month of September is warmer than the month of August for some reasons, and I am glad I bought this small gadget to cool me down while I am working. It's really a small purchase that can bring tons of comfort to your daily life.
Informations
SilverCrest Air Cooler
AC from Comfee : https://www.lidl.fr/p/comfee-climatiseur-connecte-pac-7000/p100363299
Filters : https://shop.hoyerhandel.com/fr/haushalt/246-filter-fur-tisch-luftkuhler-2er-set-4260617268149.html