Rennes is the largest city in Bretagne, with over 200,000 residents. It's the third-ranked best city to live in after Lyon and Bordeaux.
It's the second time I've visited this city, and my first experience was very positive. We'll see in this article why Rennes is an interesting city you should visit.
The city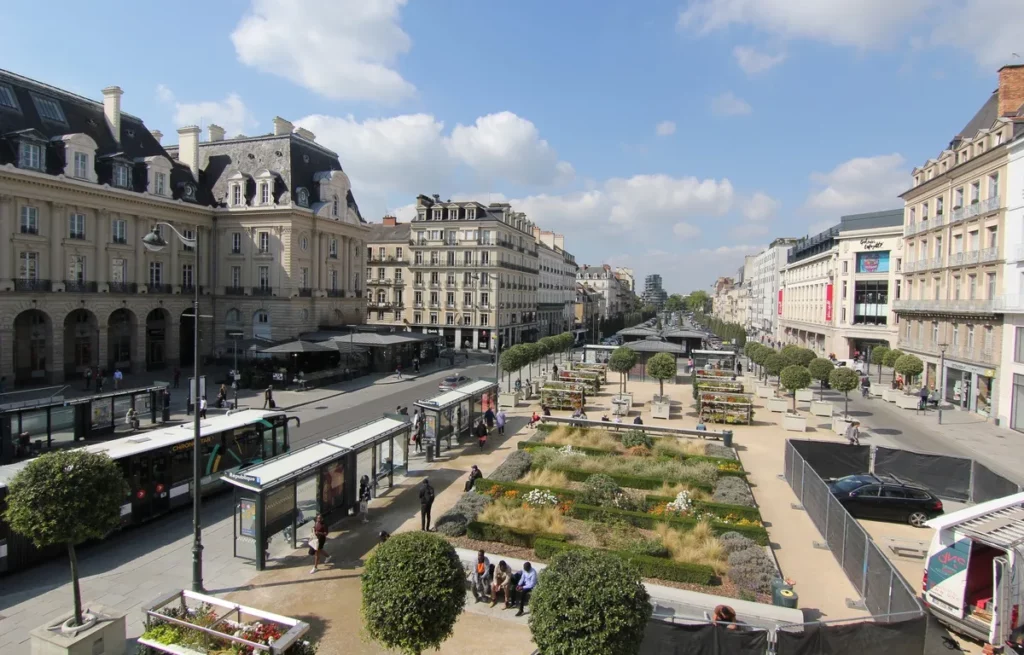 The city of Rennes is located in Bretagne and is located 3h30 hours away from Paris and about one hour away from the sea.
You can even get a TGV or fast train and get to Paris in under two hours. It almost takes the same amount of time to go from the west to the east side of Île-de-France by public transportation.
Our experience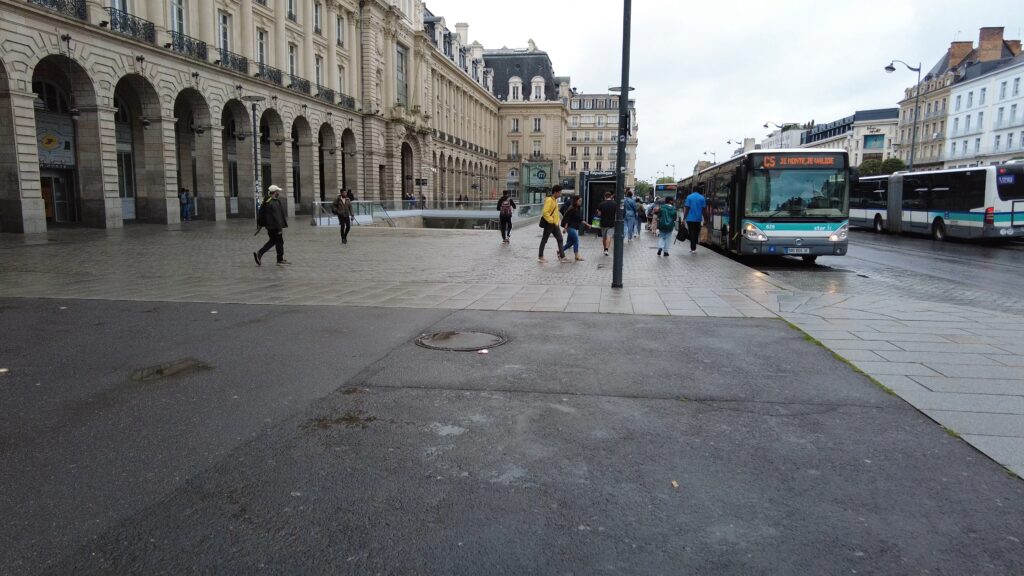 I've been to Rennes a couple of times, and each time it was kind of raining. I don't know if this is normal in the region, but I would have to guess that it rains more often in the north of France than in the south or even in Paris.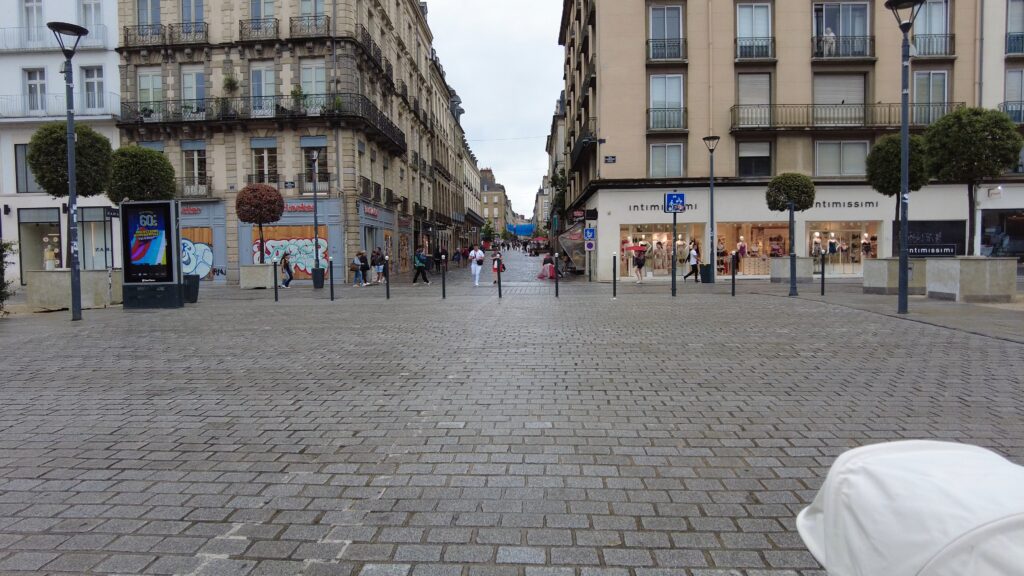 We drove around Rennes, but it seems like the main activities are located near Place de la République. The outskirts of the cities don't look that interesting.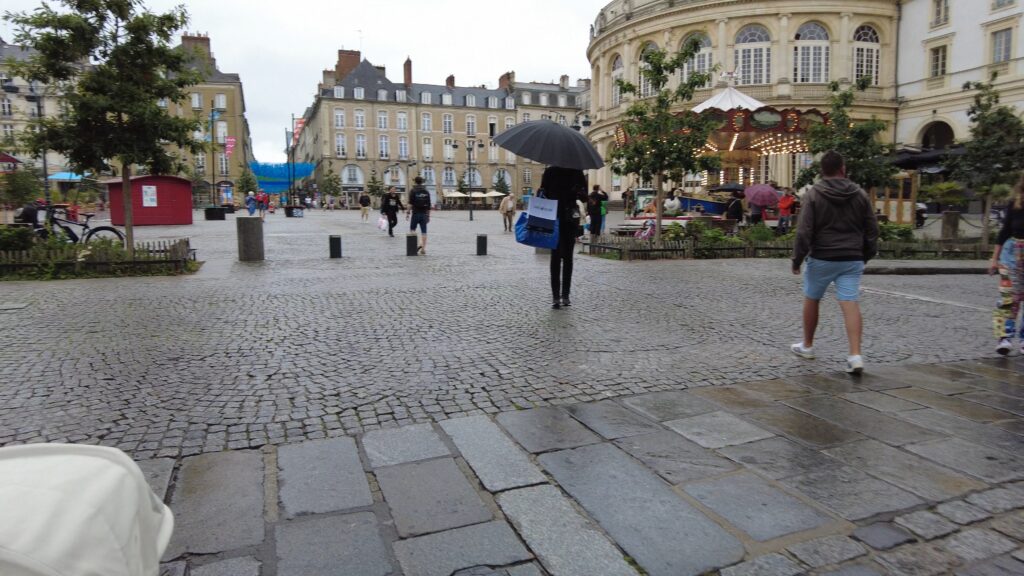 When you walk up to the pedestrian streets, you'll find the Place de la mairie with a large building on the right, which is the Opera de Rennes. The place looks spacious and very clean.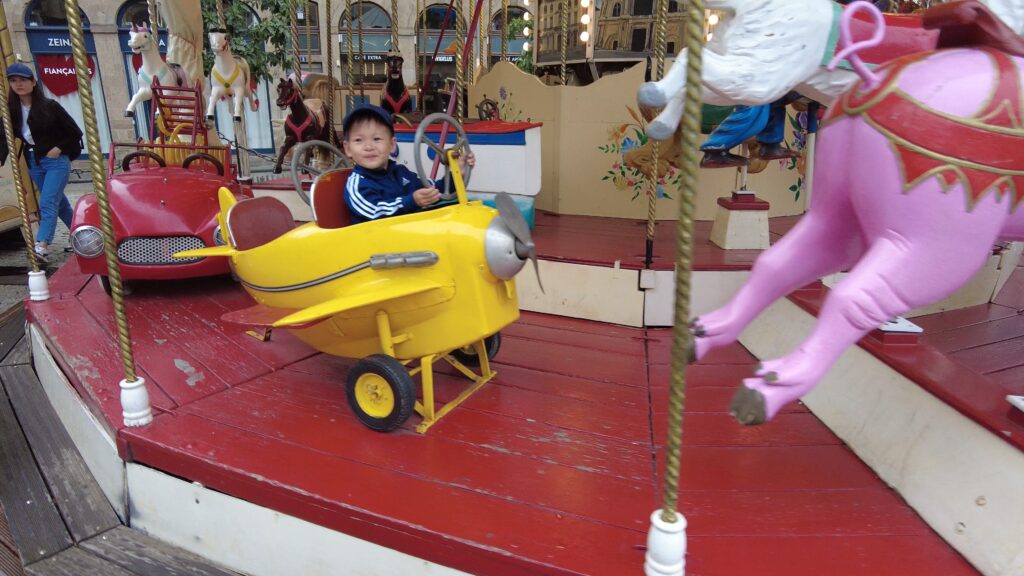 There's a carousel in this area, and our son really enjoyed it, at least for the first two or three spins. On the other side, they also have a space for bands to perform some music. I don't know if it was the weather or the season, but the streets were not very crowded.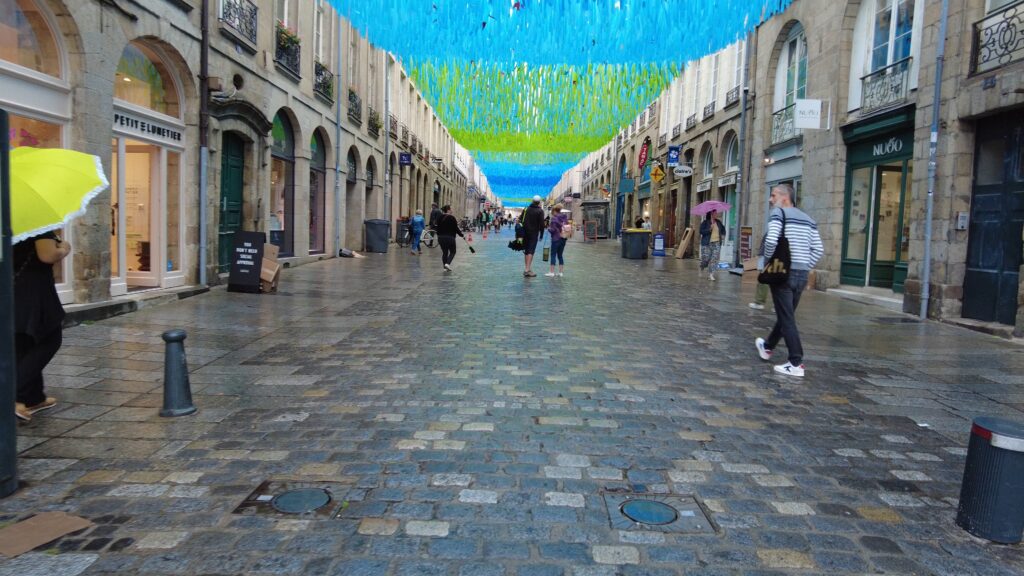 If you continue up the pedestrian street, you'll find these nice decorations, which also act as a shade and a cover against the rain. This street is quite large, and there is some flush pavement on the side for a more comfortable ride in a stroller.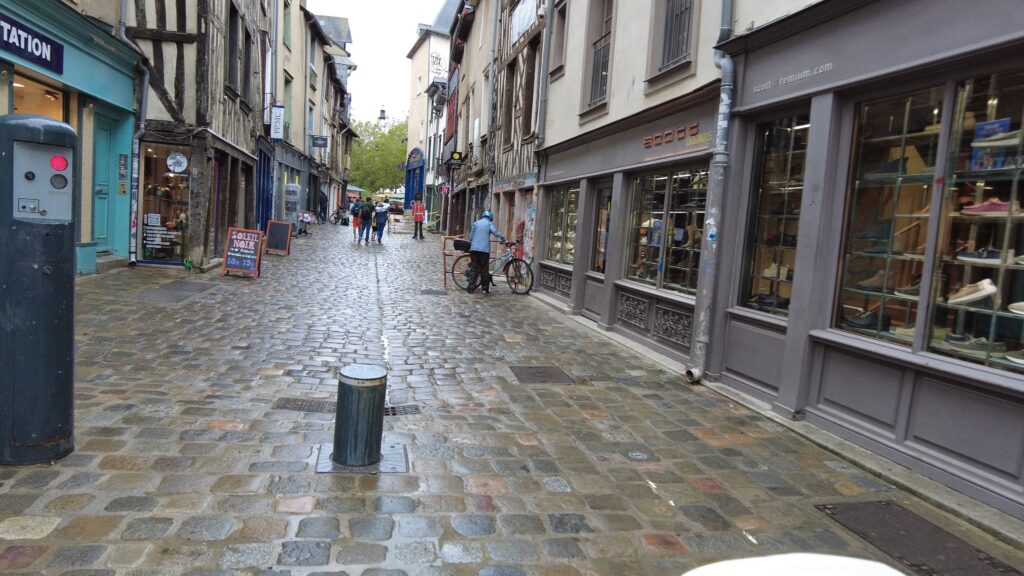 There are also some adjacent smaller streets with some really charming stores. Most of the stores in the main streets are big brains or franchises like Brioche Dorée, but on these smaller streets, you may find some interesting stores.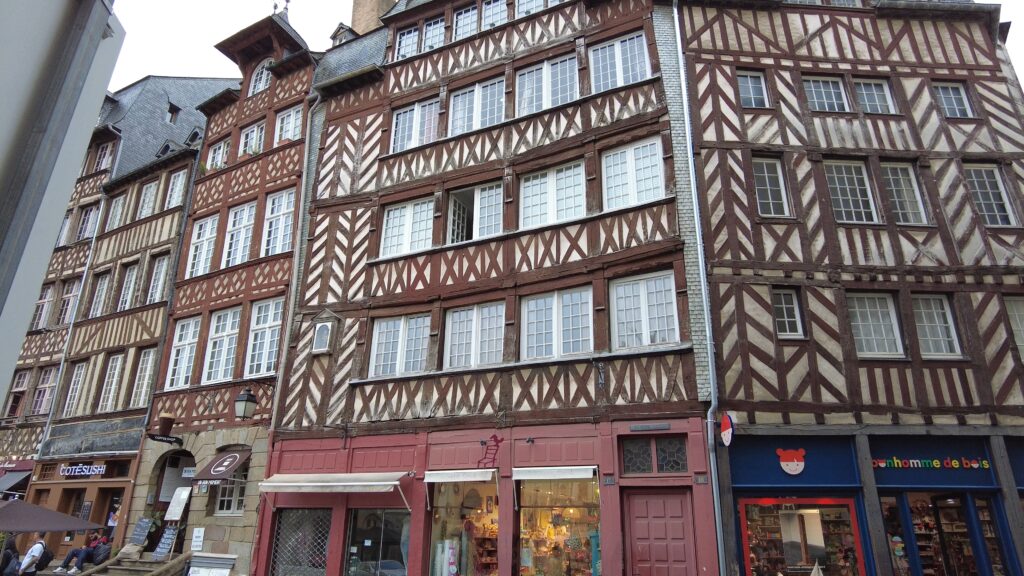 If in the main streets the buildings are mostly Haussmannian-like, on some of these smaller streets, you'll find some typical architecture from the region.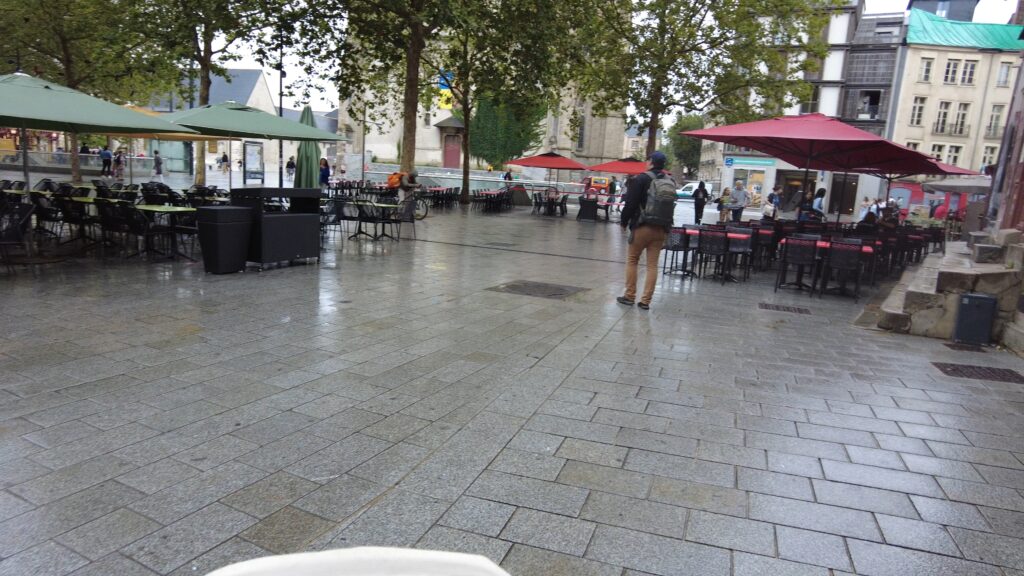 One thing I also like in this area is that the restaurants are regrouped in several places, which makes it easier to find a good spot to eat and also gives a nice view while eating. Oddly enough, in Europe, good places to eat are always near a place in front of the church.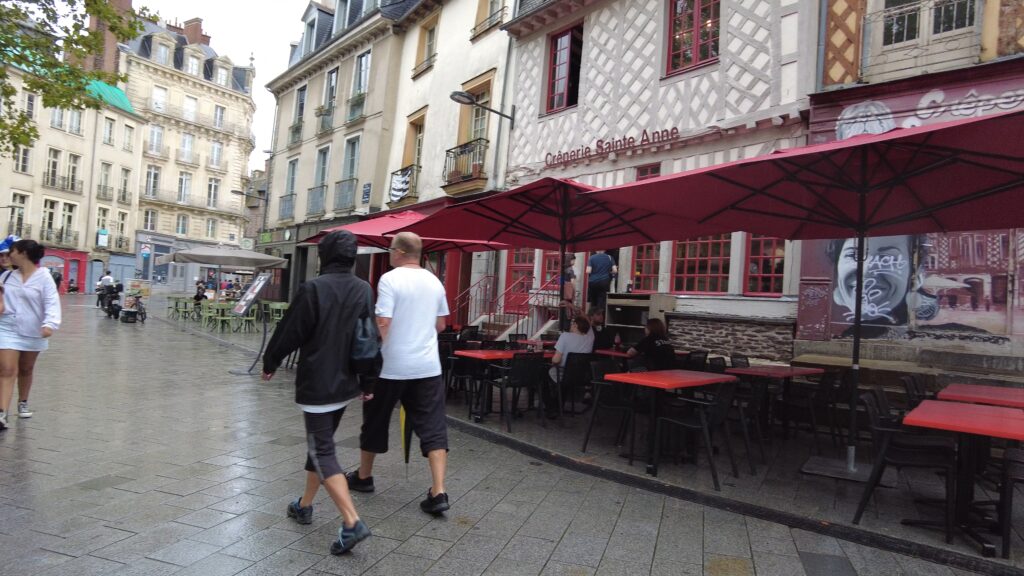 When it comes to food, the specialty in Bretagne is probably crepes; they have crepes almost everywhere. I love crêpes, but more as a sweet dessert. That's why we decided to go for something different.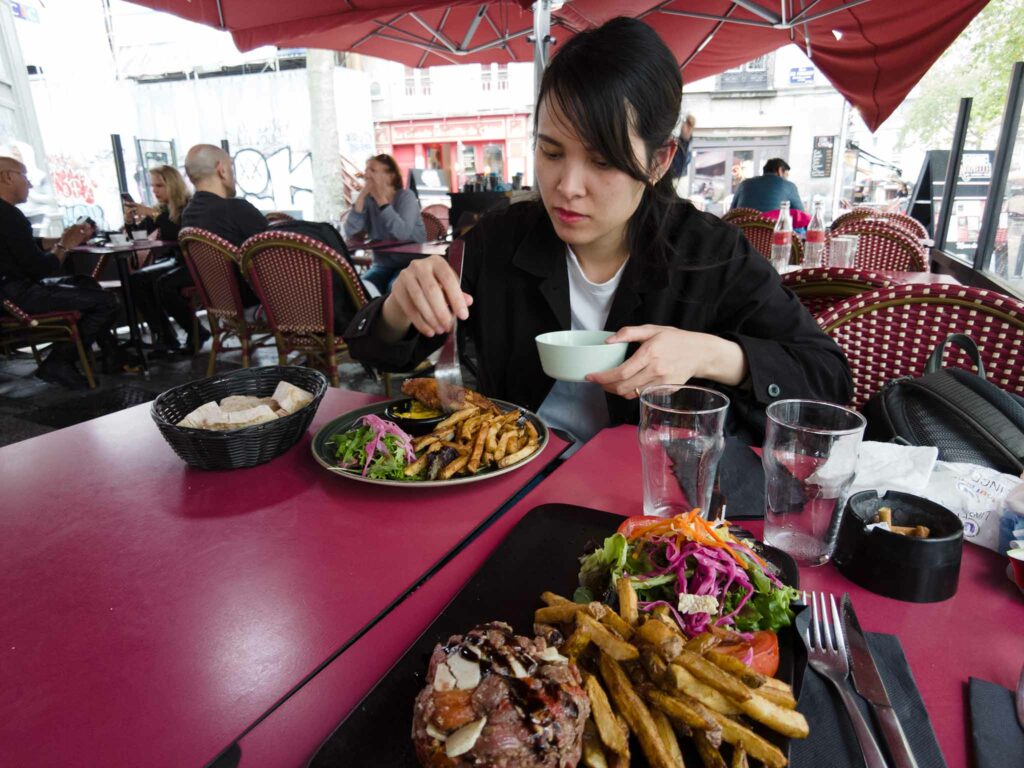 We tried a regular brasserie named La Bonne Nouvelle, and compared to the service we got in the other cities, it was much better. The waiter was dynamic and professional.
Overall, we thought it was already better than in some other regions where they really don't appreciate foreigners.
Verdict
8.6 out of 10.
Rennes is a nice and quiet city to live in. The historic center is where all the interest is, in our opinion. Near Place de la République, you'll find some pedestrian streets that are very pleasant to walk on.
They are large, clean, and not crowded with people. The services, such as restaurants, in the city are quite good and affordable.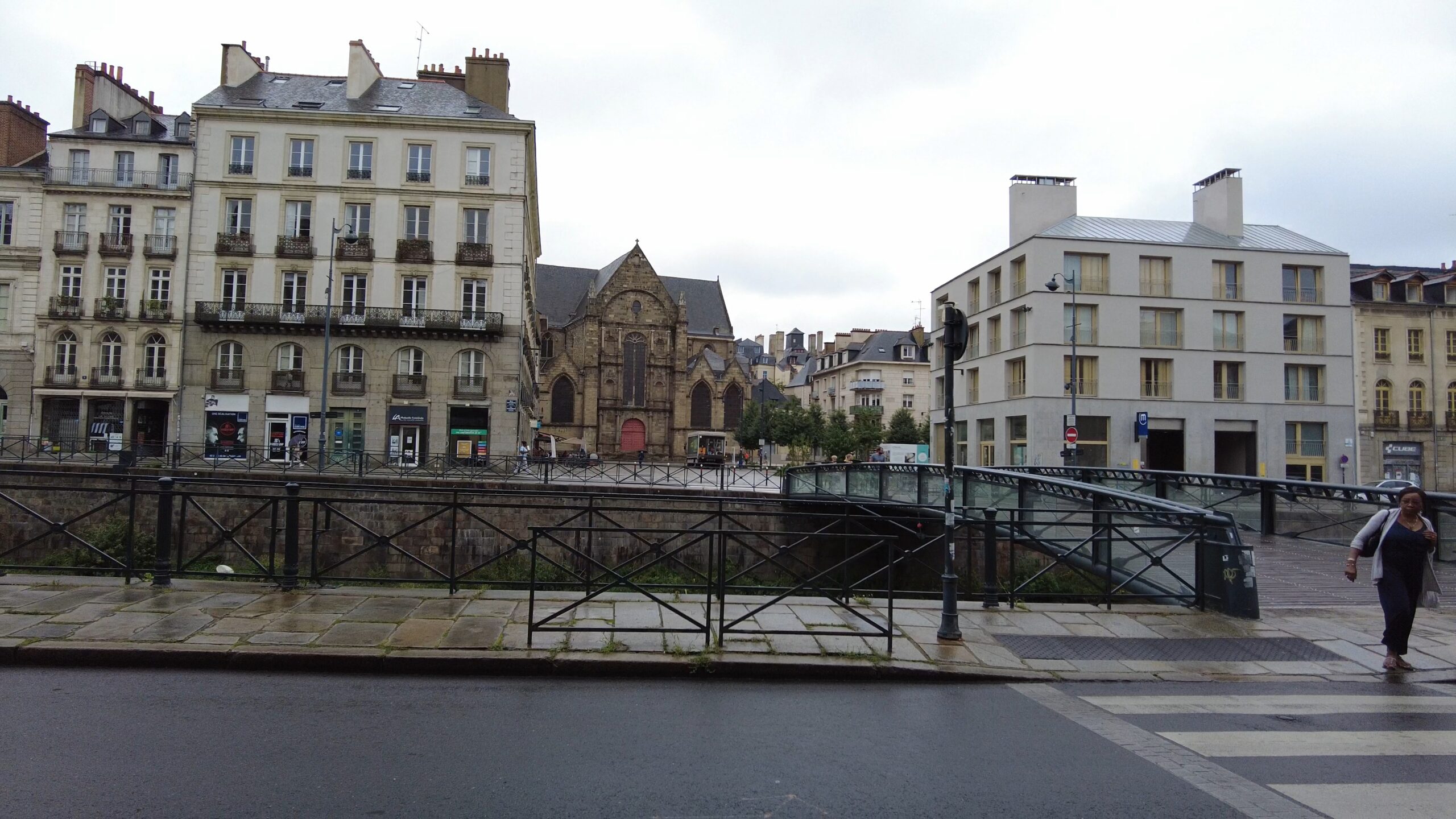 The city is located one hour away from the sea, which is always good if you want to have a weekend at the beach.
Perhaps the outskirts of the city don't look as interesting; the weather is very similar to what you experience in the north; it's often raining.
Still, Rennes is a nice city to spend some time with once in a while, and we understand why it often makes it to the top 5 of the best cities to live in in France.
Informations
Rennes
Address : Place De La République, 35000 Rennes