Who wouldn't dream of living only steps away from the sea? Having a quiet space near the water to relax and recharge the battery when feeling stressed out My wife and I had the opportunity to book a small beach house or studio in Phu Quoc (TS Beach House) for two nights. We will share with you our experience during this stay.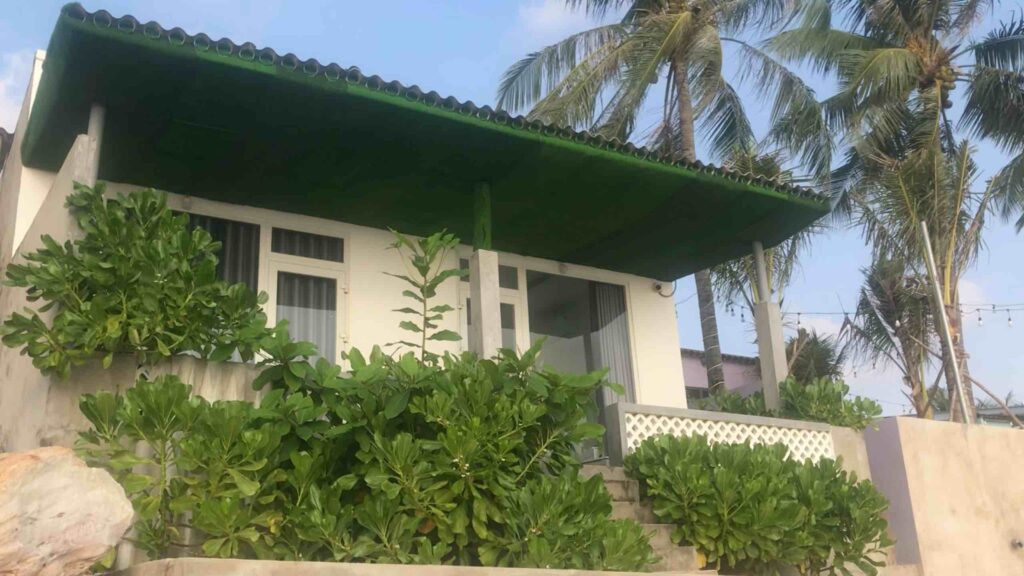 Practical to go for a swim
Usually, going for a swim requires at least some walking inside your resort and a few more minutes to access the beach if you are lucky. If not, perhaps you have to drive a bike or a car before you can finally enjoy the sea (Bi Sao).
So in order to go to the beach, you need to prepare all the things you will need for the day: a bag, wallet, food, water, a towel, maybe a camera or snorkeling gear, etc. You better not forget something because making many roundtrips a day can be exhausting, especially with children to keep track of.
When you go for a swim, you may also have to keep a close eye on your stuff, in case, after a long dive, your belongings are gone.
The biggest advantage of staying in a beach house for us is that you can take a quick swim anytime you want and be laying in bed some minutes later. You don't need much motivation to jump in the water.
Seafood Barbecue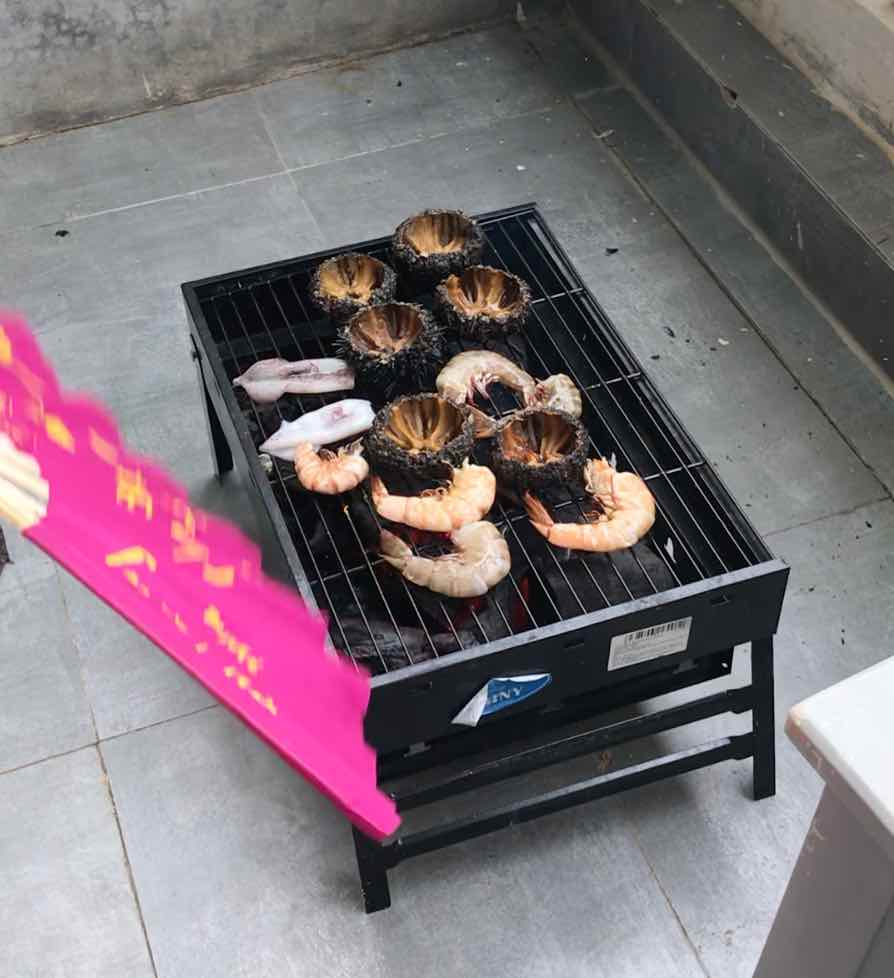 The second-most important advantage compared to staying in a hotel is that you can cook whatever you want whenever you want. If you are lucky enough to have an open balcony, it means you can even dine and do some barbecue on there.
Can you imagine some fresh seafood delivered directly from the fishermen to your balcony? This is possible in TS Beach House since it is located in a Squid Fishermen Village. The house is also located 10 minutes away from the biggest seafood market in Phu Quoc and 5 minutes away from the original Bún Quậy KIẾN – XÂY.
Beautiful Sunset View Every Night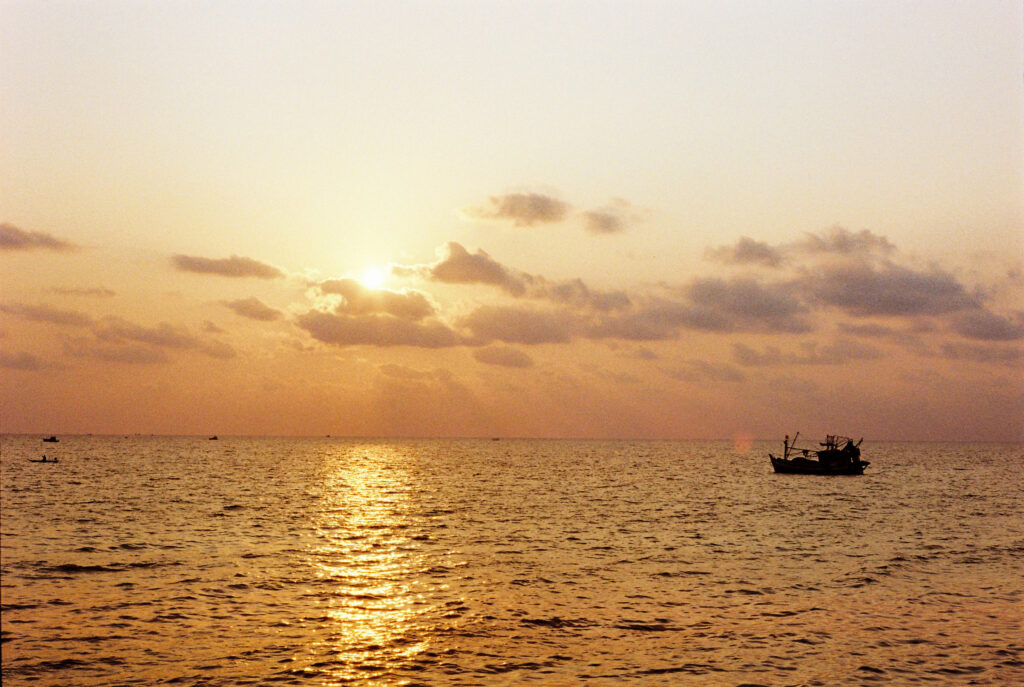 If you are a big fan of watching the sunset over the sea, an evening is definitely a moment you want to spend in the house. You can take this time to eat, have a drink, or simply lay down and enjoy the moment and the view. It is also the time when locals will go swimming since the sun is so strong in tropical regions. So it's a great time to enjoy the cheerful atmosphere.
Rocked by the sound of the waves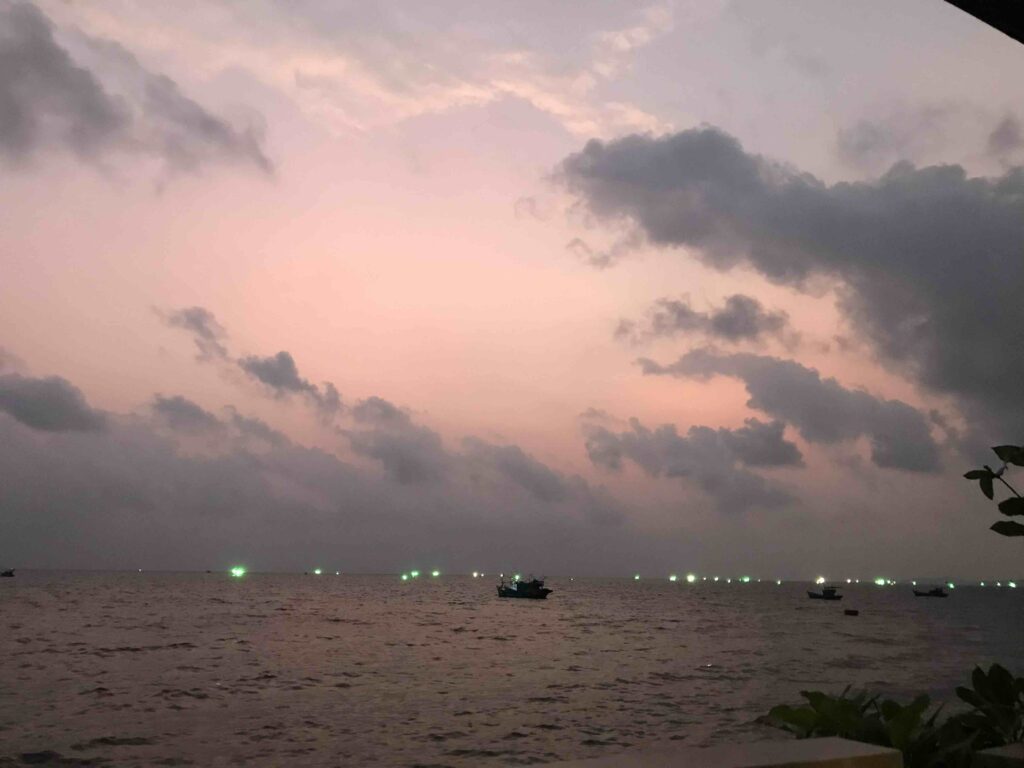 There's something very relaxing about the sound of waves crashing on the shore. I think it has healing properties. If you are not too scared of the tropical weather or of mosquitoes, try to turn the air conditioning off and leave the door open. I promise you, you'll sleep like never before.
TS BEACH HOUSE REVIEW
Rating : 8.5 out of 10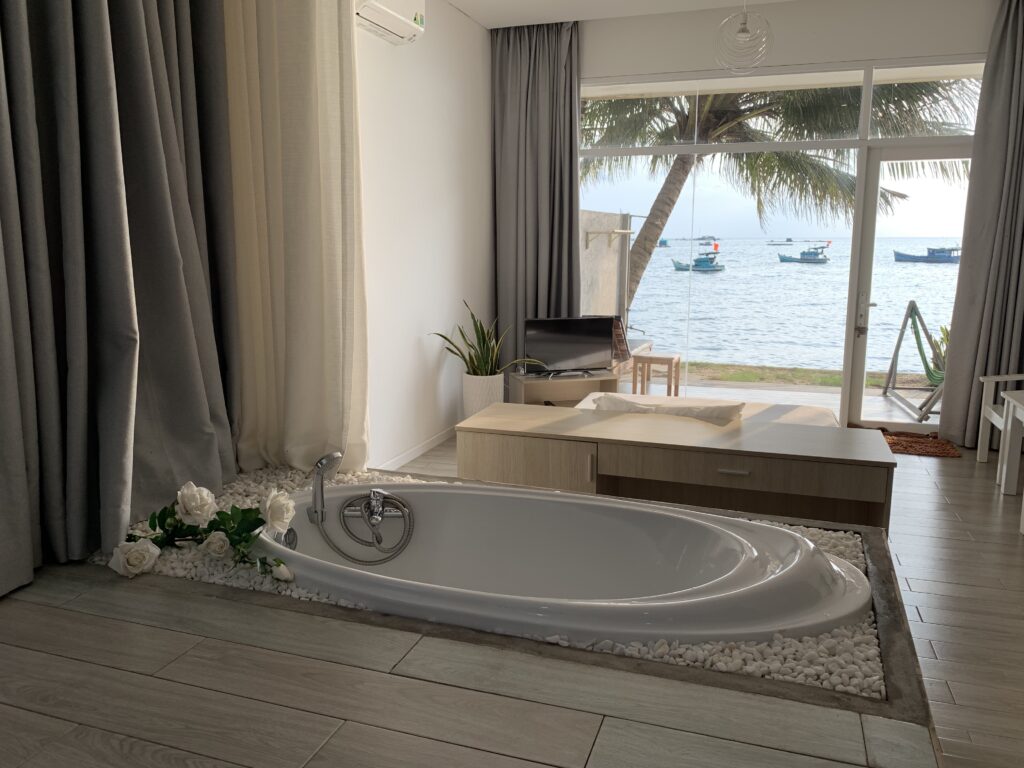 Overall, for us, it was a great experience to stay at TS Beach House. It was very convenient for our first day, since we wanted a place where we could rest and cook for our young child. Having the convenience to cook and to enjoy the view was something quite special.
The beach was mostly clean when we arrived, and we liked the fact that our neighbors were not shy. Kids were walking and swimming around the house, which gave our stay an authentic, warm, and cheerful atmosphere.
Our hosts were very helpful, accompanying us to places where we could buy food and water and find some restaurants, taxis, etc.
The price for two nights was 1,764,000 vnd (72,85 euros), which is very reasonable for the location. The only downside is that the beach can have a bit of trash at times, but to be fair, it's not something in their control.
We rented this place for two nights, and I think it was the perfect amount of time for us to discover the surroundings of this place and then go back to new adventures since the island has tons of different areas to visit.
Information
TS Beach House
Address : Khu 7, Phú Quốc, Kien Giang
https://www.facebook.com/tsbeachhouse