Vietnam is renown for it's famous Ao Dai (Áo Dài) but the Modern Vietnamese Dresses can be as amazing as the traditional ones. I've always been sensitive to art, design and colors, so no wonder I sparked an interest with Vietnamese woman's fashion. Here are some of the brands that particularily caught my attention.
1. Linh Bui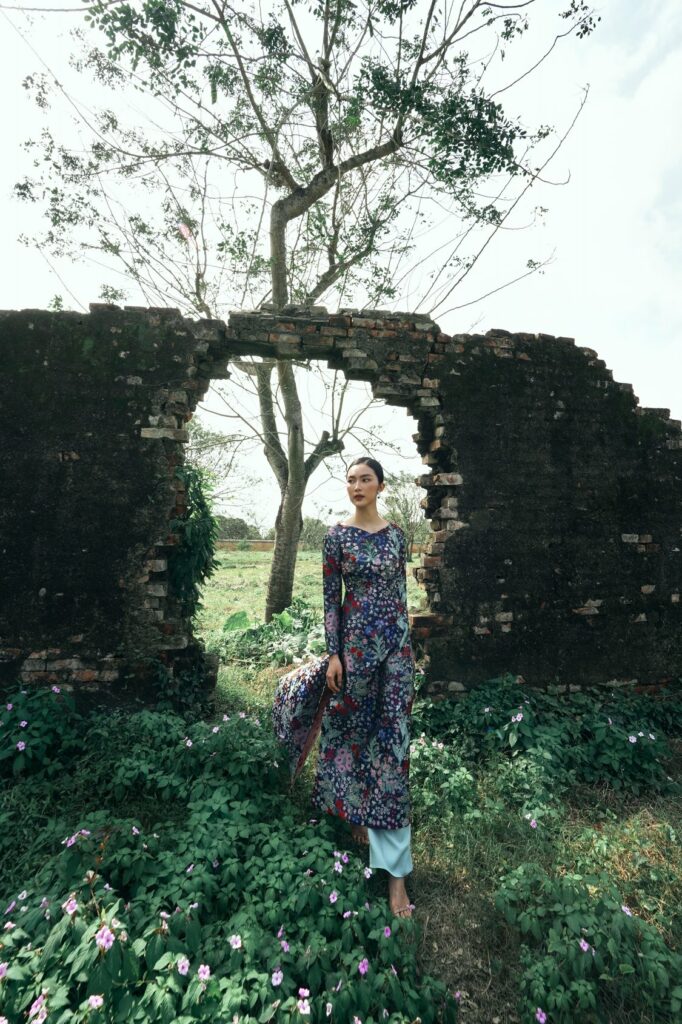 Linh Bui is a premium Haute Couture brand based in Hanoi. It is one of my favorite brand. I find their dress to have very clean lines with sophisticated patterns and colors. You can see from the pictures that the fabrics and the manufacture is top notch. I also admire the work of the Artistic Director, always matching their clothes with a specific environment, a beautiful harmony.
More information : https://www.facebook.com/linhbuidesign/
2. D.CHIC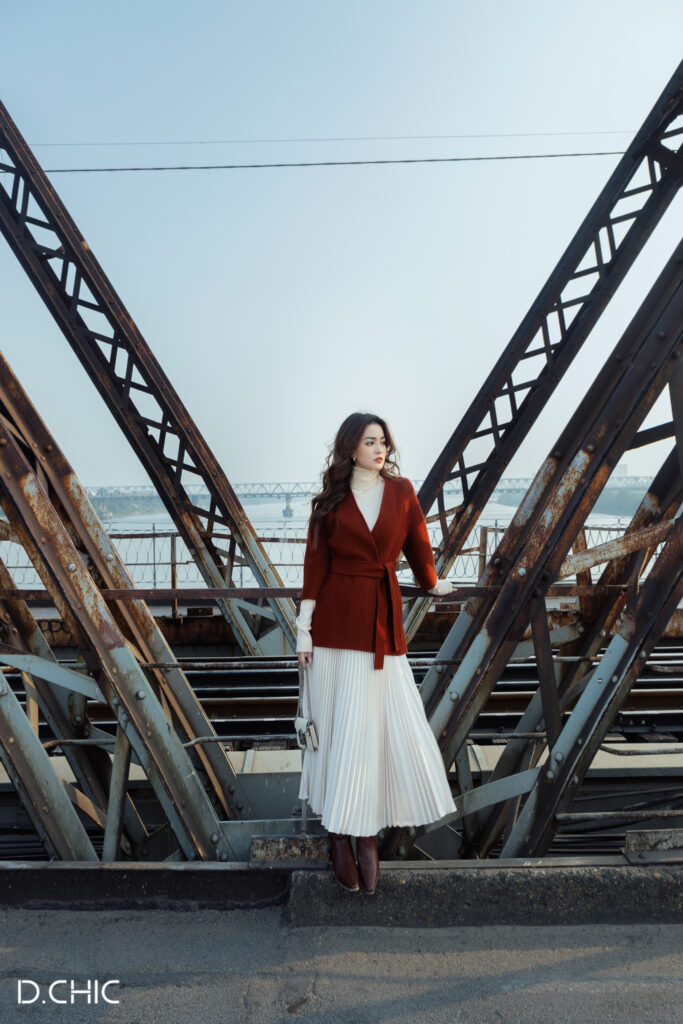 D.CHIC is a famous and well implanted brand in Vietnam. You can easily find one of their stores in a mall for example. They offer out of the rack dresses and clothes that looks simple and but very tasteful. As buying clothes online can be tricky when it comes to size and fit, you can finally find a store to try you clothes.
More information : https://dchic.vn
3. CICI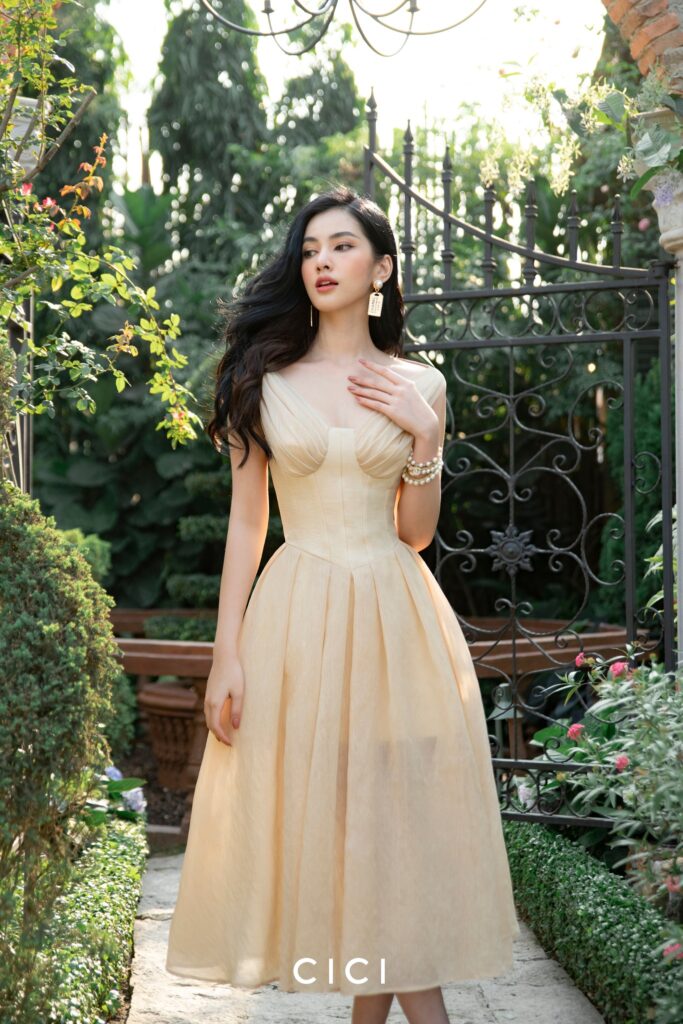 CICI is a brand based in Ho Chi Minh City. Their dresses are very elegant, often unicolor with a touch of fantasy. This perfect combination is the style you need to have for Gala or a very important event. Definitely not for the casual day at work.
More information : https://www.facebook.com/cicibycici/
4. LARMES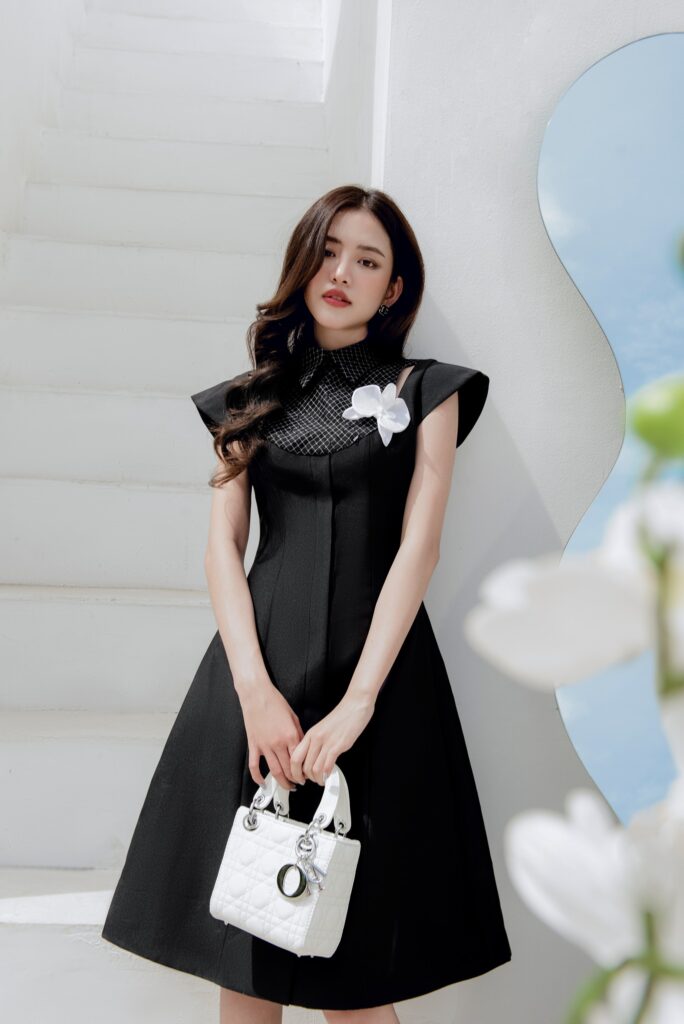 LARMES meaning Tears in French is a brand based in Ho Chi Minh City. This store proposes elegant women's clothes with a classic and beautiful design. The kind of dress that would stand well the test of time in my opinion even if the rumor says women tends to never wear the same dress twice.
More information : https://www.facebook.com/larmes.official
5. CEVONNI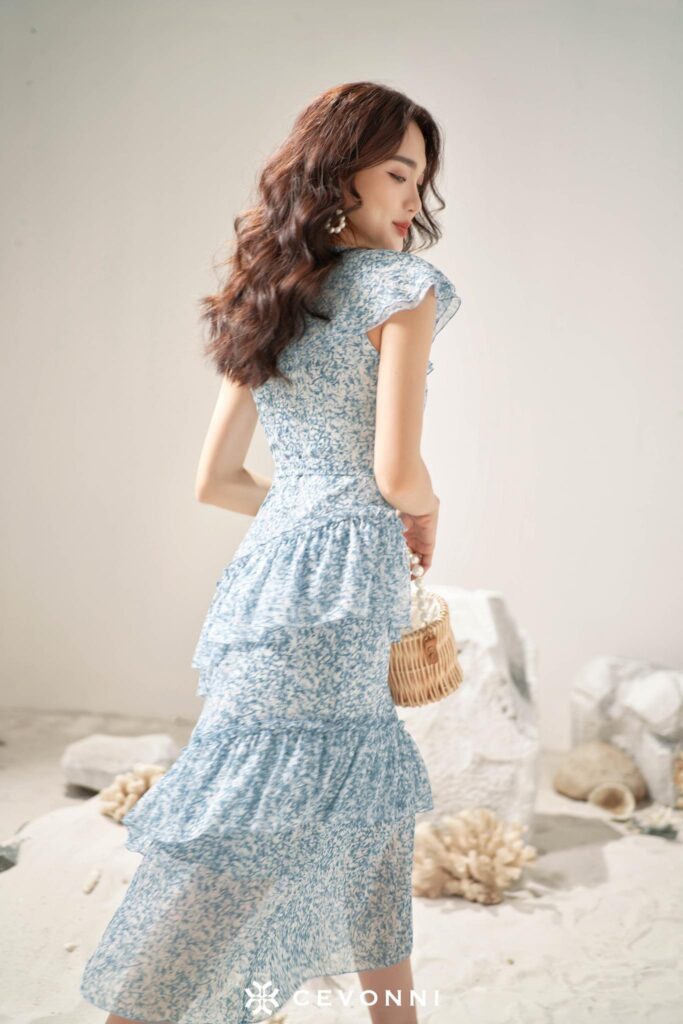 CEVONNI is a well known brand in Vietnam, famous for making high quality clothe that lasts. The store is based in Hanoi and proposes some beautiful dress with sober and elegant design. Women looking to achieve timeless beauty will appreciate this store.
More information : https://cevonni.com
6. ELPIS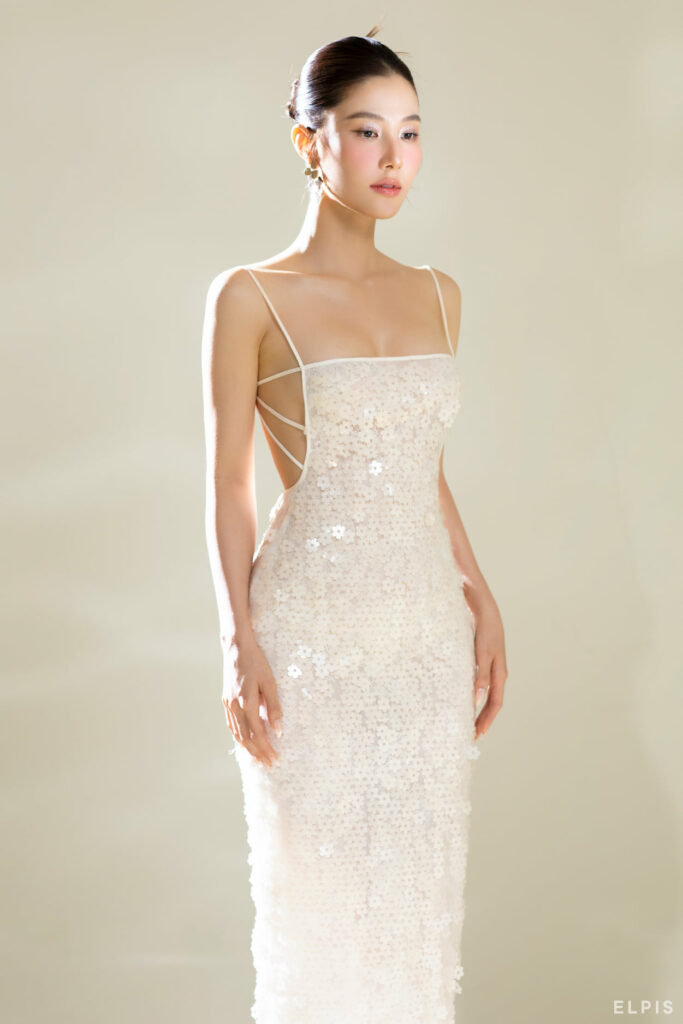 Elpis Clothing is obviously a brand from Ho Chi Minh City as the store proposes sexy and yet sharp looking dresses. Confident women with a touch of extraversion and willing to get an edge will love this style that is not only growing exclusively in the South.
More information : https://elpisclothing.vn
7. Giulia Fashion House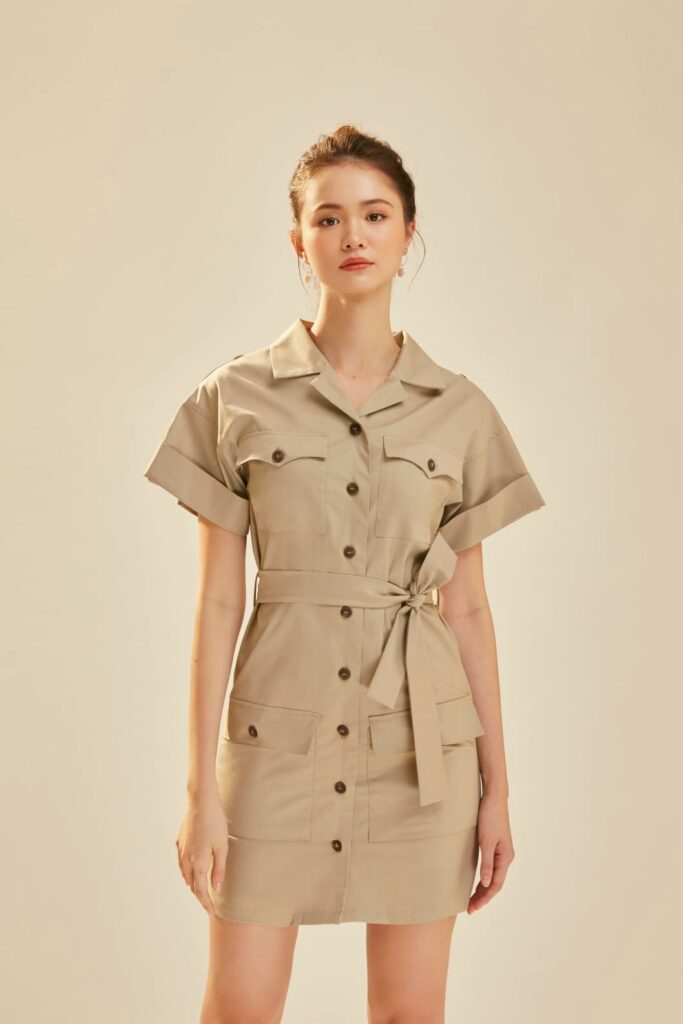 Giulia Fashion House is a brand that is proposing casual but refreshing stylish clothes, perfect for the hot summer of South East Asia. If you are planning to go out on vacation and want to dress comfortably without sacrificing on your style, look no further.
More information : https://www.facebook.com/giulia.fashionhouse/
8. LYLA TRAN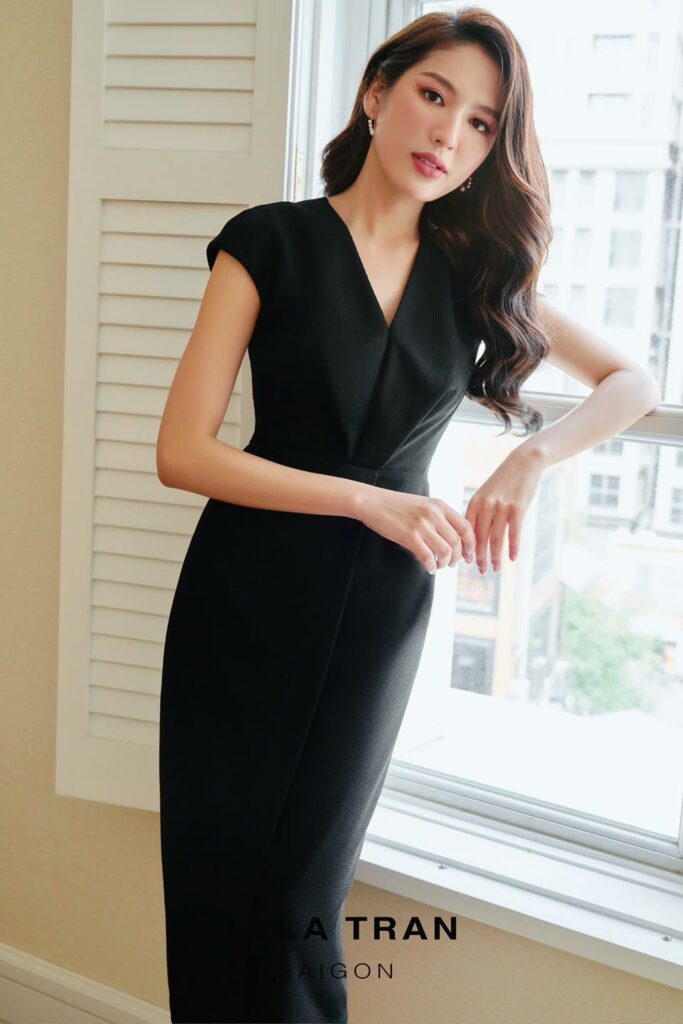 LYLA TRAN is a fairly new brand but their clothes are very pure and minimalistic. Perfect for the refined women, who don't like to scream for attention but love to subtly catch the trained and tastful eyes.
More information : https://www.lylatran.com
9. DELISIA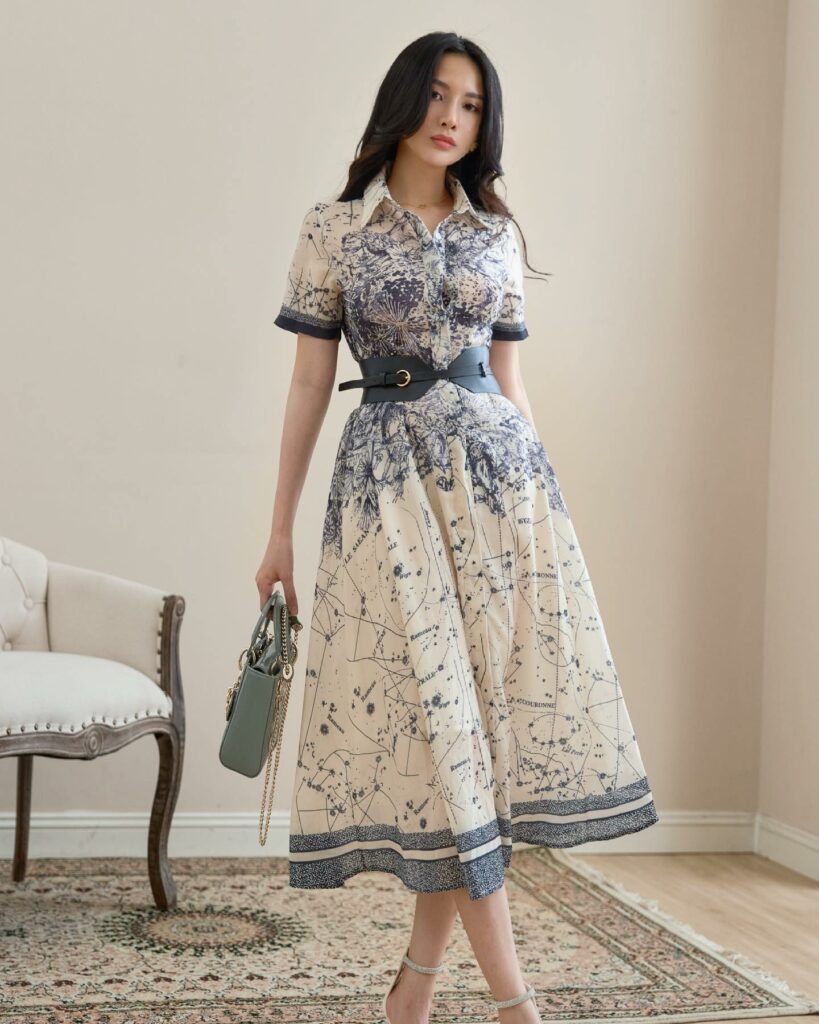 DELISIA OUTFIT is one of these brands I discovered through an excellent product. This beautiful dress representing the stars constellations is beautfully designed and crafted. Believe it or not, the fabric and colors looks even more amazing in real life. It's a shame that this model is not available anymore but I am sure their new designs are as well made as this one.
More information : https://www.facebook.com/delisiaclothing/
10. WHITE PLAN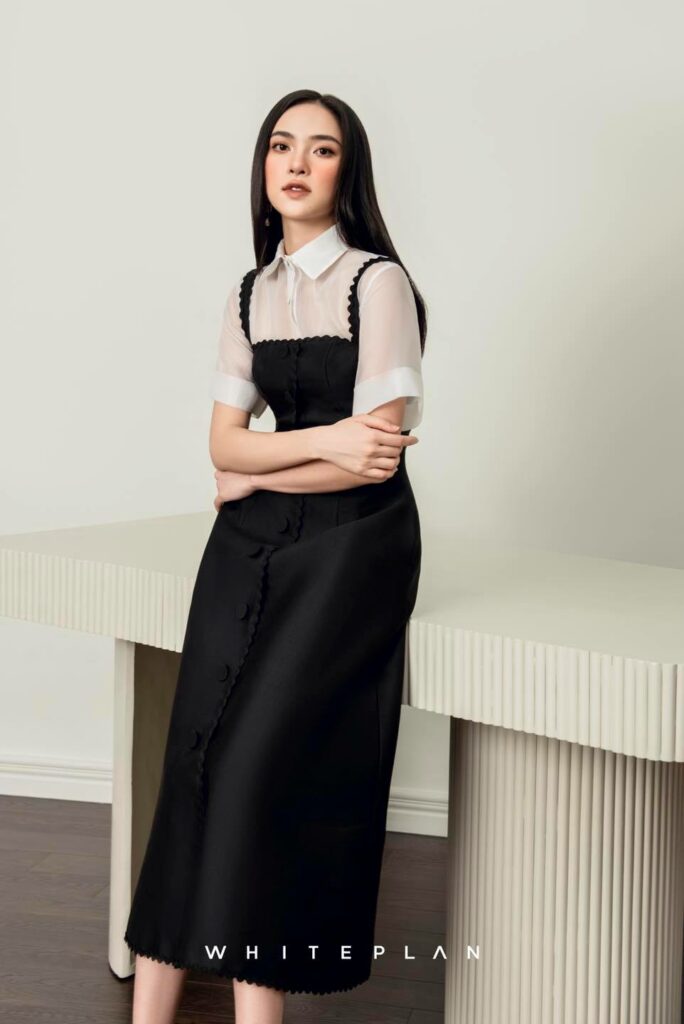 WHITE PLAN is an Ho Chi Minh City based brand. If you are digging for slick designed clothes, this store is for you, as it proposes some of the cleanest black & white and unicolor designs I've seen in while. It is really hard to go wrong with this collection as long as you want to look as sharp as possible.
More information : https://www.whiteplan.vn