My friend Uncle Jo introduced me to golf about six months ago in Hanoi, and after trying it for the first time, I really enjoyed the feeling of hitting a ball with a club.
My friend and I knew at this moment that this wouldn't be the last time we played together. We would probably meet again this time in France.
Being serious about learning this new sport, I decided to get myself a beginner's kit to properly learn the motion of a swing. The Inesis 100 were at the top of my list.
Introduction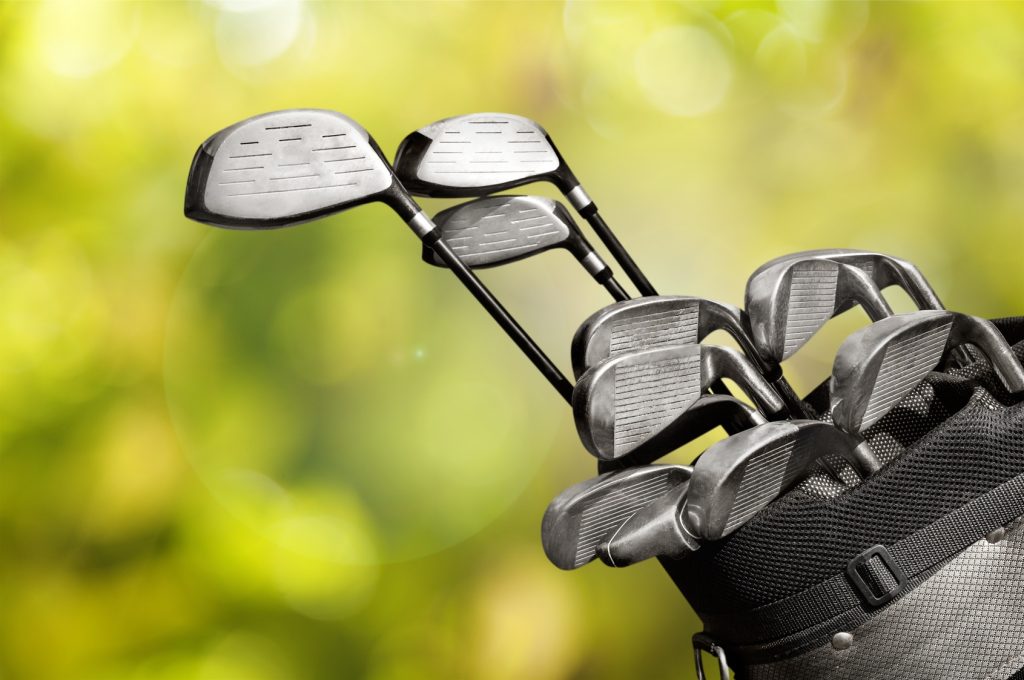 For a beginner like myself, it's not a good idea to invest in expensive professional golf clubs with brands such as Taylor Made, Ping, Callaway, or Titleist.
My idea was to focus on one of these three beginner sets: Strata, Wilson Ultra XS, or Inesis 100. Those kits are below 500 euros and are perfect for beginners looking to see if they actually love golf or not.
The Wilson and Strata kits come with a golf bag, whereas the Inesis is sold in a box, and you need to get a bag on the side.
My wife bought this as a Christmas gift. It cost around 140 euros for the kit, and the bag was 60 euros at the time.
I think at the time of this review, the price went up; it's now 70 euros for the bag and 170 euros for the club kit.
I took the size 2 as I took a measurement of the distance between my hand and the ground and found out it was the right size for me.
The brand Inesis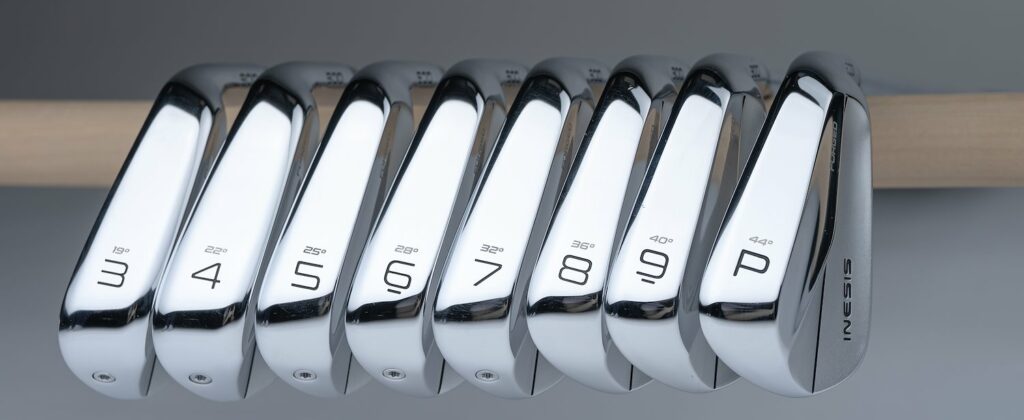 Inesis is to golf what Rockrider is to cycling. A brand made by the giant Decathlon, which is known to engineer pretty decent products.
I don't think they produce the best bicycles or golf clubs, but I know they are decent and affordable.
Inesis produces not only beginner's golf clubs but also more advanced ones. The 100 series is for beginners, the 500 series is probably for intermediate players, and the 900 series is for more advanced players.
To be honest, I feel like, golf being a sport where most people have a bit of money, golfers tend to go with the specialized brands mentioned earlier.
On the Bussy-Guermantes golf, I've seen a lot of Titleist gear. I haven't seen many Inesis club owners.
The Inesis 100

The Inesis 100 is a kit club composed of seven clubs, the minimum required to play a game of golf. It comes in two sizes, 1 and 2. If the distance between the ground and your hand is above 78,5 cm, then you'll need the bigger size 2.
To measure this, you basically put a club in both of your hands and measure the distance between the club and the ground.
The kit comes in two configurations for right-handed and left-handed players.
Inesis 100 kit with 7 golf clubs:
A driver
A hybrid of 4/5
An iron 6/7
An iron 8/9
A pitching wedge (PW)
A sand wedge (SW)
A putter
Why would you need more than one club?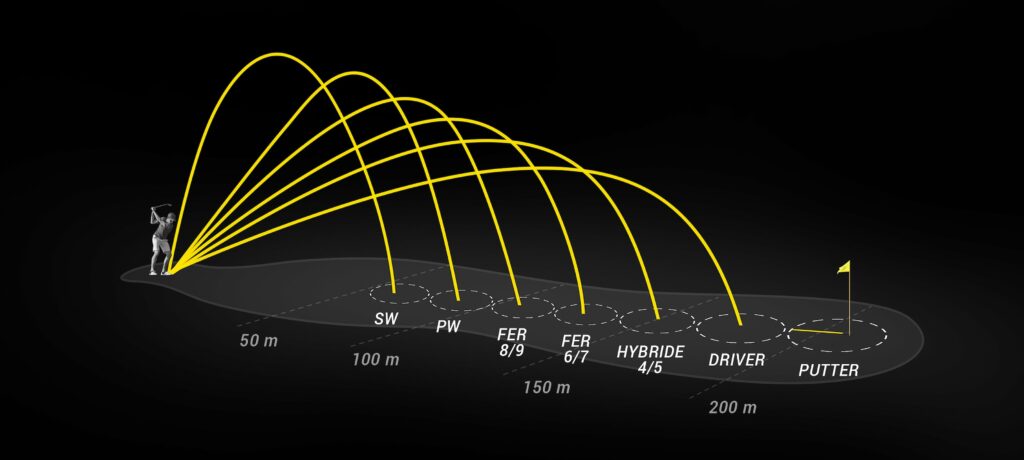 Well, it's simple; each golf club is designed to respond to a specific situation. To put it as simply as possible, you need to cover different distances with a similar swing.
Each of these golf clubs has a different angle called a degree (°) or loft. Each of these angles will result in different distances with a full swing. That's why golfers use a different club according to the distance of the target.
The key is obviously to put the ball in the hole, but it's generally not doable in one swing; sometimes you have to aim at different targets and avoid obstacles such as bunkers, water, and rough grass.
To achieve this, you have to be very precise, both in left-right aiming and in distance. Some situations will even force you to slice the ball to give it some effect or to put the ball very high to get it past a tree, for example.
Is 7 club enough ?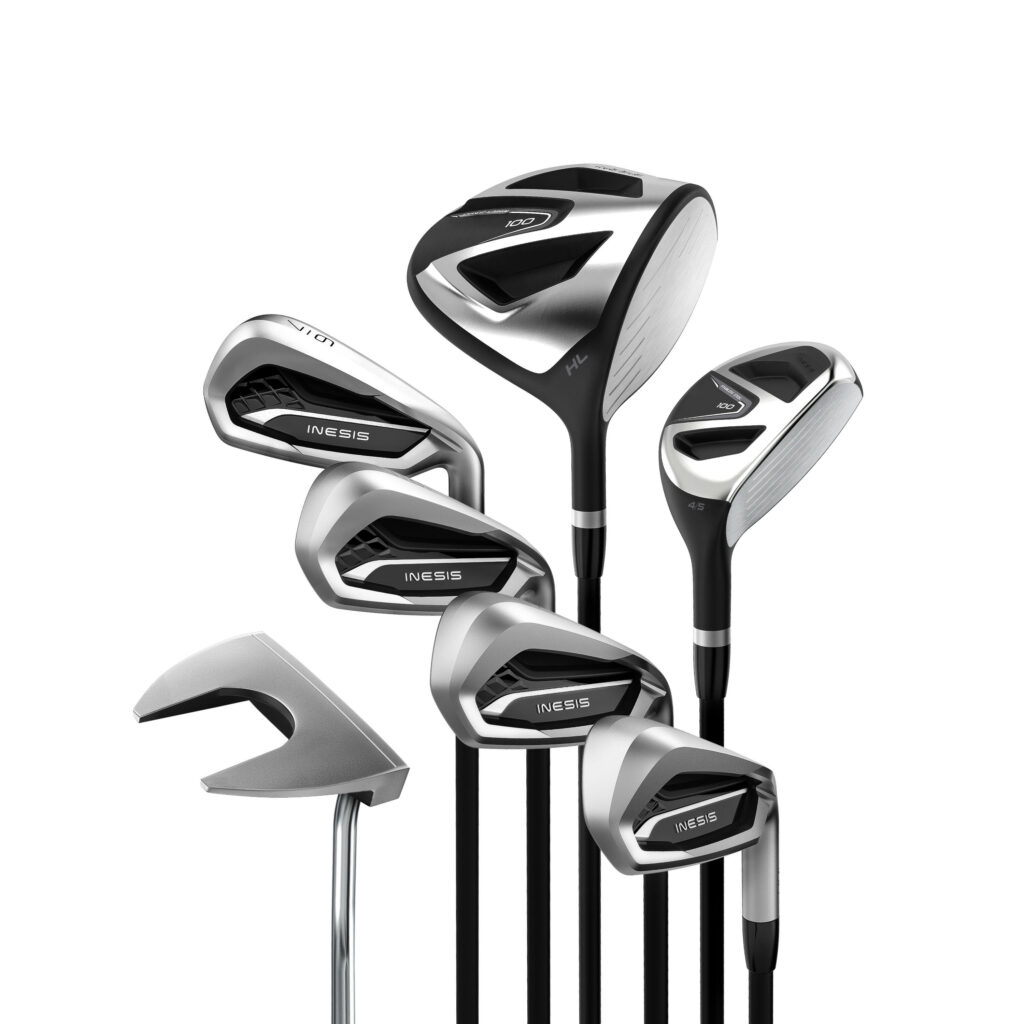 Well, it really depends on your level as a player. Since beginners barely know how to swing properly, 7 is more than enough. It simplifies the game for you because you no longer have to worry about choosing between two clubs.
A more advanced player probably needs between nine and fifteen clubs. For me, the most important clubs are the driver, the 3 wood, the irons, the sand wedge, the pitching wedge, and, of course, the putter.
This set simplifies the iron clubs, which basically combine two into one, since it's going to take some time before you get a golf license (GVB) or carte verte in France.
For example, after 4-5 sessions of practice, I'm just starting to get a feel for the irons, but with the hybrid, it's still impossible for me to control the trajectory. With the irons, I can't even really put the ball precisely in one area, like consistently hitting 100 meters.
So don't worry; seven clubs are more than enough to start and practice your swing. Actually, the first time I went to the driving range, I only had two clubs, a 7 and a 9.
The design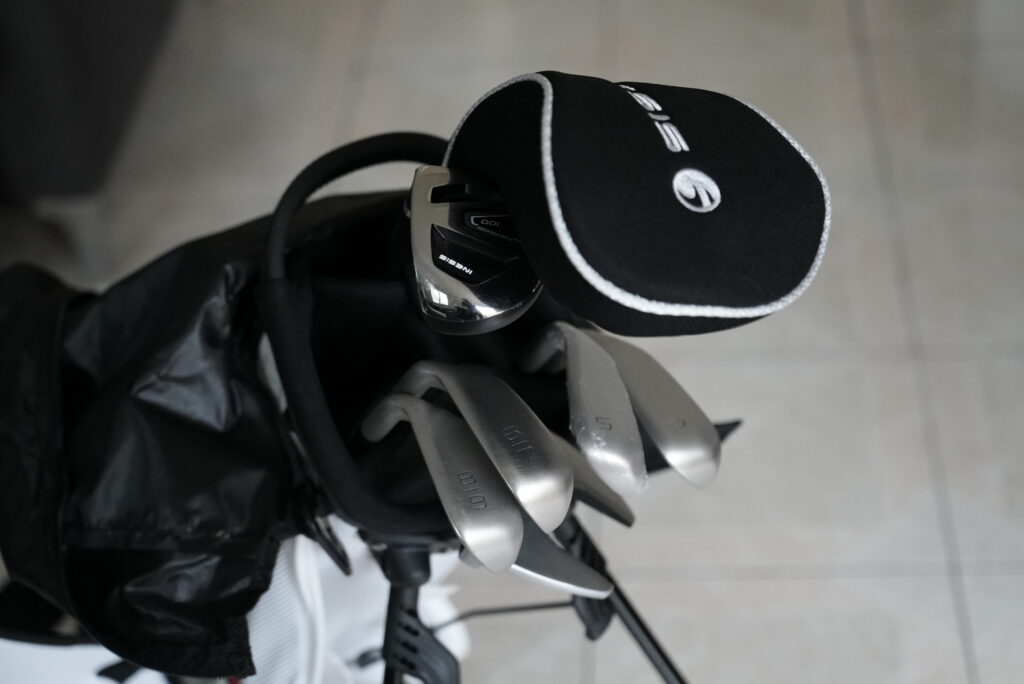 These clubs look good, but they don't have the same classic look as the Inesis 900. They look rather modern, with some cavities and paintings. They have a soft, dark gray color and a mat finish. The soles of the clubs are pretty thick, which means it's harder to really dig a hole into the ground and it's easier to rest the club in the right position.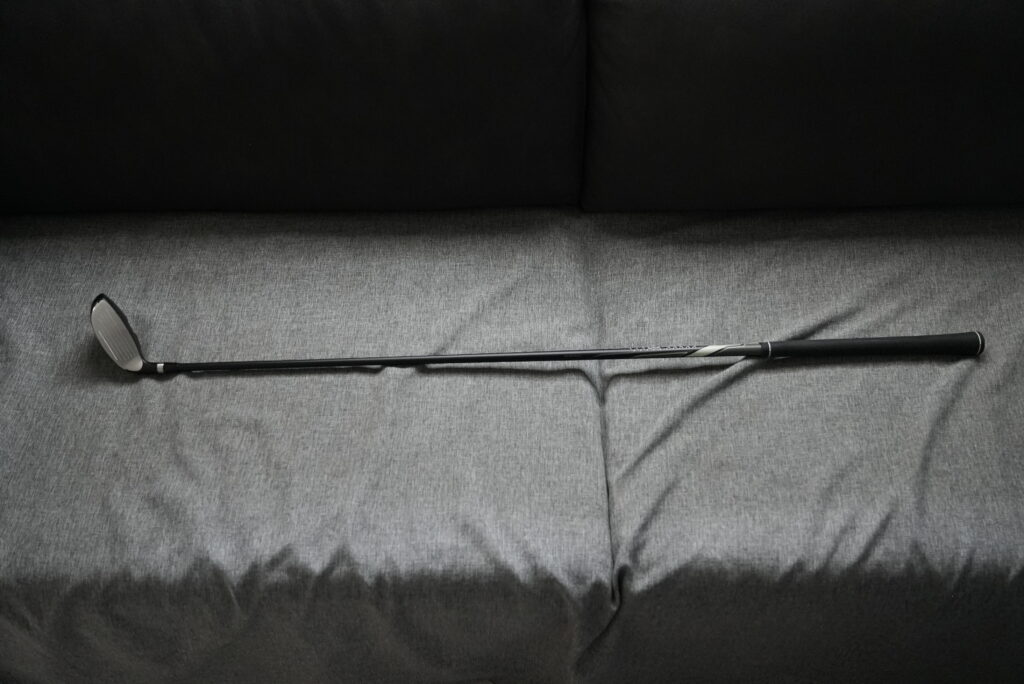 I feel like to attract beginners, these golf clubs were designed to look a bit modern with hints of technology. The grip made out of rubber is very good.
Overall, they look perfect for the audience, which is made up of beginners without experience who are not loaded with money nor precise idea about how a golf club should look like.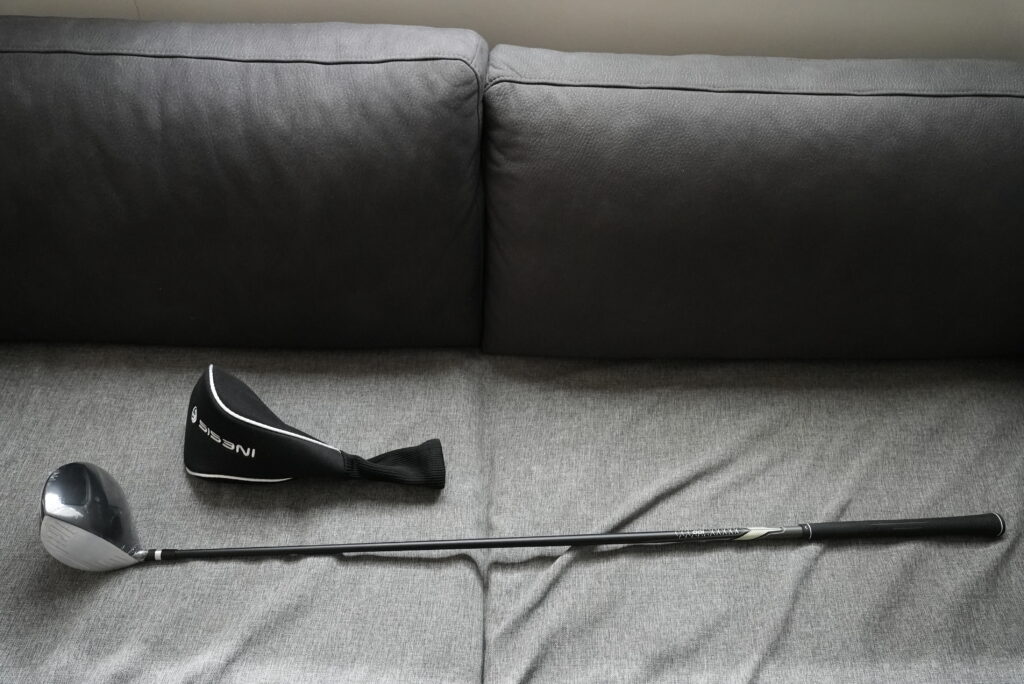 The driver's head is very large (oversized), and the shaft is very long compared to the other clubs, though shorter than average driver clubs. I think this driver is meant to help beginners hit the ball with more consistency.
The angle and loft are closer to those of a 3-wood than a real driver, which makes lifting the ball easier as well. This is a smart choice for a beginner. The idea is to help him as much as possible to be effective on the green.
The face is also very big, which makes it more tolerant of imprecise ball positions.
The putter is the shortest club; this one is not face balanced; it has a curved steel shaft with a slightly bigger grip.
All the clubs sit well on the floor, which makes it easy to place the club under the ball before hitting it. Something most beginners don't have a natural intuition for.
The build quality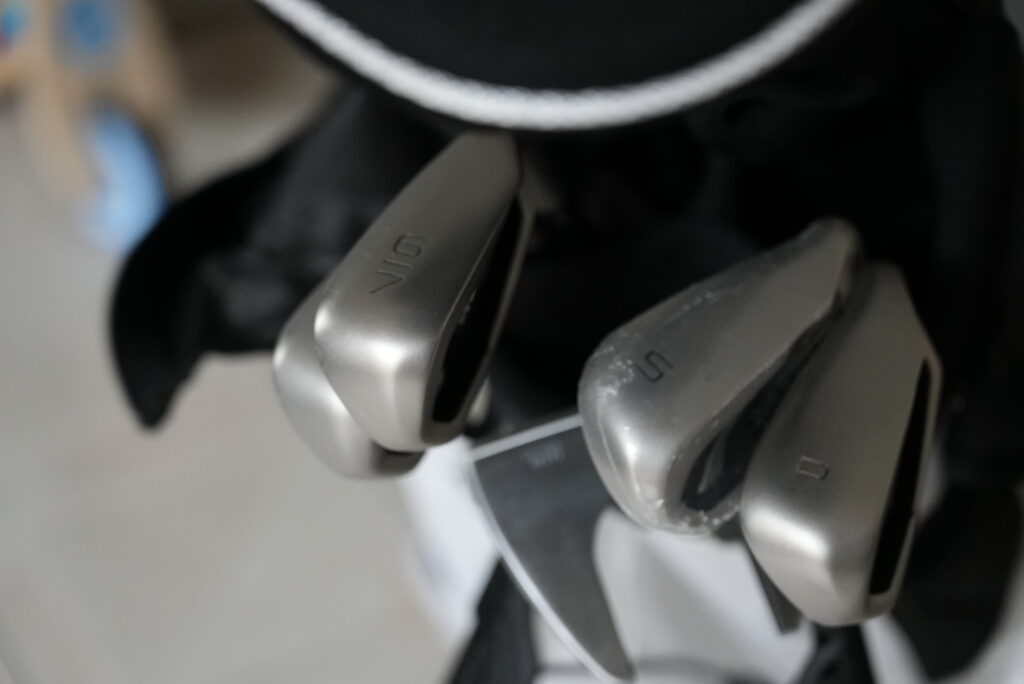 Well, my experience with golf clubs is very limited. I only tried two different sets. I can only speak from a beginner's perspective. The only way for me to qualify the build quality is to compare it with gear from other sports, like tennis rackets, etc.
For the price, I think they are well built. The shaft is supposedly made of graphite, which is very light and flexible. There's also the option of having steel shafts for players who are seeking more stability, feel, and power.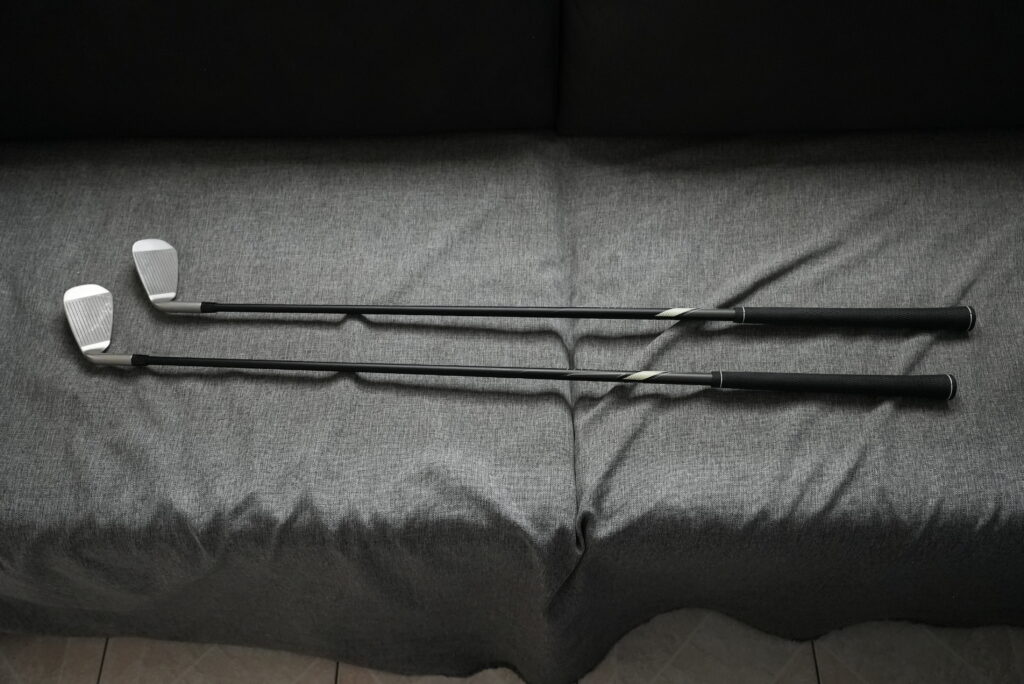 I'll be honest: I didn't choose this characteristic for my clubs; I took the kit with the graphite shaft, and I wouldn't be able to tell which one is the best. Given the choice, I would have chosen the steel shafts because I like to feel the weight and feedback of the ball when it hit to understand its position. I also love to hit with power and feel the impact.
The head is made out of a composite metal. These materials are by no means noble, but at the same time, this is an affordable kit for beginners.
Overall, the clubs are lightweight, easy to manipulate, and seem to be durable, and that's all we can ask for. After some sessions, some scratches are visible, but that's to be expected. After a good clean, they'll not look as new but they'll still look clean.
The feel
The first thing I would recommend you do is buy a glove for your left hand. It only costs 7 or 10 euros, but it will save you from many finger and hand injuries. Get yourself some practice T as well, I would recommend at least the long one.
These clubs feel a bit different than the ones I used in my first experience in Vietnam, since the first clubs I used had steel shafts.
I feel like these clubs are lighter and flex a bit more, and the feedback is less precise than in my memory.
Perhaps the weight distribution of the clubs is different as well, with most of the weight being in the head. I feel like the flex also is stronger. All of this makes the clubs less precise while doing a swing motion. It's like these Babolat Tennis Racket that are hard to control.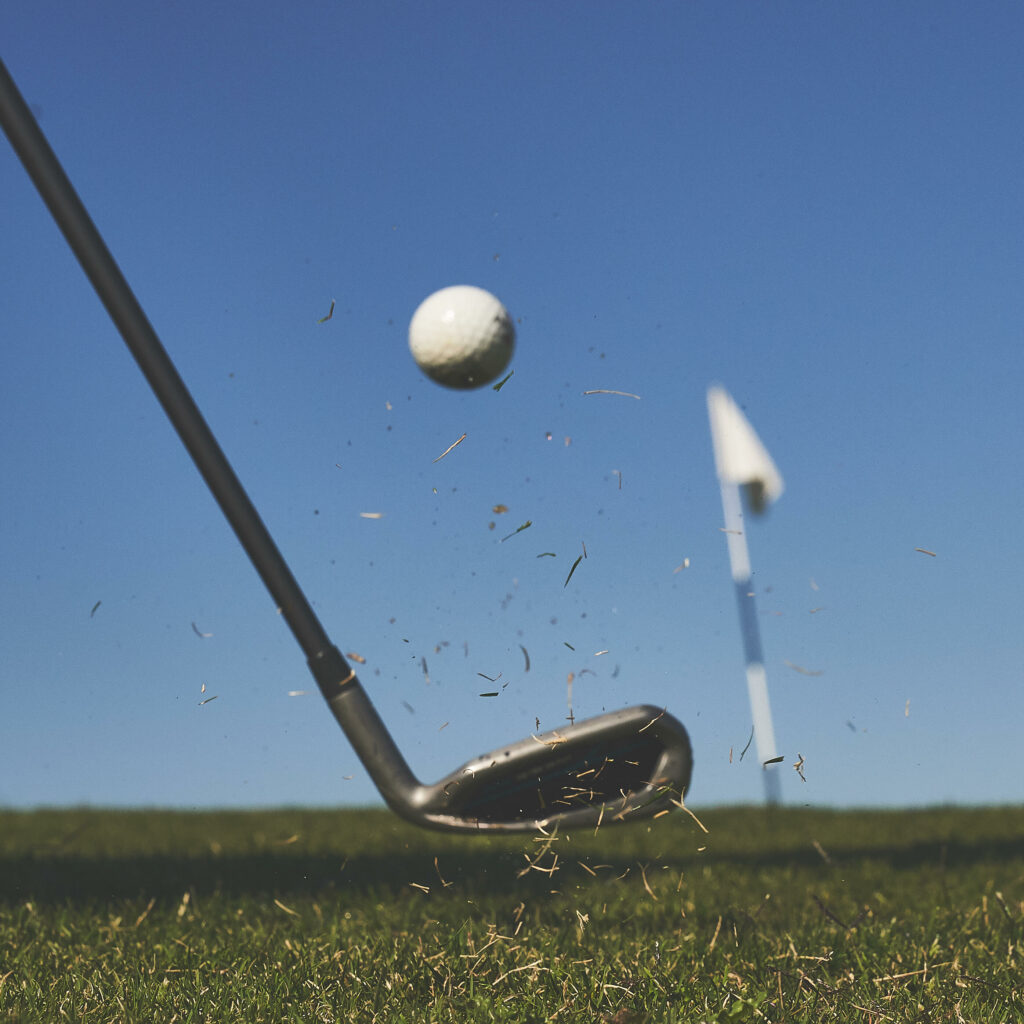 For me, of all the clubs, the irons feel the best, while the hybrid and driver feel a bit less intuitive. It's shallow inside and light, it flexes a lot and the contact feel a bit hollow.
Perhaps I should have gone for the steel shafts, but at the same time, as a beginner, I feel like the most important thing is to learn the rules and the proper motions.
One thing the graphite shafts can do is make the club lighter, so you can swing it faster. It's also easier on your body, as it seems to absorb the shock better.
Honestly, the pitching wedge, sand wedge, and putter are different experiences. It's more about the touch than hitting it square with a full motion. It's a whole other subject.
You still feel it when you hit the ball well, and it's very pleasant. It's just that when you miss by a little, you can't feel with precision where you hit the ball and what is it you did wrong.
Verdict
8.0 out of 10.
The Inesis 100 Kit is a very decent option for trying golf for the first time. I have never tried alternatives, but I feel like at this price point, this is the most affordable option.
Of course, you can always get a kit with 9 or 11 clubs, but I feel like if you really like the sport of golf, you'll end up investing in some better clubs sooner or later. So why don't you start with a minimalistic approach?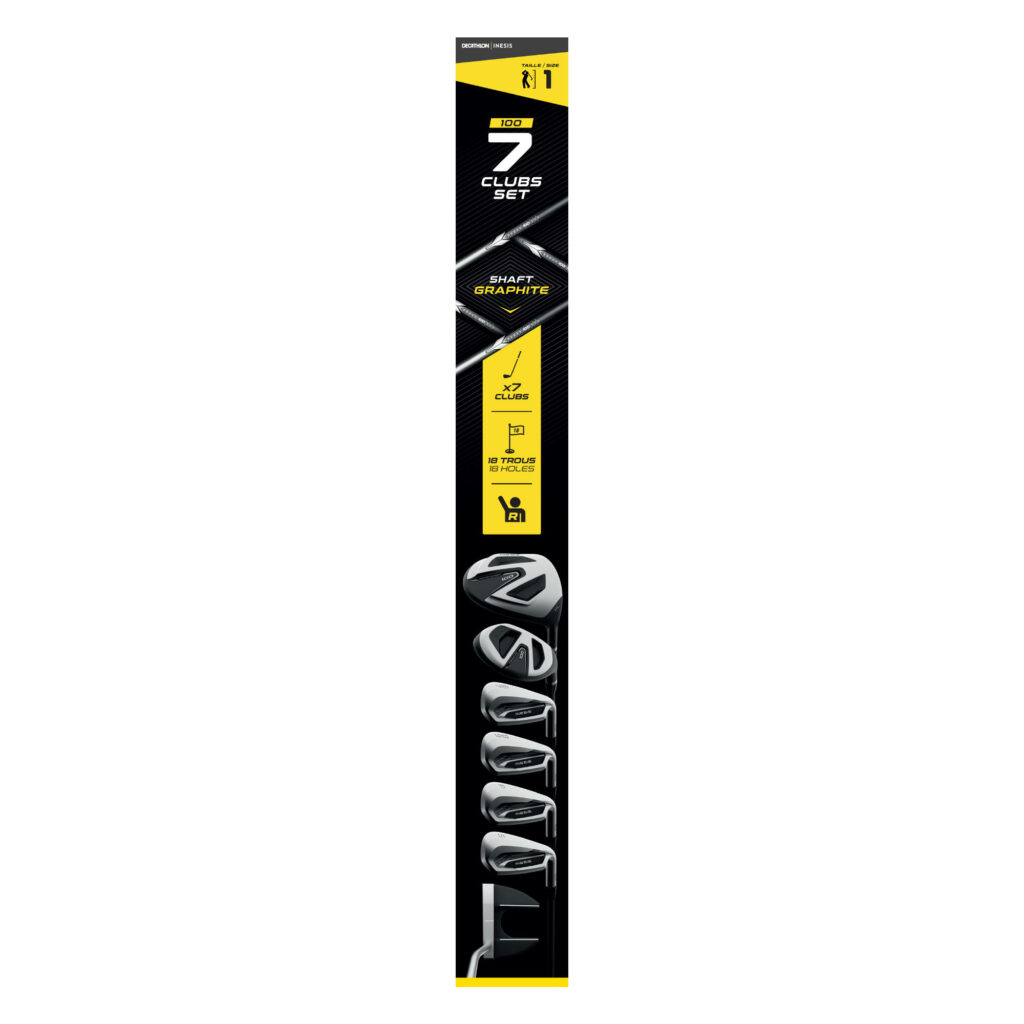 I think I still have a lot to learn before I can go on the green; these clubs are, for the moment, all I really need until I am able to place the ball in a decently sized area consistently and have a decent swing motion.
Having played a lot of WGT Golf on my iPhone and watching videos on YouTube on how to improve your swing, I think that this sport has quite a learning curve that is not related to the quality of your clubs.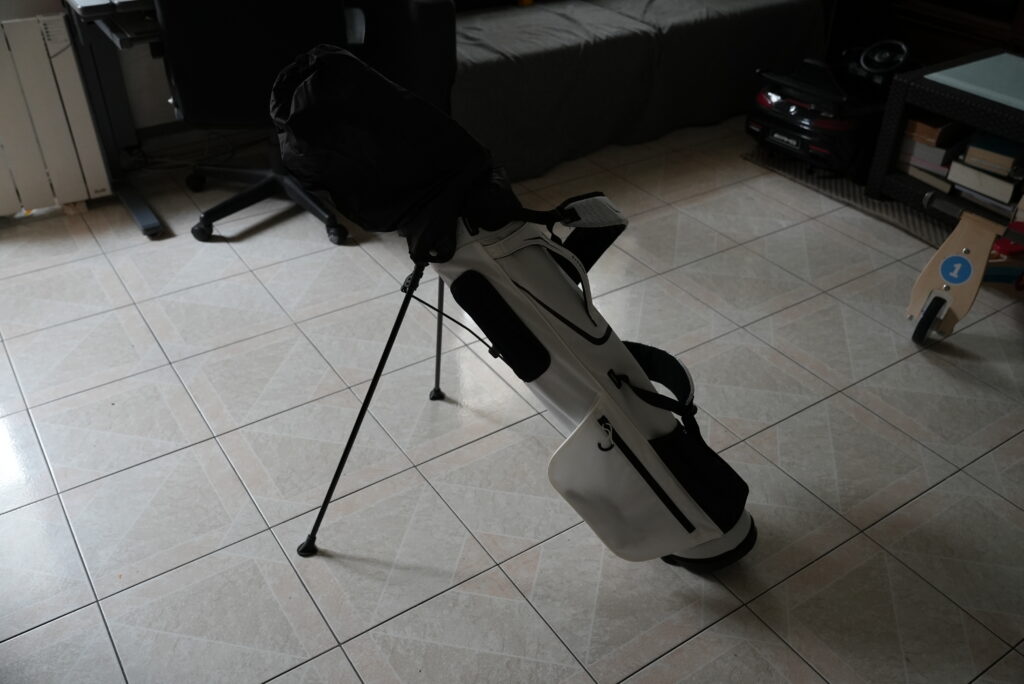 So whatever your first golf club kit is, I am sure that it is more than adequate for your needs. Perhaps this Inesis 100 kit, thanks to its forgiving design and simpler approach, will help you enjoy hitting the ball quicker than some more advanced clubs and focus on what matters when you are a beginner, which is to learn the basics and lift the ball in the air.
Informations
Inesis 100
Website : https://www.inesis.fr/le-kit-100-ideal-pour-debuter