The BBQ Brazilian Steakhouse restaurant is a Brazilian buffet at noon and a steakhouse and side dish buffet at night.
Who doesn't love a good barbecue, especially when it takes its inspiration from South America? We'll tell you if this place is one you should try as a Picanha lover.
The location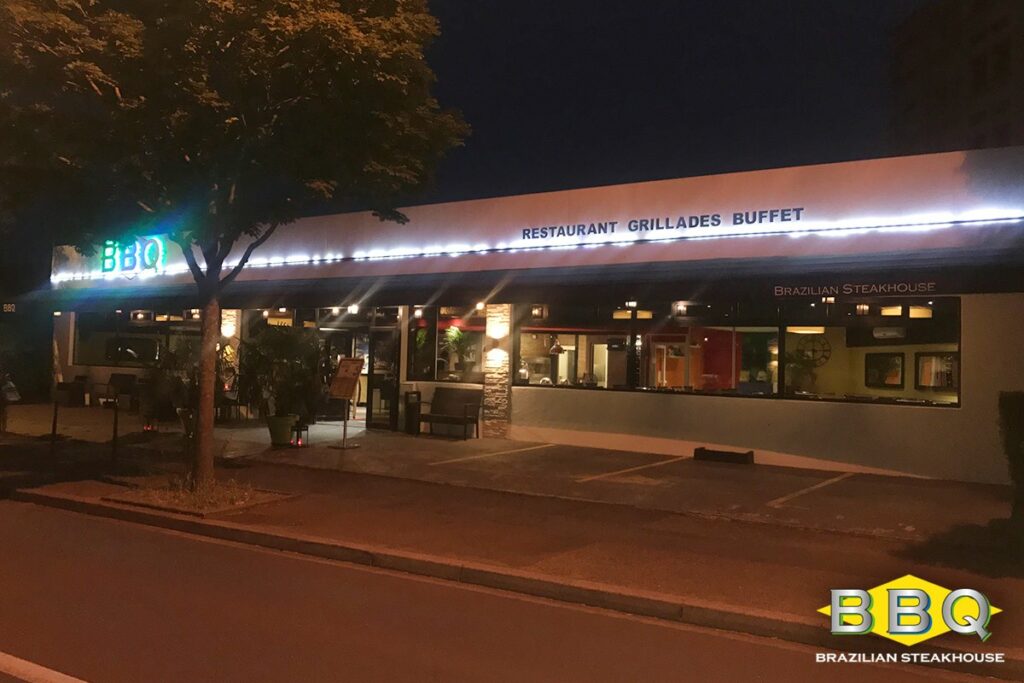 The restaurant is located in Bry-sur-Marne, not too far away from Ikea and Gulli Parc, which we reviewed this year from the mall "the Armoiries".
What I like about this location is that it is somehow isolated. This really reminds me of a restaurant you would find on the road in the US.
The only difference, perhaps, is that in France there's not that much space for parking spots. Fortunately, there are three private parking spots just in front of the restaurant and some more on the same streets.
I wouldn't advise you to try to park in the residential building behind it, as it is private, and I've been blocked by an unhappy resident once. At least he didn't scratch my car at the time.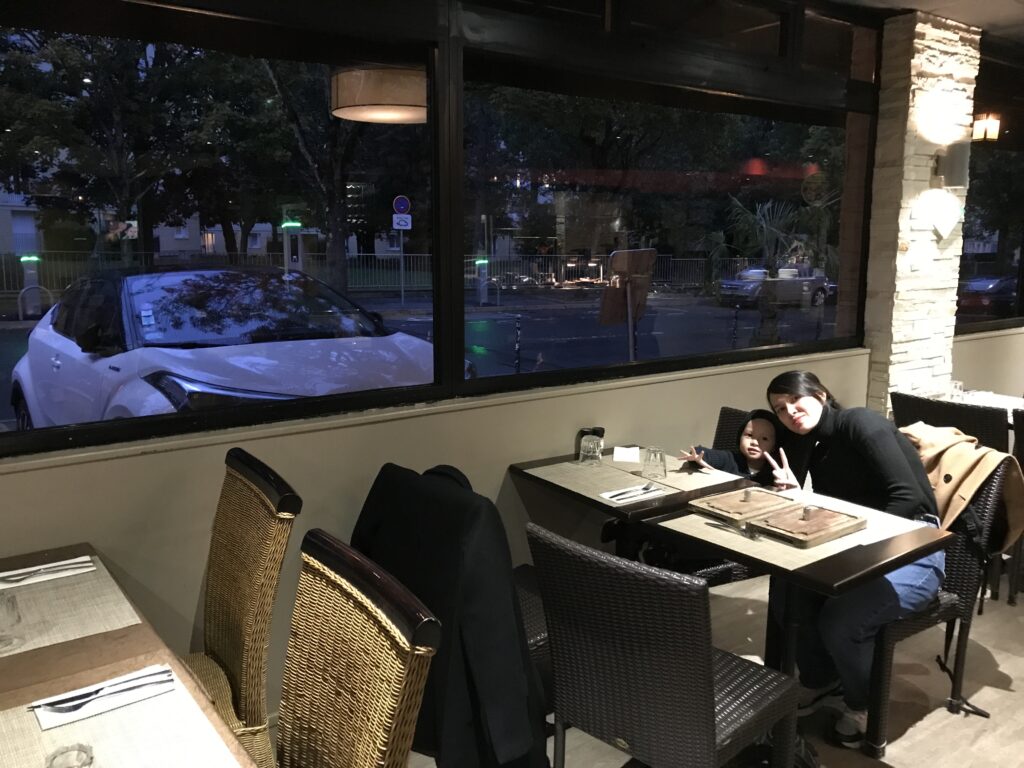 As a Toyota CHR driver, which is one of the most stolen cars in France, I am pretty happy to be able to have a good look at my car while I am eating, especially since one of the windows is still waiting to be replaced.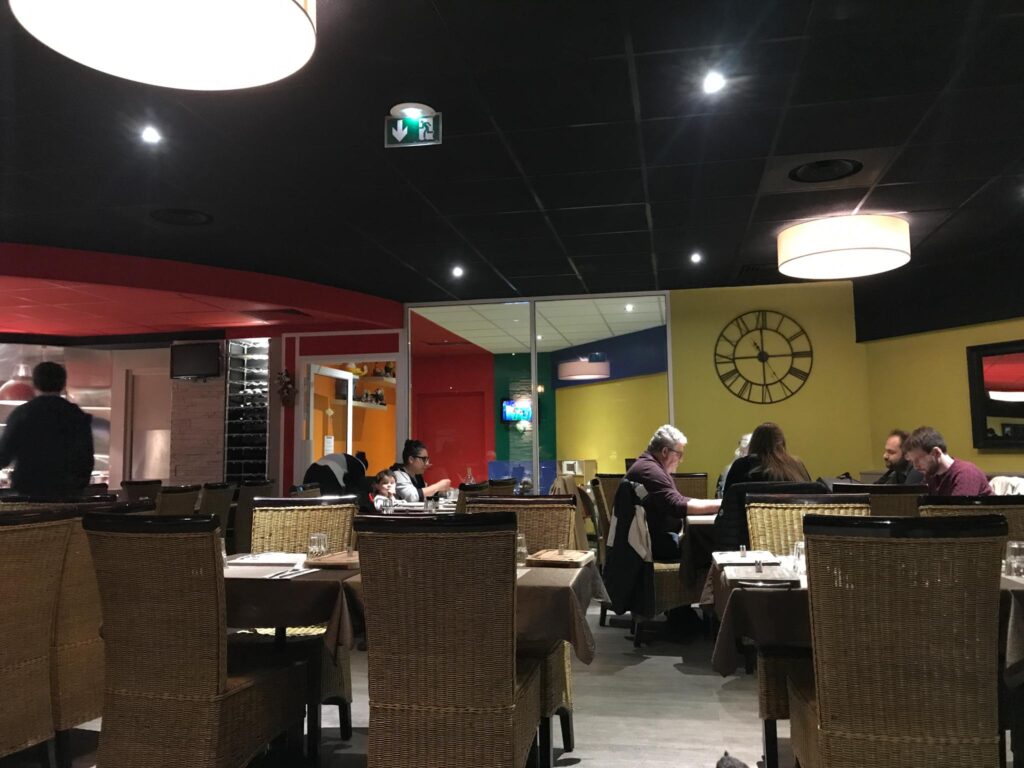 The location is quite spacious; it's obviously not a huge place like Starfood or the Wok Grill Buffet, but it doesn't really have to be because the main focus here is the Brazilian Steakhouse.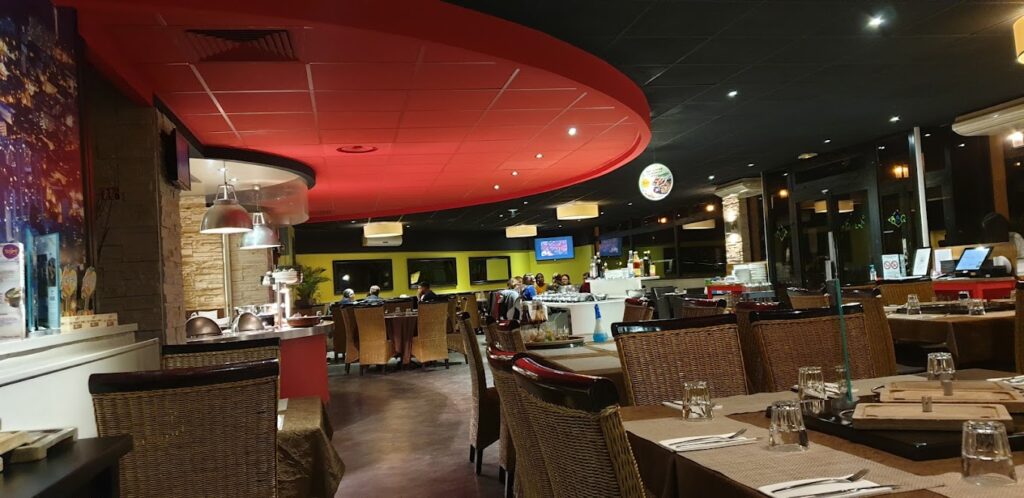 The restaurant actually looks quite nice, with a great atmosphere. There's even a small room for kids to play in, which is extremely convenient. Unfortunately, they didn't have as many toys as they used to this time around.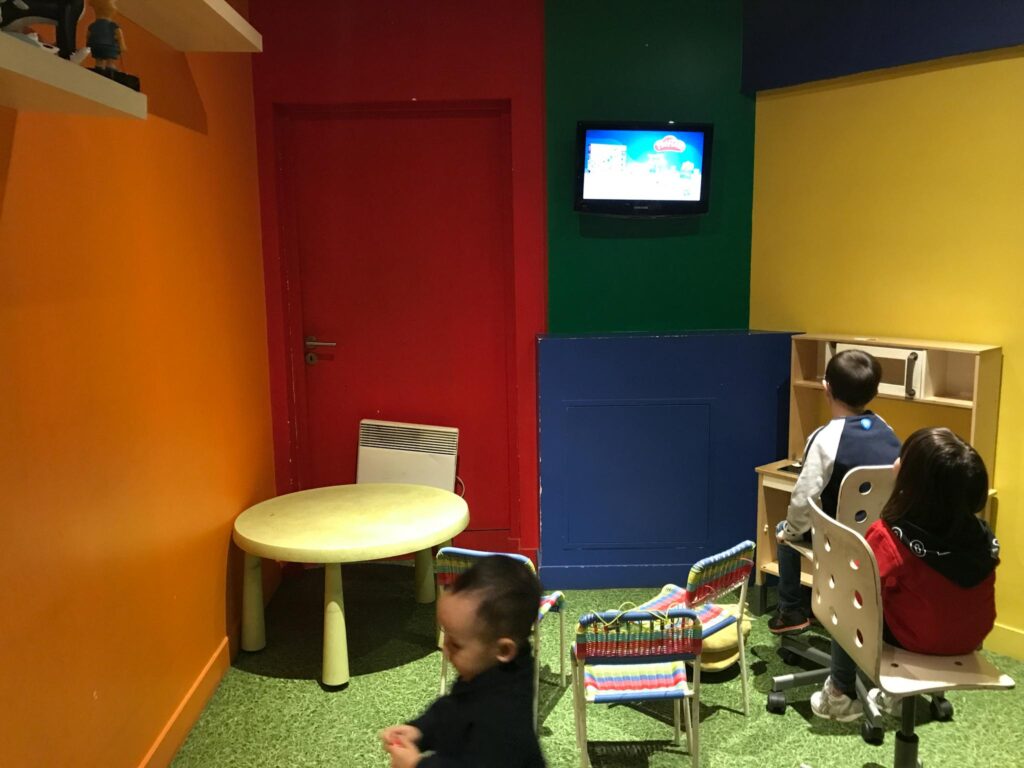 Usually the kids finish quickly so they can go play alone in this area, which leaves the two parents on a date of some sort. I think it's a brilliant idea, and every restaurant should have something similar.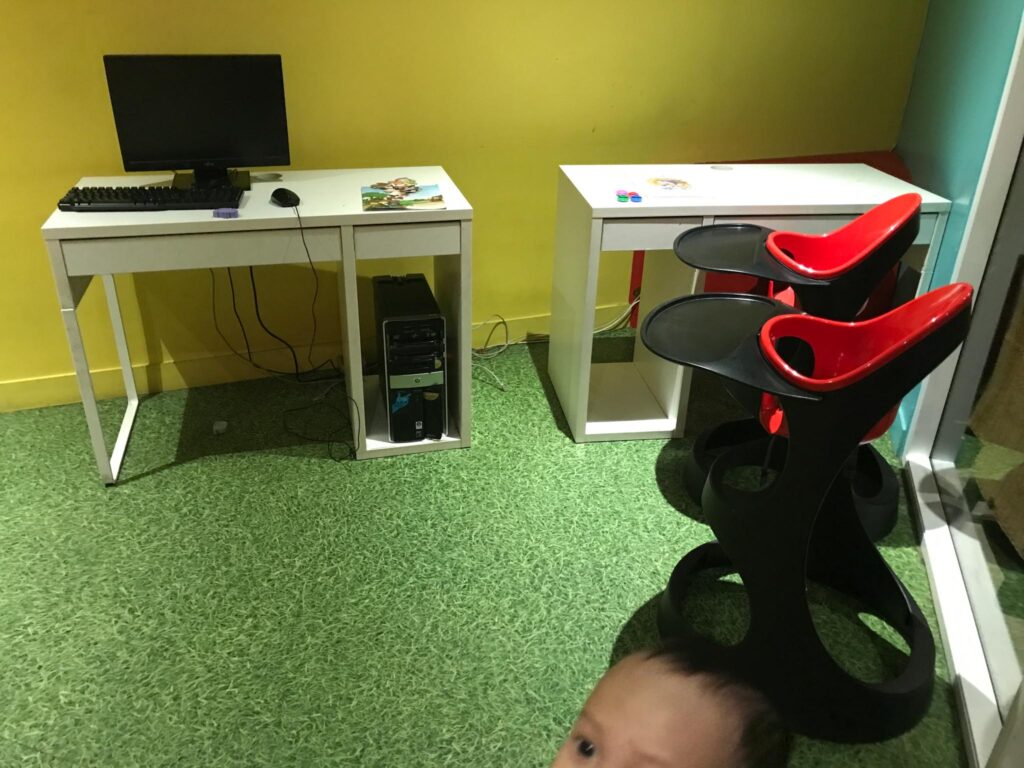 The menu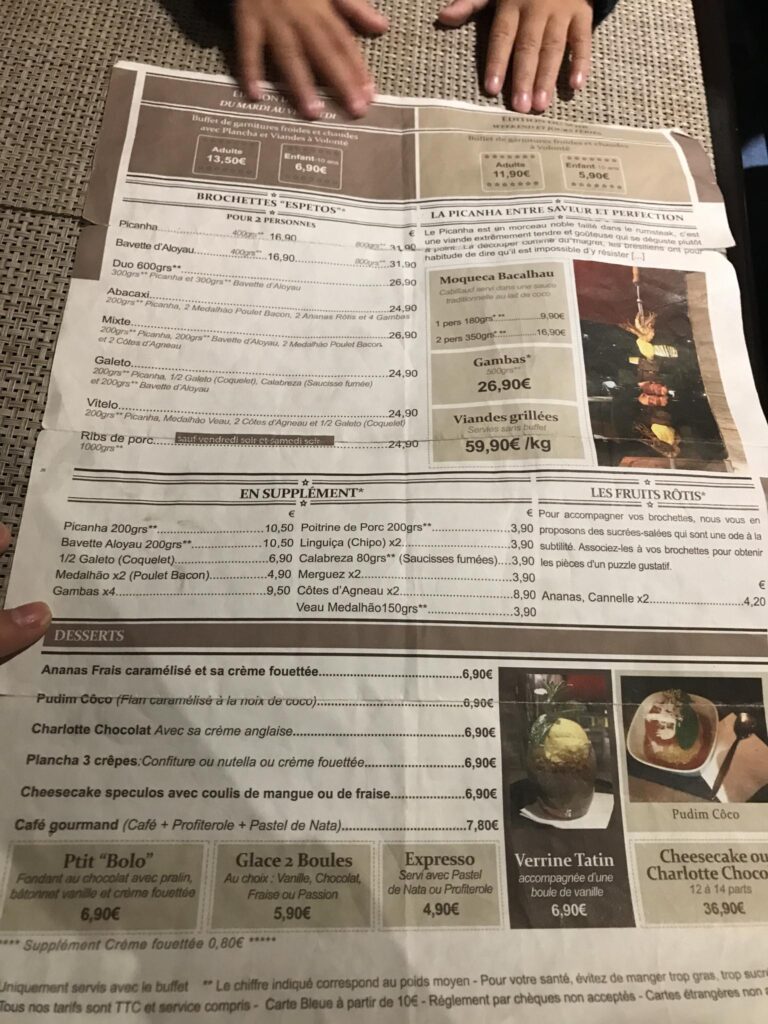 The menu is simple but a tad complex at the same time. Basically, there are two schedules. To make it simple, every day from Tuesday to Friday for lunch, you have a buffet that includes meat, and the formula is 13,50 euros for an adult and 6,80 euros for children under 10.
The rest of the days and at night for dinner, the buffet only includes the side dishes and starters, and the meat is à la carte.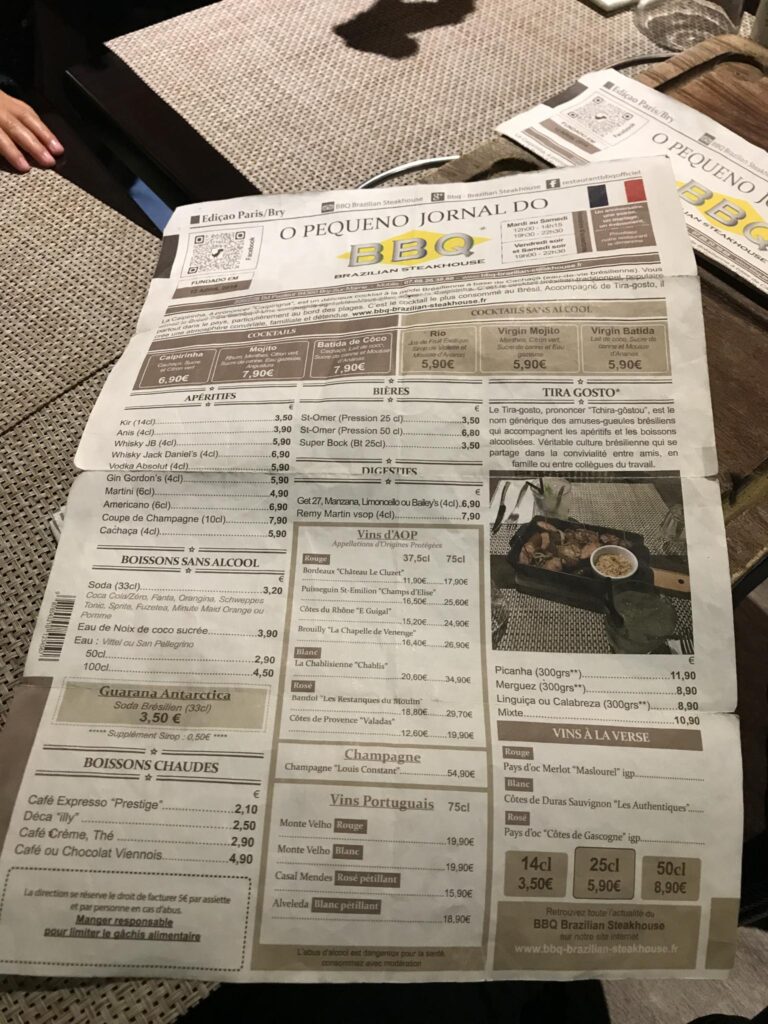 There are obviously some premium options that you won't find in the lunch buffet that include meat. For example, you won't have lamb, gambas, or angus beef.
In my opinion, the lunch buffet is still a great deal since you can eat some Picanha, and that's the main attraction here for us.
The menu obviously offers red wines, but also some famous cocktails such as mojitos or caipirinha.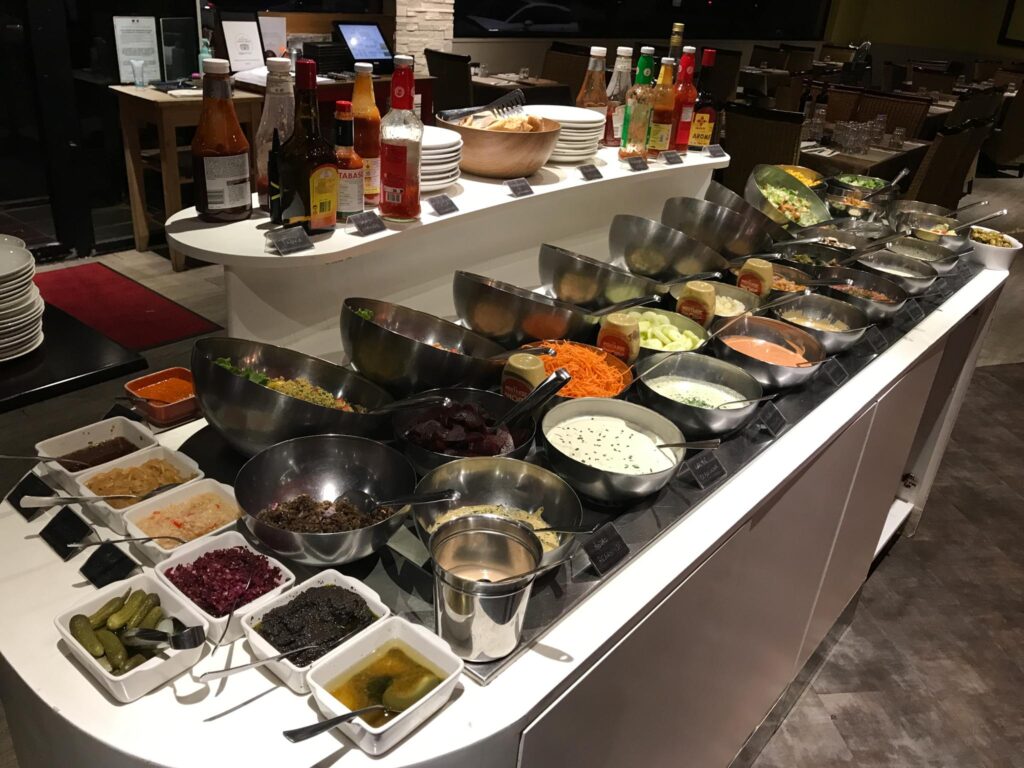 The salad bar is quite nice. Again, it's not the most varied offering, but at least it's very coherent with what you would accompany your barbecued meat with.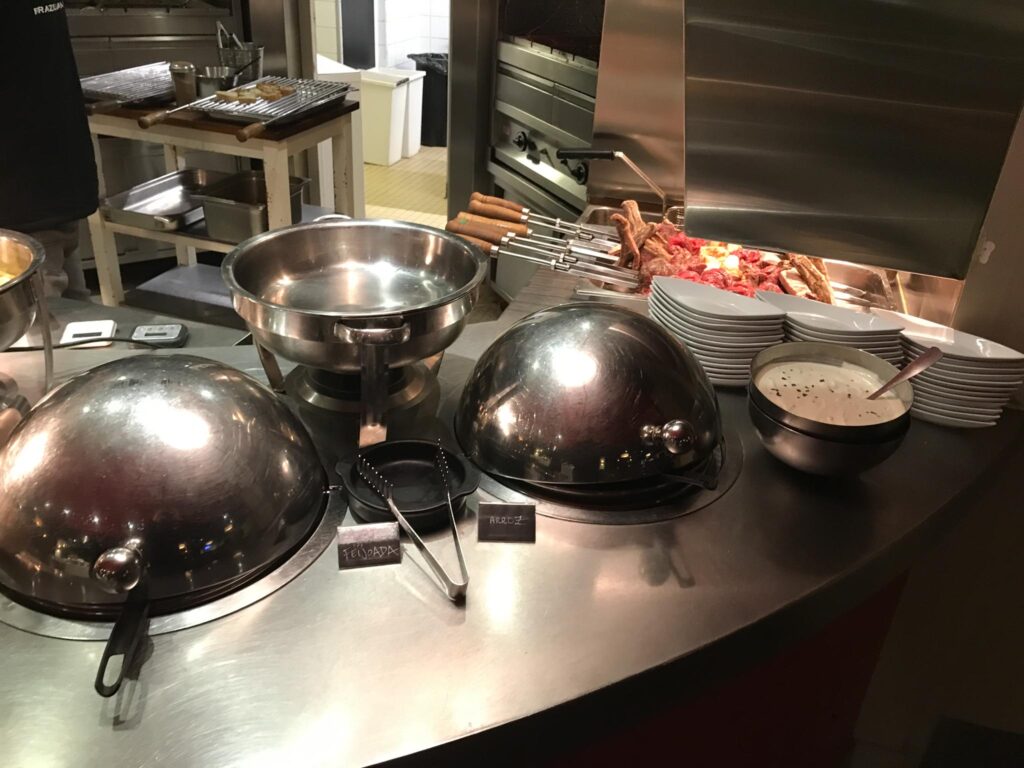 As side dishes, you'll have compelling options such as the classic french fries and their sauce with ciboulette.
Some rice mixture, probably from the region of South America, and, of course, the classic French fries, which they give you as a starter.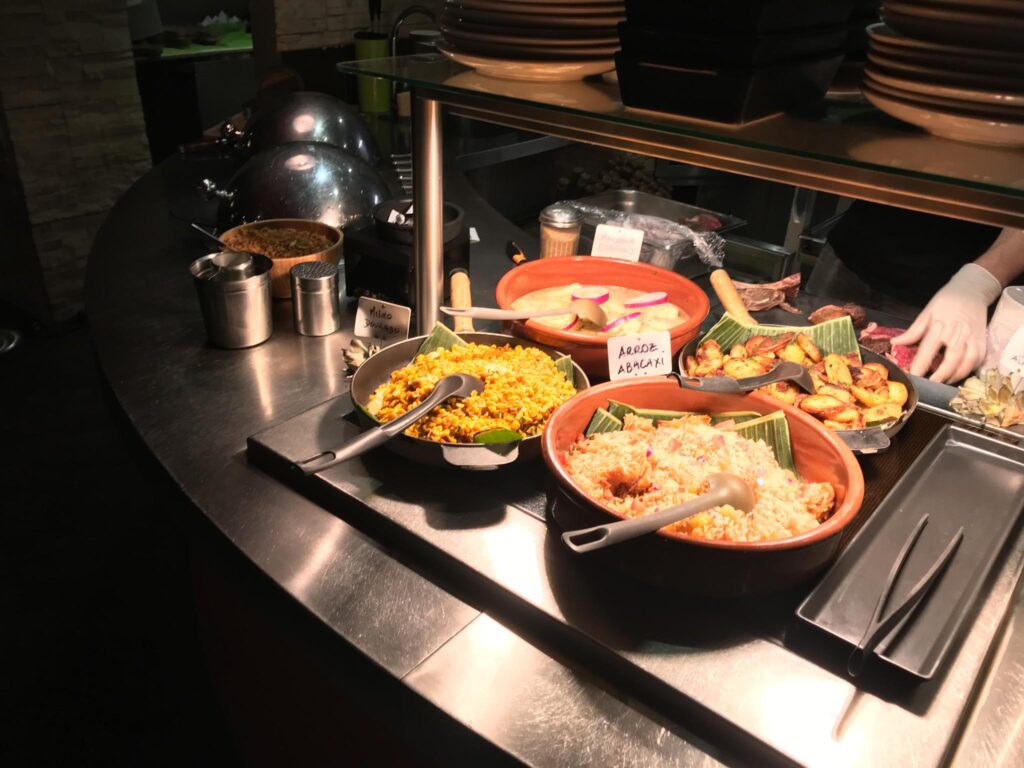 I really wish there were more restaurants like this one. A restaurant that has a real concept with a real identity and sticks to it
Nowadays, people tend to try to sell as much variety as they can instead of focusing on being very good at one thing.
Our experience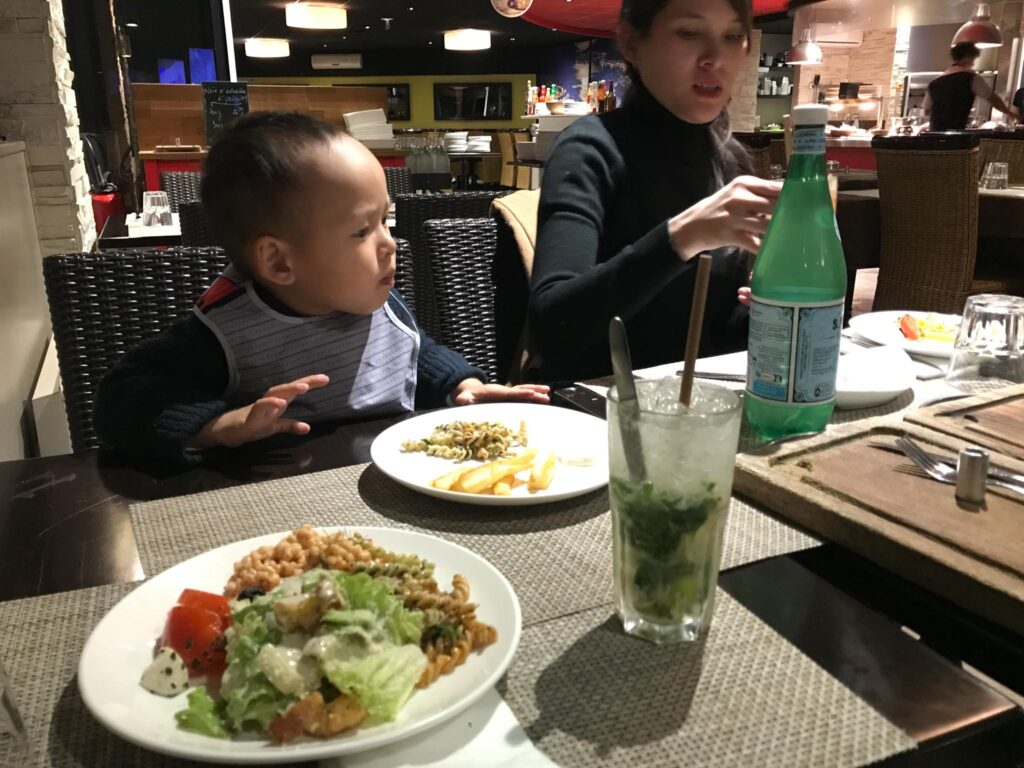 The first thing we would like to say is that the staff is young and very polite. It's quite rare to find young waiters who are actually involved in their job.
In this restaurant, I feel like there is a cohesive team, and that's why they are able to offer great service. It's something very pleasant to see.
We started with some mojitos and some starters. As soon as we received the french fries as a starter gift, our son was able to eat them.
Having children fed very quickly is a great way to make them tolerable for a while. We were then able to pickup our food without issue. This is again quite pleasant for our experience.
All the starters were good, I especially like that they had tons of different dressing for the salad, the Caesar dressing sauce being one of my favorite.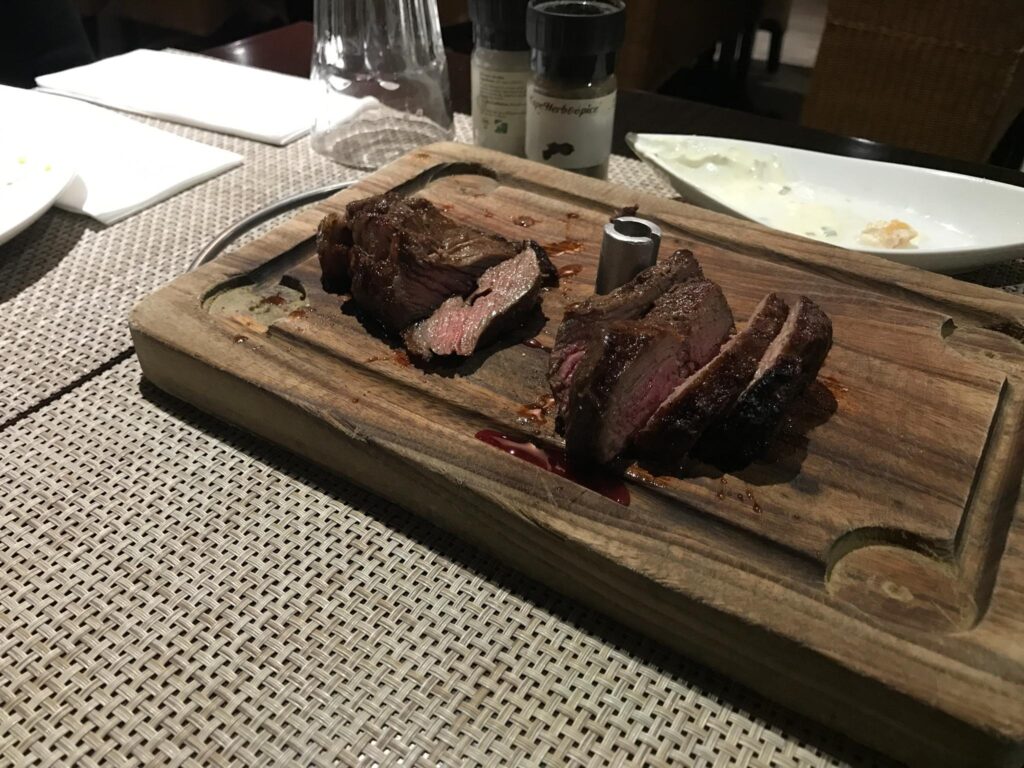 For the meat, we ordered the first 400g of angus Picanha. I've tried Picanha in this restaurant many times, and I wanted to get a new experience. The price was slightly more expensive, at 24,90 euros instead of 16,90 euros.
The meat tasted good, but honestly, I feel like the original Picanha sliced is already very tasty. This angus beef had a taste of bavette and was slightly less fat.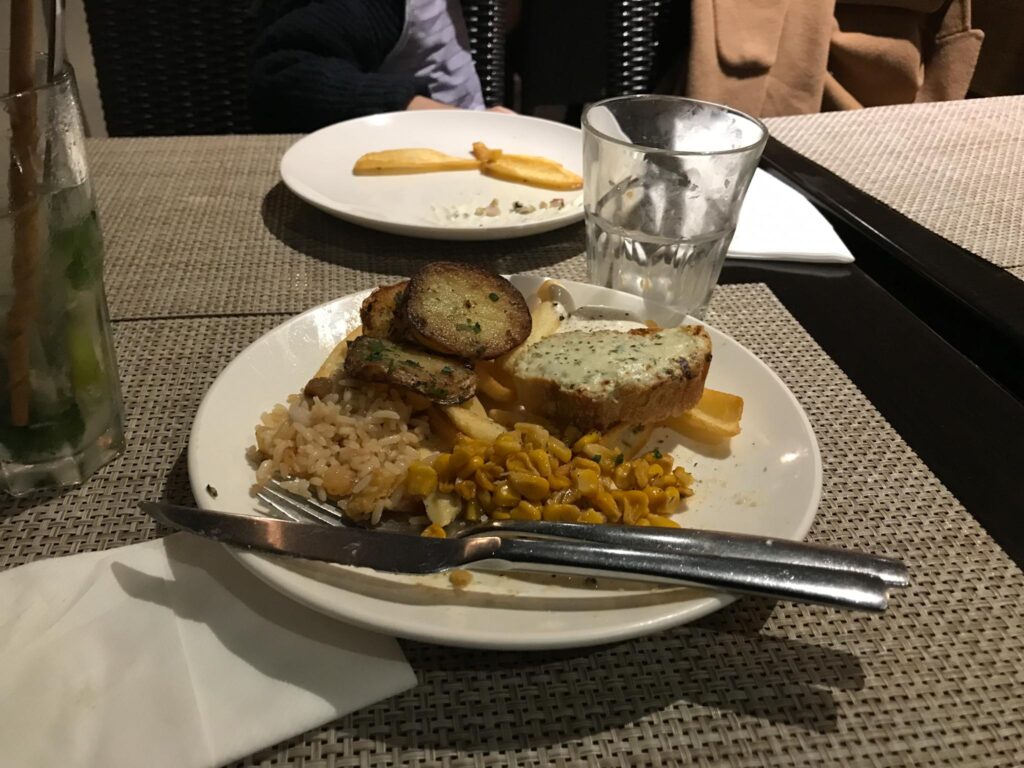 The thing I like about this restaurant is the cohesiveness of the buffet, you'll end up eating something that actually fit with you main dish as opposed as mixing tons of different food that don't even mix that well in a traditional buffet.
Here we tried the french fries, potatoes, rice and corn. All of these accompaniment were complementing the meat.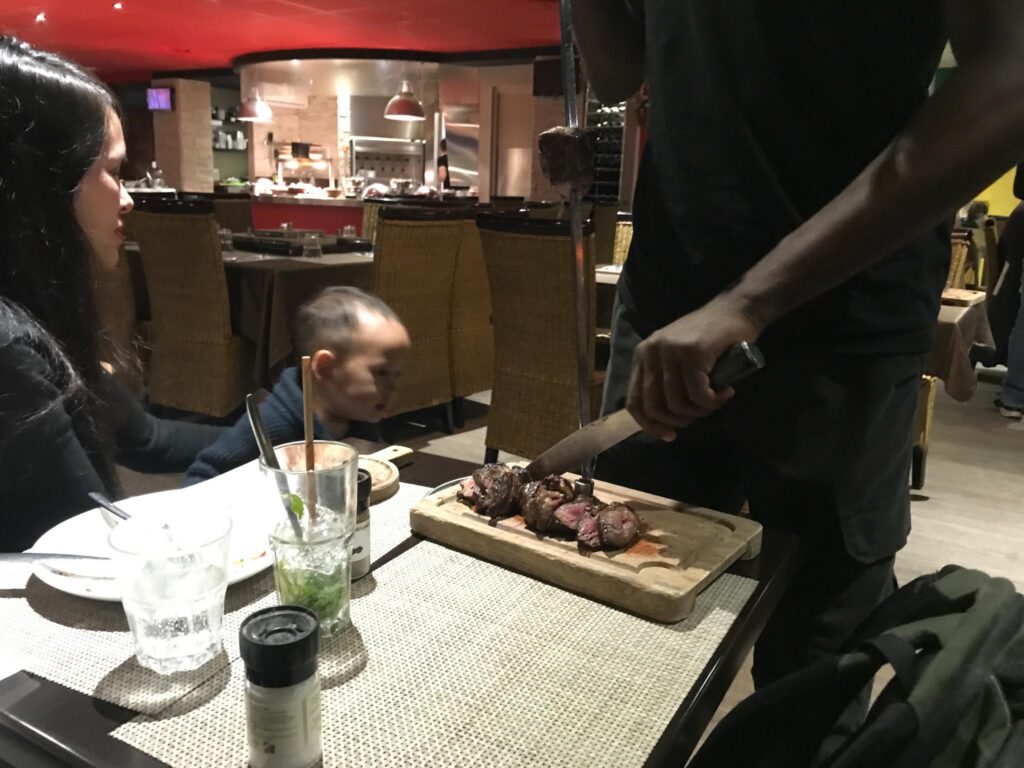 Even though I was already filled with 400g of meat, we decided to order some of the traditional Picanha just to have a sense of the difference and for me to be reminded of the original taste.
I think both cuts taste good; I would personally be fine with regular Picanha slices. To be honest, I think by coming here at lunch, you can already get the main experience behind Brazilian BQQ for a much cheaper price.
I think next time we will come for lunch, and we'll only come here at night to enjoy some mixed skewers with gambas and other types of meat. Perhaps even some fish.
Verdict
8.2 out of 10.
This restaurant is a very nice place to dine and enjoy some Brazilian BBQ. If you are looking to eat mostly Picanha like us, then we would highly suggest you come for lunch.
If you want to order some various meat, you should come at night and order a bit of wine too. This place is very nice. It even has a spot for children to play, so you can go on a date with your wife.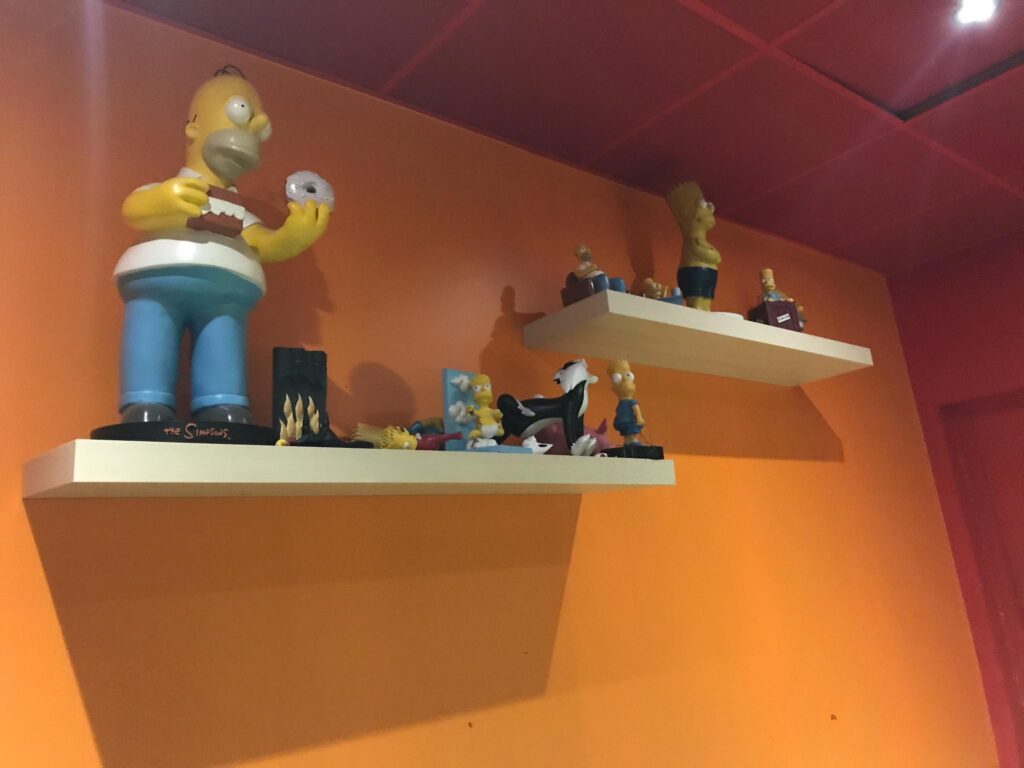 The buffet and salad bar are well composed and complement the meat very well. The meat is very good and perfectly cooked. It's still juicy inside and very flavorful.
This restaurant is obviously one of the best in this area, and we are glad that it is located near where we are staying.
Oddly enough, the best picanha I've ever eaten was the one at an Argentinian stand in La Foire de Paris. The second one was the one in Hanoi, O Lac Do, Brazil. I think the origin of the beef is also a factor in the overall taste of the Picanha.
Informations
BBQ Brazilian Steakhouse
Address : 226-228 Bd Pasteur, 94360 Bry-sur-Marne
Phone : 01 48 81 20 70
Website : https://www.bbq-brazilian-steakhouse.com
Facebook : https://www.facebook.com/restaurantbbqofficiel/