Gulli Parc is a franchise of Parc created by the French channel Gulli. This channel is basically a French version of Cartoon Network.
Having been to other competitors, such as Royal Kids, we wanted to discover something new and give it a chance.
We'll see in this review if you should go to this park with your kids or skip it for something else.
The location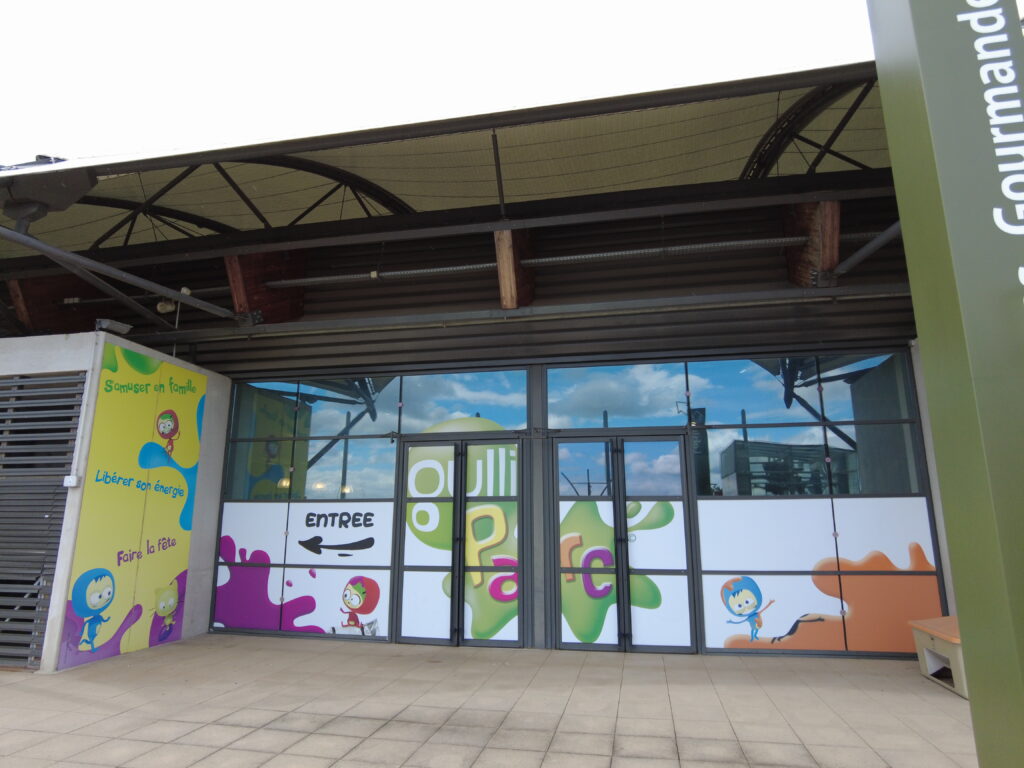 This particular Gulli Parc is located in Bry-sur-Marne, in an open mall called Les Armoiries. This mall is actually quite nice, with interesting stores such as Action or Grand Frais.
The main attraction in the area is IKEA, though. Everybody knows the giant Swedish company that makes home furniture.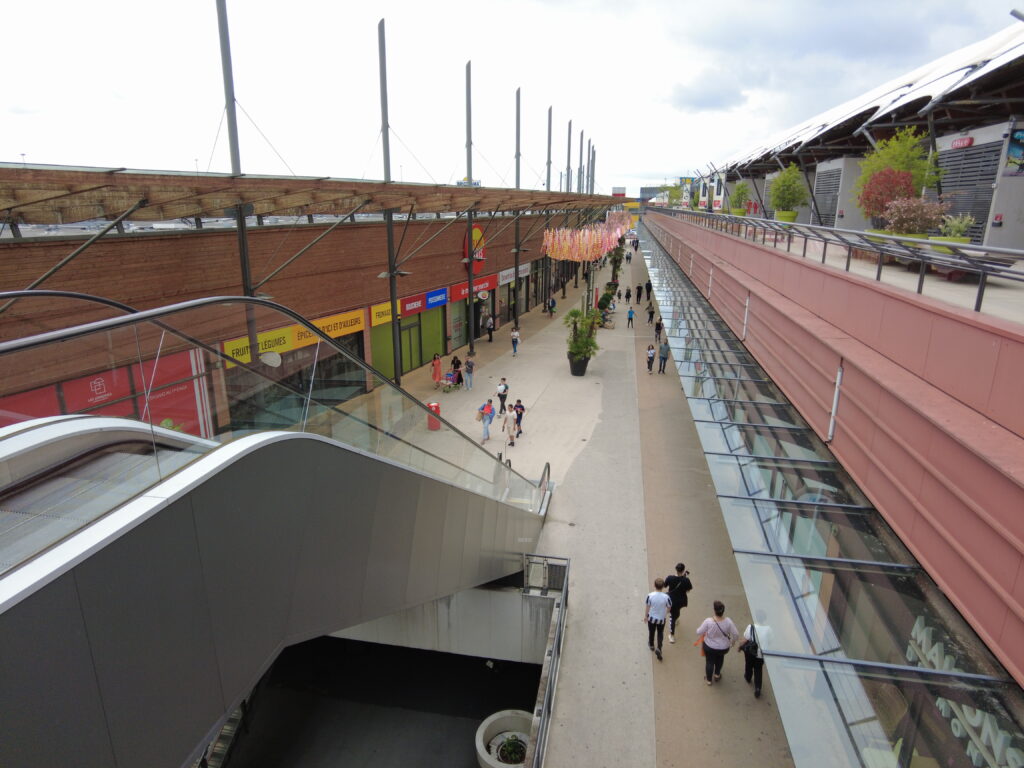 This Gulli Parc is located on the top level of the mall and is actually not that big, especially compared to, let's say, the Royal Kids from Lagny-sur-Marne.
Bry-sur-Marne is also a location with a high proportion of immigrants or second generations of immigrants. So the place is very cosmopolitan.
The experience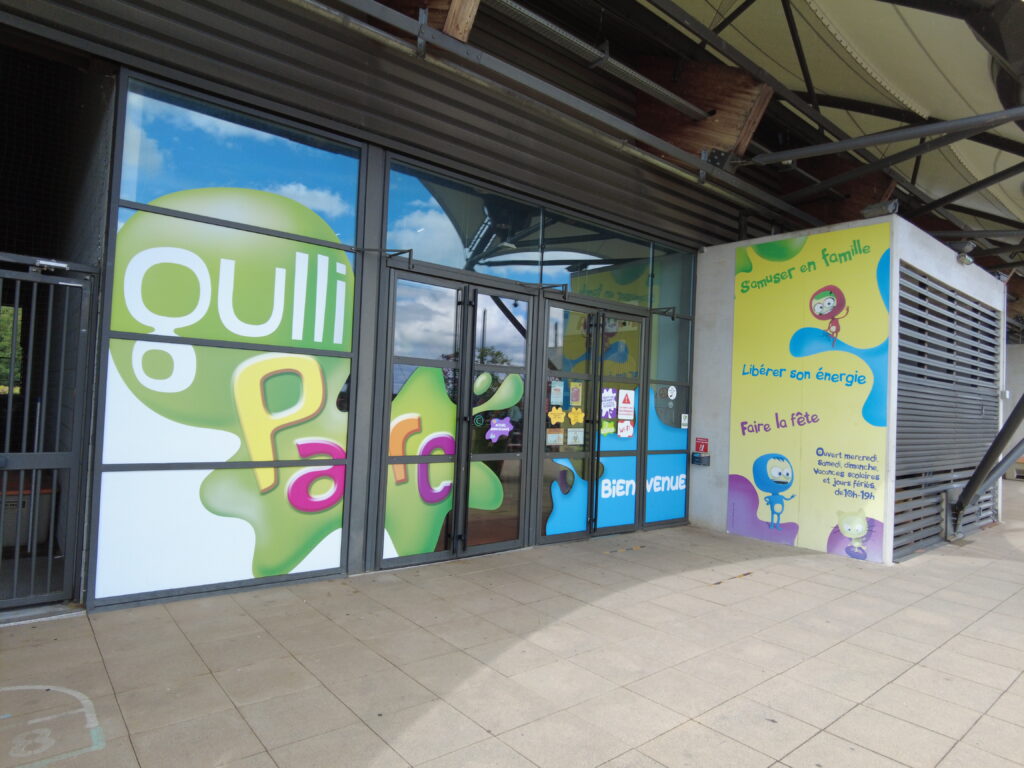 Gulli Parc has a different formula compared to Royal Kids. In Gulli, you'll have to pay 9.50 euros per child, even if they are under three years old. You'll have to pay an extra 1 euro per adult accompanying the kid.
Our first impression of the place is that from the outside, it looked quite better than Royal Kids, with strong efforts from the franchise to make it look good.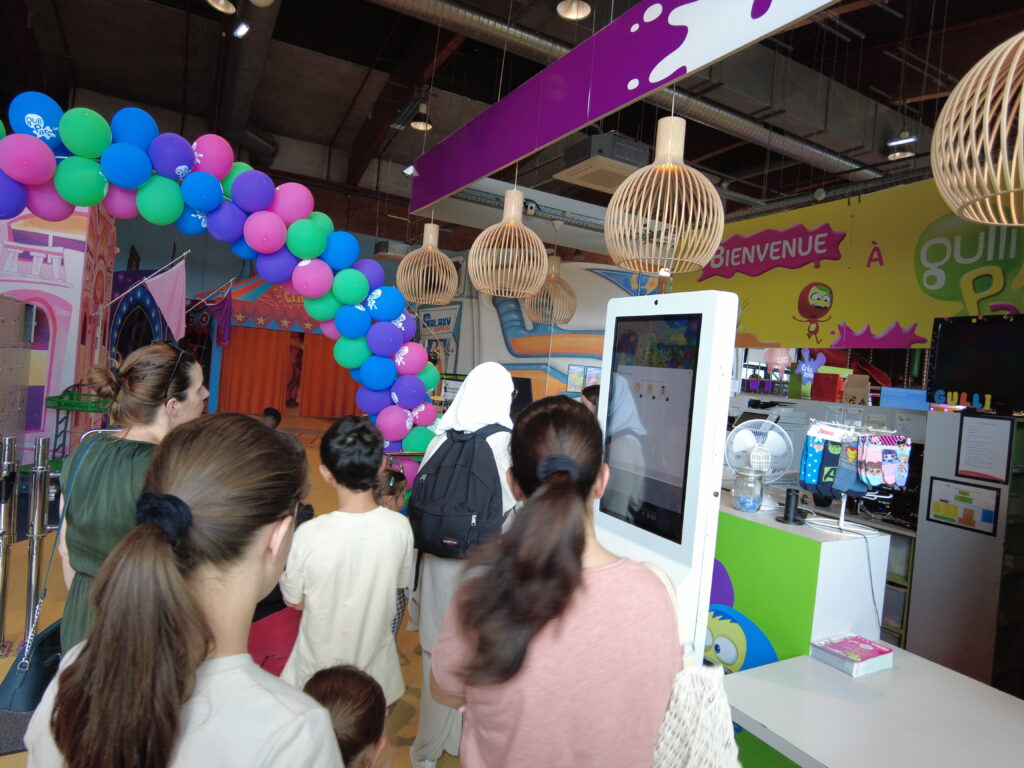 Inside the Gulli Parc, the entrance was more decorated and looked inviting. We didn't know what to expect inside. We just knew it looked smaller than we were expecting.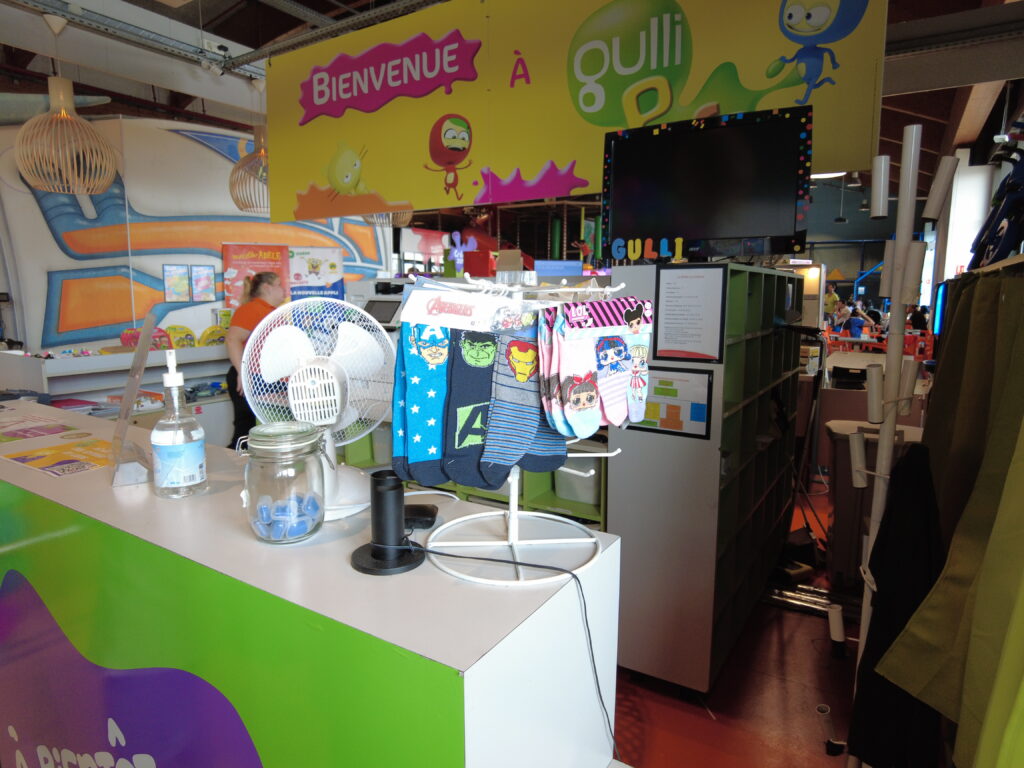 You'll even have a screen to buy your ticket directly from there, almost like you would order a menu at McDonald's.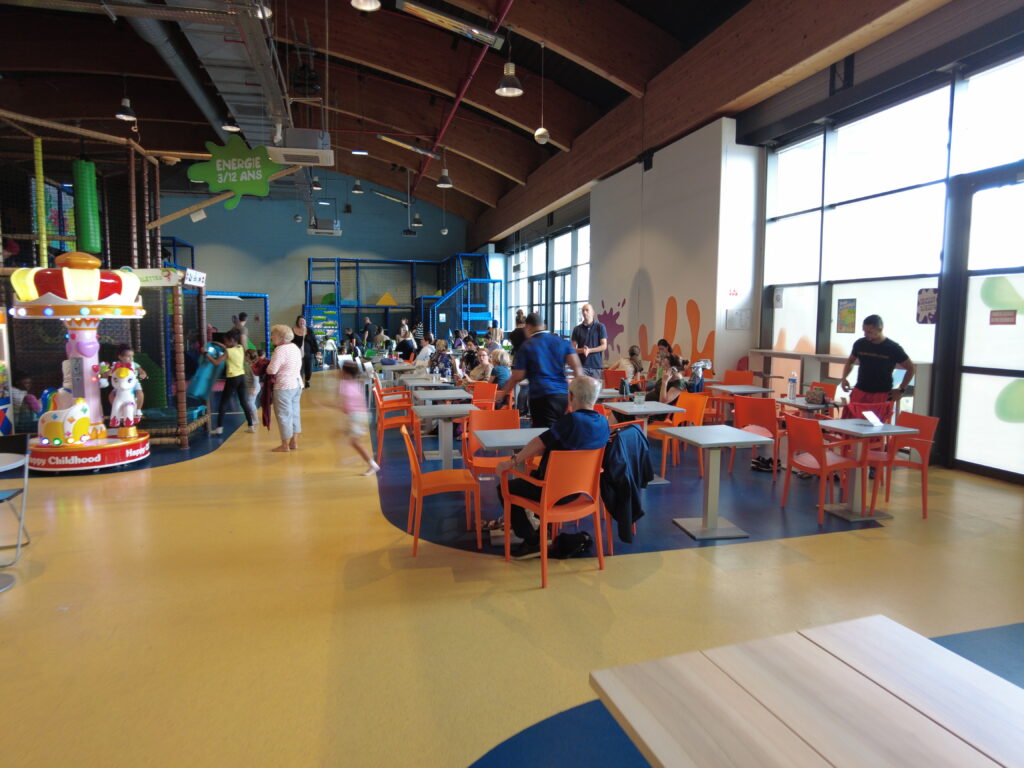 The first thing we noticed in the park was that it was smaller than what we were expecting. Compared to Royal Kids, it's perhaps one third of the size.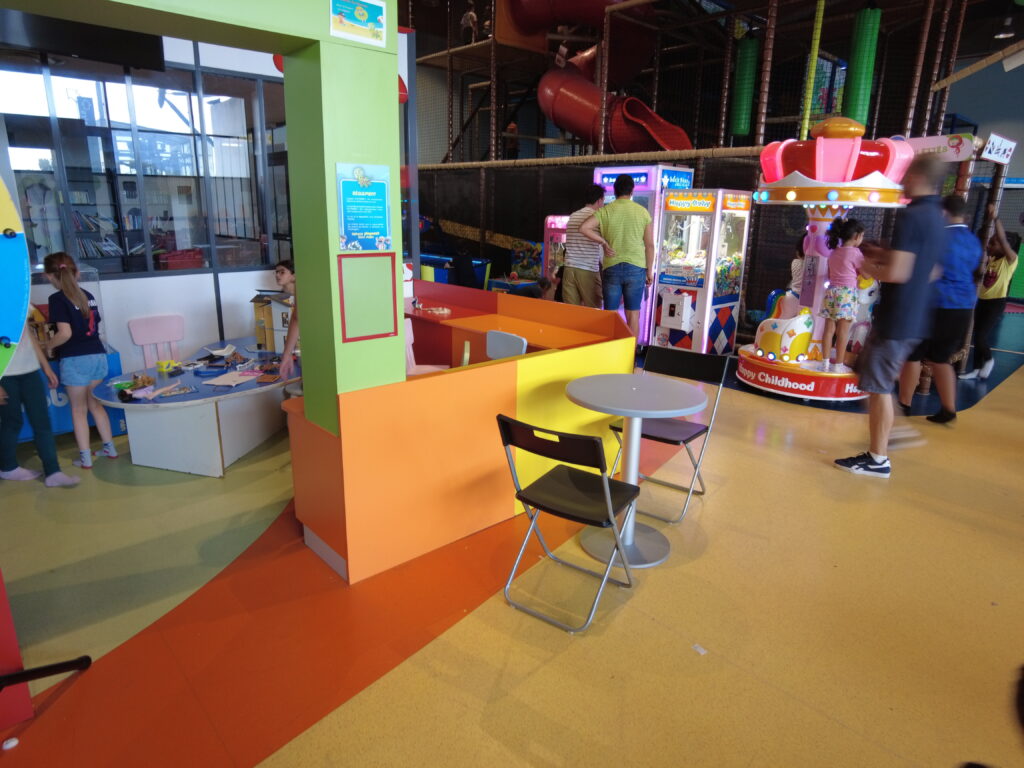 The games were actually fairly similar to the ones inside Royal Kids as well. Most of it is parkour for children. Some small circuits using coins as well, and some arcade games.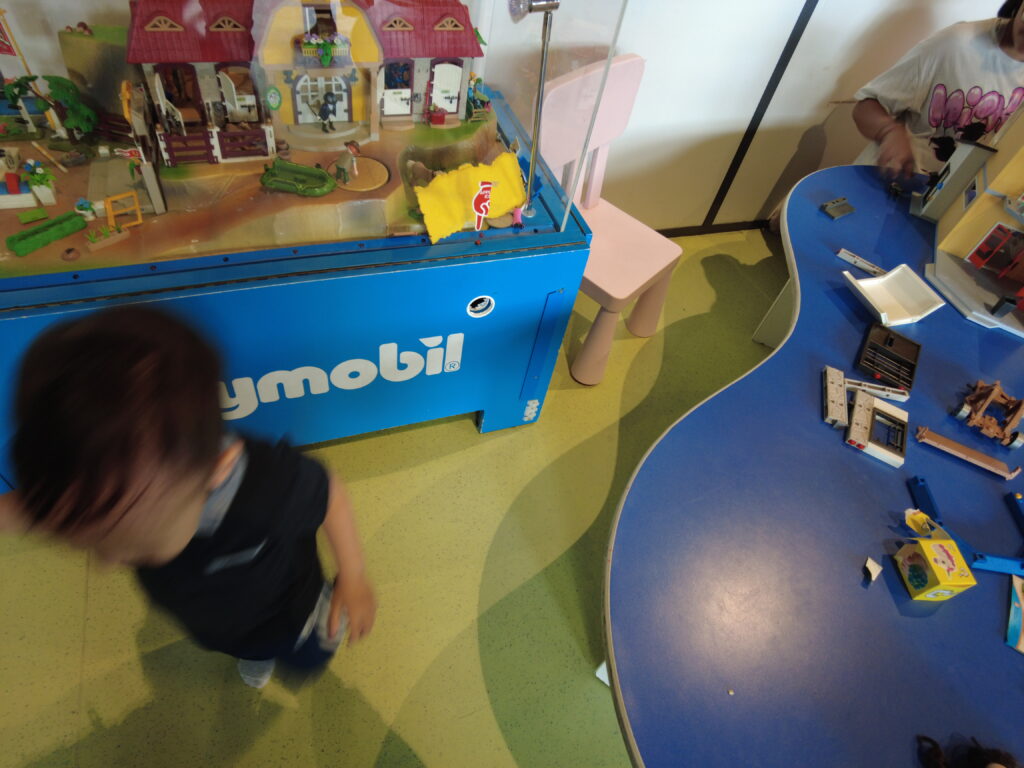 Only two areas were slightly different. The first one was the construction section with some Playmobil and other toys. We were looking forward to this section since our son loved it in a place like A Tiny World.
Unfortunately, the space didn't have tons of toys. I would even go as far as to say that this place looked quite empty and underwhelming. Perhaps all the toys were stored somewhere or were stolen. Our city's ludothèque has so many more toys than this.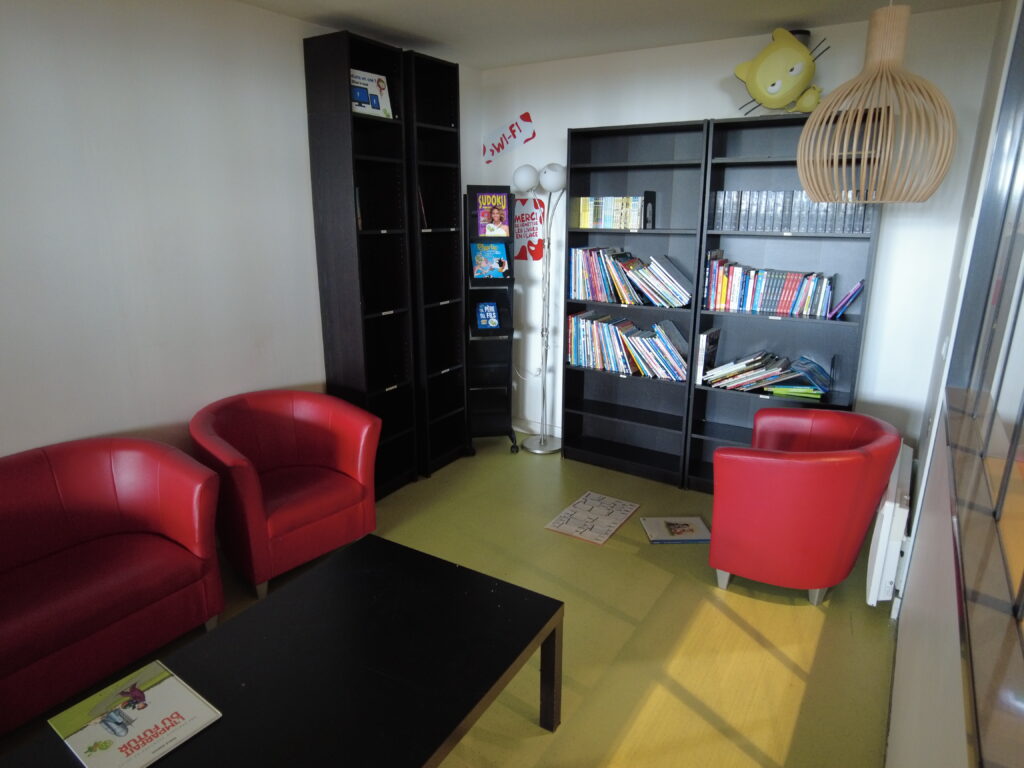 This is an interesting area where kids can sit down with their parents and read some books. This is a great idea on paper. Unfortunately, in reality, most kids would rather spend their time playing with toys, which they find more fun.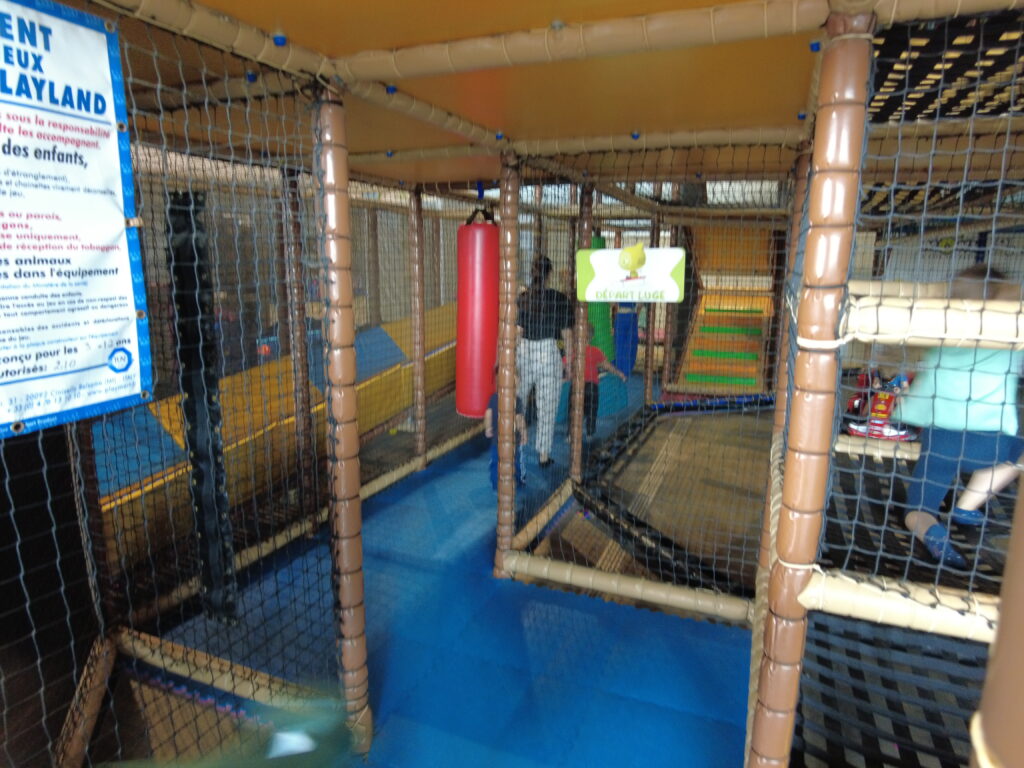 Like in Royal Kids, Gulli Parc has a parkour section, which is honestly the most fun part of the parc. This parkour also has many floors and feels a bit like a labyrinth.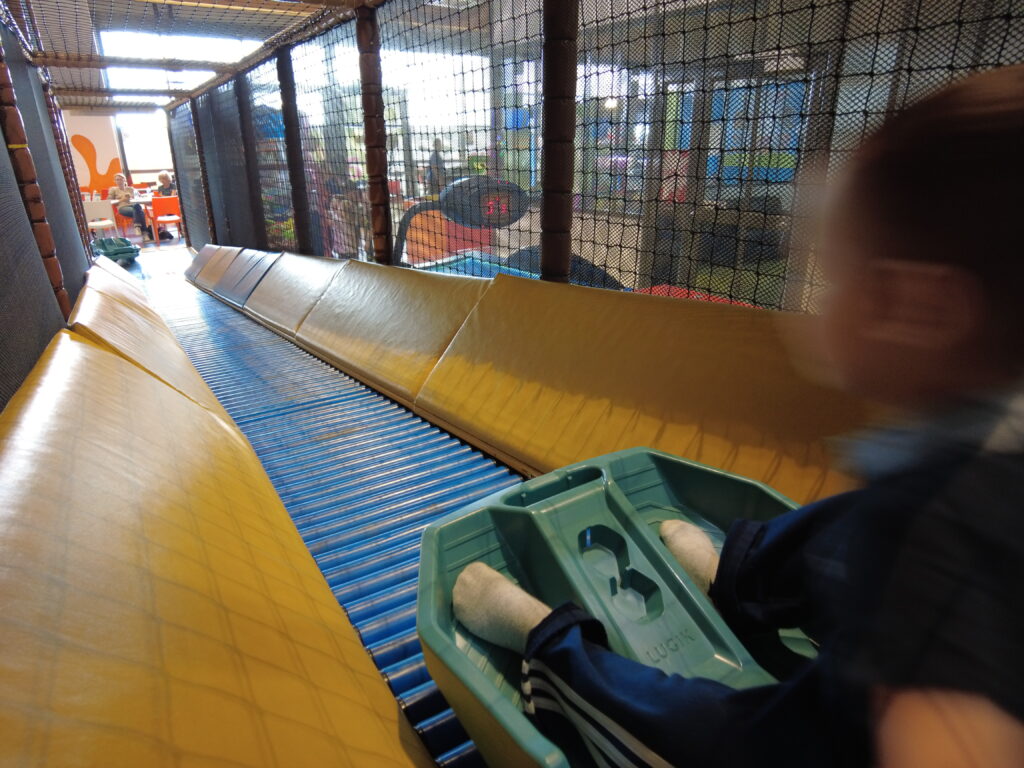 There's the slide with the rolling tube as well as some sleds. The sled is slightly too big to roll freely, and I feel like the place wasn't well engineered or tested.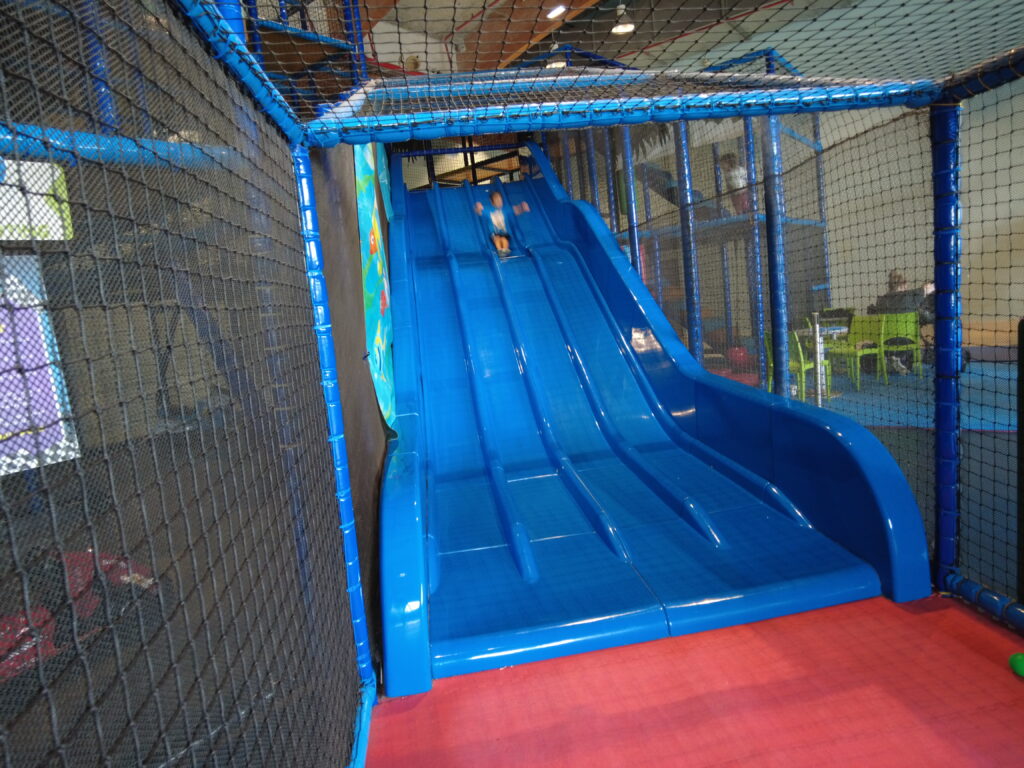 The place also has some classic slides, which the kids are big fans of. It's never a bad idea to propose those in a park, and the longer and higher the better.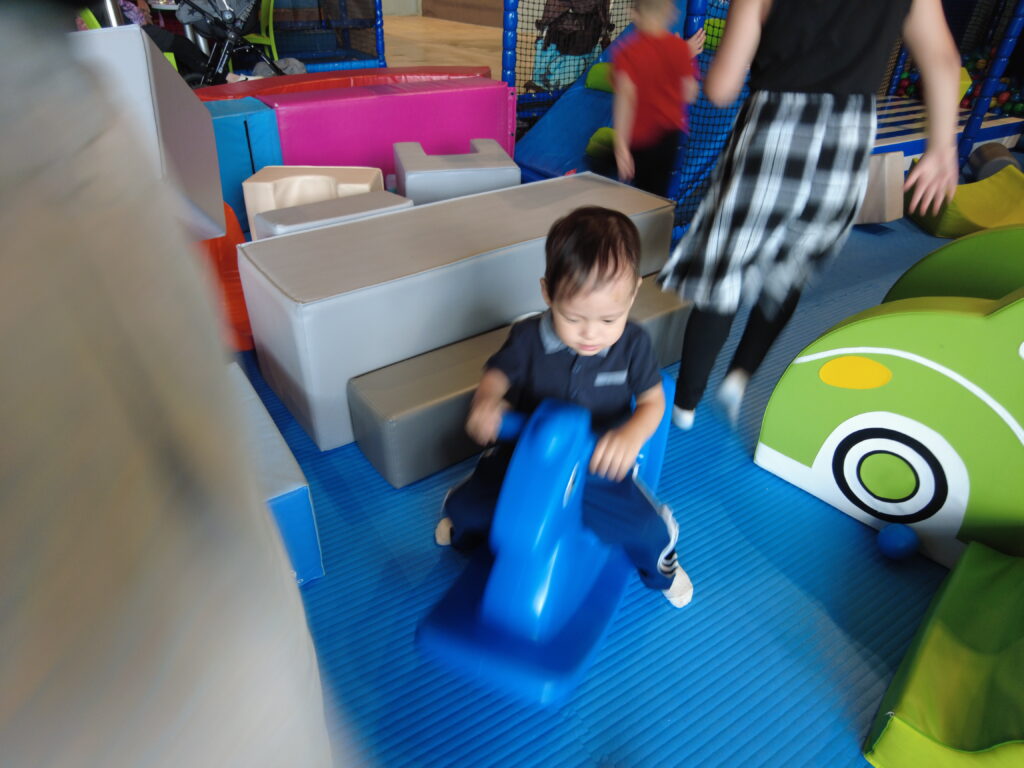 There's another section for younger kids to parkour safely. The area is quite smaller but it's more easy for kids to climb it. Our son did it with ease and was actually comfortable inside the larger one.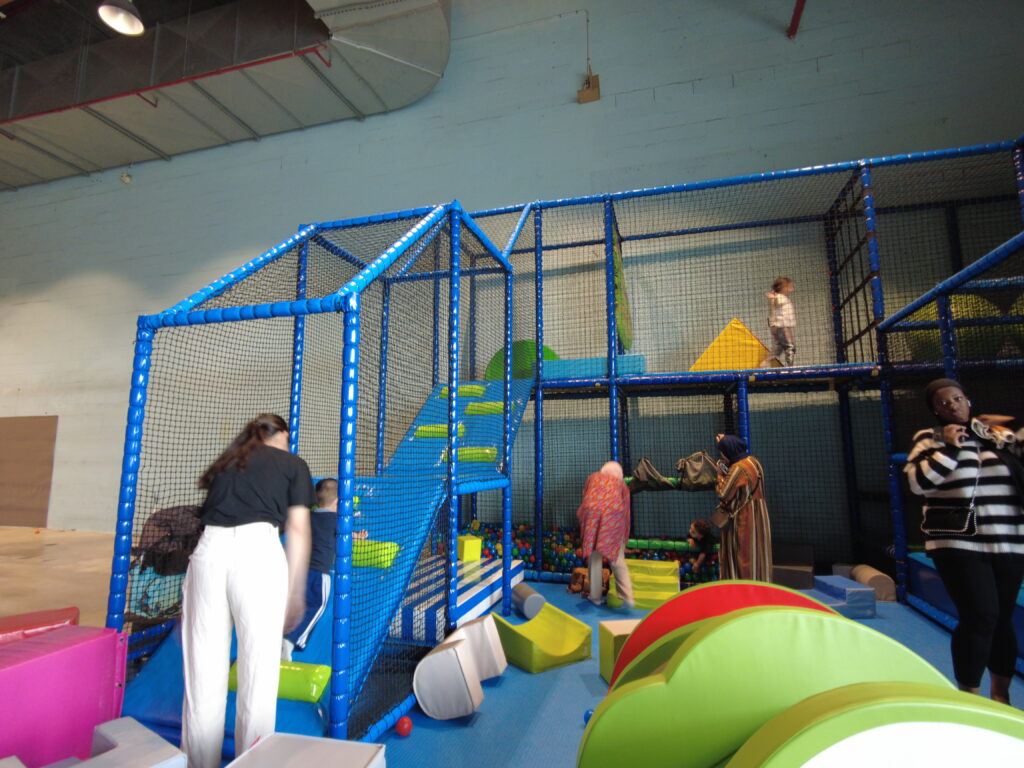 We felt like this area was actually of similar difficulty to the main one. So it didn't make as much sense in a space like Royal Kids.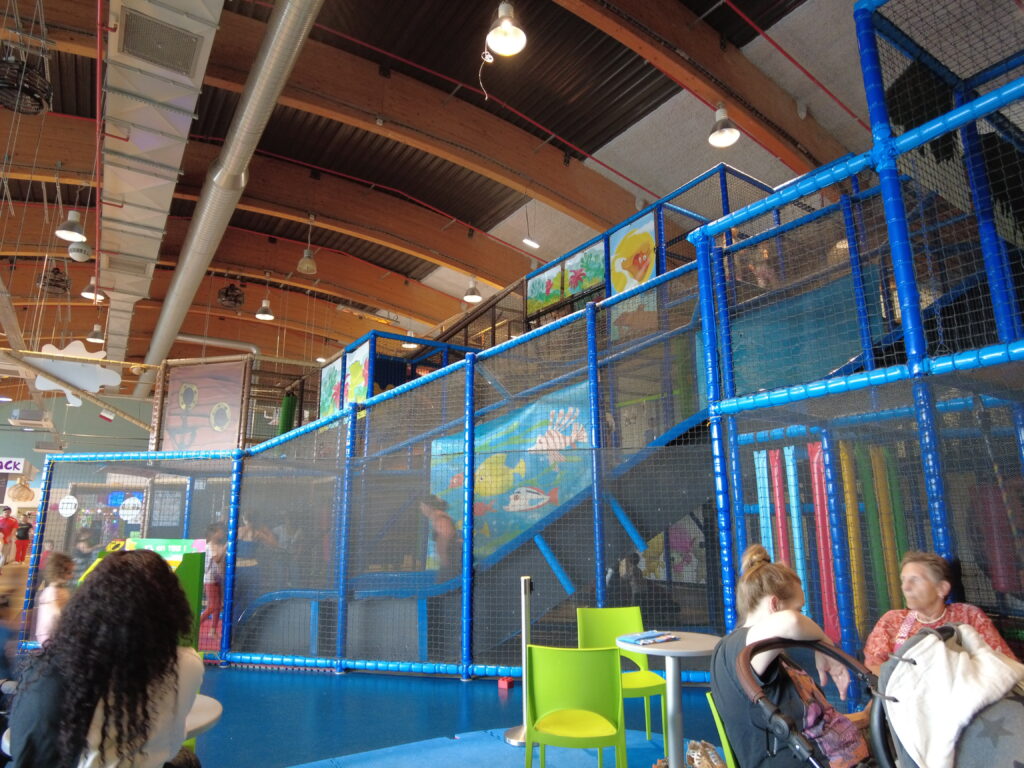 The main parkour area is actually quite fun, with multiple levels and areas to play in. Most of the kids go inside with their parents, who have to follow and crawl around, it's very fun to watch.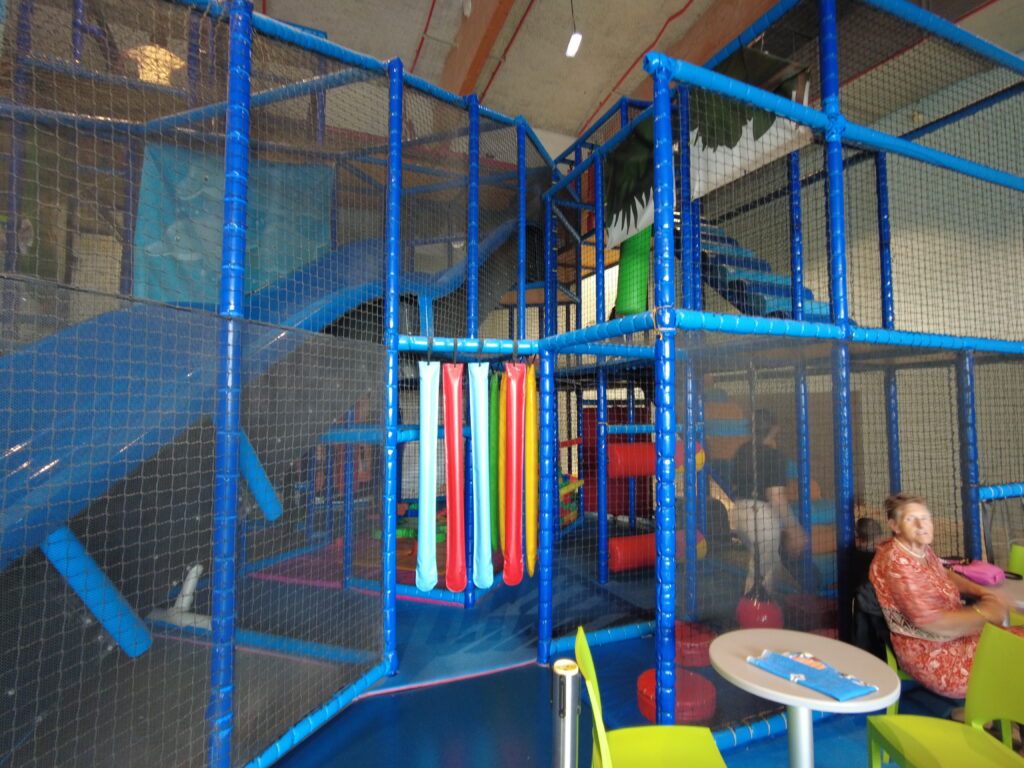 The main parkour is good, but so much smaller than the one in Royal Kids. For example, there's an area to play giant Lego, and this area is smaller than a bed.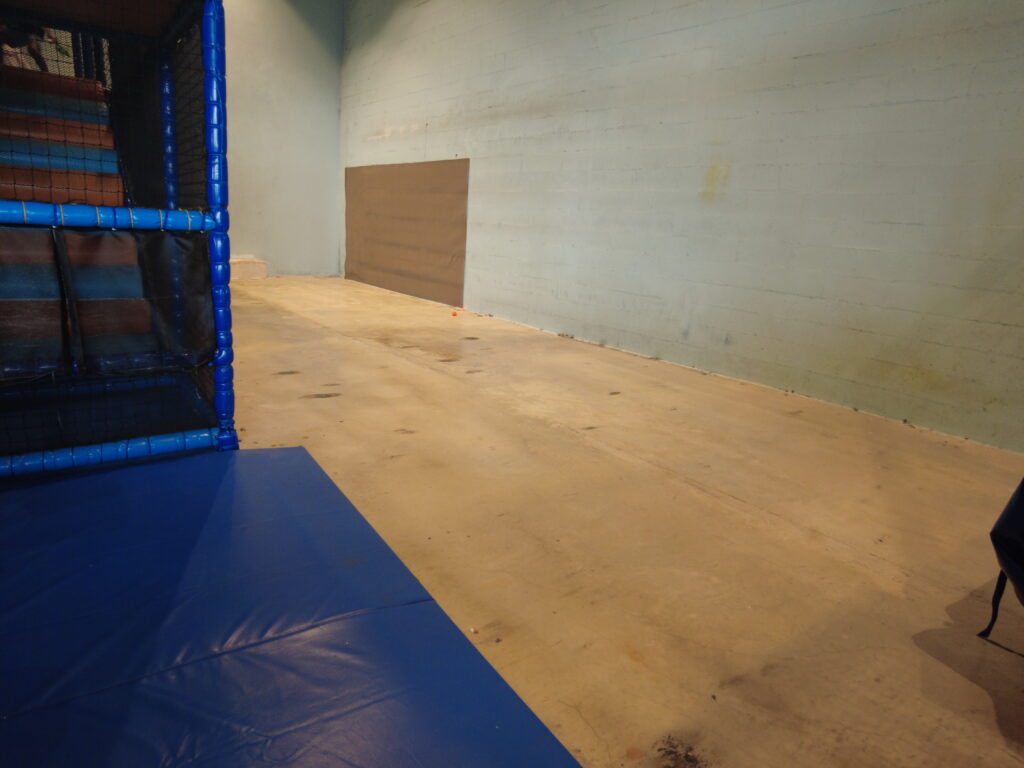 There was even an empty space without anything. Perhaps it was a place still in development, but it looked a bit like they didn't care much about appearances.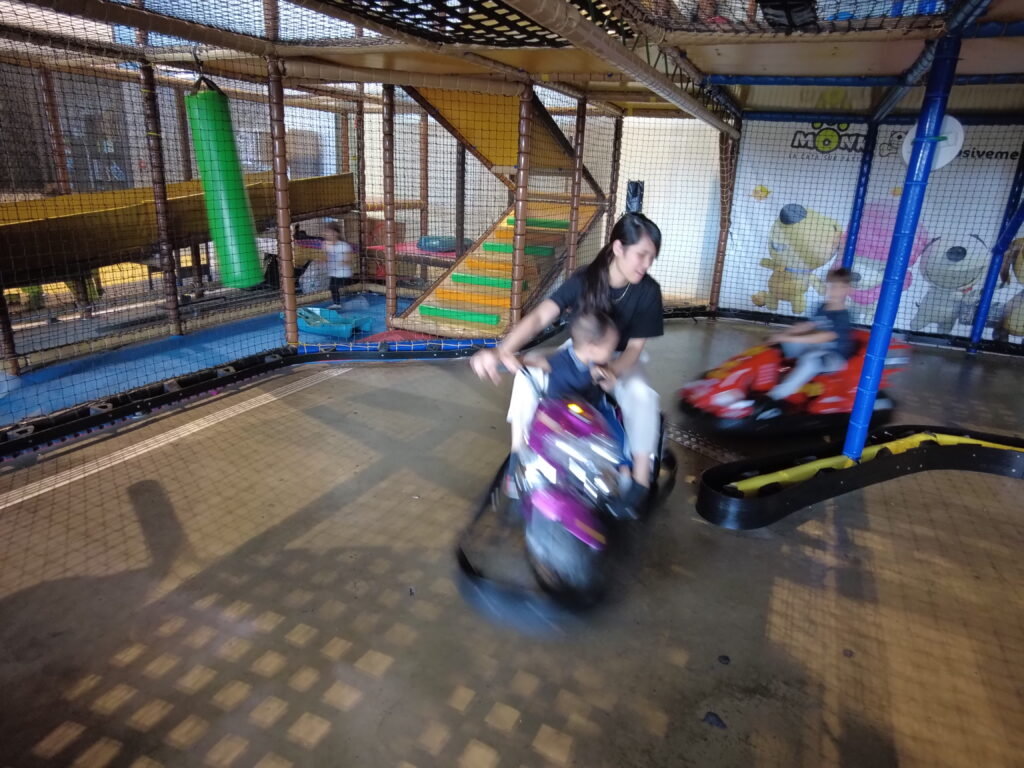 The circuit was present; we thought it was very small, and a coin cost 1,50 euros. Everything overall felt like a smaller and cheaper version of Royal Kids.
If we had to guess, we would actually think the other way around since Gulli is quite a strong brand in France as a national channel.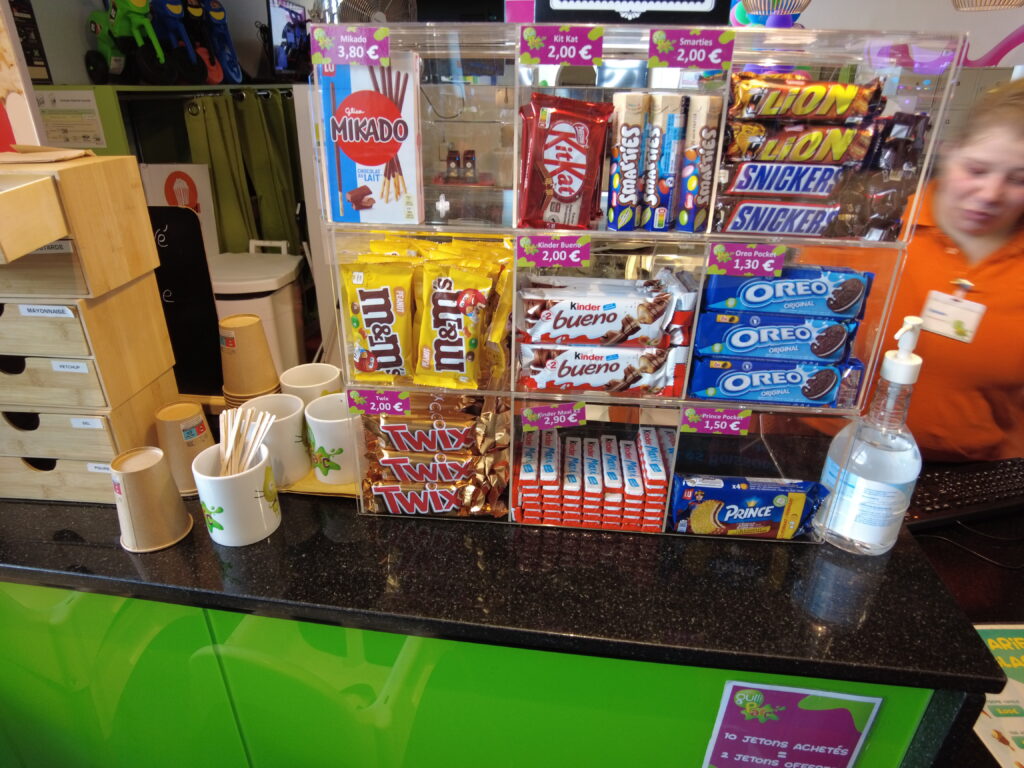 Perhaps, it's only this particular location that is small. They were offering snacks as well as some beverages.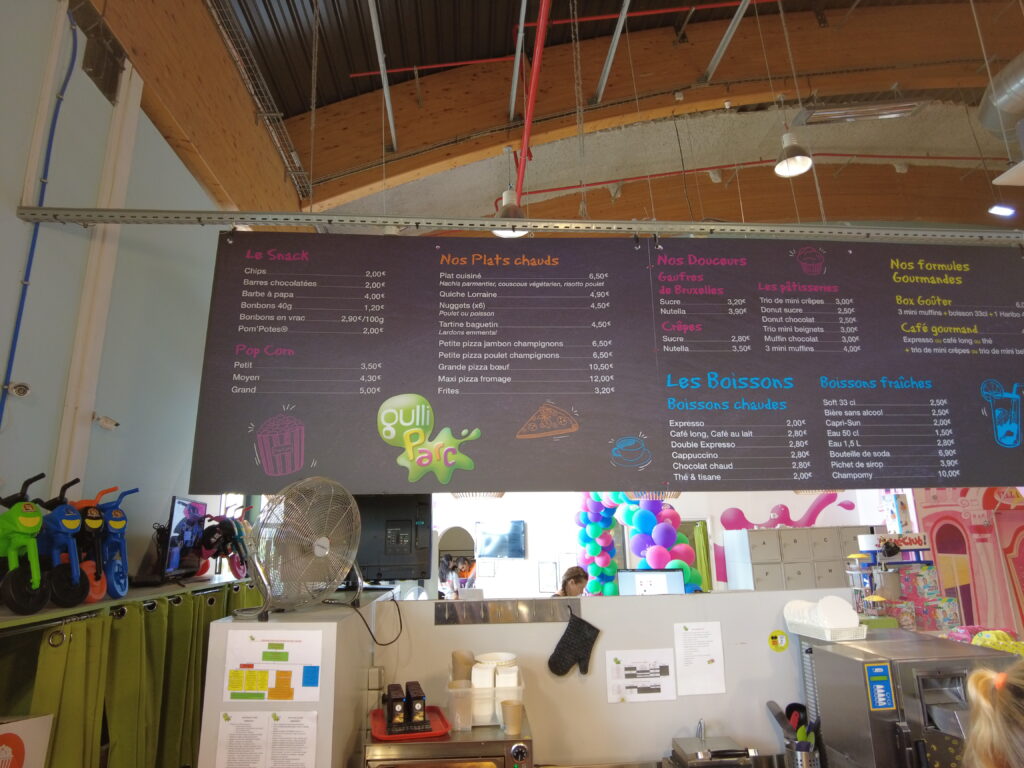 They offered a large choice of food perhaps larger than Royal Kids. One thing that surprised us as well was the number of employee.
In Royal Kids you can see two or tree employee at the counter at all times but here the nice lady was doing double shift and the ticket and food counter.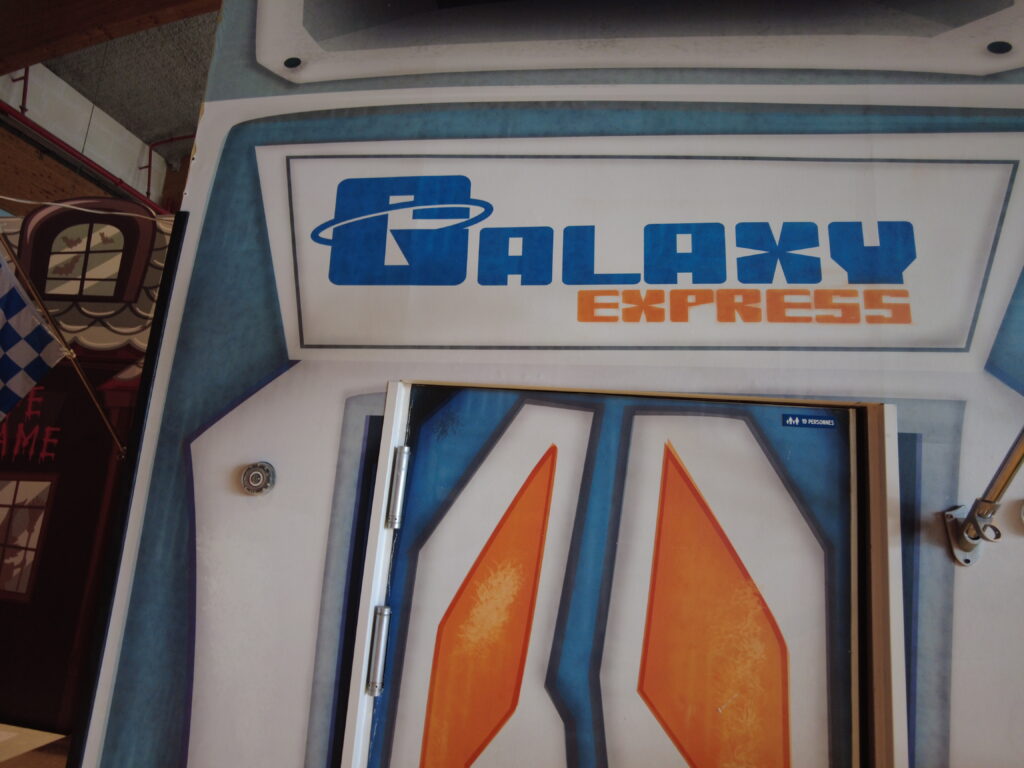 There was a different type of game at the entrance named Galaxy Express. It seemed to be a laser tag or perhaps a VR game; I am not sure. But when we opened the door, it seemed like a normal room.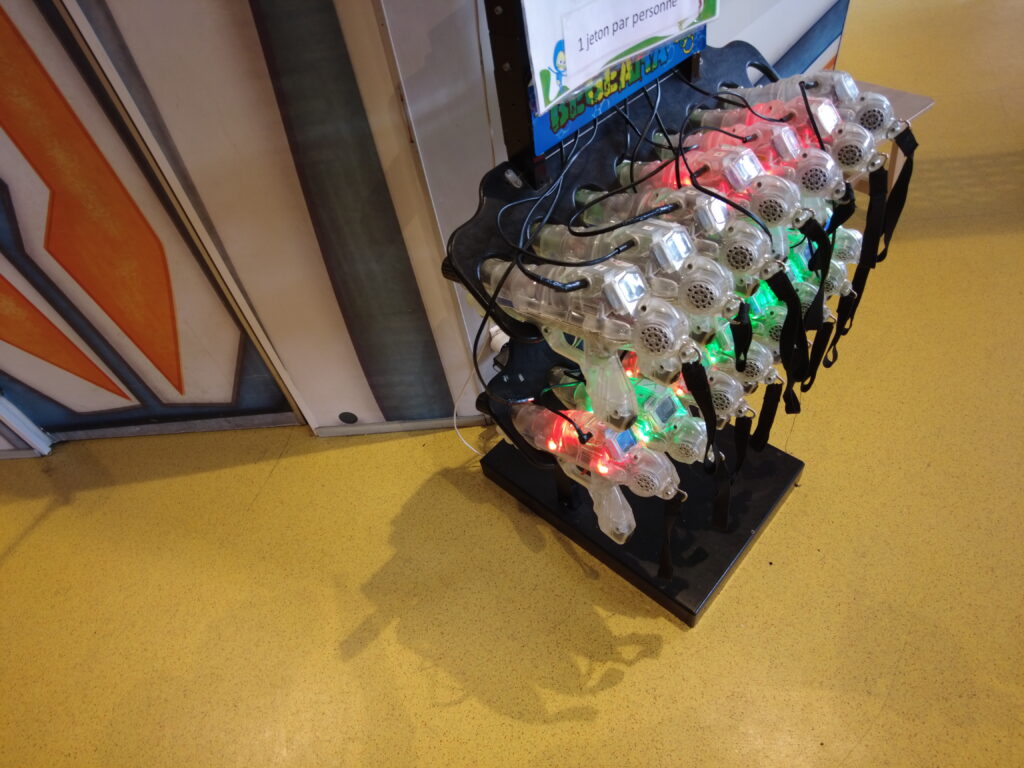 Perhaps it's just a room for birthdays, but I doubt it because there were some guns charging in the entrance. I guess we'll never really know.
Verdict
7.8 out of 10.
This space is a smaller and cheaper version of Royal Kids. Unfortunately, the prices of admission are quite similar.
We were slightly disappointed by the park overall since we were hoping to get something new compared to Royal Kids.
The space still has enough activities for your kids to enjoy an afternoon when you are shopping around.
For us, this place is slightly less interesting than Royal Kids. That's why we would only go to this place if we had some business to do in the area.
Informations
Gulli Parc
Address : 1er Centre commercial Les Armoiries, 19bis Bd Jean Monnet, 94360 Bry-sur-Marne
Phone : 09 72 30 73 73
Website : https://www.gulli-parc.com/
Facebook : https://www.facebook.com/Gulliparcfrance/