Marne-la-Vallée is a new city located in the east of Paris, inside the Île-de-France région. Famous for having a dense Asian population. This place which is mostly Suburbs, still have some interesting activities.
In this article we will give you our opinion on the best activities as a Paris suburbean living in the region Ile-de-France.
1. Go to Paris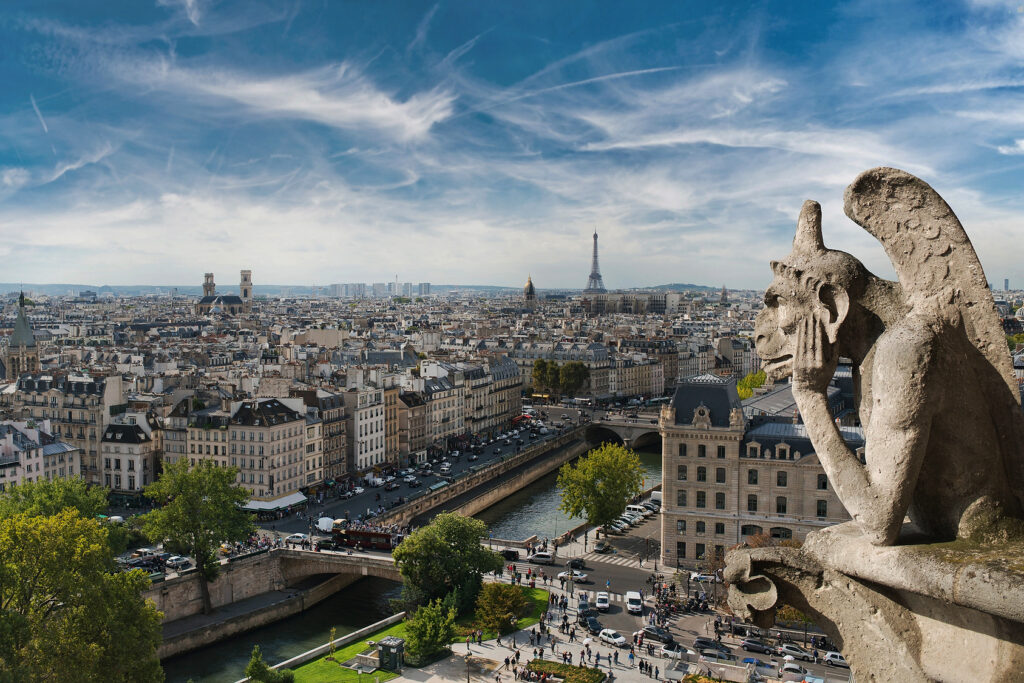 Paris is obviously the main attraction in this region. This cosmopolite city is one of the most beautiful in the World, that's why it attracts so much tourists.
Activity wise there are unlimited options in the capital, sight seeing, museum, food, shopping, night life, etc.
Going there by transport or parking your car won't be easy but once there you'll be able to find interesting things to do until dawn.
2. Bicycle along the Marne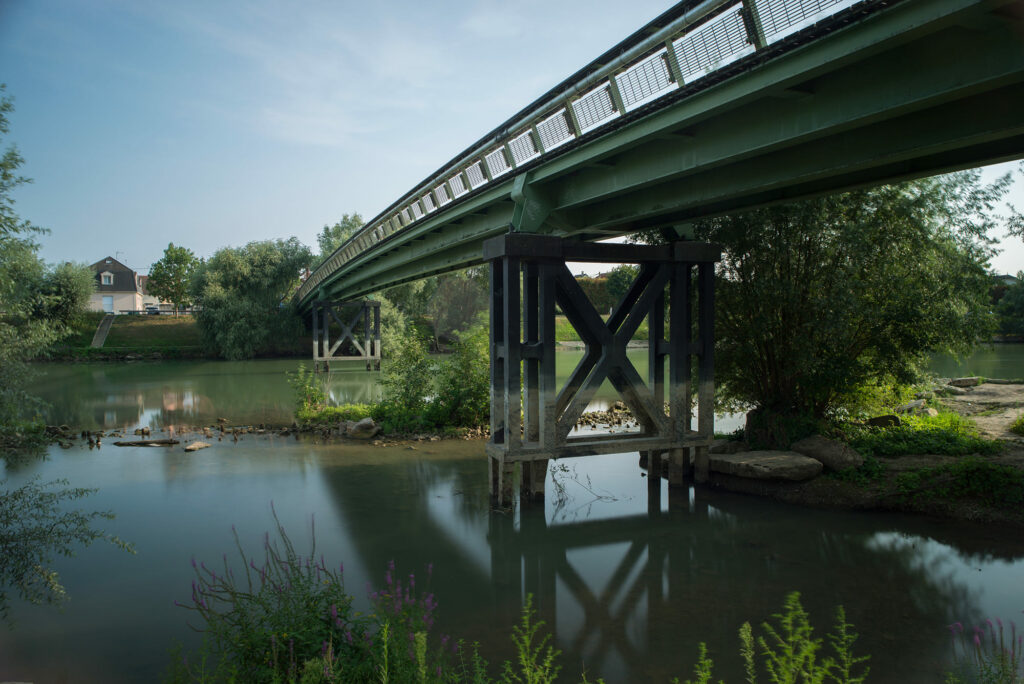 If you love nature and want to exercise a bit, we would highly recommend you to try bycicling around the Marne. You'll find dedicated roads for you to enjoy an afternoon while breathing some fresh air.
You'll even be able to stop in some spots to enjoy some scenery, wild animals and some beautiful front river housing.
The Noisiel Parc also offers tons of green space for you to enjoy an afternoon with you friends playing ball or picnicing.
3. Go to Fontainebleau Forest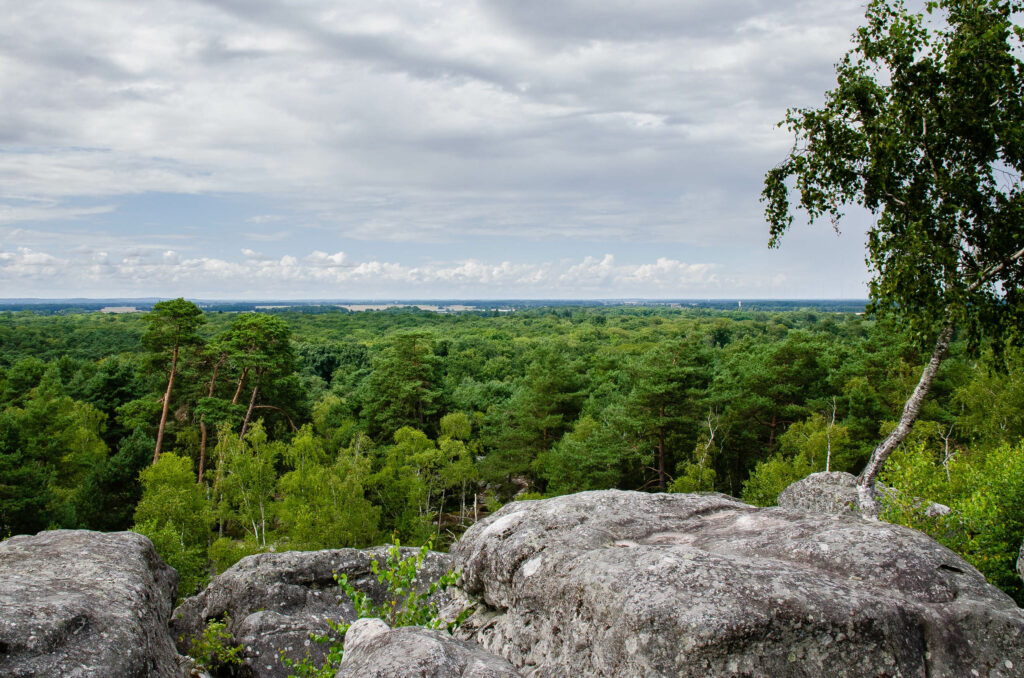 Fontainebleau is a City which have a large Forest. In this forest you'll find many trails for you to treck. It's almost like having mountain landscapes one hour away from Paris.
In this forest, you'll have plenty of options when it comes to activities. Accrobranche, bouldering, VTT and even sled dog riding. If you are looking to get away from the city for a day, this is the spot.
4. Go to Disney Village or Disneyland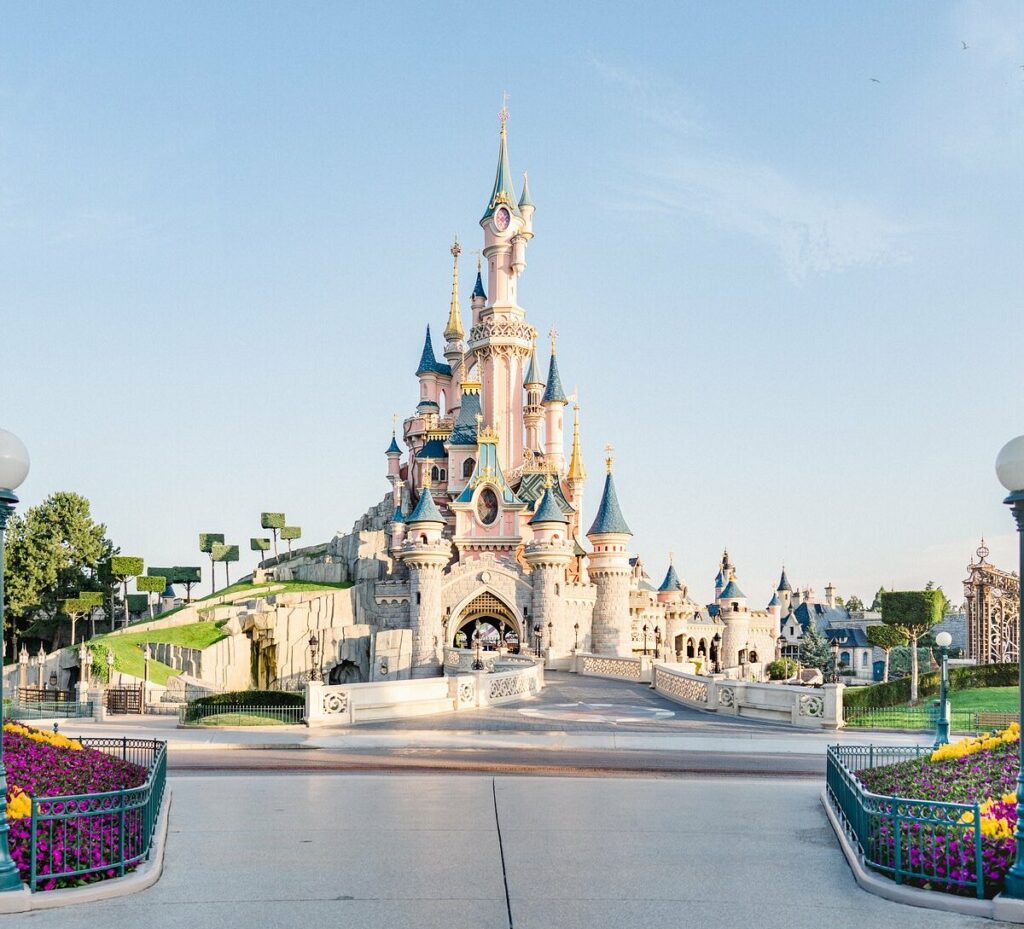 Disneyland Paris is located in Chessy, a city 30-40 minutes away from Paris and easily reachable by car or train (RER A).
No need to introduce you to the Parc since it's already known world wide. Just know that they have two parcs : Disneyland and Disney Studios.
There are also some activities to do near the hotels. Inside the Disney Village you'll find some restaurans, an Imax Cinéma and some Disney Franchise Stores. If you want to enjoy an American escape, look no further.
5. Golf in Guermantes or Ozoir-la-Ferrière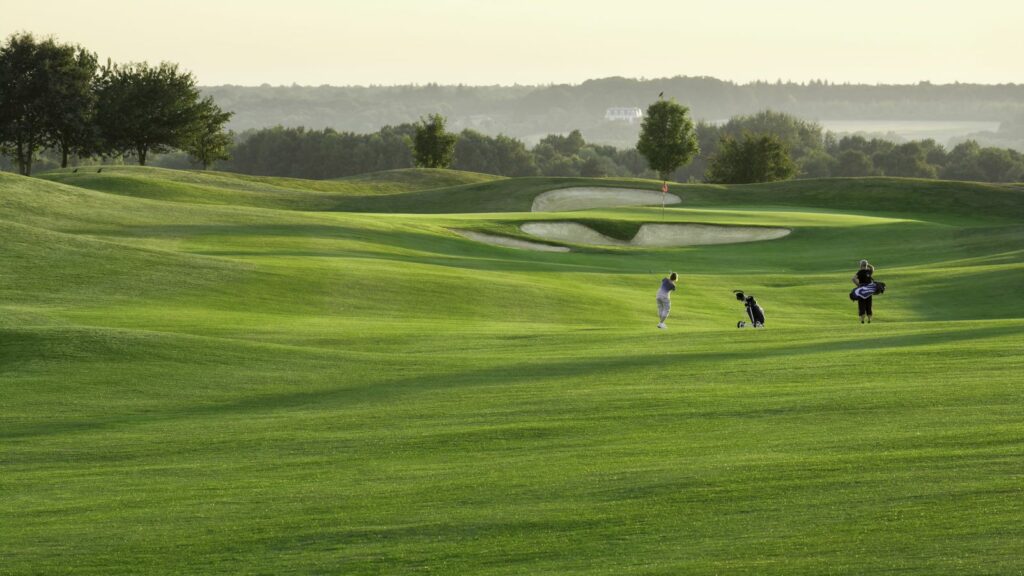 If you are a Golf Amateur, the region have tons of options. If like us you live in the east of Paris then you'll have Guermantes, Ozoir-la-Ferrière or Crecy la Chapelle to practice your swing.
You can get a starting kit around 140 euros for the clubs and 60 euros for the bag and practice in the range where you'll pay according to a number of balls. You can even take some lessons if you are looking to practice in the green.
6. Go for a Swim in a Lake or River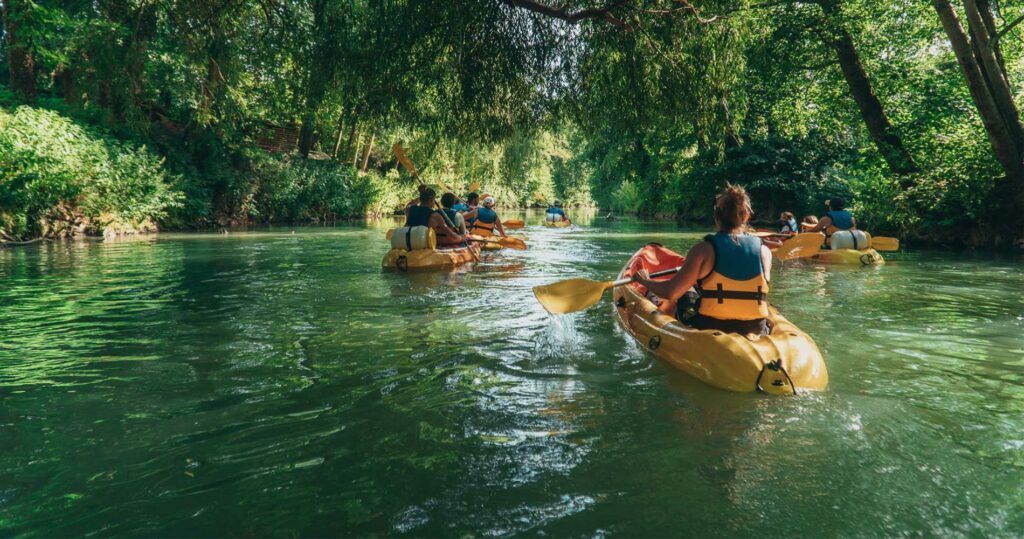 In the region, you'll find plenty of spots where you can swim, whether its a Nautic center or a spot in the river, you can find some activities such as Kayaking, Canoeing, Wake Boarding or even Jet Skiing.
The Seine have some nice spots in the small town of Soisy-sur-Seine, while the Marne have the Noisiel Parc but also some hidden gems like Crécy-la-Chapelle.
7. Go shopping in Val d'Europe or Galerie La Fayette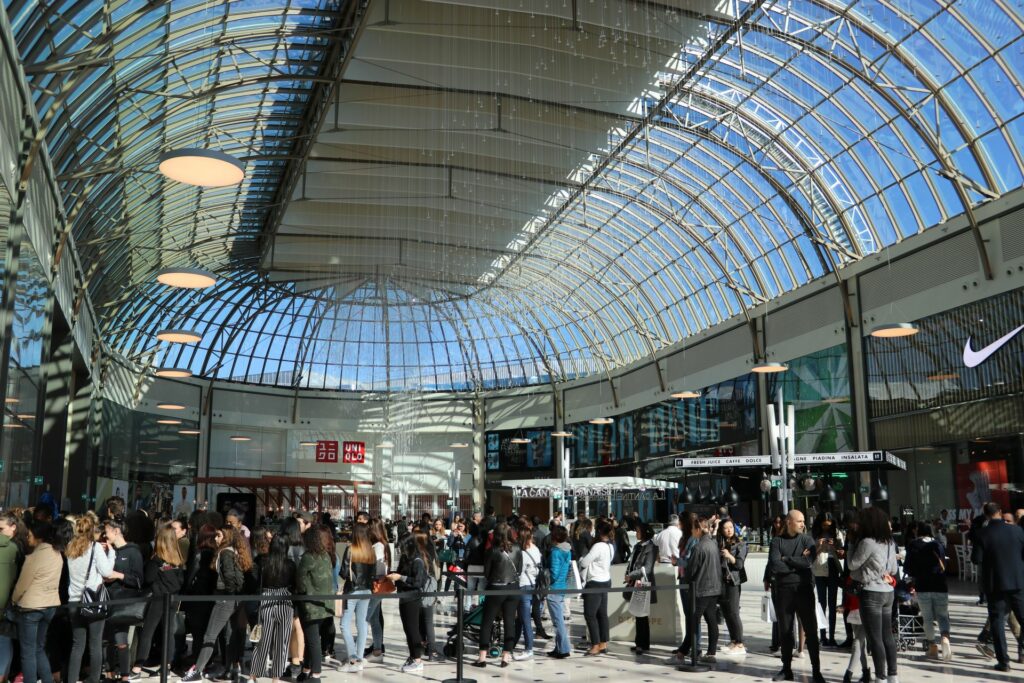 Val d'europe is one of the biggest mall if not the biggest mall in France. You'll find in this shopping center all traditional commodities, like clothing stores, super market, restaurants and even an Aquarium.
One particularity of this mall is that they also have a dedicated space for Premium Brand Outlets. So it's quite a prized location for tourists looking for luxury goods.
Galerie La Fayette, Printemps or Le Bon Marché on the other hands are definitely the real deal when it comes to luxury shopping experience but in Paris.
8. Enjoy some Asian restaurants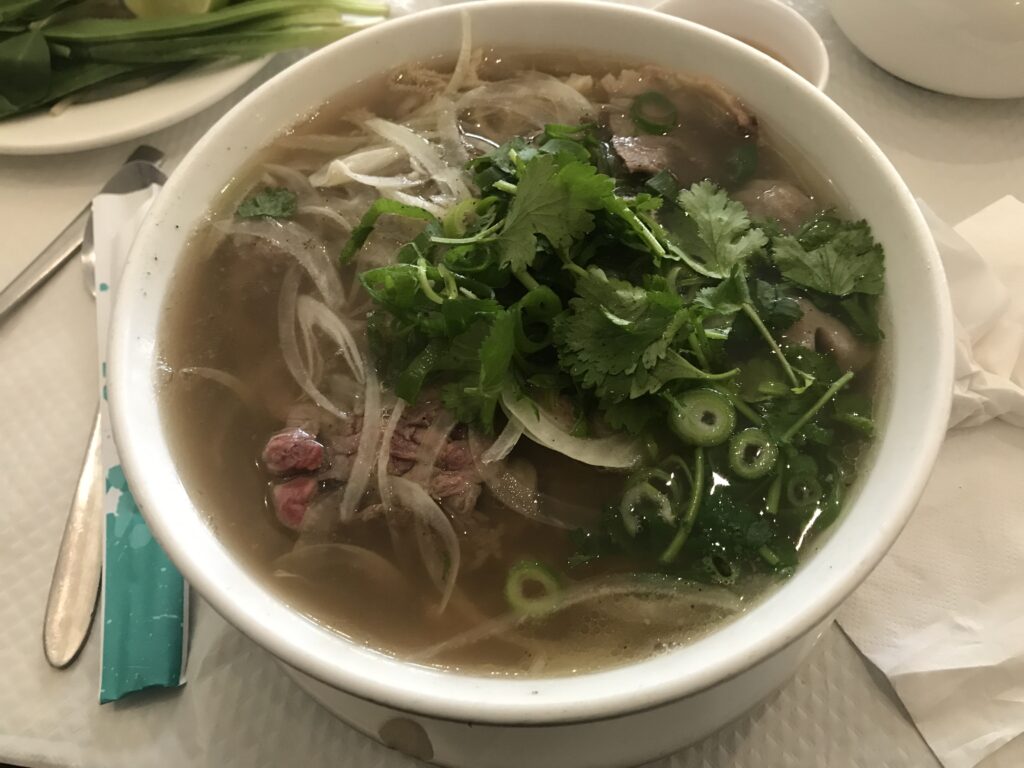 If you love Asian food, you'll find plenty of it in this region. If you are keen on Japanese food such as Sushis or Ramen, Saint-Anne Street in Paris is the perfect location.
On the other hand if you love Vietnamese and Chinese food, you will find what you look for in the 13th District of Paris but also in the citie surrounding Lognes. Which is the most asian populated city in France.
9. Take some pictures in Cergy or La Défense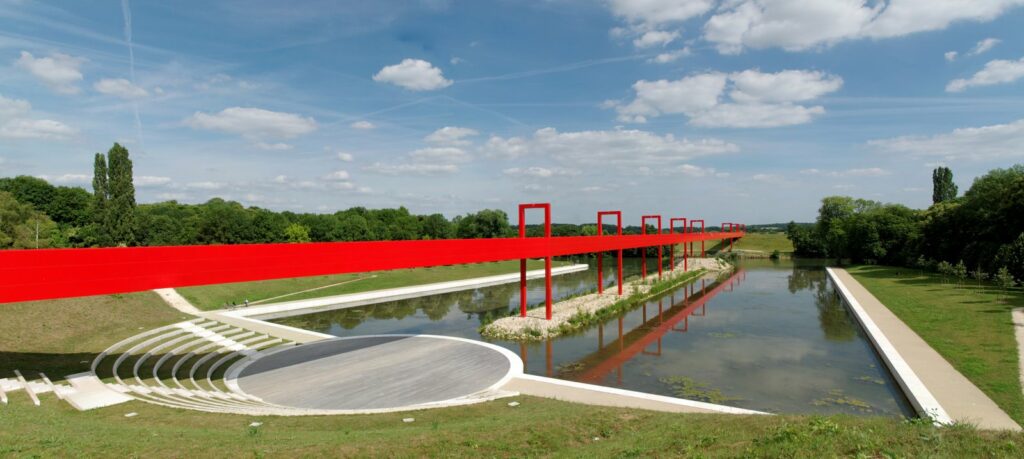 If taking pictures whether it's landscape or portrait is your thing. Obvisouly Paris is quite a special location do to so.
But there are also some other hidden gems such as Axe Majeur de Cergy if you're into nature photography or La Défense quarter if you love modern architecture.
It's also a nice place to walk around and enjoy the day in spring or summer.
10. Visit a Castle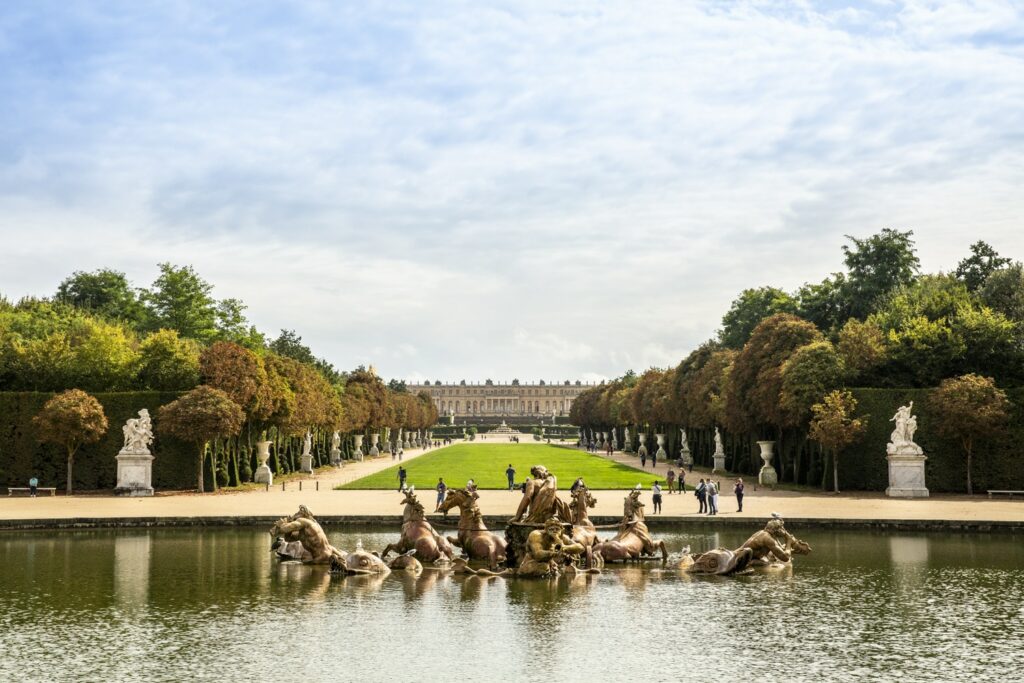 France is very well known for Castles and this region is no different. In the IDF you'll obviously find the most famous of all castle : Versailles the home of Louis the XIV aka the Sun King.
Many luxury commercials have been shot there. It's pretty hard to have a higher standard of luxury. But there are also some other smaller castle such as Vaux le Vicomte which are still quite interesting.