The Mekong is a river that runs through Southeast Asia, but it's also the name of a restaurant located in Lognes.
Like the river, the restaurant gets its inspiration from many countries, such as China, Laos, Cambodia, and, of course, Vietnam.
This restaurant is quite old, but is the food good and worth trying?
The location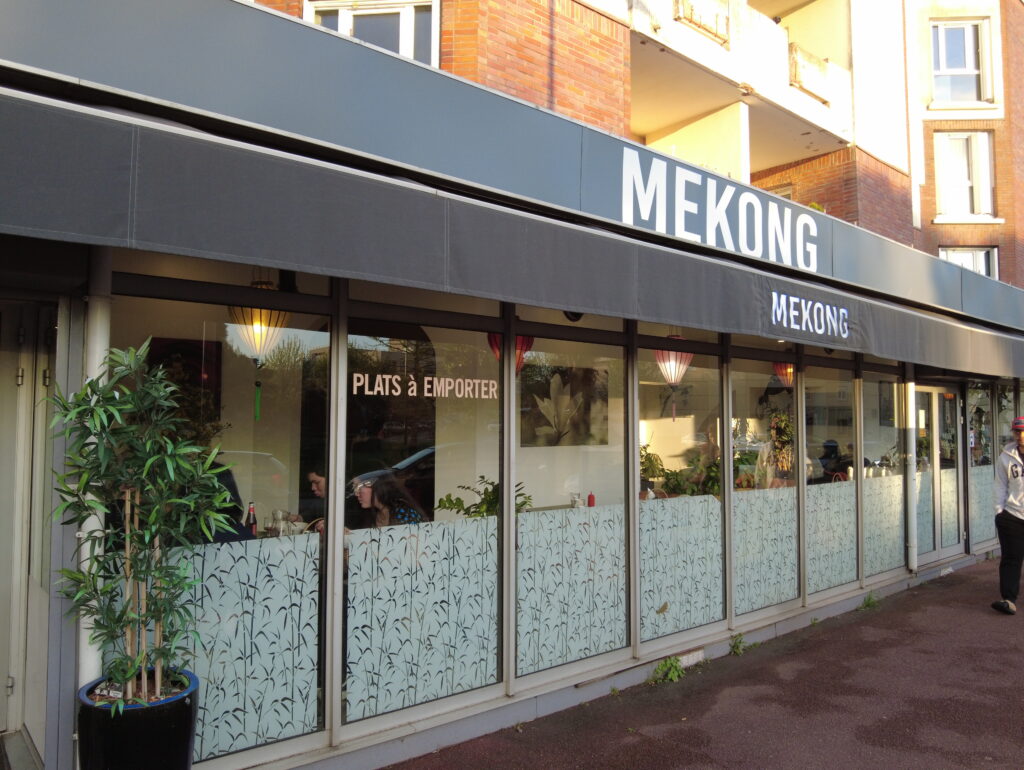 Le Mekong is located in Lognes, France. The city of the dragon, and more precisely, near the post office, where Asian stores are highly concentrated,
You have nearby other restaurants, Café de Lognes, Hauky, and even a little convenience store named Boun Sy. The restaurant is basically in an area called La Maillière, which is highly populated with people of Asian origins.
It is basically the center of the city for Asians. You actually have the train station and other Asian restaurants and supermarkets on the other side as well.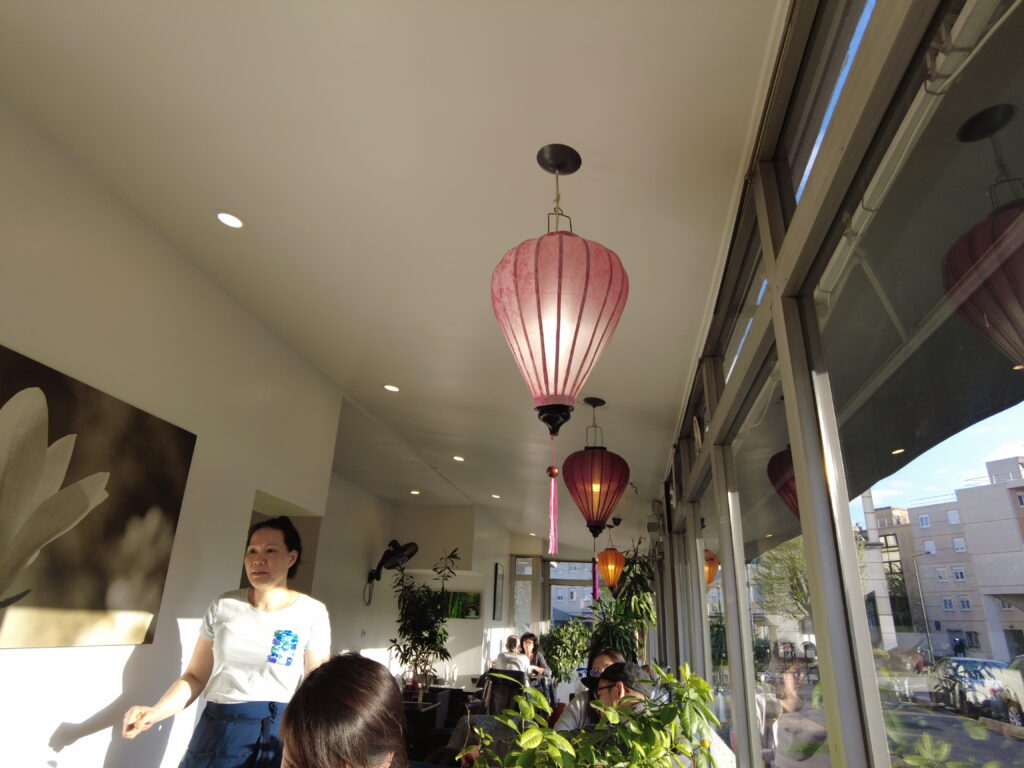 The interior is actually quite nice; it was renovated maybe a decade ago. The style is now clean and modern. There's a lot of light coming in from the front tables of the restaurant.
Since the restaurant is Vietnamese, there are a lot of nostalgic decorations, such as Hoi An-style lanterns on the ceiling and some photos of flowers on the walls.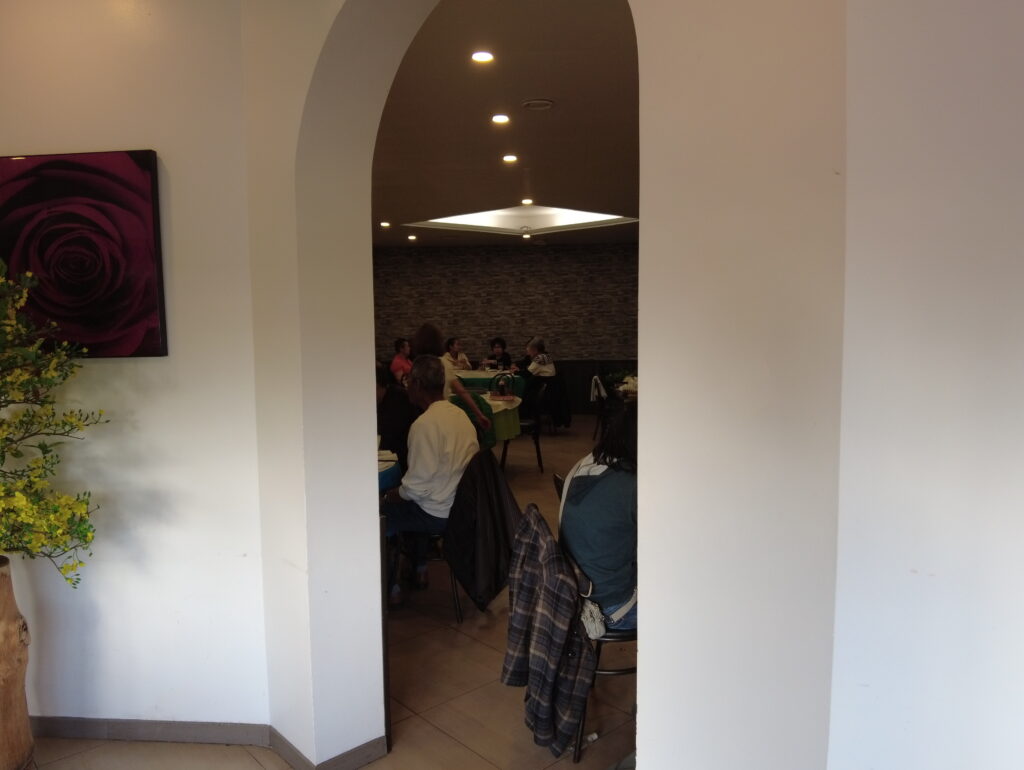 It's honestly a good looking restaurant with many rooms and a lot of space. I think you could easily have 100 seats in this restaurant.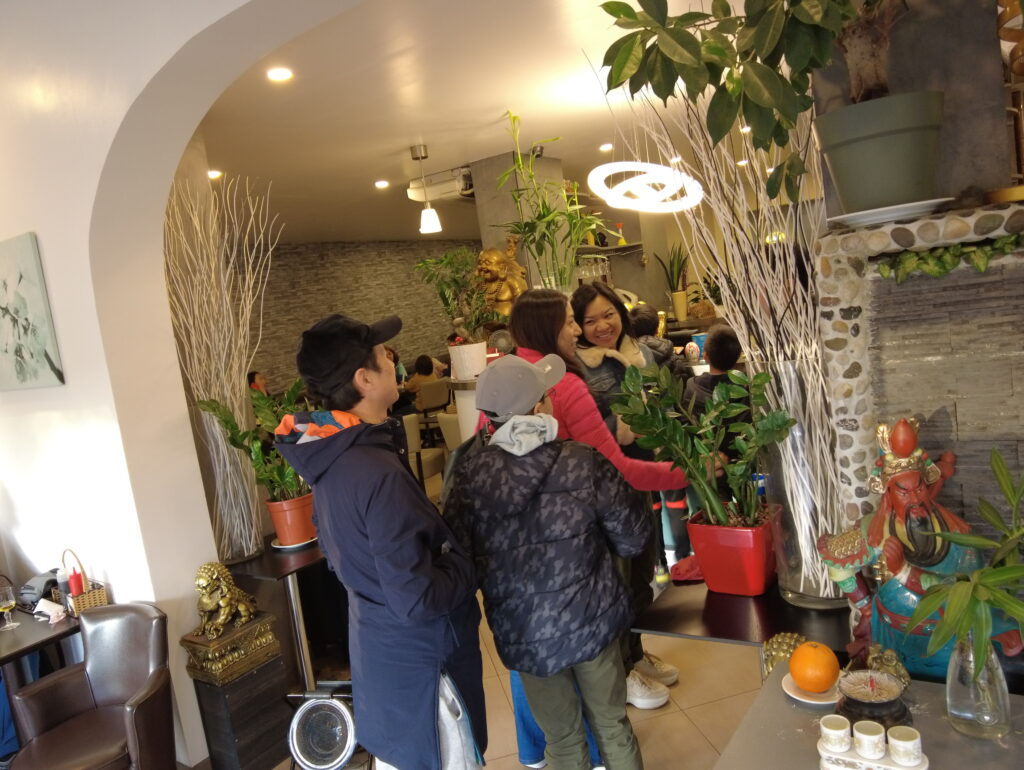 This restaurant is well located and quite popular. I think they sometimes bring some singers or bands and organize some events.
The menu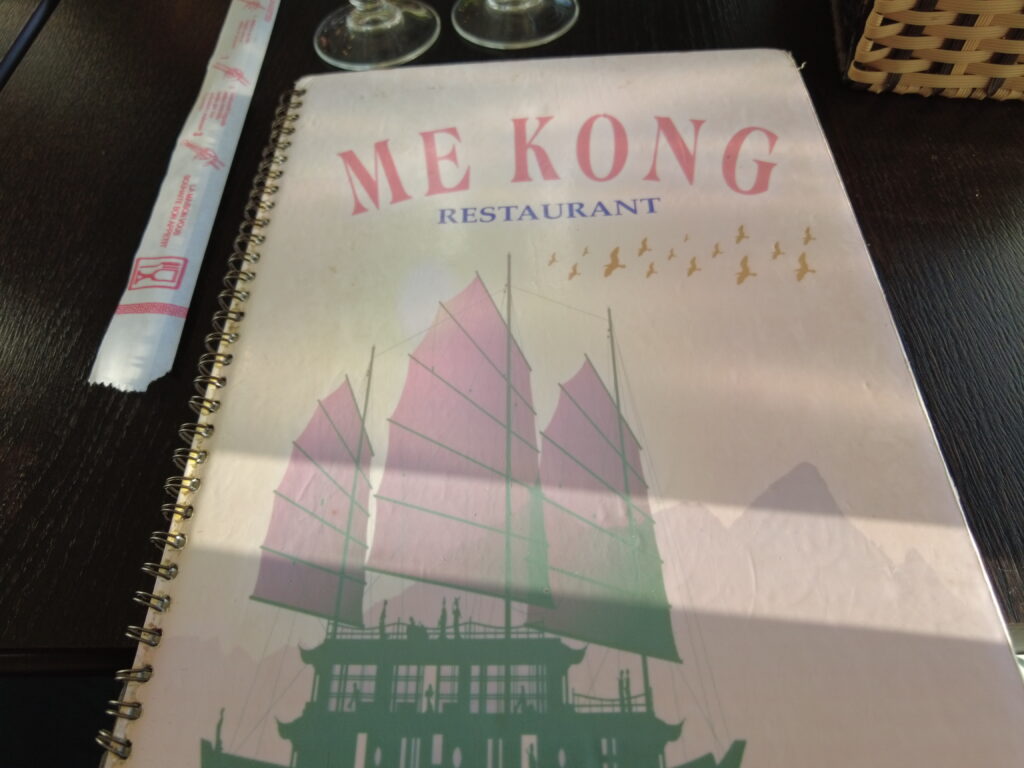 The menu in Mekong is quite thick, actually so thick that I couldn't take everything in pictures. It's probably over 10 pages. Having specialties from all these countries is the ambition this restaurant has to fulfill by using this famous river's name.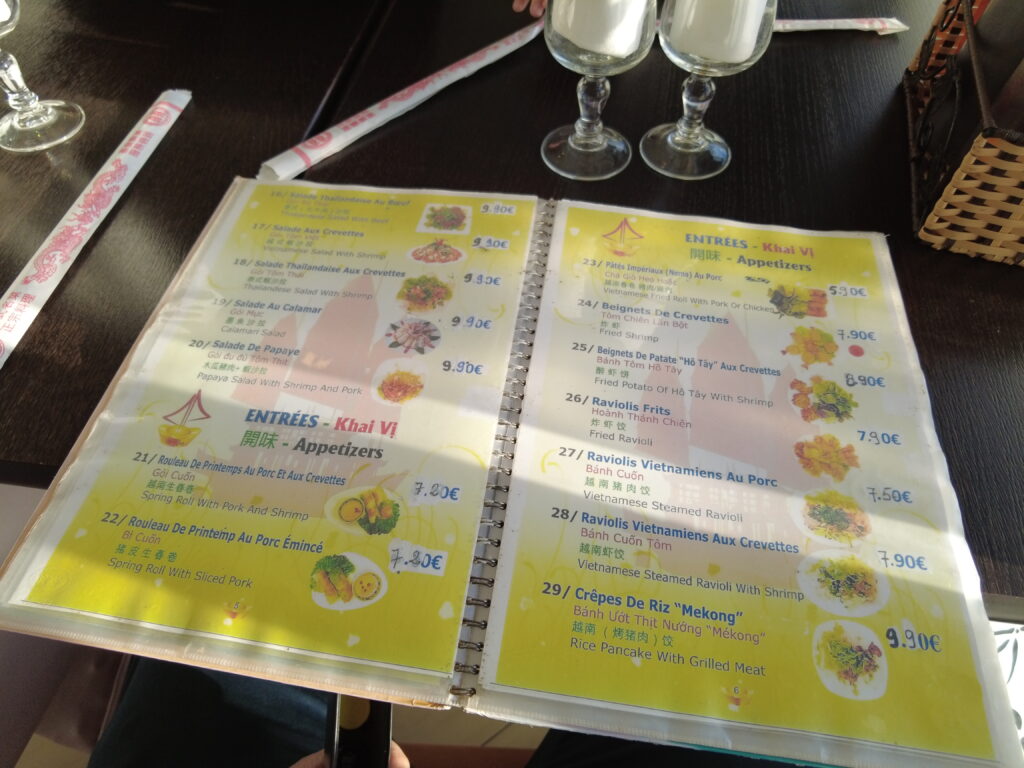 Like most Asian restaurants in France, the course starts with starters. You'll find some classics like fried spring rolls, Vietnamese crepes, fried shrimp, and some raviolis.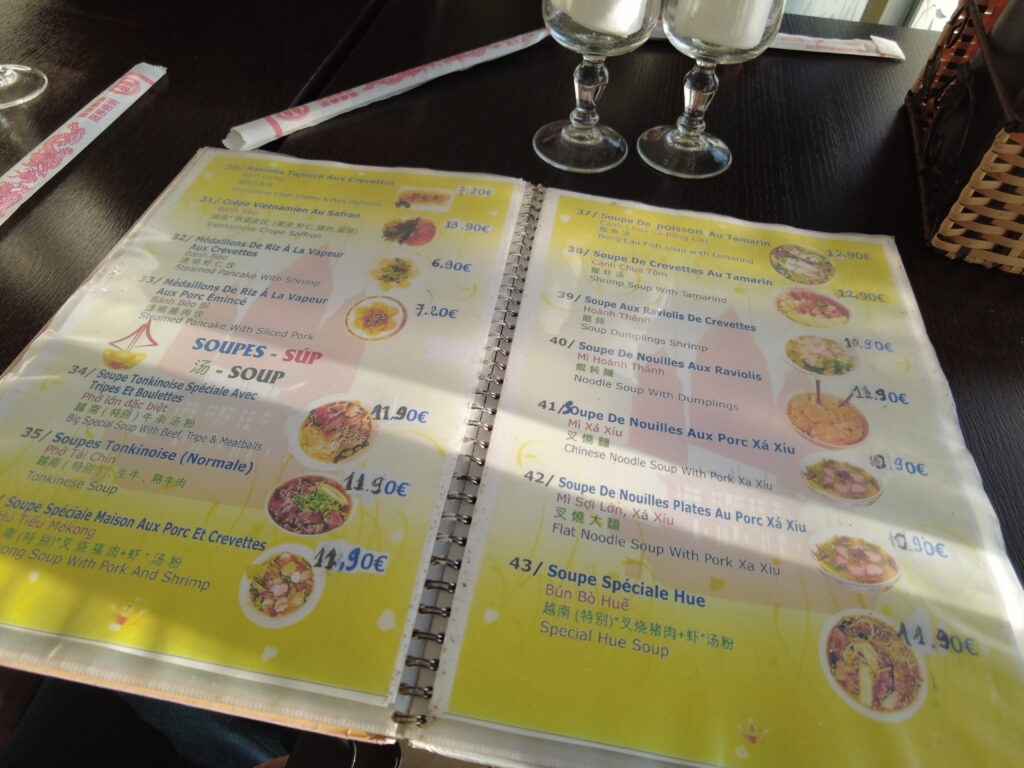 Then you'll find some soups from China or Vietnam, for example, pho, bun bo hue, shrimp ravioli with noodle soup, etc. They even have some canh chua, which is a soup that you usually make at home out of tomatoes, leaves, and sometimes fish.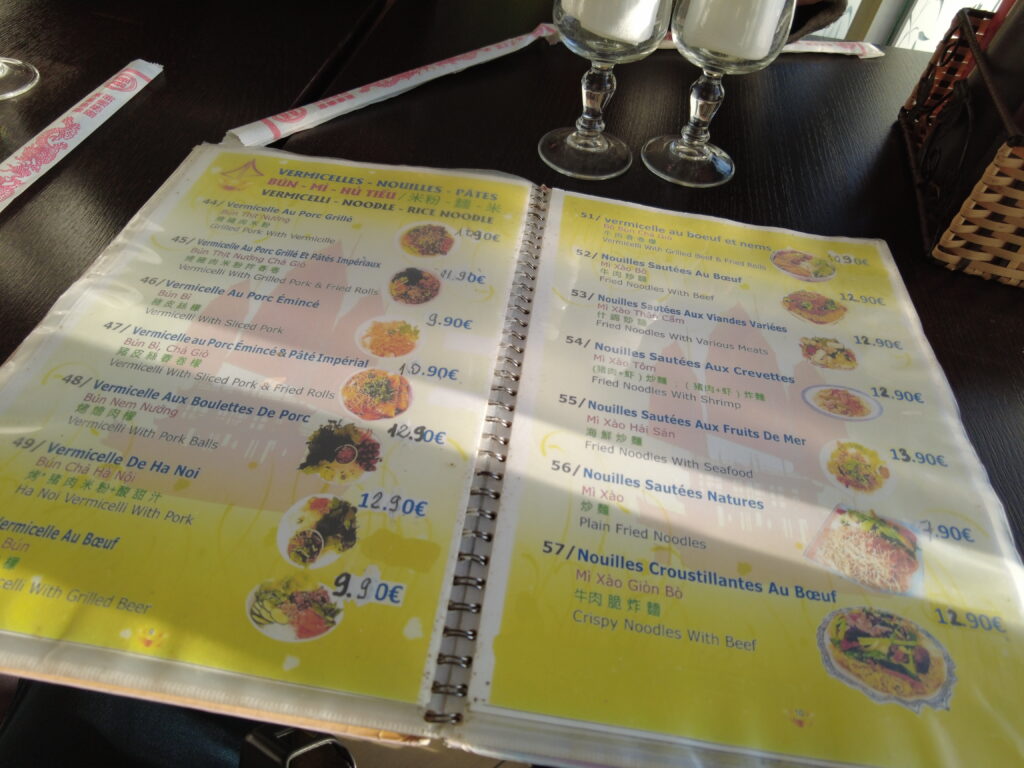 You have, of course, the plates of noodles and vermicelli; these noodles are either boiled and sautéed on the wok or sometimes even deep fried in oil. We call these in Vietnamese Tron or Gion. Pan-fried noodles with beef also called Beef chow fun are a good example of food coming out of China.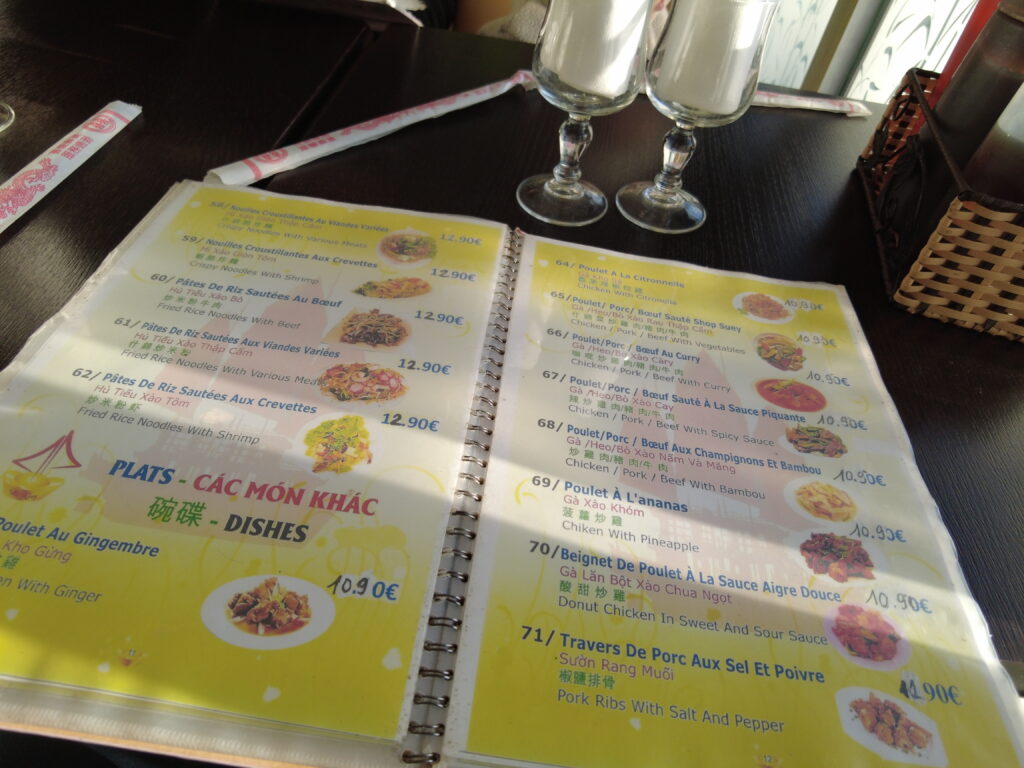 Finally, you have the special dishes made out of rice noodles or rice. In this section of the menu, you'll find some dishes such as lemongrass chicken, pork ribs seasoned with salt and pepper, or sweet and sour friend chicken.
For the drinks, basically all the classics: three colors, hot tea, coconut juice, etc.
The experience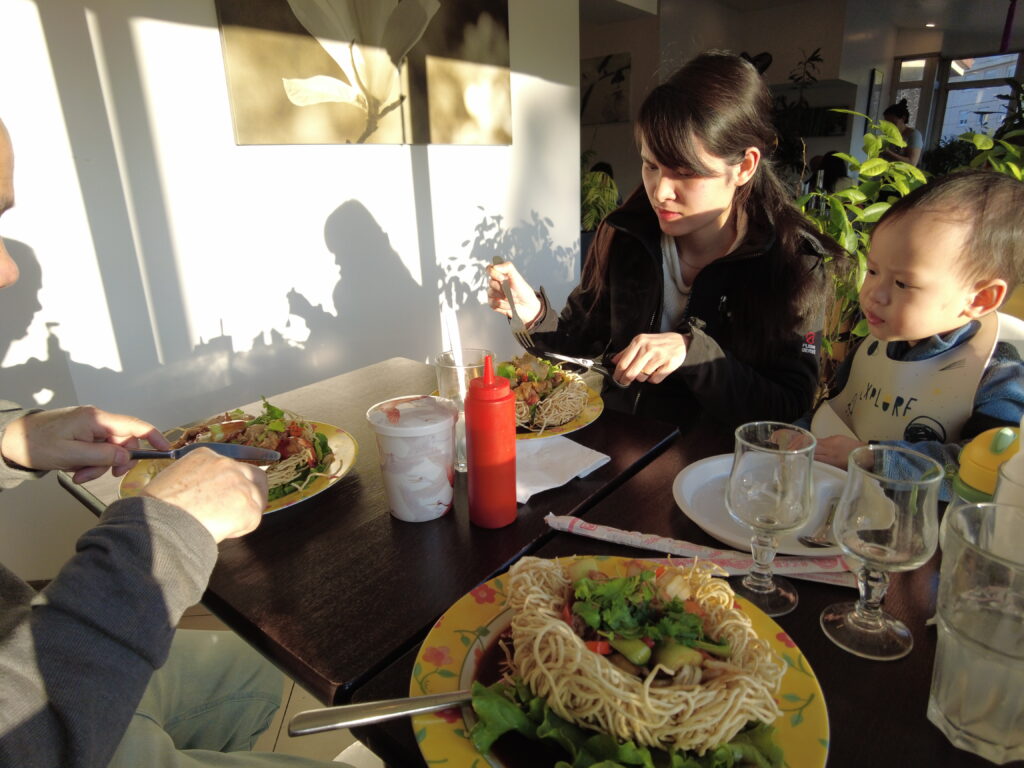 The service was good and fast. The staff was polite, and there were many waiters and waitresses to serve all these tables.
We were sited in front of the windows, which I personally like, but my wife and dad, coming from Vietnam, are the type of people who avoid the sun.
They had baby seats, which is always a good point. For some strange reasons, this day we all decided to order the same dish: Mi Xao Gion or Beef Chow Fun. It's going to be hard to judge this single dish since it's not even a Vietnamese dish but more of a Cantonese dish. Still we have to review the food.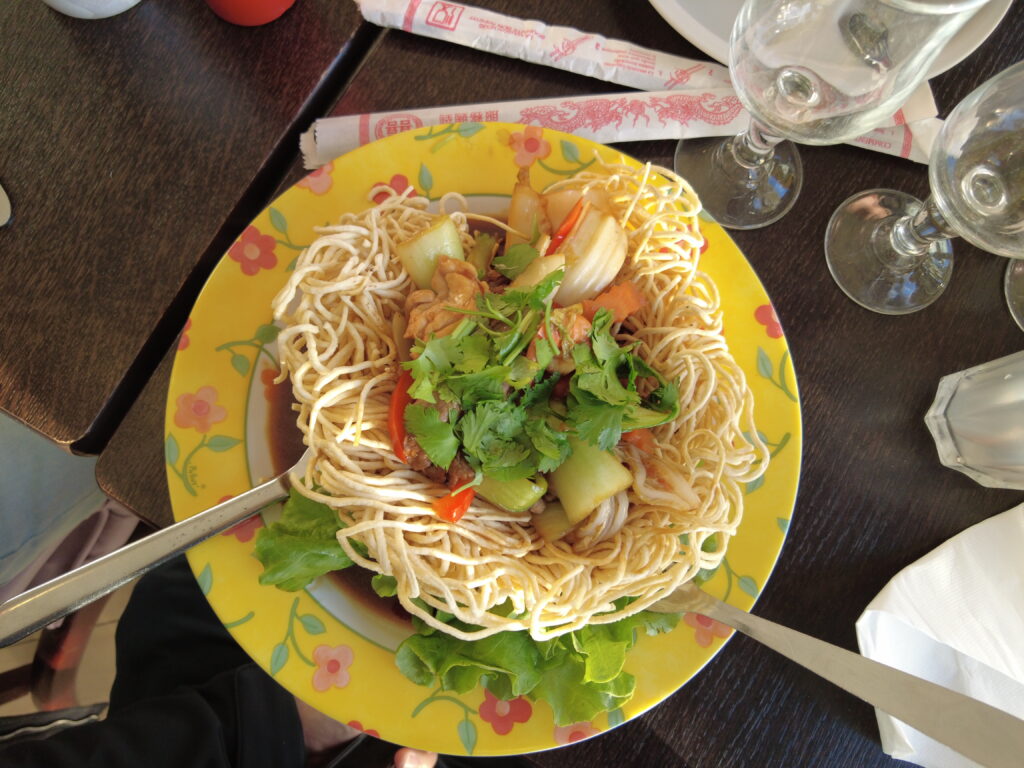 Let's not beat around the bush; it's not the best Mi Xao Gion we've tried. Actually, the one at Café de Lognes, located one minute away, is much better.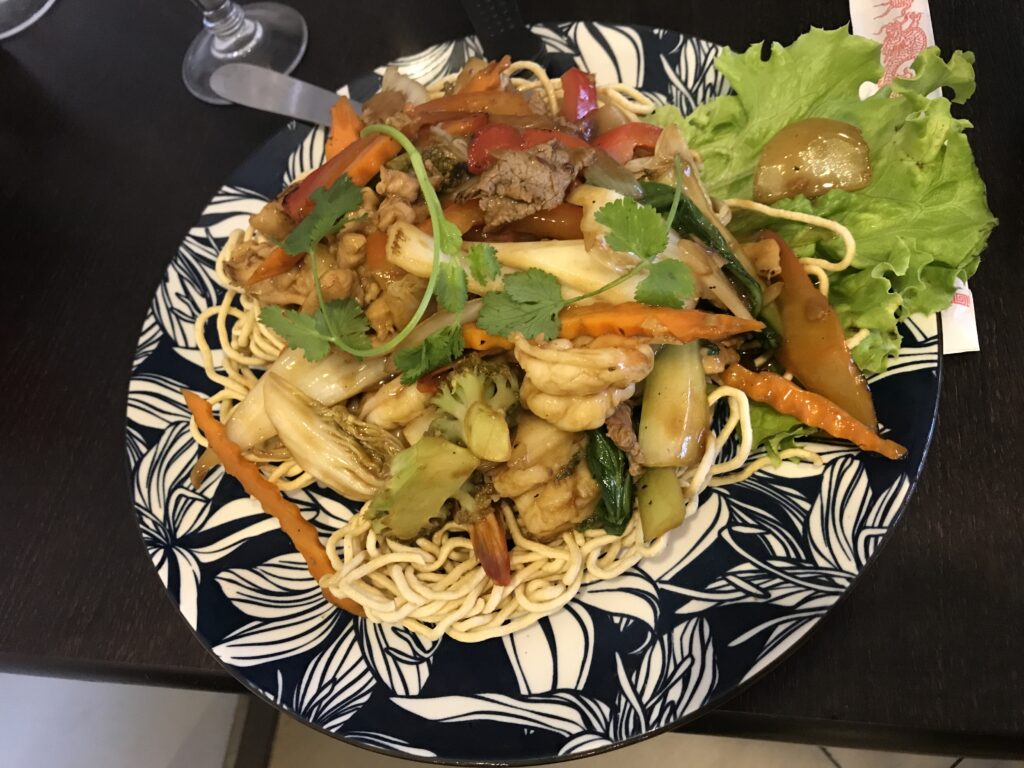 The fried noodles were actually good. They were light, extremely crispy, and almost dissolving in your mouth. It's a style I can appreciate, even if it tends to make a mess around your plate.
The sauce was good and tasty as well; there was no issue with this part. Perhaps the only thing that was a tad disappointing was the garnier. First off, the amount of noodles my wife and I got compared to my dad was obvious. You can even see it in these pictures.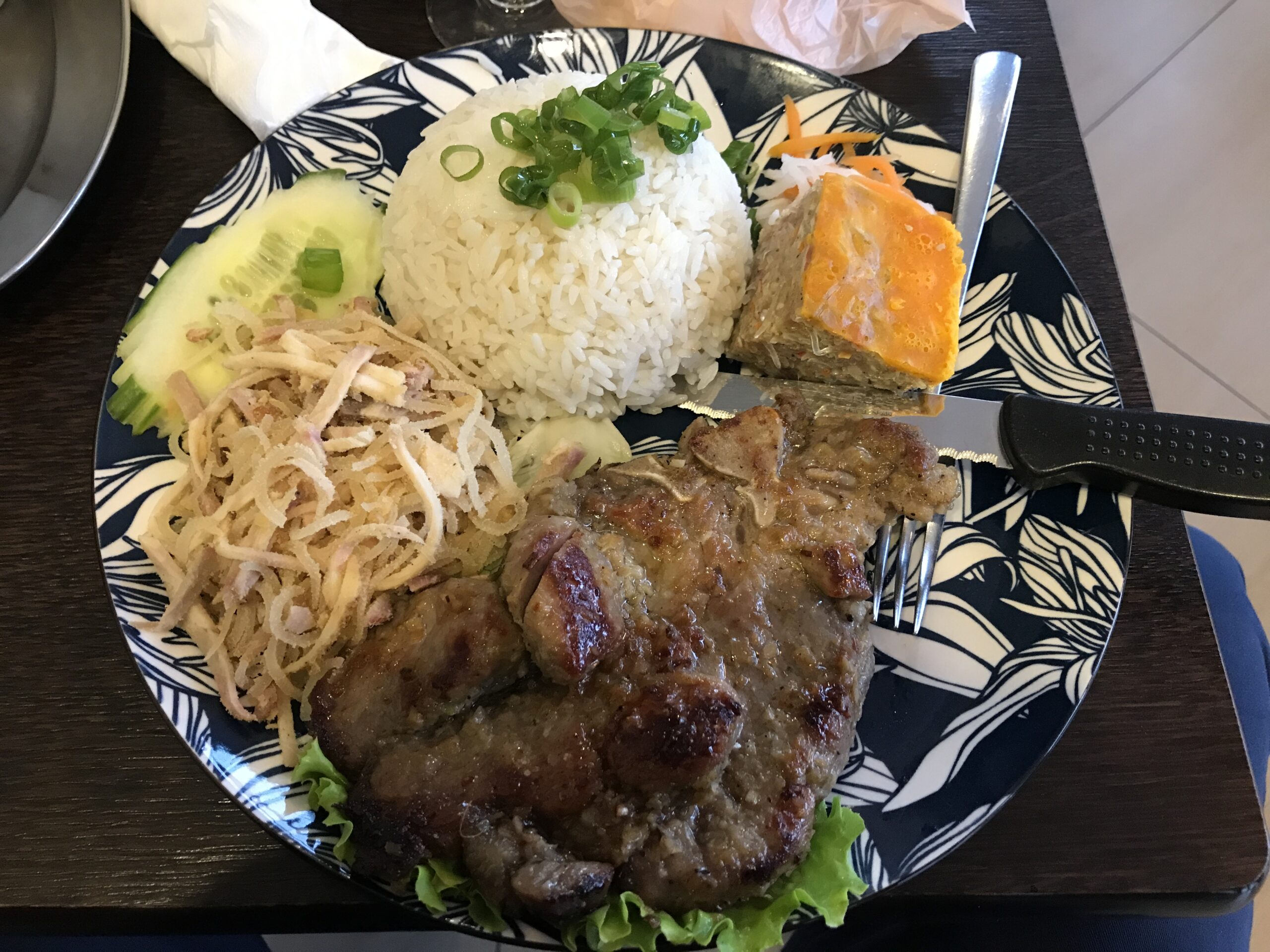 Secondly, it seems like, quantity-wise, it wasn't very garnished. We chose the Thap Cam and were expecting beef, shrimp, and, I don't know, perhaps squid or something. But we were met with pieces of chicken.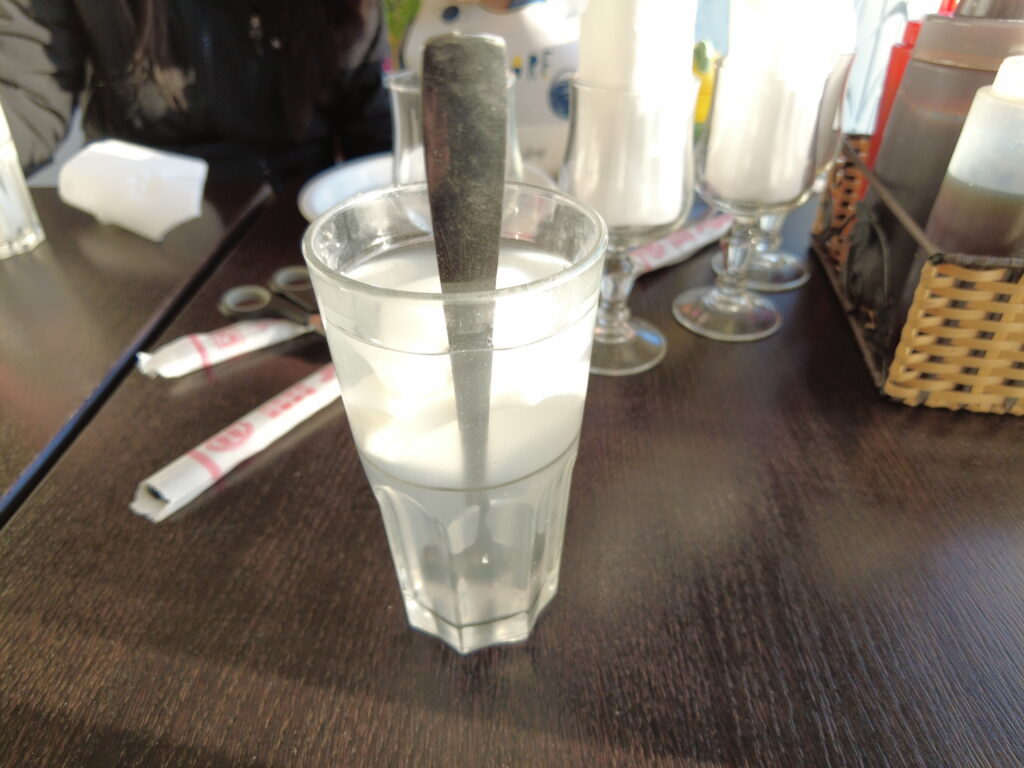 Veggies were also lacking in broccoli or at least some green beans. I think the worst part was that the meat didn't feel fresh but rather frozen. My wife usually says that it might not be to her taste, but at least it has to be fresh food.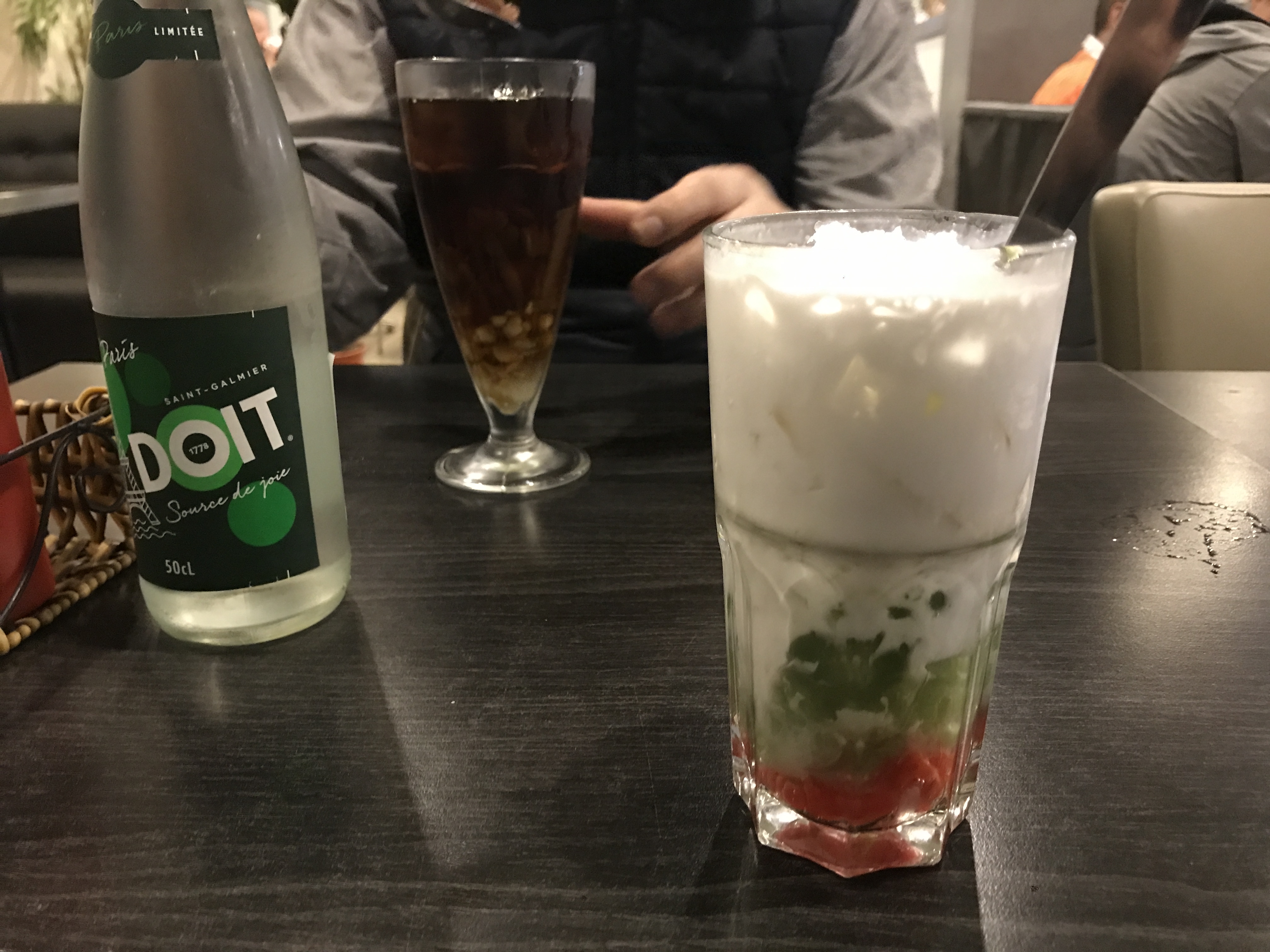 Most Asian restaurants in France serve frozen coconut juice. Some of them give you ice, and some don't. Here, the juice was slightly cold, but not enough, in my opinion.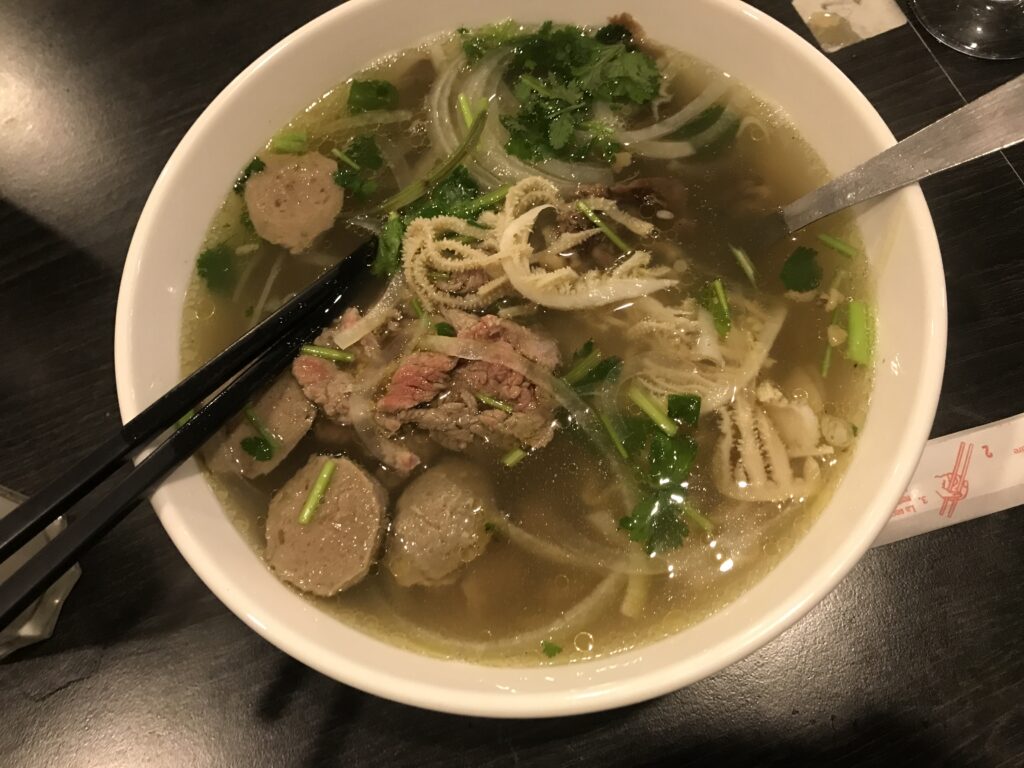 I've actually eaten in this restaurant before, and the food was all right. But nothing to rave about. That's why we usually tend to go to other places to eat.
Verdict
8.0 out of 10.
Mekong Restaurant in Lognes is a nice-looking restaurant that serves many types of dishes from Southeast Asian countries.
For us, it's a decent restaurant, but definitely not the best in the area. We don't come here often, and we feel like the Café de Lognes, located 1 minute away from this restaurant, serves better Chinese food.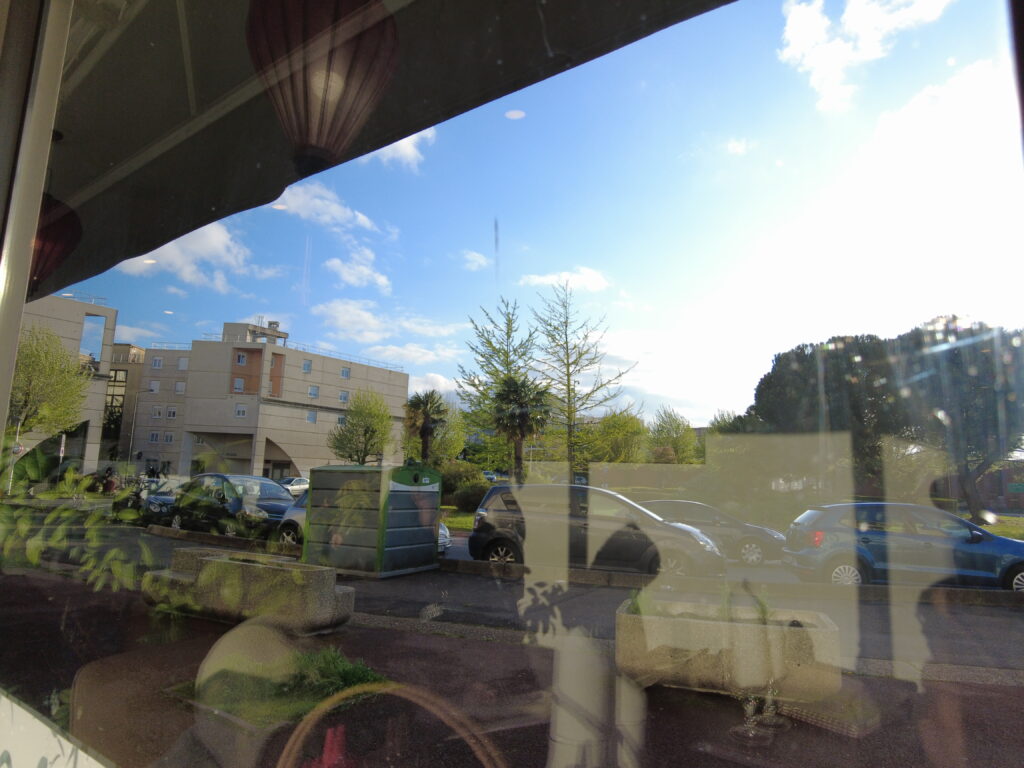 Regarding Vietnamese cuisine, we also believe that Nhu Y, Pho Quynh, and even Saigon's Tuk Tuk offer a higher quality of dishes. The Pho and Bun Bo Hue here are still good, perhaps at the same level as some of the competitors.
We came back to eat during the closure of other restaurants. We tried other dishes that were decent as well.
In the end, this restaurant is a solid alternative for enjoying Vietnamese dishes.
Informations
Le Mekong
Address : 4 Square Bergerie, 77185 Lognes
Phone : 01 60 17 80 28
Facebook : https://www.facebook.com/MekongOfficiel/?locale=fr_FR