Paris is a city known for its gastronomic culture; the city is home to some of the finest restaurants in the world.
But despite all the Michelin-starred dining options, there are also hidden gems that are much more affordable and popular, such as May Hong Restaurant in Paris 13.
In this review, we'll explore the location's history, the atmosphere of the restaurant, and, most importantly, the food.
The location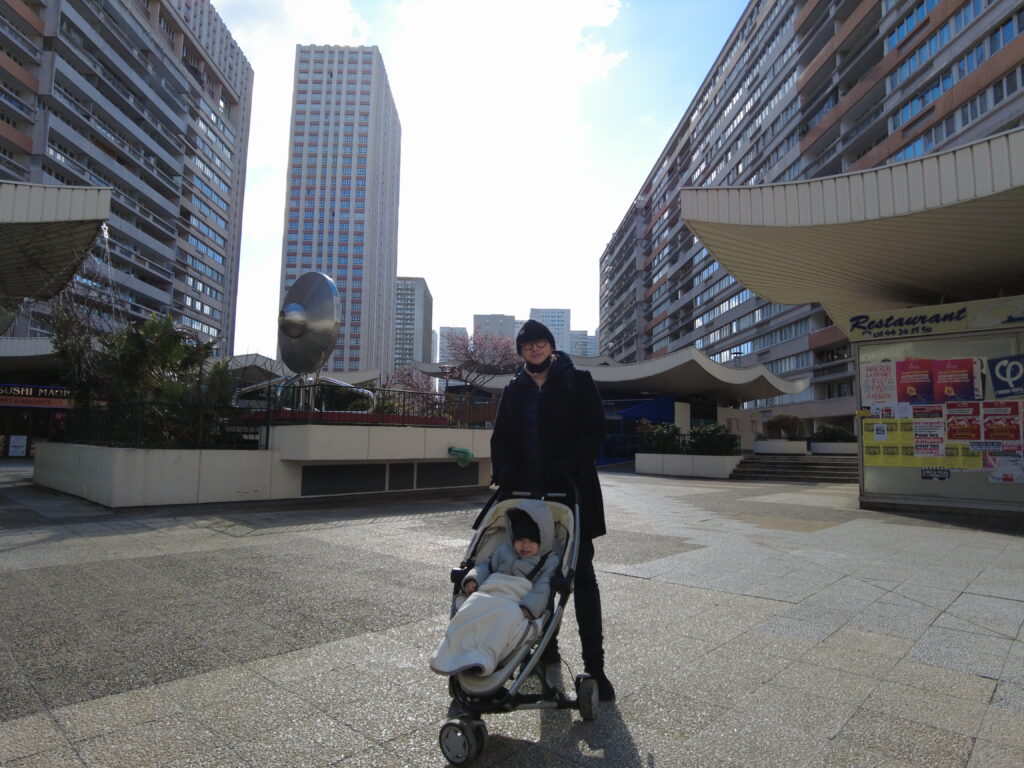 Located in the heart of the 13th district, more precisely in the Olympiades Mall, a sort of Asian mall built in the 1980s with a strong Asian culture,
You can actually find most Asian commodities in this mall, such as an Asian super market, Asian jewelry, Asian mangas, Asian music, Asian clothes, and of course Asian restaurants.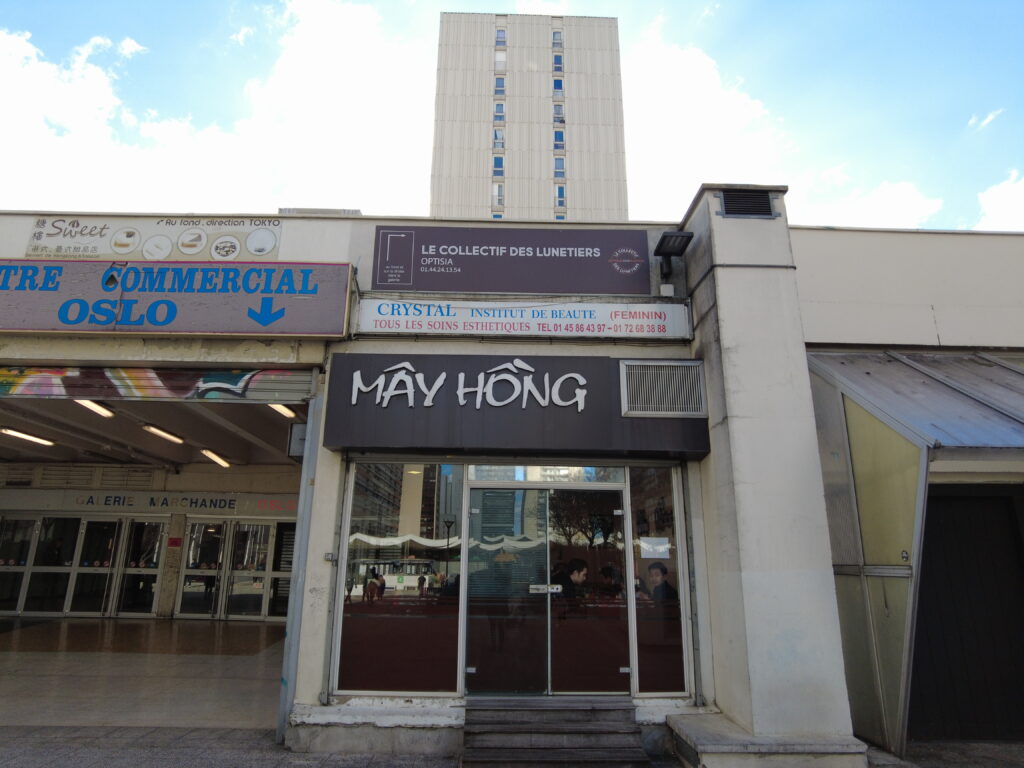 May Hong Restaurant is over 20 years old. We don't know if owners changed along the years, but my husband used to eat at Pho Bida, which is in the same area as May Hong. Lately, people seem to be liking this restaurant.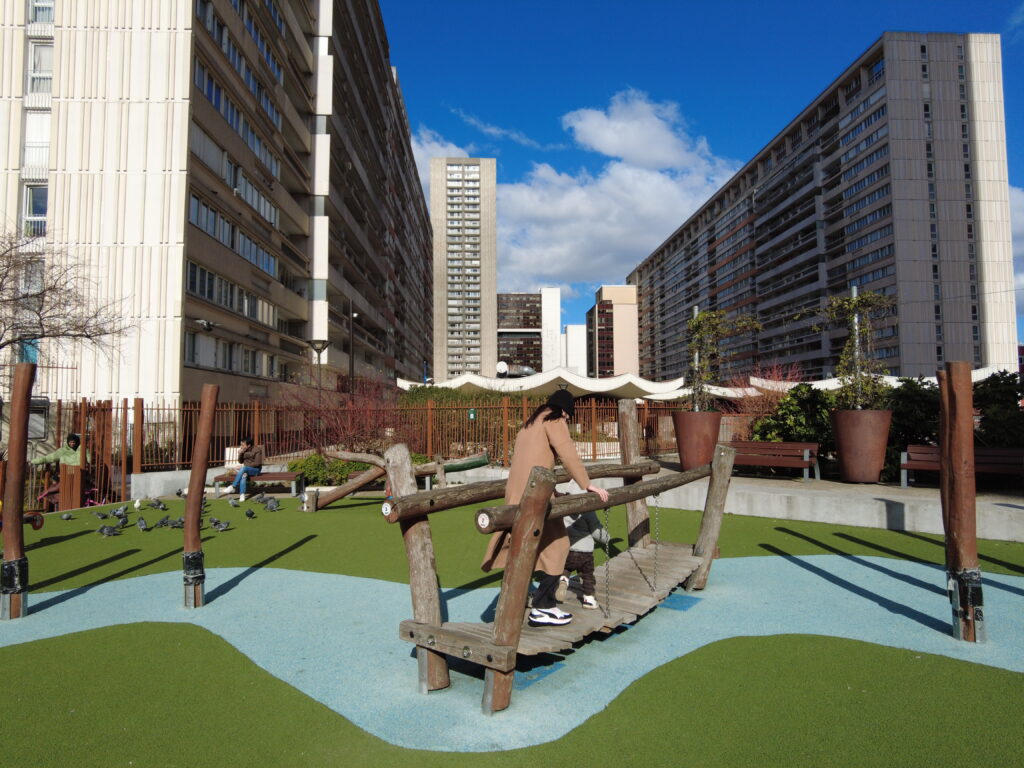 The restaurant is medium-sized and located near the famous square, where you can walk between the buildings and find some other restaurants.
The decor is simple and unpretentious, with traditional Vietnamese artwork adorning the walls. The menu is simple, featuring classic Vietnamese dishes like pho, spring rolls, bun bo hue, etc.
The Atmosphere
Walking into May Hong, you'll feel like you've been transported to Vietnam, or more like a Vietnamese restaurant in France, if that makes sense. With a mix of French, Chinese, and Vietnamese decoration.
The restaurant is cozy and intimate, with that old feel you get from buildings built in the 1980s. It basically has the same feel as any other shop in this mall. The tables are close together, but not so close that you feel cramped. There is a good amount of natural light coming out of the glass walls.
The staff is friendly and welcoming, always ready to answer any questions you may have about the menu.
Like many other Asian restaurants, this place was originally a place where you could eat good food for a reasonable price. So the decoration shows; it's nothing fancy, but the food is good, and that's what Asian people care about.
The Menu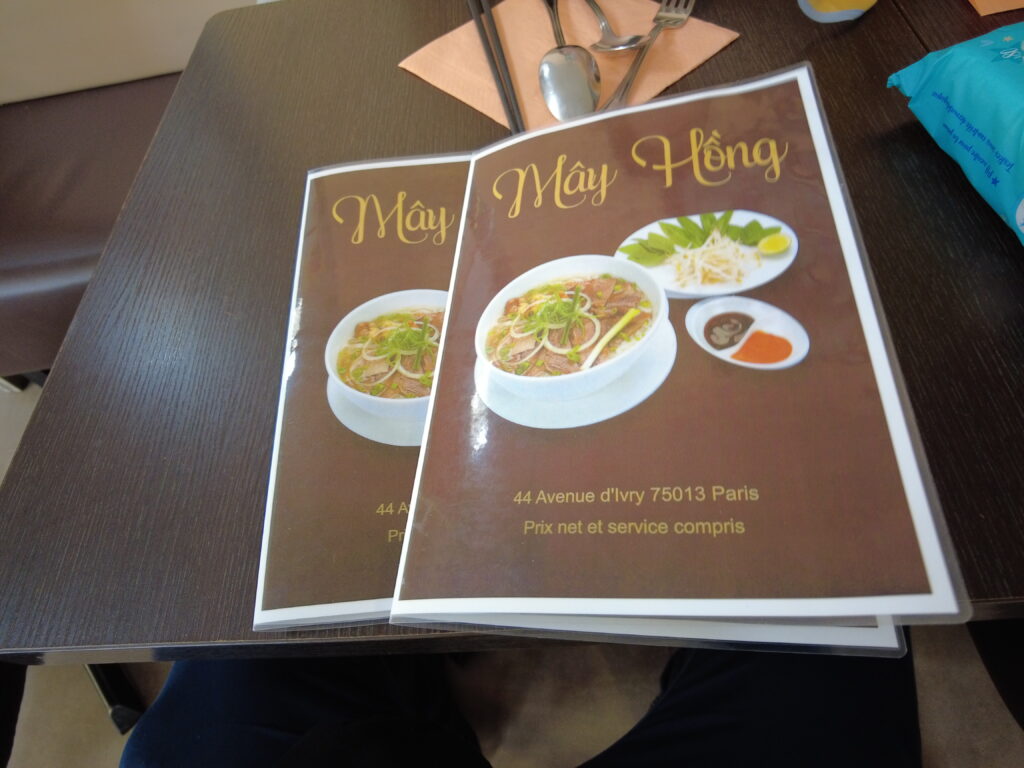 May Hong's menu is simple, and it's not overwhelming to choose what to order.
There are pictures and a translation for people who are unfamiliar with Vietnamese food. The prices are supposed to be affordable, but with the current inflation and compared to Vietnam prices, some might think it's starting to feel a tad expensive. 13 euros for a Pho Dac Biet is still around the median price for the same dish in a Vietnamese restaurant in Lognes.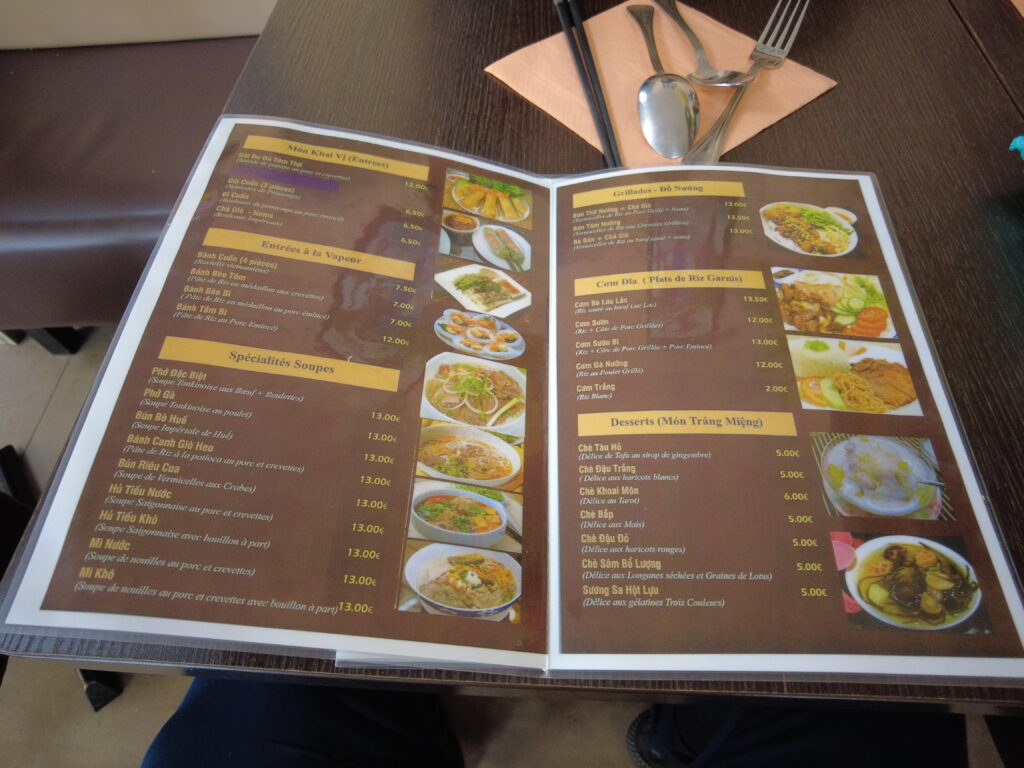 As always, in a Vietnamese restaurant, you'll find mostly specialties, like Pho Dac Biet, Bun Bo Hue, Bun Rieu, etc. In France, Vietnamese restaurants serve very different food from the one you usually cook at home.
Most precisely, food that would be a bit hard to cook well at home. My parents tried to make pho many times at home, but it honestly doesn't compare at all to the one you can find in these types of restaurants.
The Experience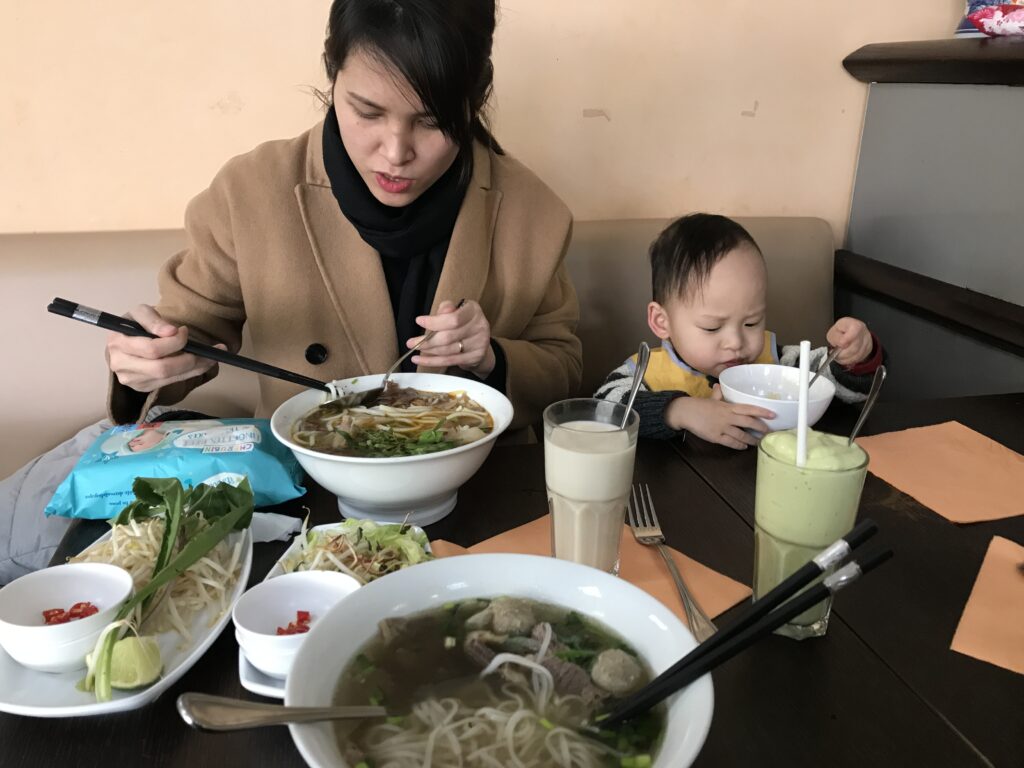 Now, onto the main event: the food. My husband ordered a Pho Dac Biet, and I ordered a Bun Bo Hue. It's been at least 5 months since I've tried one, and I must say I wasn't disappointed.
The broth is something quite special. Whether it's pho or bun bo hue, the taste is very, very, very strong and flavorful. You can feel the taste of the beef bones; it's amazing.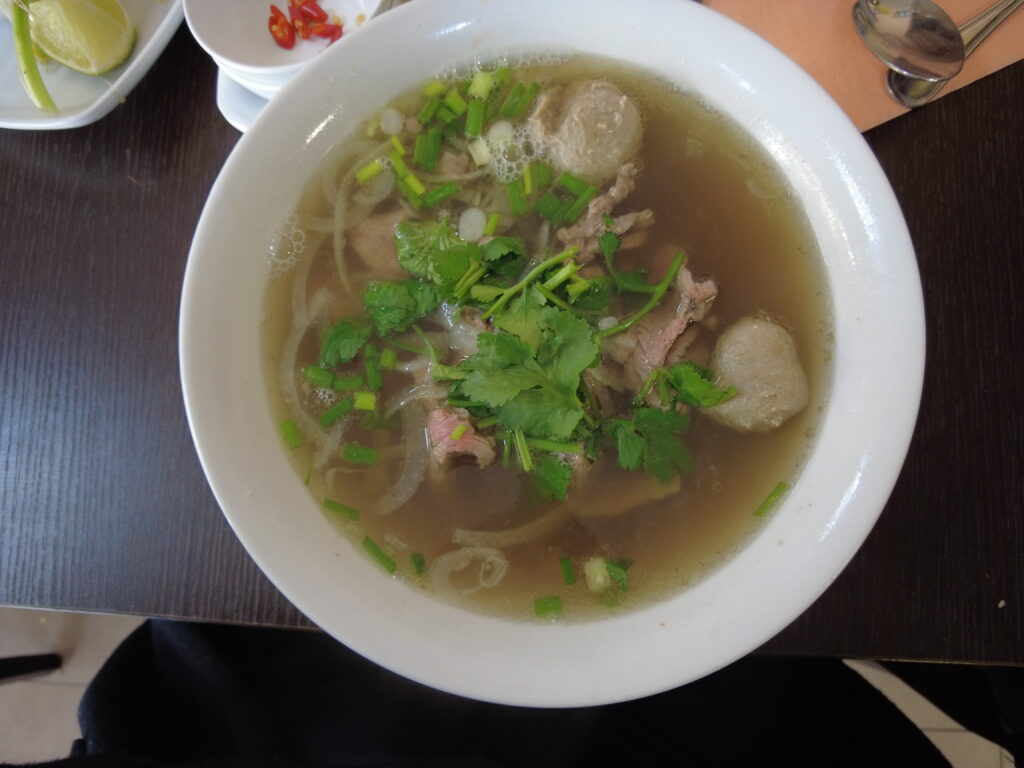 The broth is clear in appearance, a tad salty, but well balanced overall, especially if you use a lemon to bring equilibrium. The rice noodles, or banh pho, were fresh but nothing special, as we've tried better in some restaurants in Logan. The meat was good but not the best we've tried.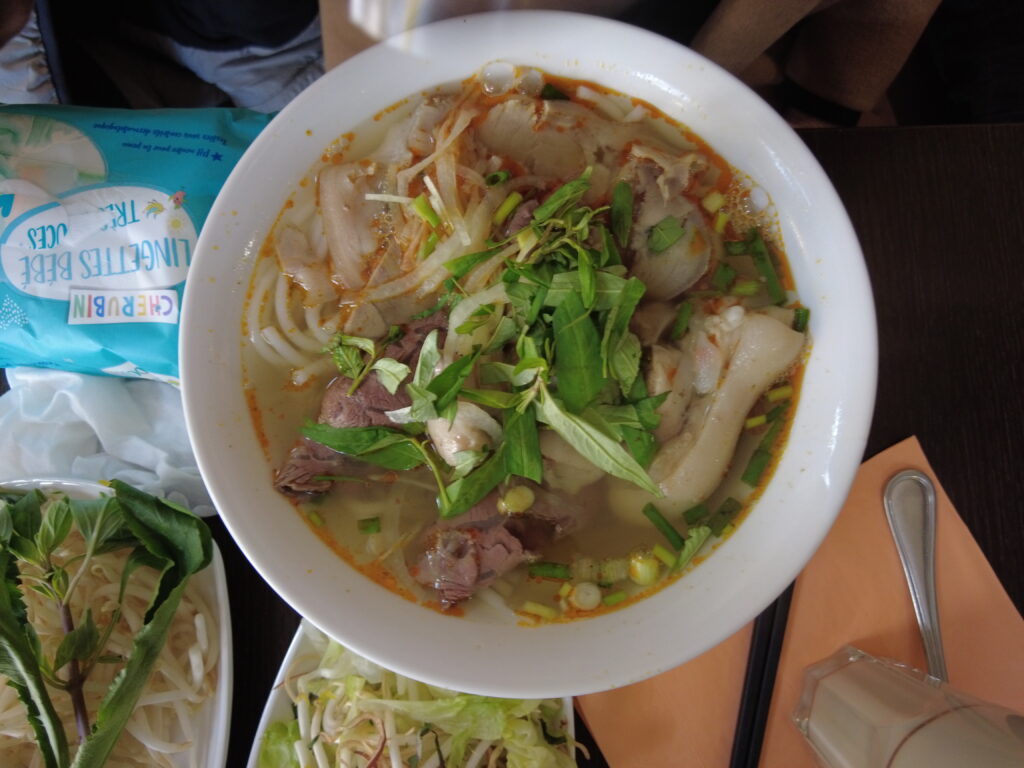 When it comes to the bun bo hue, the flavor of the broth was less salty and overall had a more subdued taste. It's honestly one of the best broths I've tried for the dish.
Everything was well balanced; perhaps the only negative point was the pork foot cuts, which had more skin than tendons.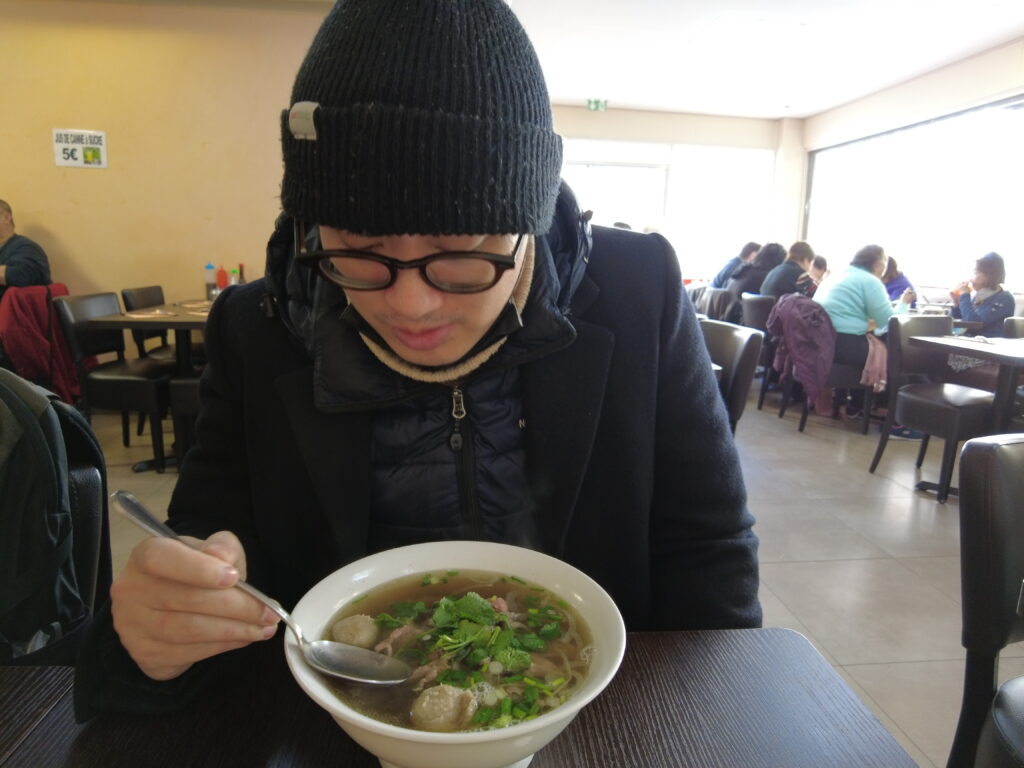 Other than that, I think this Bun Bo Hue is one of the best I've tried yet, and I understand the hype behind the reviews of May Hong Restaurant.
The drinks we ordered were Sin Tho Bo (avocado milkshake) and soy milk. Both were home-made and as good as you would find in a restaurant in Vietnam.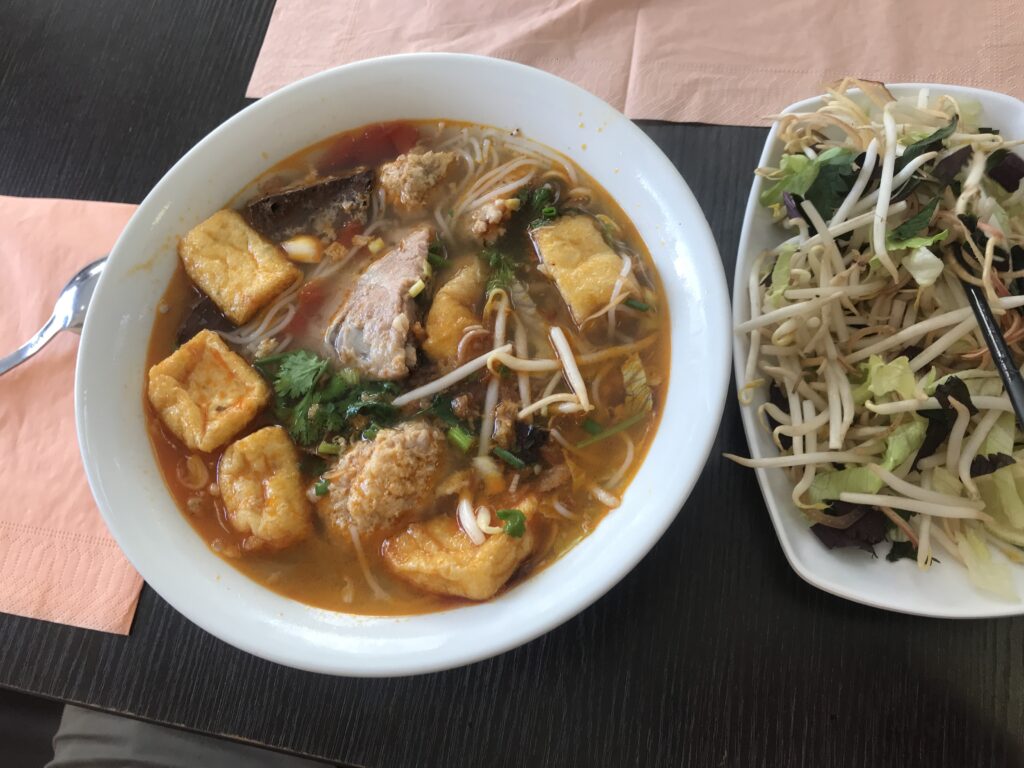 Bun Rieu Cua is another dish my wife tried at our second visit there, the dish is basically a crab and tomato soup with bun.
My wife and my dad really liked it. My dad even finished all the soup. It's not something you see often.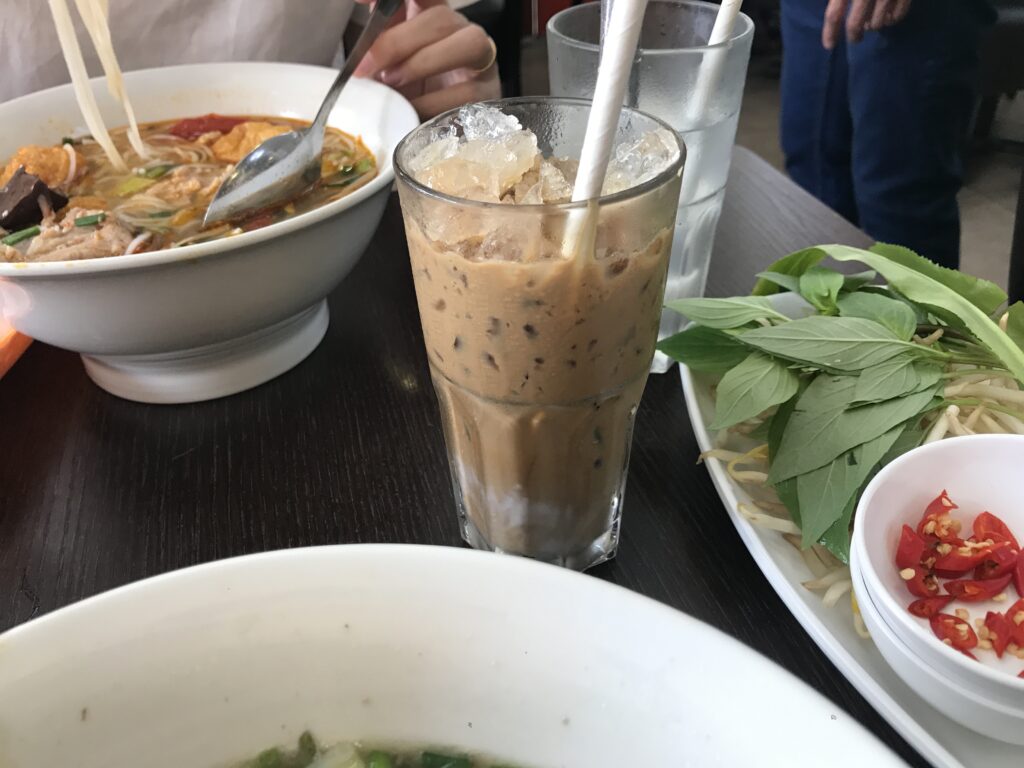 The iced milk coffee was very strong, even after mixing it. I think this fits more with the northern style of this drink. Even though the coffee tastes good, it's still a tad too strong.
Verdict
Overall, May Hong Restaurant in Paris 13th is a must-visit for anyone looking for authentic and delicious Vietnamese cuisine.
The atmosphere is warm and welcoming, the staff is friendly and helpful, and the food is overall extremely good and well balanced.
The broths, in particular, are perfect for people who enjoy strong, flavorful soup.
So if you find yourself in the 13th arrondissement, be sure to stop by May Hong for a delicious journey to Vietnam.
Informations
MÂY HỒNG
Address : Galerie Olympiades, Centre Commercial Oslo, 44 Av. d'Ivry, 75013 Paris
Phone : 01 45 82 20 01
Facebook : https://www.facebook.com/RestaurantMayHong/