It's fair to say that I've taken plenty of flights in my life, and with different airlines as well. I've never thought about making a review about one, but since I took a flight with Vietnam Airlines for the fourth time and I've just been experimenting with this blog, I thought this was the perfect time to try to make a review of this major airline in Vietnam and how it compares to the competition.
We'll see also how fair it is to Vietjet Air even if they are different categories of services.
The flights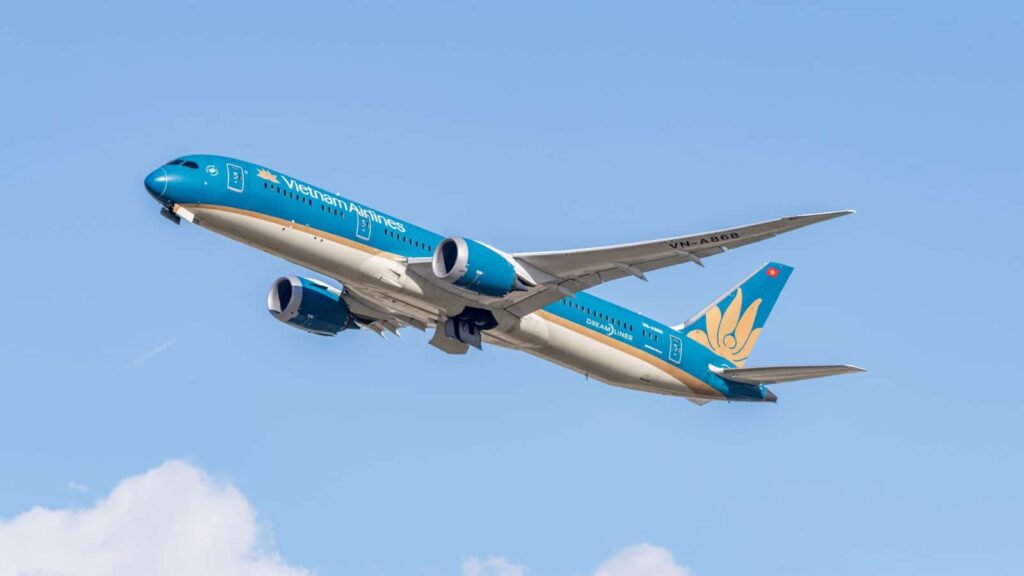 The flights have obviously always been departing for or arriving in Vietnam, more specifically from Paris, France, to Hanoi, Vietnam.
So they are long-haul flights, taking up to 13:30 hours to get to destination, knowing that this is a direct flight, by the way.
For a long flight like this one, it's very important that the comfort is adequate. Even if we were not riding in first or business class, the economy class should also be good enough for people to keep using this service.
We took the flight at night for our son to sleep and to be less disturbing for other passengers.
Buying ticket process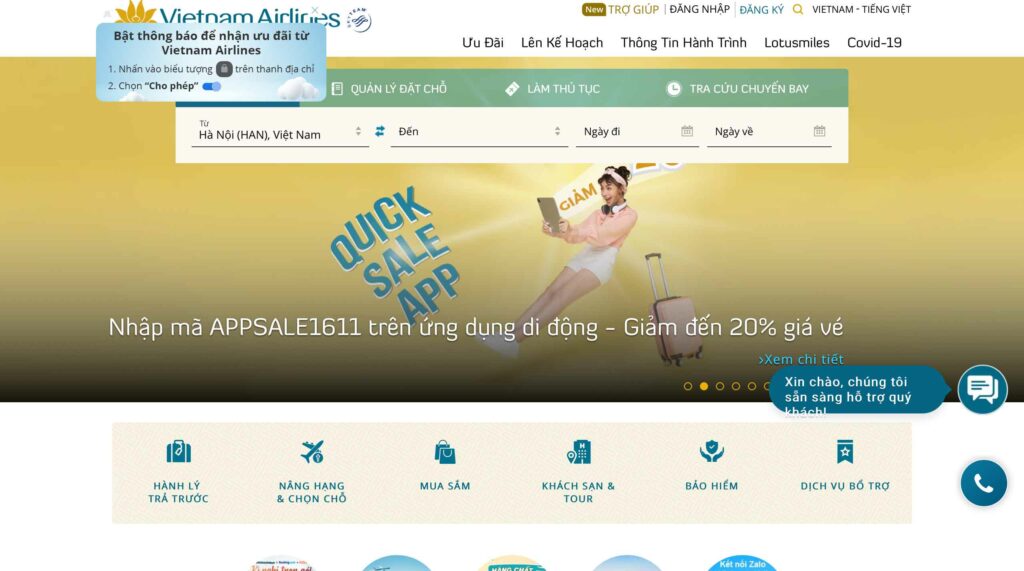 Buying a ticket was more tricky than usual. The first reason is that during this time plane tickets were very expensive due to the co-op break for airlines.
If I had bought my tickets in April, I would have paid the regular prices. Unfortunately, after 2 weeks, the ticket prices rose up to 3 times their normal values. Picking the precise date for the flight to be affordable wasn't easy. Fortunately, the website had decent ergonomics for a good experience.
The hardest part was to add the baggage offer that Vietnam Airlines was offering at that time. It could only be done on the website and with a Vietnamese account, which was not easy for us to find out.
After managing the reservation, we ended up buying one-way tickets and benefiting from double the authorized luggage.
Note that for children even under 2 years old, you will have to pay a percentage of the ticket price. After a certain age, your children will have to pay for a full seat.
The experience
We received an email with a slight change of schedule a couple of weeks before the flight—nothing really to worry about. We were going to go to the airport 3 hours earlier as usual and wait inside the airport gate anyway.
The plane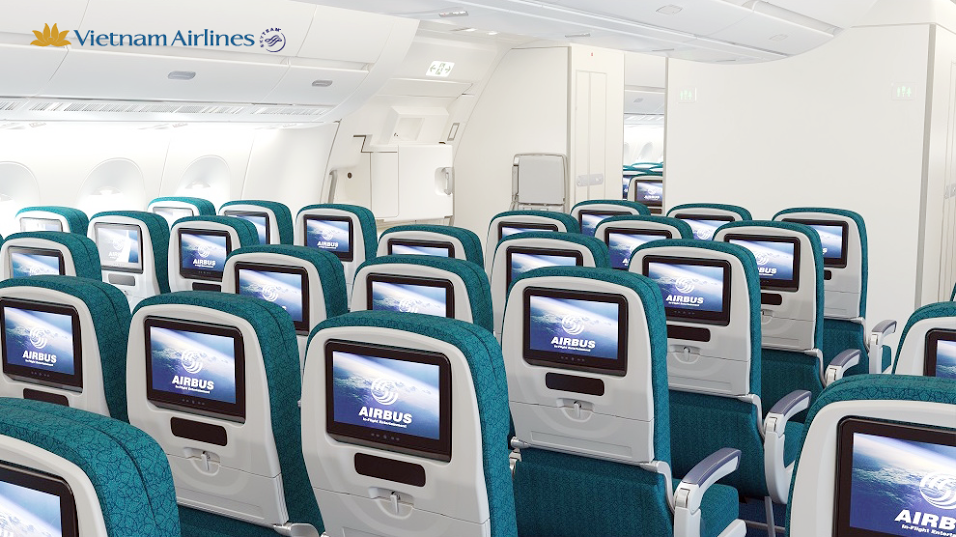 I've flown at least four times with Vietnam Airlines, and every time it was the same plane: an Airbus A350 or a Boeing 787. This time it was an Airbus, and you can tell by the electronic window shade and the TV screens that Airbus is more modern.
The spaces were slightly tighter than in my memories, and the equipment, like the armrest, was a bit used in our sit. There's no way to pull it up without the arm falling back.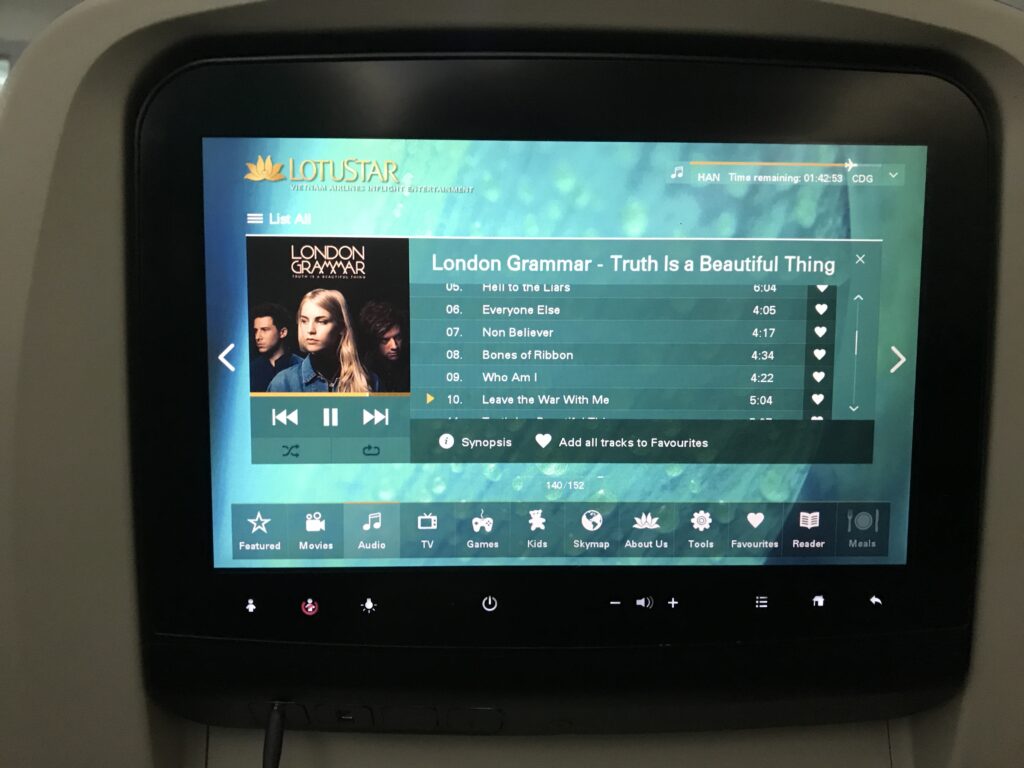 The screens and multimedia platform needed to be rebooted many times during our flight to work properly.
It seems to me that the hardware must not have been upgraded in many years. You can tell that the airplanes are not as well maintained as they were before.
Other than that, the movie selection, games, and music were good. The selection was wide and popular enough for everyone to find something to their taste.
The staff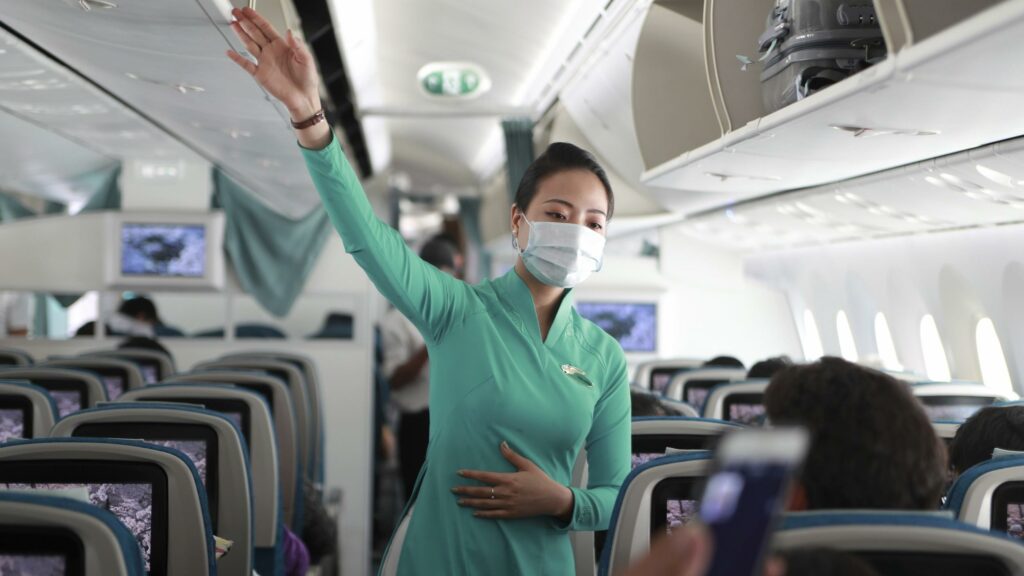 From my experience, the staff at Vietnam Airlines are always professional and helpful. They usually speak both languages and English as well.
There are approximately 4–6 flight attendants per flight, at least in our economy class. Which seems to be enough, especially for a flight at night.
The food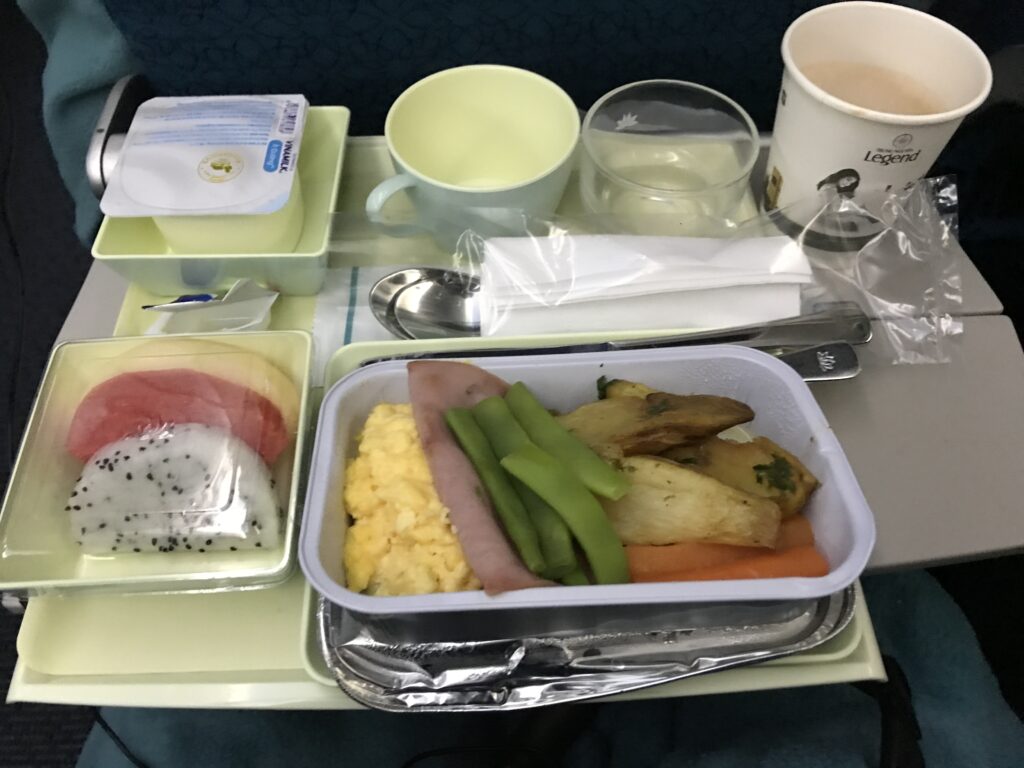 Only one meal was announced on the ticket, but we had two. This happened to me on my flight from France to Vietnam as well.
For every meal, two or three options are available, and every time another flight attendant will propose some drinks, including beers and wine.
Comparison
With Vietnam Airlines being part of the Sky Team, the services and plane are quite similar. Also, most airlines use the same planes, so there's not much to compare here, honestly.
When it comes to the service and food again, it's really more or less the same. Perhaps some airlines from developed countries are more expensive and have a slightly better quality in the food, blankets, earphones, and accessories like tooth brush slippers, etc.
Compared to something like VietJet Air, it's very different since this airline is mostly domestic and low-cost. So there's no included lunch, and the flight attendants dress differently.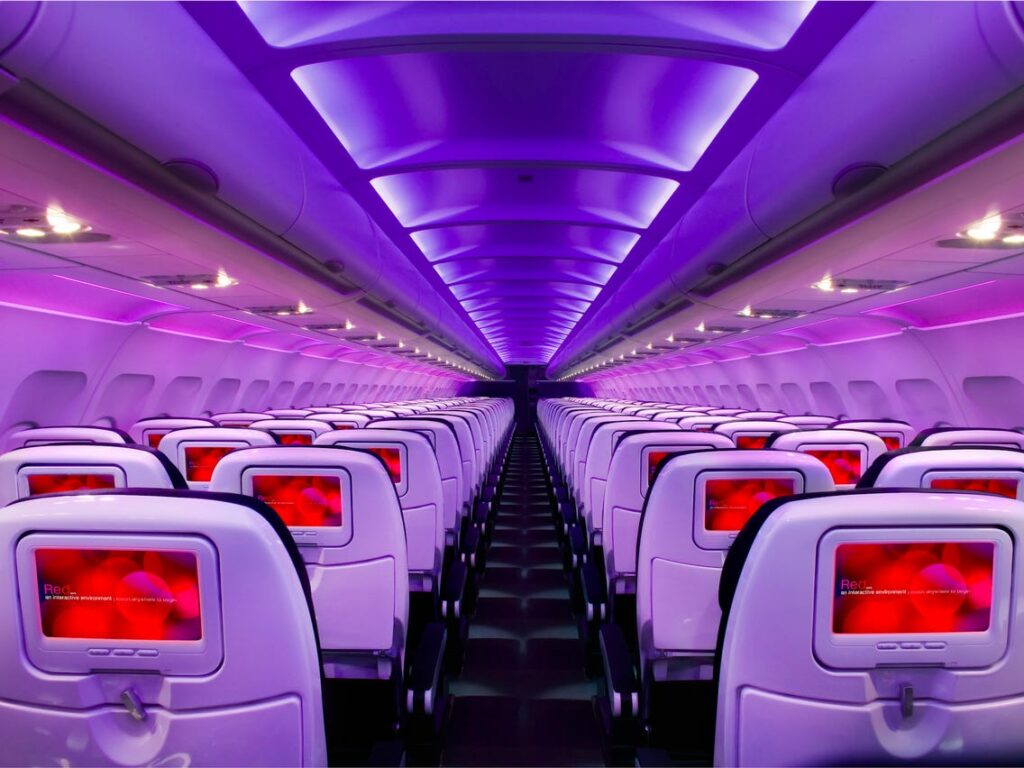 The only airline with which I felt a true difference was Virgin Airlines for US domestic flights. The plane was modern, comfortable, and multimedia was top-notch, at least at that time, which was in the 2010s.
Verdict
8.0 out of 10
Overall, I've never had a bad experience flying with Vietnam Airlines; it's pretty much the same as any other airline, with the only difference being the food and the staff.
Perhaps some items are cheaper than on other expensive airlines, but the prices are also lower, so all in all, the value is more than fair.
I personally would not take another airline to go to Vietnam except Air France, especially not the ones that have an airport somewhere.
This review is for economy classes; I wouldn't know the difference between the business class of different airlines since I've never tried.
Information
Vietnam Airline
Phone : 00 84 24 3832 0320
Website : https://www.vietnamairlines.com/fr/fr/home
Facebook : https://fr-fr.facebook.com/VietnamAirlinesFR/