For our second night around Rennes, we needed to find a good place to sleep. We knew that we would have a big day since we were visiting both Mont-Saint-Michel and Saint-Malo on the same day.
We didn't need anything fancy, just someplace comfy to stay, somewhere between Saint-Malo and Caen. In this review, we'll see if this small studio in L'Hermitage is a place you should consider.
The city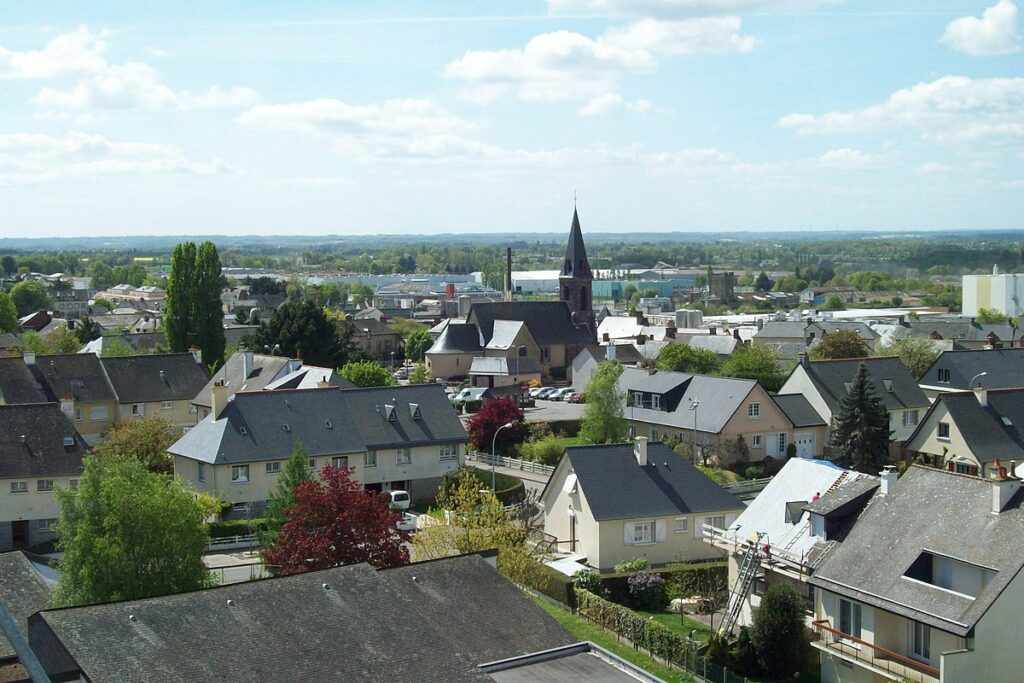 L'Hermitage is a city located on the edge of Rennes. It's a mixture of suburbs and countryside. To be fair, we didn't have much of a chance to visit or even see the area or the city.
When we arrived, we were very tired, and it was almost getting dark. Perhaps the thing that we can be sure of is that not a lot of foreigners pass through this city.
The studio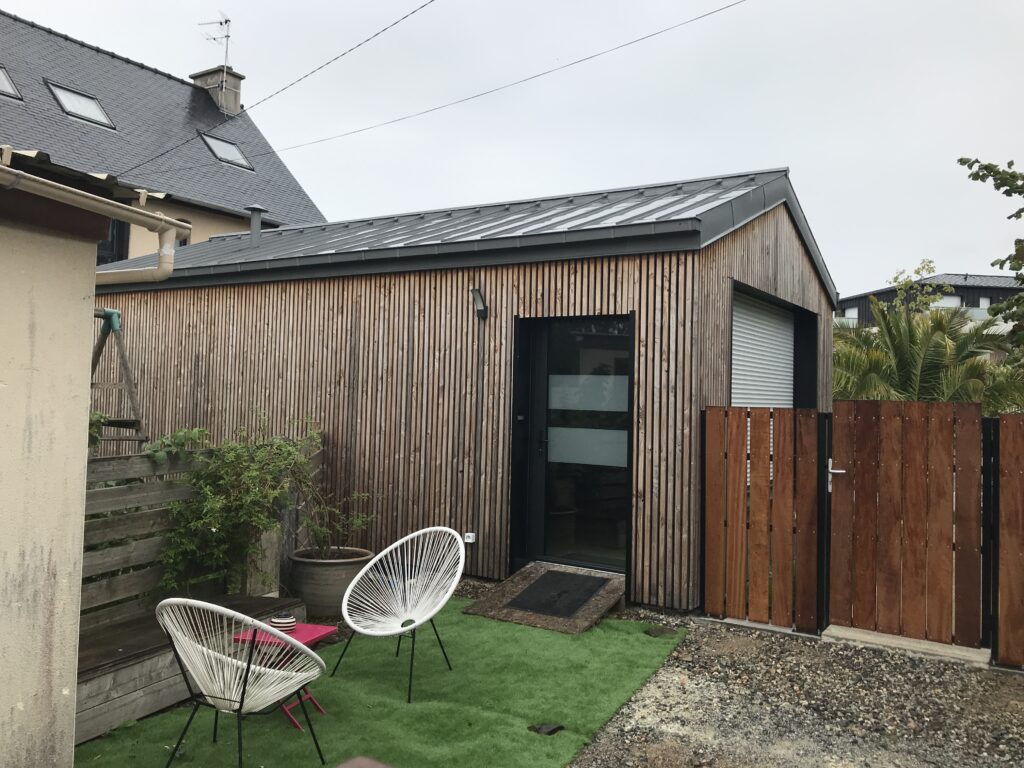 The studio wasn't very easy to find. I didn't really know what to expect because I'd booked my Airbnb some days before the trip.
Little did I know that this studio was actually located inside the garden of a larger home. The positive side of it is that you can access the studio without having to cross the owner's real garden or place.
The not-so-good part is that one of the main windows that you can open to get some fresh air is actually located inside the garden of the owner.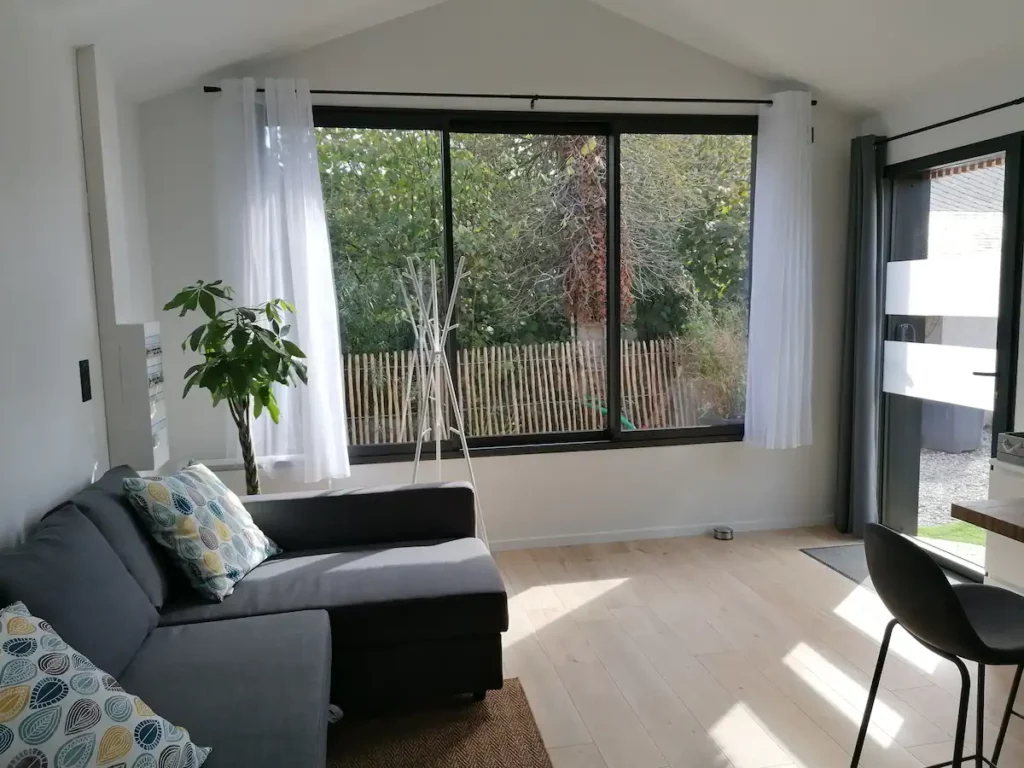 The last thing you want when you book an entire apartment on Airbnb is to lack some form of privacy.
This was partially true here. On one hand, there were some curtains and even an electric rolling shutter. On the other hand, since it was a hot day, we wished we could have opened the full windows and still maintained some privacy.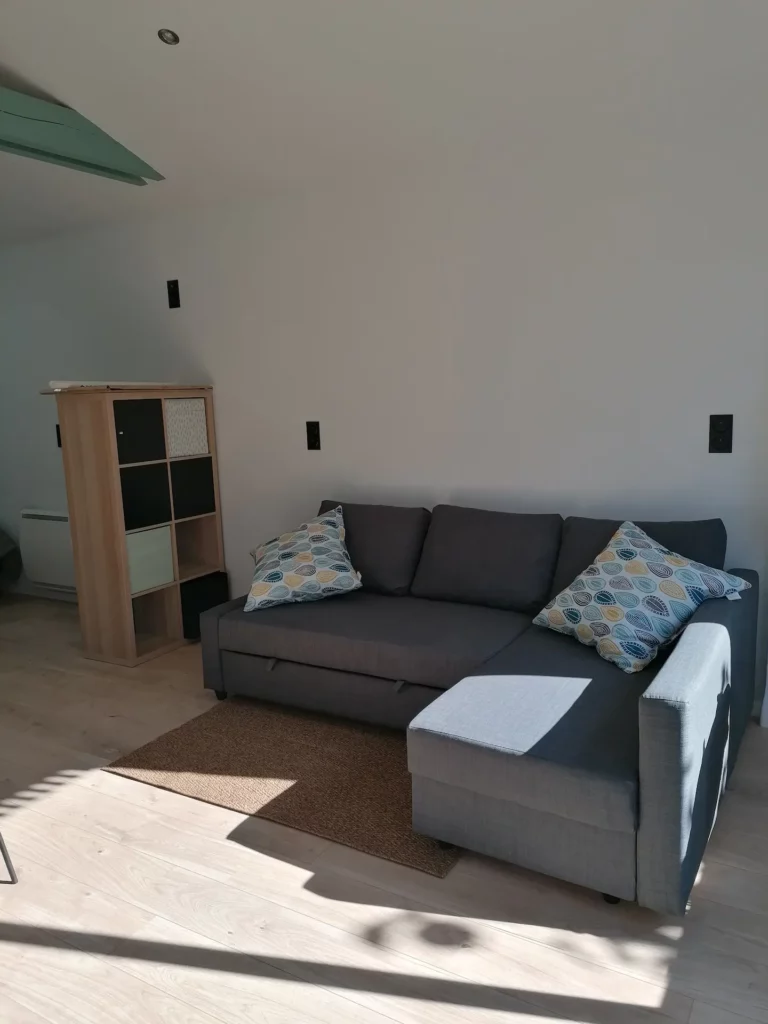 As you can guess, that night, the small studio was a bit hot, and worst of all, the place wasn't optimized for a breeze to come in.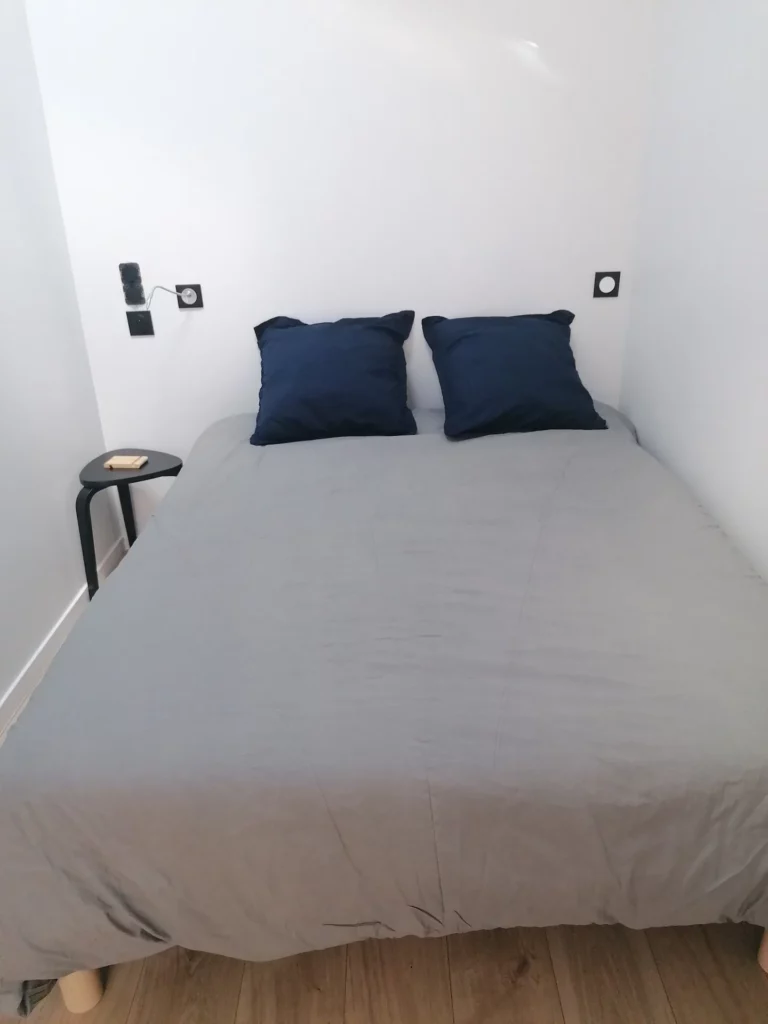 We had a bit of trouble sleeping since it only had one fan and the main bed was on the other end of the studio, where there was no window whatsoever.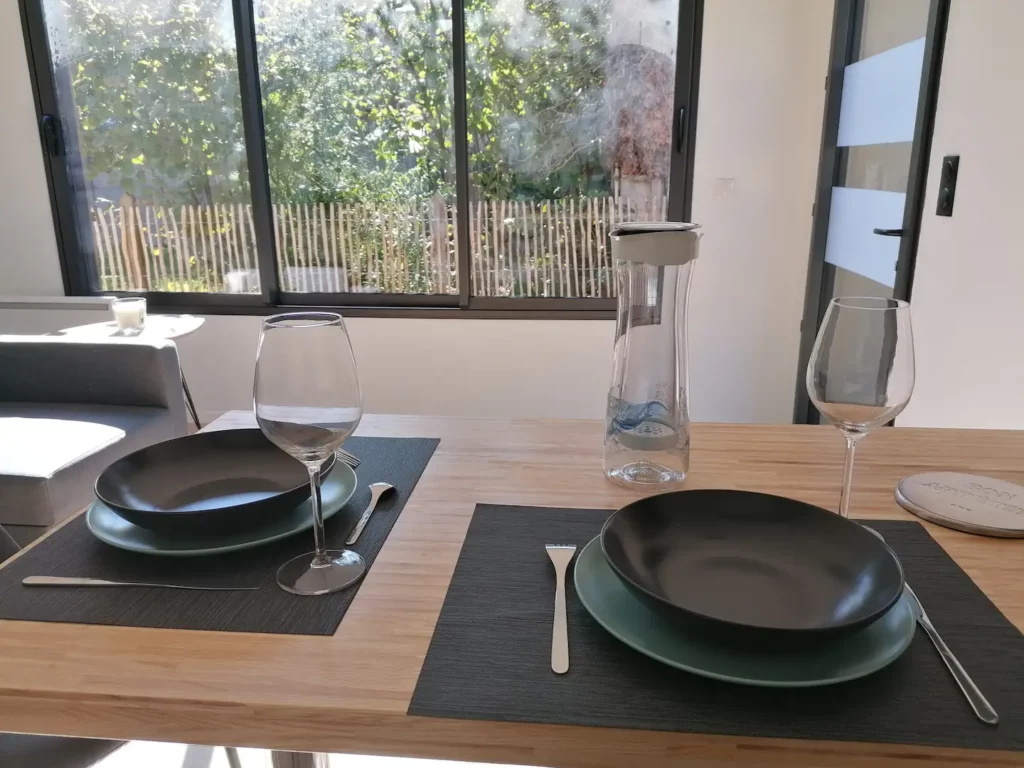 Outside of that, the studio checked all the boxes. It has furniture to cook, a fridge, a sink with running water, etc.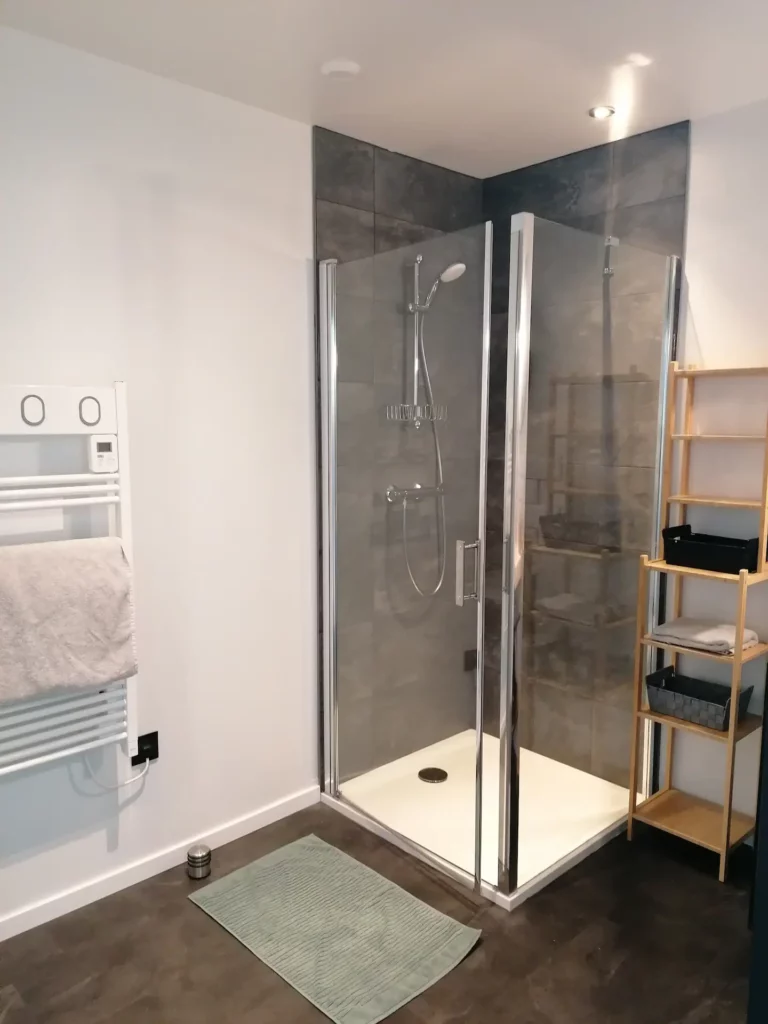 The bathroom was quite big—perhaps one quarter of the studio, maybe more. The place looked quite new and everything was pretty clean when we arrived.
Our experience
At our arrival, it wasn't easy to find the number, but a clear indication that the house was in front of the number 14 gave us a good indication.
The second odd thing was that we literally had to park in front of a tiny bus stop. Again, since it was in the instructions, we just obliged.
At our arrival, while we were entering the Airbnb, we could hear people in the garden playing in the pool. This was a bit embarrassing for us. Sometimes, as Asians, you do not know if you are welcome or not.
So in the doubt, it's better to not really have any contact with the owners. After all, it's just the business of hosting people on vacation.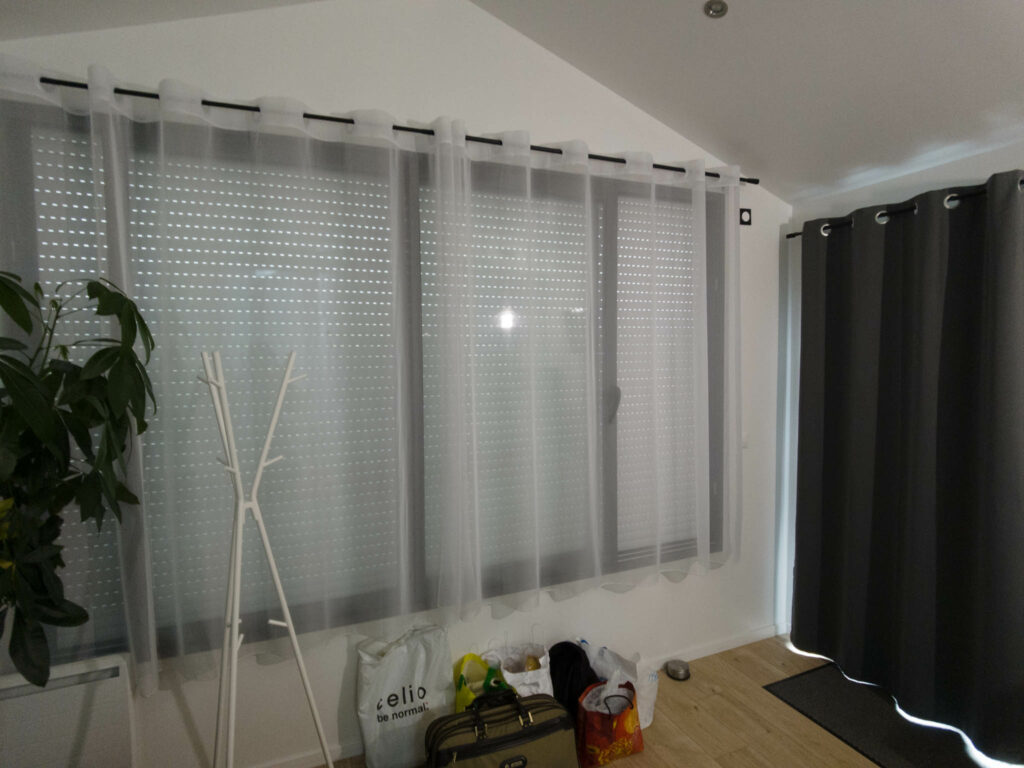 Like we previously mentioned, our main problem in this house was the temperature, the lack of air conditioning, and the lack of fresh air circulating inside the studio.
We even tried to slightly open the electric rolling shutters to have a breeze, but it wasn't working since on the other end there wasn't any opening.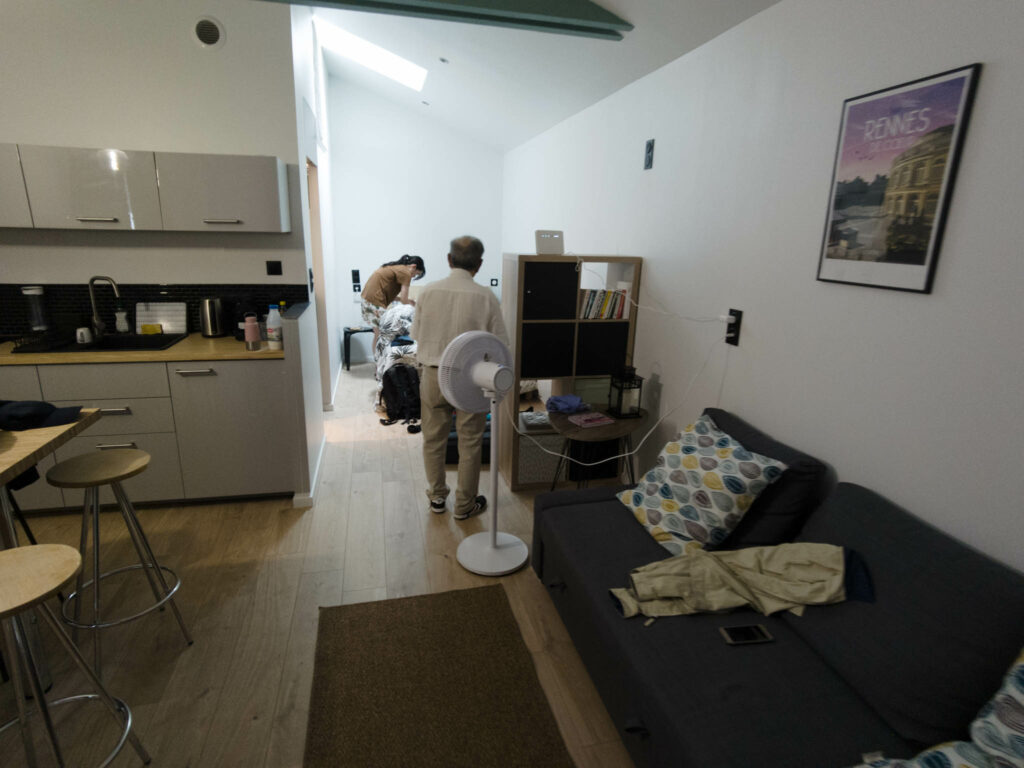 There was actually some sort of Velux on the top of the main bed, with electric rolling shutters as well. This window could be opened, but it was simply impossible to reach.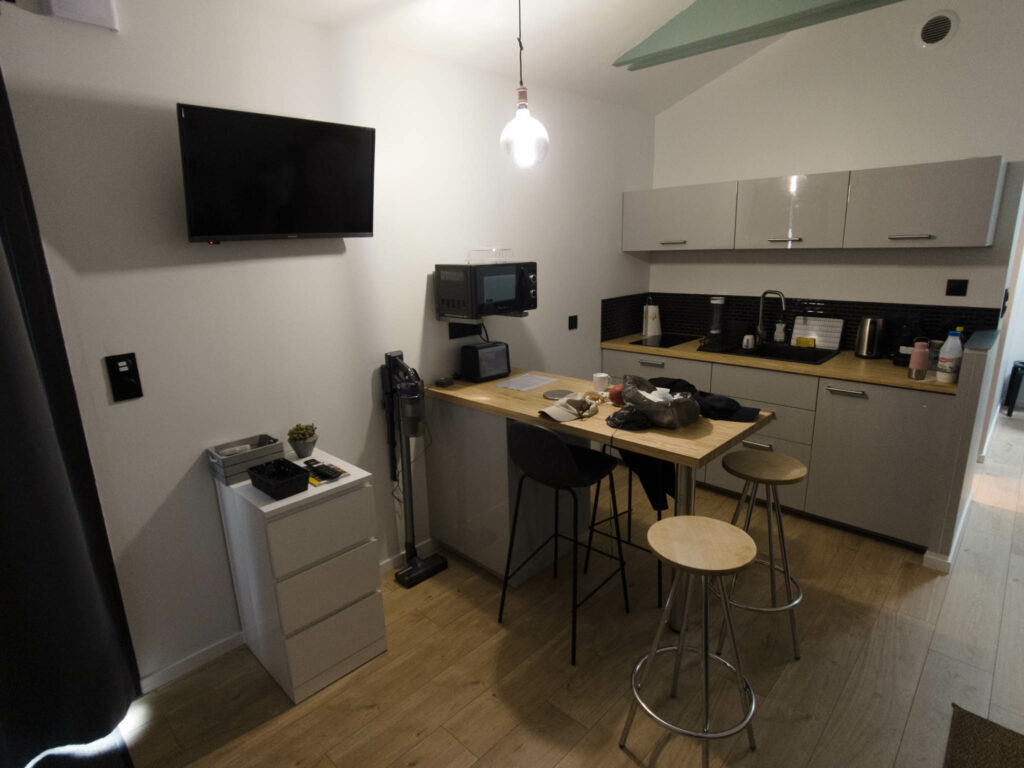 Other than that, we didn't have much to complain about. Maybe some trash somewhere would have been nice. There was even a hoover in the studio if you ever needed to clean something.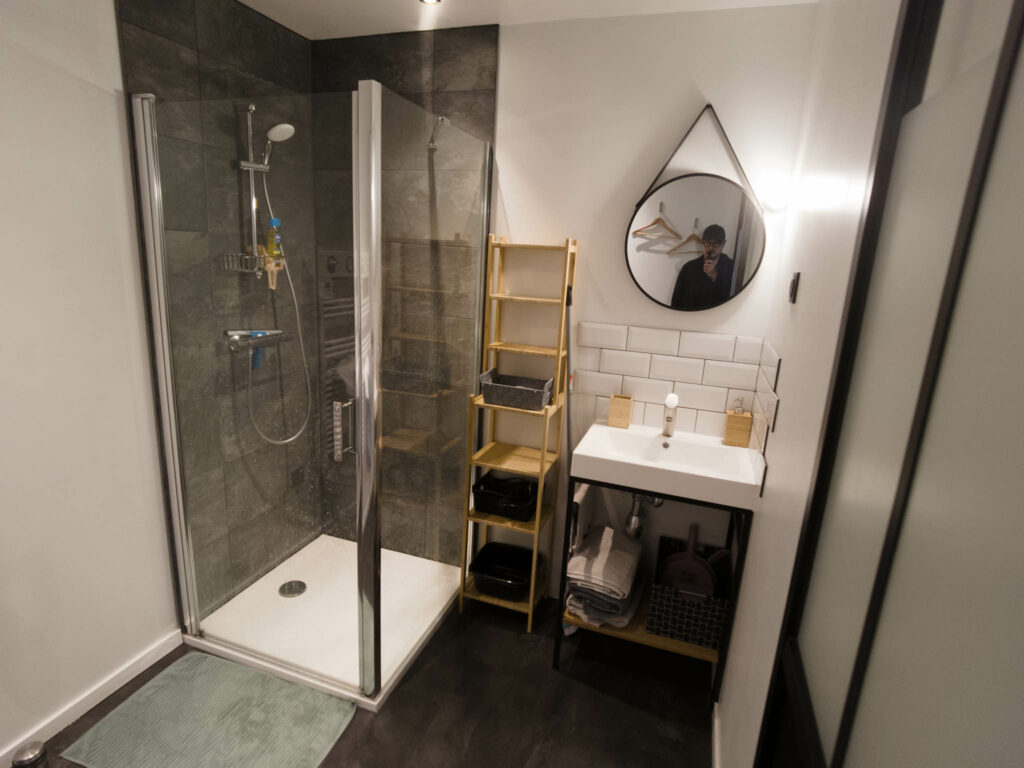 The toilet and the shower were well designed; for example, the shower didn't spill water everywhere, and the toilet had enough room for you to sit without being stuck to something in front of you.
Perhaps some hooks to hold some towels would have been welcomed. Other than that, it checked all the boxes.
One thing to note is that the water heater has some lights that will go on and off during the night when you sleep. It's a bit disturbing at first, but after a while, you get used to it.
Also, note that the bathroom has a sliding door that doesn't really conceal what's happening inside and also doesn't lock.
Verdict
7.7 out of 10.
To sum up our experience in this studio, it wasn't our most comfortable night. The first thing was that we didn't know it was a studio inside the garden of another house.
The second thing was that the airflow in the studio was poor, and if we wanted more air, we needed to sacrifice privacy.
Other than that, the studio did its job, giving us a night of sleep. Of course, it wasn't the same experience we had in Caen. But at the same time, it was not the same price.
Would we recommend this studio to someone else? Only if they are okay with the setup. Being inside someone else's garden basically has little airflow.
Informations
Airbnb Studio in Hermitage