This is the first of many future lists of restaurants we will try and recommend you. We are very enthusiastic about trying something new, so rest assure that this list won't be le last.
1.
Ưu Đàm Chay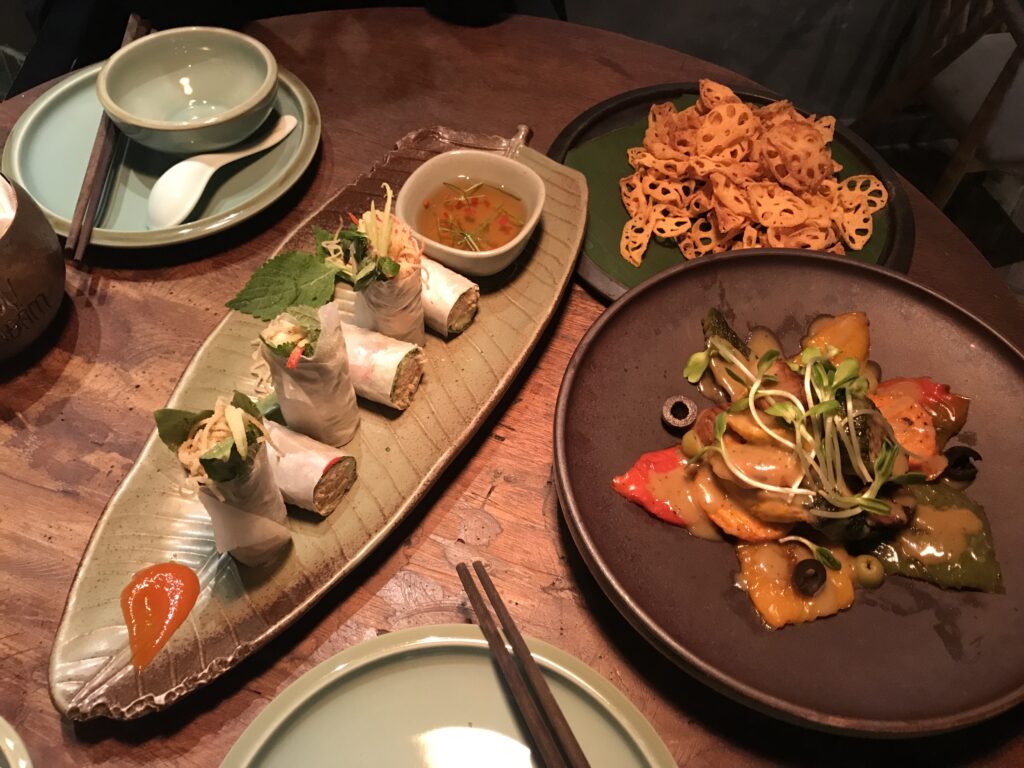 Ưu Đàm Chay is a vegetarian gastronomic restaurant located in the south of Hoan Kiem Lake. They offer a large choice of revisited Vietnamese recipe, all very refine and delicious. I have yet to taste something average from this restaurant including drinks and the menu is huge. The atmosphere is also very pleasant and relaxing. If you want to try something new to entice your taste buds, look no further.
Address : 55 P. Nguyễn Du, Nguyễn Du, Hoàn Kiếm, Hà Nội
Phone : 098 134 98 98
2. Maison SEN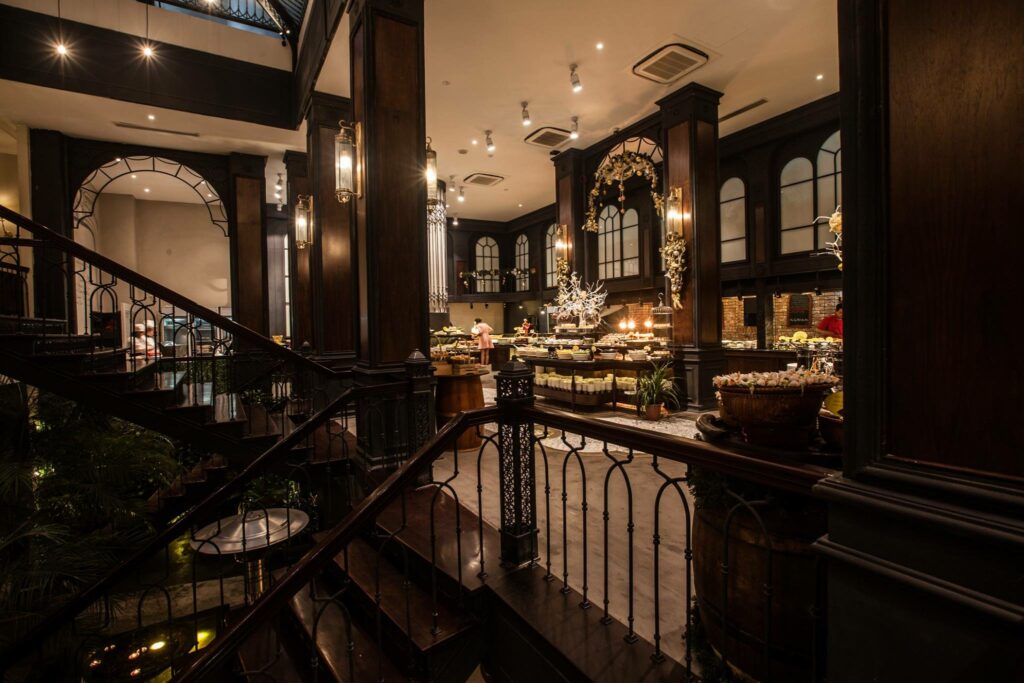 Maison SEN is the most renown buffet in the City. The place is located in the Hai Ba Trung District and look absolutely amazing. The variety of food and especially Seafood in this buffet is quite impressive. For around 398,000 vnd, you will be able to sit and eat as much as you want and the quality of the food is very good.
Adresse : 61 Trần Hưng Đạo, Hoàn Kiếm, Hà Nội
Phone : 1900 2850
3. Pizza 4P's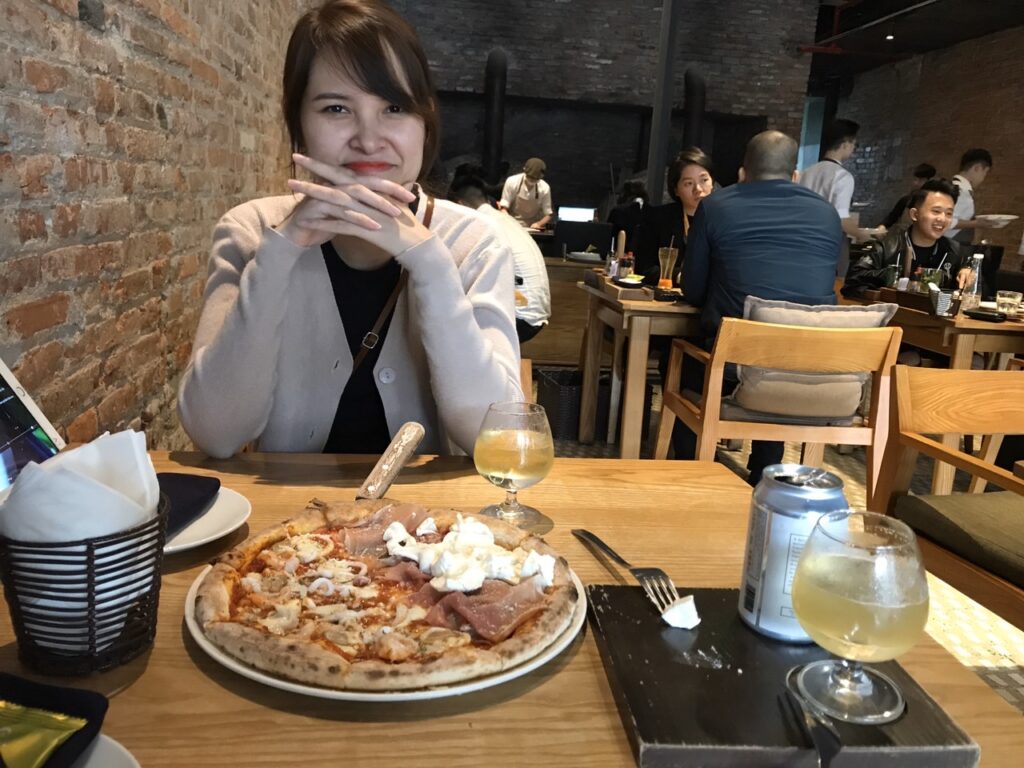 Pizza 4P's is the ideal place for Italian food lover like me. Not only their Pizzas are delicious but their Pasta are al dente as well. Don't hesitate to share a half-half pizza and try some of their other items in the menu. For foreigners not accustomed to Vietnamese food, this place is usually the safest choice. The mozzarella is home made by the way.
Our favorite address : 43 Tràng Tiền, Hoàn Kiếm, Hà Nội 100000
Phone : 1900 6043
Website : https://delivery.pizza4ps.com
4. Bún Chả Đắc Kim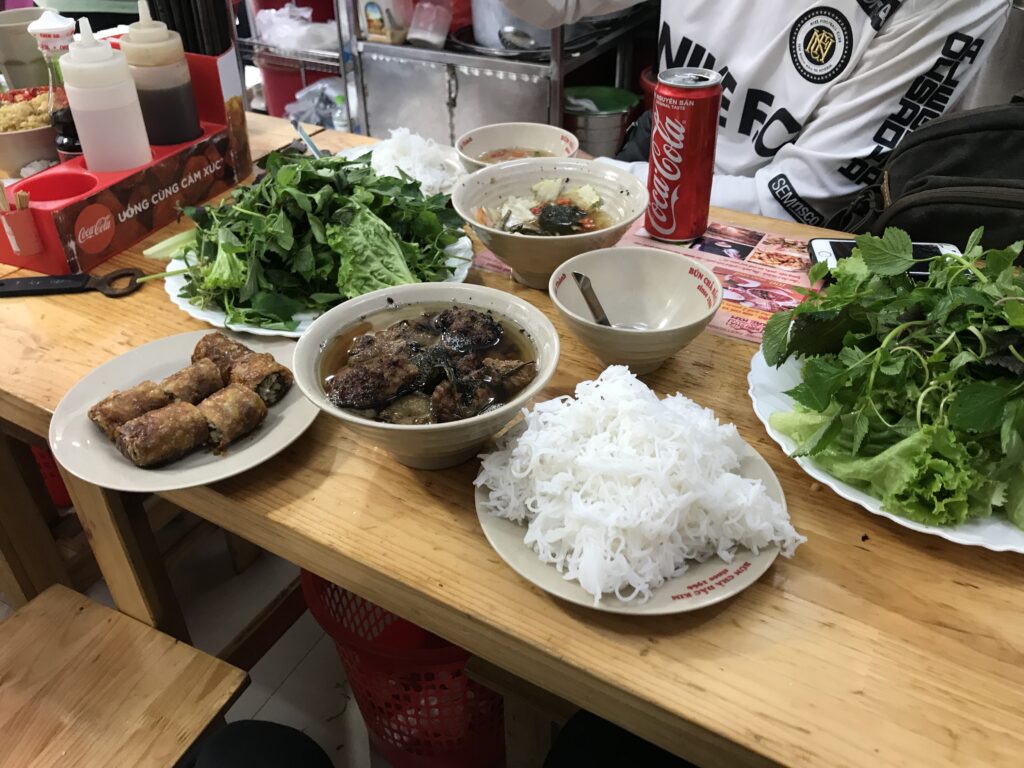 Bun Cha Dac Kim is one of the best Bun Cha in Hanoi. It's pretty pricy compared to the average restaurant, but make no mistake, it's a lot of meat you will get in one bowl. So much so, that you'll probably spend the rest of your day eating vegetables to ease digestion.
Address : 1 Hàng Mành, Hàng Gai, Hoàn Kiếm, Hà Nội
Phone : 024 3828 7060
5. Phố 10 Ly Quoc Su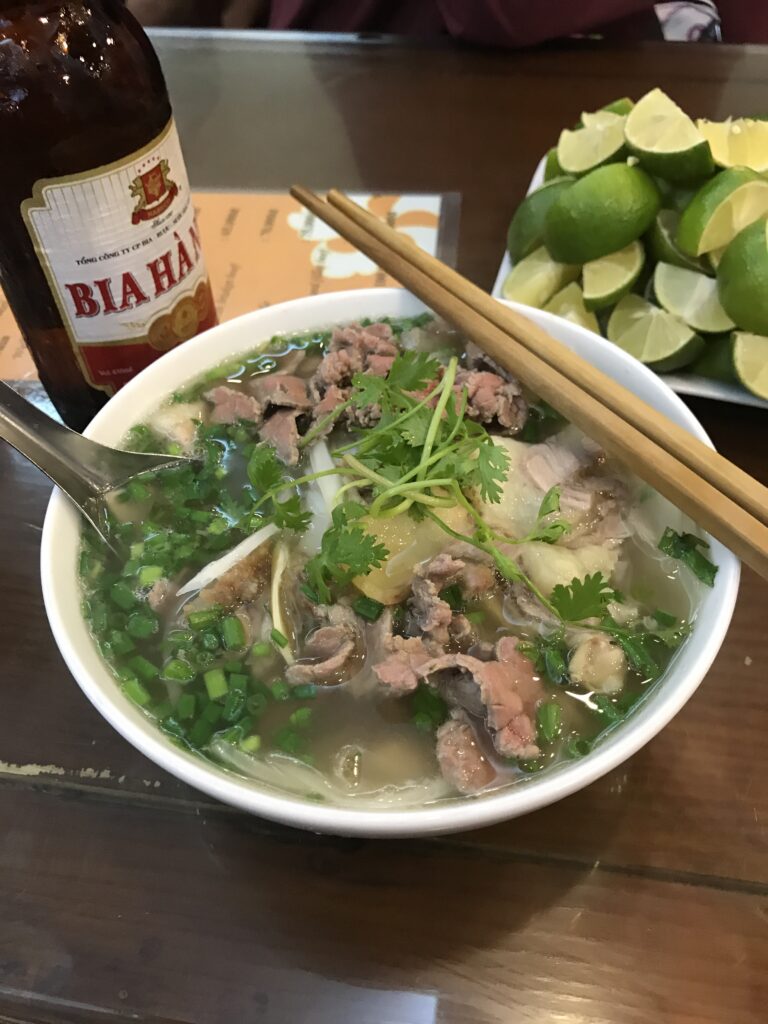 Hanoi being the capital of Pho, it's only natural that Pho 10 Ly Quoc Su makes this list, as it is one of the best in the city. It's a well balanced soup with a Dac Biet option that will make you smile again. Note that not every Pho Ly Quoc Su offers the same quality of food, so we strongly suggest you to go to the one near the Church in Hoan Kiem.
Address : 10 P. Lý Quốc Sư, Hàng Trống, Hoàn Kiếm, Hà Nội
Phone : 0847 225 586
6. Bún Đậu Mẹt Bà Thành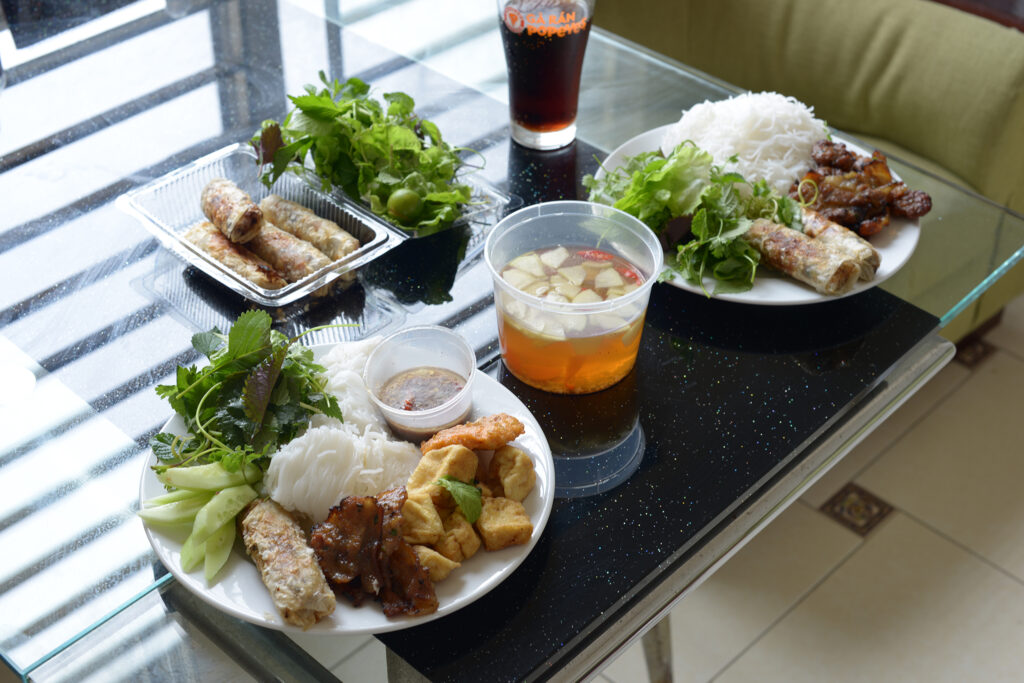 Bun Dau is for me one of the best culinary discovery I've made. Being a Viet Kieu, I've always saw my dad eat the infamous mắm tôm : a fermented shrimp sauce not for the faint of heart, with boiled pork. If you are open to new experience and want to try a sour salty taste. Maybe you will also find this dish simply amazing and rich in flavors.
Address : 63 Ng. Văn Chương 2, Văn Chương, Đống Đa, Hà Nội
Phone : 097 896 90 66
7. Âu Lạc do Brazil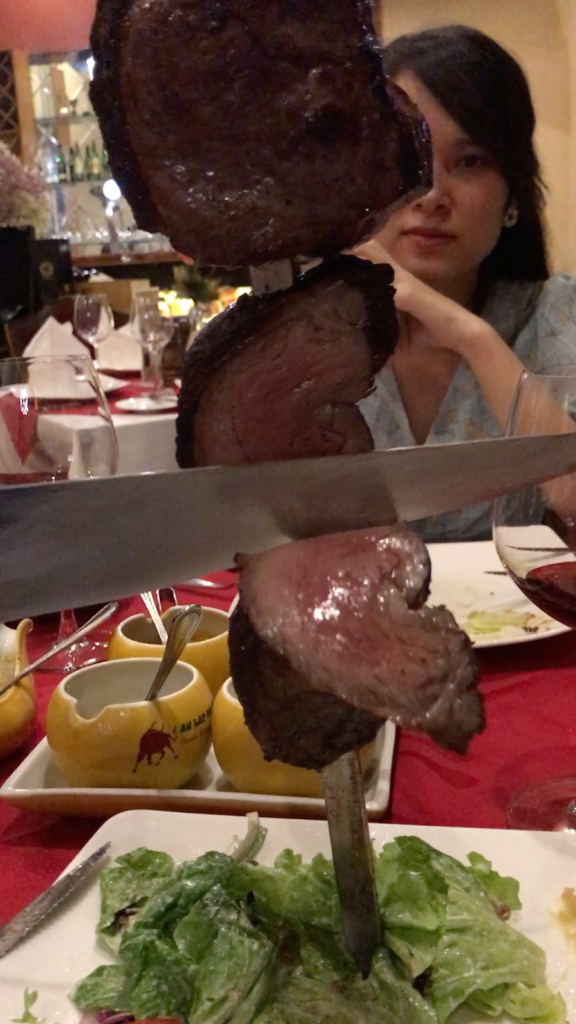 Au Lac Do Brazil is a Brazilian restaurant located in Hai Ba Trung. You'll find in this place a beautiful wine cellar and meat roasted to perfection. As a huge meat lover, this place actually cook beef and lamb as it should be : pink and juicy. We suggest you to eat very light before you come here, especially if you want to enjoy as much rounds as you can.
Address : 25 P. Trần Bình Trọng, Trần Hưng Đạo, Hoàn Kiếm, Hà Nội
Phone : 024 3845 5224
8. GOGI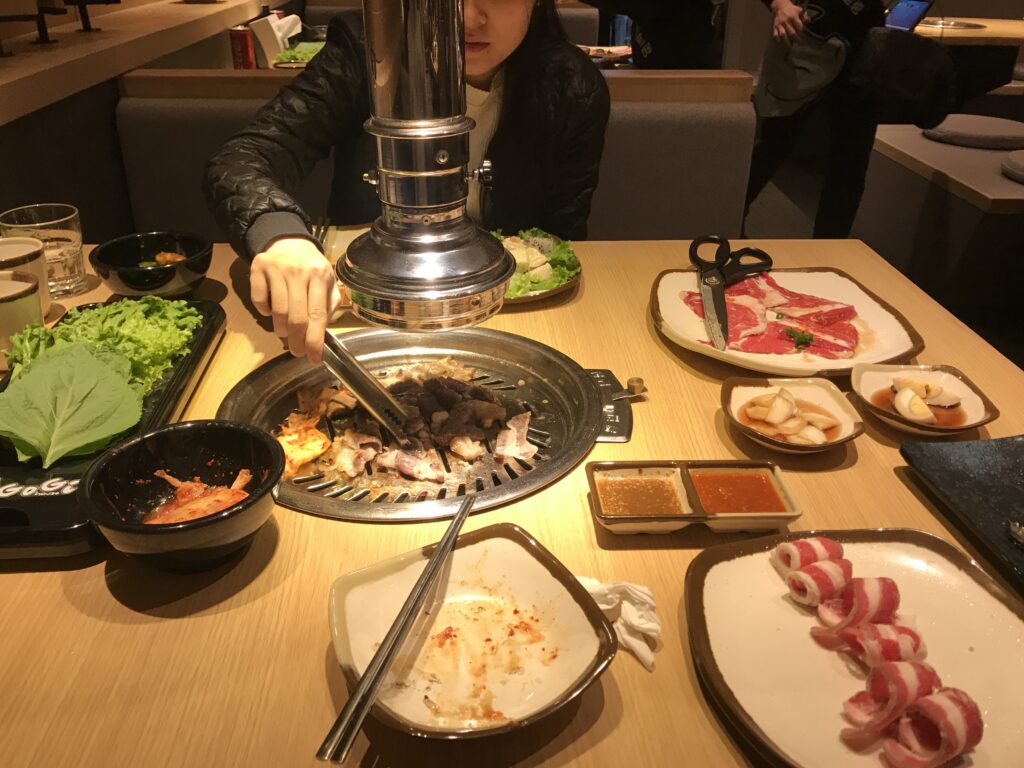 GOGI is a famous Korean Barbecue restaurant chain with tons of venues. I've never really tried this type of indoor barbecue setting before I came to Vietnam. I have to say : Koreans know how to deal with barbecue. Their side dishes like salads are also very tasty and generous. One advice for you : don't bother with the desserts you came here for the meat !
Our favorite address : Aeon Mall, 27 Đ. Cổ Linh, Long Biên, Hà Nội
Phone : 024 7300 7334
9. Ramen Iroha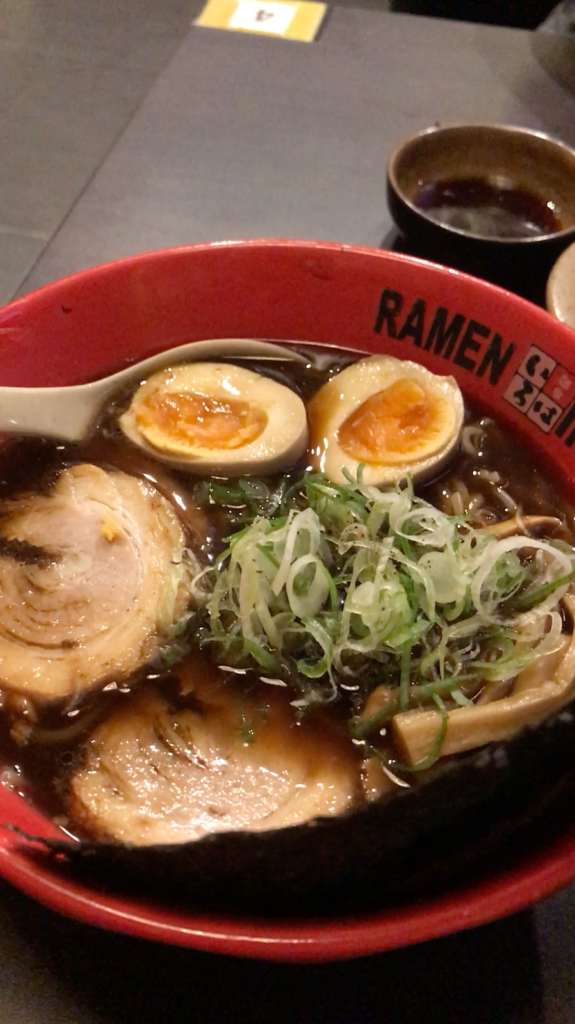 Ramen Iroha is without a doubt the best Ramen in town. Be careful though, quality from Japan comes at a price. So if you want to eat the real stuff, be prepared to pay more than the average "want to be ramen". If you are a fan of anime, why not treating yourself once in a while with a chef who won some awards for Japanese Ramen ?
Address : 25 Đường Thành, Cửa Đông, Hoàn Kiếm, Hà Nội
10. Banh Mi Sot Vang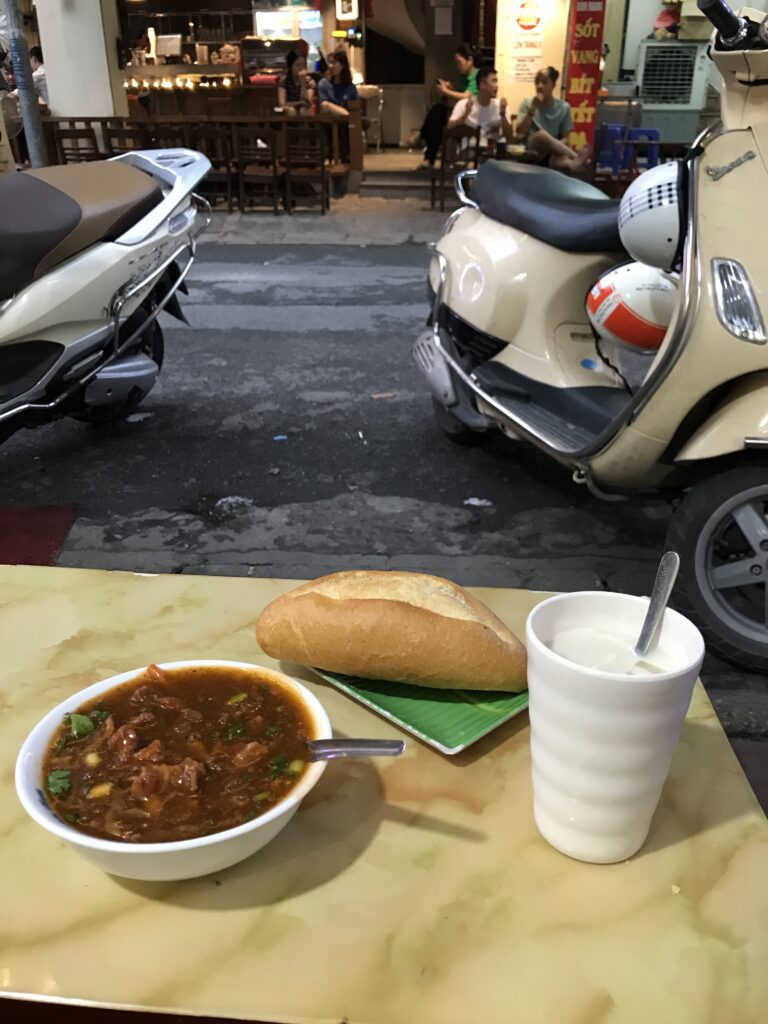 Banh Mi Sot Vang or literally Bread With Wine Sauce is located in Hoan Kiem, near to the train station. This dish is literally the adaptation of Boeuf Bourguignon from France. It is as delicious but taste slightly more like a Pho Broth Stock. The banh mi is the perfect accompaniment to this thick sauce and the soy milk is freshly home made with solid pieces inside. Yummy !
Address : 30 P. Đình Ngang, Cửa Nam, Hoàn Kiếm, Hà Nội
11. Bonus after party : Mút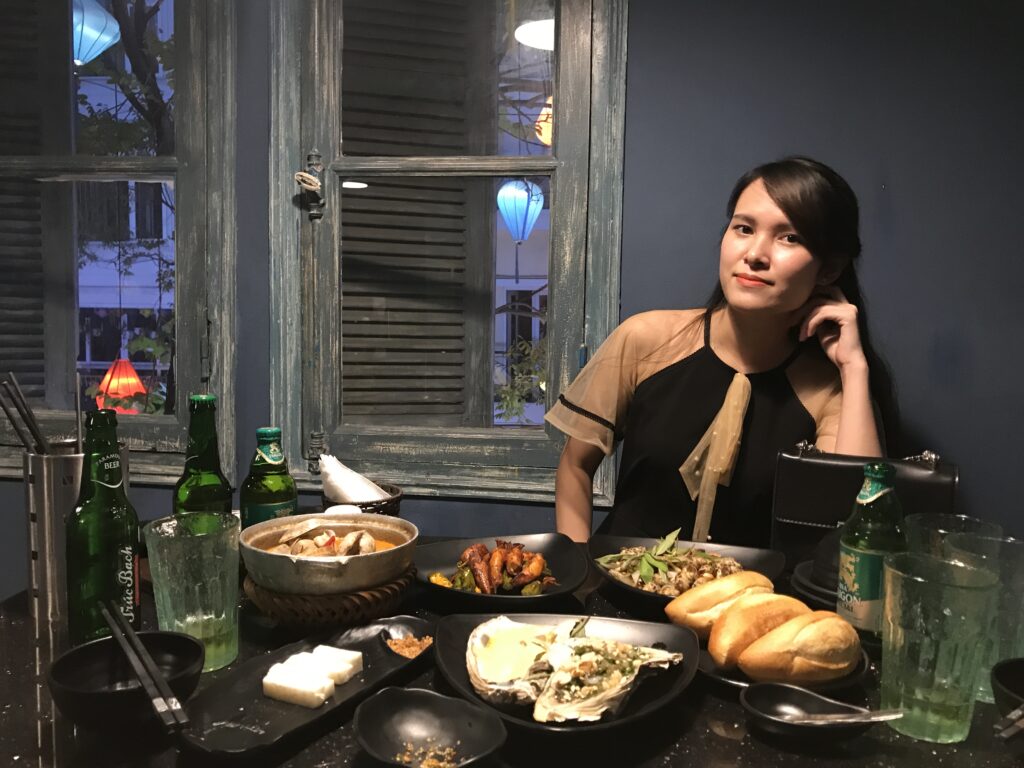 MUT is a restaurant located in Tong Duy Tan Street which serves Vietnamese Style Sea Food. Having lived in this street for a year, I can tell you that it is definitely one of the best restaurant in the area. The dishes are on point and the quality not too far away from what you would experience in a restaurant near the sea.
Address : 10 P. Tống Duy Tân, Hàng Bông, Hoàn Kiếm, Hà Nội
Phone : 0889 588 080