Yu Tang, or Yu & Tang, is a restaurant chain proposing bubble milk tea and some Japanese dishes such as udon, gyoza, fried chicken, and some other dishes.
It's not clear to me where this franchise was born, but it seems like it's from Vietnam, and since Vietnam and Japan are not so far away from each other, I can only presume that the founder is a Japanese immigrant or simply a Japanese cuisine enthusiast.
The only important questions are: is the food worth your time, and is it a good deal?
The location

Yu Tang seems to be a new franchise, so it's mainly located in big cities like Hanoi, Ho Chi Minh City, or Hai Phong.
We had the chance to have one in Aeon Mall Long Bien, but we tried it for the first time in Times City.
The restaurant looks very nice from the outside. The architecture, decoration, and furniture are really works of art and suggest some sort of traditional Japanese architecture with hundreds or thousands of pieces of wood aligned with each other.
The place is fairly big and very open compared to other restaurants, which gives it the feel of an affordable place where you can come and go without too much harassment from the staff, which is, in my opinion, a great point since you often want to eat something healthy and quick without breaking the bank when you go out.
The menu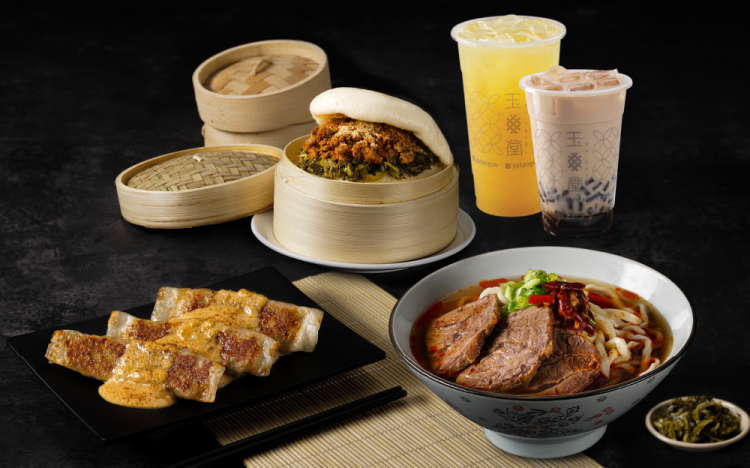 The menu is fairly simple: some udon, some gyoza, some fried chicken, some banh bao, and some cheese sandwiches. The rest is tea and milk tea.
In my opinion, having a simple menu is a good thing. Every time I see a restaurant where they are proposing more than 50 dishes, I can already expect the food to be average at best.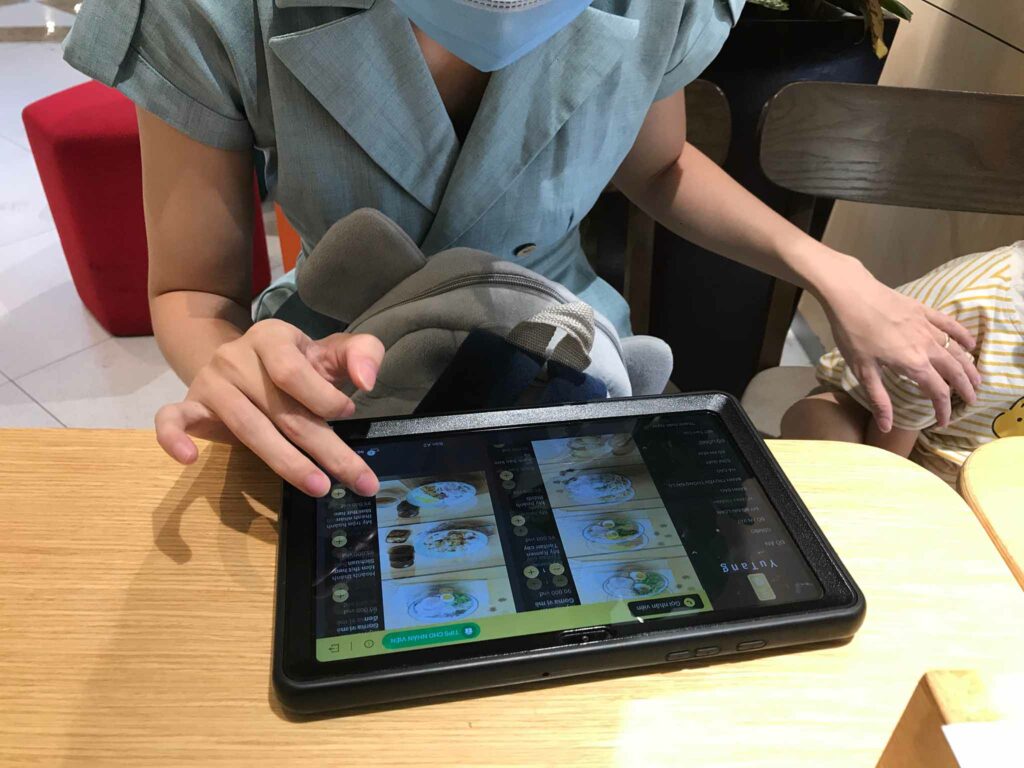 In this case, having a limited offer guarantees that the focus will be on cooking some great dishes. For example, they don't serve classic soft drinks such as Coca-Cola or Fanta. On the other hand, it means they are very confident about the quality of their tea.
The experience
This night, when we were at the Times City's mall, we were coming from shopping and a visit to the aquarium. So the last thing we wanted was to have to sit down and eat for a long time. We wanted to be in and out of all of this while having an affordable and healthy option.
We were, for example, more interested in going to Popeyes than a seafood buffet restaurant. With the restaurant being open and the counter being at the entrance, it really feels like an easy place to go in and out. The prices are very attractive as well, compared to other options.
You can, for example, count on spending a little over 100,000 vnd for a delicious udon soup. For two people, you'll pay around 250,000 VND or a bit more, which is perfect, I think.
After being seated, we waited something like 10 minutes before getting our first orders. Sometimes during rush hour, you'll have to wait at least 30 minutes, even at McDonald's. So if you are in a hurry, this is a good option as well.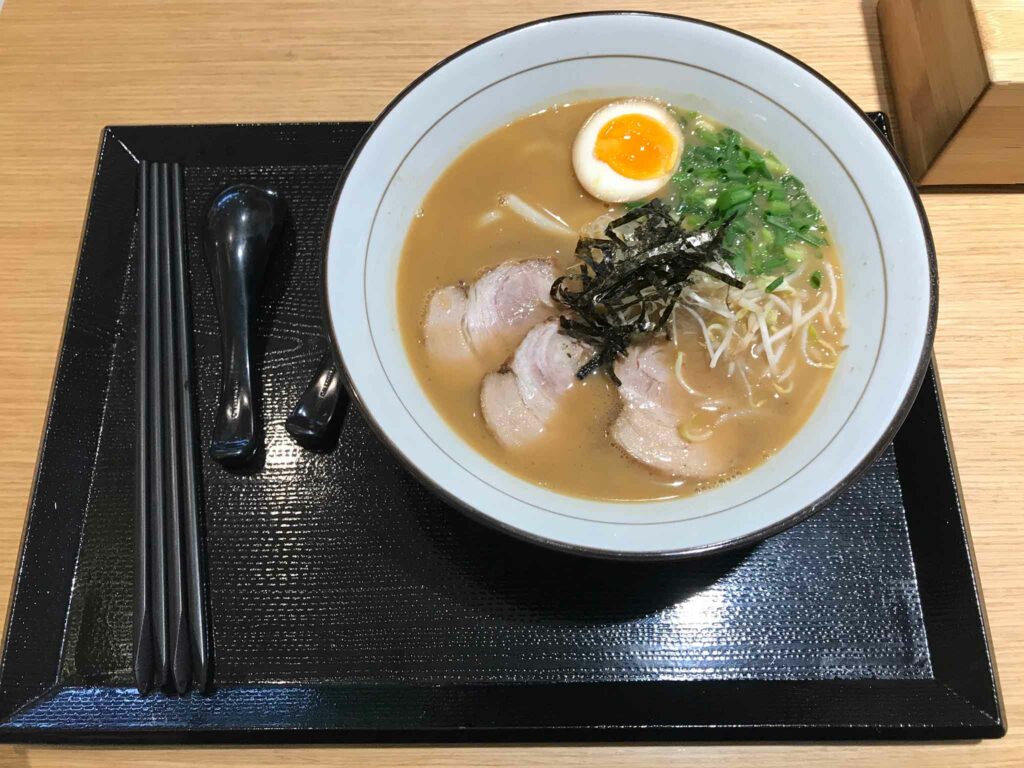 The first dish to come was some udon ramen, and I have to say it looked great and tasted delicious. The broth had some strong aromas and the perfect amount of saltiness.
The meat was as delicious as the one you can find in a real ramen restaurant. The udon was perfectly cooked. Udon is to the Japanese what Banh Canh is to the Vietnamese; it's comfort food.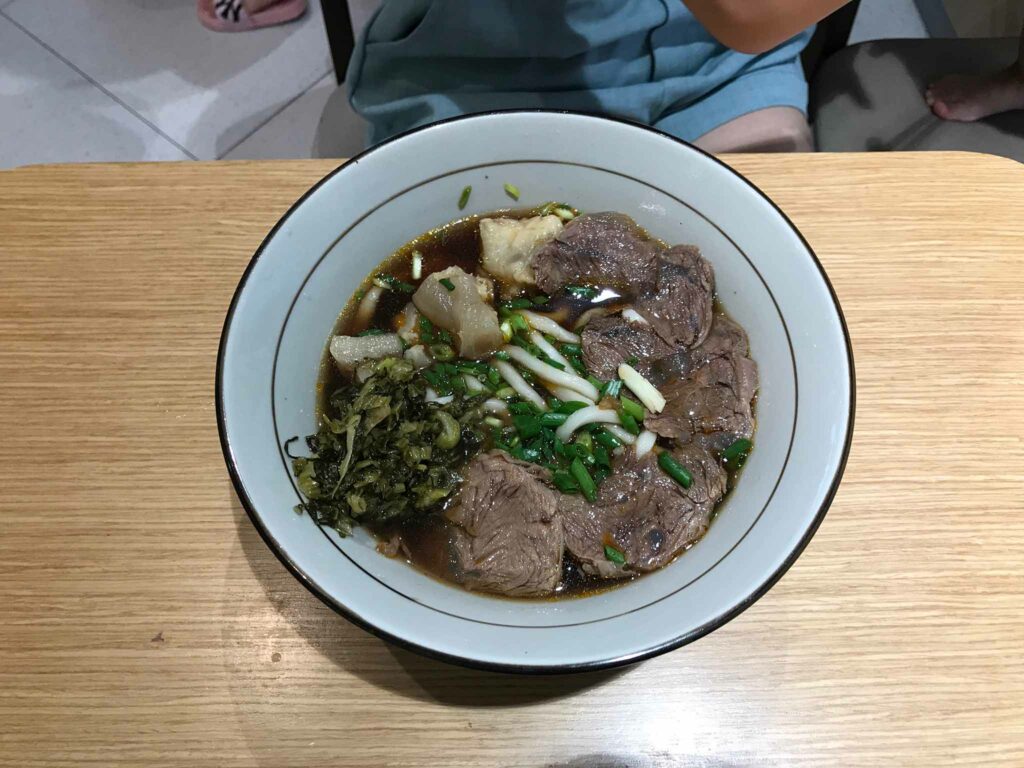 The carrot and beef-style udon was also delicious. The selected meat was tender, and it had some of these beef tendons, which are so great, especially in Pho.
Honestly, I have to say that these udons were very good in quality and taste. For 109,000 VND sometimes even the small restaurants can't do better.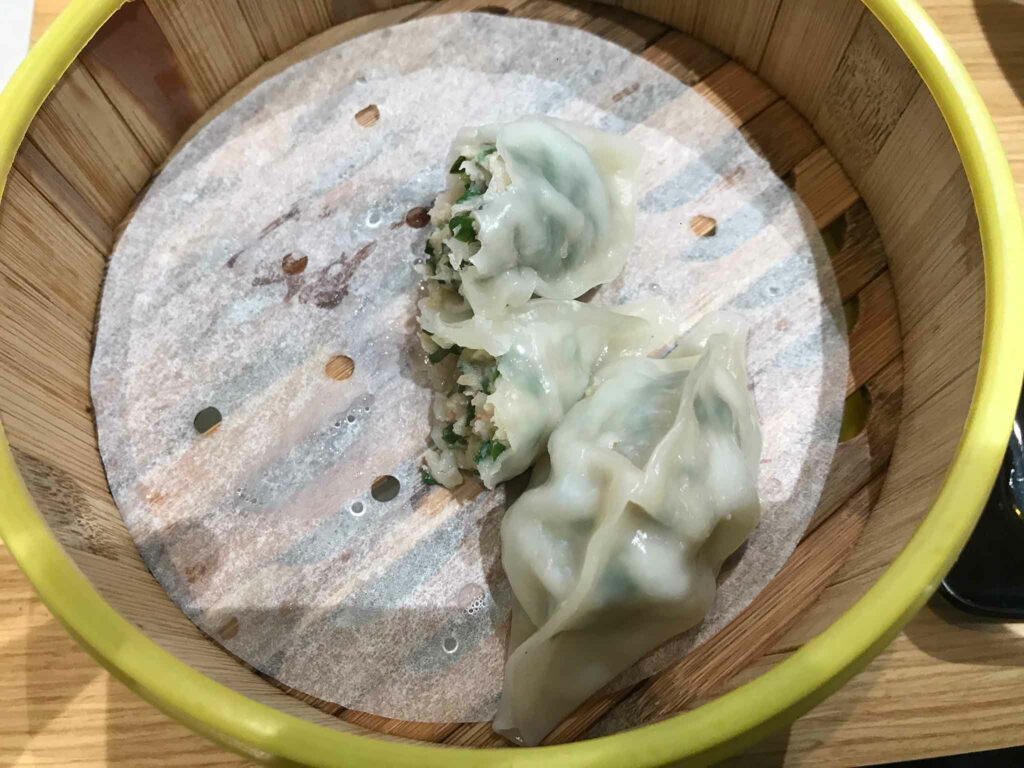 The gyoza from Yu Tang were delicious as well. I don't know if they were fresh, but they were better in taste than the ones I've tried in other restaurants so far. They only come in 3, and you have to get the sauce yourself at the counter, which is mostly vinegar but still delicious.
Verdict
7.9 out of 10.
Overall, we were pleasantly surprised by Yu Tang. We have one in Aeon Mall Long Bien but never had the chance to try it before, but now, whenever I want to have some delicious and healthy comfort food, I know where to go.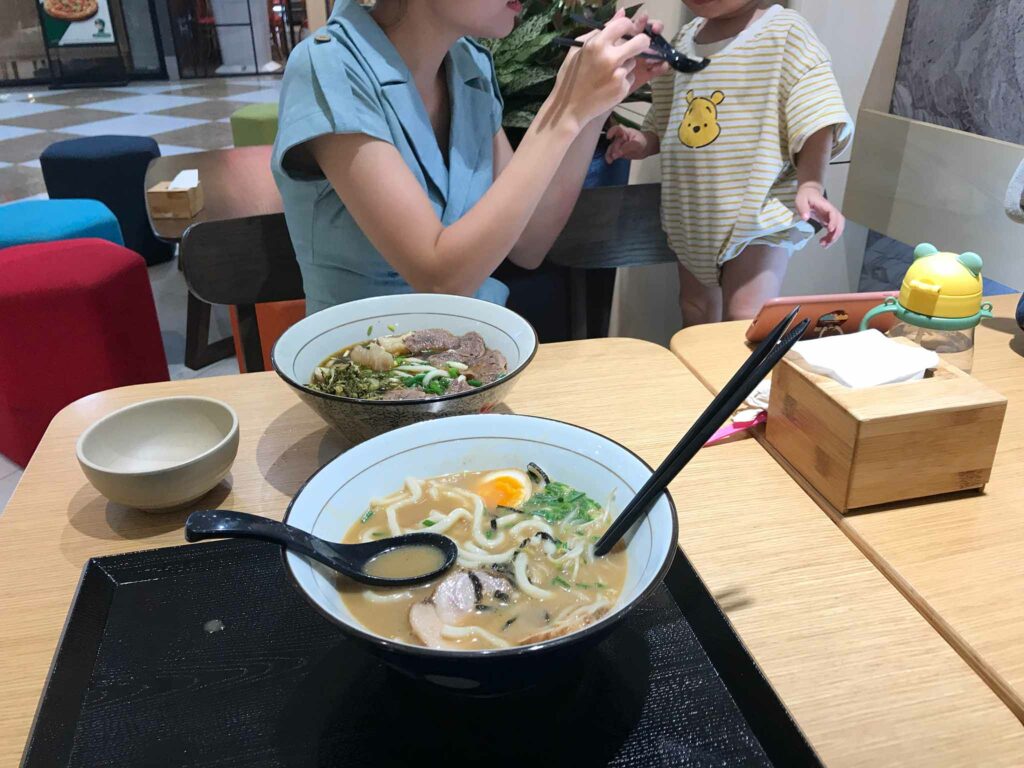 Also, one hidden positive is that your kids and babies should be able to eat the dish without too much complaining.
Now the only thing left for us to do is try their bubble tea, banh bao, and cheese sandwiches, and we can't wait to try them!
Informations
Yu Tang Dining Times City
Address : XVW9+HCH, Khu đô thị Times City, Hai Bà Trưng, Hà Nội
Phone : 1900 6622
Website : https://yutang.vn/
Facebook : https://fr-fr.facebook.com/yutangvn/