Udon Jubey is a famous restaurant located on Saint-Anne Street in Paris. This is the place to go if you want to get some real and delicious udon.
The last time we went there, we had to carry a stroller around, so we decided to go to Higuma instead. This time I decided to go all the way to make this special review.
The location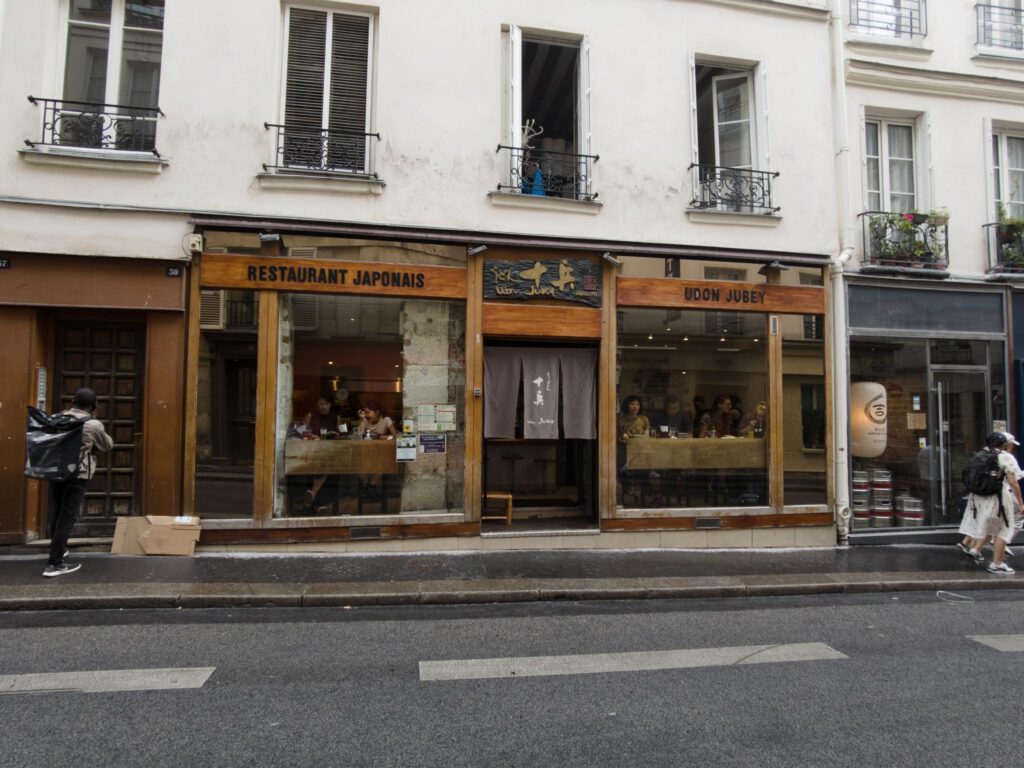 This restaurant is located in Paris and, to be honest, in one of the most annoying areas to park. The place is basically the center of Paris, with the Opera, the Louvre, Place Vendome, and Madeleine nearby.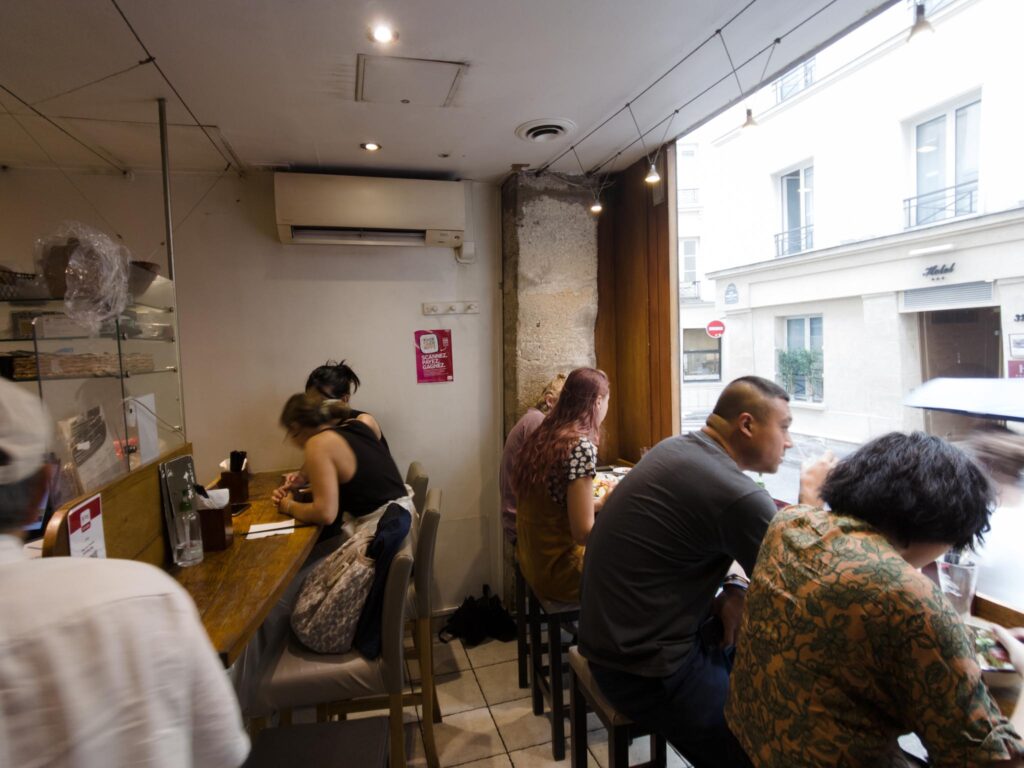 Saint-Anne Street is well known to have one of the most traditional Japanese restaurants in Paris. This particular restaurant is quite small but actually has an underground with some more seats.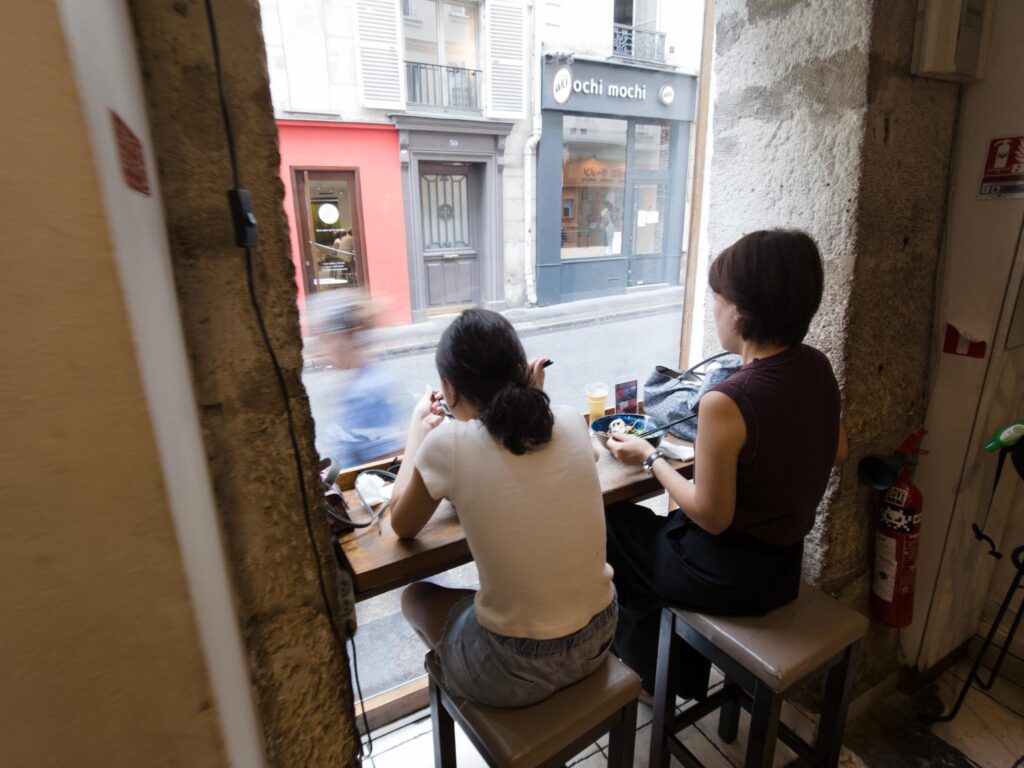 Ideally, you would definitely sit in front of the window, giving a great view of the street, but when you are more than two or three, it's better to sit downstairs.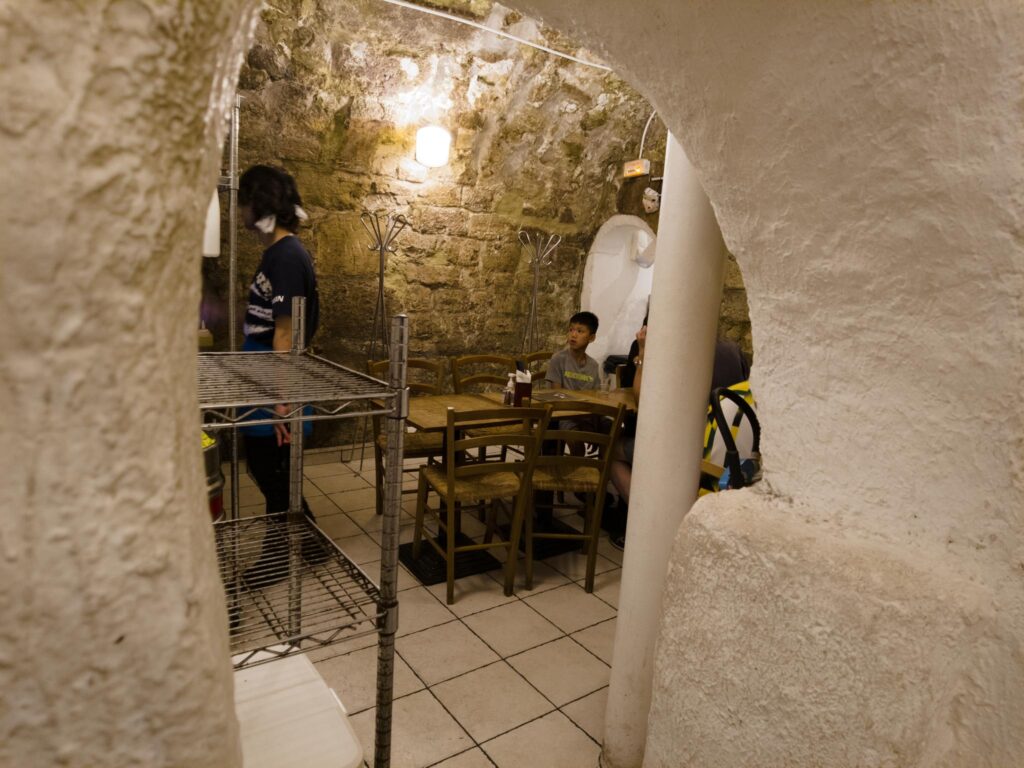 The place is quite cramped, to be honest, but it's just the way it is in Paris, and it gives a bit of charm to the place. The underground is quite fresh in the summer, which is a good thing. There's also an air conditioning unit, if needed.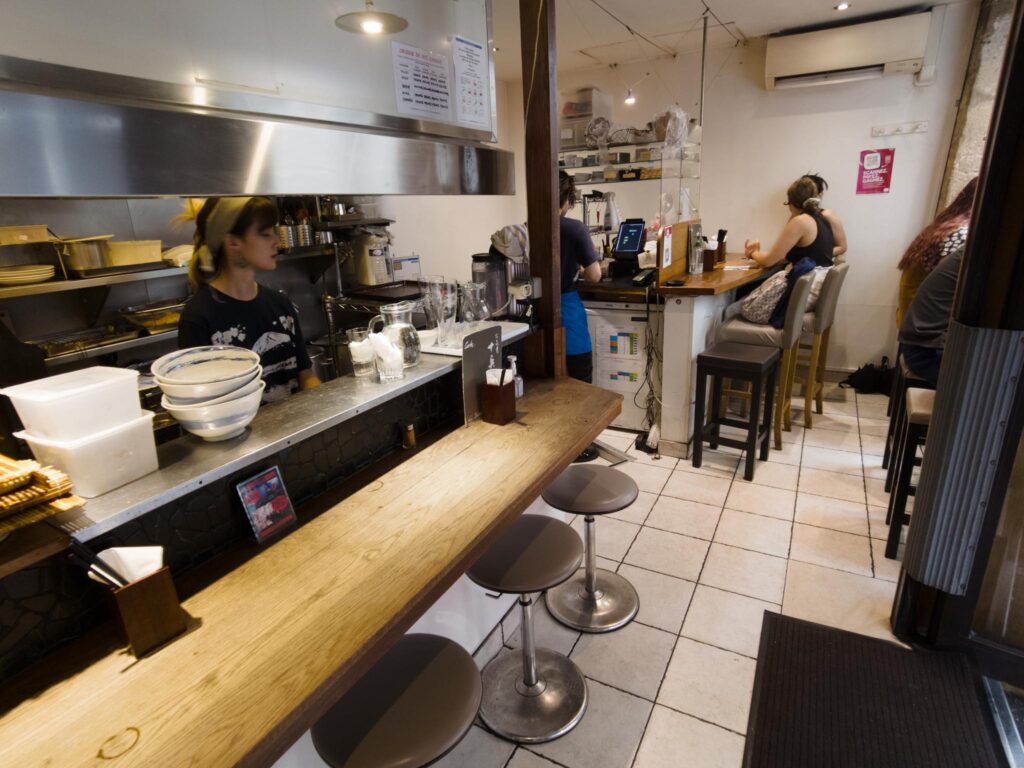 Upstairs, you have an open kitchen for you to enjoy the cooks doing their things. After all, this place is a real Japanese restaurant with Japanese ingredients and cooks.
The menu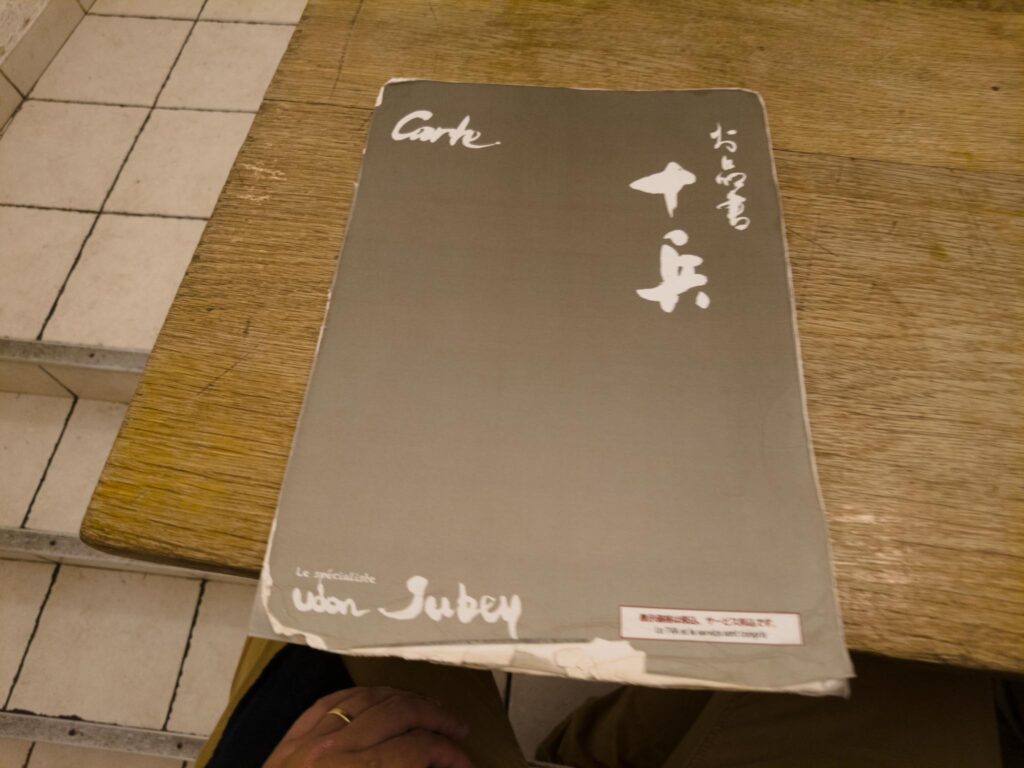 The menu came in, and it was quite torn apart, but hey, you are in Paris; it's a busy and authentic place. The menu is quite simple, but at the same time, the writing is quite small, which makes it slightly hard to read.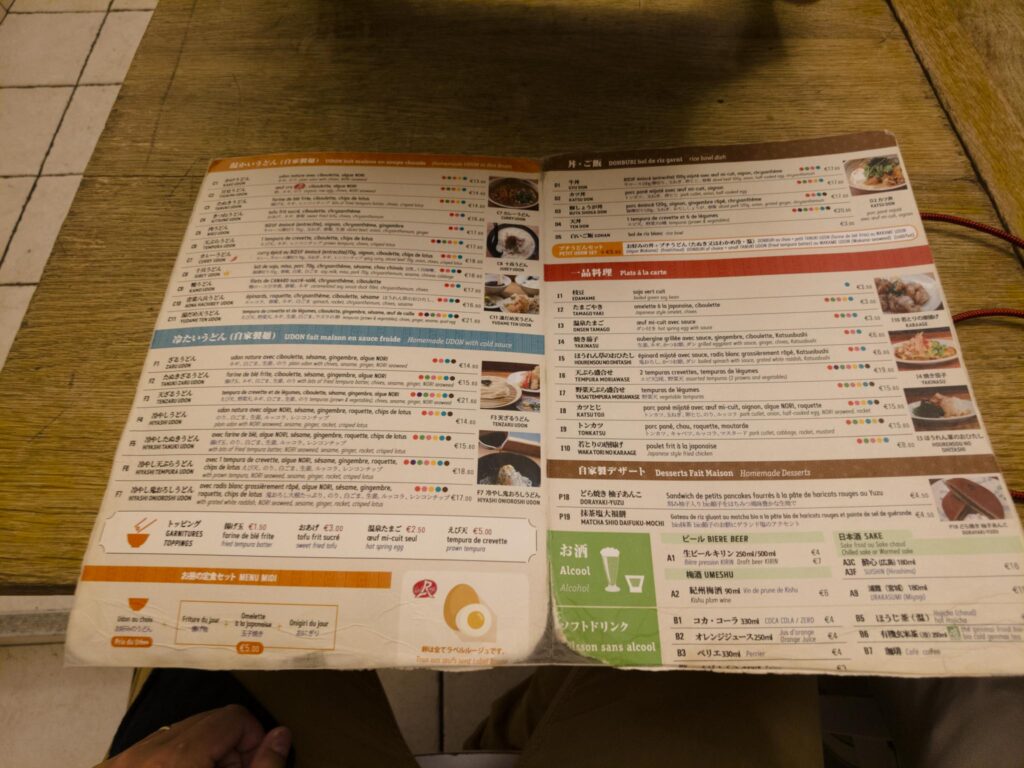 Fortunately, there are some pictures for most dishes. There's even a color code to separate the typology of dishes. One thing this menu is doing well is documenting potential allergies.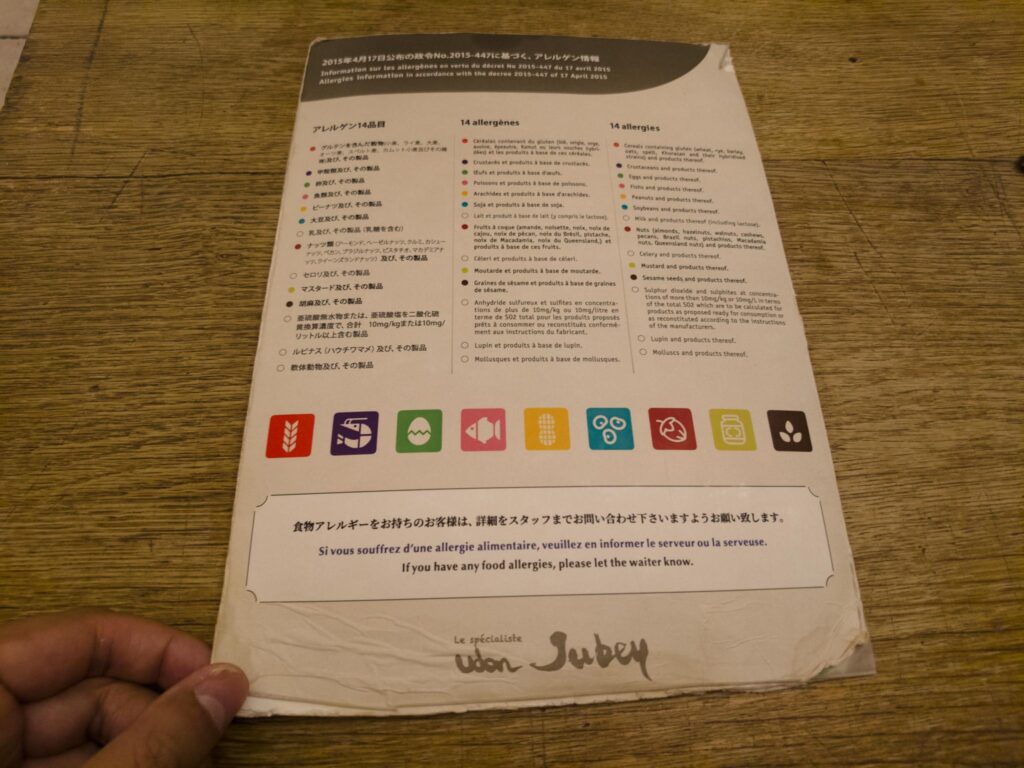 The menu is quite simple, with some starters such as tempura, eggplants, and obviously udon as main dishes. Compared to a place like Yu Tan, this place seems to be more traditional. Jubey's style, Curry, or nature are some of the main options.
Other than that, there are some drinks, such as beers, saké, and soft drinks. To be honest, this restaurant doesn't offer a large choice of food or drinks because most people just come for the ramen anyway.
Our experience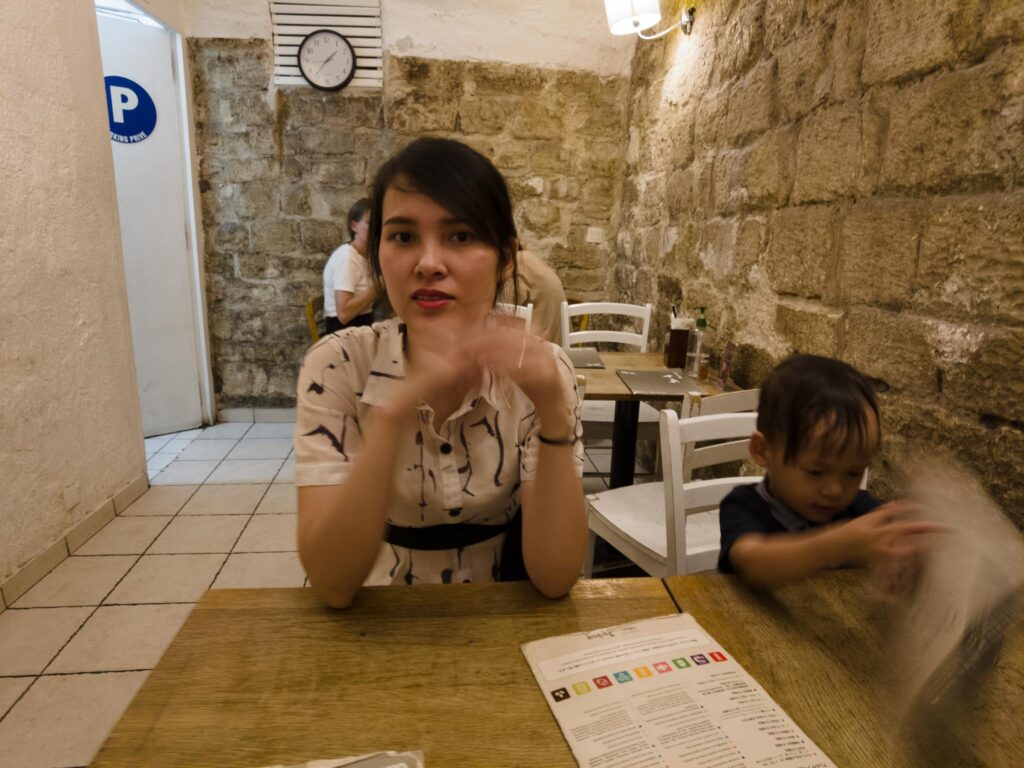 As usual, even in August, don't think you'll find a parking spot easily. I had to drop off my son, wife, and dad to park in an underground parking lot for seven euros and walk 750 meters twice.
It's not the worst place to walk around, but let's be honest, this place is not convenient for people coming with a car.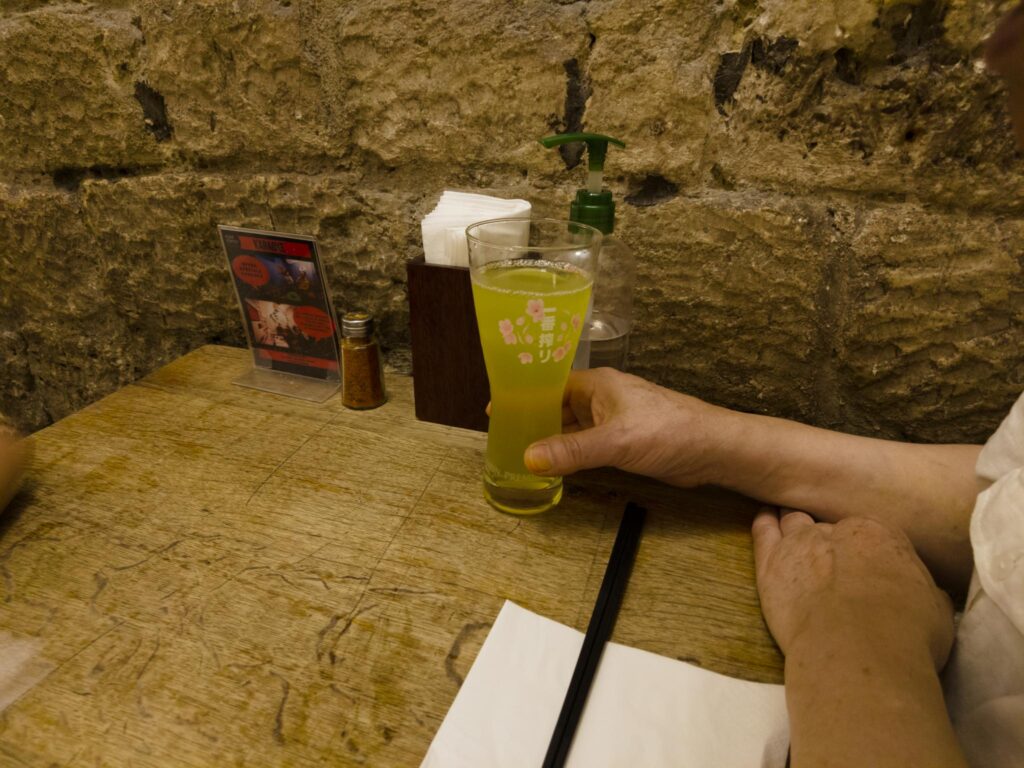 The service here is good; they have a lot of turnover, so they'll try to be quick. I ordered for my dad a tea with a taste of grilled rice; it's called Genmaicha. For my wife, I ordered a draft beer named Kirin.
The beer tasted good and was typical of Japanese beer: very clear, very light, and slightly sweet.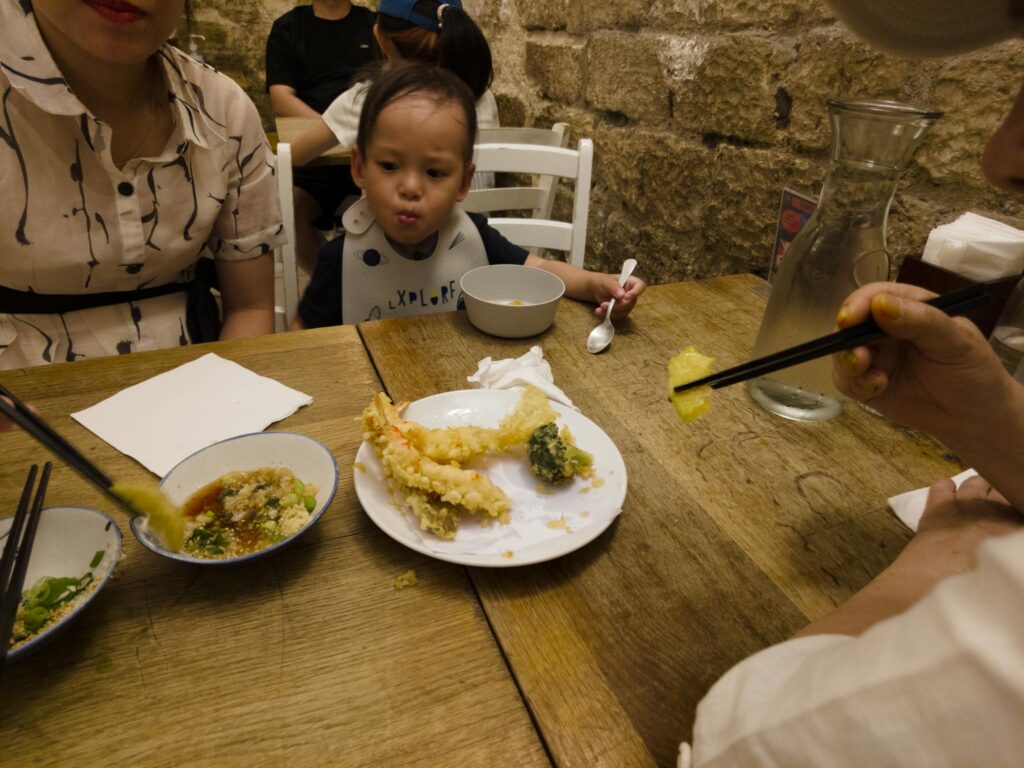 We've ordered a plate of tempura with some fried veggies. The place was quite expensive; we were complaining about paying 16 euros for two crab cakes the night before. This time, it's 20 euros.
Even if they are prawns, 20 euros is a bit of a stretch, to be honest. With it, they gave us a sauce to mix with some ingredients, but it wasn't that strong when it came to taste.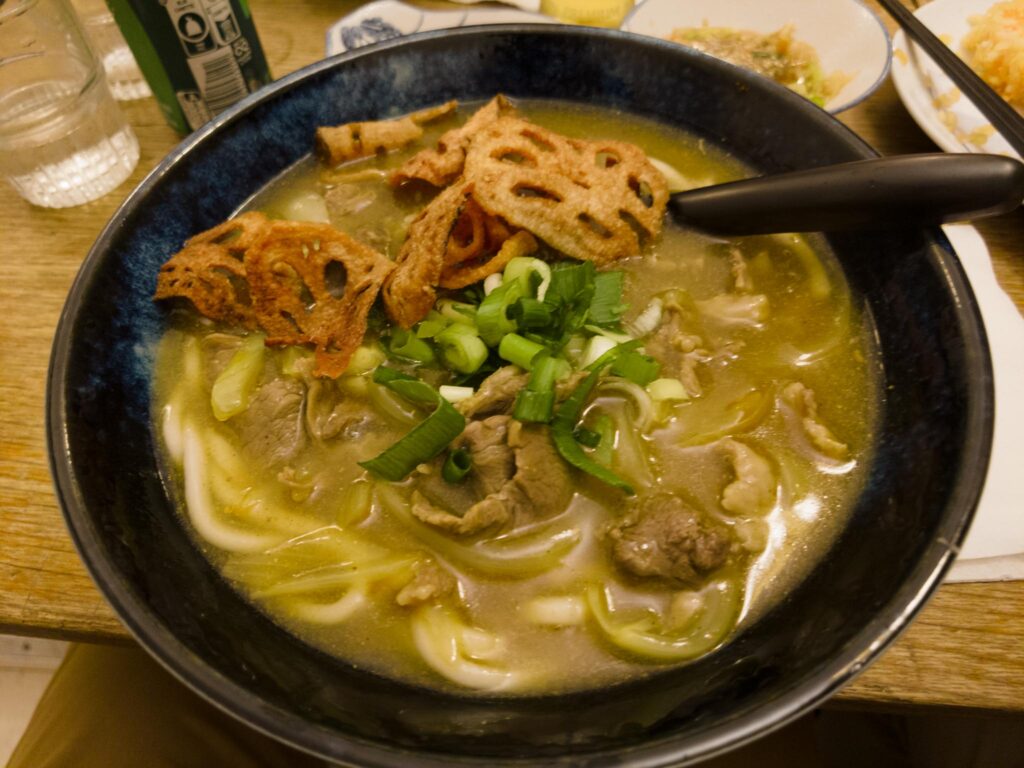 I've personally ordered the curry udon; it was good. The udon was fresh and very soft. The curry soup was tasty but not overpowering. Overall, it was well balanced. The meat was good as well, but nothing to write home about.
On top of it was some sweet, fried lotus. They were actually pretty good when imbued with curry soup. The ones in Uu Dam Chay were much better, though.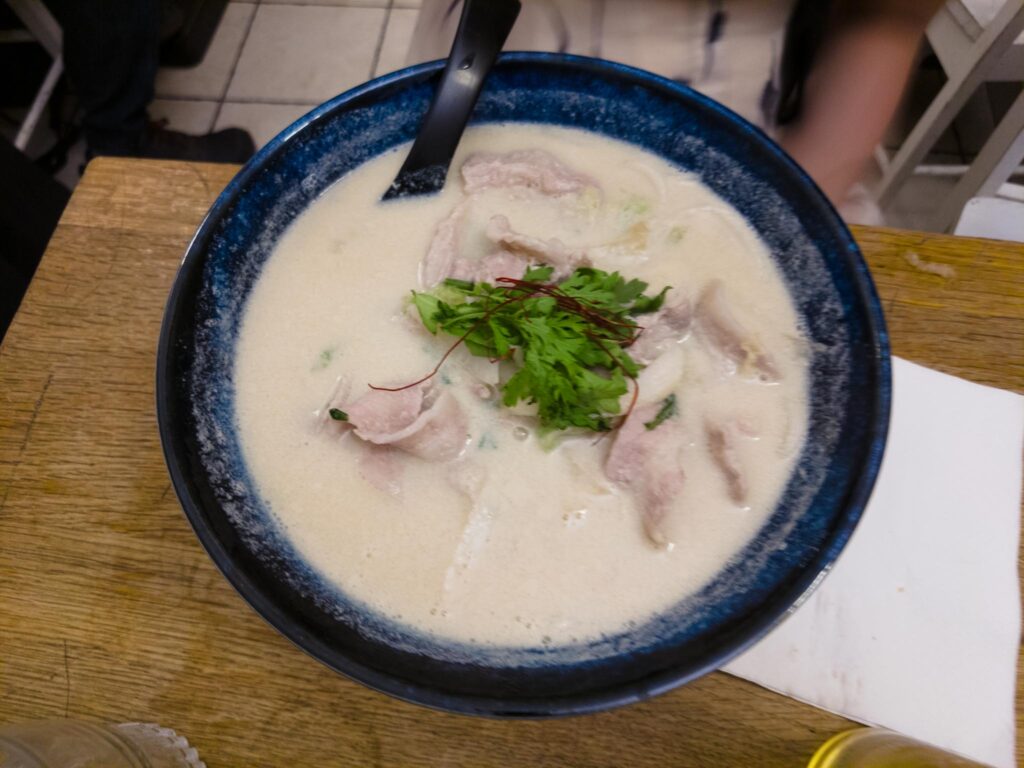 The Jubey Udon was by far the best, in my opinion. It's the one I came for, but I wanted to try something different from the menu. The soup tastes a bit like miso and cream. It has some pork instead of beef. I would definitely recommend this one.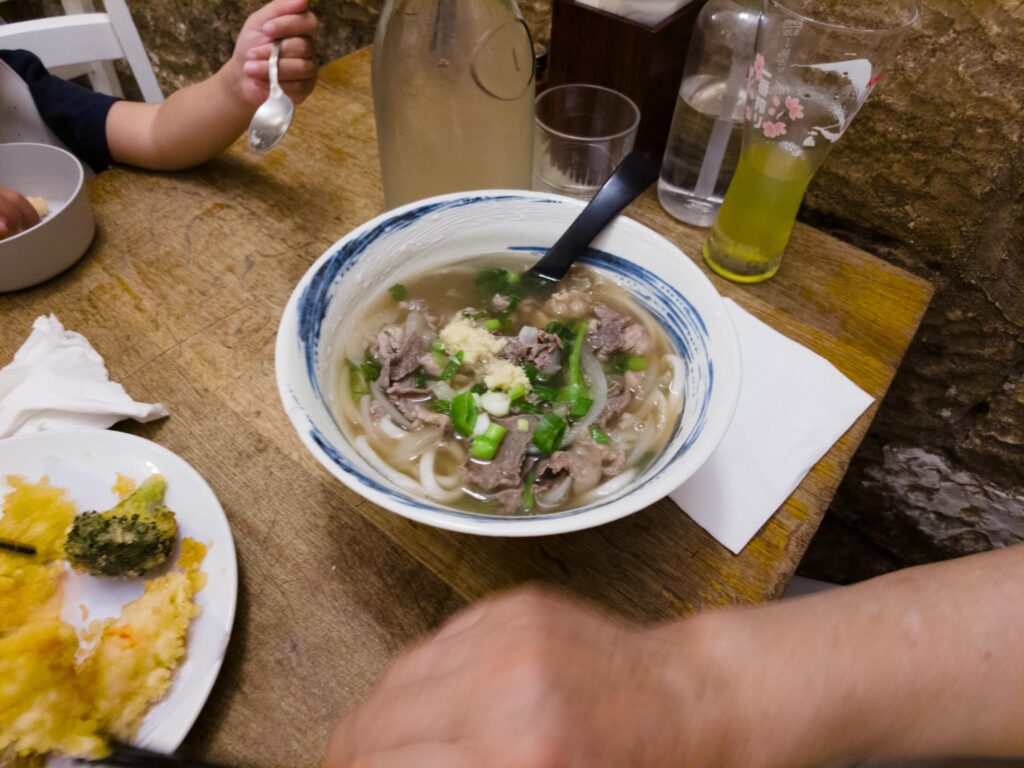 My dad got the Niku Udon. I didn't really know which one to choose since my dad is all about Vietnamese food. Perhaps this one was the closest to what we called a banh canh.
I kind of regret not ordering another Udon Jubey for him. I couldn't taste his bowl, so I cannot really comment on the soup or the entre-côte beef cuts.
Verdict
8.2 out of 10.
Udon Jubey is a great spot to get some traditional Udon, like those served in Japan. This place is really authentic and very successful; there's often a waiting line in front of it.
Obviously, the main specialty here is udon. I think the Jubey Udon would be the best choice for most people. It's quite an interesting dish.
The starters, more precisely the Tempura, were good but largely overpriced. 20 euros for two shrimp when you can have a buffet with lobsters in some countries for this price? Four euros for a can of Perrier—that's a bit of a stretch as well.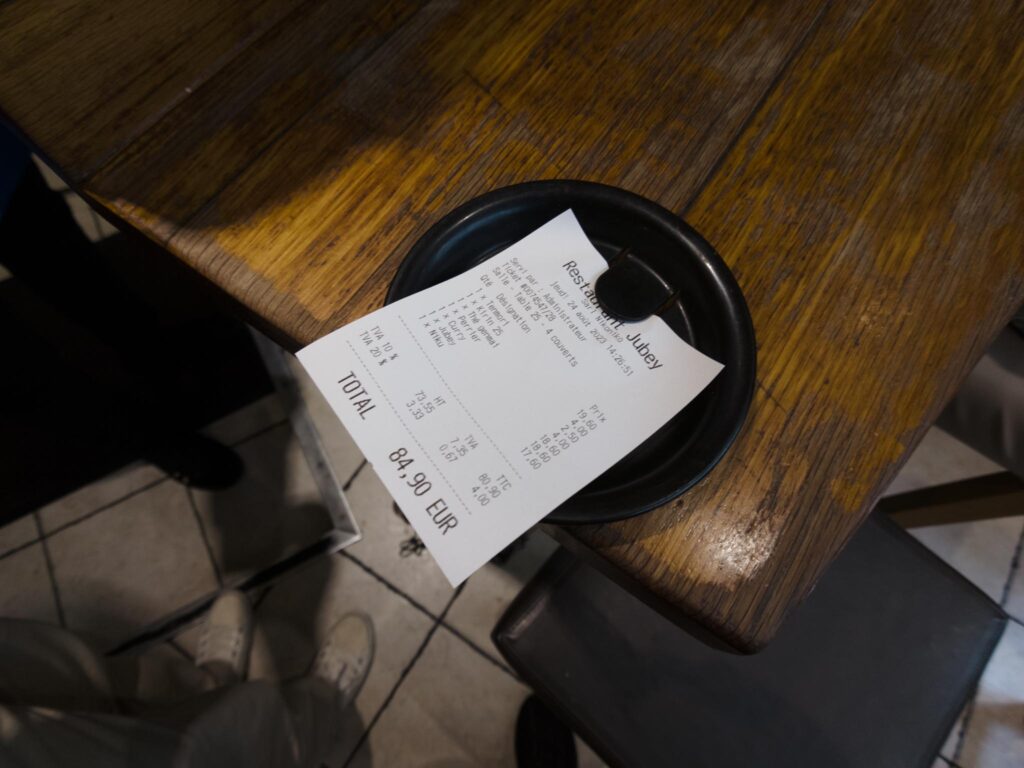 Sometimes you just want to change your habits and your routine. In Lognes, we have some of the best value when it comes to restaurants.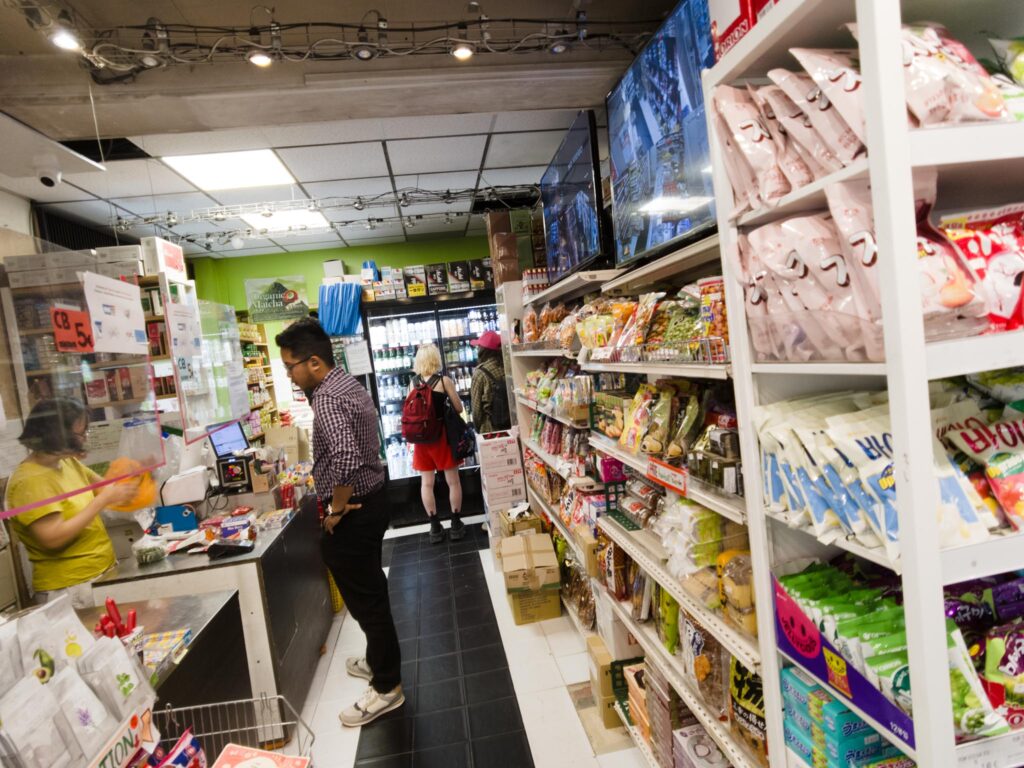 Once in a while, going to Paris and enjoying a bit of Japanese culture can be refreshing. In conclusion, Udon Jubey is definitely a place I recommend. Just forget about the starters and drinks.
Informations
Udon Jubey
Address : 39 Rue Sainte-Anne, 75001 Paris
Phone : 01 40 15 92 54
Website : udon-jubey.kintarogroup.com
Instagram : https://www.instagram.com/jubey39/?hl=fr
Facebook : https://m.facebook.com/profile.php?id=183209605215327