If you are looking for a fine vegetarian dining experience, Uu Dam Chay (u àm Chay) should probably be at the top of your list.
This restaurant was already well known before, but with its new location at 55 P. Nguyn Du, Nguyn Du, Hoàn Kim, and Hà Ni, the experience is now on another level.
Not just a restaurant but an experience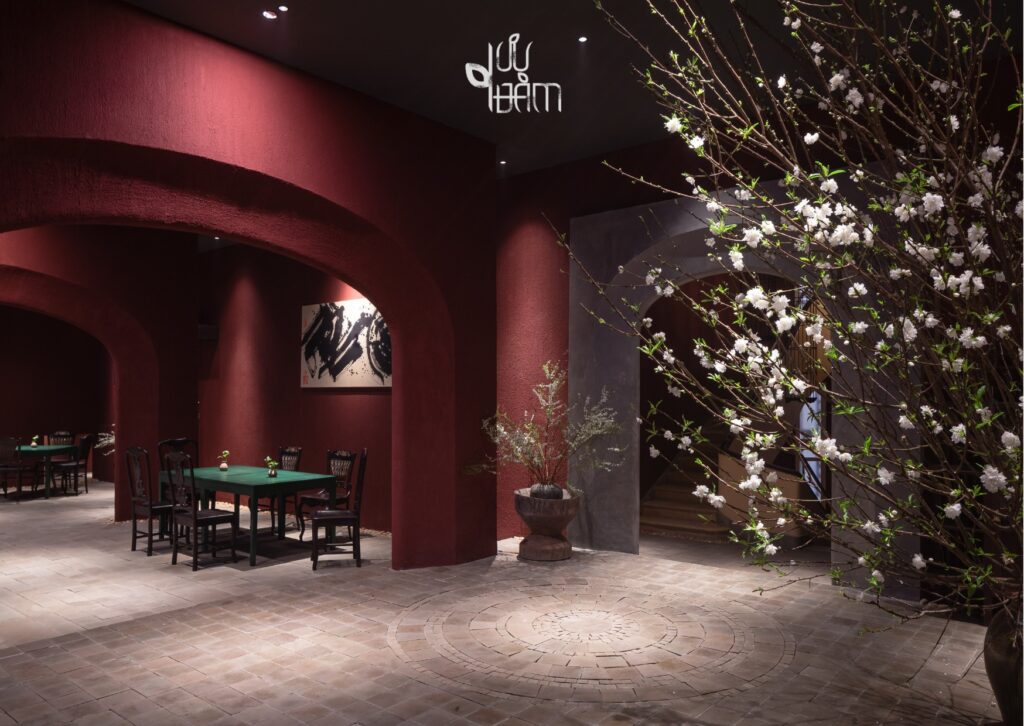 Talking about levels, the restaurant is now in a huge, semi-open-air building with so many stairs, floors, and rooms that you could use this place as a maze.
At the entrance, the stairs lead to a statue of Buddha, and all the interior design follows this theme that fits the vegetarian universe so well in one word: Zen. A healthy and quiet atmosphere that, with the help of healthy food, will regenerate your energy and body from all this noise, pollution, and junk food you've had lately.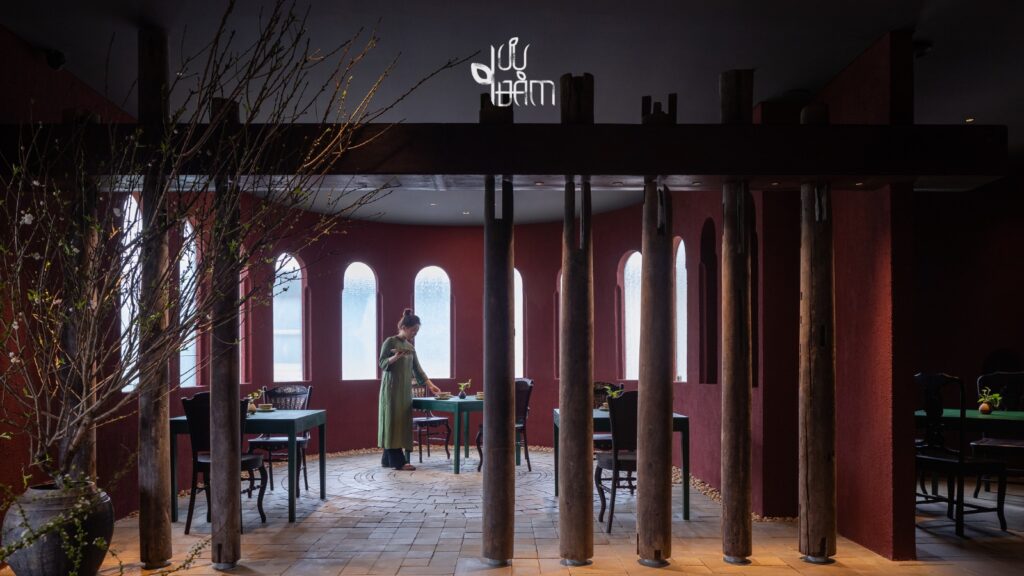 The temple of well being
Looking more like a temple than a restaurant, this sacred place holds so many tables and seats that you will feel like a small fish entering an ocean of already seated customers.
The tables are actually well spaced out, and there are many separate sections that we must have crossed at least four of before joining our table.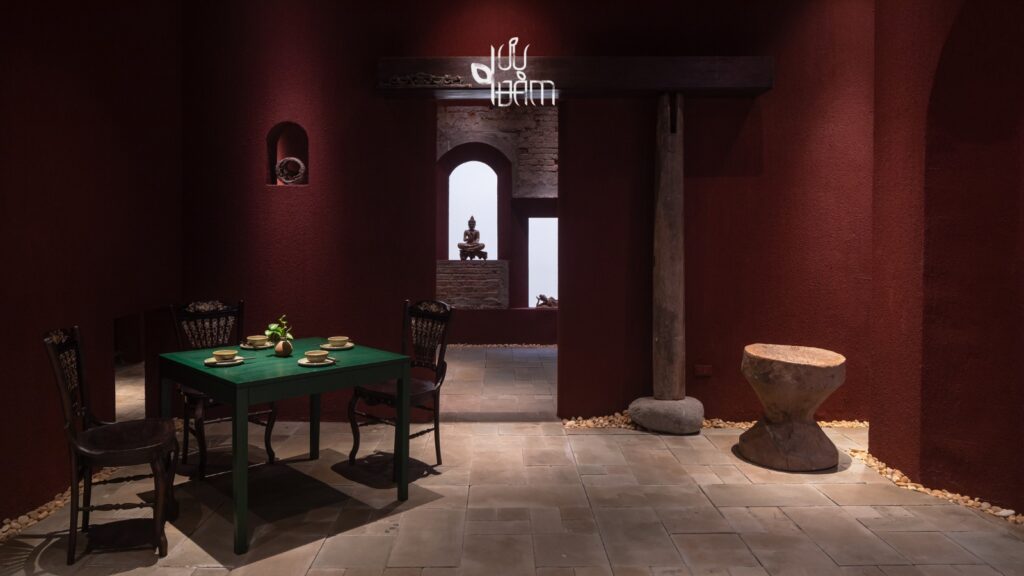 The table is where all the magic begins. After being seated, you will be welcomed with two different illustrated menus: one for drinks and one for food.
A beautifully illustrated menu
When you first lay eyes on these menus, you will understand this place is keen on creativity and visuals, as every illustration and dish comes with a beautiful attention to detail.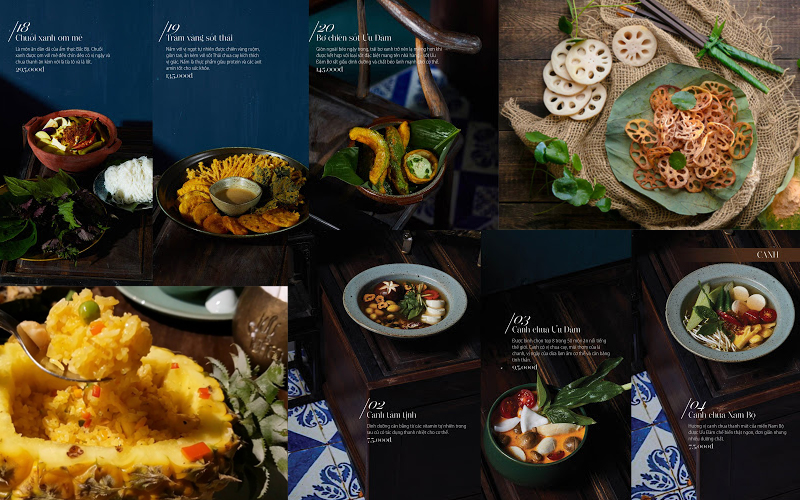 Not only do the plates look great, but they also taste amazingly balanced and delicious. It is actually not easy to find food that is both yummy and healthy, as most healthy food is often expensive for various reasons.
The Uu Dam Chay magic consists of taking everyday products as well as rare ones to make original recipes that will make your taste buds send pleasure signals to your brain.
Delicious doesn't have to be unhealthy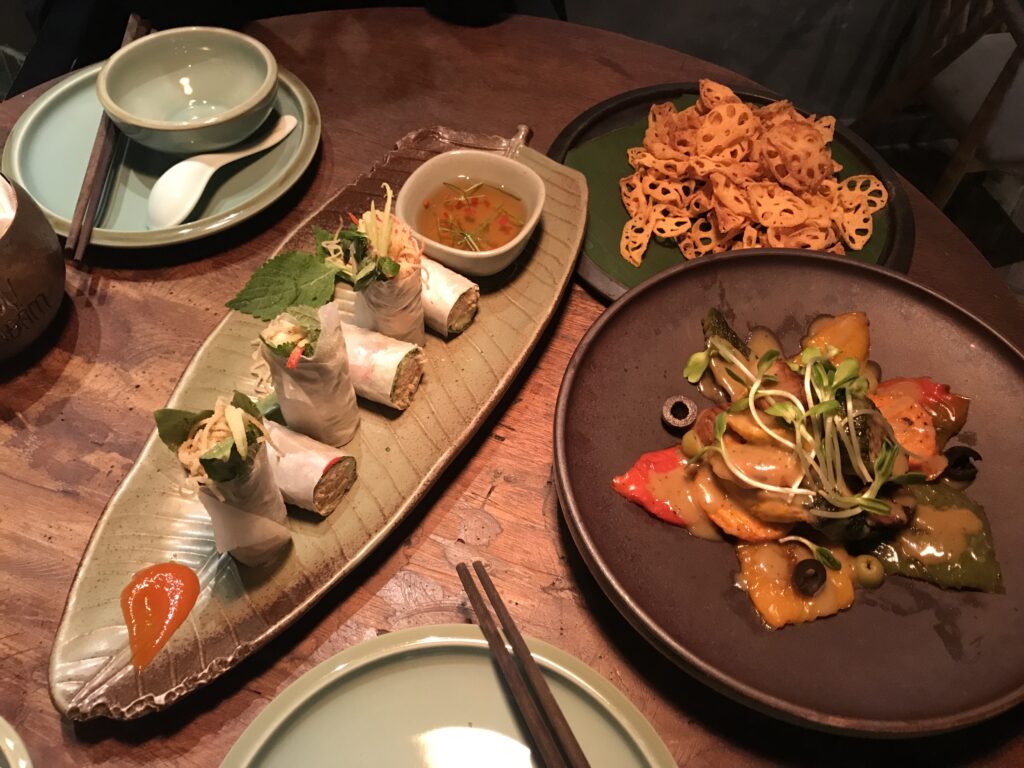 Everything in Uu Dam Chay is thought out carefully to be balanced, tasty, and sometimes reminiscent of some famous dish.
For example, the menu offers a vegetarian version of Bì cuốn (rolled pork with rice paper), Mexican Tacos, and Spaghetti Bolognese with a very close taste and texture to the traditional ones. In all honesty, sometimes it's even more delicious.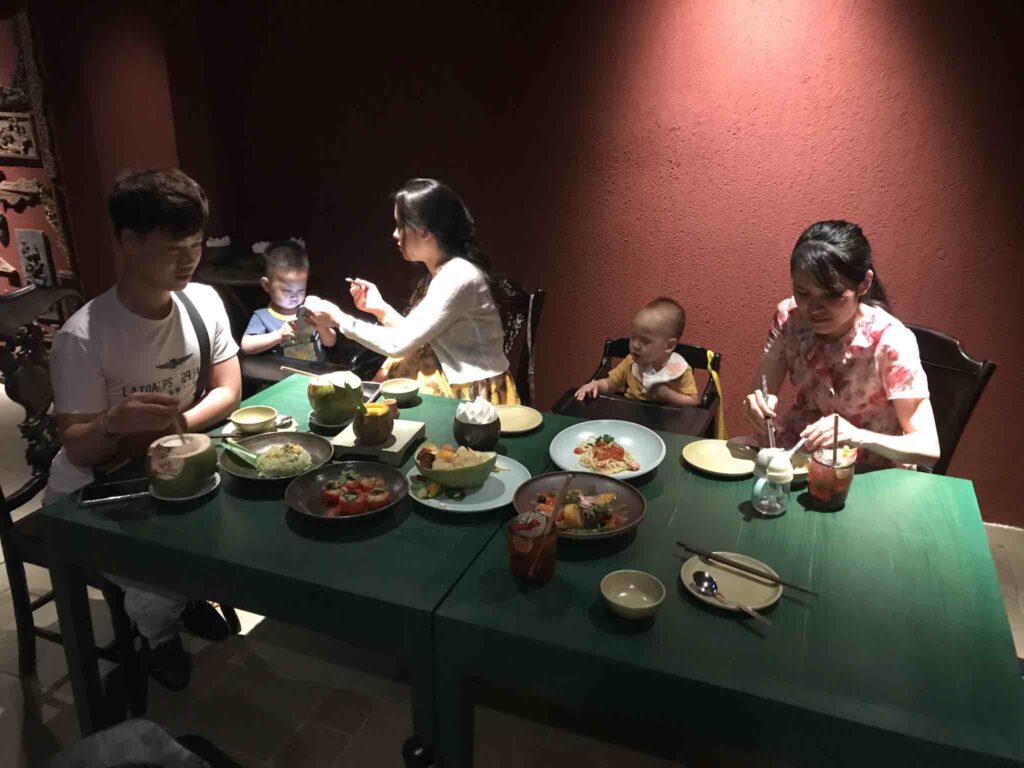 The drinks are original and enjoyable as well; we tried the different detox juices, but our favorites were the fruit mojitos. The only downside was the size of these particular cups, which were a bit small in our opinion, but I guess the scarcity is part of the recipe for longing pleasure.
Verdict
9 out of 10
We rarely give a 10 out of 10, but to us this place is simply magical. The venue is something special, like a temple where you go to refuel yourself away from the city and its pollution. The size, number of sections, and interior design are simply outstanding.
The menu is huge, and the food is just as gorgeous as it is delicious. All of it was conceived from A to Z and prepared with tons of attention. Everything from the food to the drinks is just perfectly cooked and crafted, in our opinion.
The huge selling point of this restaurant is that when you are leaving, you feel satisfied and healthy in your body.

Perhaps the only downside of the restaurant is the number of mosquitoes present because of the lush nature surrounding it, but I am sure they will find, like always, an elegant and natural solution for it.
Informations
Ưu Đàm Chay
Adresse : 55 P. Nguyễn Du, Nguyễn Du, Hoàn Kiếm, Hà Nội
Phone : 098 134 98 98
Website : uudamchay.com