This past weekend, we decided to bring our son to the zoo. We felt like he was old enough to start to enjoy watching animals.
We always wanted to try the Zoo of Beauval, but since it's a two-hour round trip, we decided to give it a try at the Zoo of Vincennes, also called Parc Zoologique de Paris.
In this review, we will see if this place is something you should consider as a family activity or if you should skip it.
The zoo

The Zoo is located on the Vincennes borderline of the 12th district of Paris. It is a 14-hectare zoo with over 3,000 animals.
Vincennes actually has a very big park, and the zoo is basically within this park. Oddly enough, there's not a big parking lot like in most big venues, but rather some regular public parking spots in Vincennes streets.
We didn't have any issue finding a spot, but my guess is that during the afternoon, the spots around the entrance are harder to find.
Although the zoo isn't the largest in France, it's still big enough for you to get tired of walking. Fortunately, they have a bunch of amenities inside the place, such as restaurants, souvenir stores, food stands, and automatic drink dispensers.
The map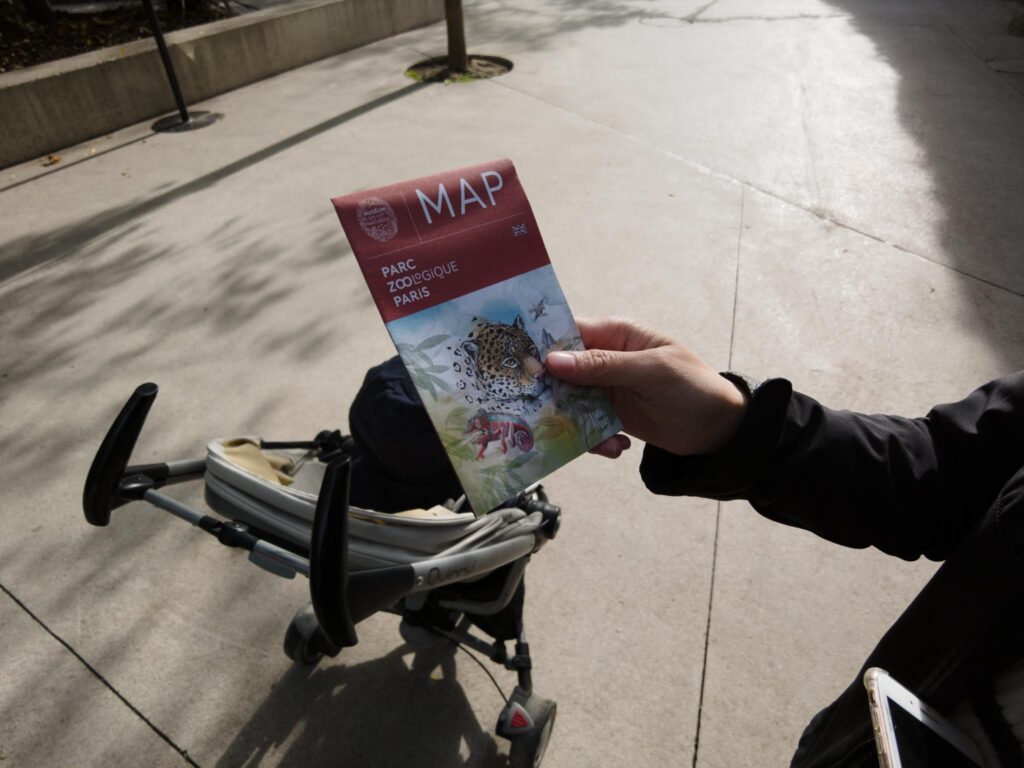 The map of the Zoo is shaped like a triangle, and there are different sections named after a natural zone in the world.
That's the way they chose to sort the animals so they can live in a similar eco-system as their natural ones. It's a pretty smart idea, actually.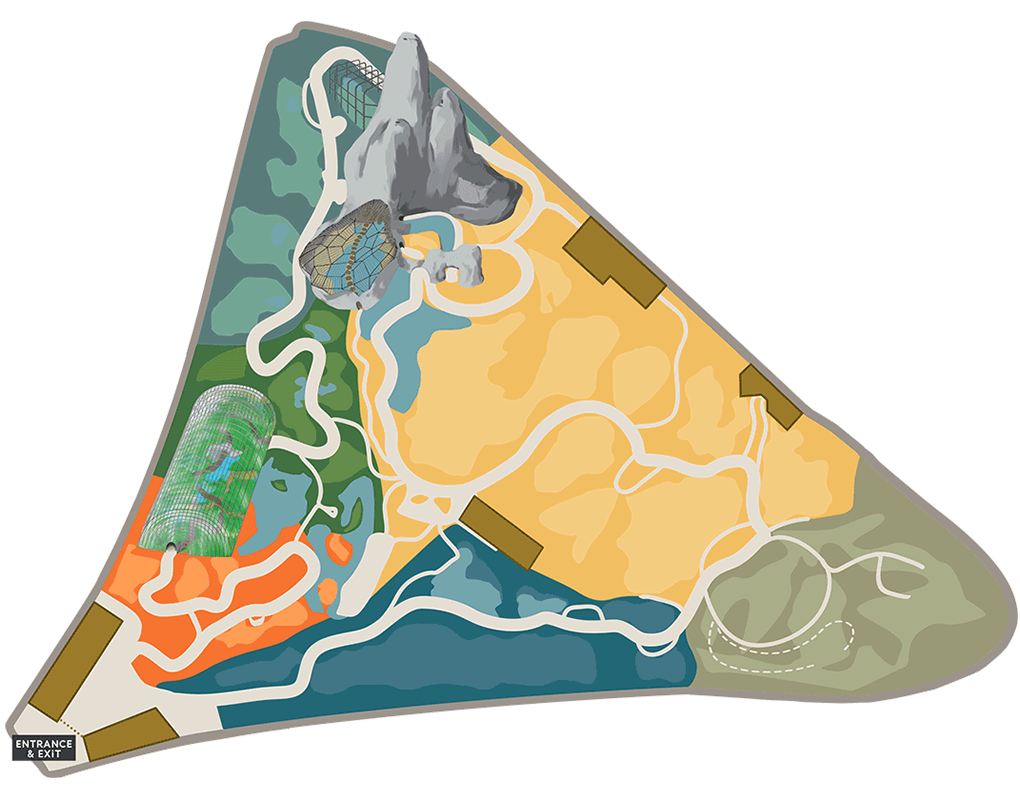 Europe
Guiana, Amazon
Tropical greenhouse
Madagascar
Africa
Patagonia
Even if the Zoo is shaped like a triangle, you'll still be able to circle around and see most species, like a tour, even though there are definitely some smaller paths you can use.
We thought that the zoo was well designed and were actually expecting something way smaller. This zoo is quite the perfect size for a 4-hour walk, which is already quite tiring if you have kids.
Anything bigger than that, and you'll actually need some form of transportation, like shuttles, like in the Vinpearl Safari Phu Quoc.
If you want to check out the map in detail, here's a link: https://www.parczoologiquedeparis.fr/sites/parczoologiquedeparis/files/atoms/files/pzp_plan_395x310_dec22_uk_bd.pdf
The entrance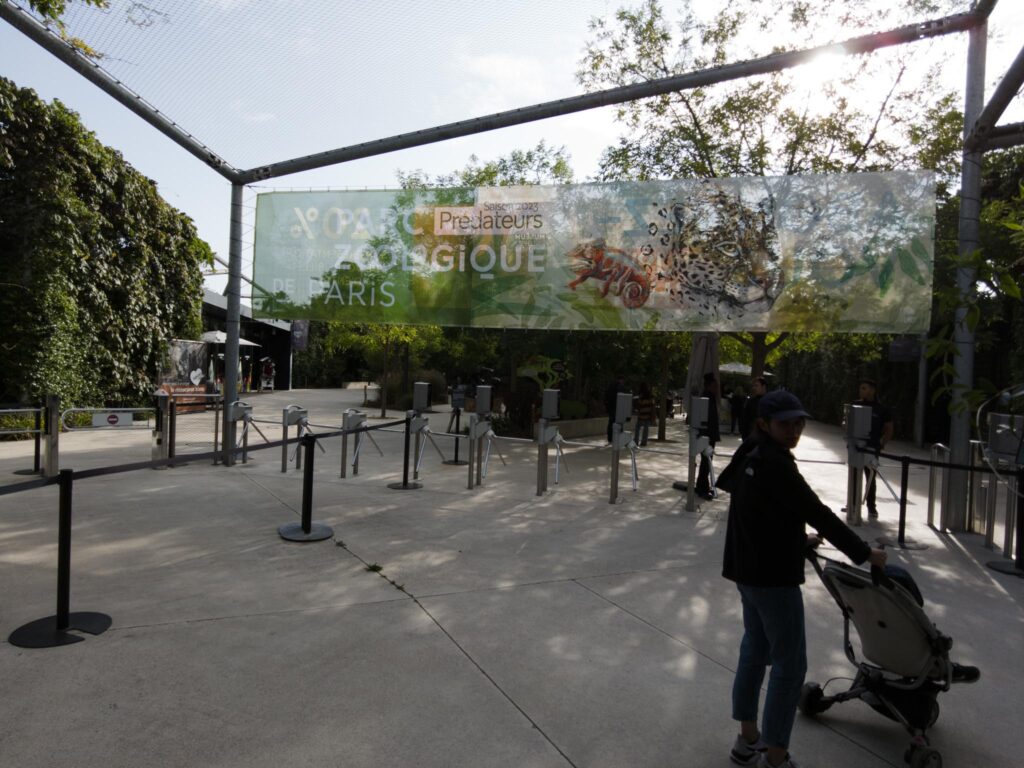 The entrance is quite classic. There is an automatic barrier to scanning your online QR code. Note: If, like us, you are traveling with a stroller and a kid, you'll pass on the side doors and will need to validate the 3 QR codes.
Once you enter the zoo, you'll be at the entrance where the souvenir store is. Once you are in the zoo, some of the staff will stop you for a photo session.
These photos will be available to buy when you exit the zoo; we'll get more into that later on in this article.
There's also a restaurant in this area, which we will also review further down the road.
Patagonia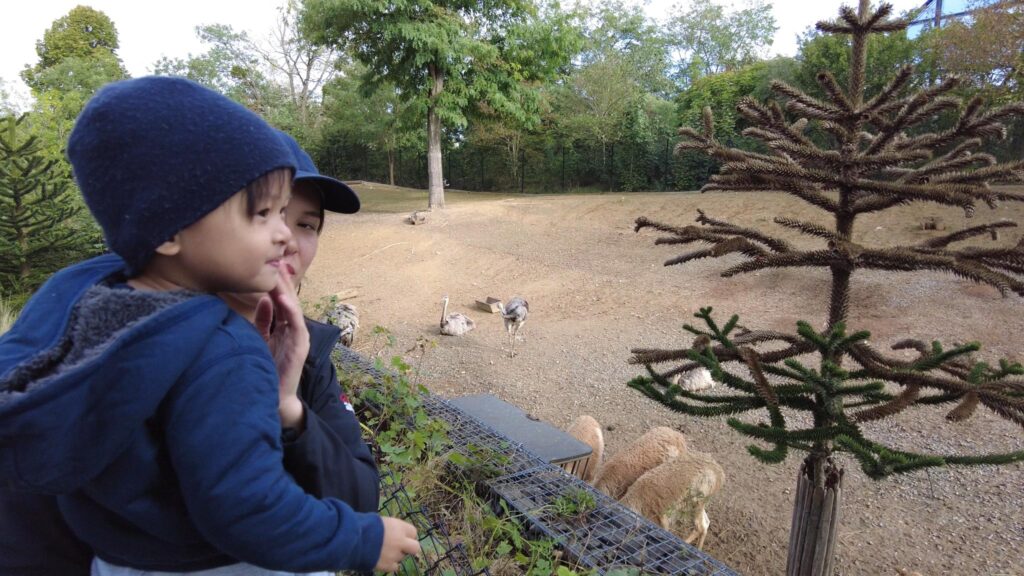 This is the first part of the zoo if you follow the regular directions. This part is basically displaying the animals from Patagonia.
You'll start with some Rhea (Nandoo), Mara, and Guanaco. My wife and I really enjoy watching Rhea run around. They are very fun to watch as they run with their heads zigzagging around.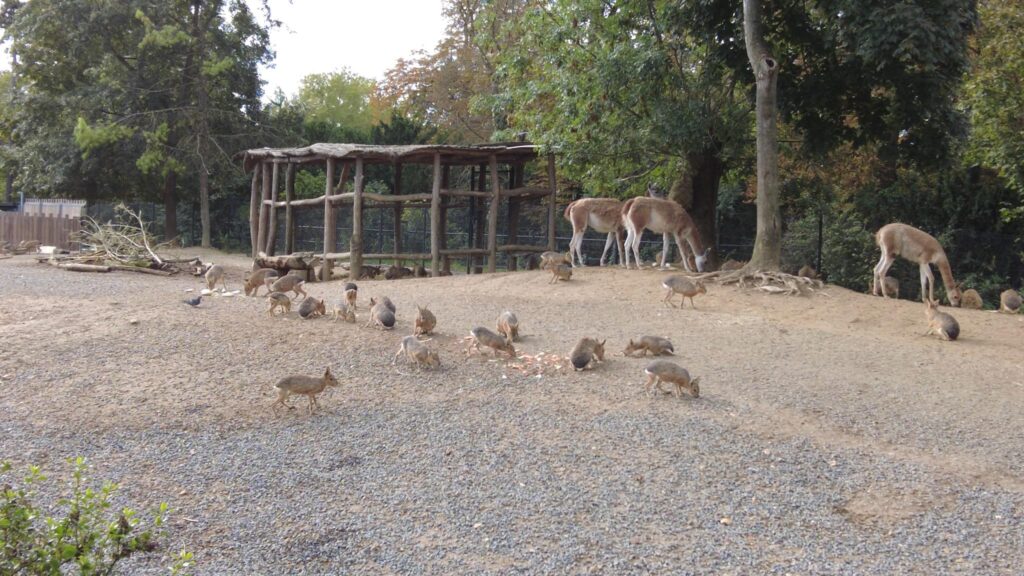 Further down the road, you'll find some otaries, which are amazing to watch swimming on their backs under water. Some of them are actually quite huge, and they are quite athletic too.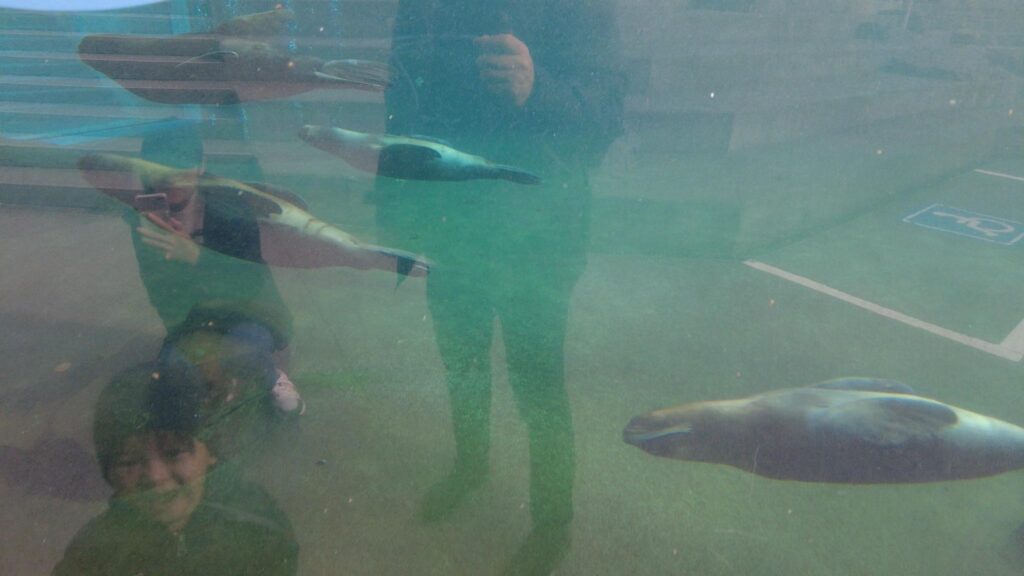 There's a show in the afternoon where they'll feed them and make them perform tons of tricks, such as jumping in and out of the water and walking on the land. This part was definitely one of the most entertaining.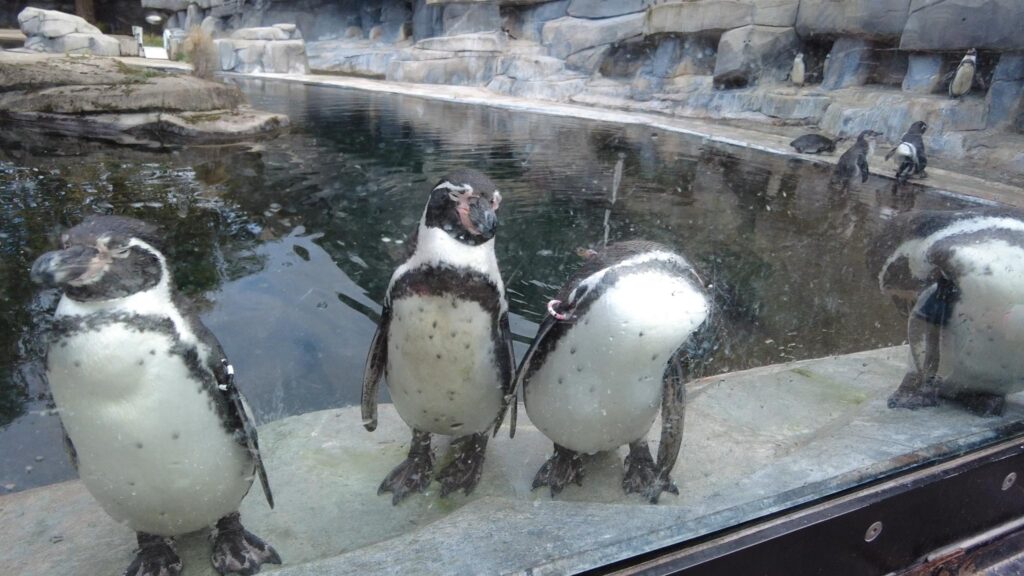 Not too far away, you'll find some penguins, which we already experienced in Sealife Val d'Europe. They are so cute and small compared to the large otaries. They are still only using their eyes, so sometimes they look like fake robotic teddy bears. It's quite a fun experience.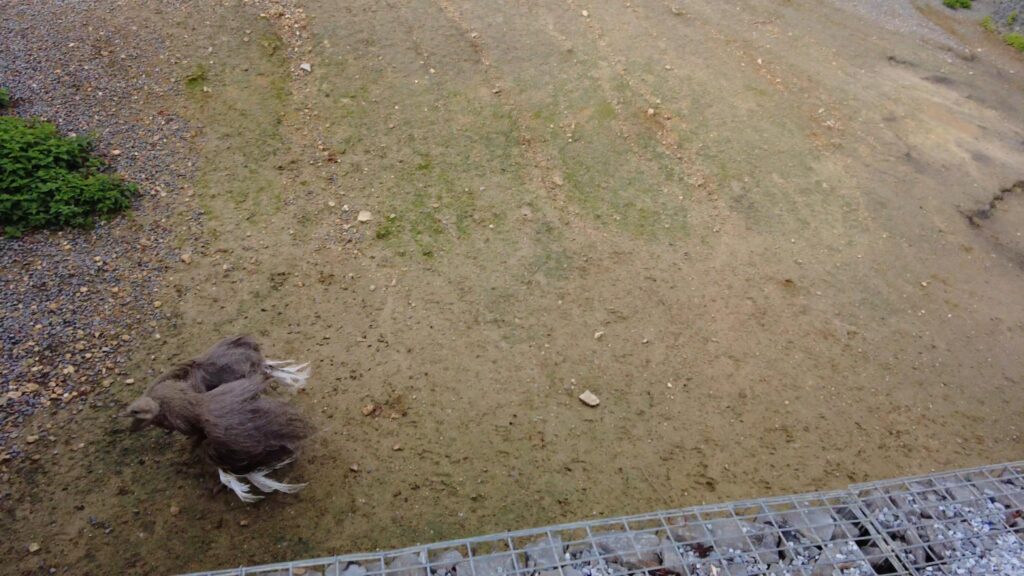 Finally, in this area, you'll find some Puma and Poudou. Note that the feline tends to hide as much as possible, so sometimes if you really want to see one, you'll need to be quite patient.
The glades
In the Zoo, there is a small area where you can walk around barefoot and picnic as well. This place is one of the many resting areas in the park that you can use and enjoy to rest.
Africa
Africa is the largest area in the Zoo. On this continent, you'll find basically most of the animals you would find in the Lion King.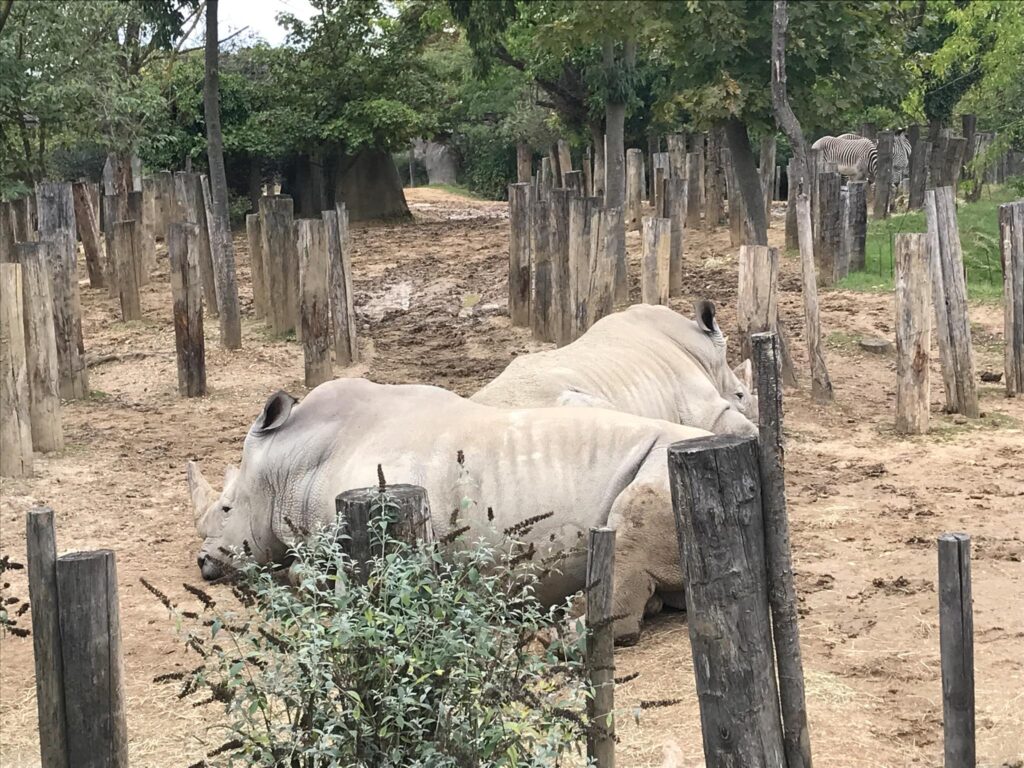 The first animals you'll cross are the hornbill, zebras, and rhinoceros. These creatures are quite impressive to see walking around. They really look like a huge animal wearing thick armor.
It's not easy to see one move or walk around; often they will just rest on the floor and lay around.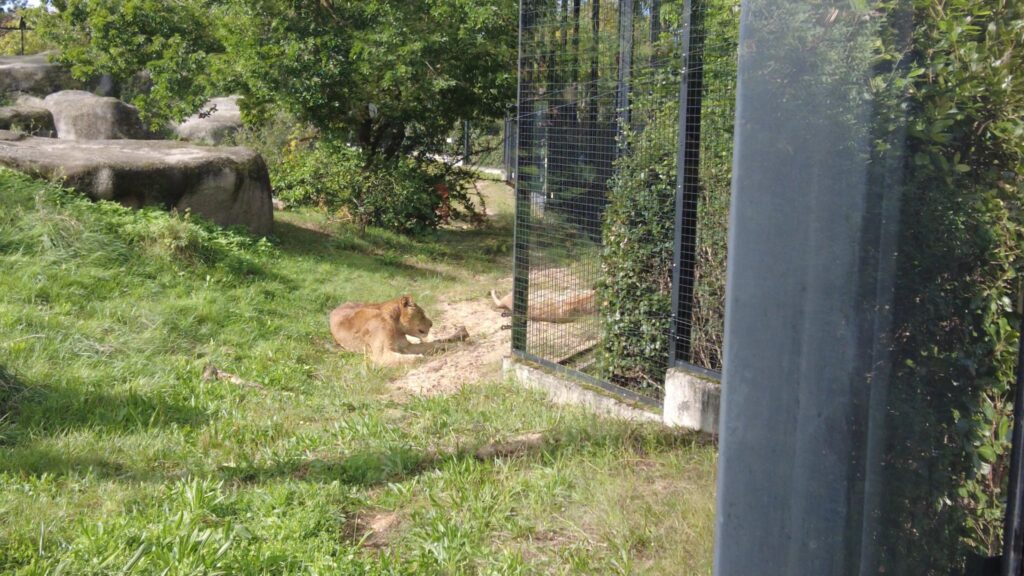 Next to this enclosure, you'll find the one for the lions. We were able to see the lions; they were quite big and were laying around as well. I was expecting something more from this lion enclosure since he's the king of the jungle.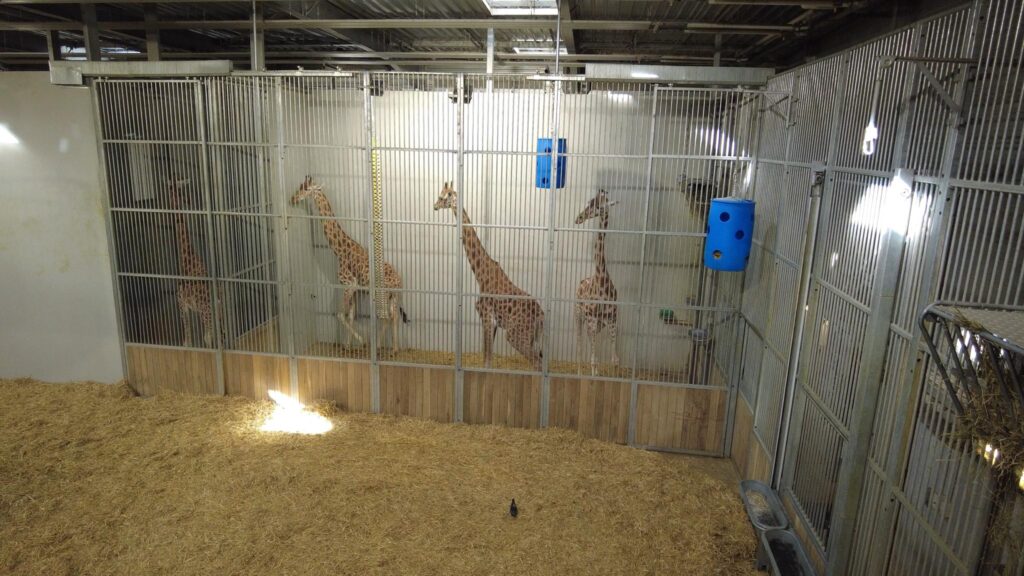 Moving on from this part, you'll get to a place with antelope, addax, an animal hospital, and a giraffe house. We have to say that it was quite interesting to see giraffes indoors. The space was quite large, but the enclosure was quite small. You could tell that they had to run around to exercise in it.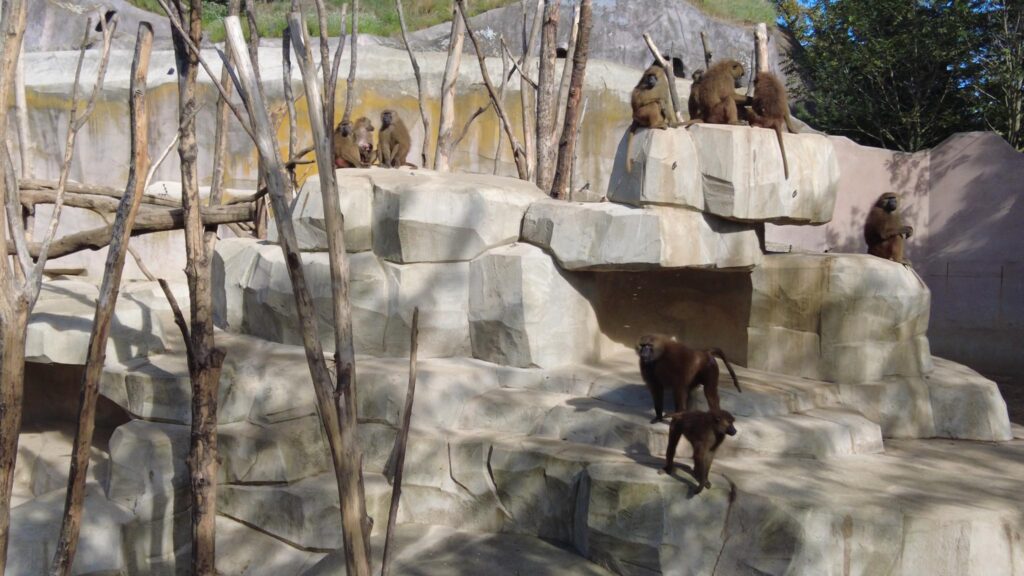 The enclosure for the monkey was quite amazing. It was large, and there were a lot of baboons inside it. You could really tell that they were social animals, interacting with each other almost like humans do. It was one of the most entertaining viewings, for sure.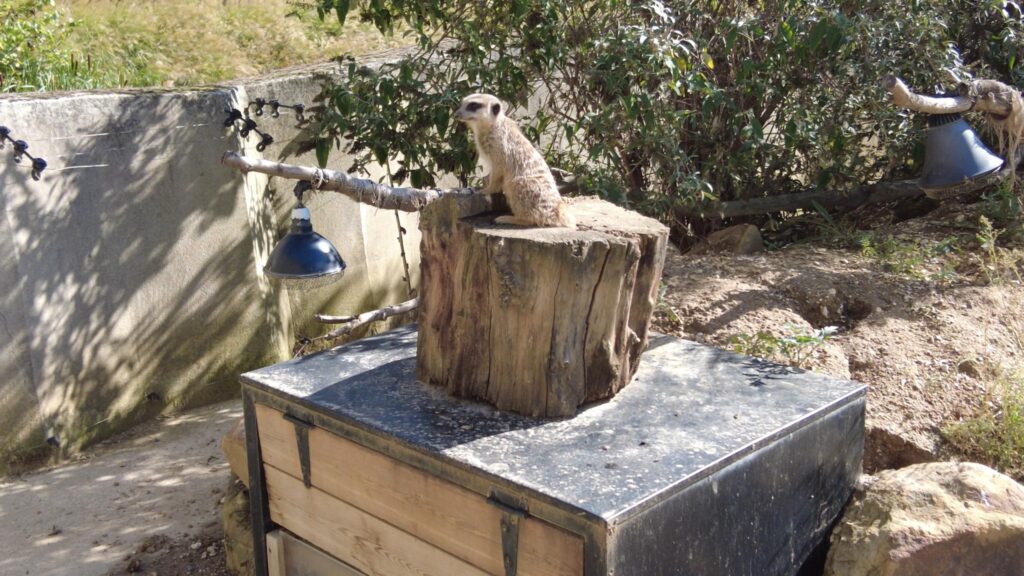 Next to this section were some Meerkat in a small enclosure. They were literally lying and sitting down against the wall. I was expecting them to be in a large band, but there were only two meerkats at that particular time.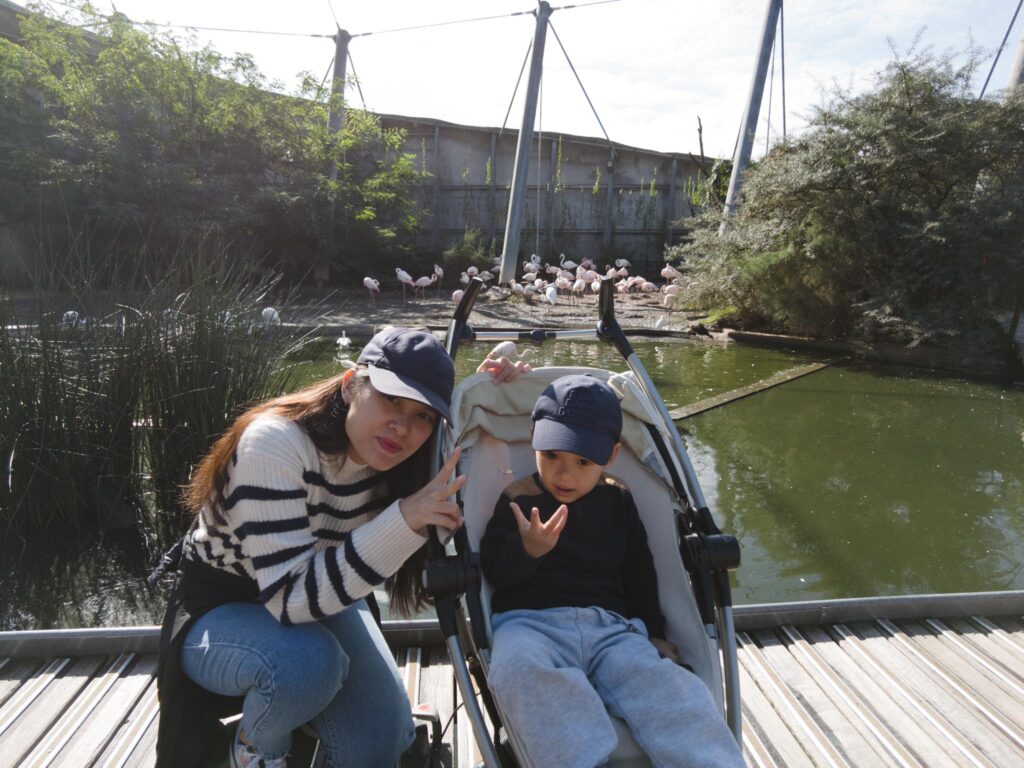 Finally, there is an aviary with pink flamingos and other types of birds; you can walk around near some of them. It's always a pleasure to be in a space with animals roaming around.
Europe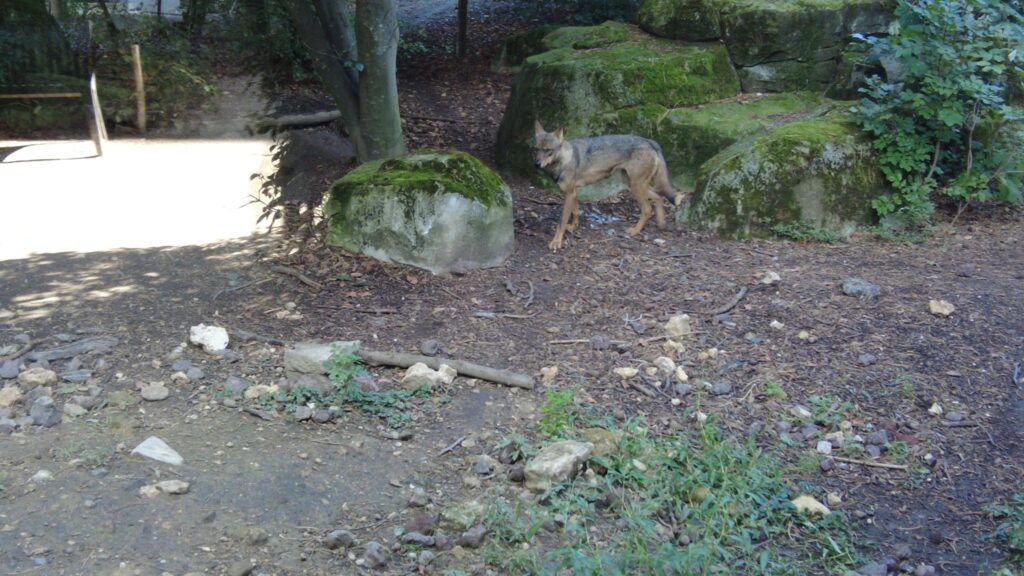 Europe is the place where you'll find wolves, wolverines, lynxes, and vultures. Those vultures are so huge, it's quite frightening. They actually have a wingspan that can reach two meters.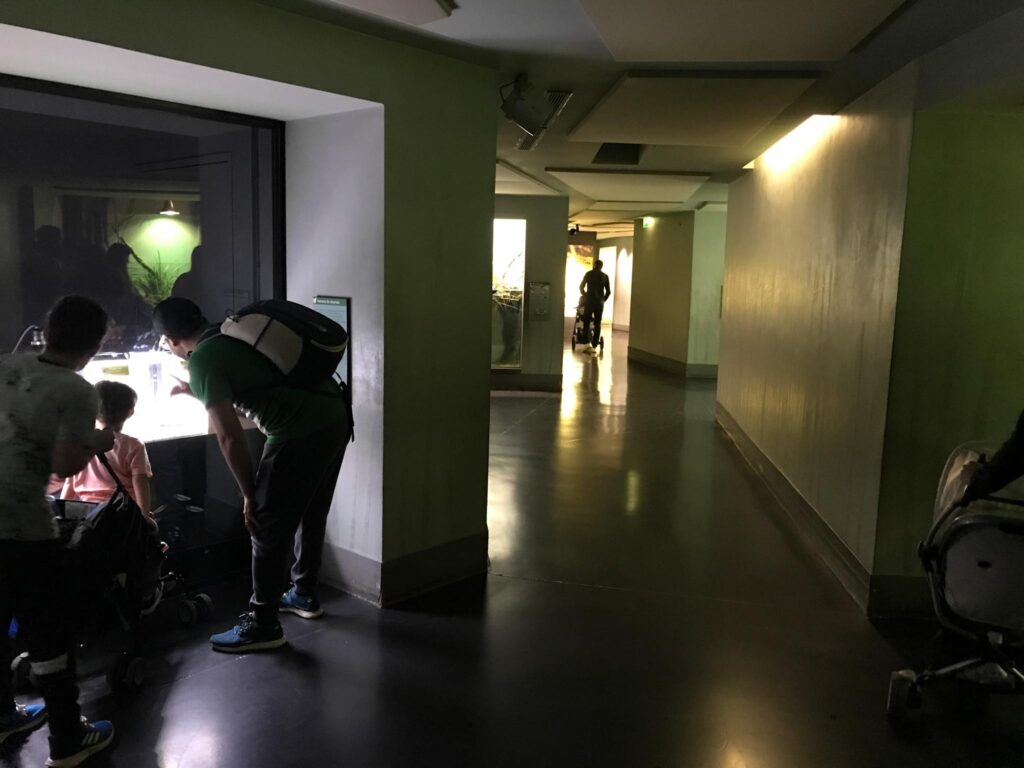 Under the famous Great Rock, you can find a vivarium with some interesting species of frogs and mushrooms as well. Outside of this Great Rock, you'll find some Eurasian otters; we weren't able to see them.
Giuana Amazon
This space is perhaps one of my favorites when it comes to species. First, you'll see some bush dogs, which look like puppets. It's quite entertaining. Then some peccary and tapirs. Tapirs are quite interesting creatures.
There are a bunch of animals that are not listed on the map; for example, we were able to see anteaters, and they look quite interesting.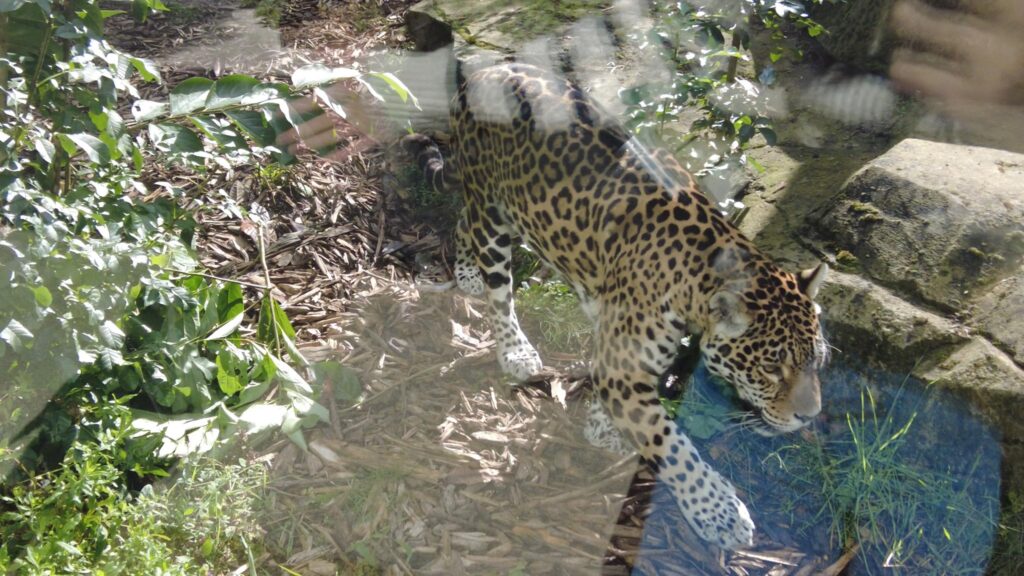 The most beautiful animal for us is the jaguar, or panther. They had two of them, one black and one yellow, with black rosettes.
We had to wait quite a bit to see them, but once they were out, wow, what a spectacle! These are some of the most beautiful creatures I've ever seen. They were quite bigger than I thought, and to me, they look so much sharper and nimbler than lions.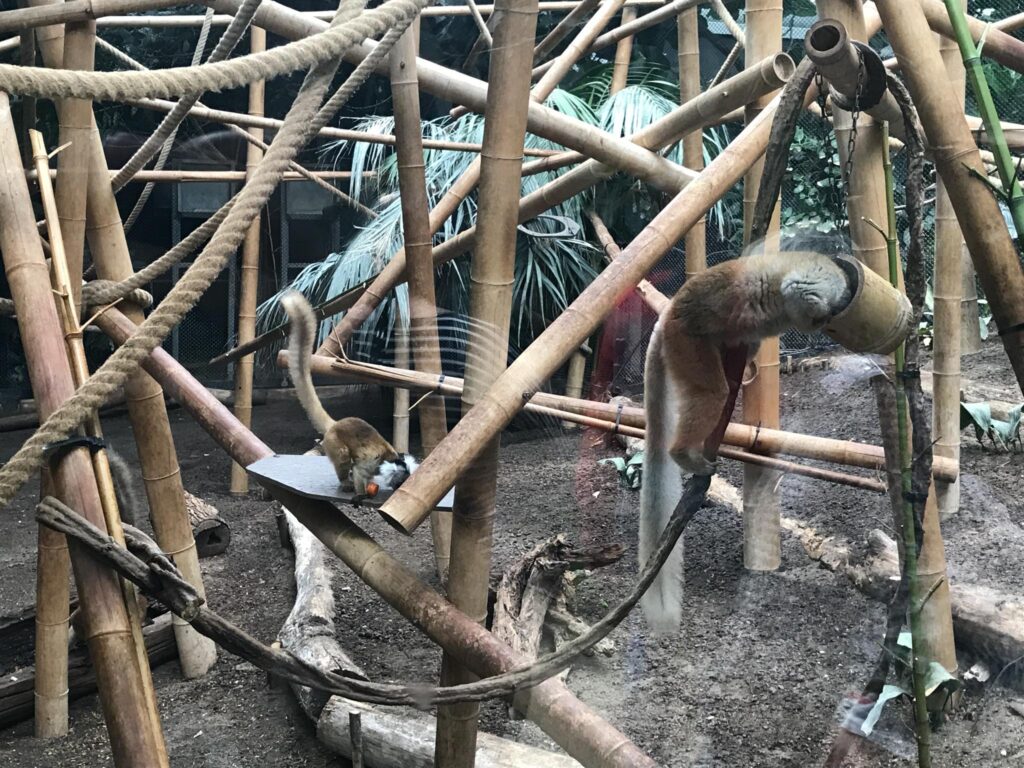 In this section of the zoo, there are also some woolly monkeys and marmosets. It's amazing to see such a diversity of animals on our planet.
Tropical Greenhouse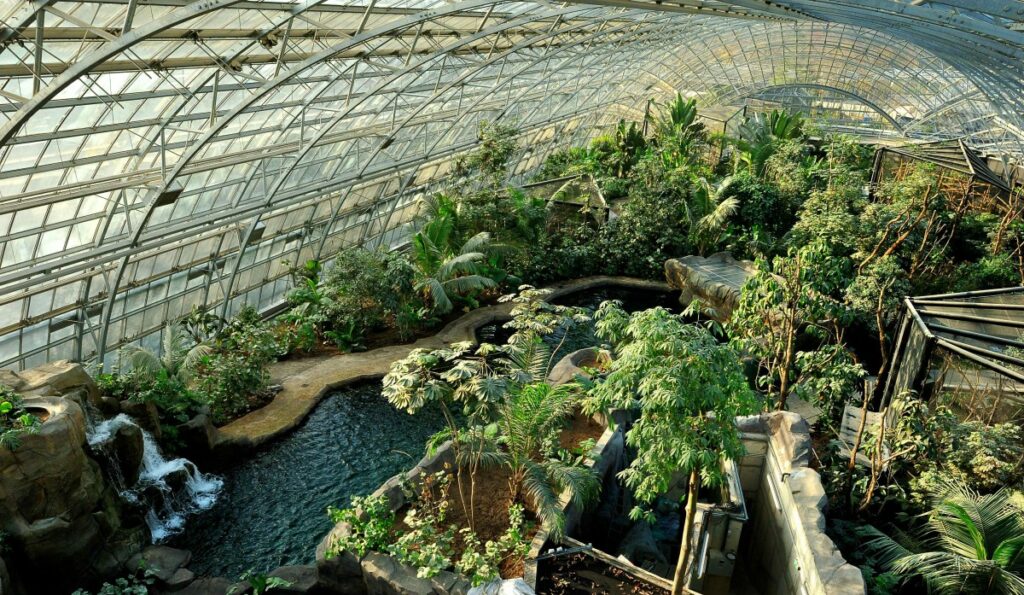 The tropical greenhouse was definitely one of the nicest places in the zoo. As soon as you walked inside, you could see some birds walking around.
The setup looks very natural, and there are tons of species such as snakes, parrots, chameleons, and bats. Inside the greenhouse, we really loved the red ant section. It's rare to be able to see an ant ecosystem outside a bocal.
Going out of the greenhouse, we saw some giant arapaima, perhaps one of the largest we've ever seen. Bigger than the one we've seen in the Vinpearl Aquarium in Times City.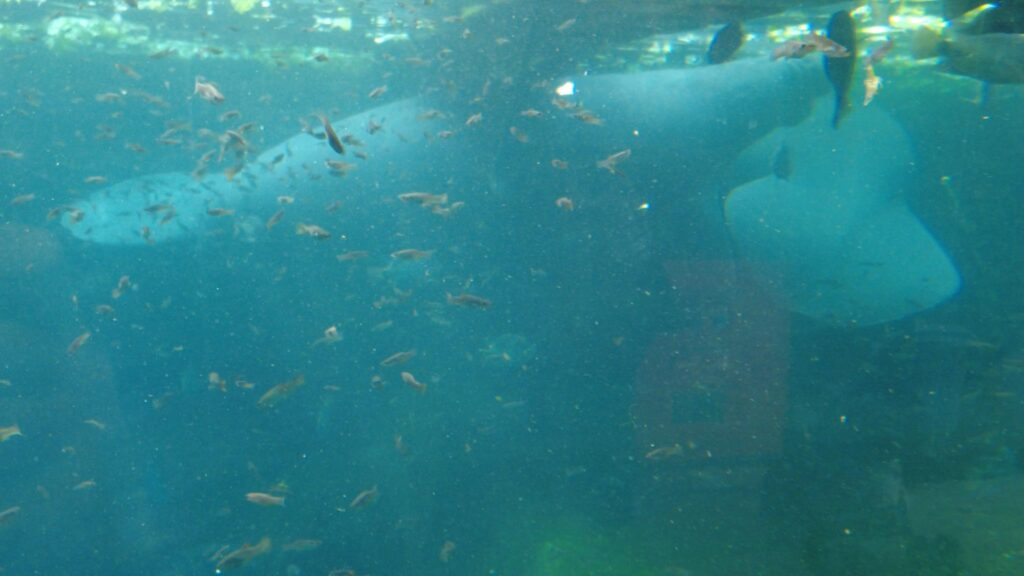 They were swimming with some manatee, which gave us a great impression while swimming around. Some of them really looked like rocks swimming underwater. Their size was very impressive, as was seeing them swimming with the arapaima.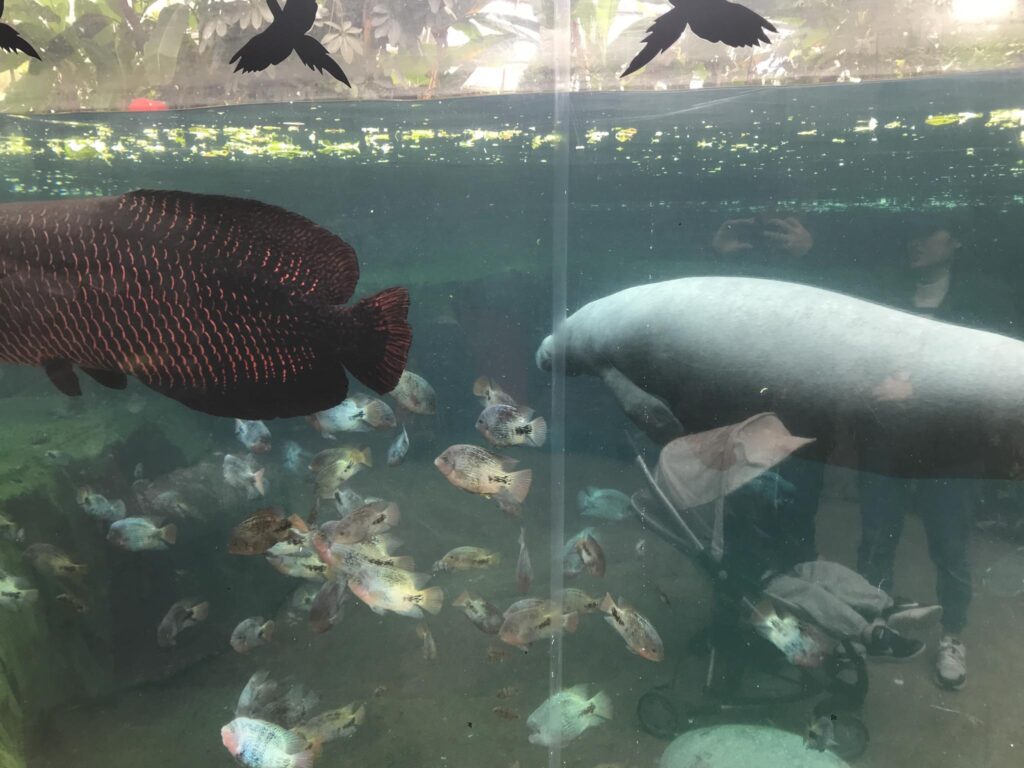 We also enjoyed watching the red-bellied pirahanas, although we would have loved to see them fed. Their red colors were very shining in the dark.
Madagascar
The last section is Madagascar, with animals such as lemurs, fossas, turtles, and sifakas. This area was nice, but quite smaller than the other sections.
The sifakas look quite nice; unfortunately, they were hiding. Perhaps they are used to hiding in their natural habitat to avoid predators.
The restaurant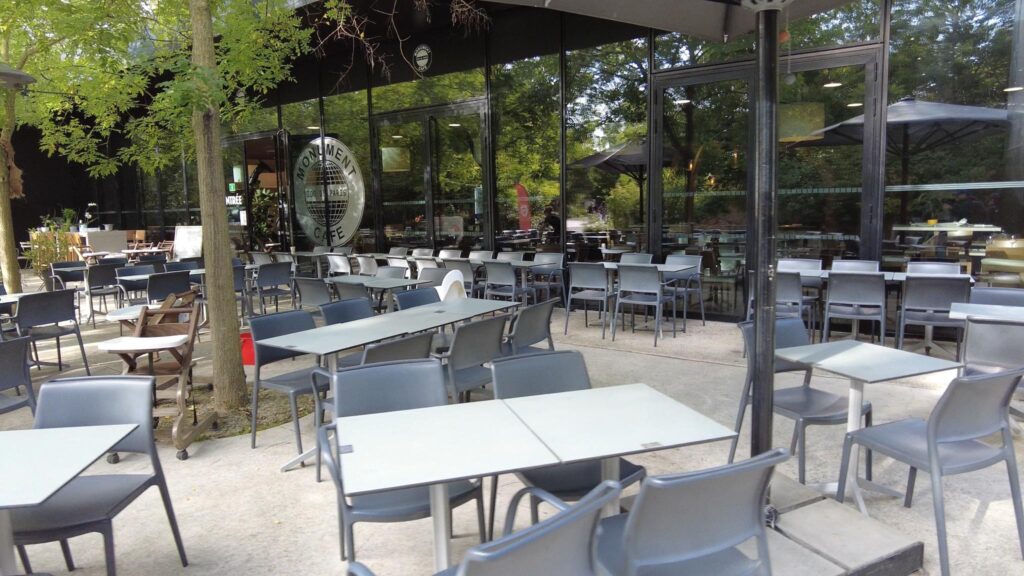 We decided to eat at the restaurant near the entrance. They had tons of space and a menu displayed in front.
The formulas were self-served entrances, main courses, and desserts like a buffet, but not all you could eat. Instead, you can choose two shot glasses of wine and two desserts with a main course.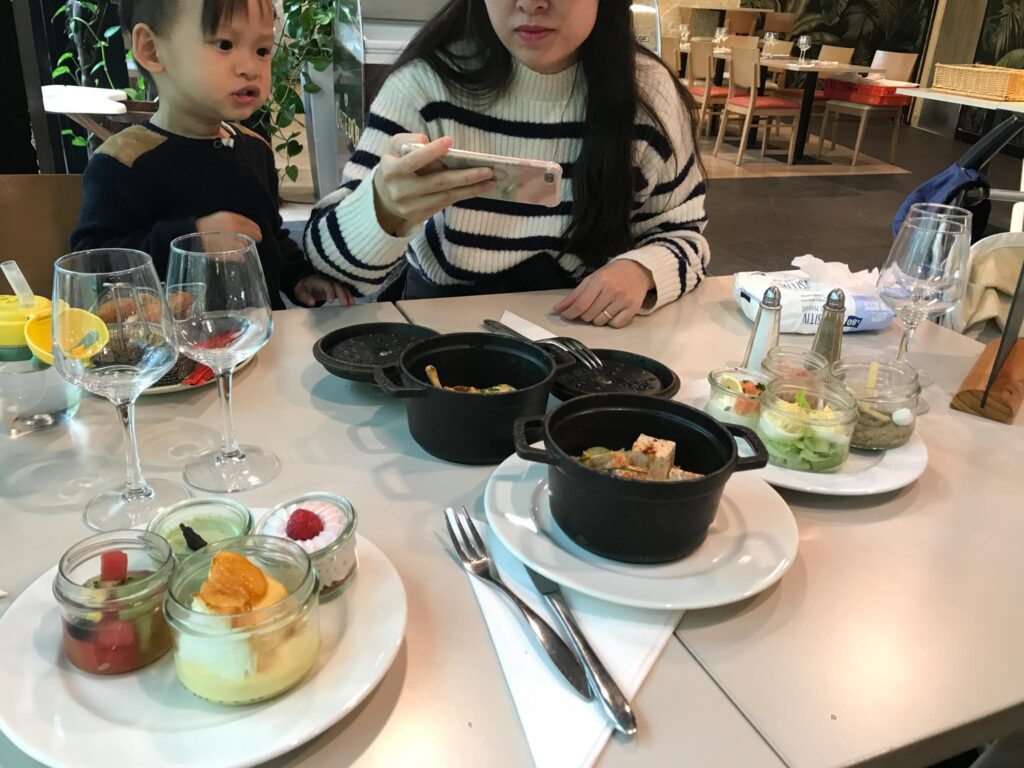 They also had some formulas for kids, which were chicken or fish nuggets with french fries. It's funny that kids these days don't eat anything but junk food.
To be honest, the food was quite good. We weren't expecting such dishes from a zoo. Usually, since zoos are more like family activities, we expect something along the lines of a quick sandwich or even a small cafeteria.
This self-serving restaurant was slightly more expensive than what you would find outside. Around 21 euros for the adult formula and 8,99 euros for the kid menu.
We really enjoyed the diversity of dishes that we shared with my wife.
What can be improve?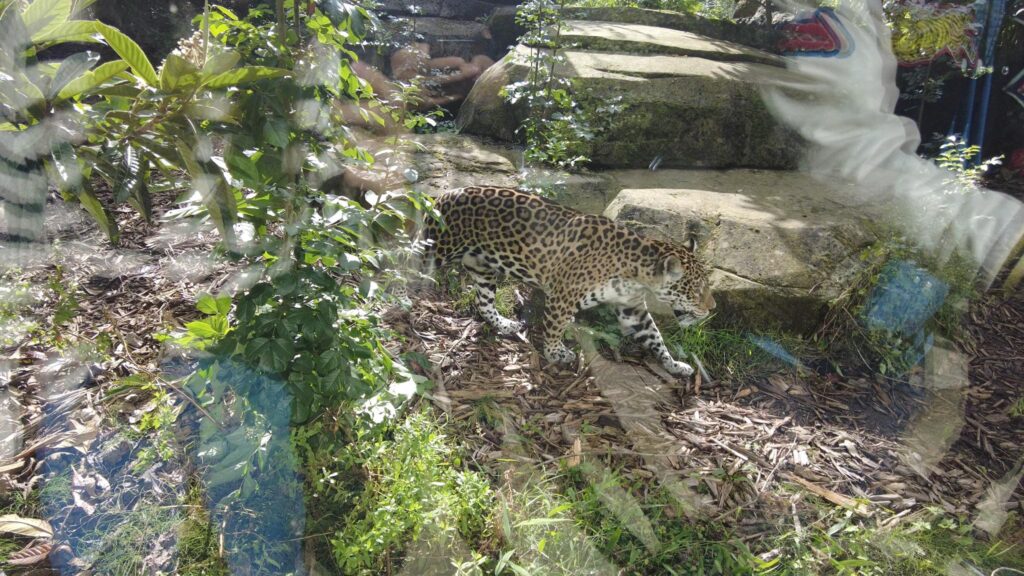 I think the thing that annoyed us the most was the reflection of some glass windows in the enclosures. We understand that the glass has to be thick, but sometimes, when it is sunny, it is very difficult to see the animals inside the enclosure. All you could see was your own reflection.
If you are a photographer, I would highly suggest you to bring a polarizing filter to get rid of these flares.
Photo prints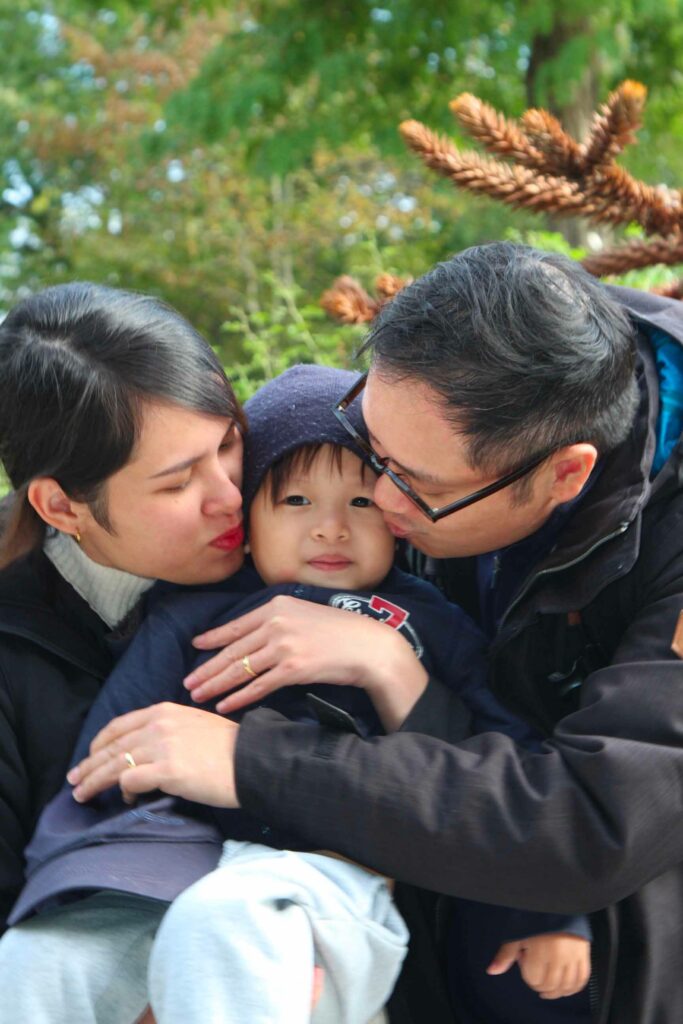 The photo prints were the last step inside the souvenir store. I was expecting to find regular appliances such as USB cords for phones, but inside were mostly toys for children as souvenirs, just like in Sealife.
Once we entered, some staff members came in to sell us some photos. I feel like they are earning commission whenever they can sell some.
The issue is that one picture costs 20 euros each and 65 euros to get all of them. I don't know if it's me living in Asia or the inflation, but 20 euros for a printed picture is quite expensive.
I don't know who would pay 65 euros to get all of these pictures. For this price, you can get a printer and print hundreds of photos coming out of your own camera.
I may sound harsh, but honestly, anyone can bring a tripod and take selfies. The background wasn't even that special.
I think 30 euros for all the digital pictures would generate more sales and revenue. This is coming from a person who works as a photographer. I was expecting the print to be slightly expensive, but this was overpriced.
We still got one picture as a souvenir, but honestly, we might as well make this picture ourselves with our phone and get a toy instead.
Verdict
8.0 out of 10.
My family and I really enjoyed this day at the zoo. I felt like the size of the park was perfect to visit and walk it in half a day.
Half a day is quite the perfect length for an activity; a full day and you'll be extremely tired. The zoo is quite nice and clean.
There are a lot of different areas and animals to see. There are also some shows for people who love to get more information about the animals.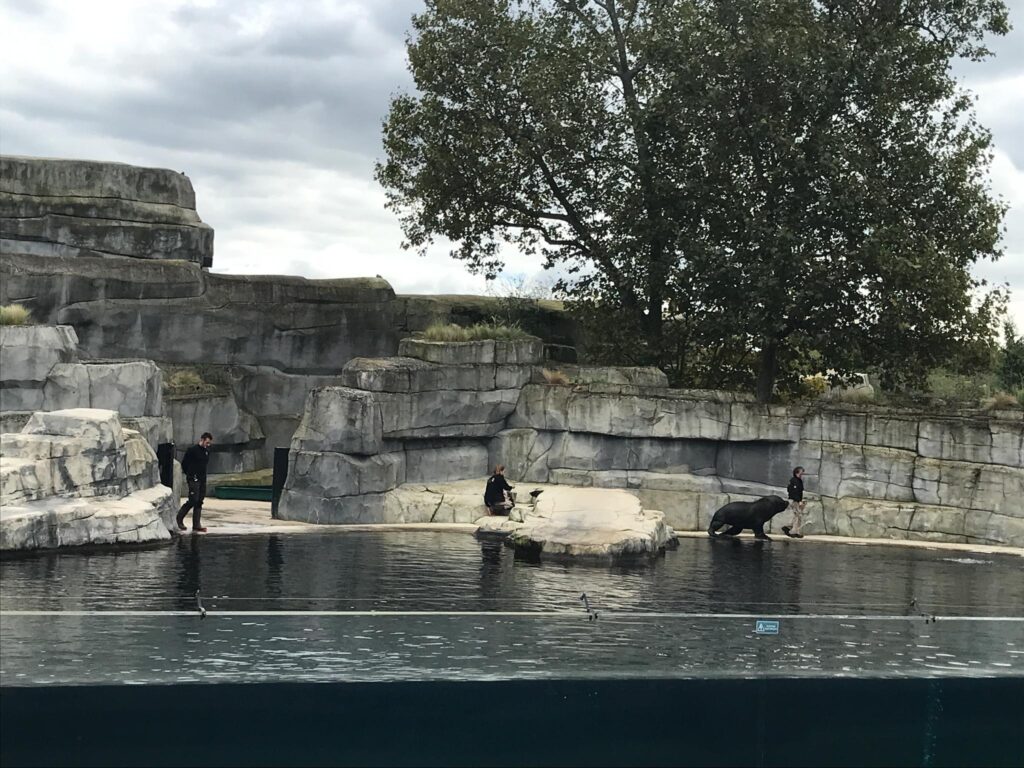 The price of admission, which is 20 euros per person and free for children under 3, is more than fair, and the amenities like the restaurant are also fairly priced and of good quality. The parking outside wasn't that expensive either.
We saw perhaps 90% of the animals present in the zoo, which means the enclosure and space have been well designed to give a good view of the different species.
We would definitely recommend anyone in the area visit the zoo, and we'll try to go to the bigger Beauval Zoo one day.
Informations
Parc Zoologique de Paris
Address: Av. Daumesnil, 75012 Paris
Phone: 0 811 22 41 22
Website: https://www.parczoologiquedeparis.fr/
Facebook: https://www.facebook.com/ParcZoologiqueDeParis/