Vinpearl Aquarium is located in Times City, a modern area in Hanoi built by the VinGroup where big buildings are prominent and where they have their own eco-system like schools and hospitals.
In the center of this modern area is an underground Vincom mall with tons of activities, including the biggest aquarium in Vietnam and the only one with a glass tunnel.
In this article, we will discuss if visiting this aquarium is worth your time and if it is a good deal.
The location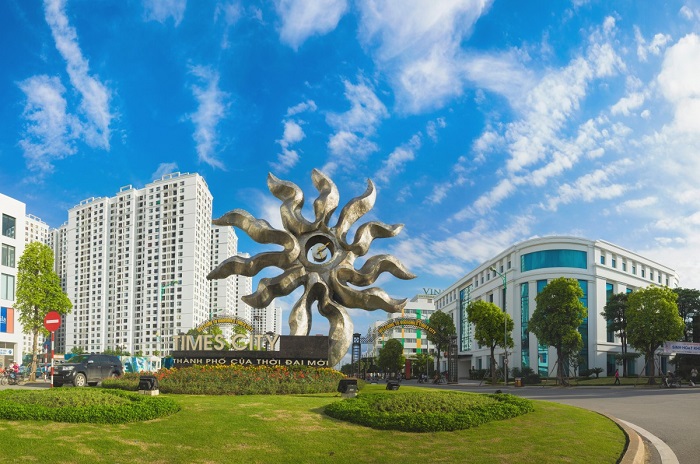 Located in Hanoi, more precisely in the district of Hai Ba Trung, on the corner of an underground mall in the Times City complex. Vinpearl Aquarium benefits from a fairly large surface since it's located inside an underground mall.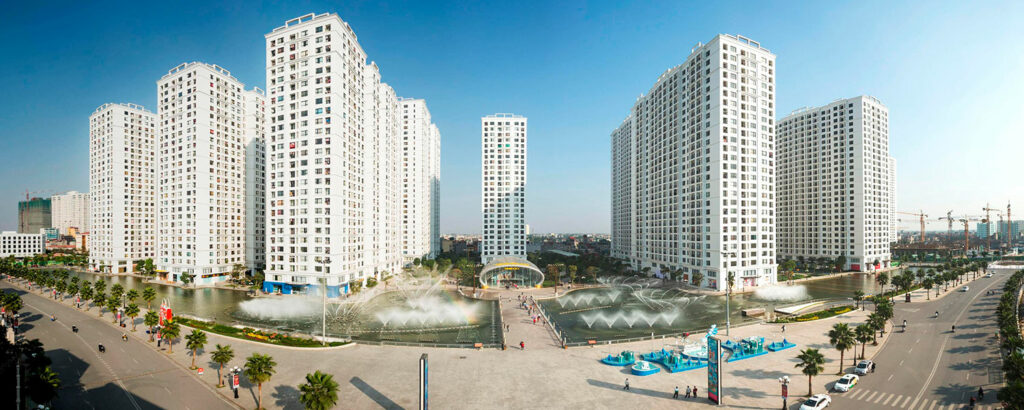 These 4000 m2 are not only dedicated to sea and freshwater life but also to some terrestrial life forms such as insects and reptiles. You'll also have dedicated space for fossils and shells as well as spaces for species like pingoos.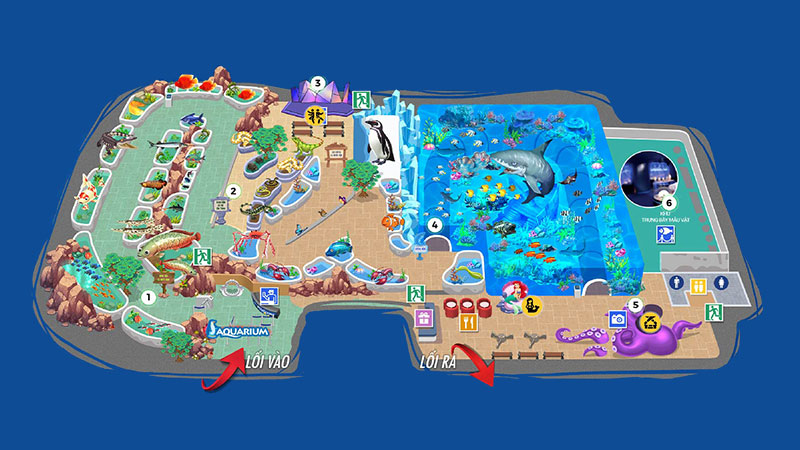 Overall, the aquarium is quite diverse, and it takes around 1 hour to do the circuit, knowing that they also hold shows according to the time of your visit and that you can also drink, eat, and play inside the aquarium.
The prices

Prices of admission for the Times City Aquarium are affordable compared to European standards. For example, in France, I have an aquarium called SeaLife, which is also located inside a mall, and the admission costs around 20 euros per adult.
In Vinpearl Aquarium, you'll have to pay 220,000 VND during the weekend and only 170,000 VND during the weekdays, which is more than half of the prices in France.
Also unlike SeaLife, the aquarium is free for children under 140 cm, which makes the total cost much more affordable and will leave you with some budget for shopping and dinner.
So even by Vietnamese standards, it is still an activity you can enjoy as a family without breaking the bank.
The experience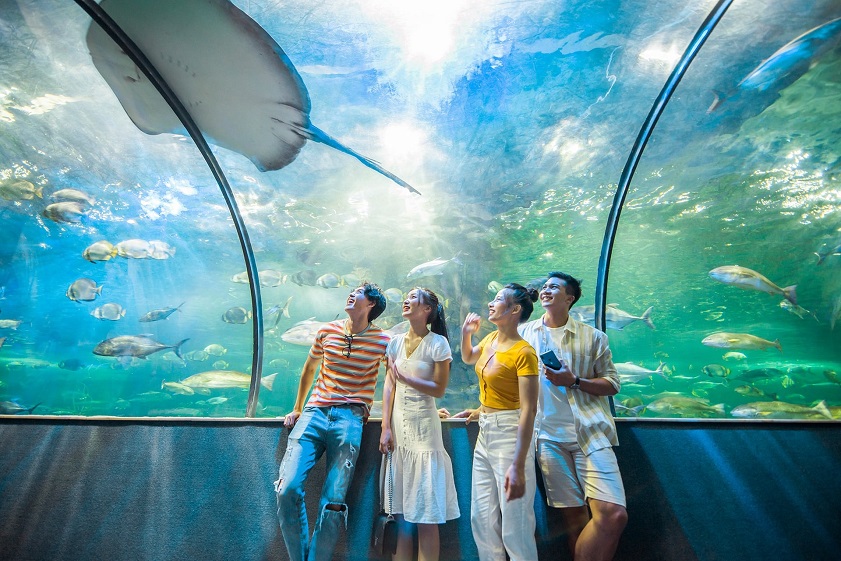 It's probably the third or fourth time I visit an aquarium, and I have to say there's something very relaxing about watching fish swim in low gravity.
It's almost as peaceful as snorkeling on the beach. There's something very satisfying about being connected again with water and nature.
For our first visit to this aquarium, we were positively surprised. I wasn't expecting much from an aquarium within a mall, but this place ended up being the biggest and probably the nicest in Vietnam.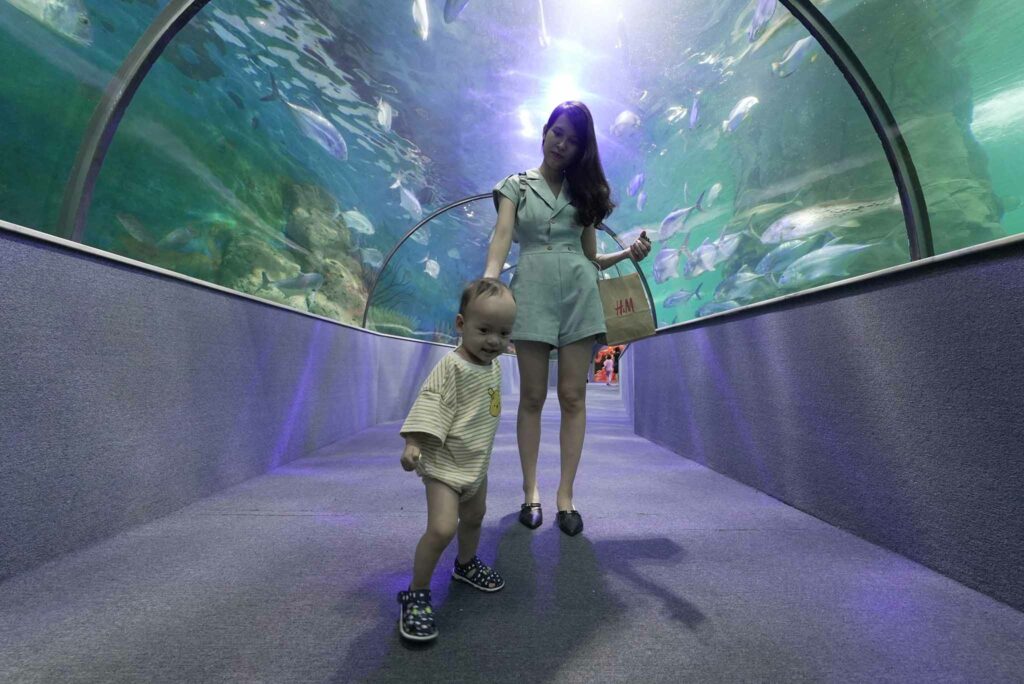 It was the only aquarium with a glass tunnel in the country just before the new Vinpearl Phu Quoc Aquarium opened, which I need to visit as well.
Outside of this feature, the aquarium is pretty nice inside, with a feeling of being underground the whole time while peeking into the sealife. The place is fairly dim to let the light coming from the aquariums be the main focus of the attraction.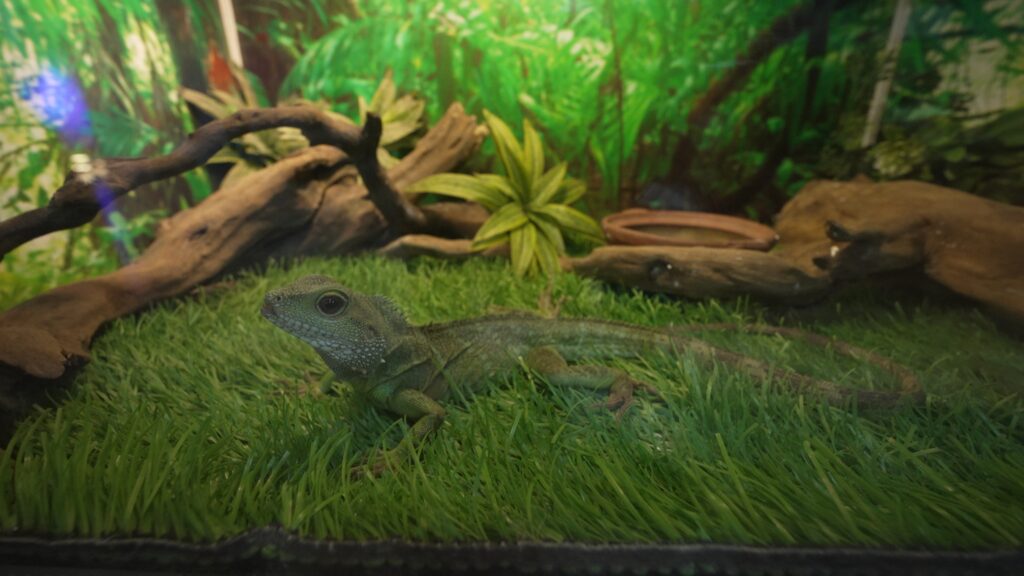 One thing I really like about this aquarium is that it is designed for you to be able to look left and right without the need of doing roundtrips or coming back to your feet. Something I've experienced in the Phu Quoc Safari, for example.
There are a lot of different species in these aquariums, from the classic koi fish to tropical species like clown fish to massive groupers and sharks.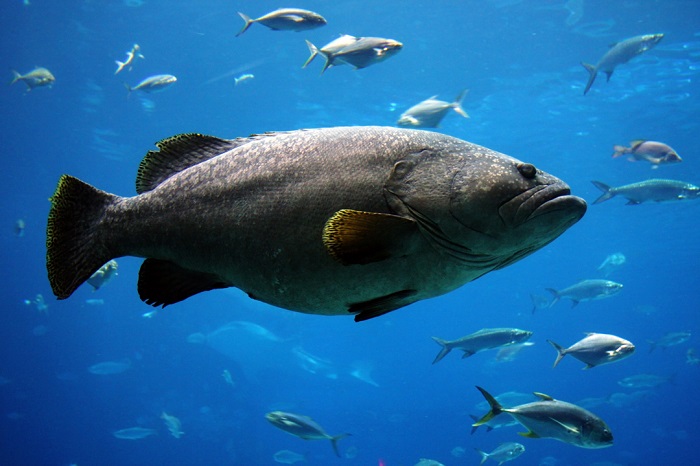 This is not including the terrestrial life present in the aquarium. So when it comes to diversity, the place has a great display. Perhaps the only species missing were jellyfish and sea creatures like seahorses.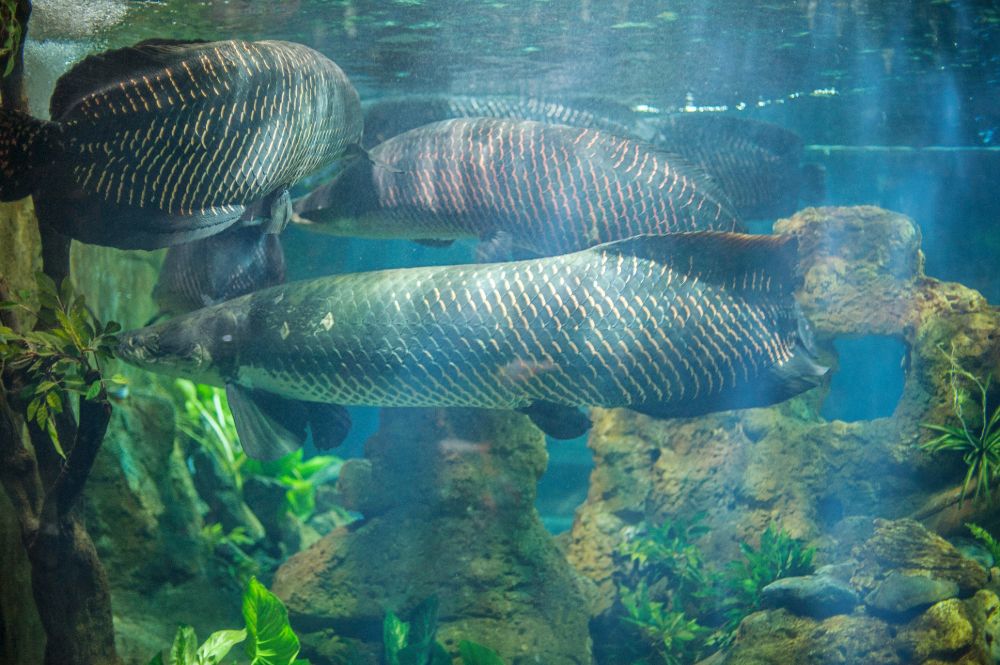 The first thing that is impressive about this aquarium is actually right at the entrance, where you'll see some beautiful, over 70 kg Arapaima swimming just next to the windows. It's literally like looking at a dragon floating in front of you. Amazing!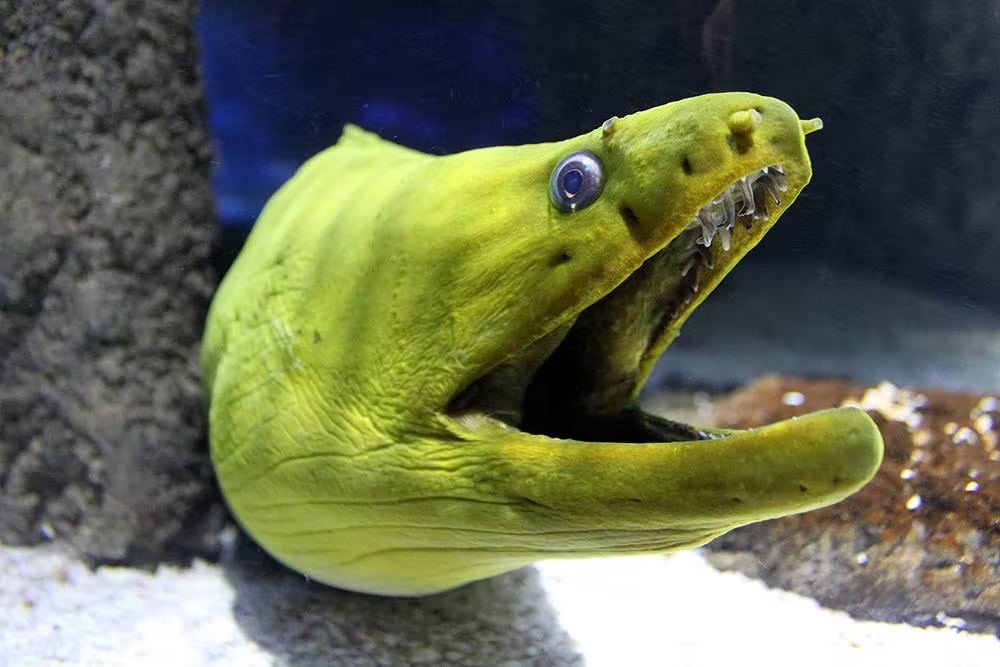 Another section that was quite interesting was the one dedicated to moray eels. These species are very scary-looking creatures. I doubt you would feel confident snorkeling around these fish, who are equipped with two sets of jaws just like aliens!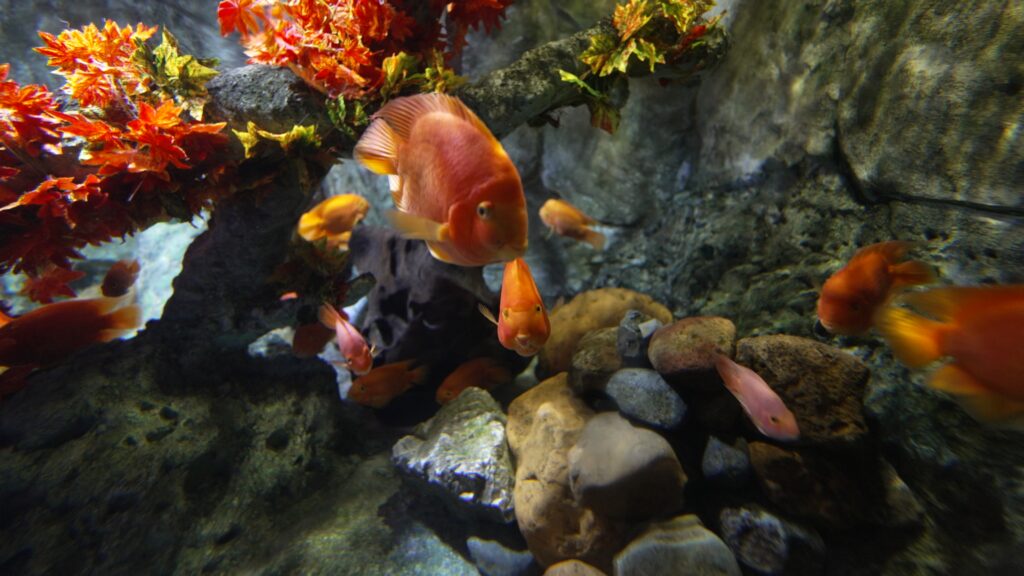 There's also something quite special about the largest aquarium, where the tunnels are and where the sharks and groupers coexist. It really looks like the wild, with tons of fish running around and following you.
Unfortunately, when we came to the aquarium, the section with pingos was under renovation, so we couldn't see or interact with them. We didn't get to see the show as well, so our review may be a bit incomplete.
Verdict
8.0 out of 10
Vinpearl Aquarium at Times Square is a must-try experience if you are looking for some activity in a mall while shopping and waiting for your dinner.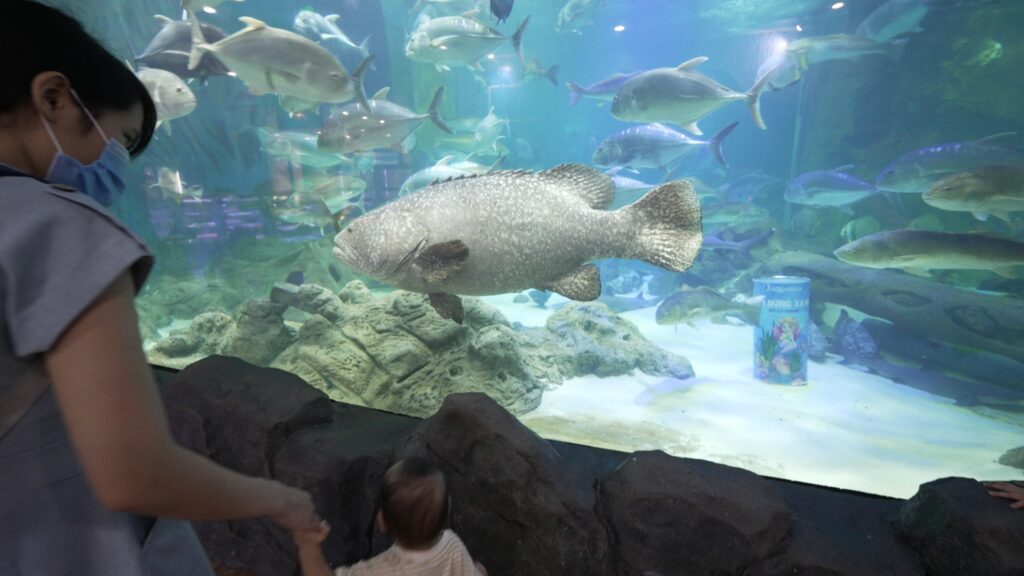 If you like water, nature, and a relaxing environment, I strongly suggest you give it a try. Sometimes it's good to disconnect from the screens and take the time to enjoy some real physical experiences with nature, and an aquarium is as good as it gets in the heart of the city.
Overall, the species and infrastructure are good, especially for the price, and the fact that it is free for children under 140 cm is just great for families.
Even if we missed the shows and the pingoos, we still had a great time, and we'd love to spend some more time in this or another aquarium in the future.
Informations
VinKE & Vinpearl Aquarium Times City
Address : 458 Minh Khai, Thanh Lương, Hai Bà Trưng, Hà Nội 100000
Phone : 1900 6677 ext. 3
Website : https://vinwonders.com/vi/vinke-vinpearl-aquarium/
Facebook : https://fr-fr.facebook.com/VinWonders.TimesCity.Official/