In this article, we will present you with the best toys you can buy for your kids at any age. The idea of making this list was inspired by our experience as parents but also as uncles and aunts.
These toys will likely make your children very happy, and let's be honest, it's also an opportunity for you to experience some of the toys you always wanted to get.
1. Sharper Image X-treme Airwave (34,99 euros)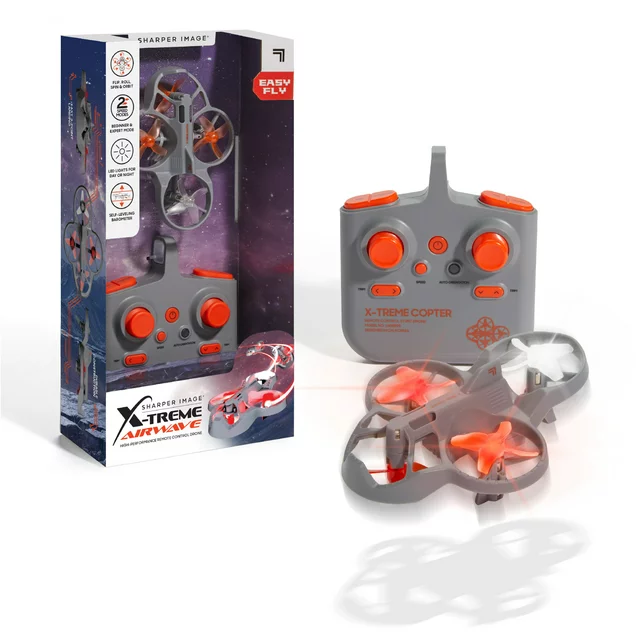 This is a very small drone, smaller than the palm of your hand, but you can really have the full experience of flying a drone with it.
This drone is made to be played indoors and won't cause any damage inside your home. The drone is pretty solid as well and is quite controllable.
Expect a 5-minute session of flying around for 20 to 30 minutes of charging. I believe this drone has an altimeter, which makes it very easy to take off and land. Unlike many other toys, you don't need to apply thrust for the drone to fly at the same altitude.
If your kid is too young to control it, you can still chase him around the house to have some fun. The drone has some special features, such as being able to make some flips and other maneuvers. I think the design of the Sharper Image product, including the remote, is very attractive.
Link : https://www.king-jouet.com/jeu-jouet/vehicules-circuits-jouets-radiocommandes/drones-radiocommandes/ref-940268-drone-xtreme-airwave-sharper-image.htm
2. Mercedes GTR AMG 12V (139,99 euros)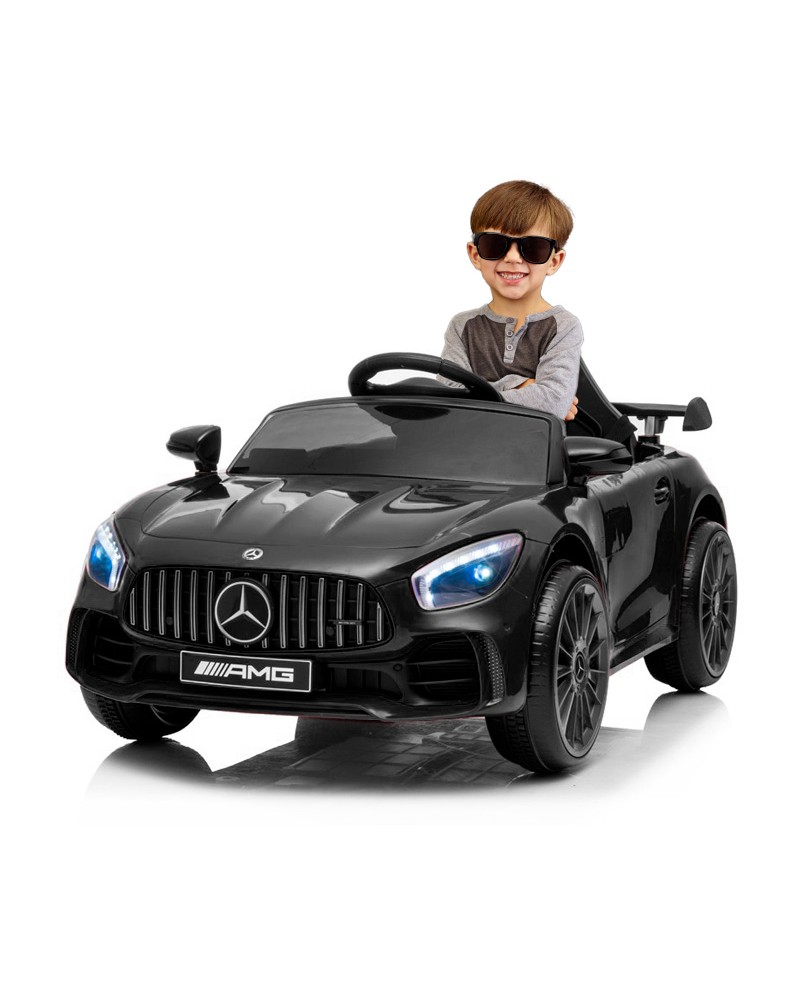 We bought this 12-volt electric car for kids for 79 euros at Carrefour during a flash sale. This was perhaps one of the best bargains we ever had.
The car came with a remote control and a fake radio that could playback USB MP3 files. That's impressive for the price.
Our son has been loving this toy since he got it last Christmas and is still playing to this day. He learned to drive by himself and can perfectly control the gas pedal and the steering.
This toy is definitely one of the best gifts we've ever offered him, and we are considering getting him something faster like a quad next.
Link : https://www.cdiscount.com/juniors/plein-air/voiture-electrique-mercedes-gtr-amg-25w-noir/f-1200442-mer3700998939760.html
3. Rastar McLaren P1 (29,99 euros)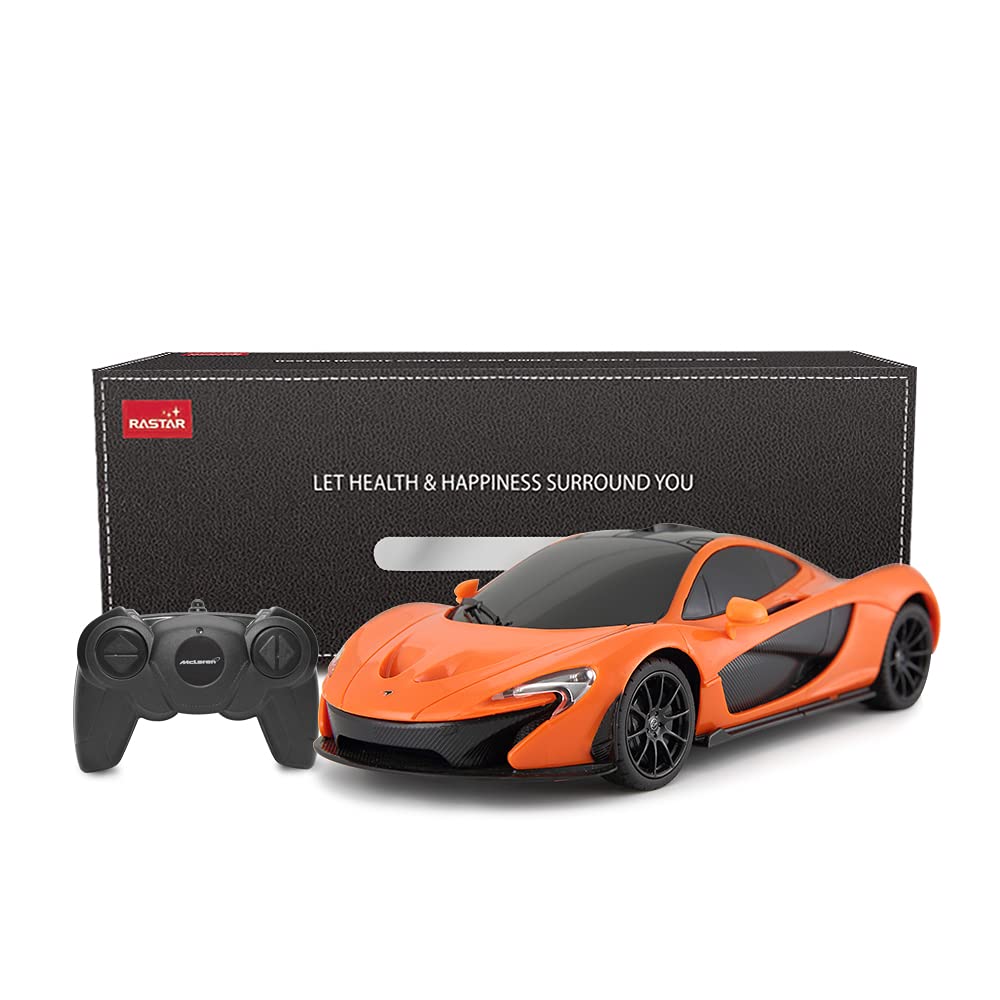 This is the first RC we bought back in Vietnam for our son, and it's still working to this day. That's proof that it's better to spend the extra money to get something with a license and some engineering over the cheapest, unregulated product from China.
This RC is very controllable and extremely fast indoors. It has some rubber wheels that are actually removable, so be careful because your kid will most likely lose some.
This RC is small enough to be carried around as a normal toy whenever needed as well. Since we were planning to take it on the plane, this was the perfect choice.
Realistically, kids won't be able to control it before 3 or 4 years old, in my opinion, but since this toy is quite robust, you can still trust him to play around with it until he can actually control and really enjoy it.
Link : https://www.king-jouet.com/jeu-jouet/vehicules-circuits-jouets-radiocommandes/voitures-radiocommandees/ref-744460-voiture-radiocommandee-mc-laren-p1.htm
4. Wood train track (24,99 euros)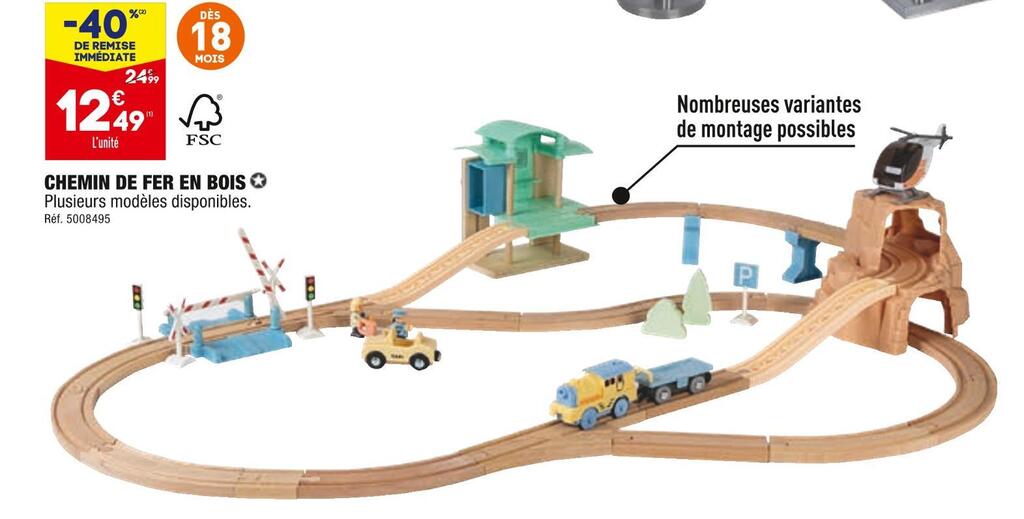 A train track with some different levels is always fun to watch and even more fun to build. We got ours at Aldi for 12,49 euros, and the train was actually powered by batteries.
The great thing about train tracks is that you can always buy another combo to extend your track and end up with basically a small town.
This is very reminiscent of going to a miniature museum and is very fun for young kids. Perhaps the only downside is that you'll really have to take extra care not to lose any parts because they are easily misplaced by children.
5. Wooden balance bike from Lidl (29,99 euros)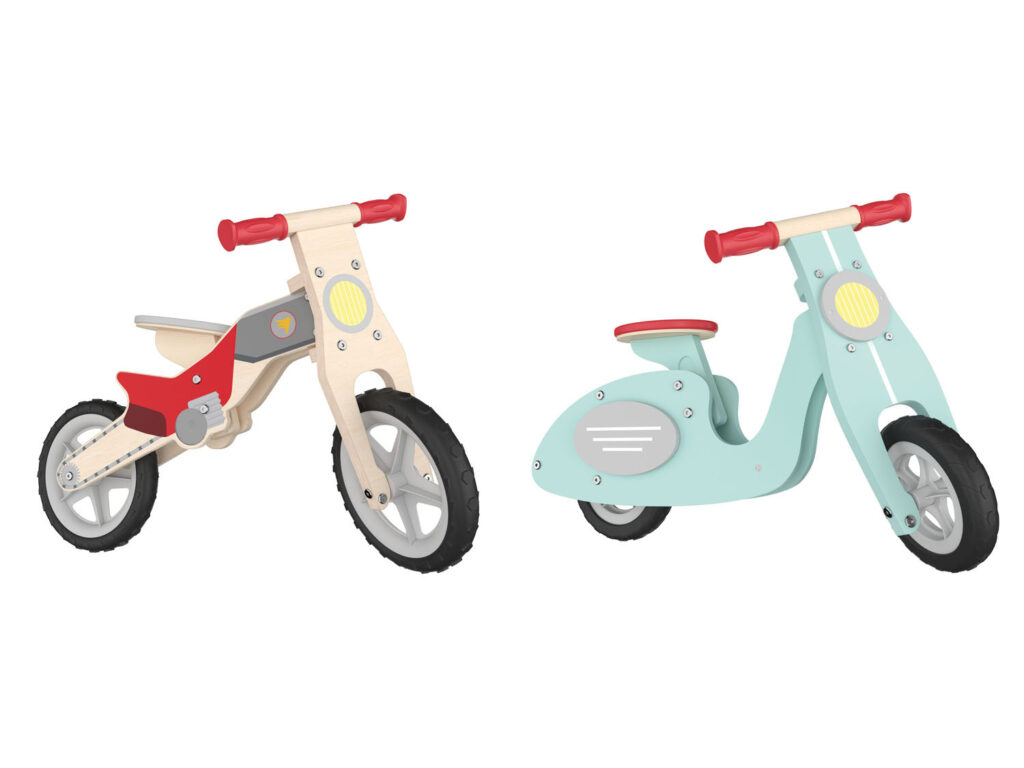 A balance bike should be a must for any kid as a means of transport at home. Our son has a 3-wheel balance bike and a bigger one that is still waiting for him.
These wooden bikes are cheap and lighter compared to metal ones. I would definitely reserve the metal for the bike.
Kids often love to play around with these and chase you around the house. It's also a very good tool to improve their balance and make them exercise a bit.
Link : https://www.lidl.fr/p/playtive-draisienne-en-bois/p100336908
6. V-Tech Bilingual Electronic Book (20,29 euros)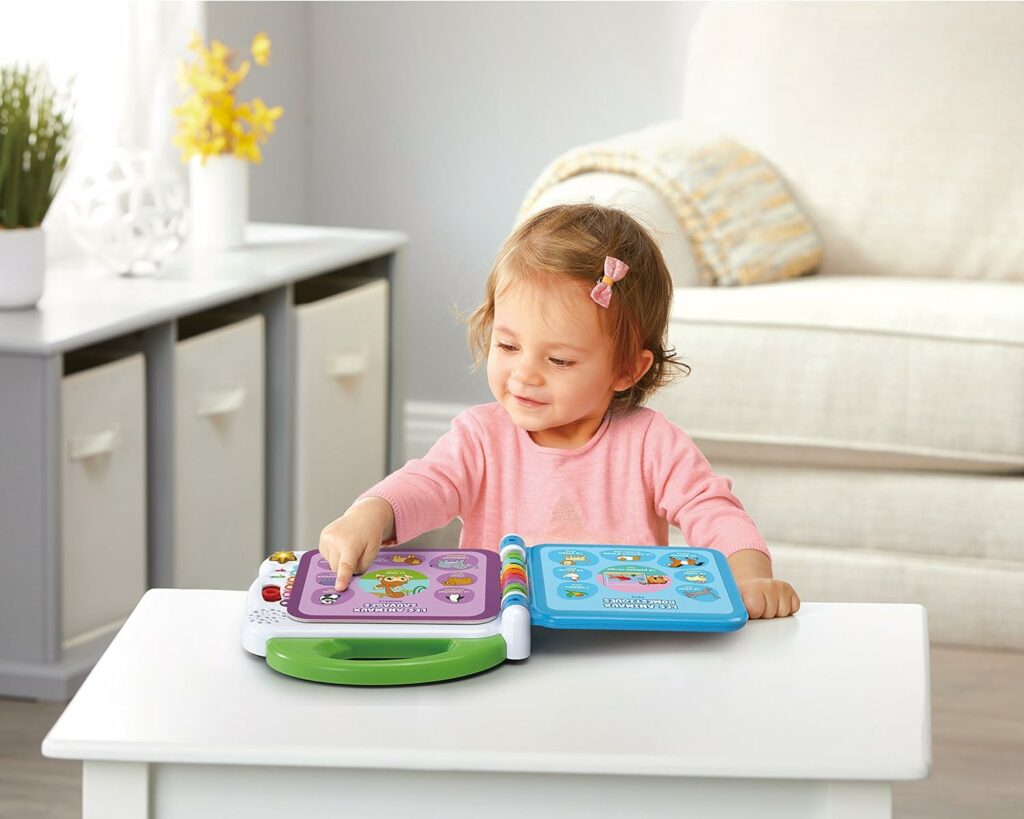 It's quite amazing how kids love to learn and spend time reading with their parents. Our son comes to us the minute he wakes up to open a book so we can read for him.
The first book we bought to help him learn the language was this Vtech Electronic Book, which is available almost everywhere.
What we love about this book is that you can actually learn in French and English. Your children can also learn the sounds of objects and animals.
We definitely think that this book is a must for kids who love to learn how to read with a touch of fun.
Link : https://www.amazon.fr/VTech-Premier-Imagier-Bilingue-Français/dp/B07DXD225J/ref=asc_df_B07DXD225J/
7. Lego Duplo (22,90 euros)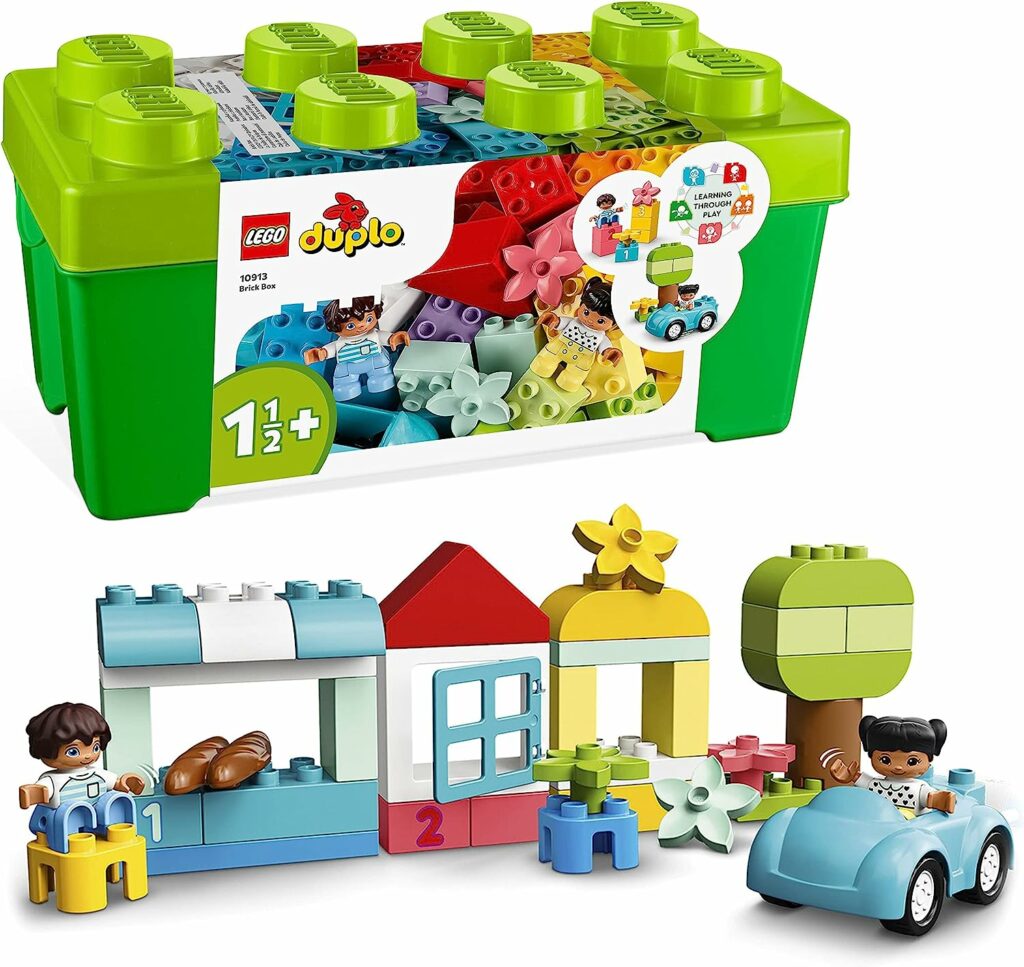 Lego Duplo is perhaps one of the first toys you should get to enhance the creativity of your children. The pieces are big, safe for younger kids, and easy to put together.
Using Lego is a good way for your kids to learn to create shapes and objects using their imagination.
Obviously, the downside is that you'll most likely have to clean them a couple of times a day as well as walk on some pieces.
Link : https://www.amazon.fr/LEGO-10913-dapprentissage-préscolaire-tout-petits/dp/B07W4KVGJM/ref=sr_1_4
8. QSS Mini Retro Arcade Game Computer (12,95 euros)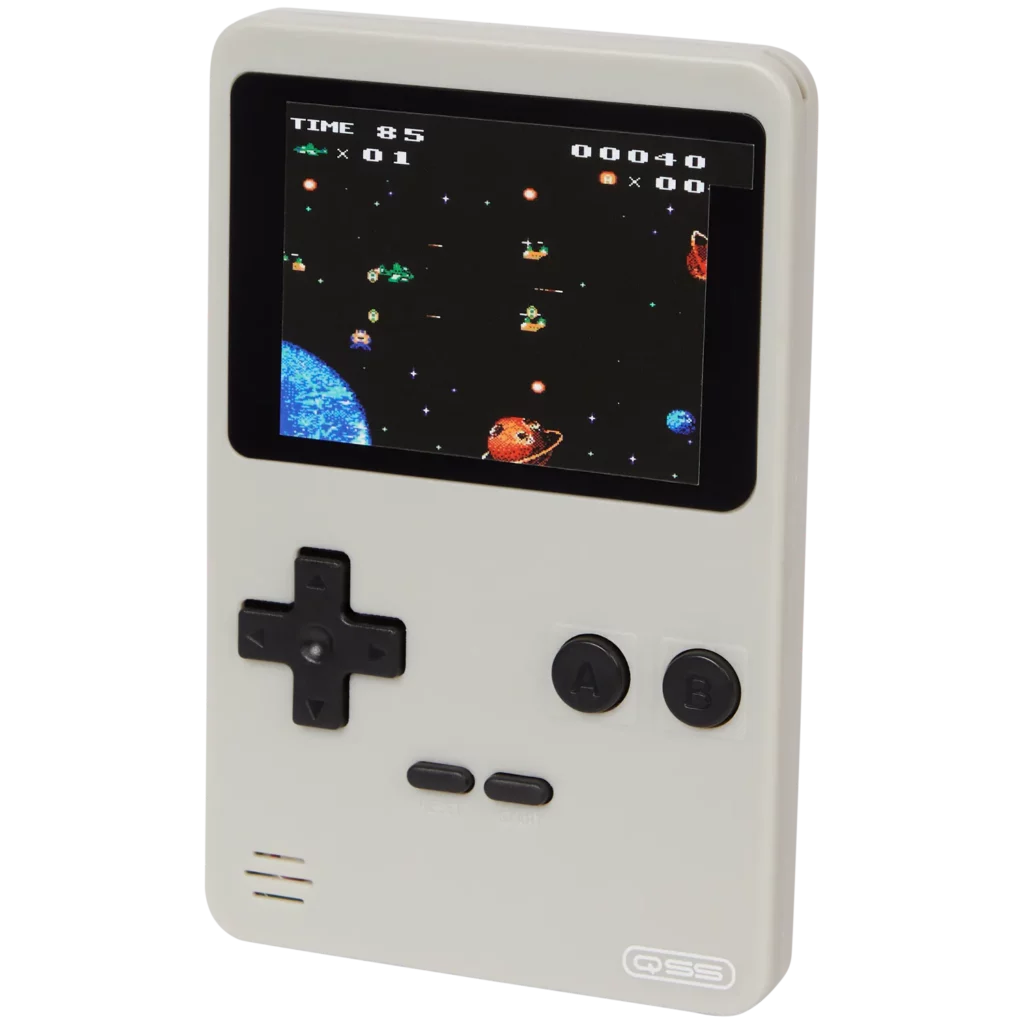 All right, this console is definitely not a game boy, but to be fair, the price is the same as well. This is a small portable console with a color screen and tons of games.
The games are decent and enjoyable, although they are definitely just mini games. You can still enjoy it as an adult, so a kid would definitely enjoy it as well.
Perhaps this can be a first introduction to gaming, and then if he likes it, you can upgrade to something more advanced.
Lien : https://www.action.com/fr-fr/p/3012133/console-de-jeux-retro/
9. Google assistant vocal nest hub (79,99 euros)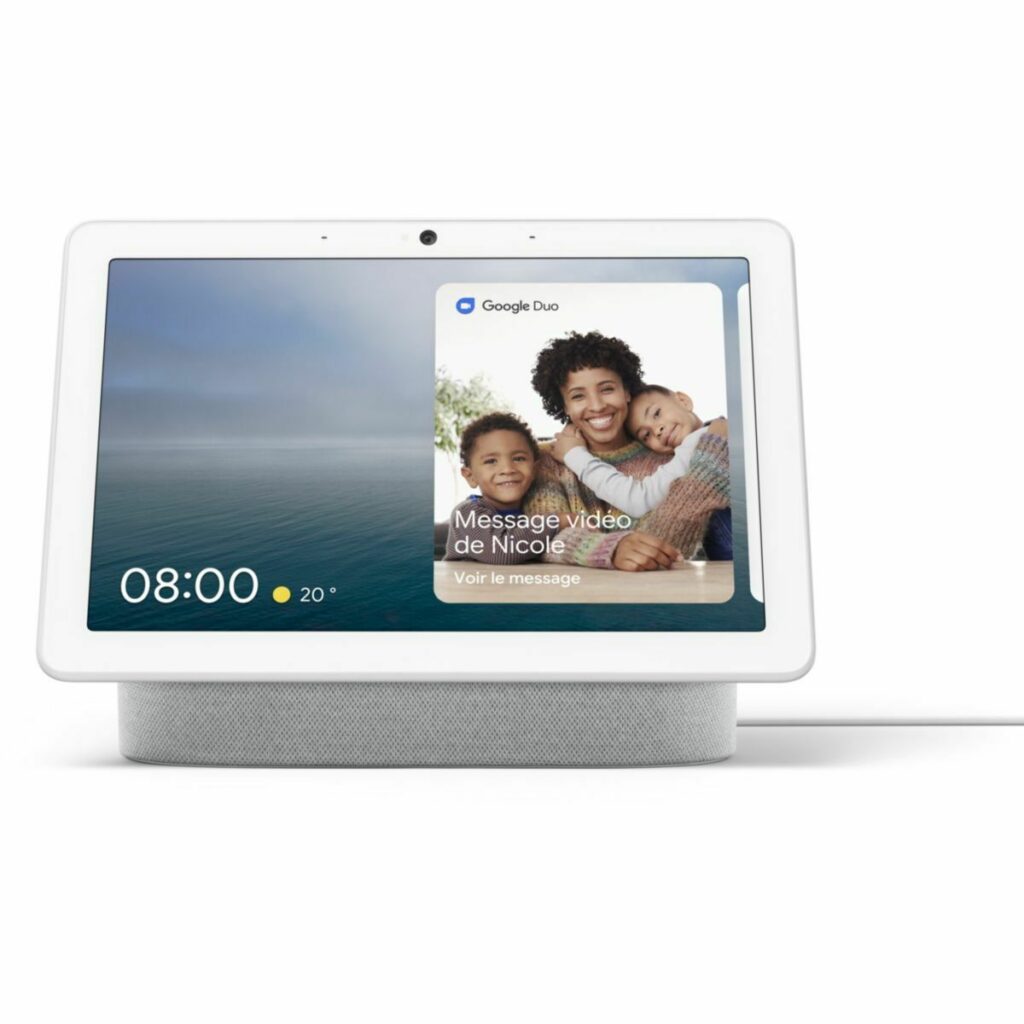 This is going to be a controversial toy since it's pretty much an iPad, which is quite addictive for kids, especially with YouTube.
My take on it is that at least with this type of device, you have some form of control over the time your kid will spend watching his cartoon.
Indeed, this device has to be plugged into an AC outlet and therefore is not really practical in a bed or on a dining table, if you see what I mean.
Even though watching videos is not necessarily recommended, your children still have to live within his time, not yours.
Link : https://www.amazon.fr/Google-Assistant-Vocal-Nest-Galet/dp/B07JGFWP79/
10. A Bike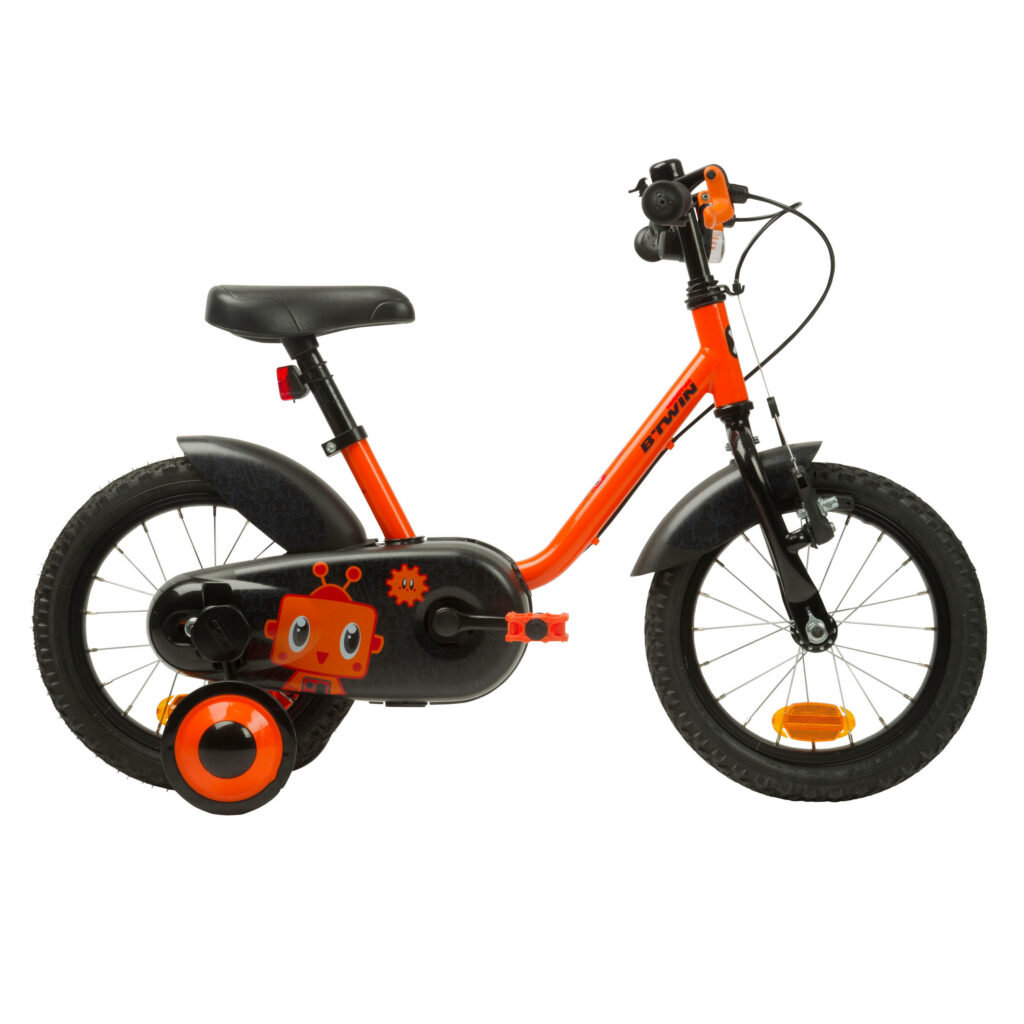 A bike is definitely one of the best gifts you can give to children. A bike will open up the opportunity to go on longer rides in nature with your kid and enjoy the wild.
Starting with four wheels is obviously the way to go, and wearing a helmet is also a prerequisite. We highly suggest not compromising on the quality of a bike since it has to be sturdy and durable.
Decathlon is, for us, the best place to get good value for money. You'll even be able to keep it for your next kid or sell it back with ease.
Link : https://www.decathlon.fr/p/mp/btwin/reconditionne-velo-14-pouces-3-5-ans-500-robot-tres-bon/_/R-p-127d8b25-c181-4643-9363-ce05e52ebe67?mc=127d8b25-c181-4643-9363-ce05e52ebe67_c50.c1