Apple is one of, if not the best, tech companies in the world. Their products are always very well designed and extremely ergonomic.
In April 2021, Apple released a new product that surprised most people: an AirTag. A device that is the diameter of a coin and a bit larger in width that can be attached to objects
But what is the function of this product? Does it really work? And is it worth buying?
What is an Apple AirTag ?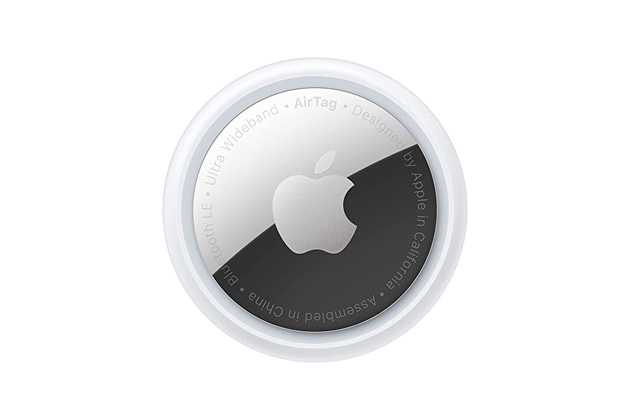 An Apple AirTag is basically a tool that will help you find lost objects and valuables. Technically, it's a tracker, but Apple has worked really hard to sell us this as something not meant to spy.
How does it work ?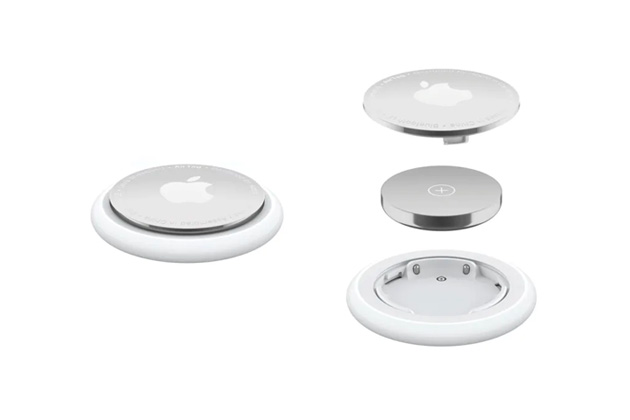 Inside this AirTag are a battery, a speaker, and a Bluetooth chip emitting an encoded, low-voltage signal. This signal can be heard by most Apple devices, such as iPhones, iPads, Macs, etc.
This means that this device doesn't use GPS or 5G but the network of Apple devices to locate the AirTag. Pretty smart I have to admit.
What are the usages ?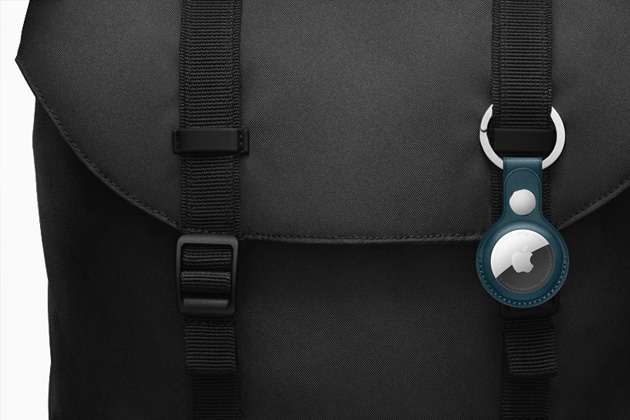 The main use of this product is to locate your objects and valuables. For example, you can attach an AirTag to your keys or to a bag, and if you happen to lose one of these items, you can easily locate it. The application Find My on your iPhone will give you the last location of this object.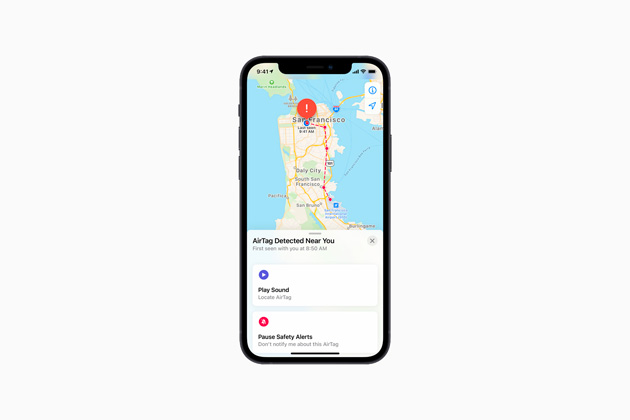 For example, if your keys fell on the floor somewhere in the grass where there are other people with iPhones, the location of the AirTag will appear in the app and you'll be able to retrieve them.
It can even give you the route to take to get to the location. It will play a sound for you to hear if you are nearby, and if you have an iPhone with the W1 chip, it can even point you with an arrow to your AirTag.
Note that this won't work for altitude. So if your object is on a different floor, you won't be able to find it.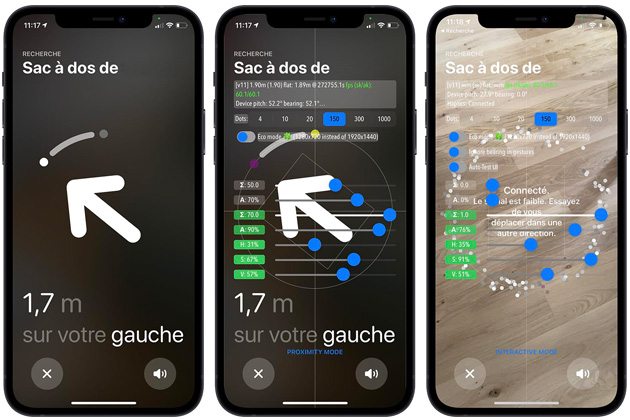 If someone finds your AirTag, they can scan it and go to a link with your information to inform you. I think Android users can also get the notification and popup.
What the AirTag is not
The AirTag is not a tracking tool, meaning that it is not meant to spy on other people. Apple is very scared that people will use this to follow people or valuables to commit crimes, which is why they added some safety features such as notifying people near the device if the owner is not near for a while, sometime between 8 and 24 hours before opening the speaker to alert people around.
The users around the AirTag can even track it to find it and play a sound through the speaker.
Can it be used to find stolen objects and thieves?
Sure, and it actually has many times. This tool is kind of a game changer, and I hope they will release a smaller version of it one day.
Of course, it's not perfectly adapted to this mission since there's not much difference between tracking a thief and a victim.
How to use it ?
An Apple AirTag can only be paired with one account for the rest of its life. This is normal since you don't want thieves or strangers to reconfigure and own your AirTag.
Once it's paired with your account, you'll choose what kind of object you want to track. It can be a bag, some keys, a wallet, a bike, a coat, a camera, etc.
You can also name your AirTag with a custom name or an emoji.It is actually a fairly easy process. Once this is done, you can start to localize your object.
Is there any other usage?
Yes, you can enable notifications if you forget to keep the object with you, and you can register some locations as an exception.
What this does mean ? This means that if your object is not near you but in another location than the one you registered, Apple will send you an automatic notification.
This is really handy to get notified of your belongings being stolen by someone else.
Where can I put these AirTags?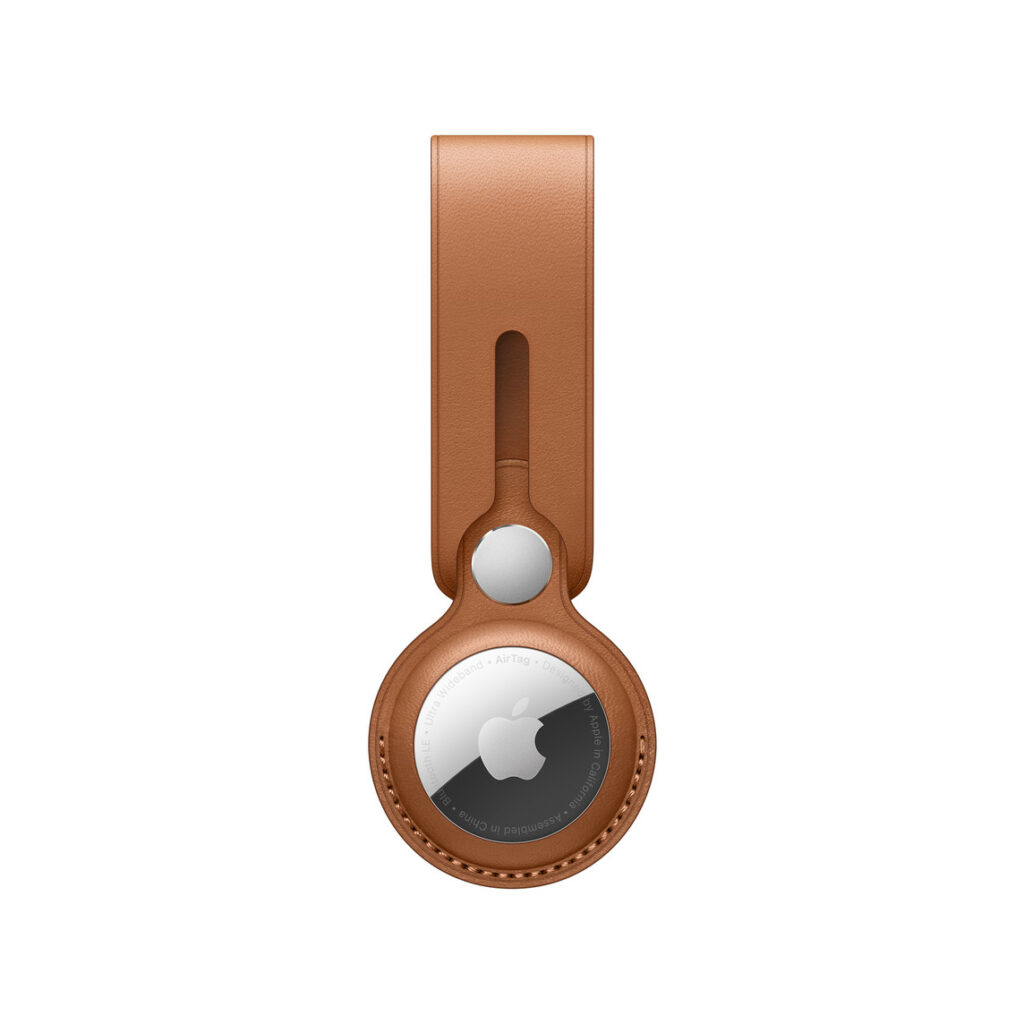 You can't put them anywhere you want, basically. There are actually some Apple AirTag accessories, such as key rings, loops, carabiners, and other holders.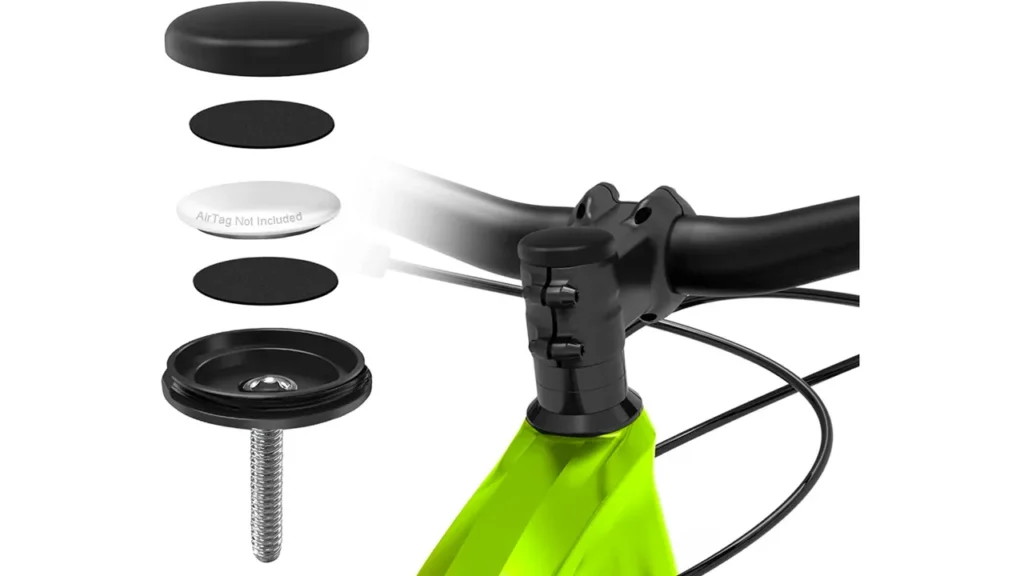 I would highly recommend you conceal them if you are protecting your belongings from thieves. You can put them in a hidden compartment of your bag, for example, between your car seats, etc. Be creative.
Can I deactivate the speaker?
Technically you can't because it's a feature to prevent stalking, but in reality it's easy to physically remove the speaker. You can find many tutorials online.
How many AirTags can I track?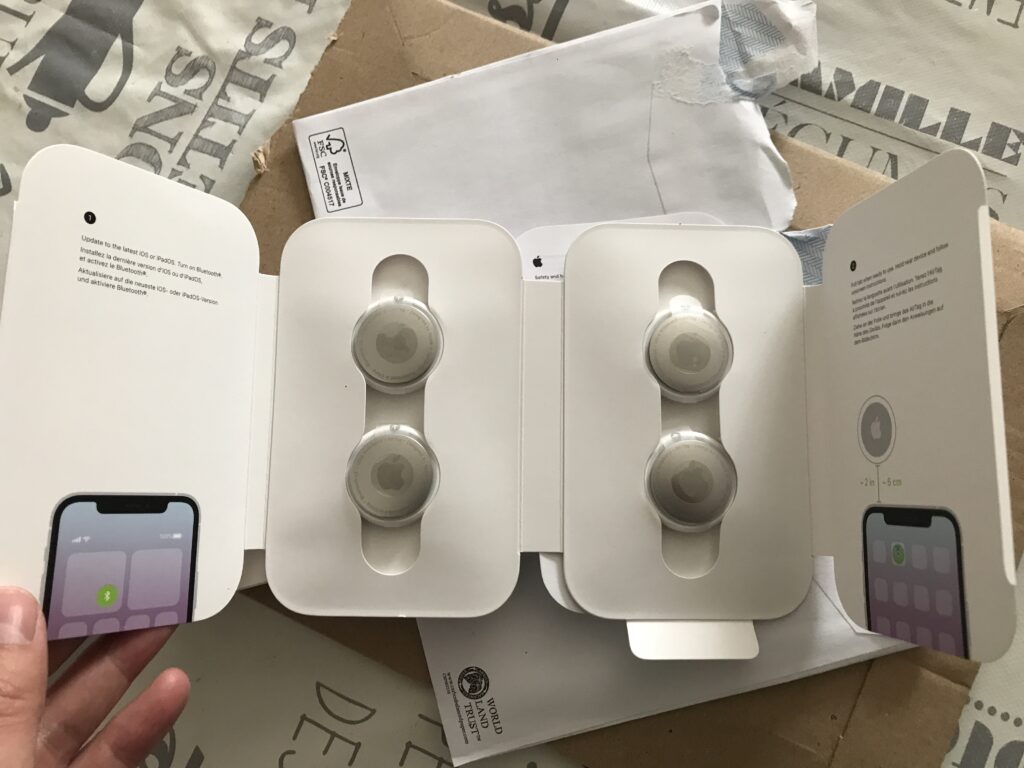 The maximum number of AirTags you can track per account is 16. That's plenty enough for you to have a headache managing the battery replacements.
The battery
The Apple AirTag is equipped with a low-energy Bluetooth chip.The battery can last up to one year. The batteries are the same as you would find inside a car key, a CR2032.
The price
The price of an AirTag in France is 35 euros. For 4 AirTags, you will pay 109 euros, or basically 27,25 euros per unit. It's quite affordable for what it can provide you.
Verdict
8.0 out of 10.
These Apple AirTags are great since they are small and don't rely on 5G or GPS to track your object but instead on the vast network of Apple devices. It's pretty smart, even coming from Apple.
Of course, this product is not designed to track people since it could be used to harm them. That's why it's not as effective as it could be against theft and thieves.
I think it is still a decent solution to finding lost objects. Most people have been able to find their stolen cars and, incidentally, the thieves.
When it comes to security, these small devices somehow democratize tracking devices for a quite affordable price.
For example, thieves also use AirTags to track cars. Each innovation has its perks and quirks.
Informations
Apple AirTag
Website : https://www.apple.com/fr/airtag/
Facebook : https://www.facebook.com/apple/?locale=fr_FR