Annam Gourmet is a fine grocery store, famous for selling imported product from Europe and America. This store is usually the go to place for foreigners looking to make home made traditional food.
But Annam Gourmet is also a place where you can have lunch and also get a catering service for special occasions. In this article we will find out if this place on par with the store you can find abroad and if it's worth spending your time and money there.
The concept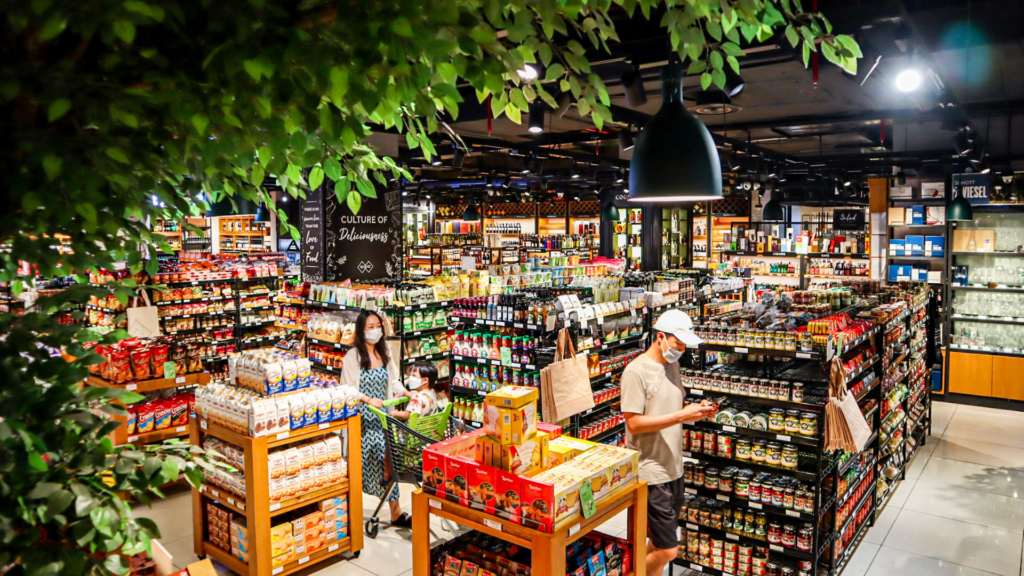 The concept of Annam Gourmet is simple, to provide western groceries and food for people living in Vietnam, whether they are local, expats or tourists.
In the store you'll find as much section as there are typology of food and beverage. You have a place for breads, cold cut meats, patisseries, fish, meats, wine, cheese, etc.
I've even found some french Chapoutier Wine and some Caviar in the store. Everything you can't find in the traditional commerce you may find here in Annam Store.
The concept is also a small area for having lunch or dinner. You can enjoy some of the prepared food and take advantage of their bakery and charcuterie section.
The last piece of the concept is a catering service for you to host a party with western food.
The locations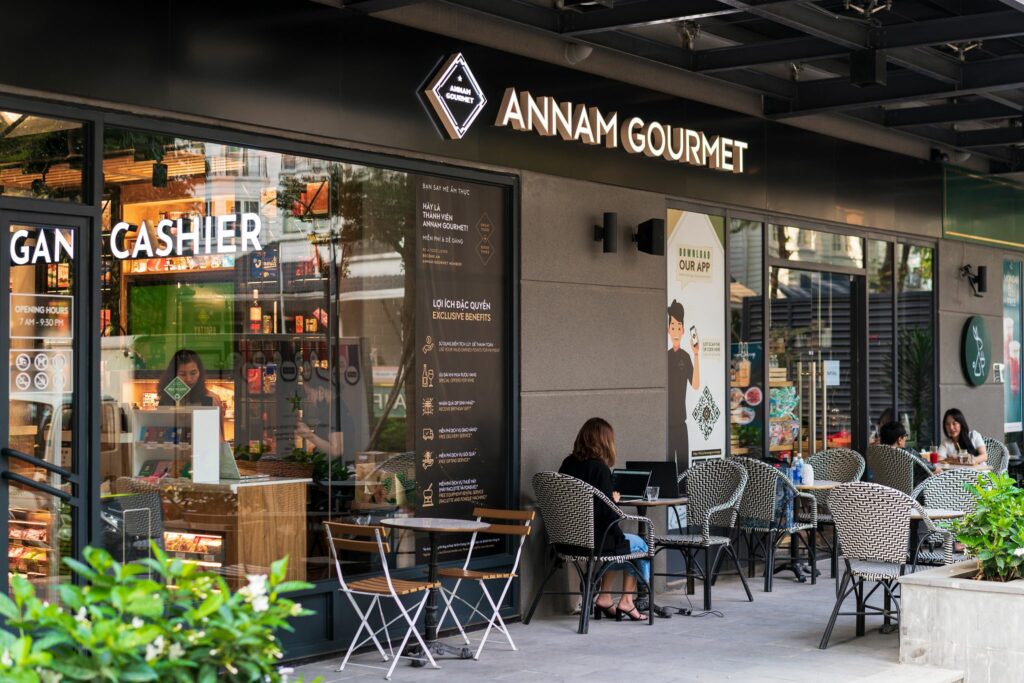 Annam Gourmet is usually located in area where the density of foreigner is important, but also where the upper Vietnamese middle class who can enjoy foreign food are living.
In Hanoi Annam Gourmet is located in Tay Ho and two new stores have just open in Times City and Long Bien. In HCMC The concept already have 3 location in Estella, D1 and D7.
These store are definitely on the upscale side, everything inside looks nice and expensive. There are much more wood and warm lights colors than in the traditionally modern grocery store.
The experience
The shop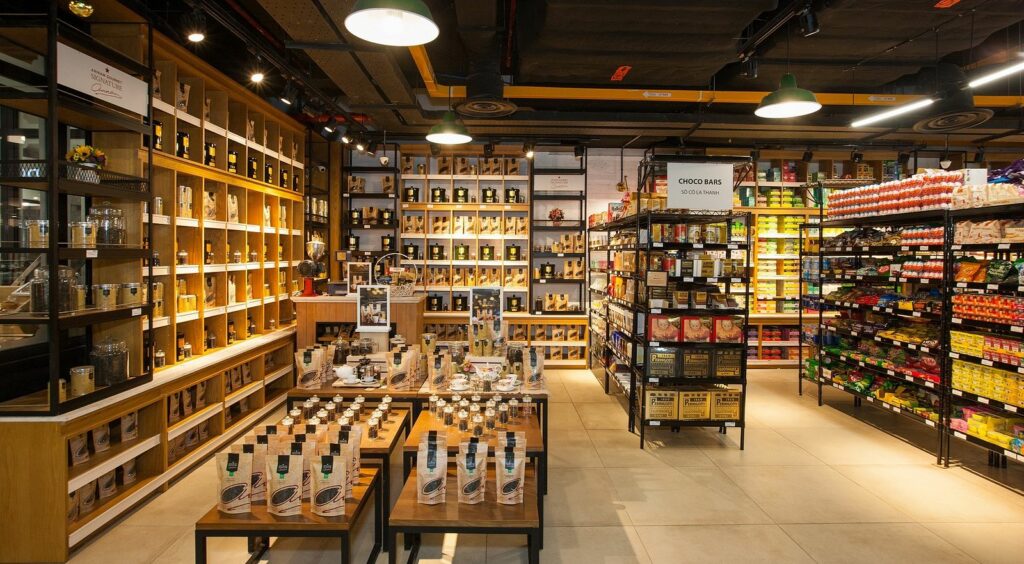 Annam Gourmet is generally the place to go when you want to prepare a party like Christmas or simply make home food for westerners.
The experience is really nice and warm. Everything looks like it taste great and is made from good quality in this store, even though they are sometimes simple product.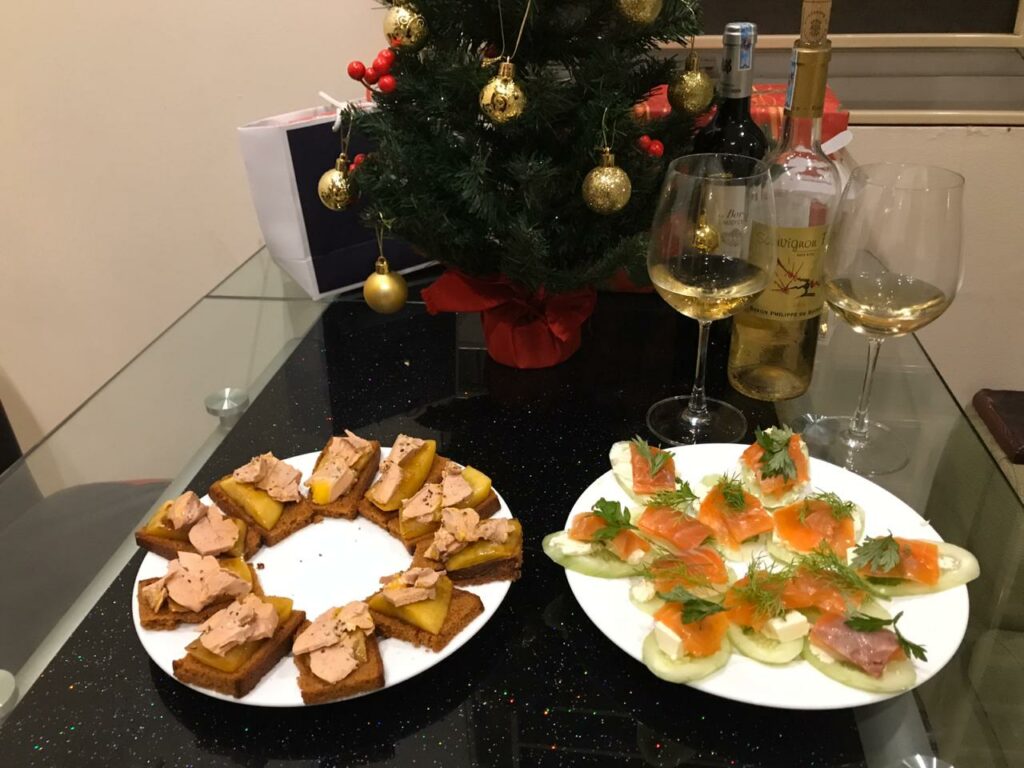 The prices are very expensive compared to the real price of the products abroad, but that's to be expected since it's at the end imported products. You can basically double ou triple the price of what you would be accustom to in your own country.
Even though the quality is very high for Vietnam, I find that some of the selected products are actually not that very good. For example I bought imported foie gras for Christmas and the quality was terrible, they actually were selling a much better home made foie gras in there.
The fresh products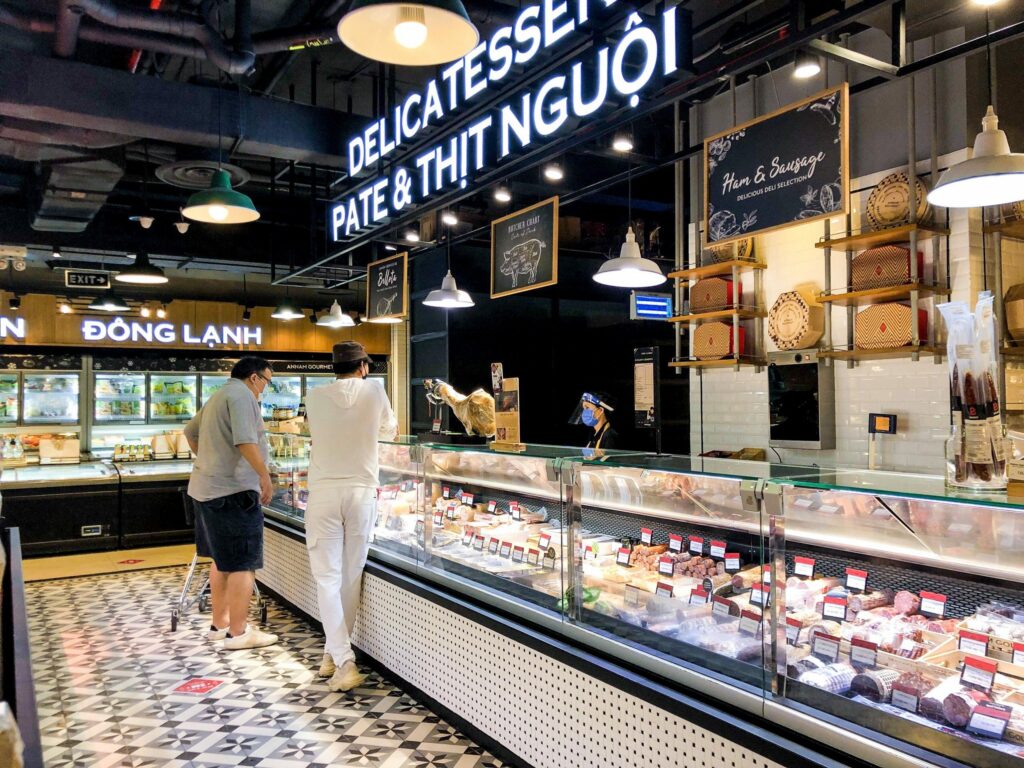 It's actually often the case that in other countries you'll find some product supposedly coming from your home country that you've never seen yourself. Perhaps brand created for export with average quality which is especially true for wine.
Fortunately, perhaps 90% of products in Annam are well selected. They are not necessarily the finest product you can have but at least a popular option like a President branded butter or Saint Agur cheese, which is technically a fromage a pate and is cheap in France but still delicious.
I think where the store shine is with it's fresh product. The quality of the bakery, fresh cheese and cold cut meat is actually very good and decently priced. You can even enjoy them like you would in a restaurant, since the store have some tables for you to sit and enjoy the food.
The restaurant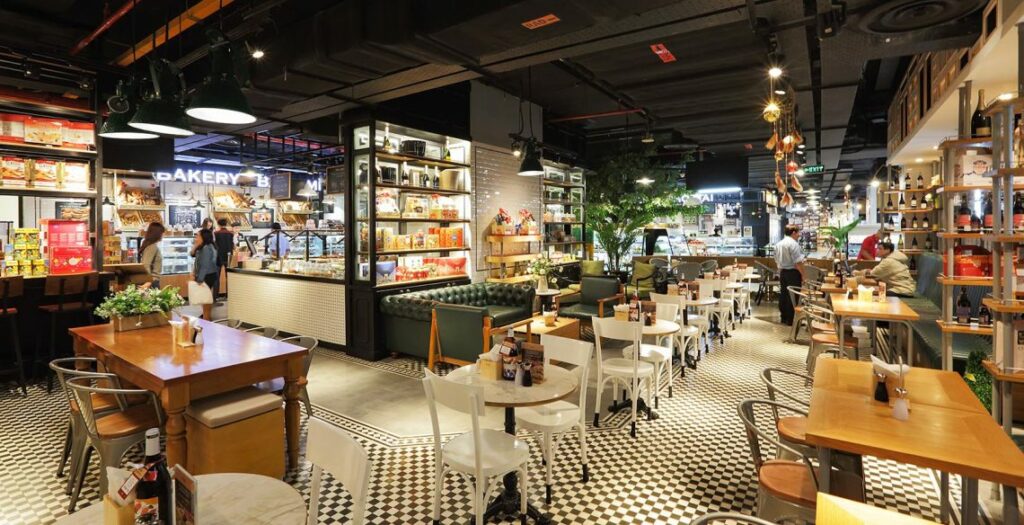 My wife and I tried the cold cut meat in there and the portion were very generous for the price. A much better experience than when eating in a restaurant in Vietnam.
Actually very close to what you would experience in Europe honestly for almost the same amount of money, which is more than you can ask for abroad.
The catering service
The catering service was decent for the most part. Unfortunately we ordered a Beef Wellington and this one was over cooked to the point where the filet mignon which is the most tender part of the beef was absolutely uneatable. But I guess this will depends on the location and which employee will cook for you.
The home made Foie Gras was excellent but extremely pricy, 2,000,000 vnd for 500g. It's fair to say that the catering service is decent but the quality is hard to predict and the prices are too expensive. You can order your beef Wellington from Rico Steakhouse and get a more consistent experience.
Verdict
8.5 out of 10
Annam Gourmet is simply the only place to go when you miss your home food as an expat in Vietnam. There are simply no other places like it. Coming to the store will give you excitement, almost like going back to your country for an hour or so.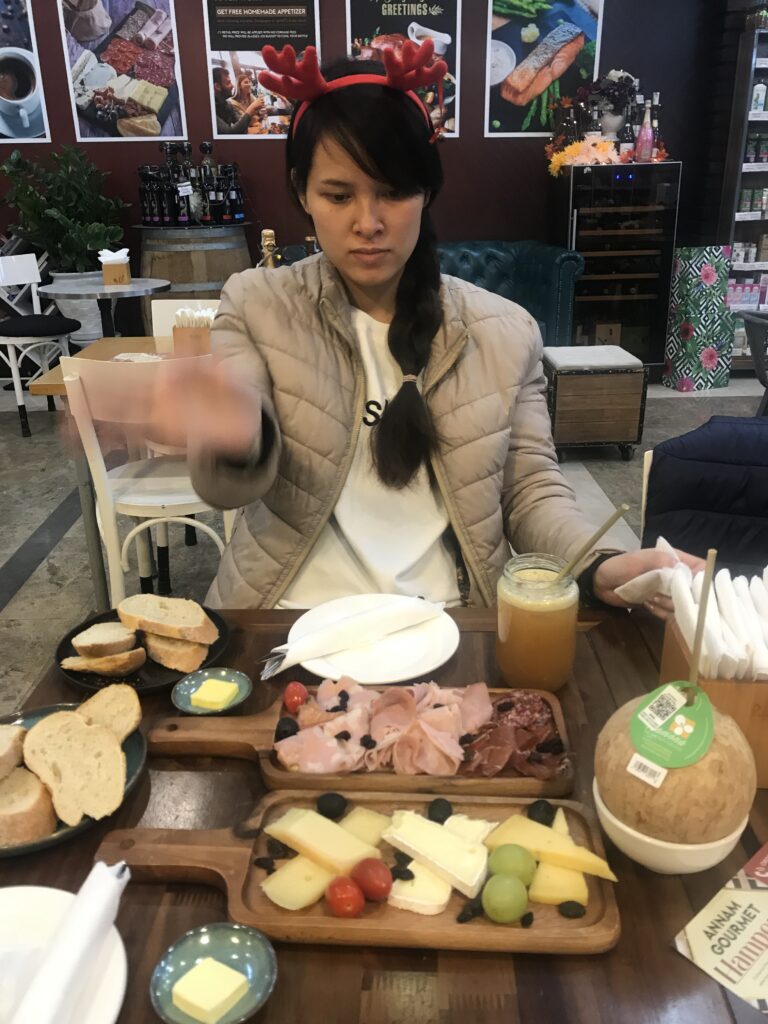 The selection of product is very good, only 10% is subpar compared to the real product abroad. Where the store shine is in its selection for fresh product such as bakery, cheese and cold meat.
The store also have a nice and wide selection of spirits. The kind of beer, whisky or wine you wouldn't find in a Vietnamese store for example.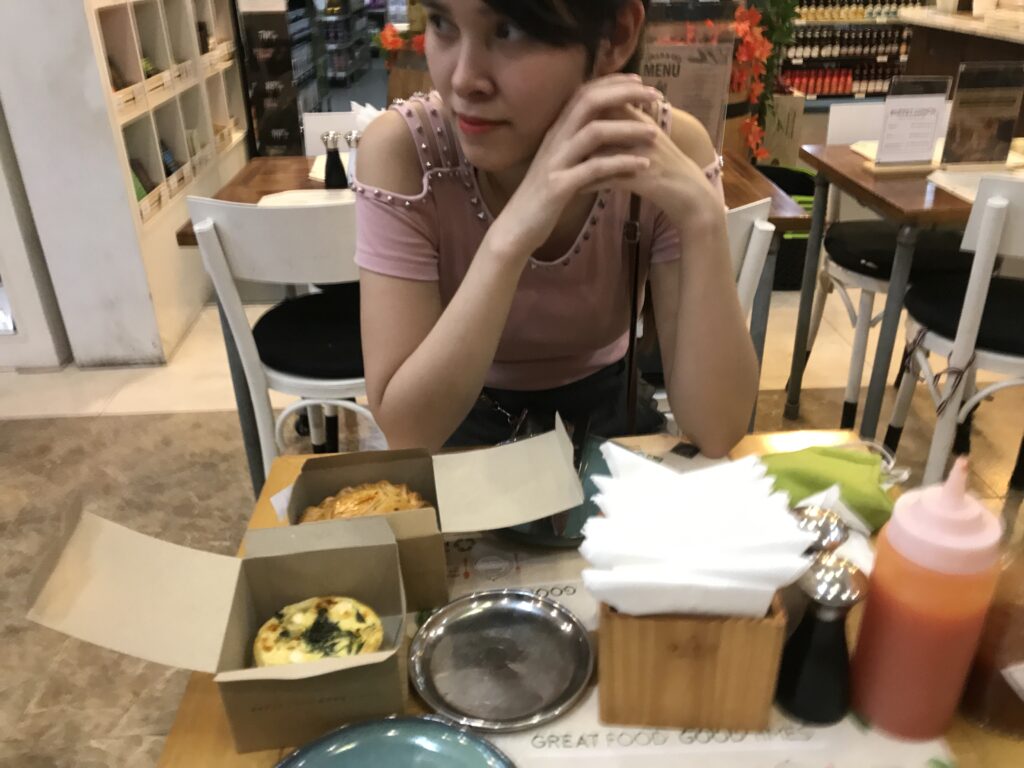 On top of that Annam Gourmet also propose a restaurant for you to enjoy these fresh product of higher quality for a very moderate price compared to the competition. In all I think this place is a must for any foreigner looking to get a piece of their home in their palate.
Perhaps just avoid the catering service as the quality can be very inconsistent or too pricey.
Informations
Annam Gourmet
Address in Tay Ho : 51 Đ. Xuân Diệu, Quảng An, Tây Hồ, Hà Nội
Phone : 024 6673 9661
Website : https://annam-gourmet.com/
Facebook : https://www.facebook.com/AnnamGourmetOfficial