Asia and its tropical climate are known for having a lush flora with a myriad of different species. This is particularly true with fruits. Discover which of the fruits you can find in Vietnam are a must-try. We start from the principle that everybody already knows well Mangos, Litchis, and other Longans (;-).
1. Durian (Sầu riêng)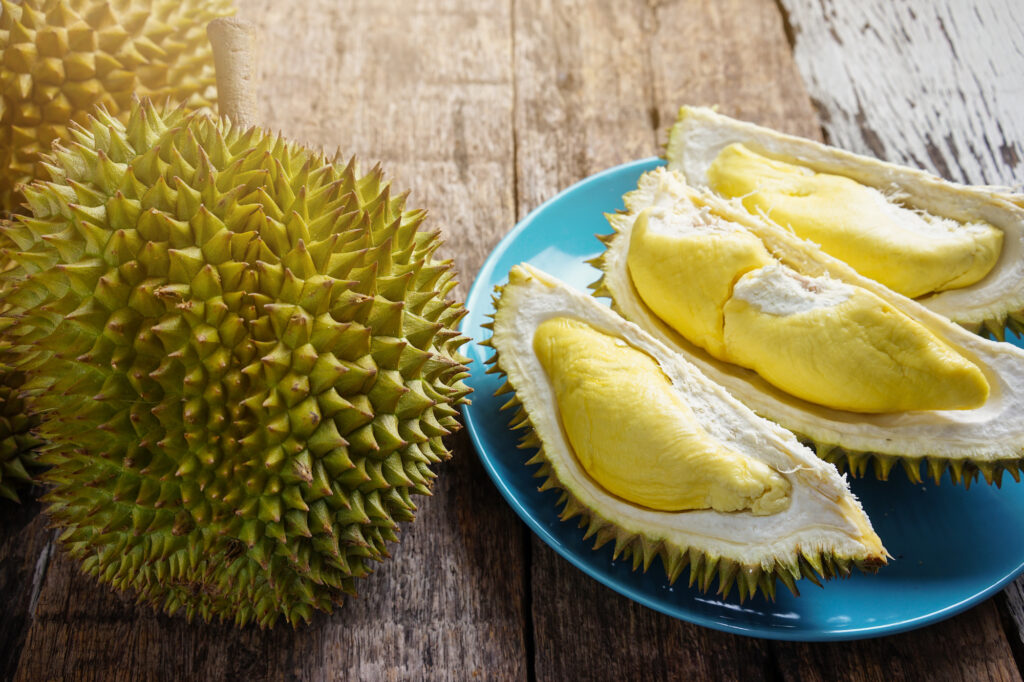 Durian is considered in Asia to be the King of Fruits." With this fruit, it's really a hit or a miss. You'll either love it or hate it. One thing is for sure: this fruit smells strong. For some, it smells like perfume; for others, it smells like rancid. So much so that it's nicknamed the stinky fruit in some countries. For the people who enjoy it, it basically tastes like a sweet and perfumed cake cream. Amazing!
2. Mangosteen (Măng cụt)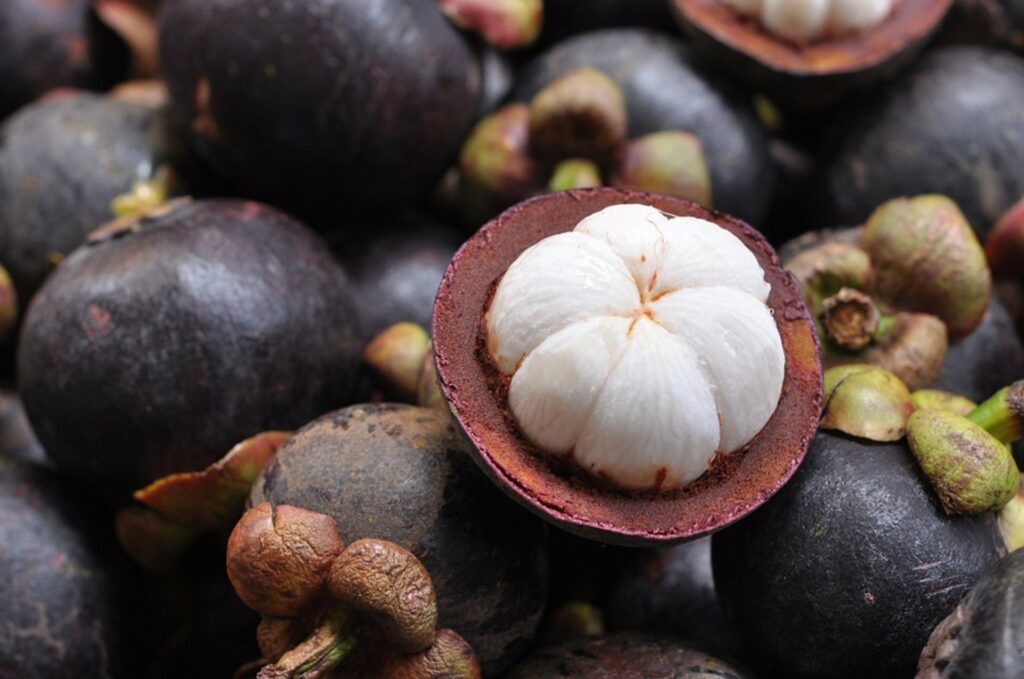 Mangosteen is a fruit widely available during a particular season: May and June. This fruit has a soft, crumbling skin that reveals pillow-like wedges. If you are lucky, in those sweet, perfumed, and slightly acidic pillows, you won't find any seeds. This fruit is delicious, but it is not easy to select them, as you will often find yourself with some inedible ones.
3. Langsat (Bòn bon)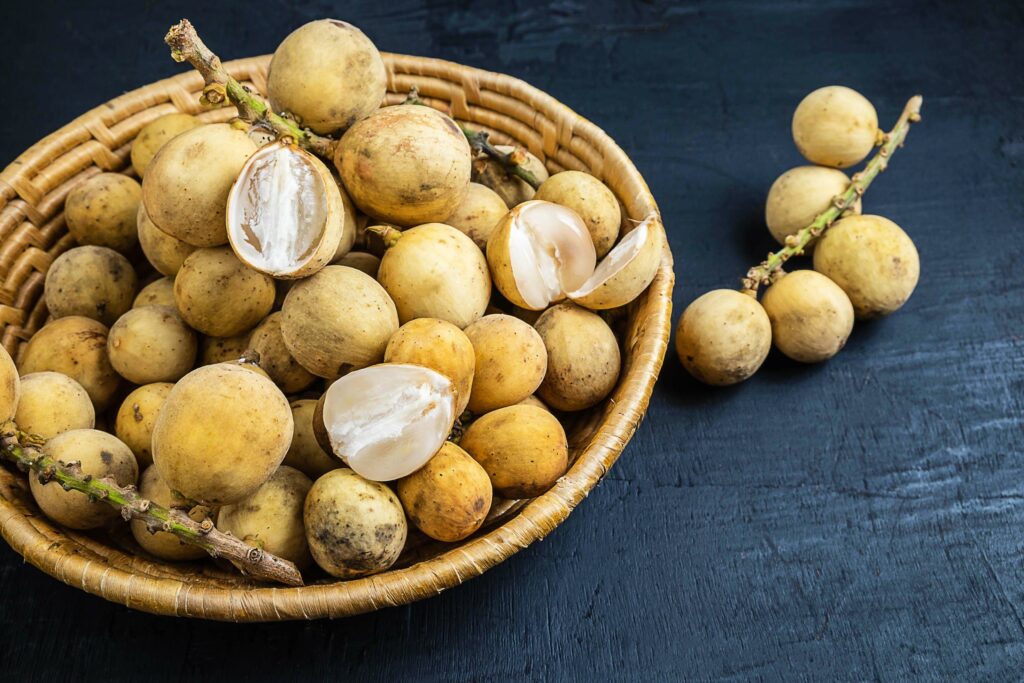 Langsat is a sweet fruit literally named "bòn bon" in Vietnamese. So don't be surprised that this fruit smells and tastes like real candy. This fruit is not overly juicy like a lychee would be, but it's so sweet that your finger will end up sticking. Most of the seeds will be easy to swallow as they are not very big.
4. Rambutan (Chôm chôm)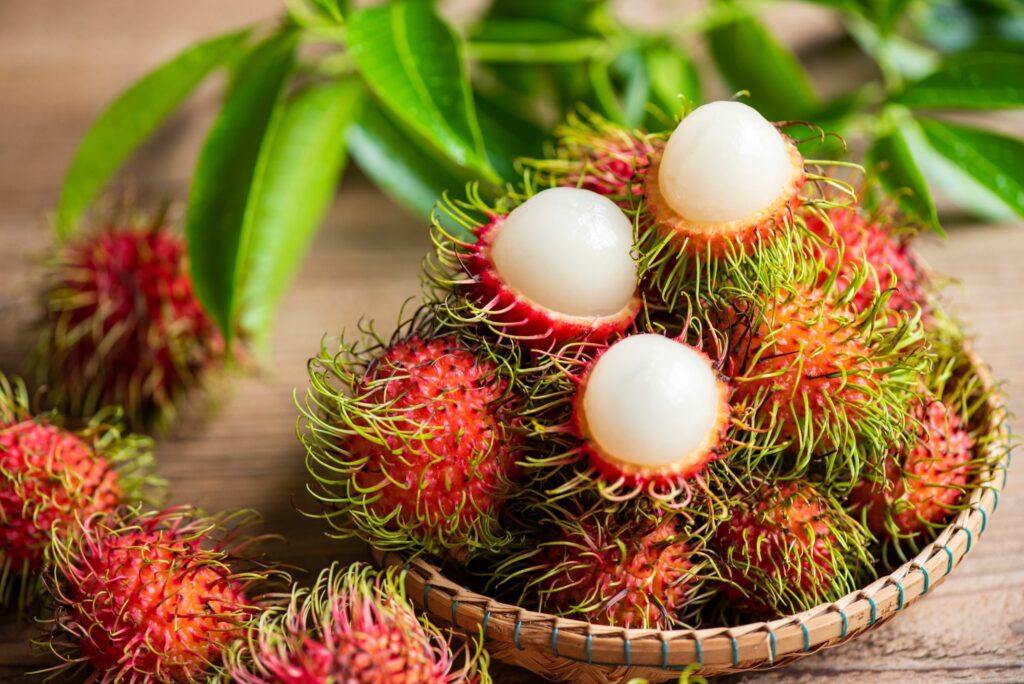 Rambutan is a fruit that is very similar to a litchi in terms of look and taste. But I like it more because, in my opinion, it's a lot less messy and easier to open. The taste is not exactly the same as well. I find it to be more balanced between sweet and flavor. So if you like litchi and convenience, you'll love this fruit.
5. Guava (Ổi)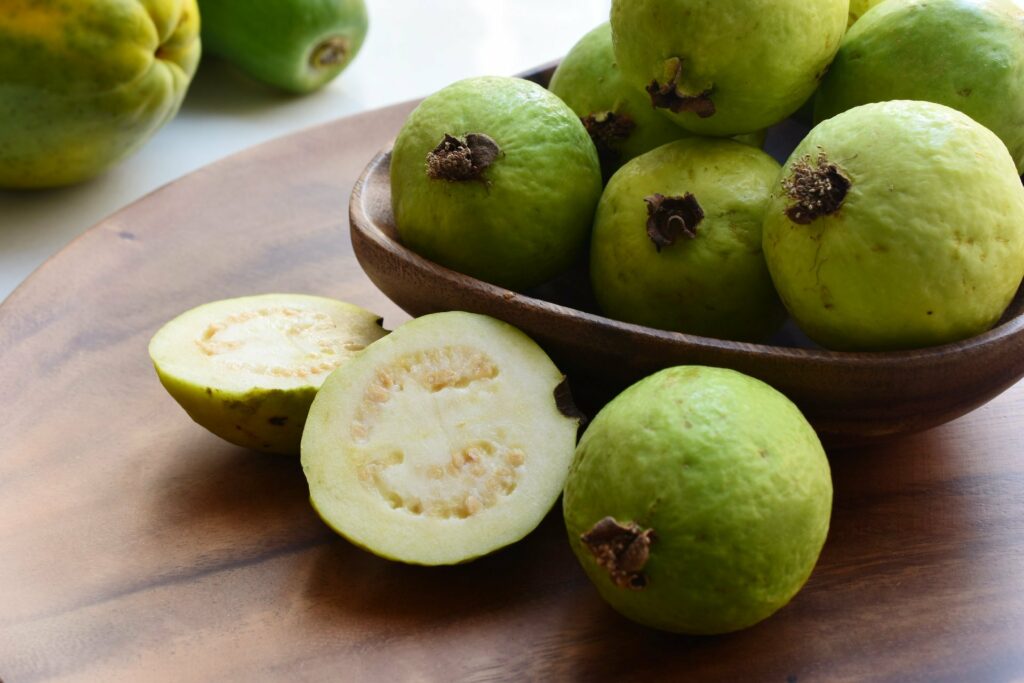 Guava is a well-known fruit in South America. In Vietnam, guava is white and eaten as a dessert and sometimes as a juice. The texture is really close to a pear, but slightly harder and less watery. The taste is very different too. You can eat the skin of this fruit, and by the first bite, you'll understand that it is a healthy option as it is not too sweet.
6. Java Apple (Mận or Roi)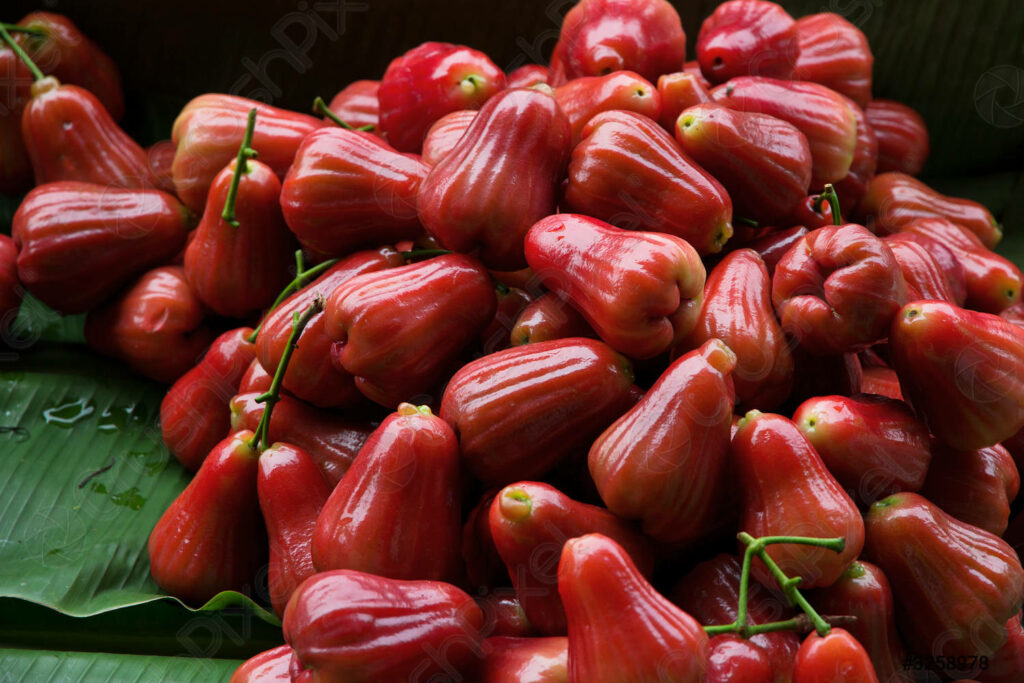 Java apple is a red fruit that has a particular shape. The taste is something between an apple and a pear, but with a lighter taste and an overall fresher feeling. The good thing about this fruit is that it doesn't need its skin to be removed. It's particularly good for the summer.
7. Star Fruit (Khế)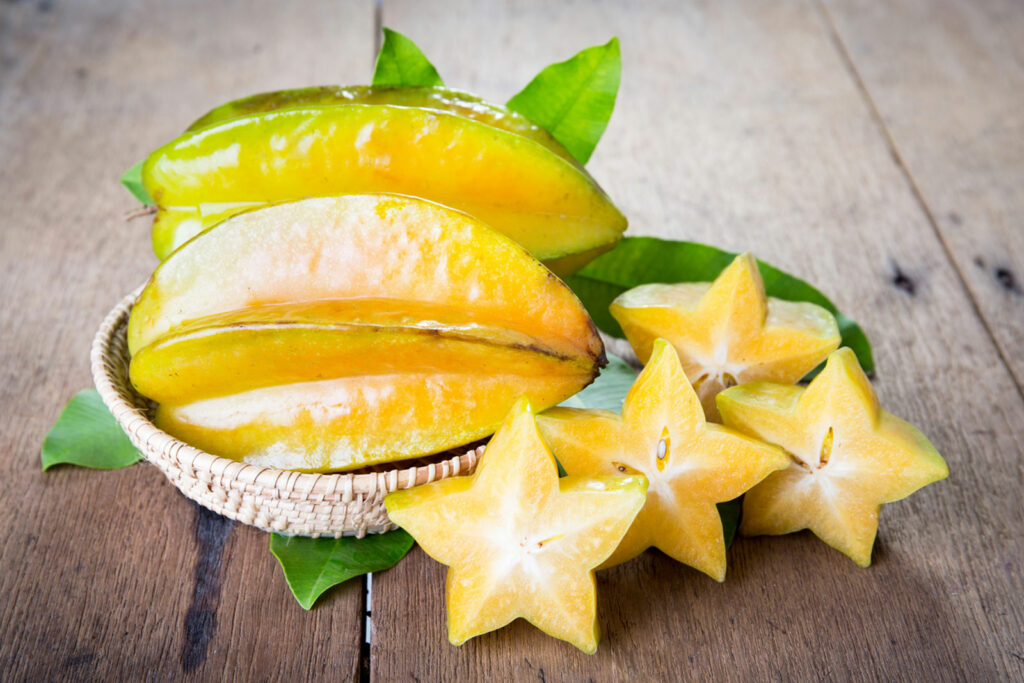 Star fruit is a fairly difficult product to find, especially in certain areas of Vietnam. There are different types of star fruits; some are sweet and some are more acidic. This fruit has a bit of an agrume perfume like a lime would, and as an acid fruit, it's perfectly accompanied by some bot canh or hao hao powder.
8. Jackfruit (Mít)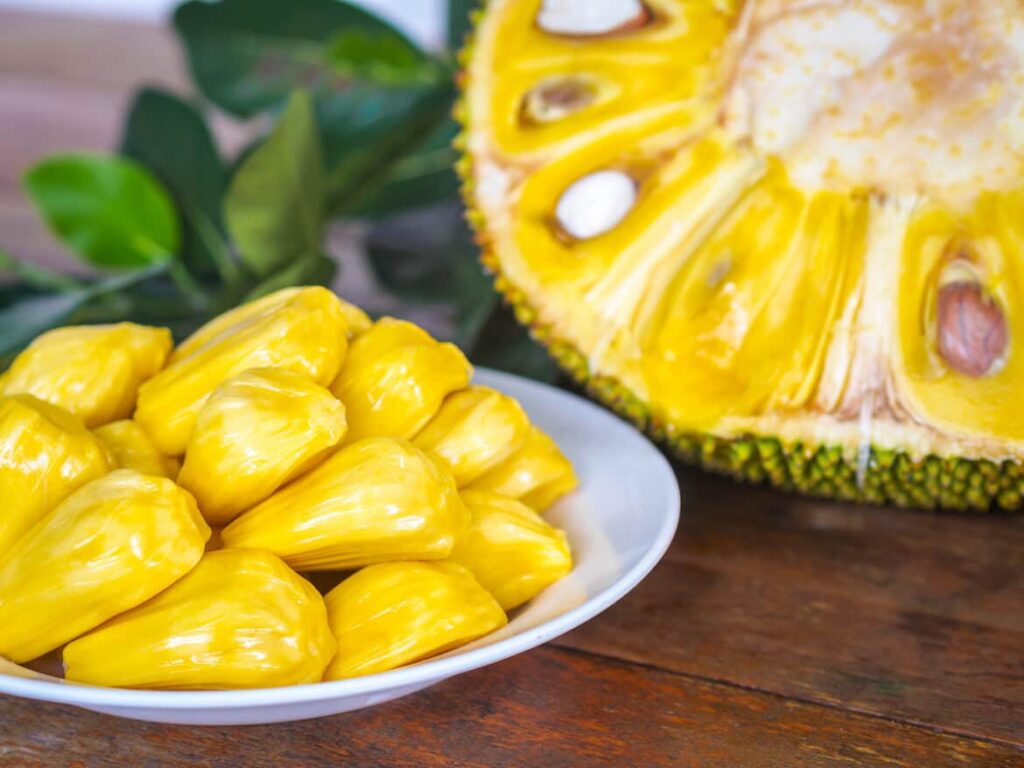 Jackfruit, or Mit in Vietnamese, is a fruit that looks not too far away from a durian, both in color and shape. If the Jackfruit tastes and smells strong as well, it's definitely less polarizing and easier to eat than Durian for most people. It is a tasteful and sweet fruit with firm flesh. It's pretty rare to fall into a fruit that doesn't taste good, and you can buy it already cut.
9. Custard Apple (Mãng Cầu)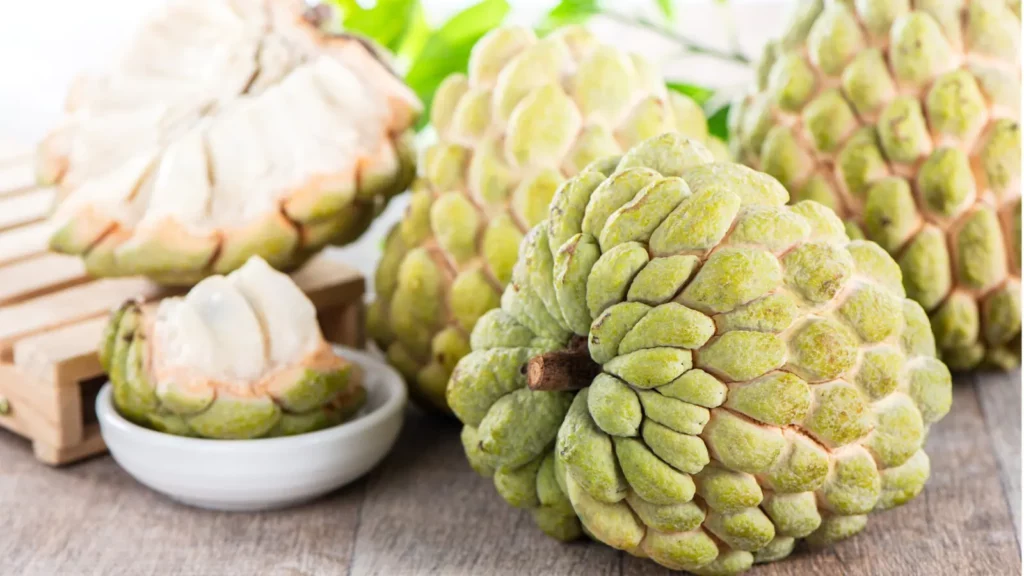 Custard apple is a very interesting fruit. You can only eat it when it's ripe and the skin almost falls to the touch to reveal white, sweet flesh pieces covering seeds. The texture is soft, sometimes a bit sandy. It's an easy fruit to eat, but beware, as it can spoil very quickly.
10. Milk Fruit (Vú sữa)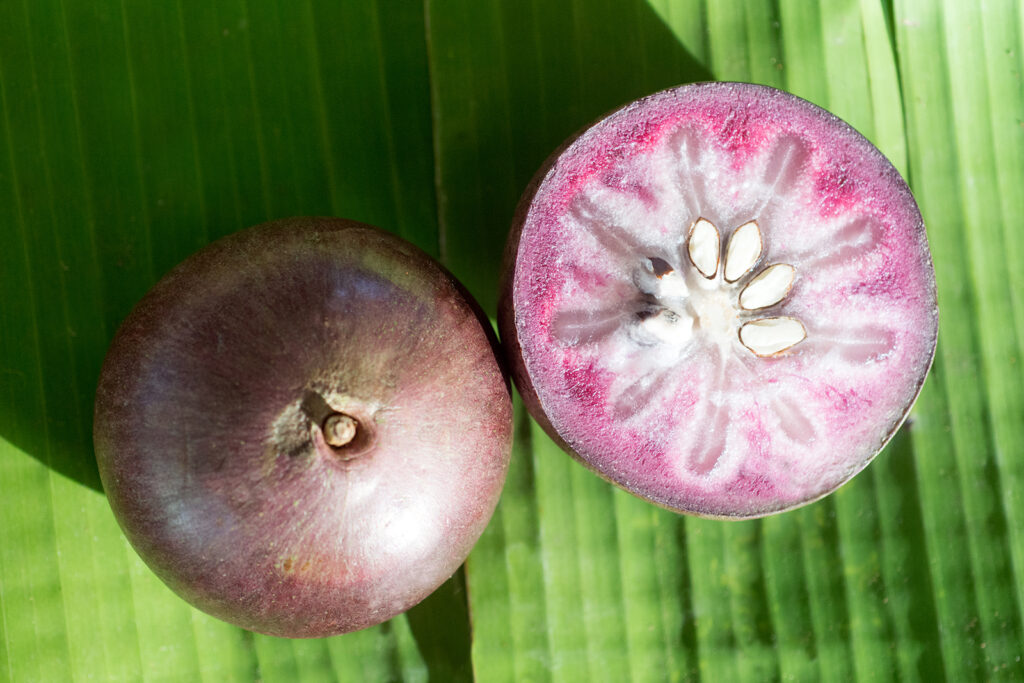 Milk Fruit, or Vua Sua, like its name suggests, is a fruit that looks and tastes like breast milk. Vietnamese people even believe that it is a good idea to eat this fruit when breast-feeding a newborn. The nature is well made. It's not a fruit that I would eat every day personally, but it's definitely something to try at least once.