I am not used to writing articles about sports or athletes, but I thought it would be a good idea to share my passion for boxing and talk a bit about my favorite boxer today.
Deontay Wilder is without a doubt one of the biggest punchers in the history of boxing, and there have been many. We'll see in this article why I believe Deontay Wilder is the biggest puncher of all and why that makes him the most exciting fighter to watch.
Introduction
I've always been a fan of combat sports. Since my youth, I've always watched K-1 and boxing as much as I could. I even went to see one K-1 tournament in Boston with my father.
I used to have pads and a punching bag in my garden, along with gloves and mittens. I remember waking up at night on the weekend to watch the big fights.
At the time, Mike Tyson and Roy Jones were the most exciting fighters to watch. Then, sometimes, the excitement was no longer in the heavyweight division but in the welterweight division with Pacquiao and Mayweather Jr.
In the heavyweight division, the Klistchko brothers were good fighters, but outside of Lennox Lewis, the competition was not as popular, and the fights mostly happened in Europe.
The first time I saw Deontay Wilder
After a long break from the heavyweight division, I suddenly came across a video of a boxer on YouTube. This video shows Deontay Wilder, aka the Bronze Bomber, training for Stiverne 2. He was shadow boxing, to be more precise.
I remember thinking, "Wow, I wouldn't like to be punched by this man." It's hard to explain, but it was like watching a man throw knives.
He didn't look like a bodybuilder but more like a giant athlete with incredible speed and precision in his punching mechanics. The motions looked very clean and straight, and his body was strong but lean.
He basically looked like a character coming out of a manga; these are the types of people who, behind their clothes, you wouldn't be able to tell but who had real power as opposed to an inflated bodybuilder.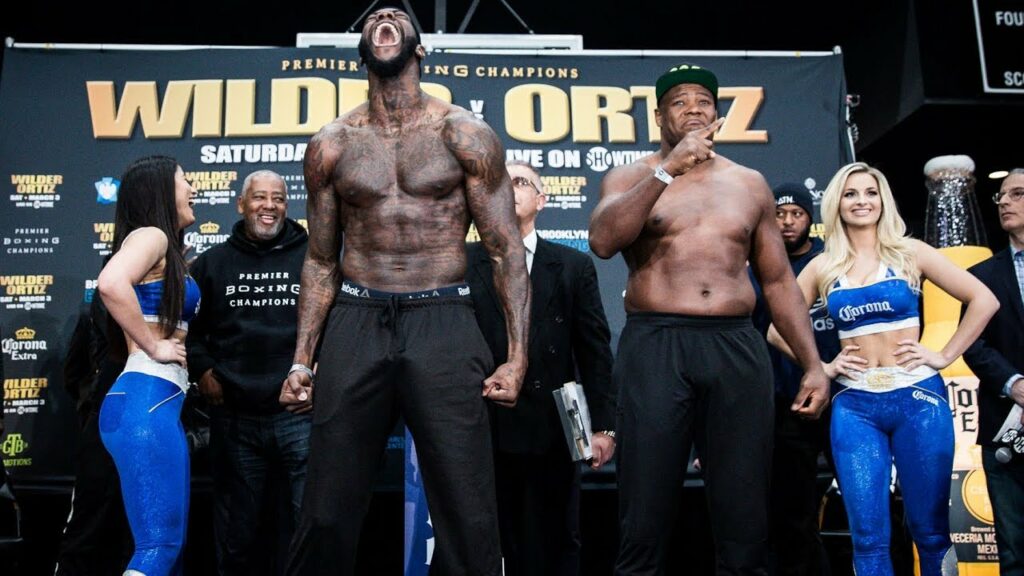 You know, like the people who can do unlimited pushups versus the people who can bench press a lot of weight?
He was actually doing pad work without gloves and was dressed in street style. I was thinking, Wow, he looks like the guy everyone knows in the neighborhood and everyone is scared of because you can tell just by looking at him that he has power.
The craziest part is that at this moment, it was just an intuition; I didn't even look at his highlights.
The most dangerous man in the planet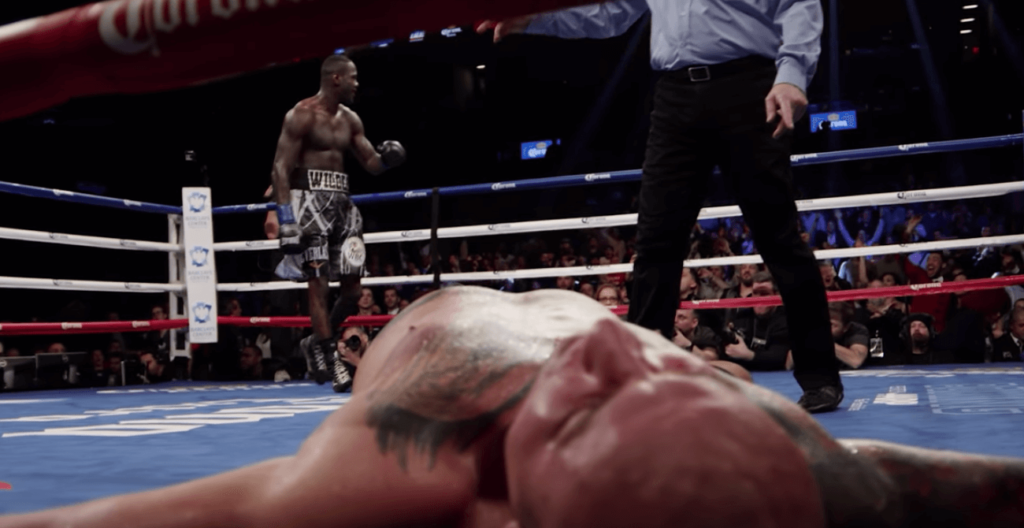 After seeing this workout session, I directly tried to watch his highlight, and it turned out my suspicions were true, and actually this fighter was already kind of a viral sensation for having like a 99% knockout ratio. That's insane; like Fury, I thought this must be a gimmick.
If you are a big puncher, even if you only fight tomato cans, it's still hard to knock out someone, even as a heavyweight. This fighter was definitely not a regular boxer; he was more like the fighter that doesn't make logical sense, if you know what I mean.
Watching combat sports, we all love the strategy and science, but at the end of the day, we want the excitement of seeing a knockout. That's what brings the states to a fight, and that's why there's nothing quite like heavyweight boxing.
What makes Wilder so dangerous?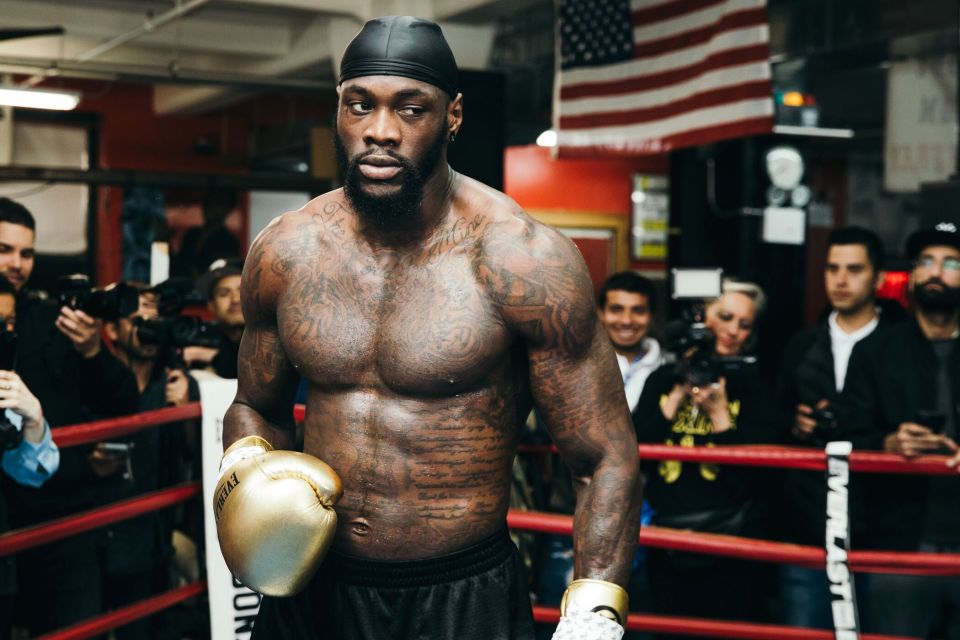 People often say that this kind of power is God-given, which is a statement I believe in. At the end of the day, everything is, but what people mean by that is that no amount of training or technology will give you this kind of power. It's almost beyond biology and mechanics.
It's basically like saying that no matter how hard you train, you'll never be as good as Magnus Carlsen in chess. These men are just gifted.
Power is speed multiplied by mass.
My scientific theory is that Deontay Wilder has the perfect body to generate punching power from a straight right-hand punch.
He is tall, lean, and muscular, but not to the point where his muscles are like extra weight. He has a huge frame and a huge back.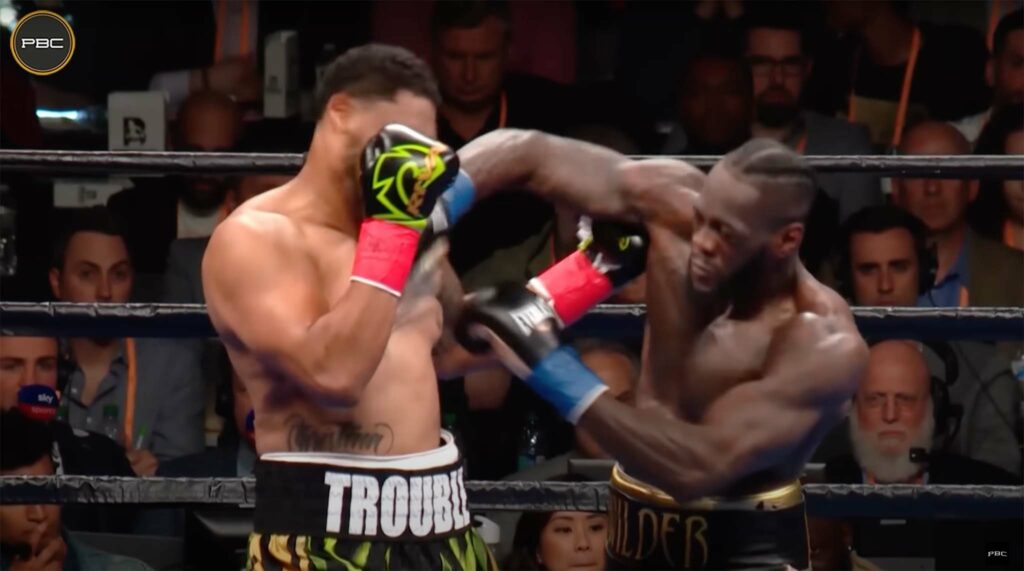 The power comes from the ground, goes to the legs, and finishes inside the arm and the hands. It's a transfer of weight at high velocity.
Deontay Wilder happens to have a picture-perfect technique when it comes to throwing the right hand. His muscles are also perfectly developed to generate explosive force and velocity.
Also, only a few boxers really try to punch through a target; most will touch and bring their arm back to defense.
Wilder really commits when he throws his punches. That's why he usually tries to stun you with a quick right hand a couple of times before really committing.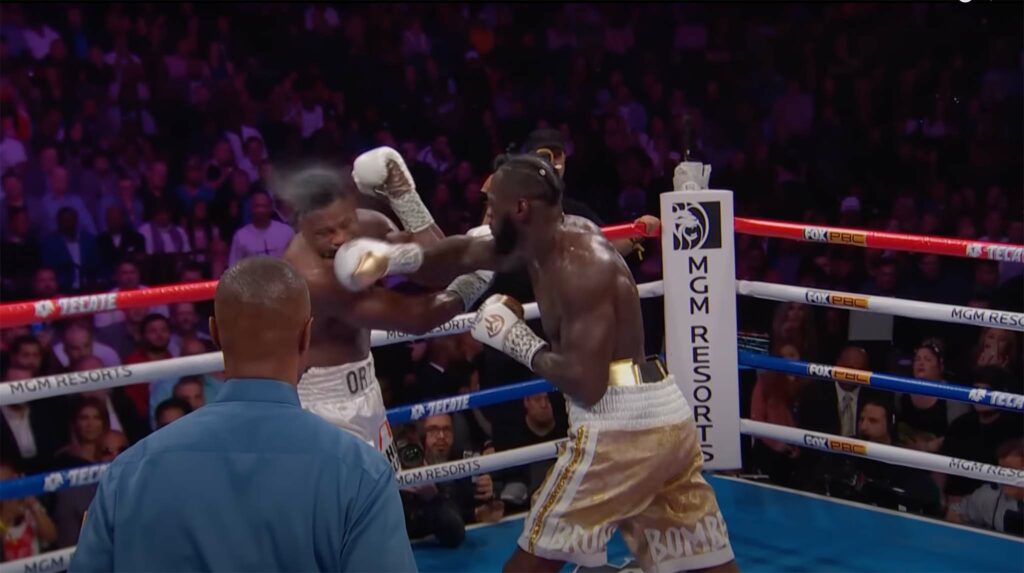 The craziest part is that he commits less and less and still flatlines other boxers with short punches. We've recently seen him KO Luis Ortiz with an unloaded straight hand and Robert Helenius with almost a knocking on the door motion. Insane.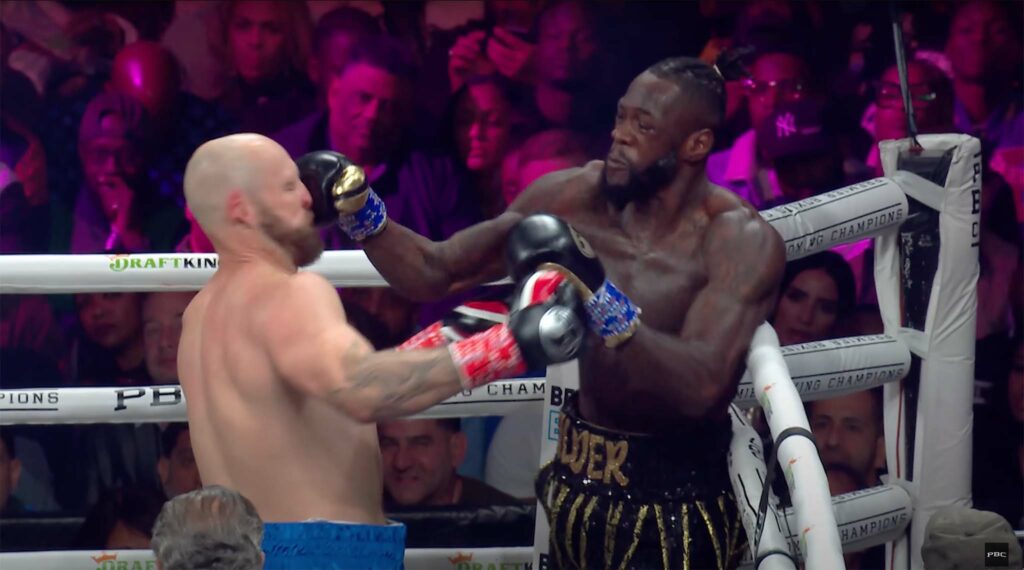 Like Joe Rogan would say, he is on another level of craziness, and every KO is becoming more and more ridiculous. The Bronze Bomber is the kind of boxer you would watch even without a belt on the line.
An intuitive fighter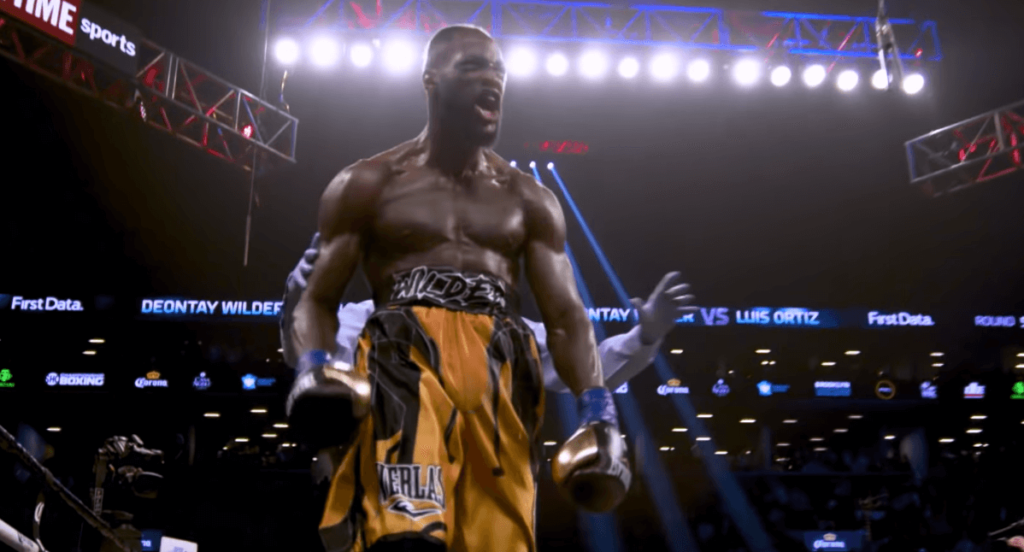 Wilder picked up boxing very late in his life, at 20 years of age. Unlike young phenomena like Floyd Mayweather Jr. or, lately, Gervonta Davis, Wilder is not a textbook per se. He is not trying to learn the sweet science like Anthony Joshua is. He is more of an intuitive fighter, gifted with athleticism and, obviously, power.
I remember the first time I saw him fight Ortiz. I felt like he had a very singular style. He wasn't moving like most boxers, but he was almost doing the right thing at the right time.
He was using his length and reflexes as a defense and was very smart in his offense, always measuring the risk. I think this style is the one that fits the bronze bomber best in his offense, always measuring the risk. I think this style is the one that fits the bronze bomber best. Weighing his natural weight between 209 and 215 pounds, he used distance and probed a lot before throwing a right hand.
Why he is the most exciting fighter today ?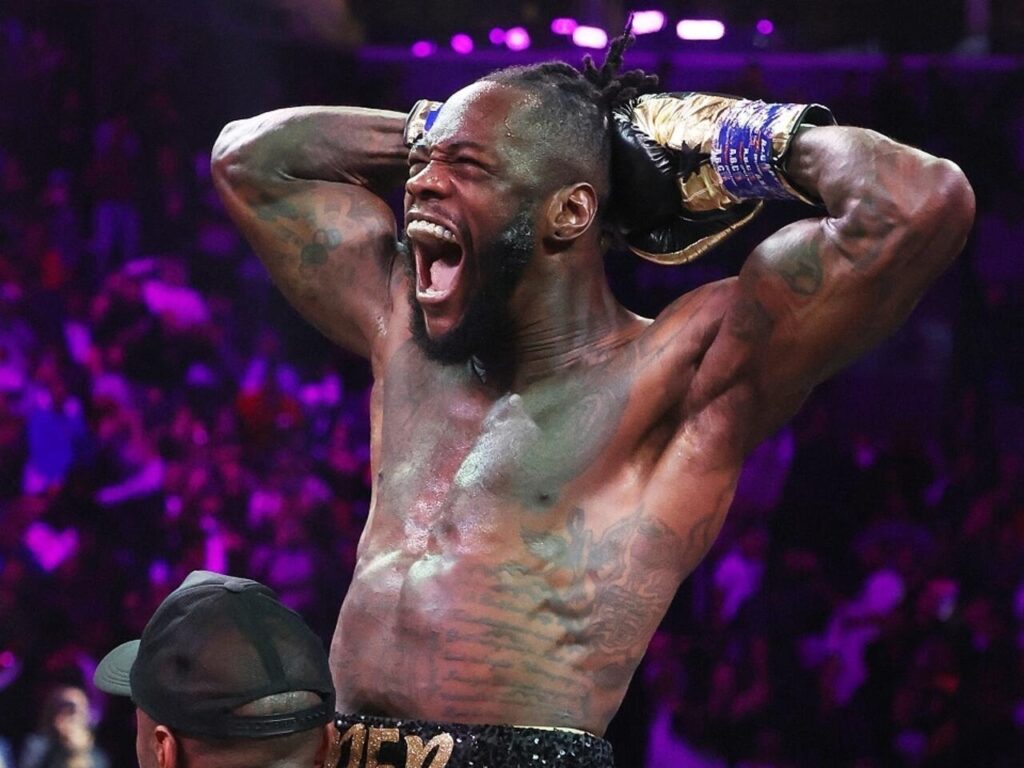 My dad and I would watch Iron Mike Tyson, knowing it was going to be a short fight. For us, it was not about seeing who was going to win but rather how the man in front was going to get destroyed.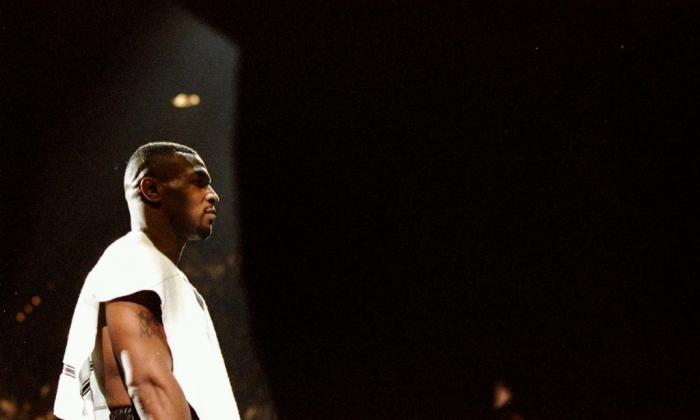 It's almost like watching a predator chase its prey inside a small cage or box. You just wonder when it's going to happen while waiting for the inevitable.
It's like playing the slot machine in casinos or scrolling on Facebook or Instagram. You don't know when it's coming, but it's coming, baby, and when it comes, excitement and dopamine release are extreme.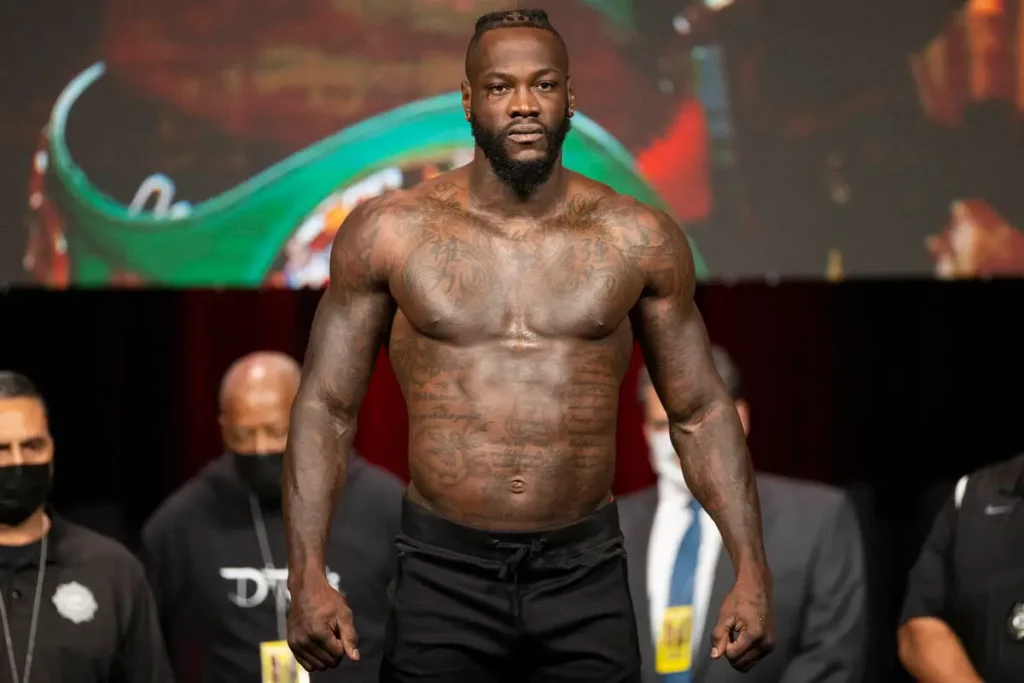 There's always a chance for a fighter to get knocked out; there's always a kind of vulnerability since everybody is just human at the end of the day. This is what makes it even more exciting.
I am always sweating and shaking when I watch Wilder's fight. It's nerve-wracking because I became a fan who truly cared about the outcome. When Wilder lost against Fury, I was sad for days, even weeks. The stakes are real, and every time the Bronze Bombers fight, there is electricity in the air.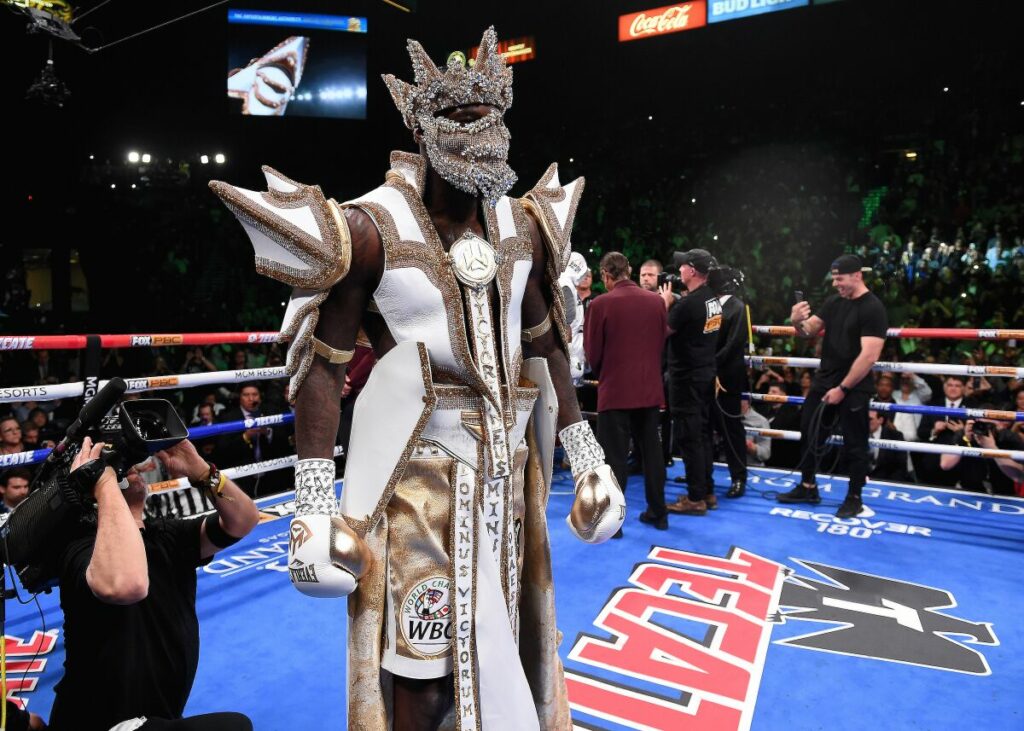 Deontay Wilder also has a demeanor and an aura about him, like Mike Tyson in his prime. Walking with calm and confidence like an Apex Predator.
He is very charismatic and seems to be a genuine person. No one can argue with the fact that he is a true warrior, either. He said he'd rather go out on his shield, and he truly means it.
Perhaps the most exciting athlete in sports
Outside of being a freak of nature and probably the hardest puncher in boxing history, Deontay Wilder is also a fighter who has a strong intuitive intelligence.
He has this natural instinct for fighting, which translates to a ridiculous boxing record. People tend to argue that his techniques are poor, but the truth is that he is unorthodox.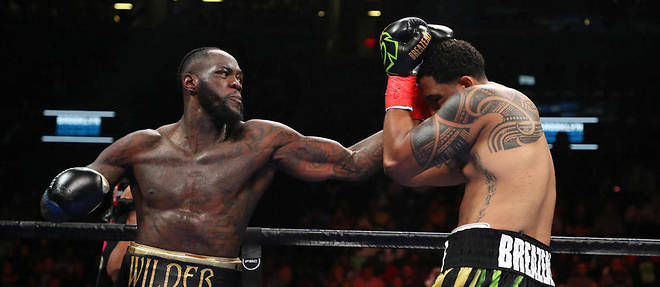 This unique style is also a reason to watch him fight. Once in a while, there is a person who can give you the answer without being able to explain it.
Most importantly, Wilder is a one-punch knockout artist. This means that at any moment, the fight can end with one punch. It doesn't get any better than this.
It's like rooting for your country and watching the penalty after the prolongations during the World Cup finals. Two perfect second is all he needs to change the course of history.
Informations
Sources : https://en.wikipedia.org/wiki/Deontay_Wilder
Boxing record : https://boxrec.com/en/proboxer/468841
Official YouTube channel : https://www.youtube.com/user/deontaywilder
Official instagram : https://www.instagram.com/bronzebomber/