Grab is an Asian Transportation Startup based in Singapore. In Vietnam Grab is the equivalent of Uber but way way cheaper, because in Vietnam most people use a Bike to move around and the cost of life is less expensive as well.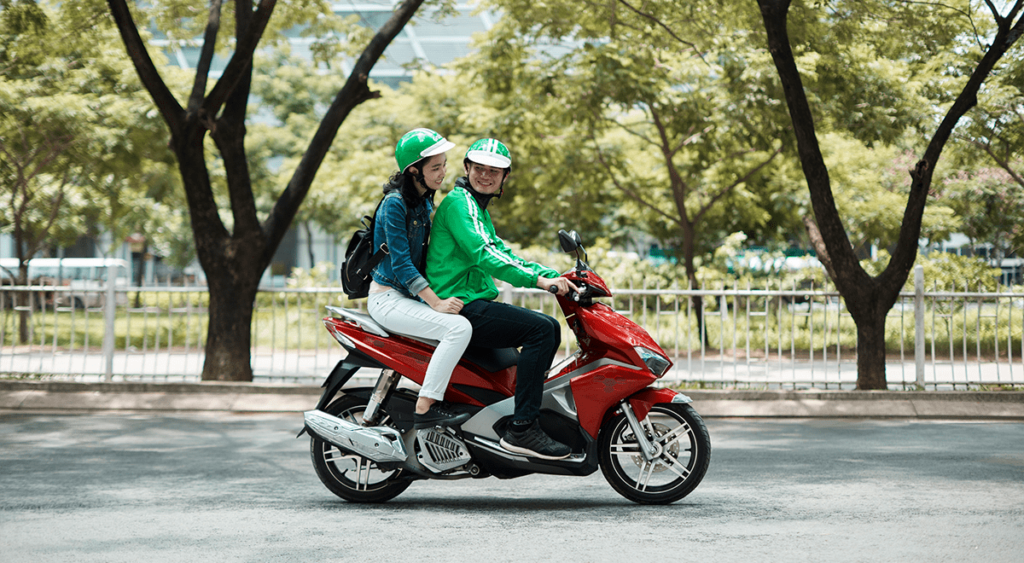 Grab Bike
For backpackers and single travelers not carrying a lot of stuff, Grab Bike is the most economic solution. You can literally travel some kilometers or miles and pay between 30,000 vnd and 70,000 vnd (1 and 3 euros).
For people not used to travel in Asia with a Bike, it can feel a bit scary as the traffic is a bit chaotic. But it's also refreshing and an adventurous way to travel for most foreigners. Note that drivers are trying to make as much ride as possible so they will often drive a bit aggressively.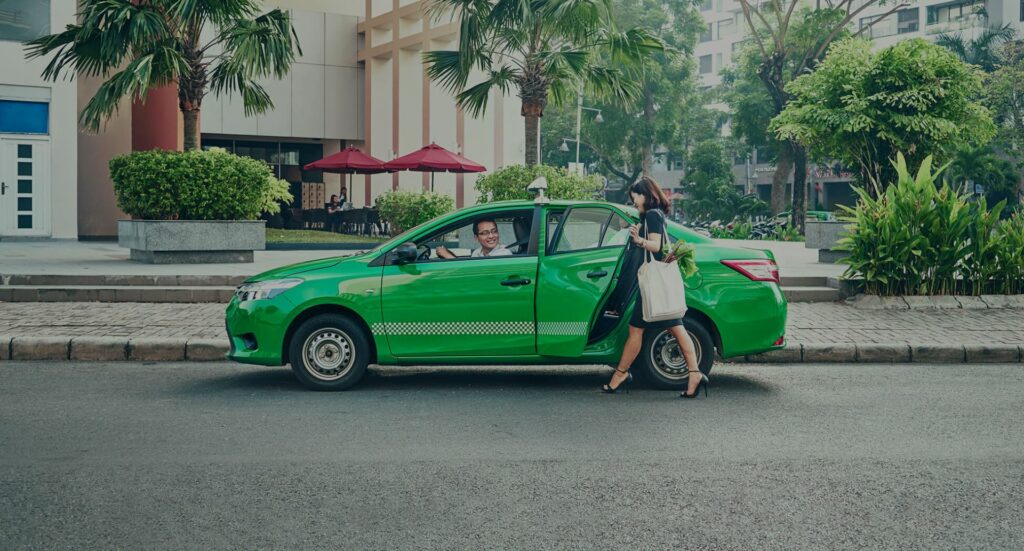 Grab Car
Grab Car is the classic on demand car driver solution. It is effective and safe but a bit more expensive than grabbing a bike. If you have a luggage, children or you don't want to take any risk, this solution maybe for you.
The prices are dynamic so depending on the time, the numbers of drivers available, the numbers of drive requested, you'll find the price varying quite significantly. It is still less expensive than in Western countries but by Vietnamese Standard it can be a tad pricy. For example count around 350,000 vnd (around 15 euros) to go from Hoan Kiem Lake to the Airport.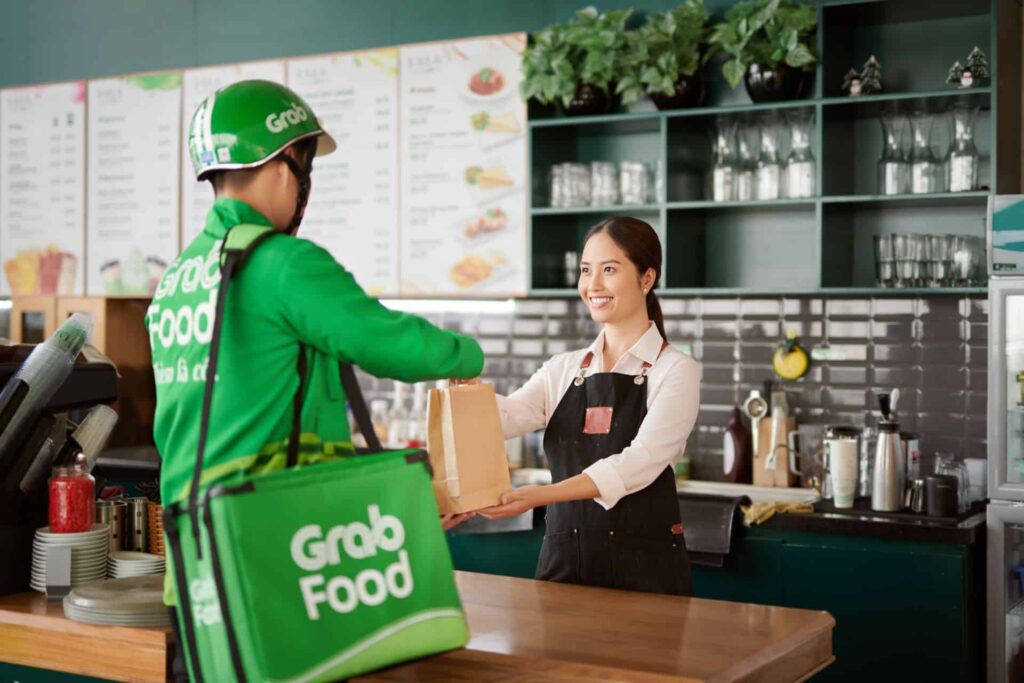 Grab Food
Grab Food is an on demande food delivery service. Since the price of driving a Bike is so cheap, the price for delivering food is also very attractive. Most expats and foreigners order their food in, because the restaurants usually have tight margin compare to Western Countries.
I tend to order several times a week. The only downside is that it is hard to get healthy and cheap food. After the Covid crises most restaurants have now been registered in Grab which makes it very wide in terms of food variety. Note that most order have to be made within a radius of 10 km to makes sense for the drivers.
Grab Express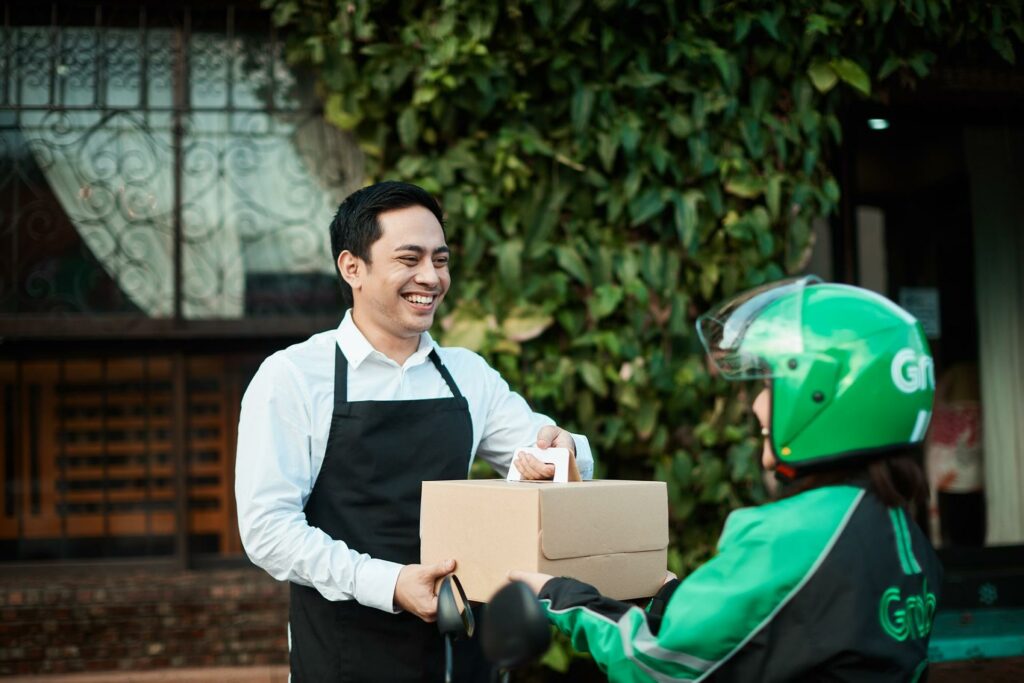 Grab Express is a delivery service. If you want to send something from point A to point B and you want it to be fast, this is one of the best service available. This service is often used by companies or people who needs to ship product within the same day or hour. I personally use this method for sending my films to the Lab.
Promos and vouchers
Finally Grab is very interesting economically because of the constant promotions and voucher within the app.
It's very common with Grab Food to have at least the shipping cost canceled with a promo (10-20%) and sometimes even more than 100,000 vnd if you order more than 500,000 vnd. To give you an example sometimes it is cheaper to order on grab for food than to go down on the street to buy it, which I have to admit is incredible.
When it comes to transportation, the voucher are less common but still present, especially with long ride there are almost always a way to get a reduction. Which is why the final price of the ride end up being a good deal.
Verdict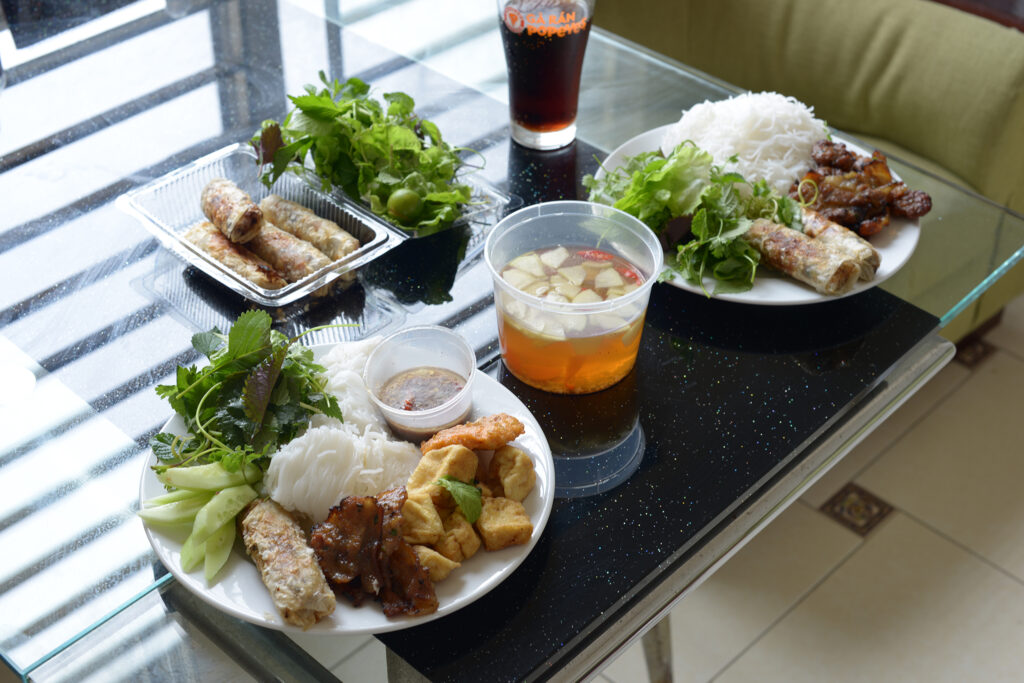 10 out of 10
For us, living without Grab would be like living without the internet. Their services are so convenient that it is hard to function when their services are offline.
The prices with promotions are so attractive that going directly to the restaurant doesn't make any sense, even if it is in the same street.
Grab is a service well implanted in big cities, but in smaller places like Phu Quoc, the service is still being developed.
Information
Website : https://www.grab.com/vn/