Shooting film is something that can be very costly on the long run. There is a famous quote "Stay broke, shoot film". In France a film developpement and scan can cost up to 25 euros (+600.000 vnd) for a roll of 35mm film and the cost of film is getting more and more expensive. A roll of 135 Kodak Portra 400 cost around 290.000 vnd (12 euros) at the time of this article.
I already spoke about why Vietnam is a great place for Street Photography in this article : Digital Street Photography in Vietnam
Vietnam is an even better place for Photography if you shoot film. The cost of developpement and scan here is 10 to 20 times cheaper than in France. Of course for this price you won't get a perfect drum scan, but the results can be pretty good for the cost and more than enough for sharing on social medias.
Black & White Pictures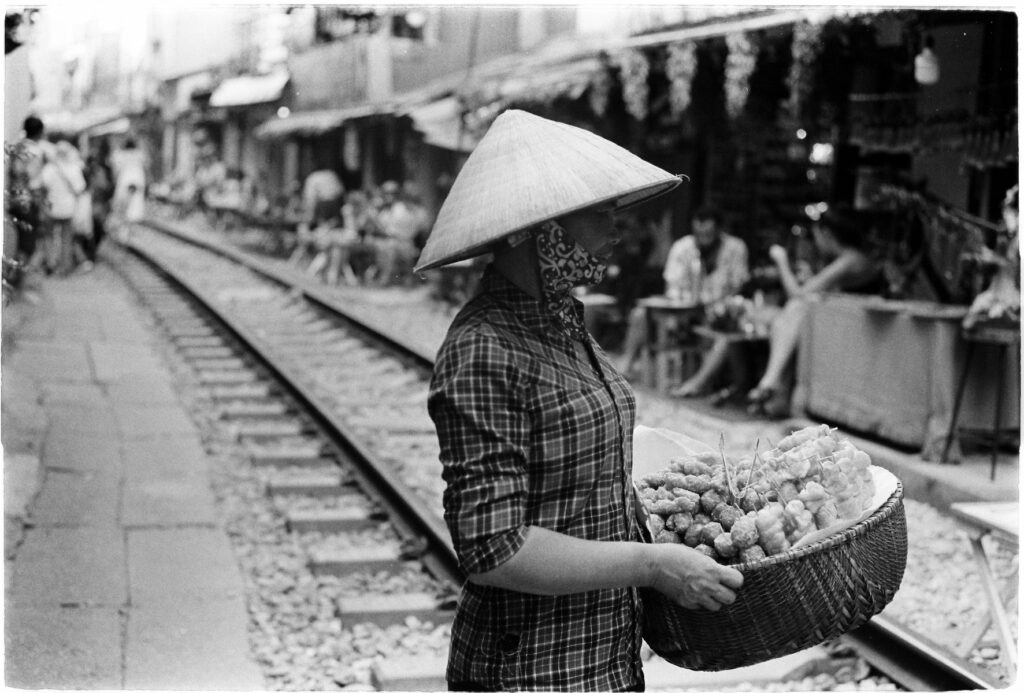 Color Pictures