Pho is a traditional and famous dish in Vietnam, especially in Hanoi. Pho is the most popular dish among foreign tourists because it has an extremely attractive appearance and an unusually delicious taste. That's why pho is served in many other countries as well.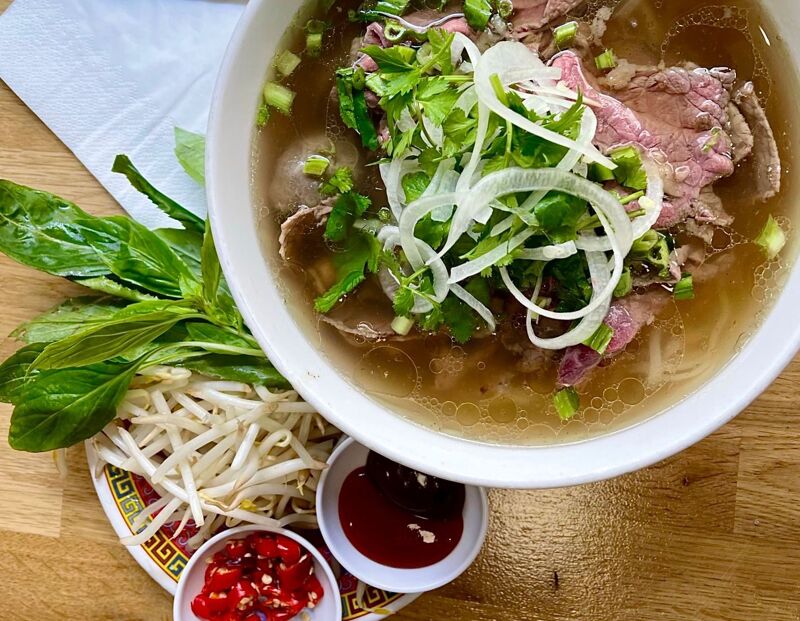 The main ingredients of Pho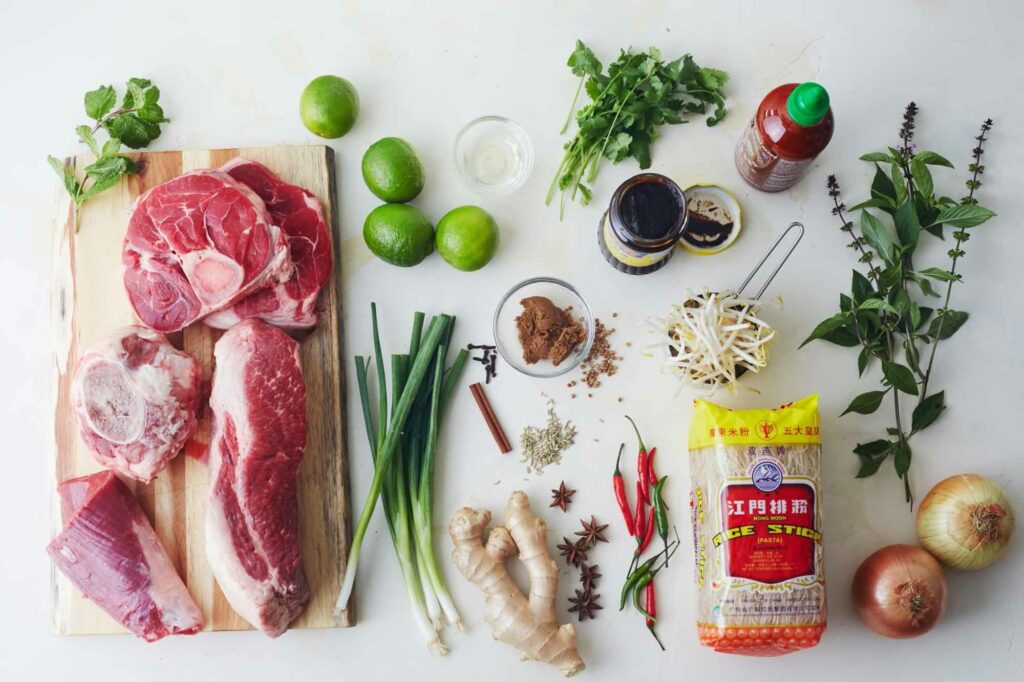 Pho's main ingredients are noodle soup and broth. Noodles are made from rice and then thinly mixed with powder. Broth usually uses pork or beef bones and simmers together with cinnamon, anise, grilled ginger, cardamom, sage, cloves, coriander seeds, roasted dried onions, etc.
The meat used for pho broth is usually beef or chicken. Pho is usually served with fresh green onions, coriander, bean sprouts, lemon, and chili.
The recipe and the process
Broth is the most important part of pho; to have a good taste, it is necessary to use beef or pork bones. First, you need to wash the bones and then put them in a pot to boil with cold water.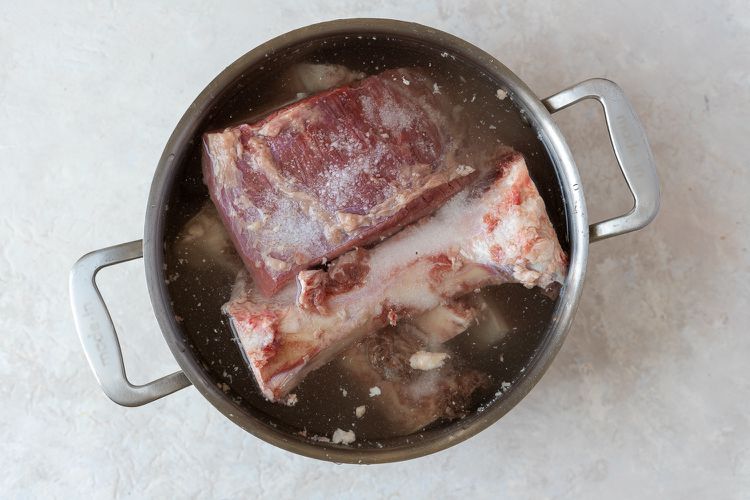 The first time, pour some water into the pot, then boil the bones to remove the blood from the bones, which gives a bad taste, and then boil the bones again to make the real broth.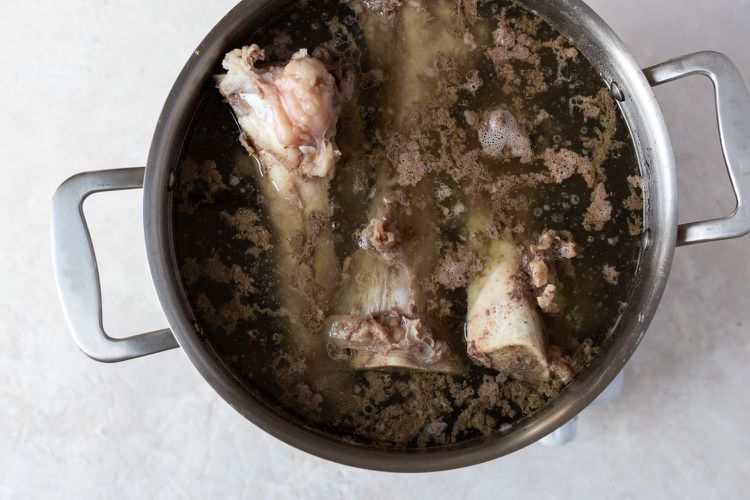 Put grilled ginger and onion in the broth and bring it to a boil. It will foam; skim off the foam until the water is clear. Vietnamese love a tasteful and clear broth.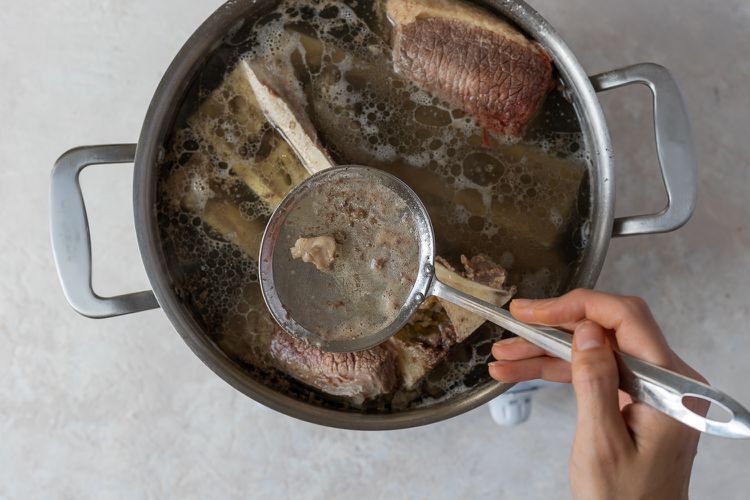 Then add spices to the pot, such as cardamom, ginger, star anise, cloves, coriander seeds, and a cinnamon stick, and simmer until the sweetness from the bones melts. The spices have to be cooked slightly before they release their flavors.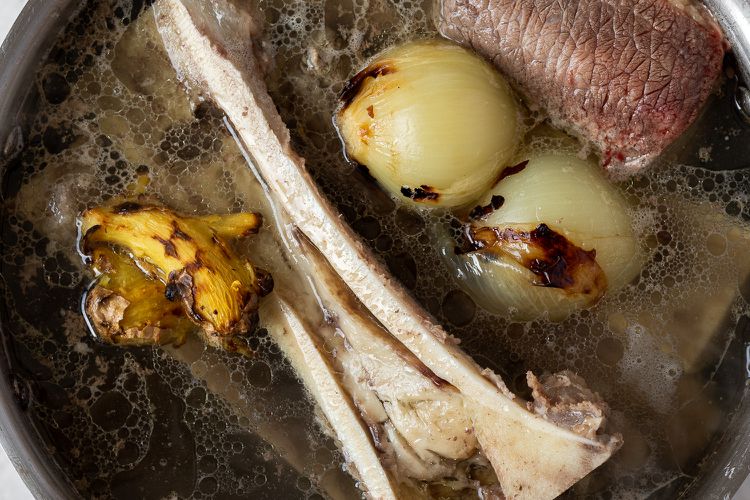 After the broth is available, put the pho noodles in a large bowl, add the beef, add the green onions, and finally pour the boiling broth into the bowl.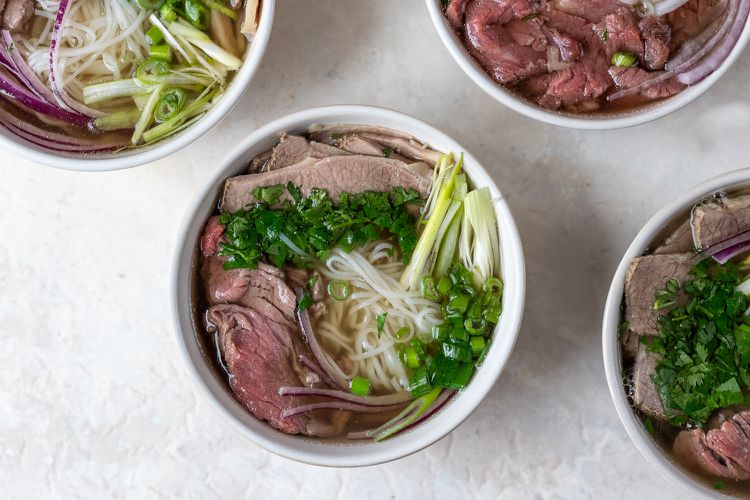 Pho in Vietnam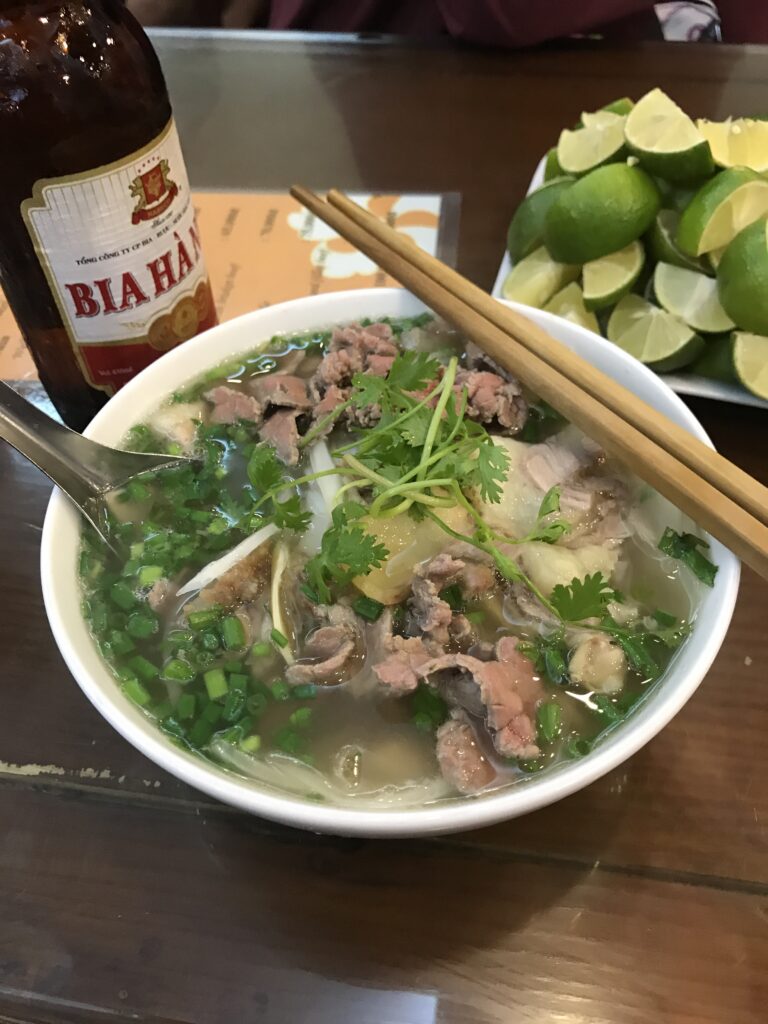 We usually eat pho for breakfast, but you can easily find a restaurant that sells pho all day, and the menu at the restaurant is diverse with different kinds of beef parts : tái chín, tái gầu, tái nạm, tái bắp, gân, bò viên, etc., which are different parts of the beef like the filet, brisket, or joints.
Pho is served with a plate of cilantro, basil, onion, coriander, basil, bean sprouts, and lemon, and we eat it with Chinese donut sticks and drink iced tea. On the table will be fish sauce, vinegar, chill, a spoon, and chopsticks. A bowl of pho usually costs between 35.000 and 90.000 vnd. For the upscale places, the dac biet or special version can go up to 110.000 VND.
Pho in France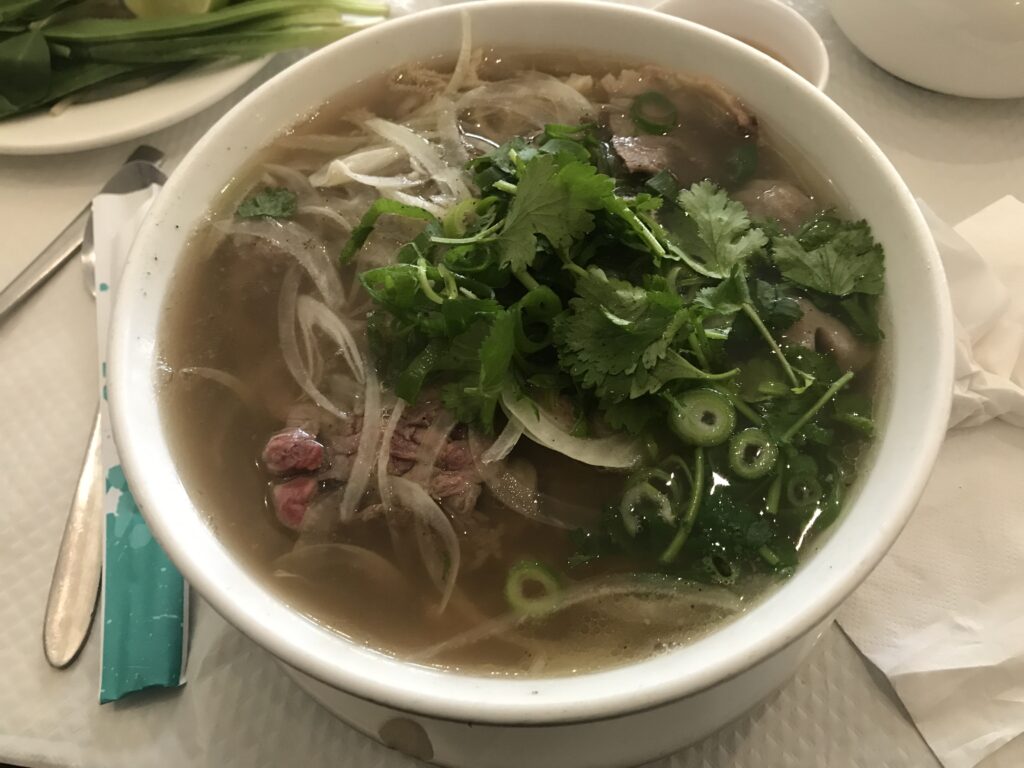 I tried pho in a few restaurants in France, and I was shocked because the bowl of pho was huge and the broth was very delicious, like in Vietnam.
And have all kinds of beef cuts in a bowl, unlike in Vietnam, where you can choose a specific cut. To be more specific, you will have the filet, which will be half-cooked since in France you can eat the meat uncooked, briskets, intestines, joints, beef meatballs, and some fatty meat as well.
In France, they eat pho with a plate of bean sprouts and lemon. On the table are fish sauce, salt, chili sauce, vinegar… A bowl of pho costs between 12 and 14 euros. They also have extra-large options.
At the end of the day, Pho in France tastes very similar to Pho in America; the only difference is that the broth is more likely to be salty than sweet.
Verdict
9.0 out of 10
If they had a plate including cilantro, basil, onion, coriander, basil, bean sprouts, lemon, and Chinese donut sticks, this dish would be perfect.
I hope they can keep the broth as good as it is because, as an expatriate who craves my hometown food, I am glad I can find some here.
If the dish is more filling here in France, with around two or three times more food and always fresh home-made rice noodles, the price also reflects this quality. With the current inflation in Europe, this has become a bit of an expensive dish.
Informations
My favorite Pho in France
Restaurant Saigon Bonjour
Address : 5 Prom. Michel Simon, 93160 Noisy-le-Grand
Phone : 01 43 04 14 45
Couple of other good restaurants
Pho Quynh
Address : 22 Rue Pierre Mendès France, 77200 Torcy
Phone : 01 60 17 26 32
Restaurant Nhu Y
Address : 99 Rue de Paris, 77200 Torcy
Phone : 01 60 17 65 11