Pizza Belga is reputed to be the best Pizzeria in Hanoi. My wife and I, tried many restaurants and each one have something to offer.
For example, 4P's have great pastas, Pizza Amalfi have a great 4 cheese pizza, NYC Pizza have the best by the slice pizza, La Bodega have a nice location so let's see if this place have something interesting to offer and if it is as good as its reputation suggest.
The locations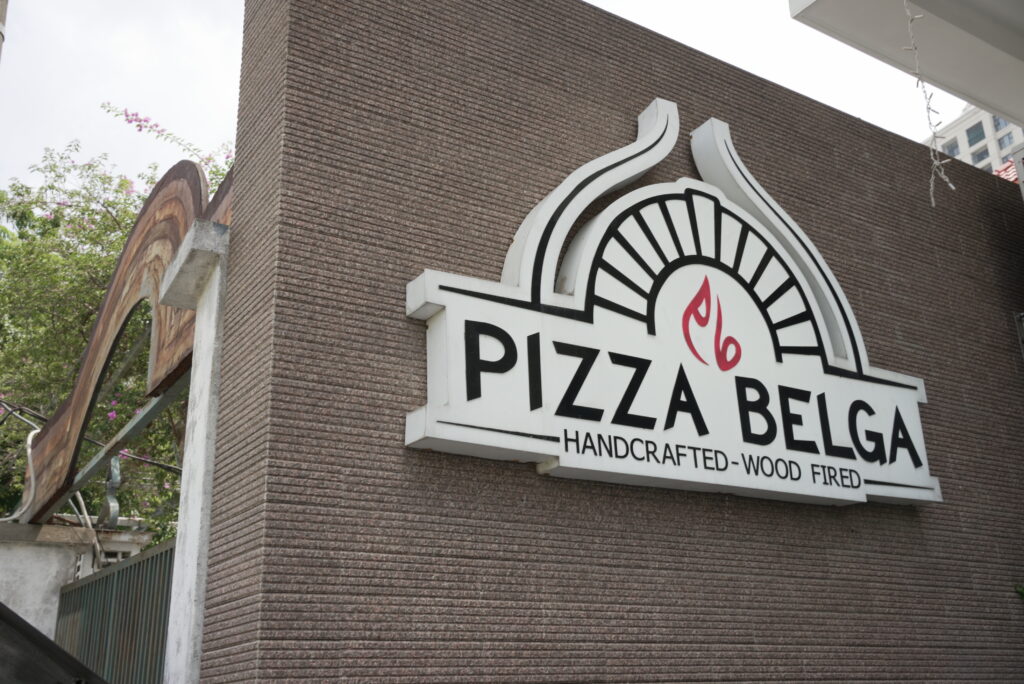 There are two location for Pizza Belga, the original seems to be located in the end of Tay Ho quite far from the center actually at 225 Đ. Âu Cơ Street. The second one is located in the Old Quarter at 47 P. Hàng Bè.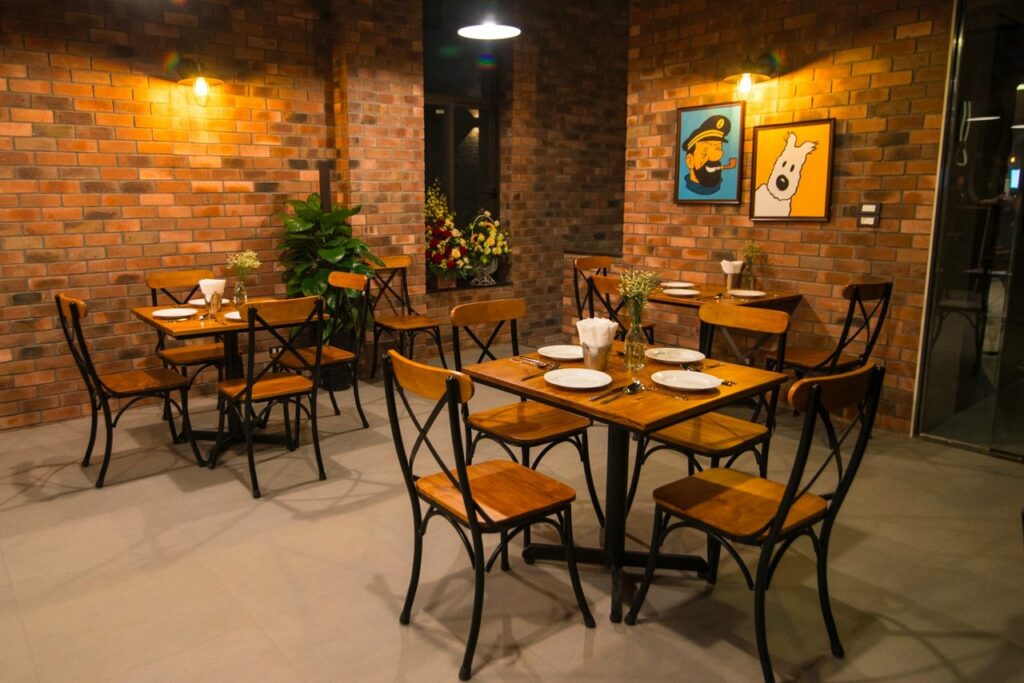 We tried the original place in Tay Ho with a reservation and surprisingly it was empty of customers. The place is way out from the center but for people living in the Tay Ho Area it's still close enough.
The place is on the main street leading to the airport and is surrounded by some regular business or houses, a bit isolated from other western restaurants.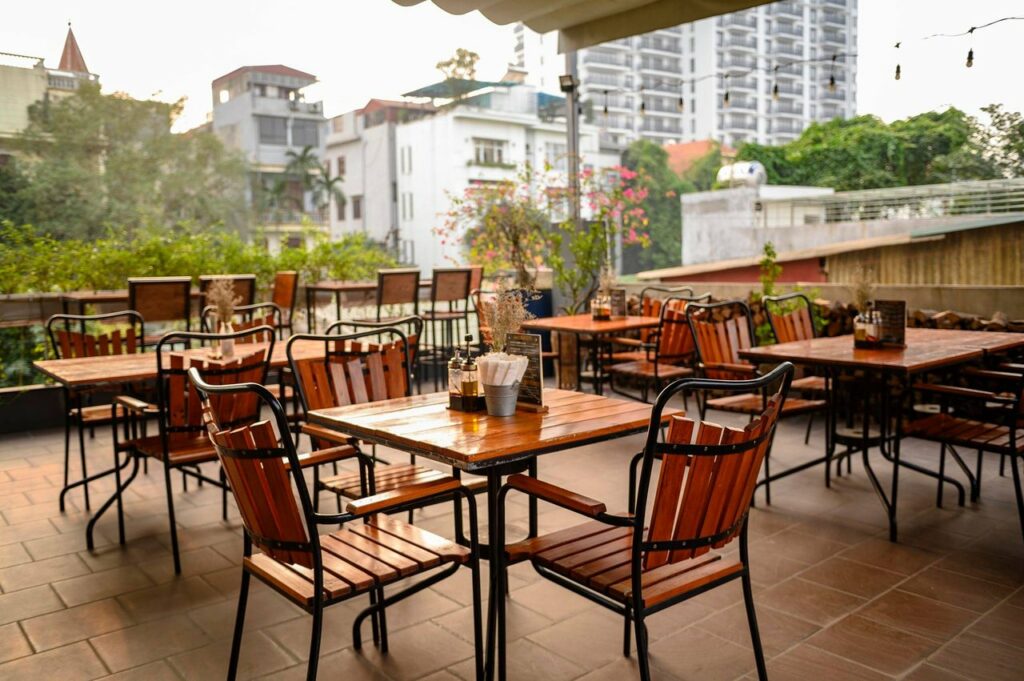 The place also have a rooftop area for people not scared of the summer Heat in Vietnam or simply for people who enjoy the outdoor at night.
The menu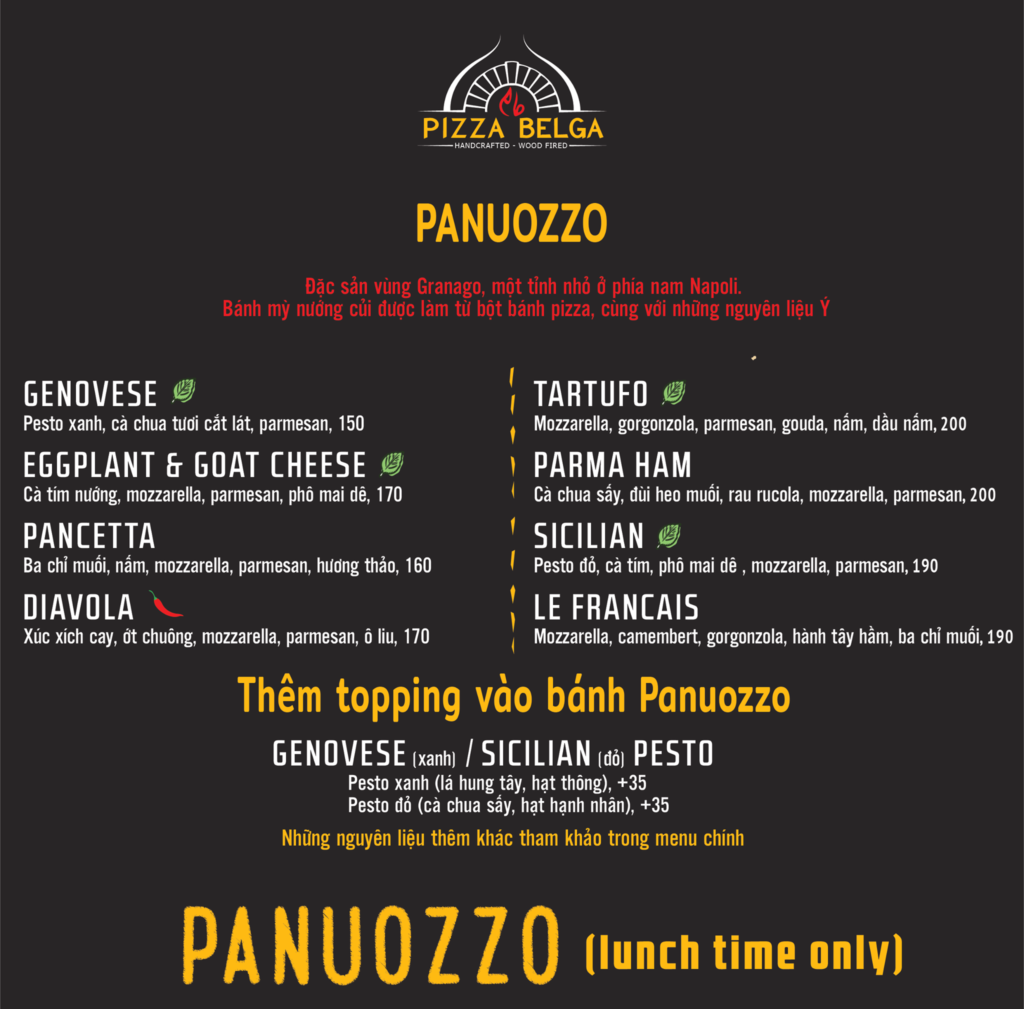 The menu is a vertical book with many different sections, it is original but not the best ergonomically. They have a section for starters, pizzas, salads, pastas, drinks and desserts basically, the pizzas being at the end.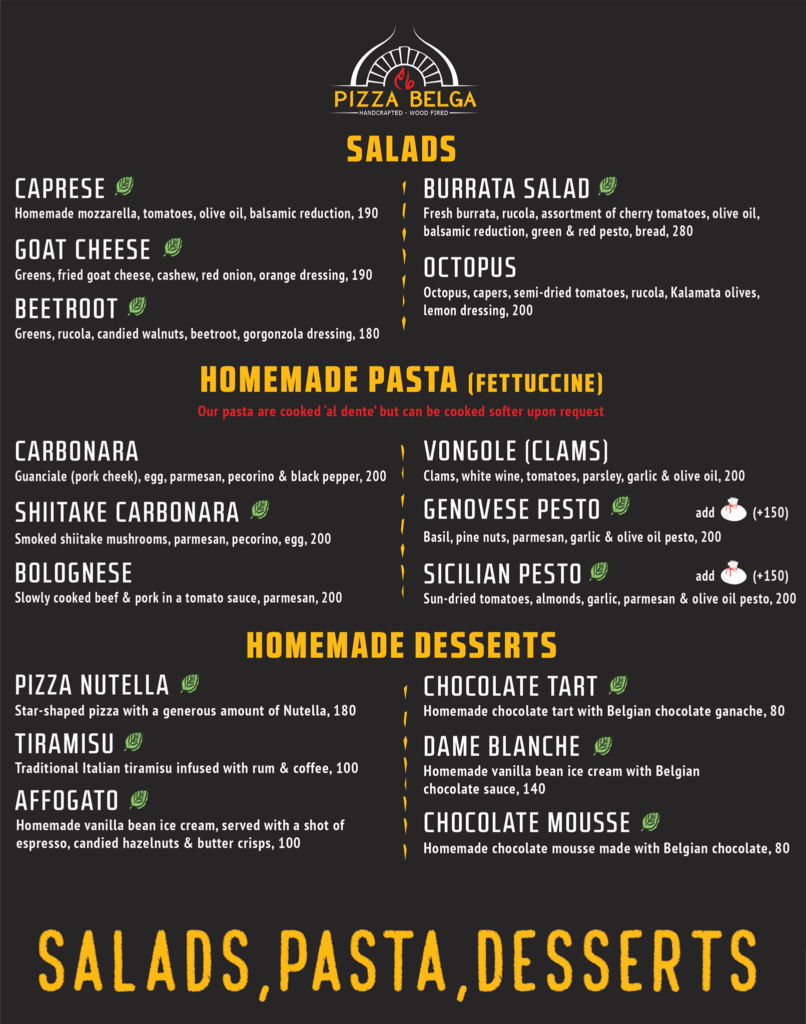 The starters are basically cold cuts or cheese place, or small pizzas. The salads are actually pretty big and enough to be eaten as a main course as it is often the case in Europe. Note that also a 50,000 vnd smaller salad version is available for people ordering a Pizza.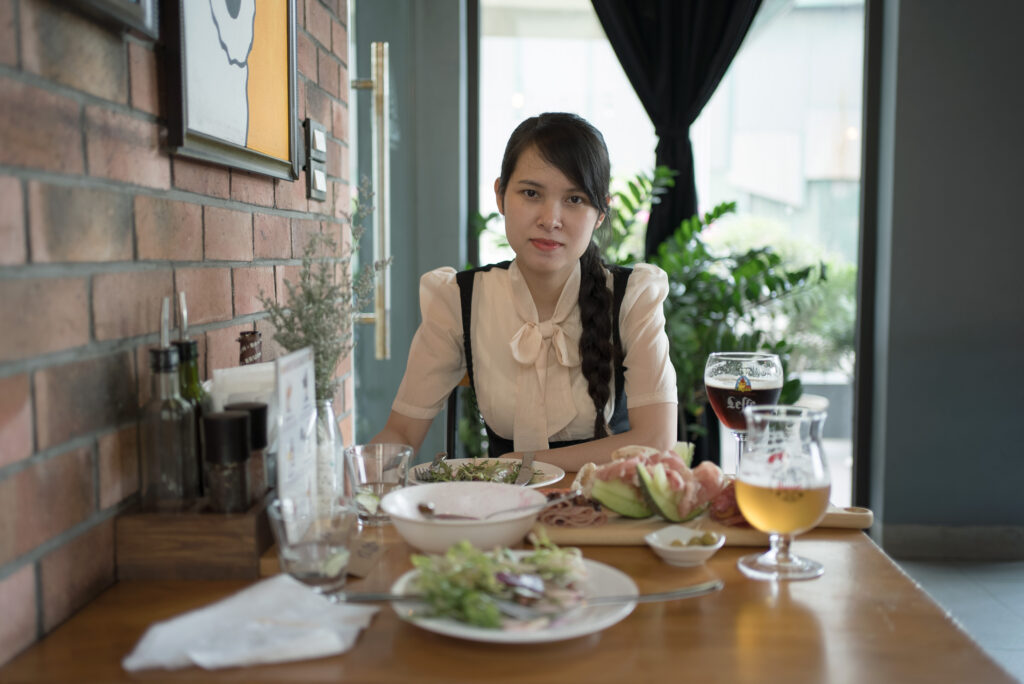 The great thing about this Pizza Belga is their selection of Belgian beers. Beers in Vietnam are cheap and great for the price, but Belgian are in another level when it comes to taste and refinement. Vietnamese beer are made to refresh yourself whereas Belgian beers are made to be savour.
The Experience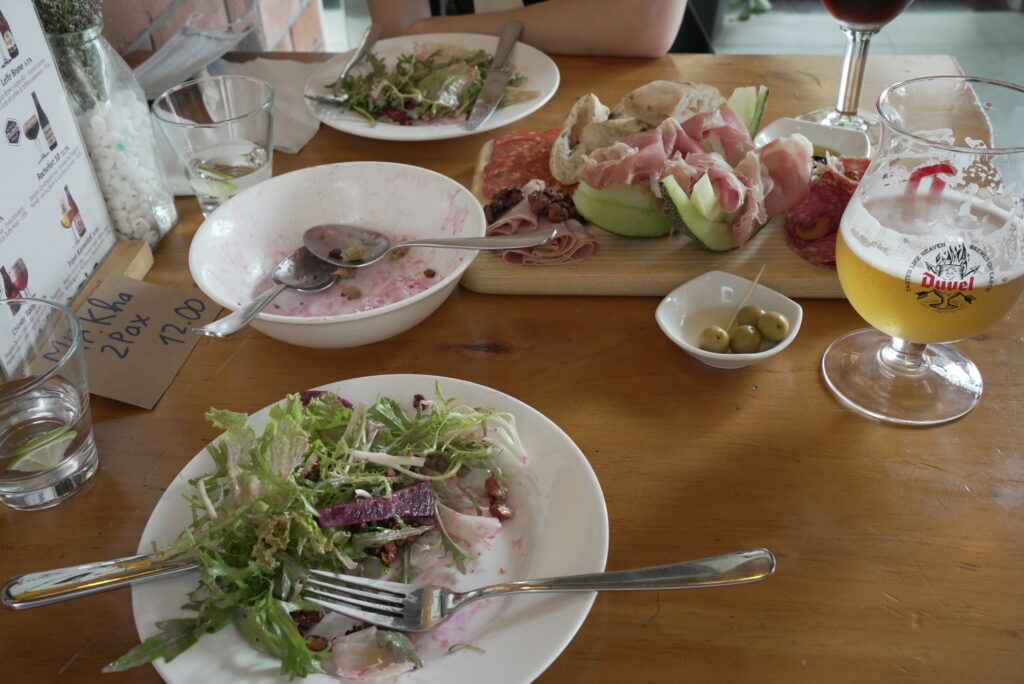 Not long after ordering, a portion of olive as a snack and two glass of water with lemon were offered to us. The waiter and waitress spoke perfect english and asked us which of the food had to be served first.
The quality of the service was higher than what I was expecting, probably because of the location and the Western standard expected in this area.
With their cold cuts composed of chorizos, rosettes, parma ham and some sort of mortadelle, they also give olive oil with balsamic vinegar, a classic.
We tried two of their salads, the cheese goat which was good and the beetroots which was delicious. The beetroots came with caramel coated and roasted walnuts and a sauce made out of cheese.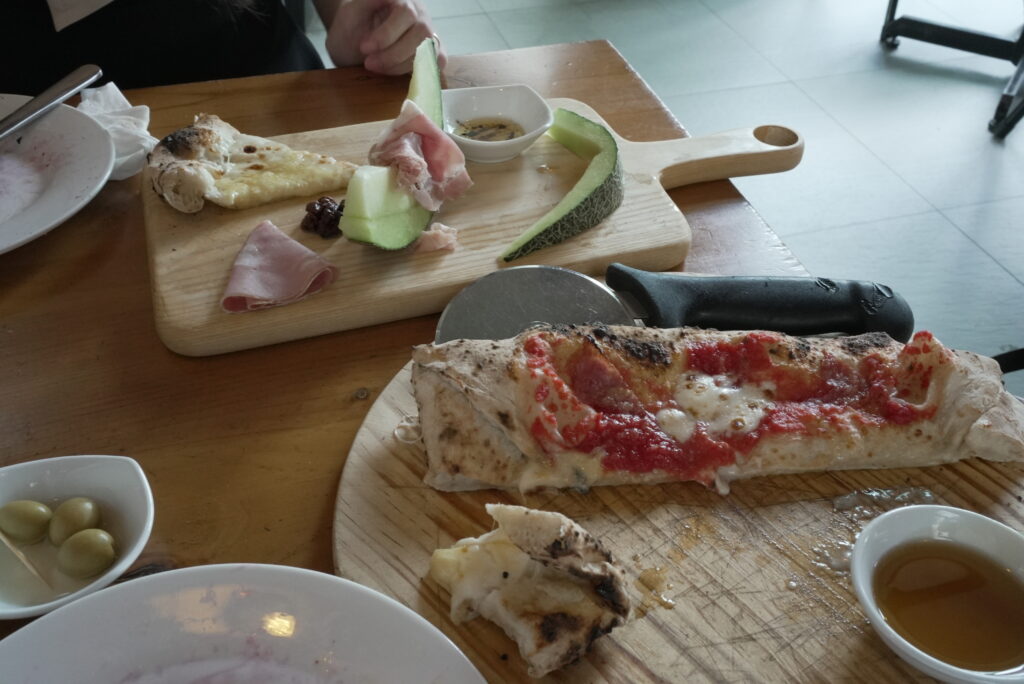 Pizza Belga serve their starters, more precisely cold cuts and cheese with Pizza dough. Interesting right ? Since they are usually served with bread.
In this case it is not a problem since Pizza Belga have the best Pizza dough in Vietnam in my opinion. It is very close to what I've experienced in Milan, the dough is crispy, salty and doughey at the same time, with a tiny slight taste of charcoal, simply delicious. It reminded me of my childhood where I had the best pizza ever from a local mall in Noisy-le-Grand believe it or not.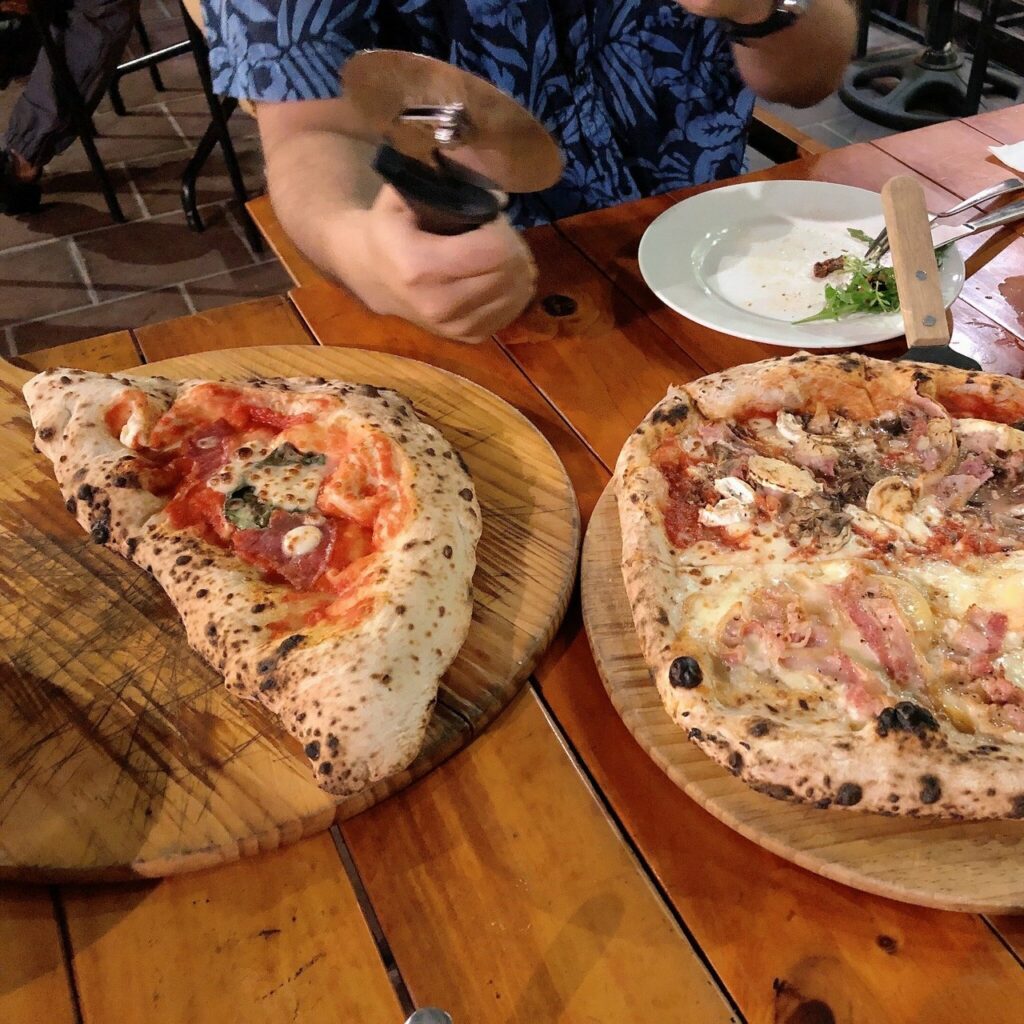 The Pizzas are simply delicious and very generous too. The size is smaller than a large pizza you would find in some places but the amount of cheese is substential and never too much like in a Deep Dish Chicago style Pizza.
Our haf 4 Cheese Pizza and Calzone was great, better than 4P's in my opinion. The dough being one of the most component of a Pizza, I believe this one is the best I had in Vietnam period.
For this time we skipped desserts since we wanted a different location with a better view but I am sure we will be back very soon.
Verdict
8.7 out of 10
Pizza Belga is simply the best Pizza in town in my opinion. If you like Italian style Pizza and food, Belgium beers this place won't disapoint you.
The quality of the food was excellent, from the starters to the main courses. The service was great too, with waiters and waitress speaking excellent english.
We paid around 900,000 vnd for everything which was less expensive than places like Il Grillo and way better in experience and taste.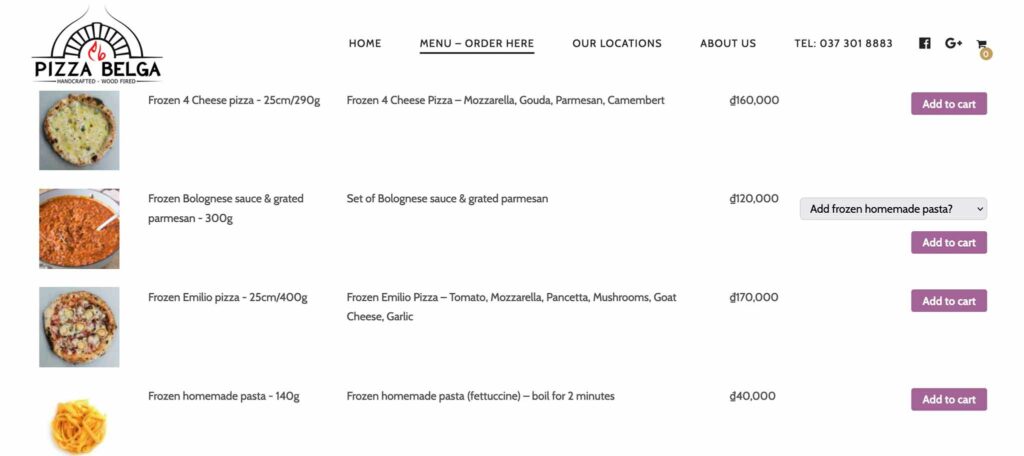 This pizzeria also have a delivery service with small pizza starting around 125,000 vnd for a 25cm margherita and 160,000 for a 4 cheese pizza.
At this price I think it's one of the best deal for pizza delivery. The only question is will the pizza still be good after 15 minutes of road to our home.
Informations
Pizza Belga
Address in Tay Ho : 225 Đ. Âu Cơ, Quảng An, Tây Hồ, Hà Nội, Viêt Nam
Address in Hoan Kiem : 47 P. Hàng Bè, Hàng Bạc, Hoàn Kiếm, Hà Nội, Viêt Nam
Phone : +84 373 018 883
Website : http://pizzabelga.com/
Facebook Au Co : https://www.facebook.com/pizzabelgaauco
Facebook Hoan Kiem : https://www.facebook.com/pizzabelgahangbe