Oppenheimer is the newest movie directed by Christopher Nolan. This movie was actually just released on July 19, 2023, in France. Being a cinephile, of course I had to get the IMAX VOST experience.
There are really only two or three movies per year that receive this honor. The last movie by Christopher Nolan was Tenet, and I've watched it twice with my wife in the Cinema.
We were waiting with excitement for this new film. We will see in this article if it met our expectations.
Who is Christopher Nolan ?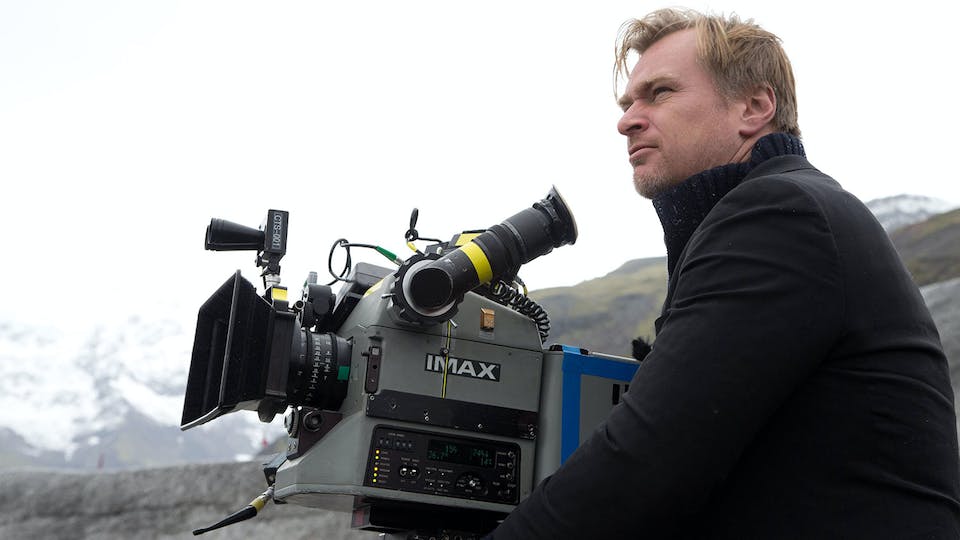 Christopher Nolan is an English Director, scriptwriter, and editor. He is basically a filmmaker who is known for having scripts filled with layers with an emphasis on time.
I've seen all of his movies, from The Following to Memento, Insomnia, The Batman Series, Inception, Interstellar, Dunkirk, and Tenet.
All of his movies have a different taste, and some of them are really amazing. Christopher Nolan is one of these directors who will make giant blockbuster movies grossing billions of dollars.
His films are the perfect mixture of action, entertainment, creativity, plot twists, and philosophy.
Who is Oppenheimer ?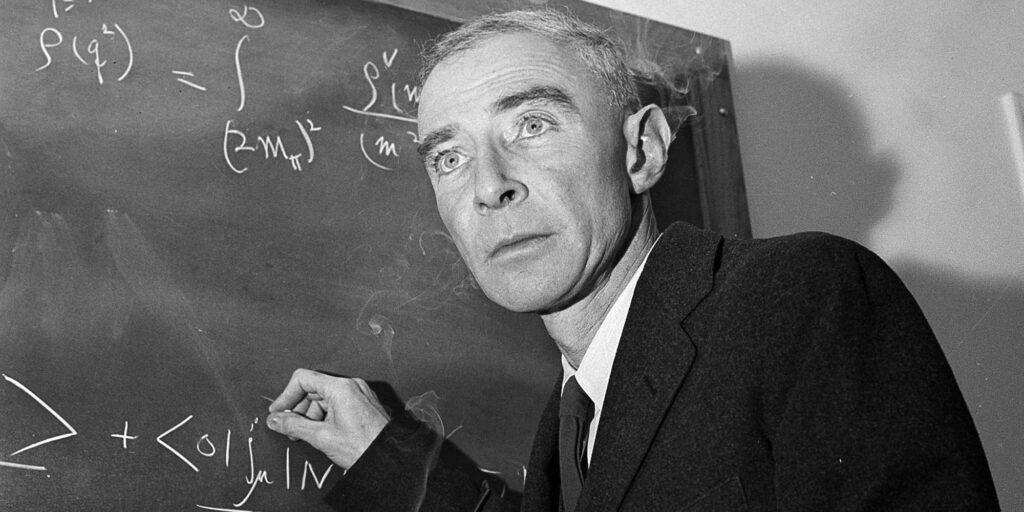 Julius Robert Oppenheimer is a physicist known for his work on quantum mechanics, but the reason he is so famous is because he is considered the father of the Atomic Bomb.
He was one of the main figures in the secret Manhattan Project, which essentially consisted of building the bomb before the Nazis and communists.
The Cast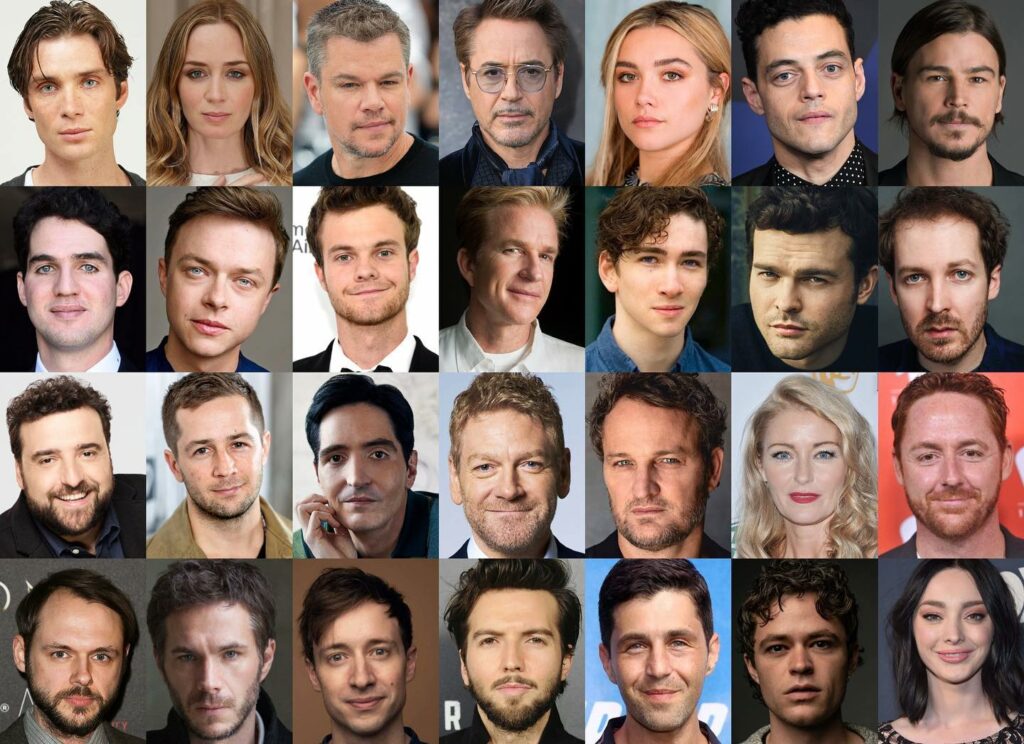 I've never seen this kind of cast in any other movies except the Ocean's Eleven series. Even second roles are played by lead actors and actresses.
Cillian Murphy, who has mostly played second roles in Christopher Nolan movies, is finally playing the main character. He is supported by none other than Robert Downey Jr., Emily Blunt, Matt Damon, Florence Pugh, Rami Malek, Casey Affleck, Josh Harnett, Gary Oldman, Dane Dehaan, Jason Clarke, Olivia Thirlby, Ben Sadfie, James D'Arcy, Kenneth Branagh, and so many other talented actors and actresses.
I think it's the most impressive cast I've ever seen in my life. The second roles, even if they are barely on the screen, are actors you've seen somewhere before.
The Photography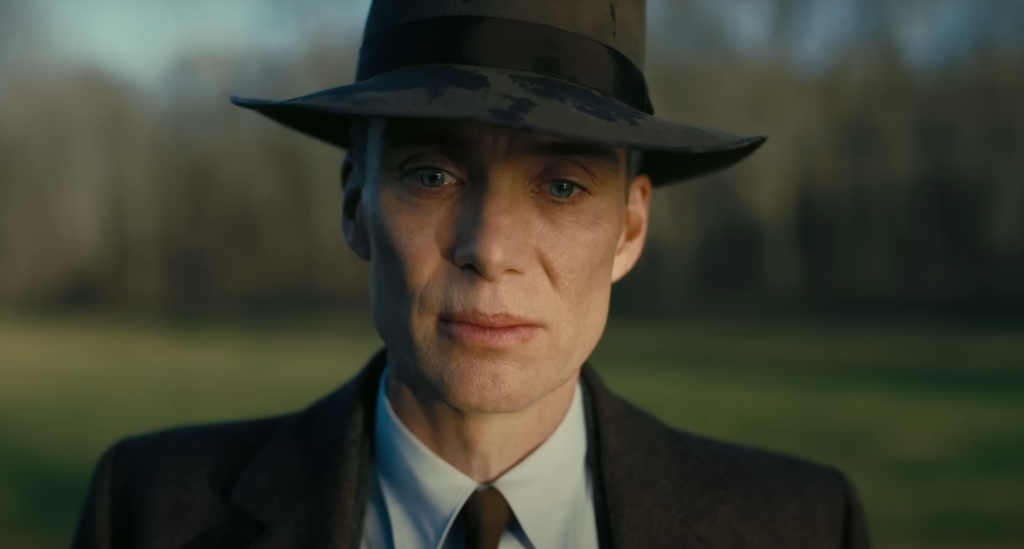 Hoyte Van Hoytema is one of my favorite directors of photography of all time. His associations with Christopher Nolan are obviously one of the reasons why, but even movies like Her were absolutely mesmerizing.
This particular movie is less spectacular than his previous work and more of an epic slash documentary where dialogs are the main focus. That's why I feel like the use of IMAX cameras was a bit of overkill.
Obviously, there were some practical scenes about explosions, fission, and neutrons, but at the end of the day, the shots were very straightforward. It's perhaps one of Christopher Nolan's less stylized films.
The black and white versus color shots
The film exhibits some scenes in black and white, whereas the rest of the movie is actually shot in color. This concept was not that intuitive and was supposed to represent the point of view of Strauss versus the point of view of Oppenheimer. I personally didn't catch it.
I think American History X used a similar technique, but it was more straightforward: black and white is the past, and color is the present in the narration.
The Soundtrack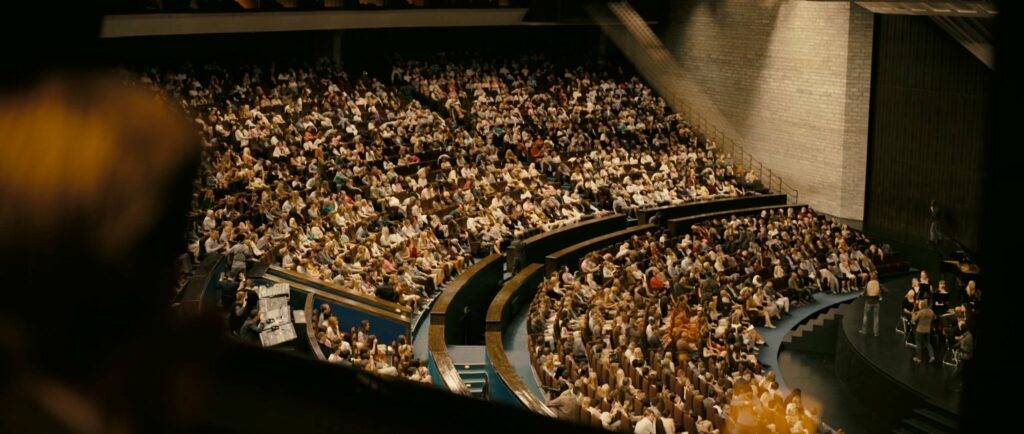 The score and soundtrack were composed and recorded by Ludwig Göransson, who also did the amazing soundtrack of the last Christopher Nolan movie, Tenet.
I was already a big fan of the Tenet soundtrack. It was original, powerful, harsh, and spectacular at the time. It gave the film a very distinctive identity. The opening scene using Rainy Night In Tallin was quite an introduction.
This time with Oppenheimer, I feel like his style is still present, but the music is less harsh and more in line with a biopic. There's some sort of acceleration in tempo, just like a chain reaction.
In Christopher Nolan movies, the soundtrack always has this notion related to time. I don't know why, but this movie and this soundtrack remind me a bit of the Ron Howard movie A Beautiful Mind and its soundtrack by James Horner. It's very different in style, but the Biopic overall has similar lines.
My favorite song of this album is by far Can You Hear the Music. It's grasping and captivating, reminding me of the score by James Horner but also Trent Reznor for The Social Network with a touch of epic heroism.
The Story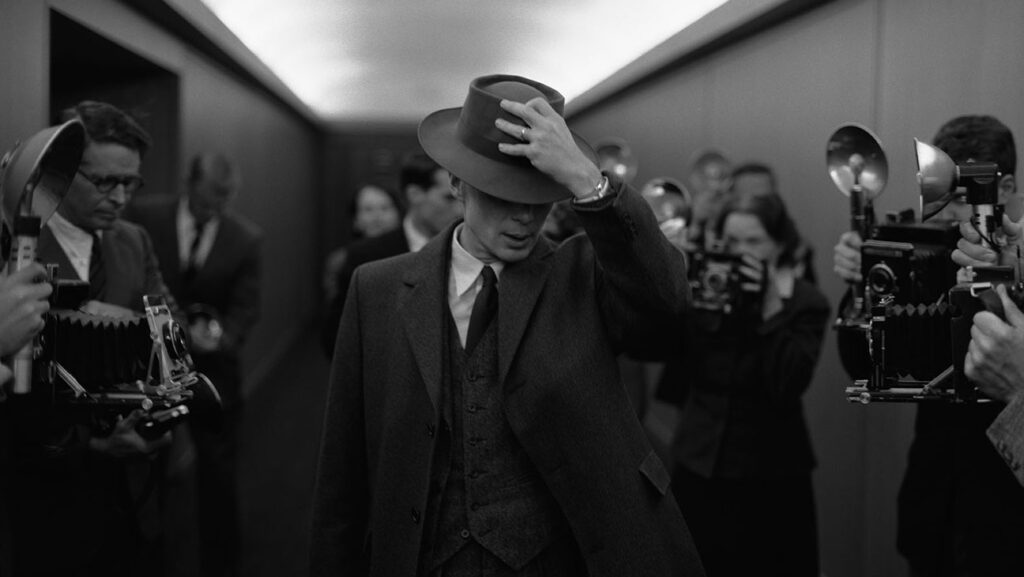 This is where I think the movie could have been better if it had been a fictional story. Christopher Nolan is known to be an excellent screenwriter. But when you are doing a Biopic, there's only so much you can do.
I felt like the script from The Social Network with the dialog of Aaron Sorkin was much better paced and felt more coherent.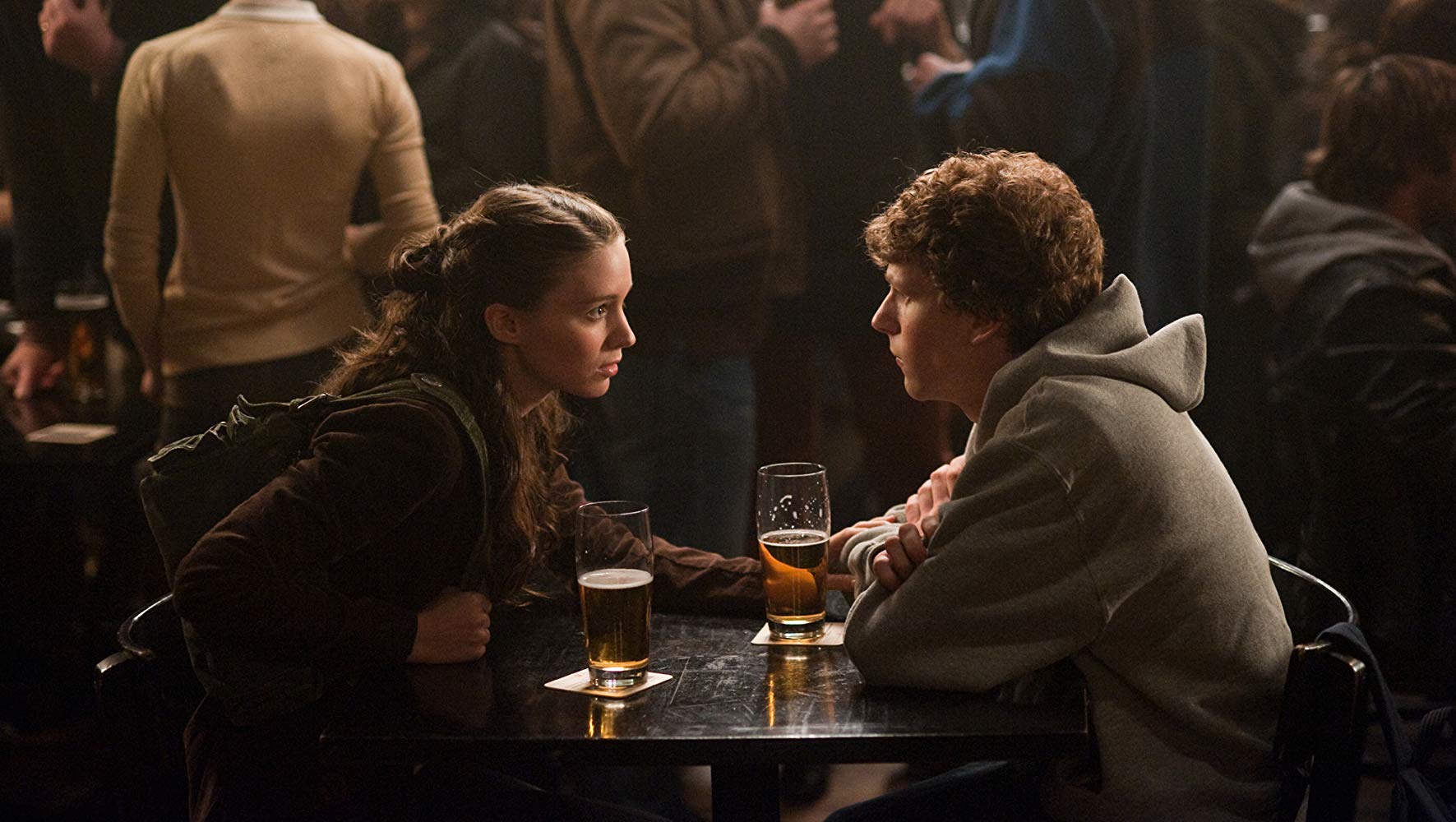 A beautiful mind was also better in that regard. Oppenheimer doesn't really have a subplot or a moral message. It's more like watching a biography like Lincoln's or J. Edgar's. It's slightly boring. I felt like even the movie by Danny Boyle and Aaron Sorkin had a better script. Even though Oppenheimer probably had a lot of potential.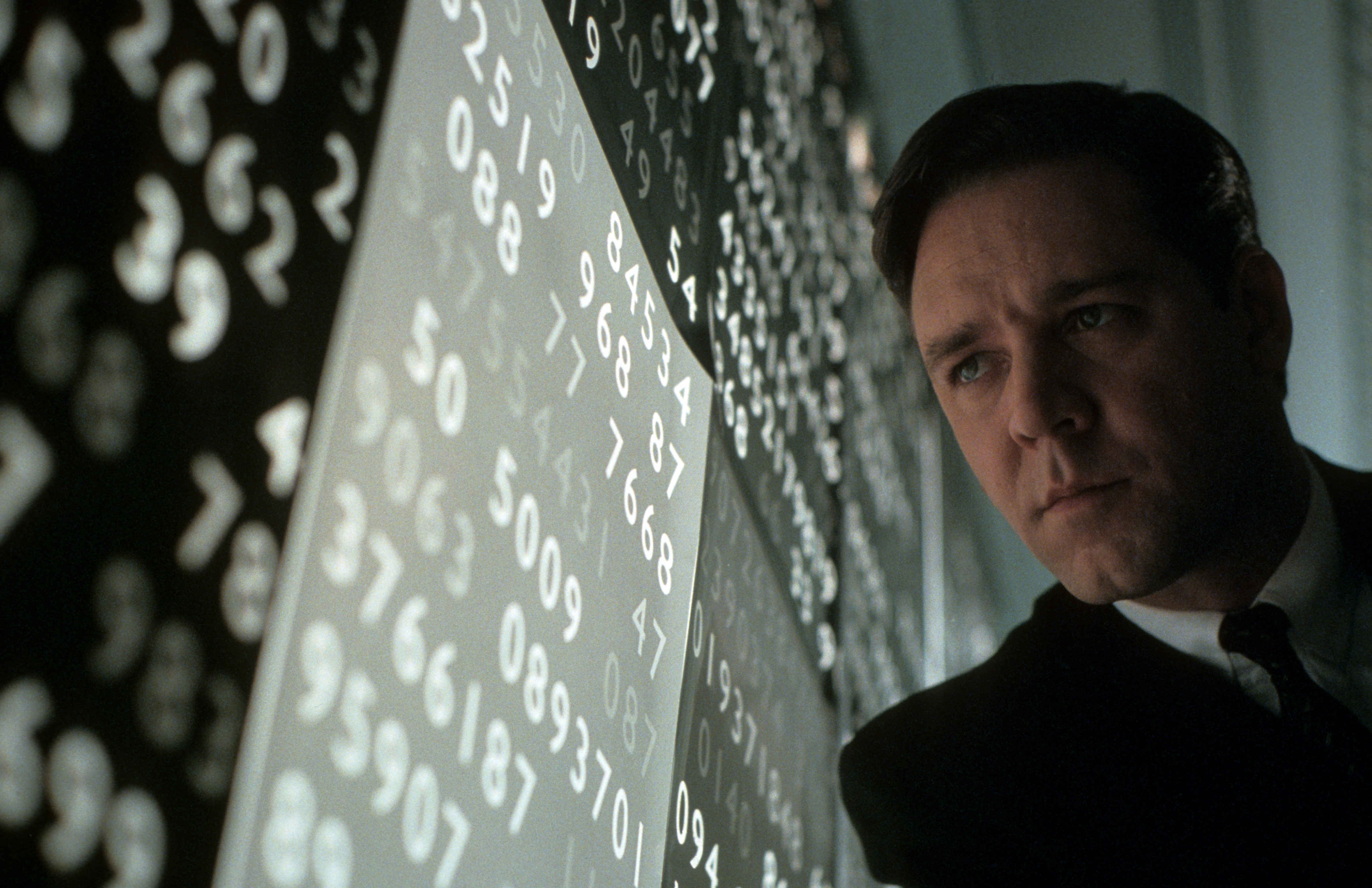 The story is divided into three parts. The first part is the early life of Oppenheimer; the second is the project Manhattan; and the last is the repercussions of the success of the project.
I felt like the first part was interesting but not as interesting as A Beautiful Mind; the second part was probably the best, but we saw more about politics than physics, really.
The last part is perhaps the one I didn't get. This part was not that interesting for me, since we already know the outcome and also because it's not as entertaining as, say, the Howard Hugues trial in The Aviator.
To be fair, I've never found that Christopher Nolan was the best director to adapt existing stories. Even Batman's pace and stories are imperfect.
The experience in IMAX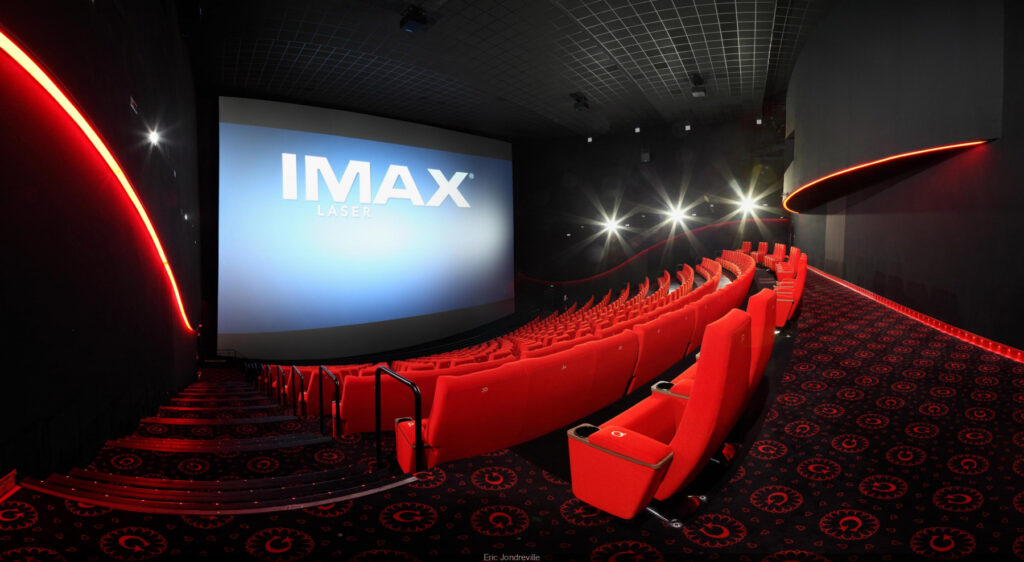 The sound was set extremely high. The music was so loud compared to the text that it honestly hurted my ears more than anything. I don't know if all the IMAX projections have the same issue, but people were already complaining about incomprehensible dialog overcast by soundtracks on Tenet.
The movie is also very dense in dialog and sometimes a bit technical; we are talking about physicists here. Though Christopher Nolan did a good job making this accessible to most people,
I am surprised he didn't share some basic Quantum Mechanics theories with the audience since they are so interesting.
Overall this movie, doesn't need an IMAX experience in my opinion.
Verdict
8.0 out of 10.
This biopic on Oppenheimer certainly has some strong positive points : The story and characters are engaging, the cast is to die for, the practical effects are spectacular, the music is very captivating, the performances by all the actors are pretty much on point.
The only thing is perhaps the script, which is not all it could be. It's almost like Christopher Nolan tried to make an interesting plot and plot twist with not much material.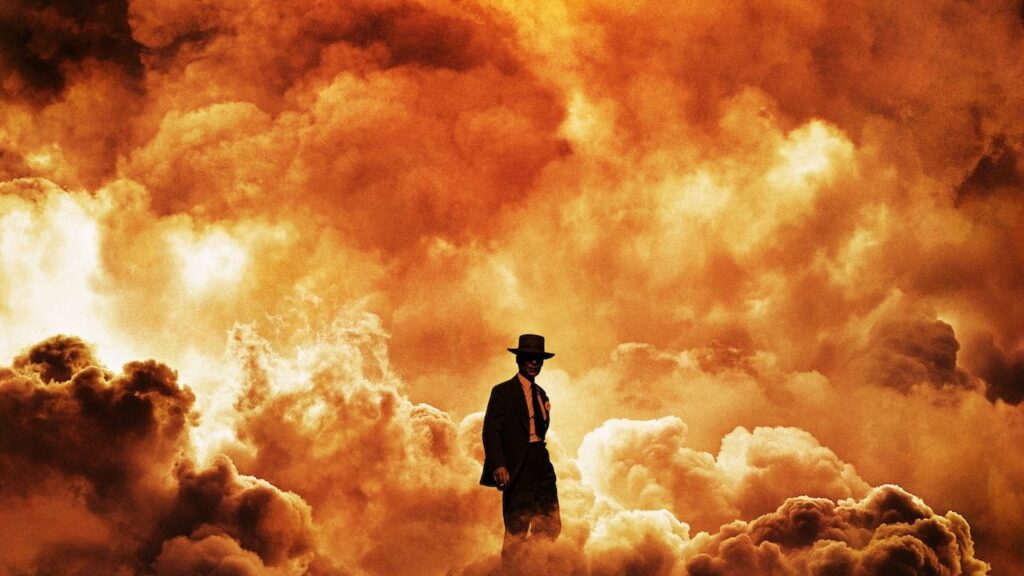 The same goes for emotions. It's pretty hard to relate to a man who just built an atomic bomb to kill hundreds of thousands of innocent people. It's even harder to see him as a protagonist or hero. It was weird to see them cheer after the first test and cry after the bombing. This is very reminiscent of cognitive dissonance.
That's where this movie misses the point. There is absolutely no message or stance on morality in this movie. Even with the trial, it's still hard to have admiration for a person who cheats on his wife and is the father of a weapon of mass destruction and I feel like the director didn't even play on this ambiguity, like Dennis Villeneuve did in Sicario for example.
For these reasons, the reveal at the end doesn't work as well as in other of his movies and the apocalyptic fatality, even if it is definitely still a threat in with the current world conflict is not really suggestive enough since, Oppenheimer is seing flying in an old B29 aircraft at a younger age.
Informations
Oppenheimer
Official website : https://www.oppenheimer-lefilm.com
Rotten Tomatoes : https://www.rottentomatoes.com/m/oppenheimer_2023
IMBD : https://www.imdb.com/title/tt15398776/
Our video production : https://www.neonnight.fr