Léon de Bruxelles is a French restaurant specialized in Belgian food, more precisely mussels and french fries. Léon de Bruxelles is a franchise originally created by a Belgian family who has run an over 100 year old Brussels restaurant named Chez Léon.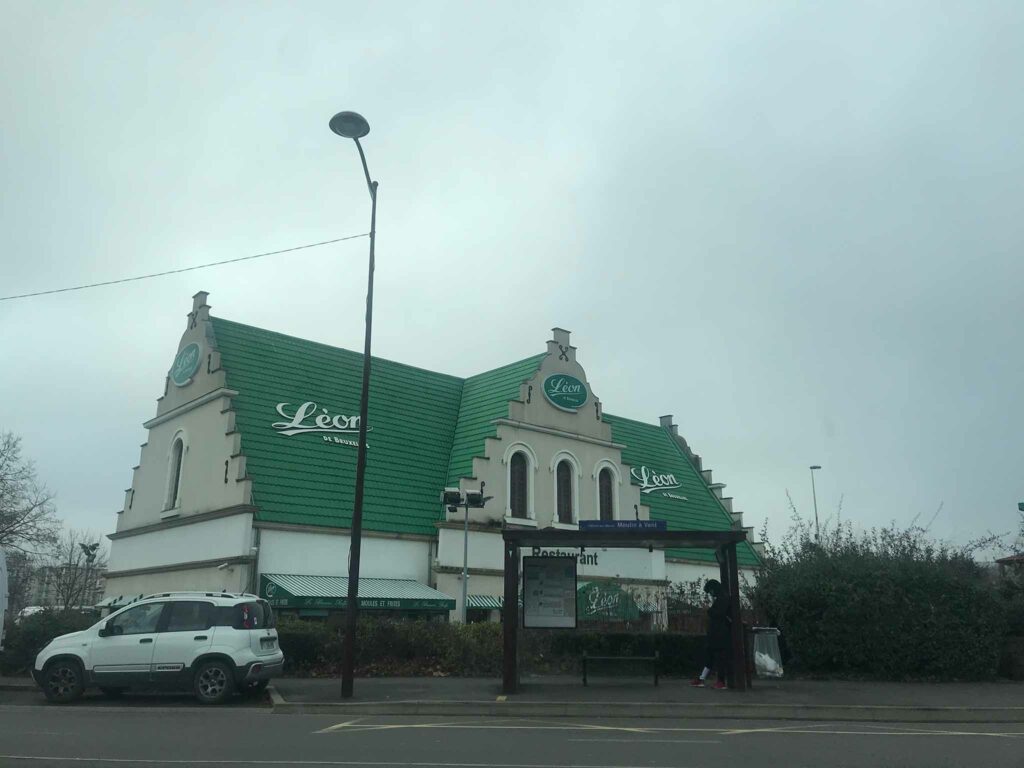 In this article we will see if this franchise is a place you should try and is it worth your time and money.
The Location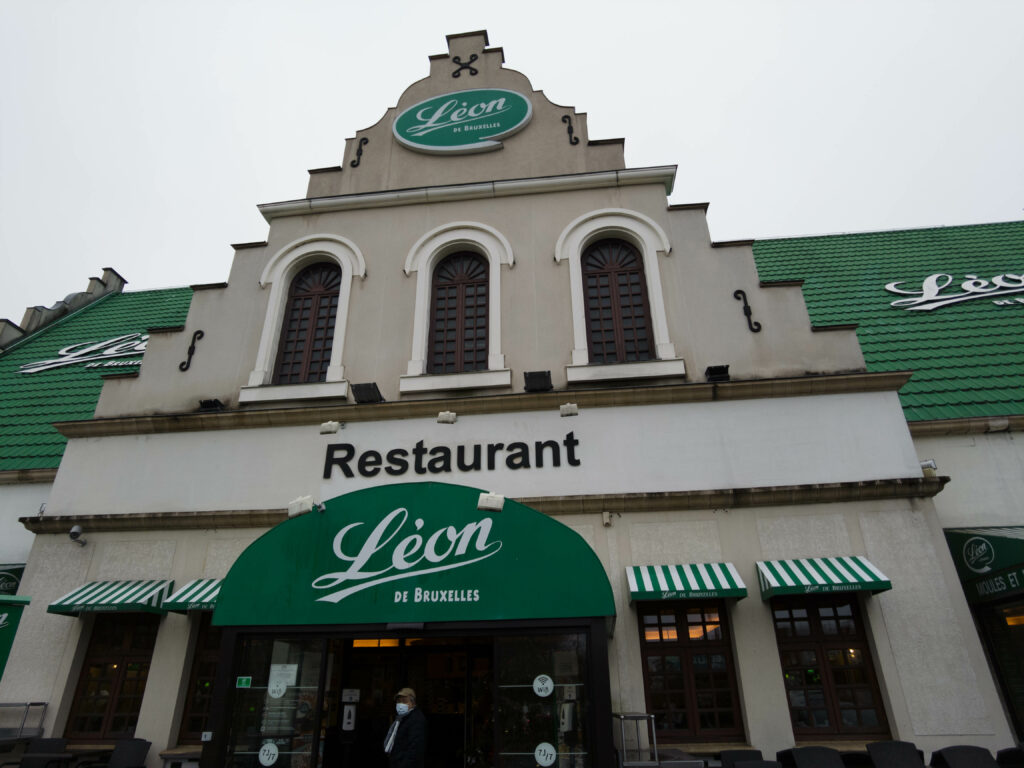 The Léon de Bruxelles we tried eat in a city named Villiers, the outside of the restaurant is painted mostly in green and there is plenty of parking spaces.
In front of the restaurant is mainly places for disabled and this place is not the most easy to walk in to be honest as the direction is not quite intuitive. This is the kind of place you would drive and park in rather than walk in, in my opinion.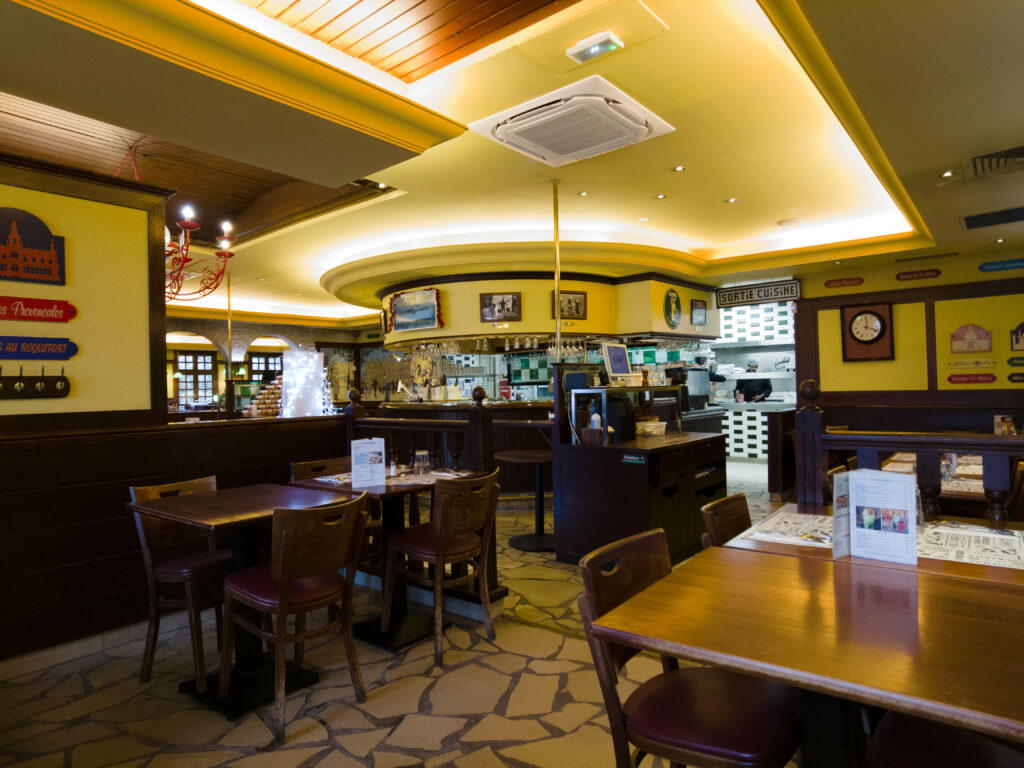 Inside the restaurant you will see first the bar and the walls that they decorated with many old photo frames. They also have a children's play area but that specific day the air castle was down. Inside the restaurant looks very traditional and reminiscent of the sea.
The menu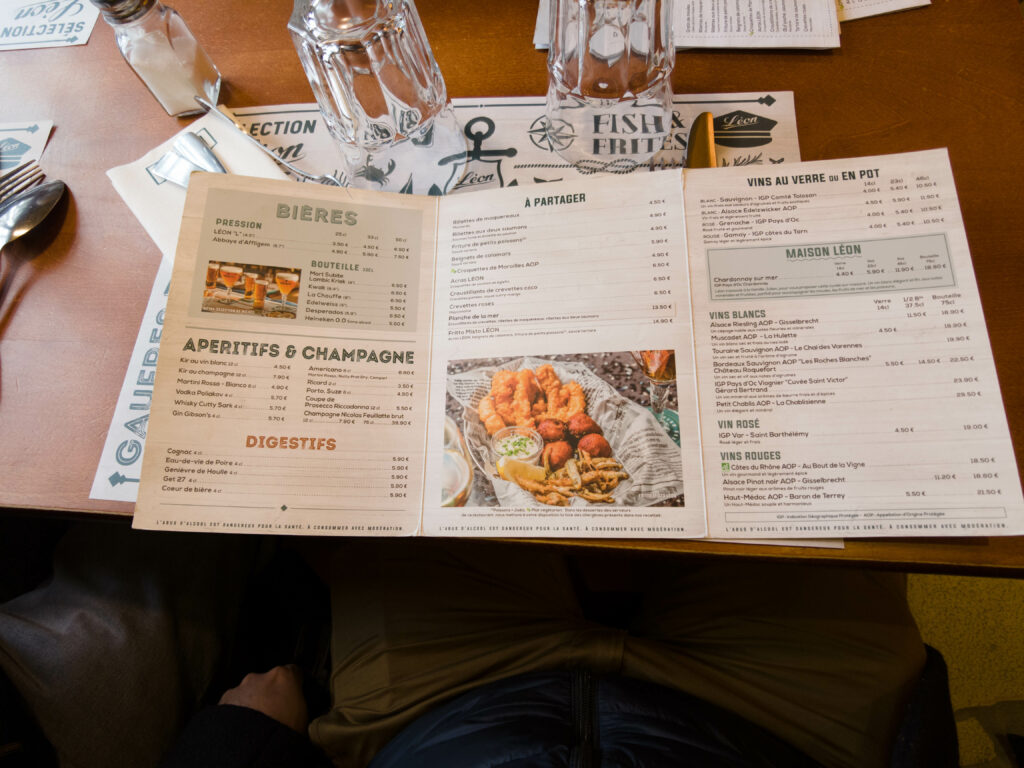 The tables are pretty confortable and the place even though it has a lot of stones still feels warm. There are two menus which are the same but in different forms.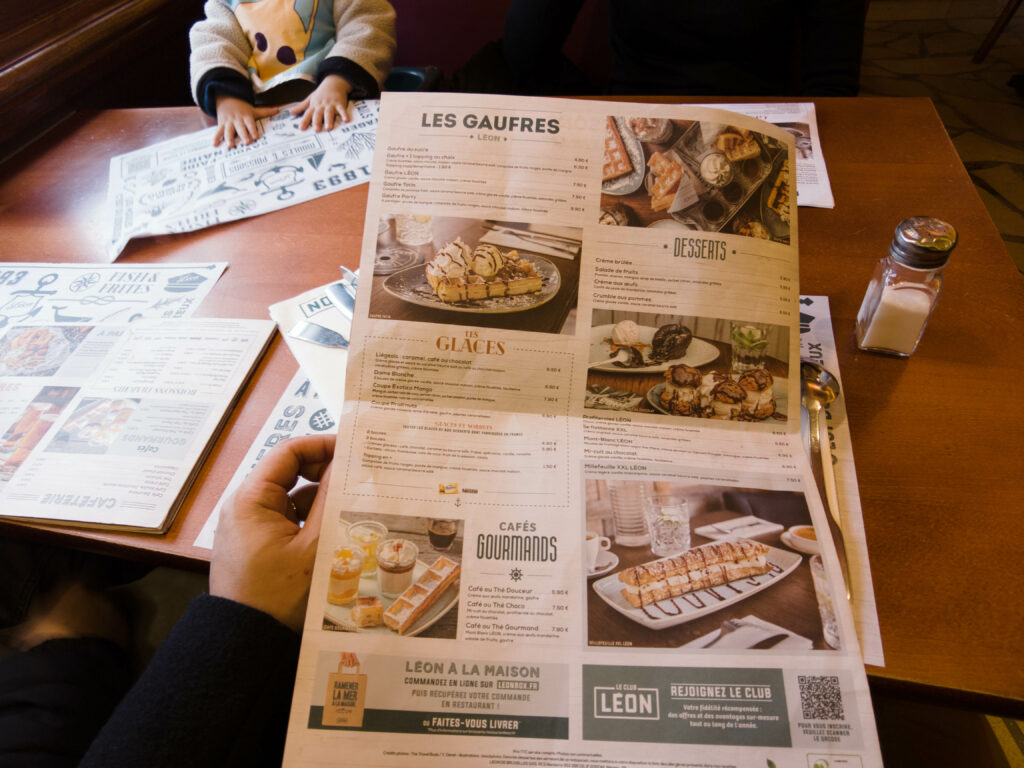 The menu is mainly Belgian dishes, the theme of the restaurant is seafood more precisely mussels. The restaurant serving Belgian food and Belgium having the North Sea, it's only natural that everything is about seafood and fish including burgers.
They also serve beer, wine, drinks and desserts. The menu is only French language at least at this specific location.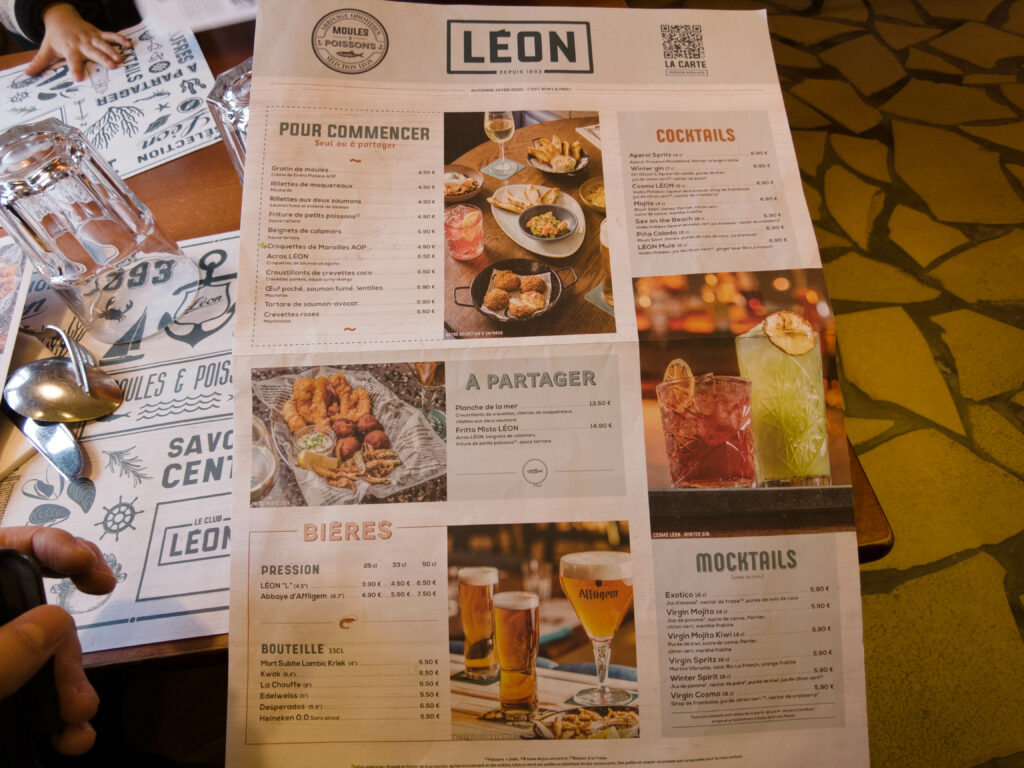 The most popular dishes on the menu is Nos Cocottes, mussels cooked in a large pot with different ingredients of your choice. For example mussels with curry madras or with wine, blue cheese, etc.
The traditional way they cook mussels is with some fresh herbs, our favorite was the one with wine and cream.
The experience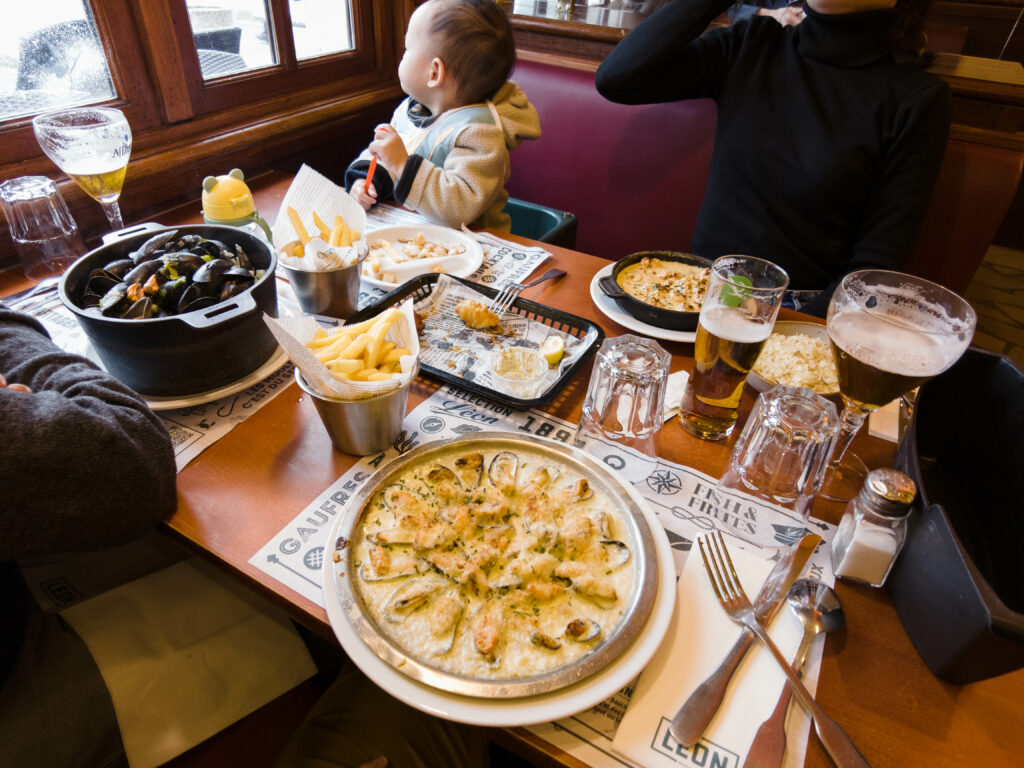 This is my first time eating at the restaurant, my impression about the service was very good and the staff was professional. They saw us with a baby and asked if we needed a chair for the baby to sit on the sofa, they were very welcoming and we were served quickly.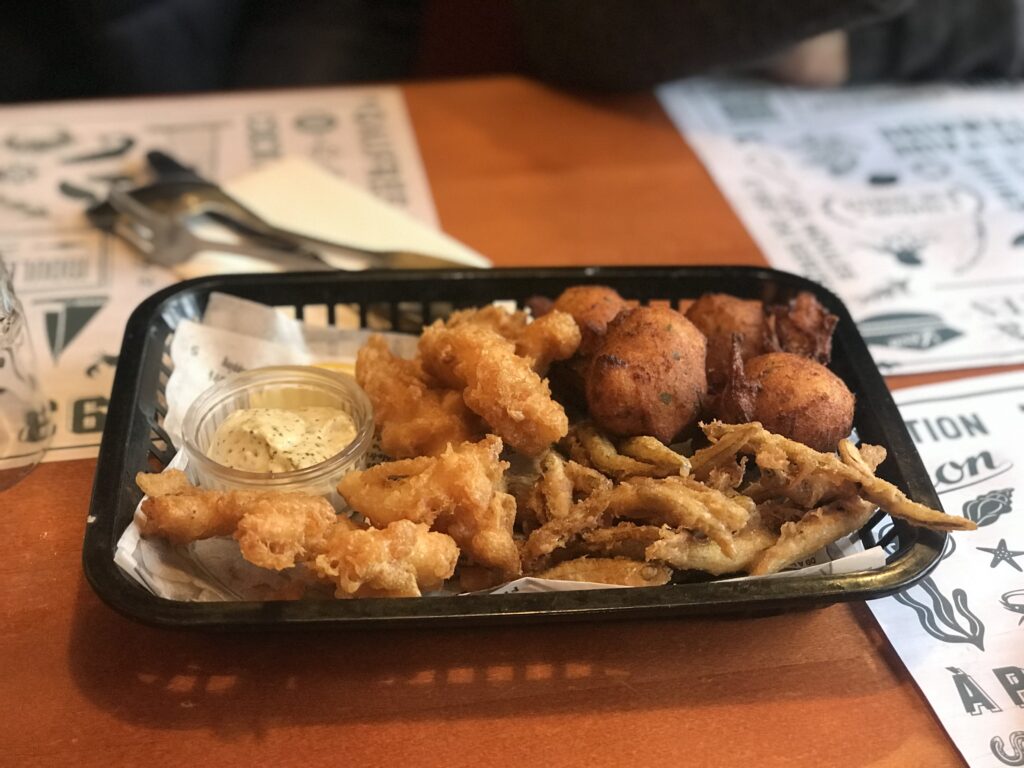 So we chose as appetizer the Fritto Misto Léon. It's a dish that includes fried squid, fried small fish and acras Léon.
I was surprised because the fried small fish were delicious and crispy, acras Léon was very salty for me but yet delicious especially with the tartare sauce served.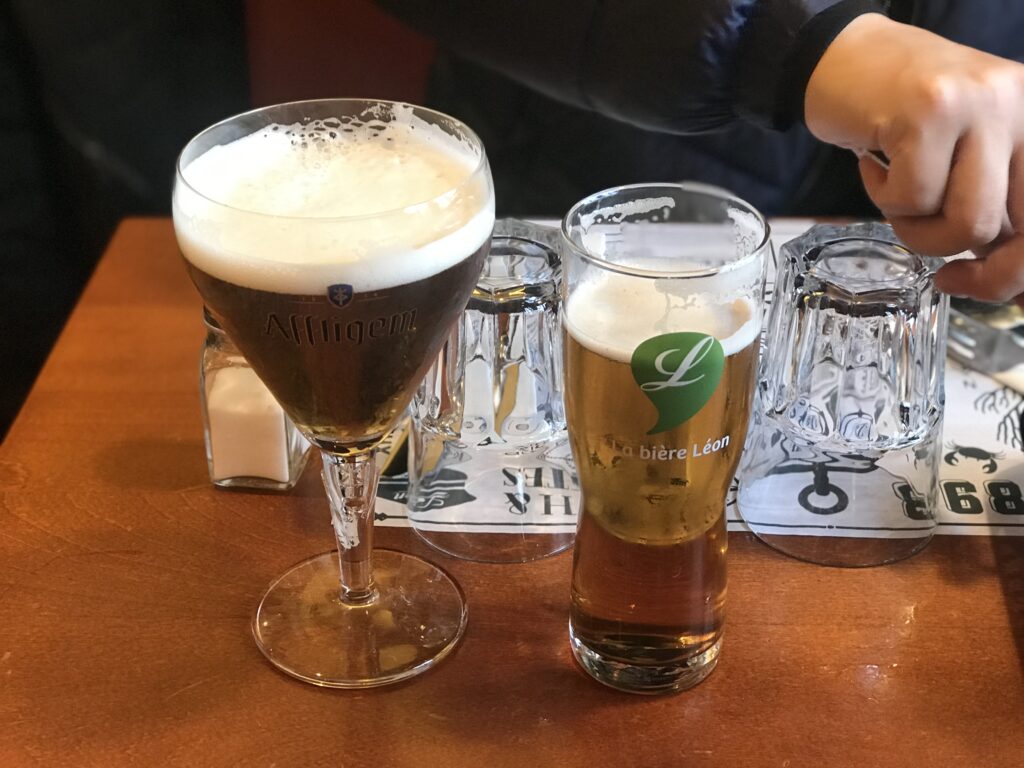 We ordered a Léon and Affligem's beer, Léon beer is lighter and tastes better in my opinion, probably better for women and men tends to like stronger beer.
For the main dishes, we chose the main course Cocottes Léon, Moules Gratinées Léon , Poêlée de crevettes Cajun.
The Cocottes Léon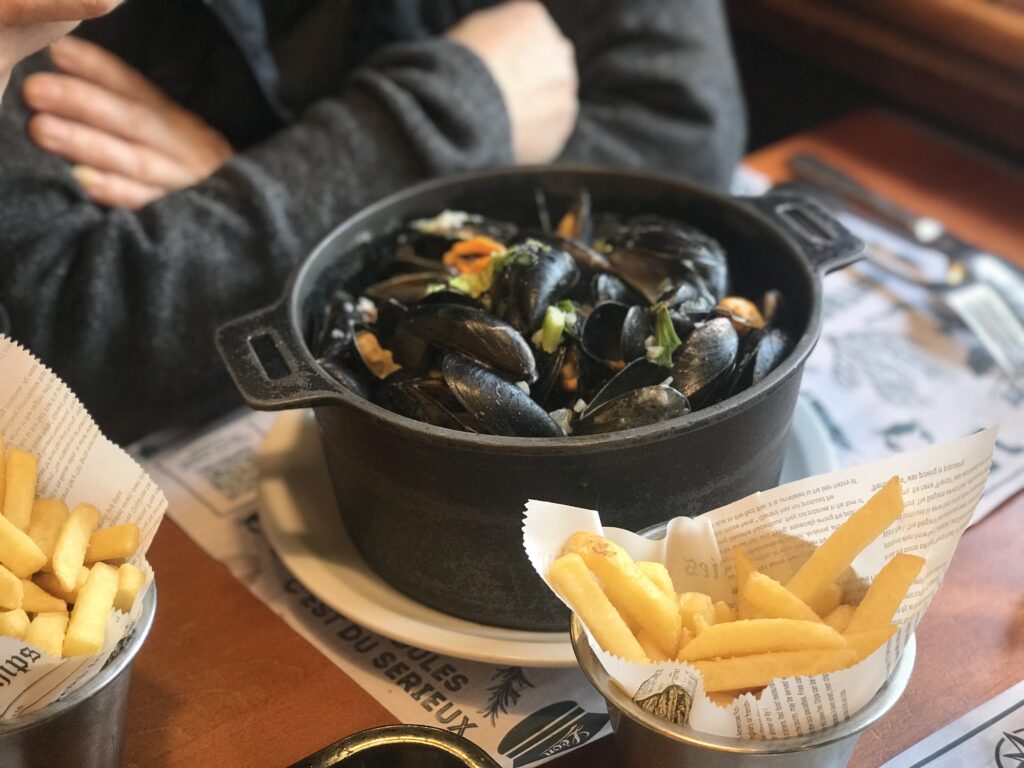 The Cocottes Léon consists of mussels with Isigny Ste-Mère whipped cream, celery, chives, white wine.
For me the mussels were very big and salty with the taste of the sea, very fresh and very well prepared. The mussels are cooked in a large pot were the best in taste, you could still taste the product.
The Moules Gratinées Léon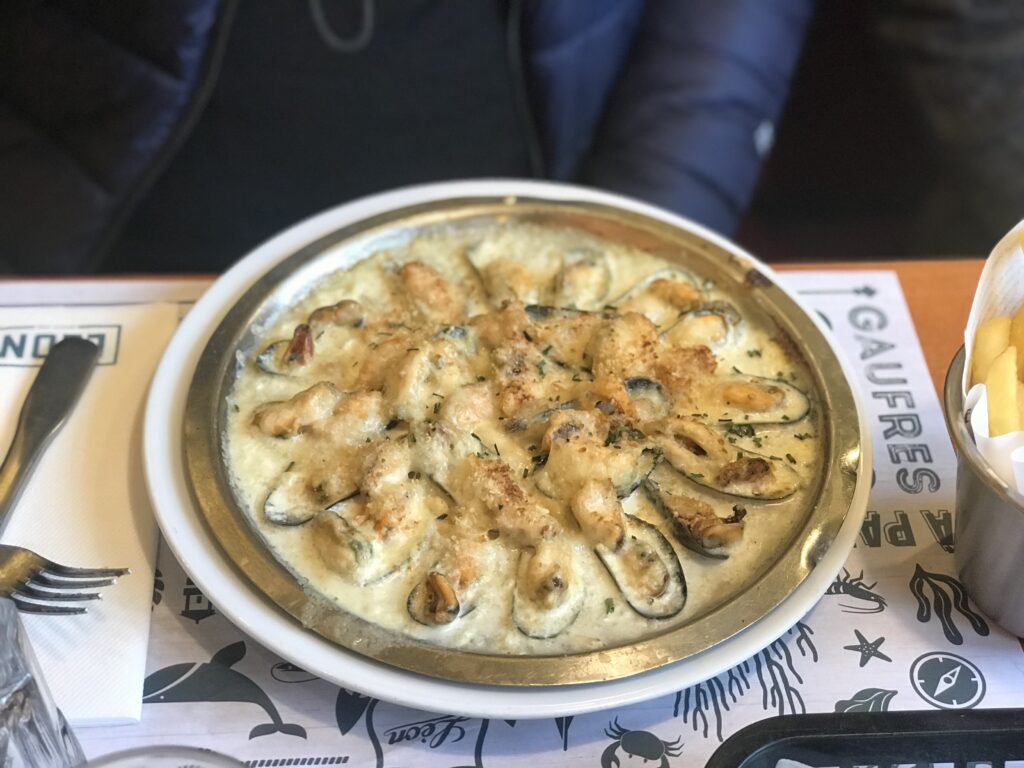 They cook mussels with Grana Padano AOP, Emmental cheese, Isigny-Ste-Mère fresh cream, shallots, breadcrumbs, and eat with french fries
The Moules Gratinées Léon let me down because it was too much cheese to taste the mussels and it was not enough for one person. Also it was served cold and the taste of the mussels was in retreat, perhaps for this kind of dish they use different kind of mussels or at least older ones.
The Poêlée de crevettes Cajun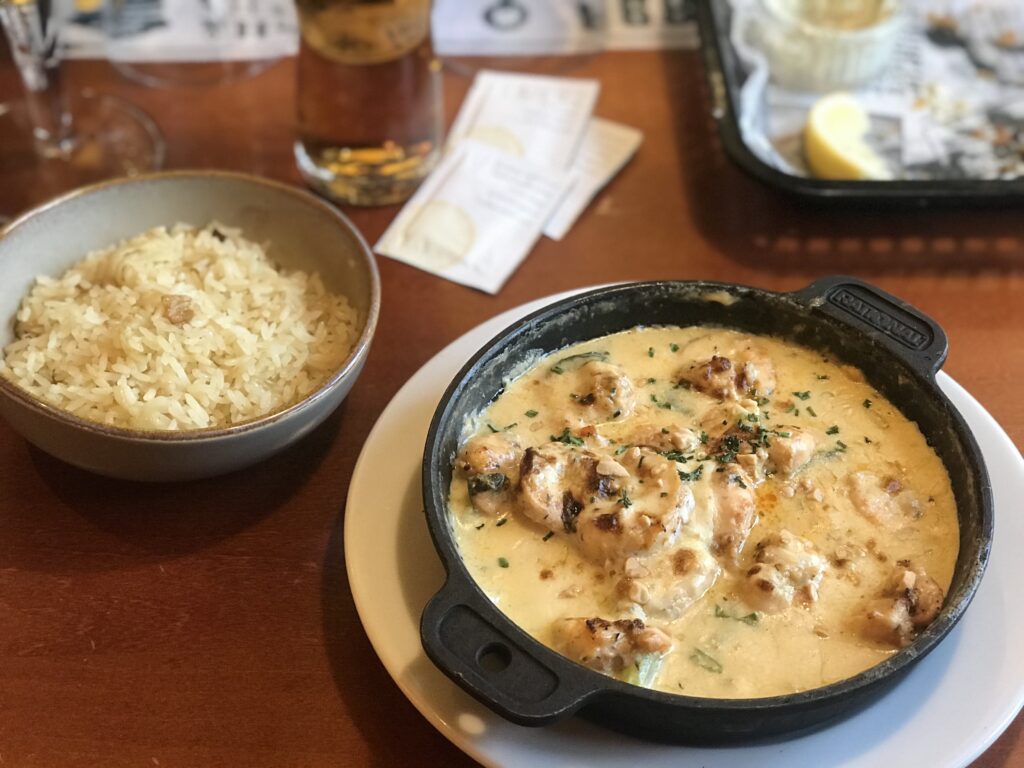 This dish consist in Marinated shrimp, Cajun spices, roasted peanuts, coriander with rice.
As everyone knows Cajun spices is made from paprika, cumin, salt powder, garlic powder, onion powder, black pepper, thyme, dried oregano, cardamom, caraway seed, dried basil, dried mustard. So when mixed with shrimp to cook will create a very delicious taste.
They have fried rice to mix to eat, rice mixed with the sauce is very fragrant and fatty, with a little bit of Cajun spicy.
This dish was small, it was decent in taste but nothing exceptional. For me it's not worth ordering it over the traditional cocottes.
Verdict
7.6 out of 10
Overall the service in this restaurant was good, but most of the dishes were a bit underwhelming.
For example, the Moules Gratinées Léon and Cajun dish were too small for one person and for the price. The positive side is that the fries on some of these menus were all you can eat.
If you go to Léon, just order beer, appetizers and cocottes with mussels. Since it's honestly why they are famous for and their best dish in our opinion.
Informations
Léon de Bruxelles
Address : ZAC des Portes de Ancien, Boulevard De Friedberg, Chemin de Villiers, 94350 Villiers-sur- Marne
Phone : 01 49 30 60 36
Website : restaurantleon.fr