La Bonne Nouvelle is a restaurant or brasserie located in the historic center of Rennes, France.
Being a brasserie, this place has tables and a beautiful terrace, as well as a bar to drink at. Today we will give you our experience having lunch inside this restaurant.
The location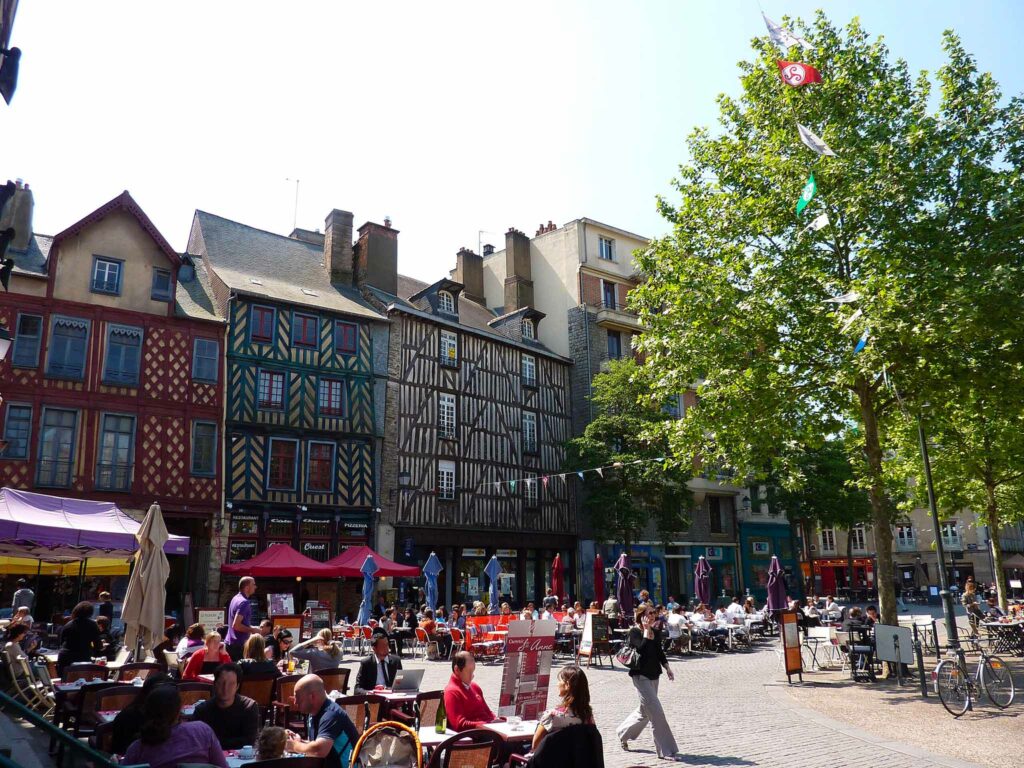 This restaurant is very well located in Saint-Anne, in the historic center of the city of Rennes. This place actually has a high density of restaurants that are located in front of a church, the Basilique Notre-Dame-de-Bonne-Nouvelle de Rennes.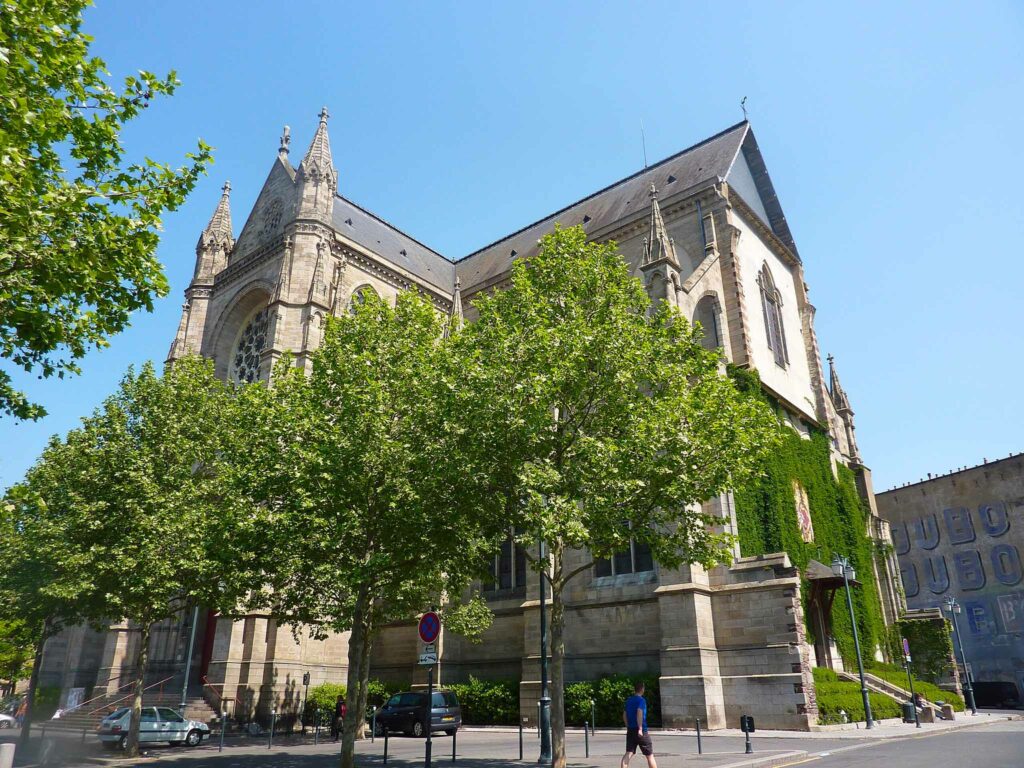 It's honestly hard to find a better location than this one in this particular city. It's in the center and located at the end of a long pedestrian street that is basically the center of entertainment in the city.
The restaurant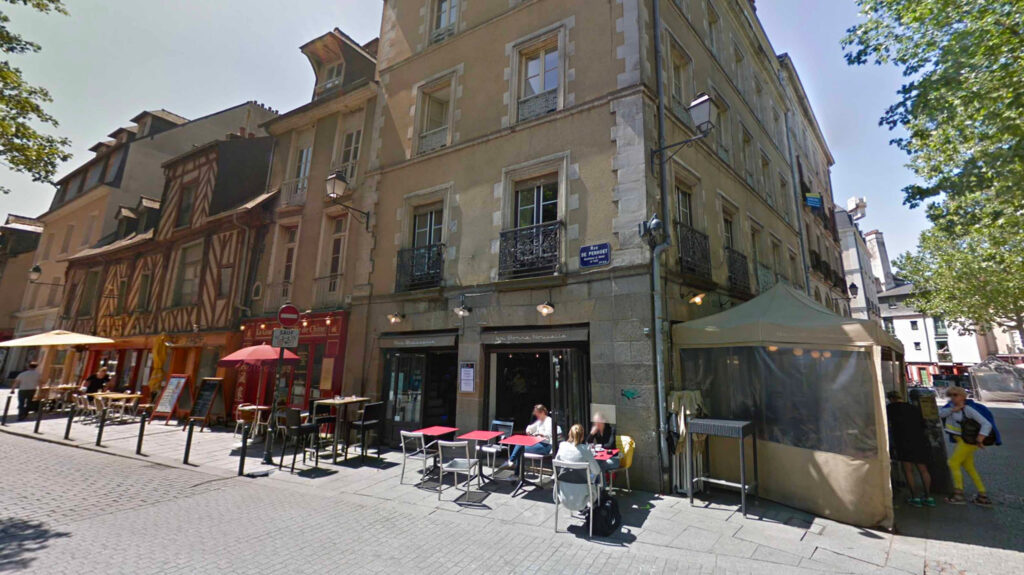 The restaurant is located in the corner of a building but also has a first floor and a terrace to accommodate some customers when it's busy.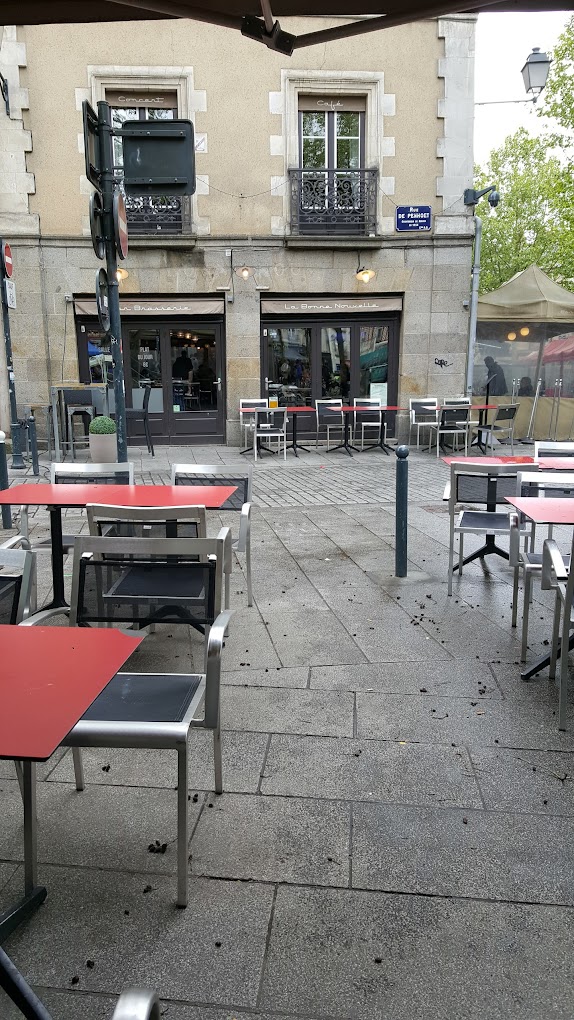 This place looks good and has a style that fits younger generations. People in their twenties who love to go out have a drink and dine outside, although we've seen a lot of older generation that particular day.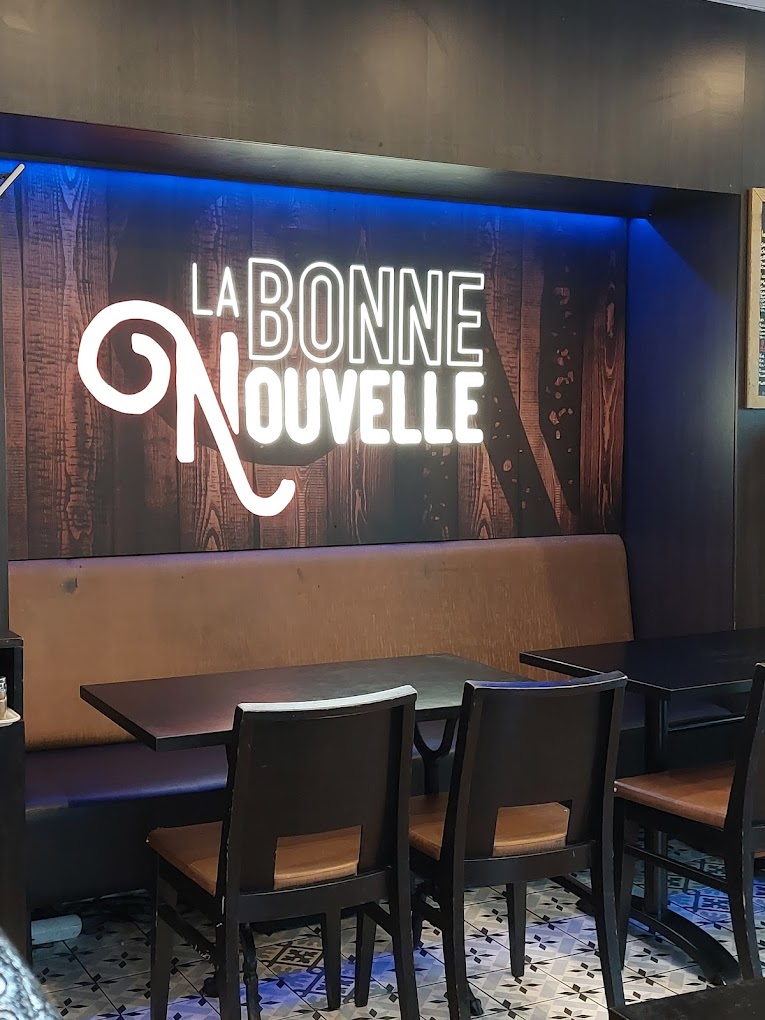 Inside, the restaurant looks nice as well; there is nothing particular to say other than that it looks like a brasserie, and the staff inside looks young and dynamic.
Our experience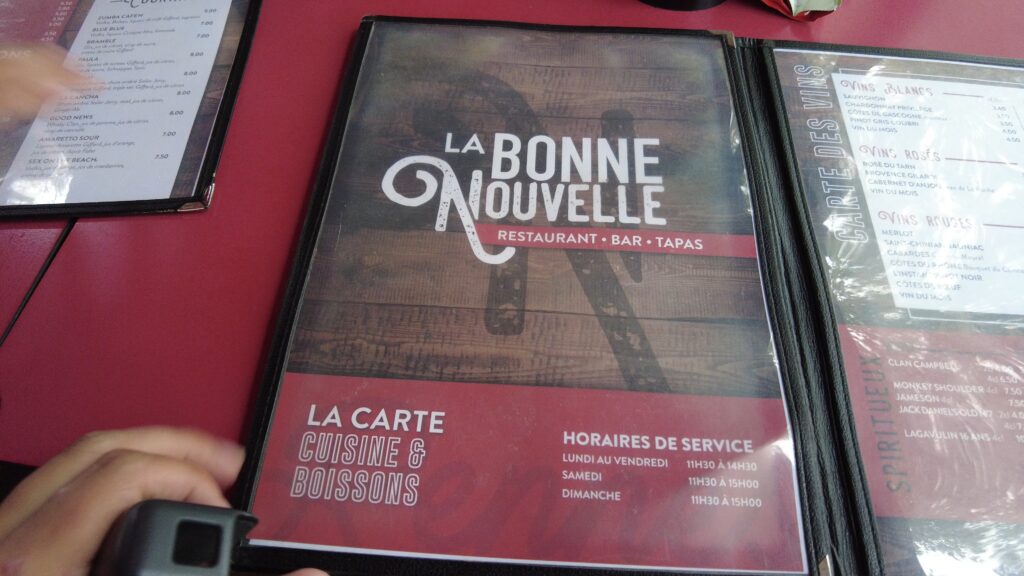 Our experience was brief, we came in a rainy day, sat down with our son and order lunch and some drinks.
The staff, notably the waiter was very energetic and nice. I think he was very good at his job. We ended up ordering some classic dishes : Tartare de boeuf italien and Fish and chips.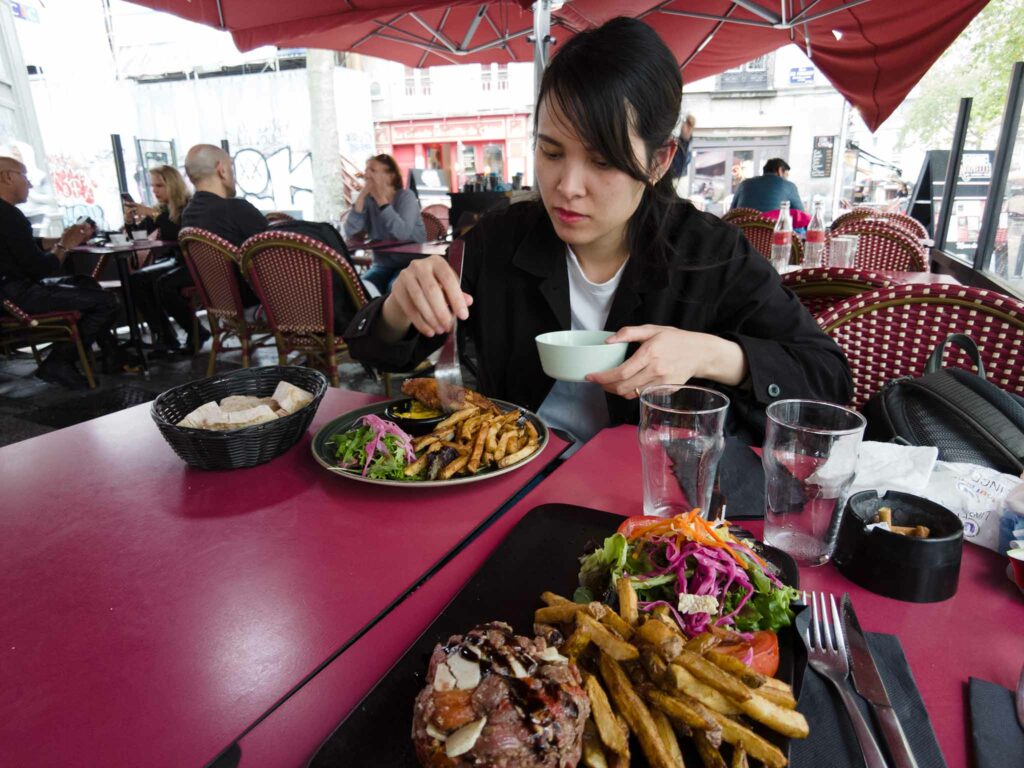 The food was good, but nothing to write home about. The service was above average. The waiters really took the time to bring us drinks, bread baskets, tap water, and even a bowl to share with our son.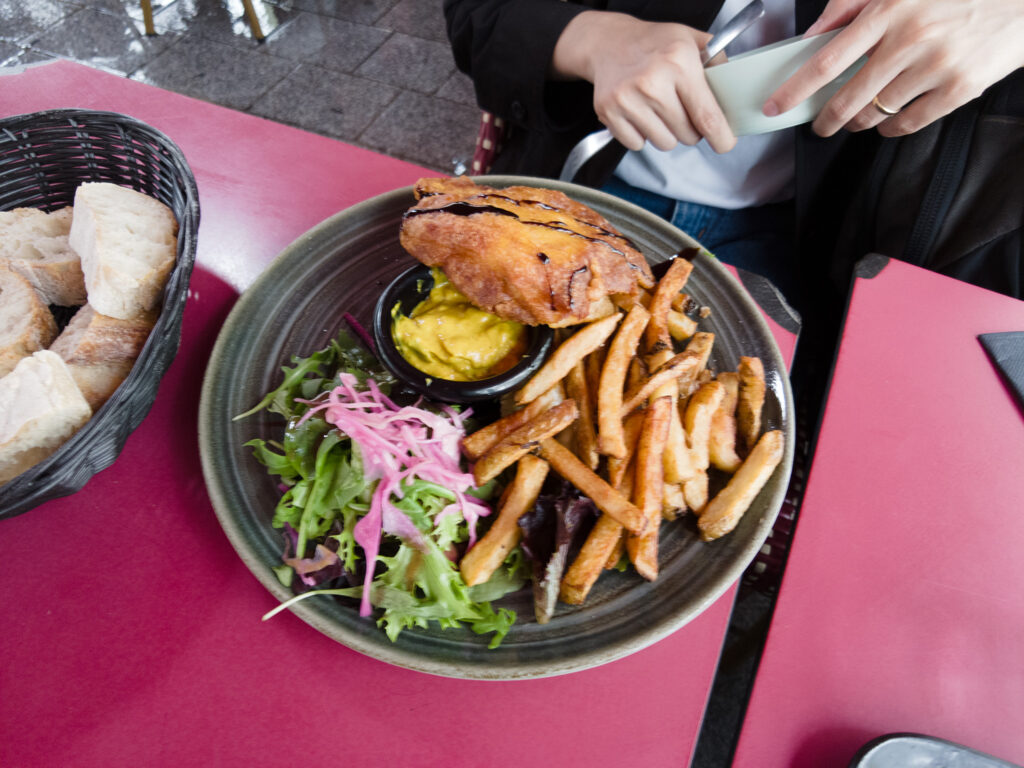 The fish and chips of my wife were good; they gave her a sort of creamy curry sauce that paired well with the fish.
The fried fish was crispy but a tad salty, and the fries didn't have salt on them. There was no salt on any of the tables, so I guess that's just the way it is.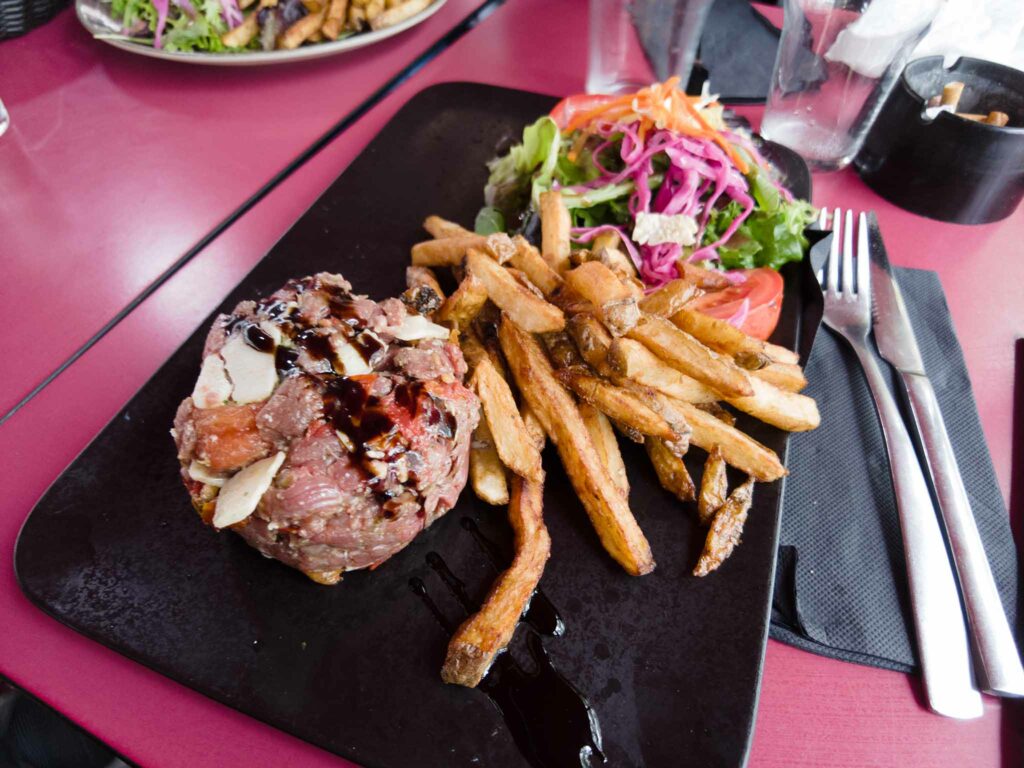 My Italian tartare, on the other hand, was very different from what I am accustomed to. Normally, beef tartare is grounded and has a good amount of fat, at least 10%.
This particular tartare was only muscle and wasn't grounded but cut into small pieces. Also, there wasn't any tartare sauce but rather a balsamic vinegar mix with tomatoes and a shaving of Parmiggiano.
It was fine and still good to the taste, but definitely not as good as the real deal in my opinion.
Verdict
7.8 out of 10.
La Bonne Nouvelle is a good place to have some tapas while having a drink. Especially if you are in your twenties.
My guess is that this place is busy at night when students want to come to the historic center to party. The prices are quite affordable, and the staff is very dynamic and welcoming.
The food is alright, but nothing to write home about, but at the end of the day, this place is not aiming to be a gastronomic place.
Being in the most convenient place with good service, decent food, and reasonable prices is more than enough to attract customers, I believe.
Informations
La Bonne Nouvelle
Address : 15 Pl. Sainte-Anne, 35000 Rennes
Phone : 02 99 78 21 11
Facebook : https://www.facebook.com/laBonneNouvelle15/?locale=fr_FR