Le Monde Steak is a French-style restaurant franchise specializing in steaks. Well implanted in Vietnam, especially in Hanoi and Aeon Malls, this restaurant proposes dishes that are supposed to originate from France.
As a French Vietnamese, I can already tell you that most of their dishes are nothing like the food you would find in France, but is it still a good restaurant, and do they have a bit of the French culinary genius in their recipes? That's what we will try to find out together in this article.
The locations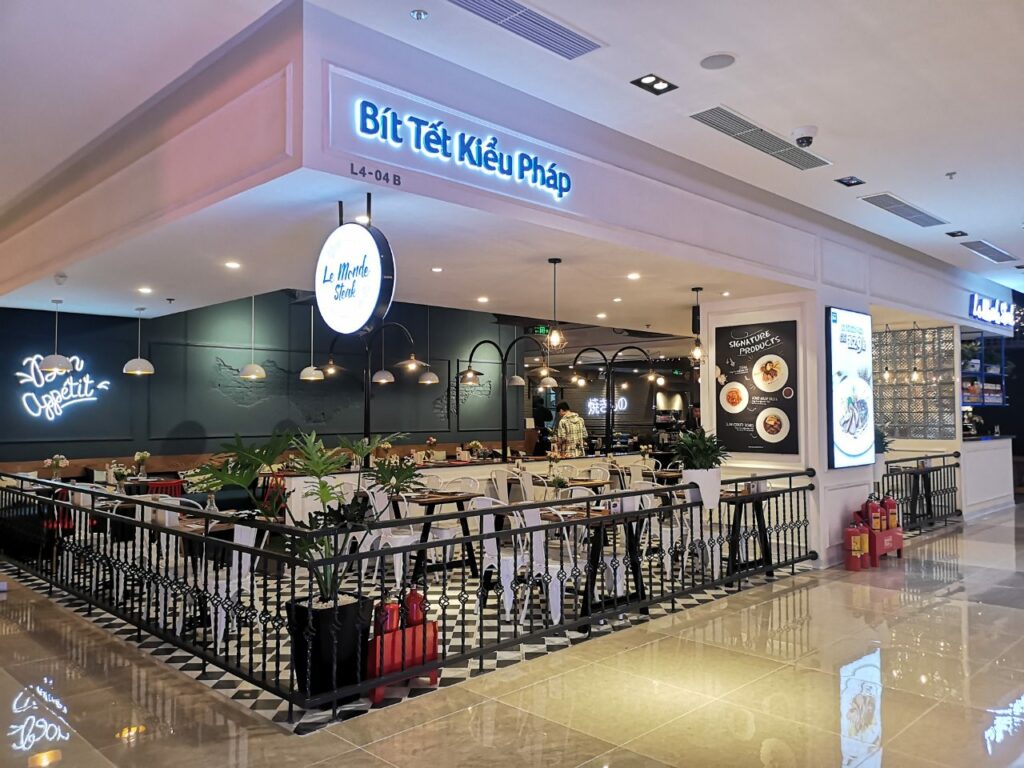 The restaurants in this franchise are mainly located in Hanoi; only some other major cities like HCMC and Hai Phong have some restaurants.
In Aeon Mall, the design of the restaurant is very open and reminiscent of the famous Indochine style architecture, which looks very French from an Asian perspective, but in real life French restaurants tend to look a bit different.
I quite like the decoration and setup though; I just wish it was a bit more isolated since most of what you'll see is the mall. The restaurant is on the smaller side compared to the other restaurants in the foodcourt, but I think it's enough for this type of joint, often used for small gatherings anyway.
The menu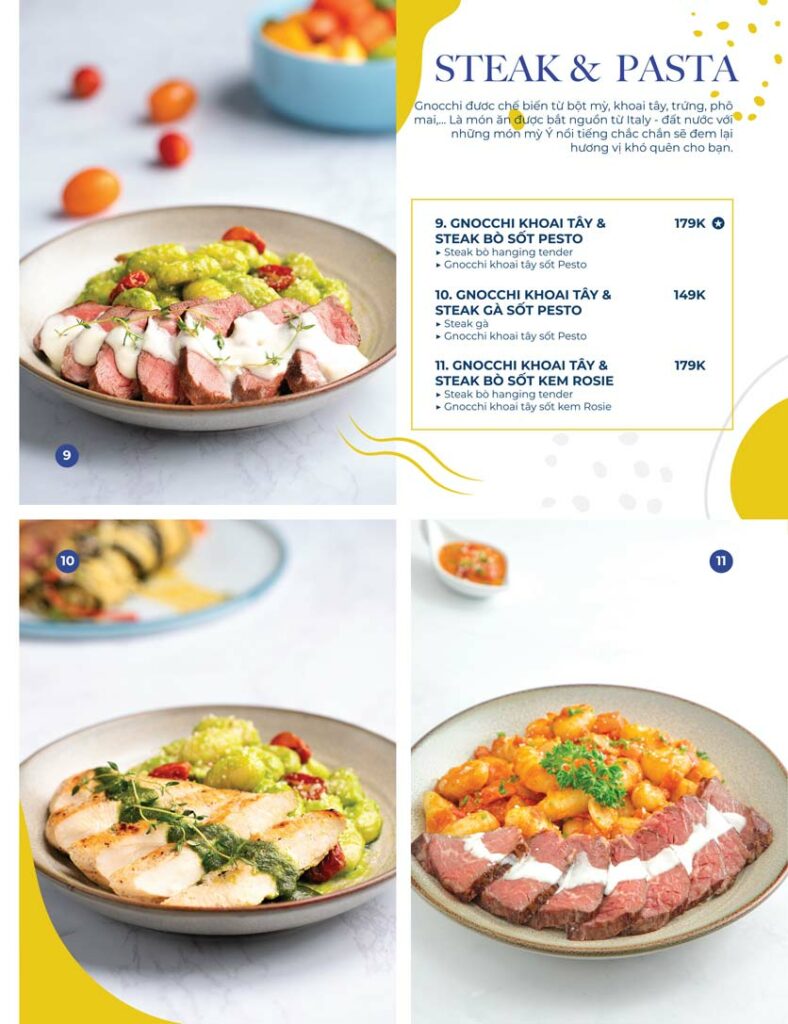 The menu is composed of classic starters, main courses, desserts, and drinks. None of these dishes are really typical of French cuisine; they're rather a mixture of European foods.
For example, you can have a famous Magret de Canard Fumé or smocked duck breast with some gnocchi, which is a mixture of cereal originating from, you guessed it, Italy.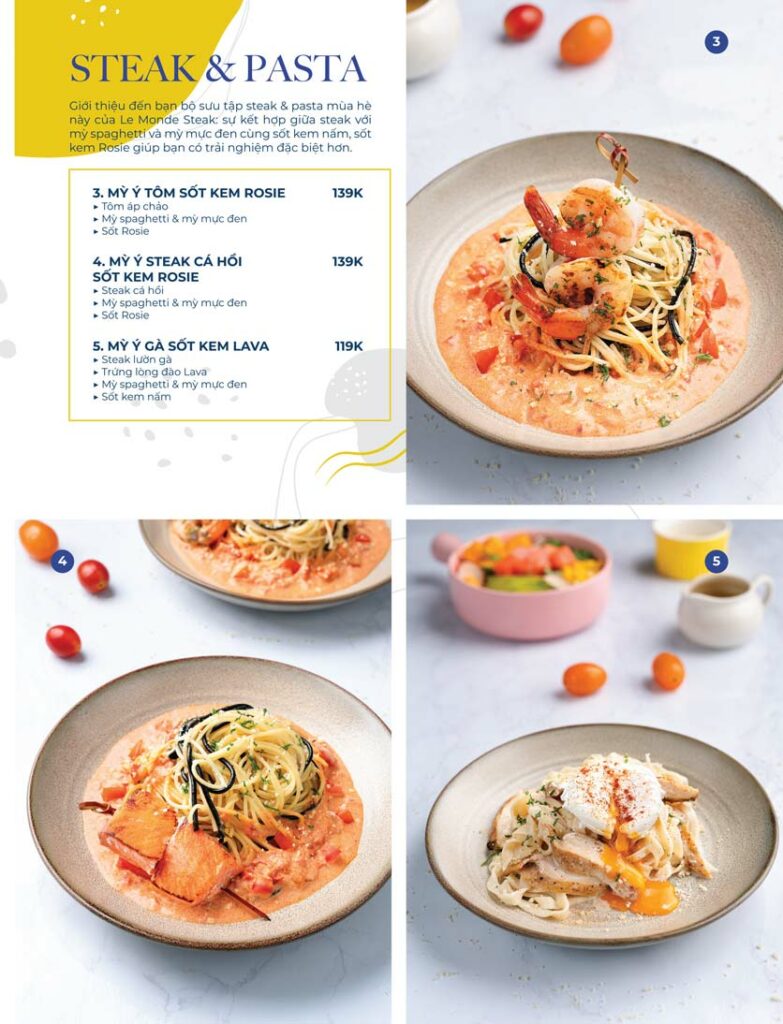 Pastas are obviously from Italy as well, but to give credit to Le Monde Steak, those pastas are not the traditional recipe you would find in the country shaped like a boot.
They are more like a sophisticated version of it, perhaps like how French people would actually cook it in some fancy places.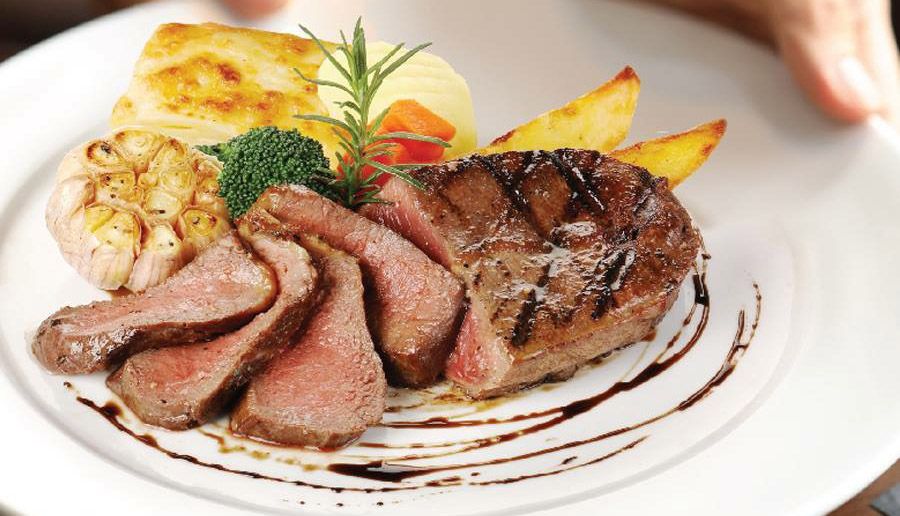 This restaurant obviously serves steaks.They can be like that classic strip loin cut, but you can also have a ribeye imported from America, like most joints here in Vietnam.
You also have more fancy breeds of beef coming from Japan, notably one named Fuji. Whether this meat comes from Japan or is just marketed as Japanese, it is hard to tell.
You also have some more French cuisine like a jarret dagneau, or lamb shank, or a classic pavé de saumon, also called salmon steak.
The experience
For us, the experience was very basic. We were served some free appetizers with bread and butter. The appetizers were nothing like the ones you would get at Jackson Steakhouse when it comes to quality. Just some small, dry breads like a biscotte, but with the size of a croissant, not very appealing.
The bread offered with butter is what we call industrial bread in France, which is very cheap compared to a traditional baguette. The small toast with aubergine chutney and pâté was on the very basic side again. If someone unfamiliar with French food thinks it's good, if you've already tasted the real thing, it doesn't compare at all.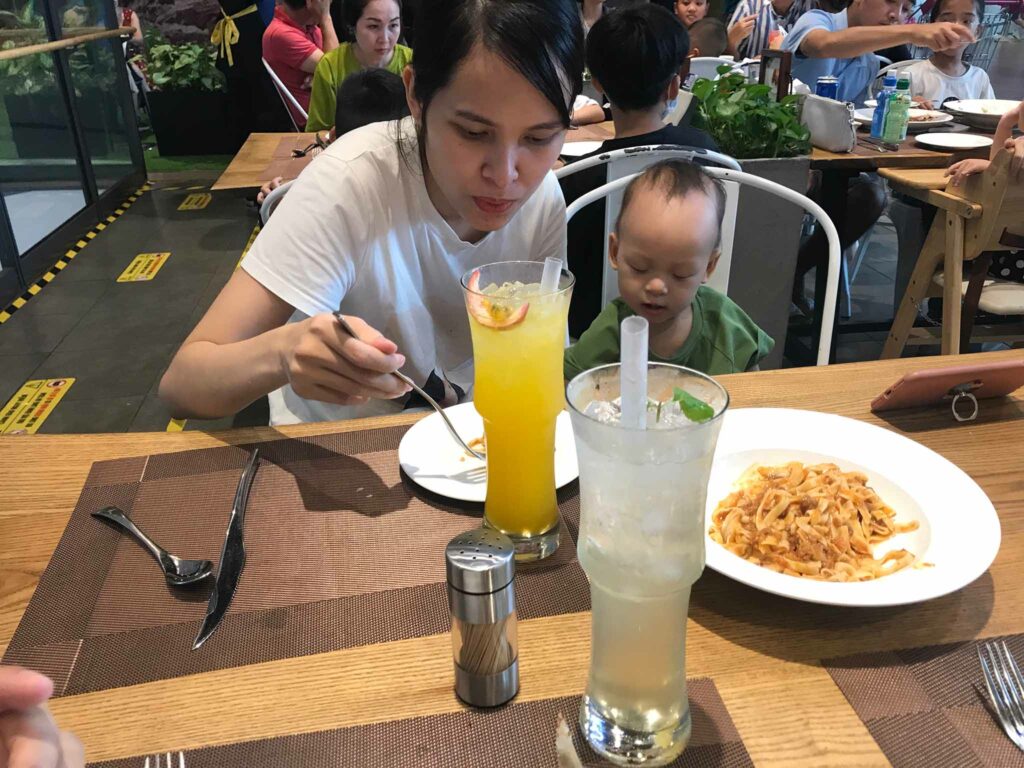 We ordered a sort of spaghetti with bolognese as a starter to be sure to be filled, and yet the plate for these spaghettis was very small, barely enough for one person actually.
The quality was decent; the pasta, or tagliatelle, was fresh but overcooked, and the sauce was good but nothing special. The price of the plate was not expensive at all.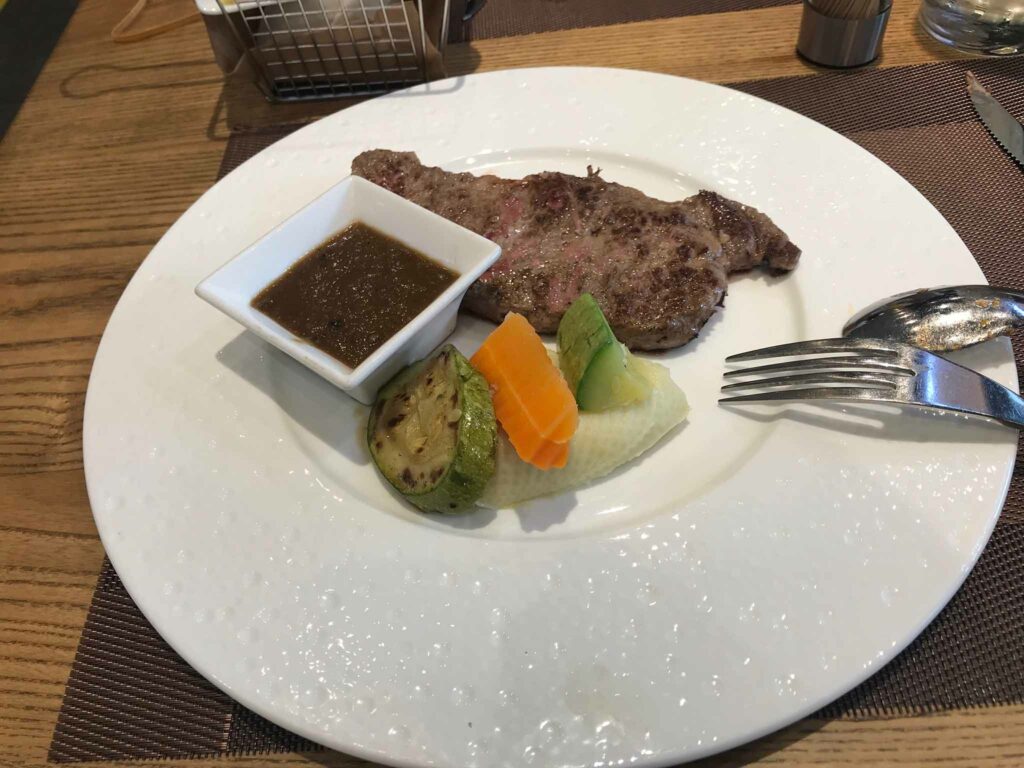 Fortunately, the quality of the steak was good. The steak I ordered from Japan was tender and very delicate in taste. The cooking was done on a grill, and the medium rare came a bit raw, which I don't mind personally.
Where things went wrong was with the side dishes. As you can see in the picture, there is something very wrong with the quantity of vegetables on this plate. I think Le Monde Steak has confused regular food with gastronomic food.
When you go for a steak, you expect a plate filled with side dishes, but if you notice in all of the menu's pictures, all the plates are very scarce and filled with negative space. French people eat as much as any country for their main dish.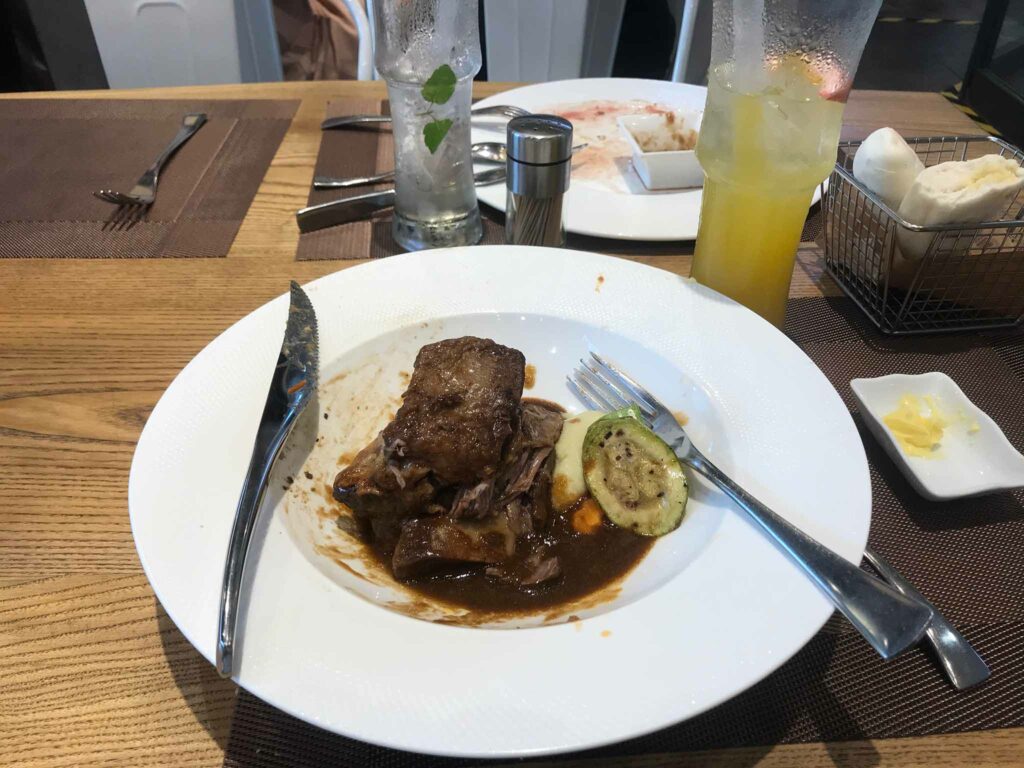 The lamb shank served for my wife was also good, but again, the side dishes were very small in portion. Vegetables are very inexpensive in Vietnam, and these dishes are what we called gourmand, which means greedy for food, and are normally served in very generous portions.
I think the image that comes to people's minds when talking about French food is the gastronomic plate from Michelin-starred restaurants, so that's what this franchise is trying to sell.
The drinks and desserts were classic and nothing to get fancy about.
Verdict
7.6 out of 10
The food at Le Monde Steak is not bad per se; I would even say that overall the food tastes good and is above average. The issue comes with a lack of authenticity when it comes to French recipes, which I can understand since everything has to be tuned for the Asian market. But selling gastronomic portions of side dishes and giving industrial bread is just a poor decision in my opinion. It just reflects an inaccurate view of French food imagined by Americans.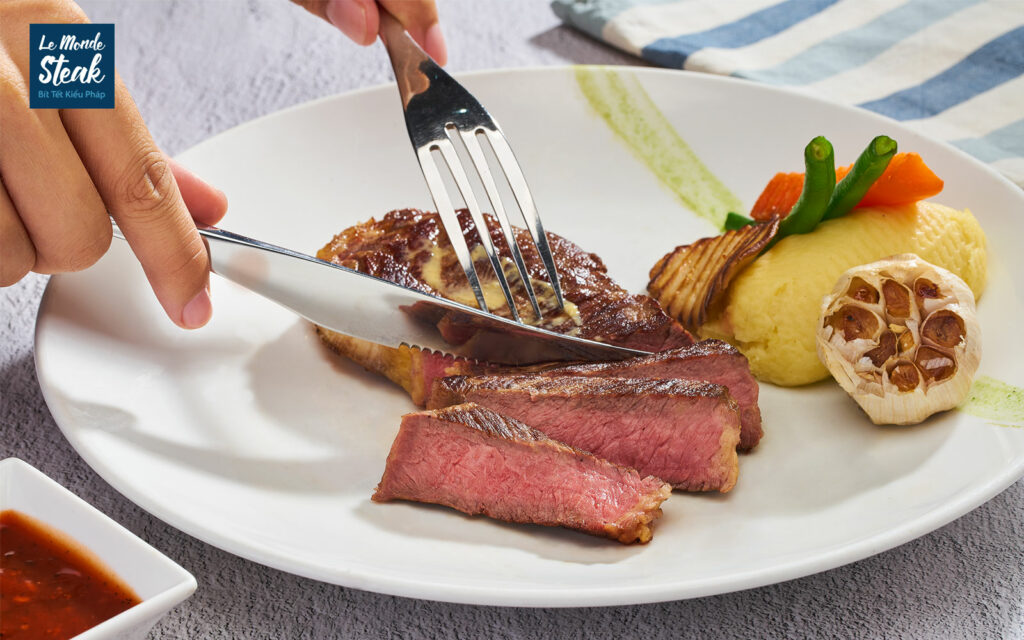 Perhaps we didn't have the chance to choose the right recipe that comes with the right amount of food, but even after finishing our meals, we still felt hungry for a dessert, which is very unusual when going to a restaurant and sharing a starter.
This restaurant is not all bad, and I would like to return to try some of their other items, but it's really hard to choose a place like this one over a place like Jackson's Steak House, where the location, the atmosphere, and the food actually don't feel like an engineered franchise aiming to sell the idea of French food.
Informations
Le Monde Steak
Address Aeon Mall : T3-03 Tầng 3 trung tâm thương mại Aeon Mall, 100000
Phone : 097 657 43 34
Website : http://lemondesteak.vn
Facebook : https://fr-fr.facebook.com/lemonde.steak/