Indochine refers to the name used by France for the country of Vietnam during the French colonial occupation. During this era, a mix of Vietnamese and French architecture was born. This Indochine style takes its inspiration from both the East and the West to create something unique: an architecture that is both luxurious and natural at the same time.
There are several variations of this style, ranging in both ends of the spectrum.
The more luxurious styles use mainly black and white as primary colors, with some very sharp contrast and edges. They are especially used in luxurious places such as expensive 5-star hotels or lush villas and condos like the ones you can find in Vinhomes Riverside.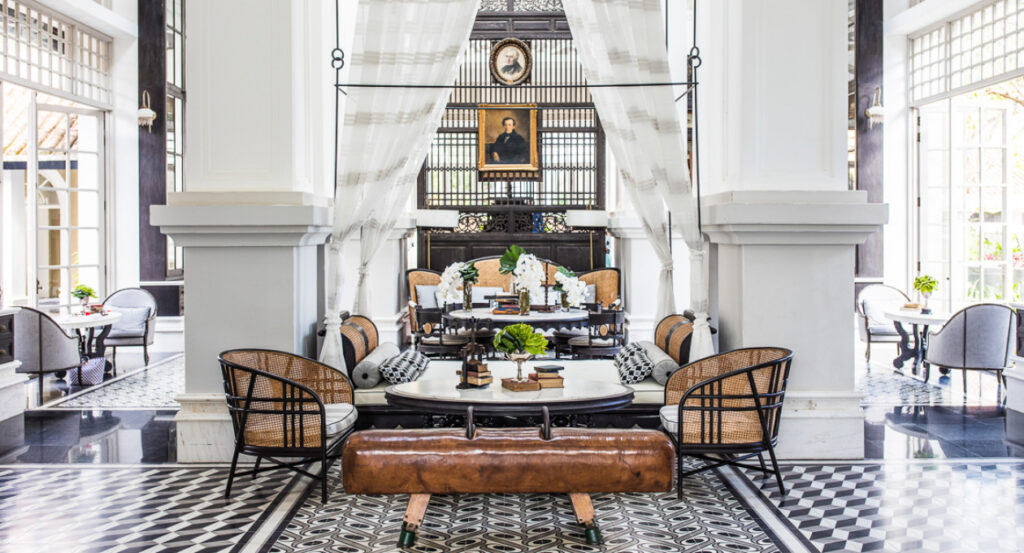 This erudit and elitist style is very reminiscent of high-end fashion brands. A prestigious status symbol both representing sharpness, competence, and elegance but in a tropical environment.
The more natural style, the one I like the most, has more tones and warmth to it. More in line with the nature surrounding it. More cheerful, it uses a palette of colors such as yellow, beige, brique, brown, reds, and greens. It is, in my opinion, the perfect mix of art and nature for tranquility.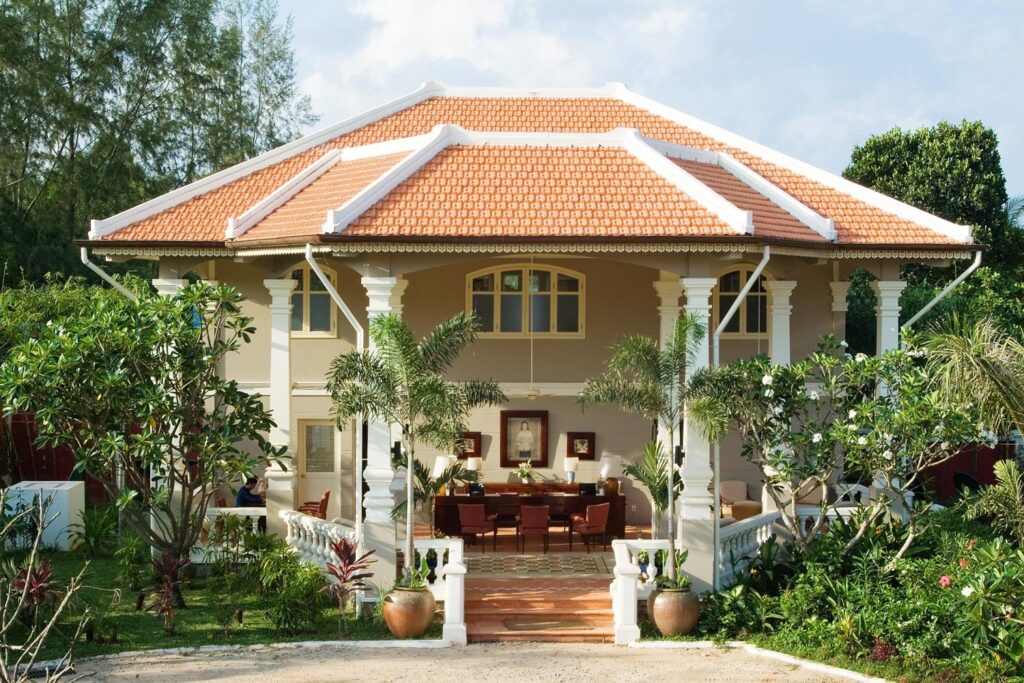 The common point of both ends of the spectrum is the openness to the outside environment, letting the natural light and air come in, so there are almost no more barriers between the inside and the outside.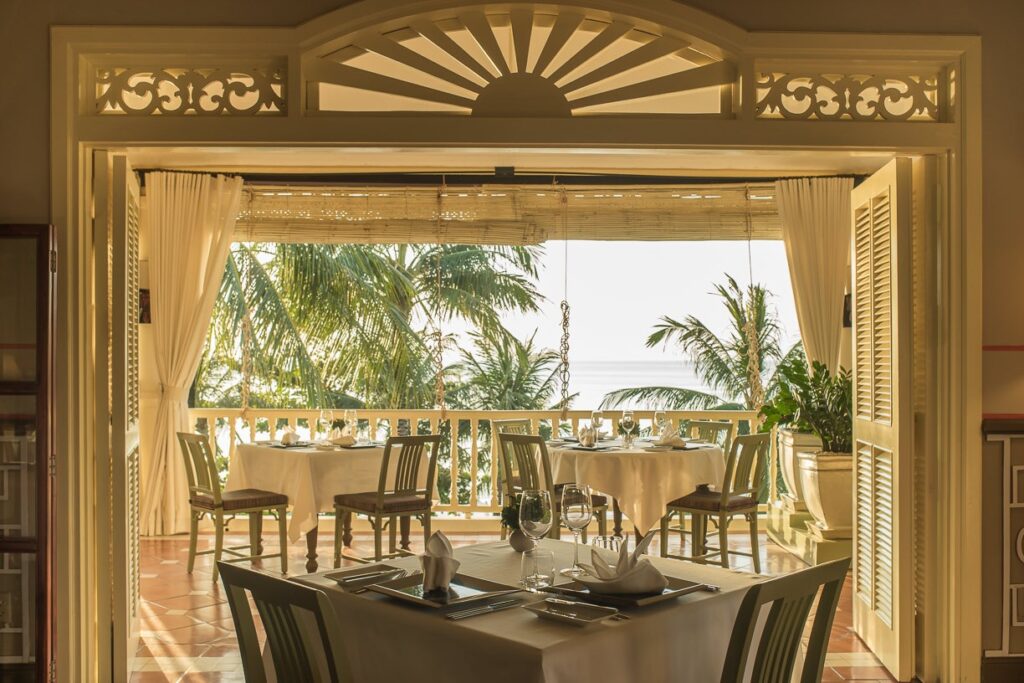 As the tropical environment is lush, most of the furniture, doors, and windows are made of wood, and some of them are typical of the traditional Vietnamese style.
In Vietnam, furniture used to be a symbol of someone's wealth and success. The furniture called T, or cabinet, is the most important piece in the house, as it is used as a hotel for ancestors and more.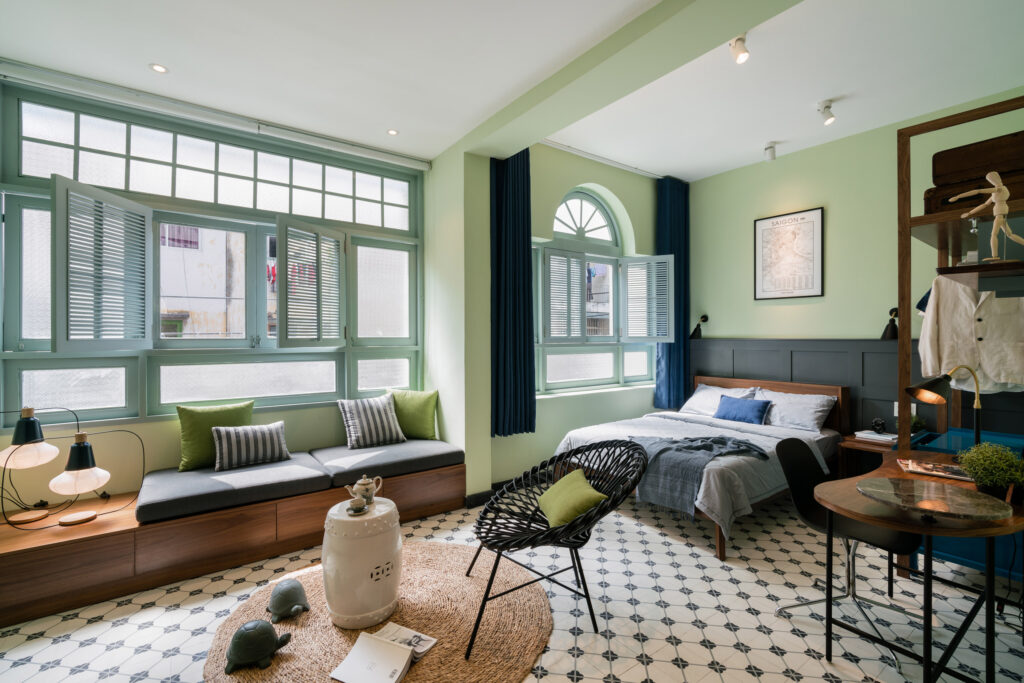 So the chairs and furniture were curved out of premium wood and were usually by far the most expensive items in the house. The Indochine style keeps this tradition and sometimes even uses the same woods and famous bordeaux tones used by the Vietnamese.

Finally, it is impossible to talk about this architecture without mentioning the French movie Indochine by Régis Wargnier. The Domain of Eliane, played by Catherine Deneuve, is to me one of the most beautiful homes I've ever seen in my life, and it is insane that more than half a century later, this architecture can still be seen and enjoyed.
If I had an unlimited budget for building a house, I would probably go down this path and choose warmth and nature over luxurious declination.