La Felicità is a huge Italian food market located inside Station F, the largest startup complex in the world, in Paris, France.
Built by the famous Team Big Mama, already successful in Paris. Now located not only in France but also in England, Spain, and Germany.
I have already been eating at this restaurant since it opened, but let's see what my wife has to say about it.
The location
The restaurant is big—actually, no, it's huge. Going to La Felicità is more of an experience than just going out to eat. The place is absolutely insane when it comes to size and interior design. Like Station F, it's located in a renovated Halle-Freyssinet, a disused old train station.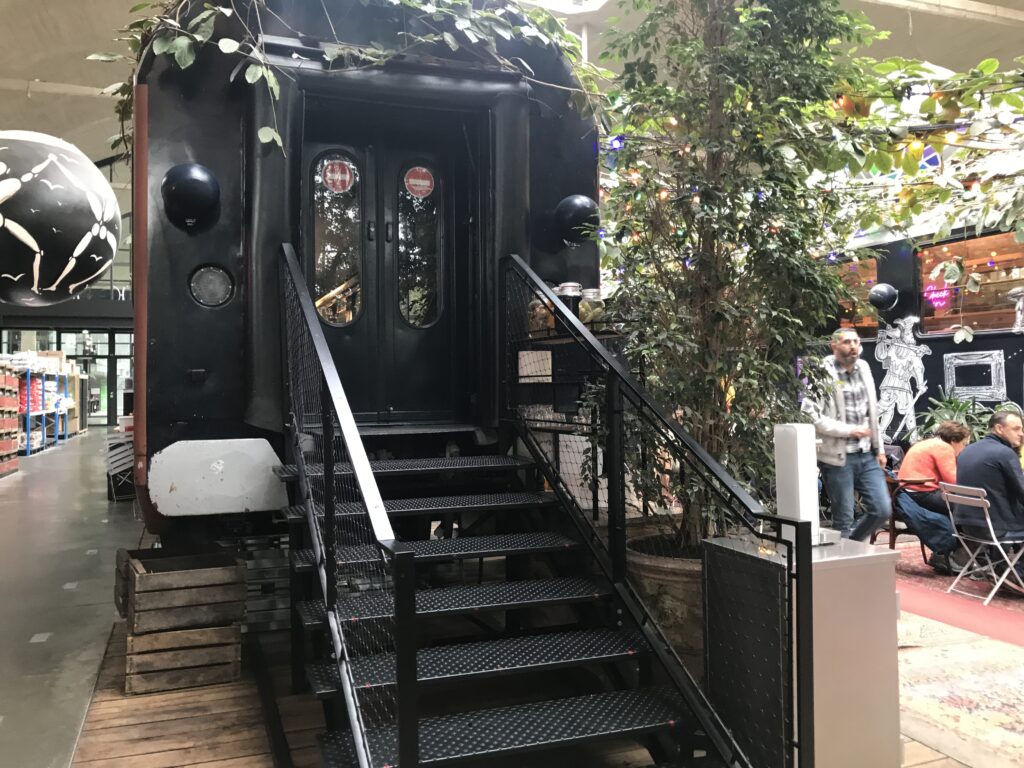 This huge complex is located in the 13th district of Paris, France. Very near the metro stations: Bibliothèque François Mitterrand or Chevaleret. This area in Paris is very modern compared to the other districts traditional Haussmannian architecture.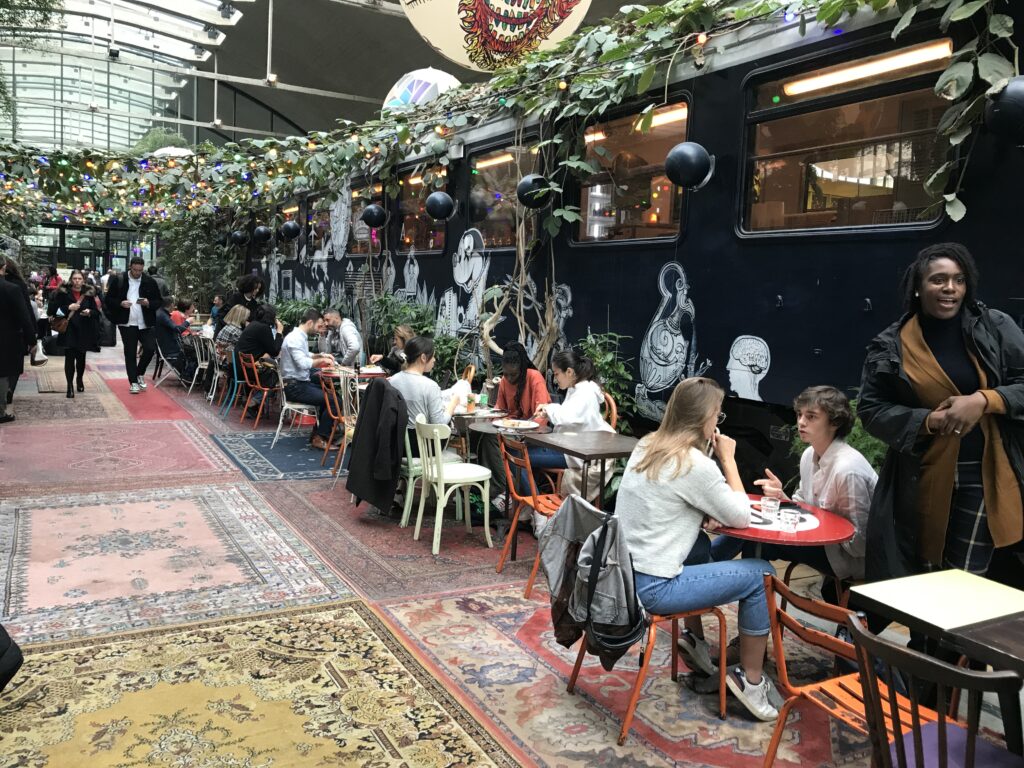 So the building is huge, and inside they actually have tons of space for different specialized restaurants or stands. For example, whether you eat pizza, burgers, or pasta, you'll have to order from a different location within the complex.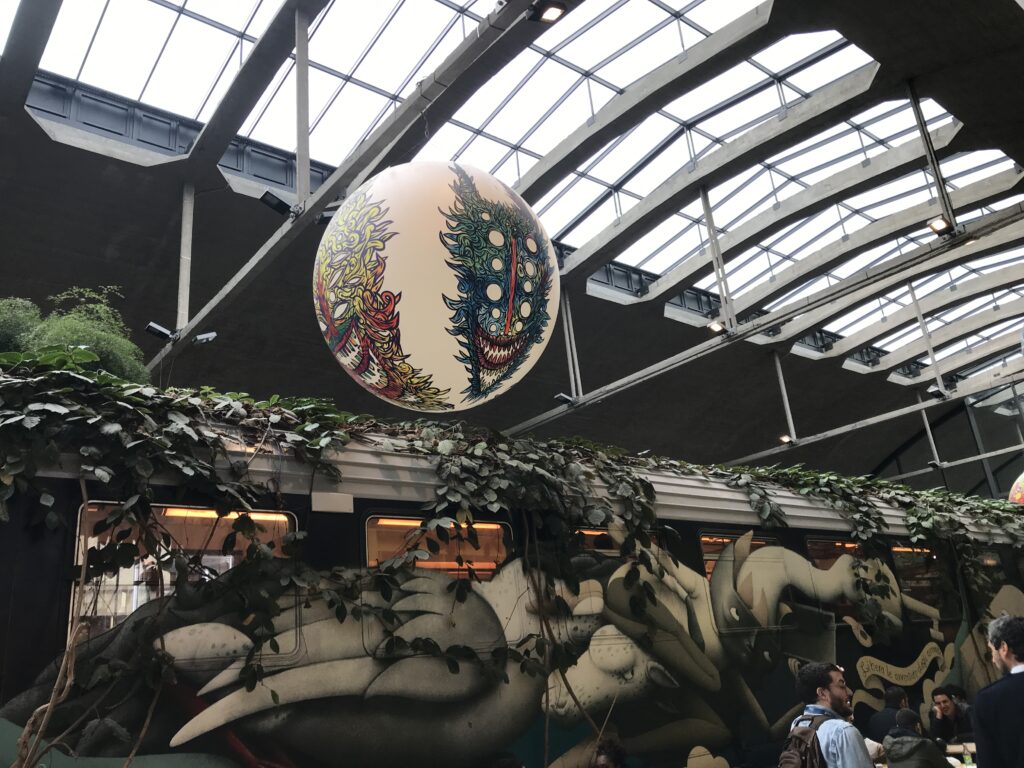 The building is extremely well decorated; there are actually old trains inside where you can sit down and order in one section; another section is a front yard with barbecue and a pizza oven; another is a space for concerts; there is a huge bar, a place for cocktails, a place for burgers, etc. And everything looks so original and thoughtfully crafted—even the toilets are somehow out of the box when it comes to design.
You even have some entertainment like pinball machines and other baby feet. On the first floor, there's a sofa and a library for you to chill.
The menu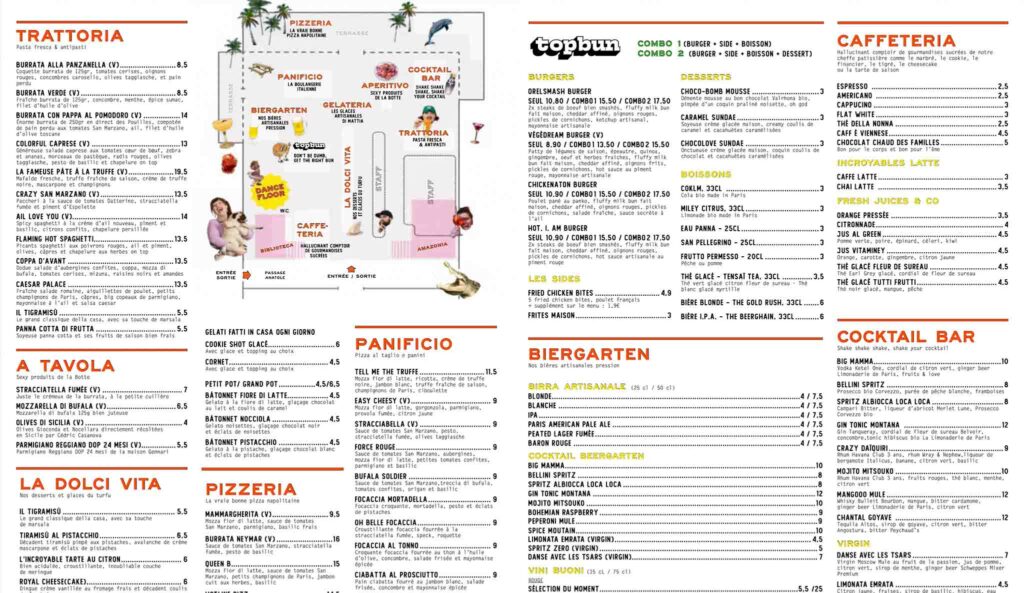 The main idea behind all of these food stands is Italy. Like in Big Mamma, La felicità is all about Italian food. In this place, all the products are actually imported directly from the motherland, and every recipe follows the traditional ancestral process. All the food comes with self-serve bread, salt, pepper, and parmigiano!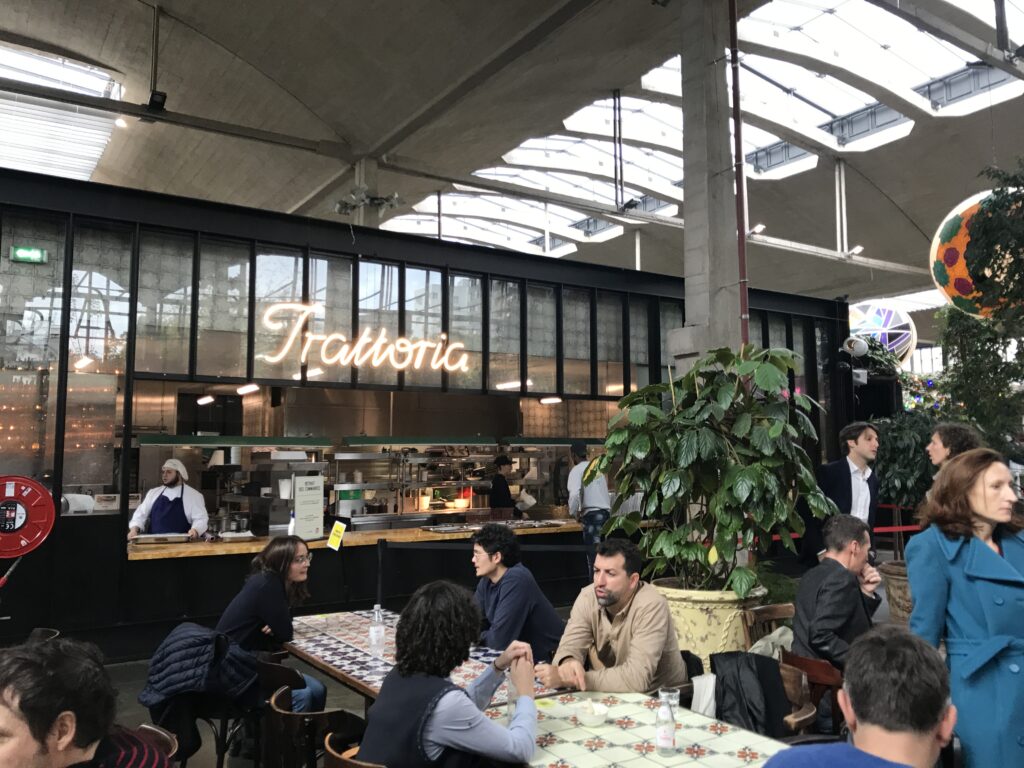 Trattoria
La Trattoria is the place to get yourself some delicious pastas. You can have the traditional burrata or the famous Pates aux Truffles. Of course, all of the dishes will be al dente.
Pizzeria
La Pizzeria is obviously the place to get some delicious, freshly baked pizza. Their pizza is simple and delicious. The tomato sauce, the mozzarella, and the wheat are all directly imported from Italy. These pizzas are very good, but they have to be eaten quickly before becoming a bit hard to chew.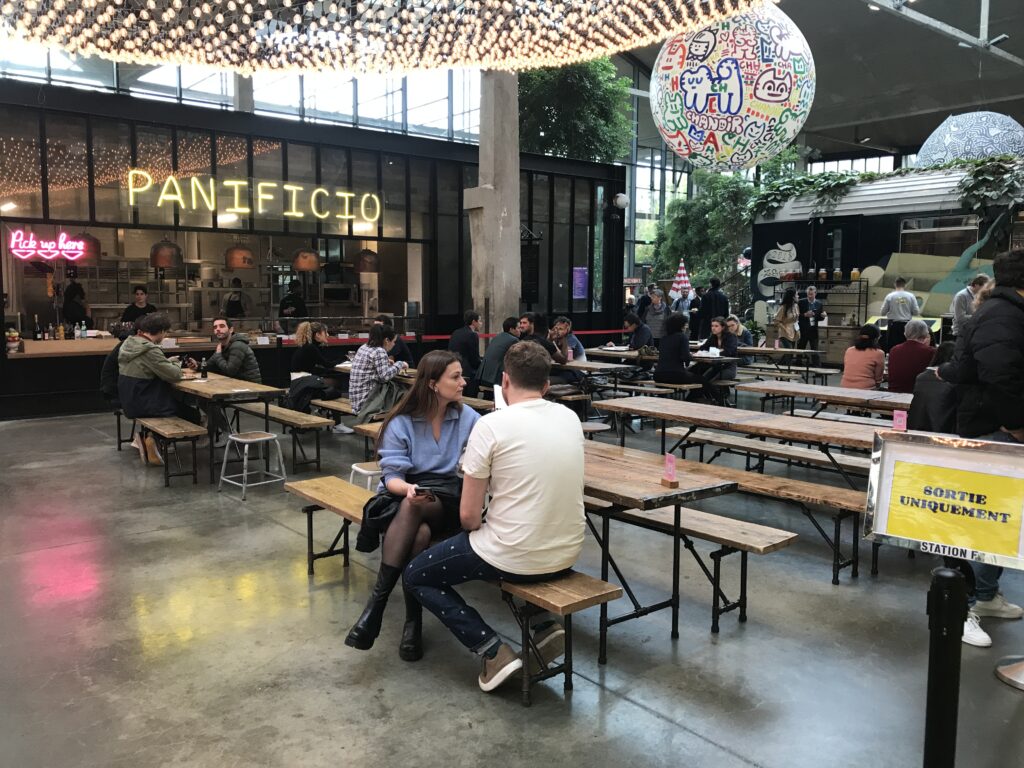 Panificio
The Panificio is basically an Italian bakery; in there you'll find everything related to bread, including sandwiches.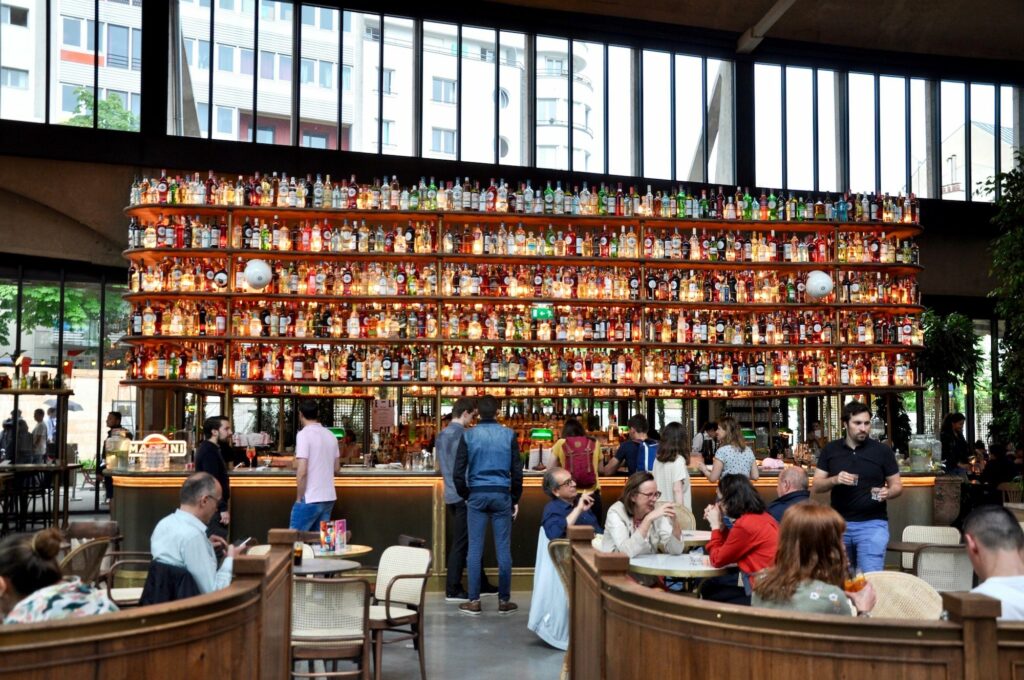 Cocktail bar
The cocktail bar is obviously the place to get a mixed drink; I've personally only tried two cocktails there and both were decent.
Biergarten
The Biergarten is the place to try homebrew beer from the tap. This section is new and used to be the cocktail bar. Now they are serving beer, and I can't wait to try it.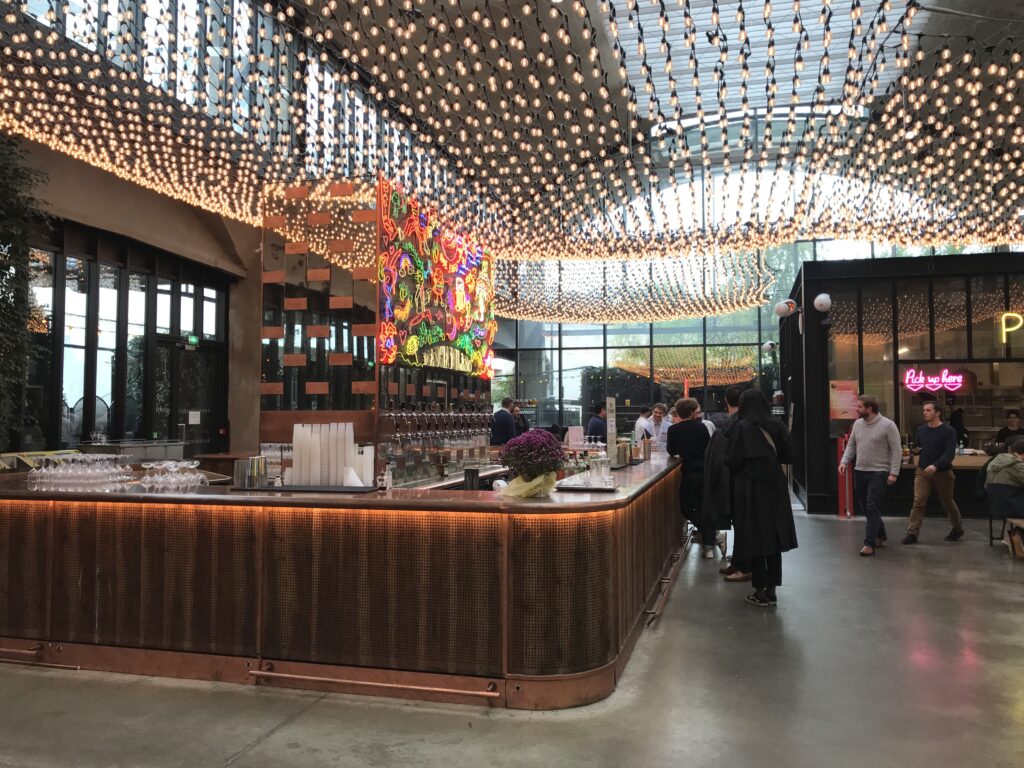 The experience
The experience of eating in La Felicità is quite special. You can feel from the first steps you take in that this project is huge and that Big Mama is having a big success story. All of this success, mixed with the ambition of The Station F to become a huge innovative center, is the best recipe for something quite special.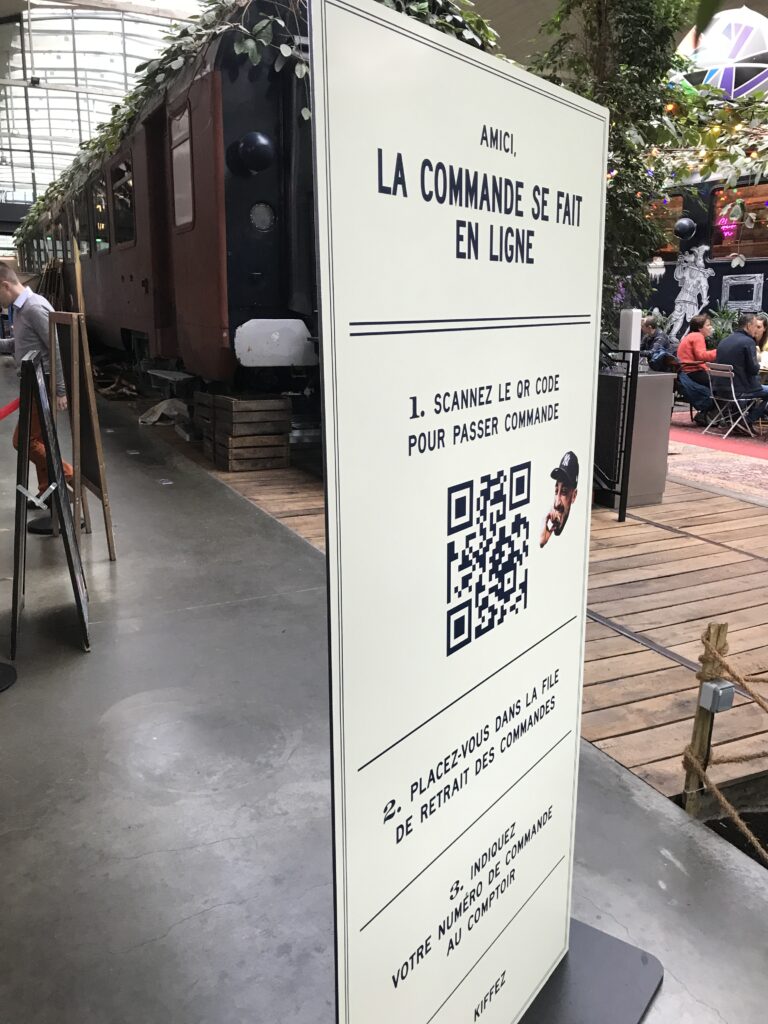 The prices are quite controlled; you'll pay around 40 to 60 euros for two people for a very good meal, soft drinks, and a desert within an original themed complex.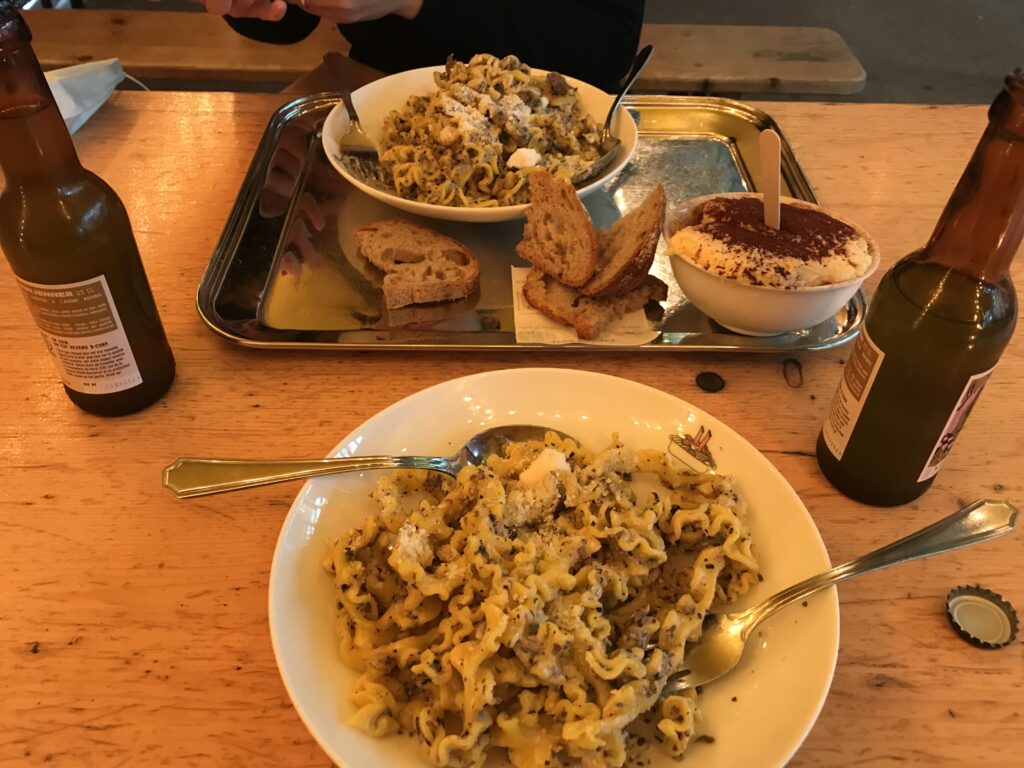 The dishes are very well crafted, delicious, and generous in portion. One of my favorite dishes over there is the pasta with truffles, which is supposed to be a very expensive mushroom.
You can see the cooks making fresh pasta in the background and cooking them to perfection, al dente! The sauce is very generous, and you actually have large pieces of truffles. The taste is very present and strong compared to other restaurants.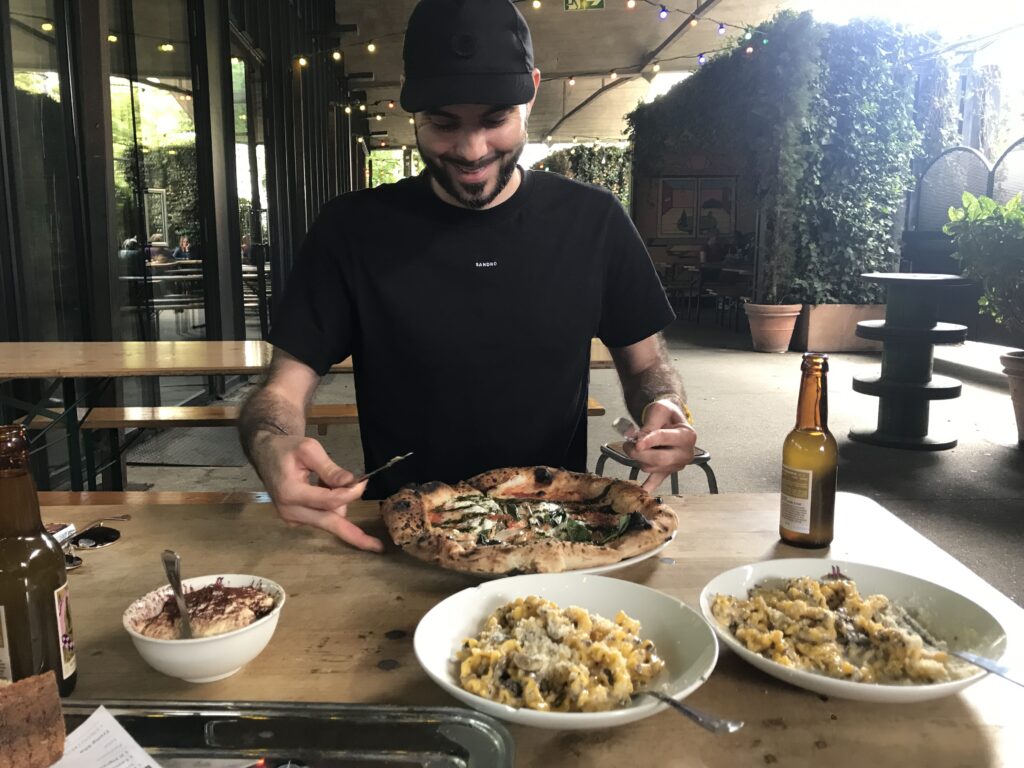 I came back one other time and gave the pizza a chance again, and I have to say that it was so much better than the first time I came there. Perhaps one of the best I've tried in France.
Verdict
9 out of 10
It's honestly hard for other restaurants to compete when it comes to quality. The group is so large and their ambition so great that a traditional Italian restaurant cannot really compete with this type of experience, especially at the price.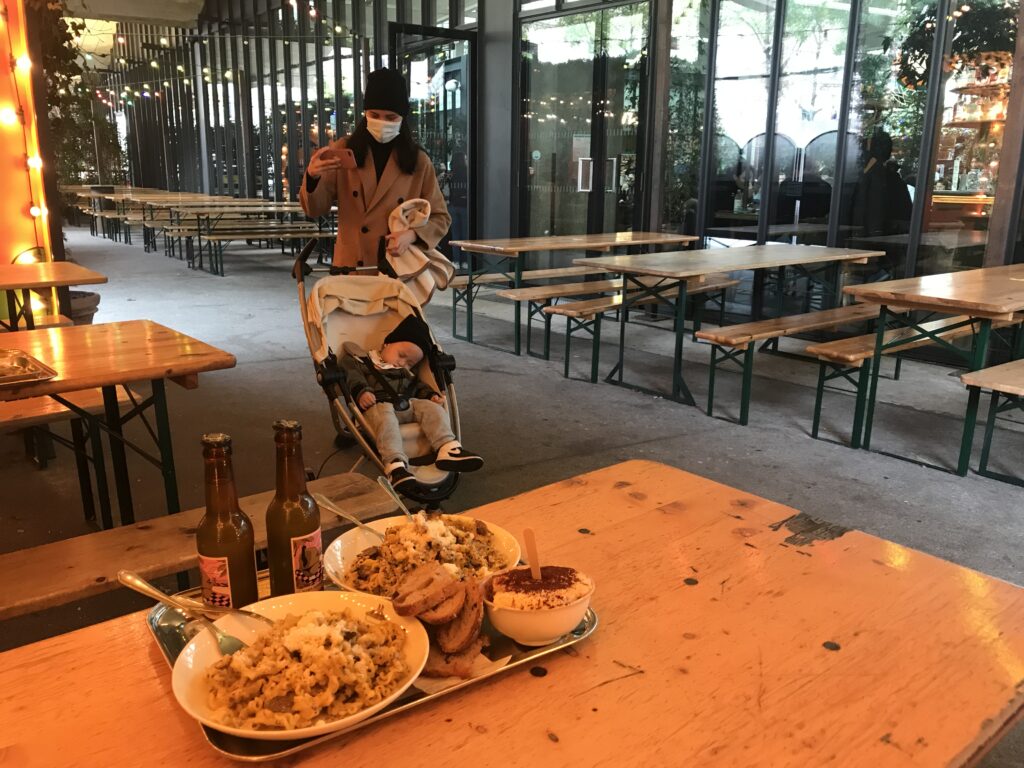 In La Felicità, each stand could be an original restaurant. I think there are a lot of reasons to come back multiple times and discover new foods. For example, you can have some dancing events at night, but you can also watch the World Cup games or even simply go there to work like I used to.
Of course, the restaurant is slightly more expensive than the average suburban restaurant, but at the same time, the quality is vastly superior, in my opinion.
Informations
La Felicità
Address : 5 Parv. Alan Turing, 75013 Paris
Website : https://www.lafelicita.fr