Fu Rong Hua is a Cantonese-style restaurant chain currently located in Hoan Kiem District, with two restaurants at the moment.
In this Cantonese-style restaurant, you will find Chinese specialties such as dim sum, peking duck, char siu (Chinese barbecued pork), dumplings, wontons, and other classic dishes from China or Hong Kong.
The location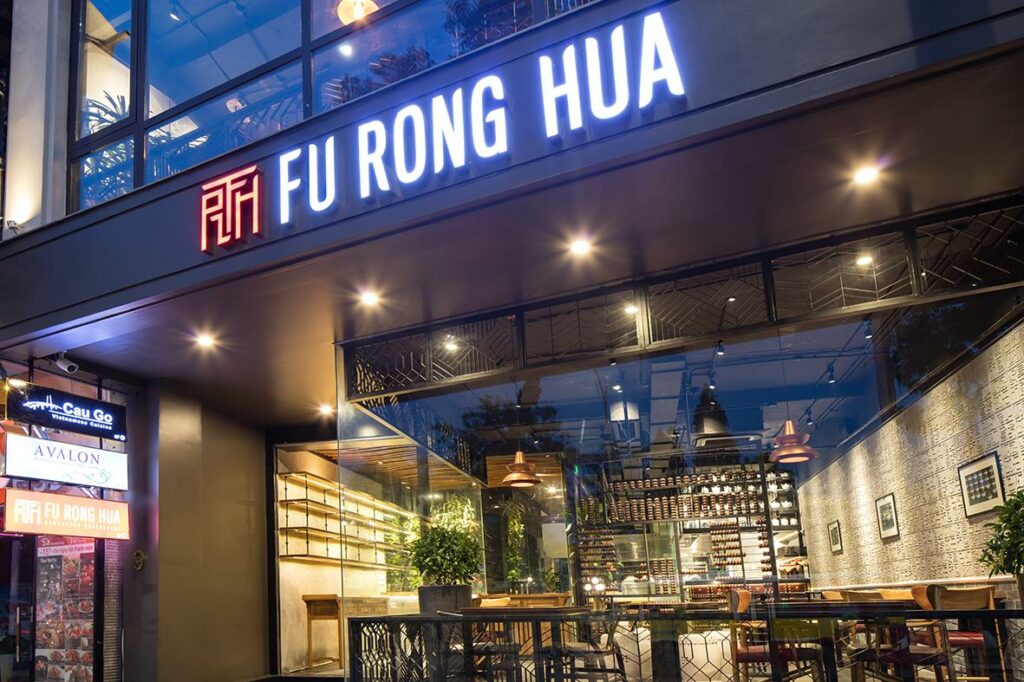 The location we tried was in Hoan Kiem Lake, very near the Dong Kinh Nghia Thuc Square, more precisely in Đinh Tiên Hoàng street. This location is very packed, especially on the weekends, and the rent is extremely expensive.
We arrived there on the busiest night of the week, Saturday night. This day is when most concerts and events happen in the Square. So this night, the restaurant was very busy, especially at the entrance, so much so that, without a reservation, we almost decided to leave.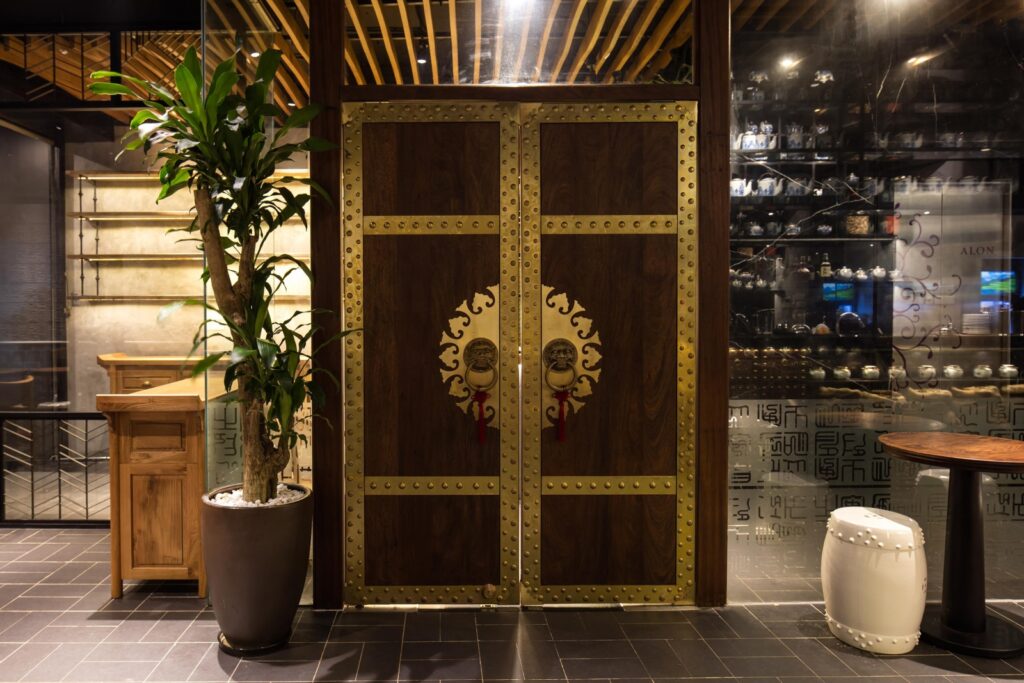 Fortunately, the wait wasn't too long, as there are many floors in this restaurant. Apparently, when you enter the restaurant, they will ask you if you want to eat a hot pot (lu) or normal food. They will send you to a specific floor according to your choice. We came here to eat normal dishes, so we were invited to join the 2nd floor as the first floor was already full.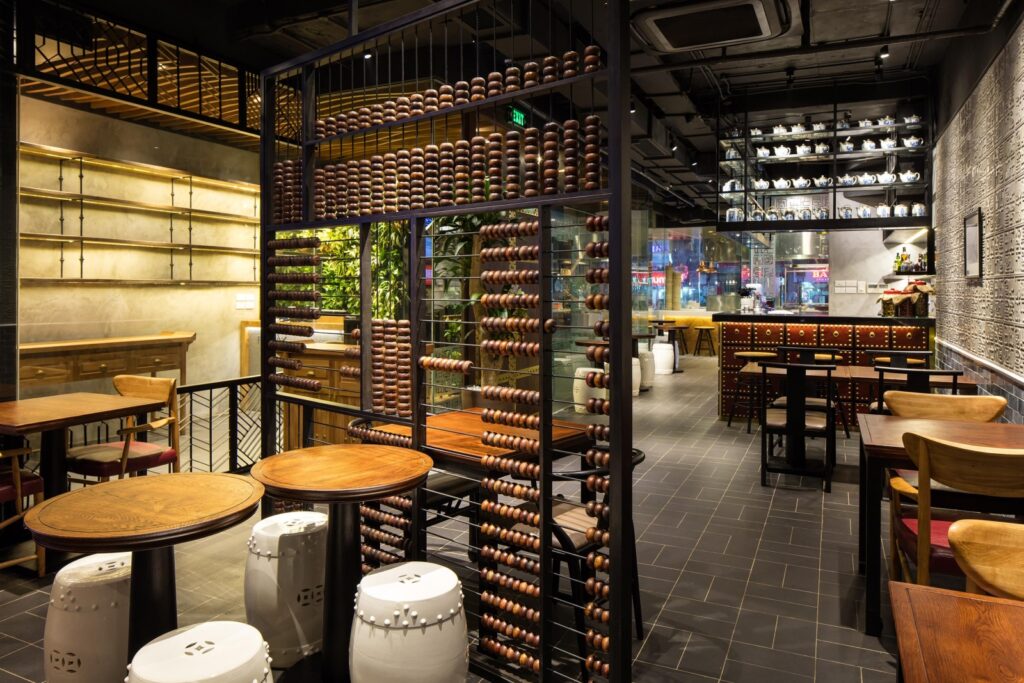 The decoration of the restaurant is very reminiscent of Chinese culture. The furniture and lighting are well made, and there is an open kitchen that lets you have a preview of the food that will end up on your plate, perfect to whet the appetite, combined with a screen in the entrance showing you reels of the cooking process.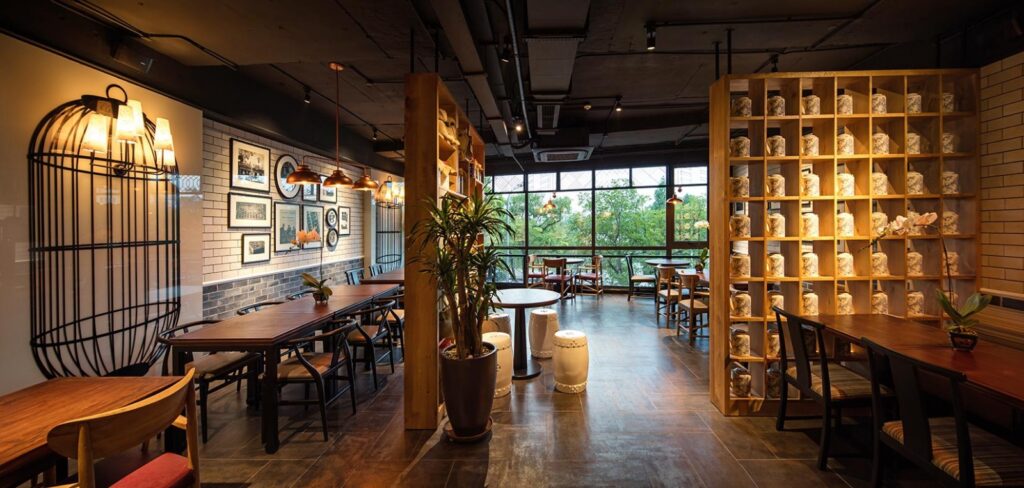 The second floor gives a beautiful view of the walking street surrounding the lake, though it's impossible to watch a concert from this location. On each floor, you have a dedicated staff kitchen and a counter to pay your bill.
I've personally never been to China, so I can't really say if the configuration or the interior design is original or traditional. It definitely looks Chinese, though.
The food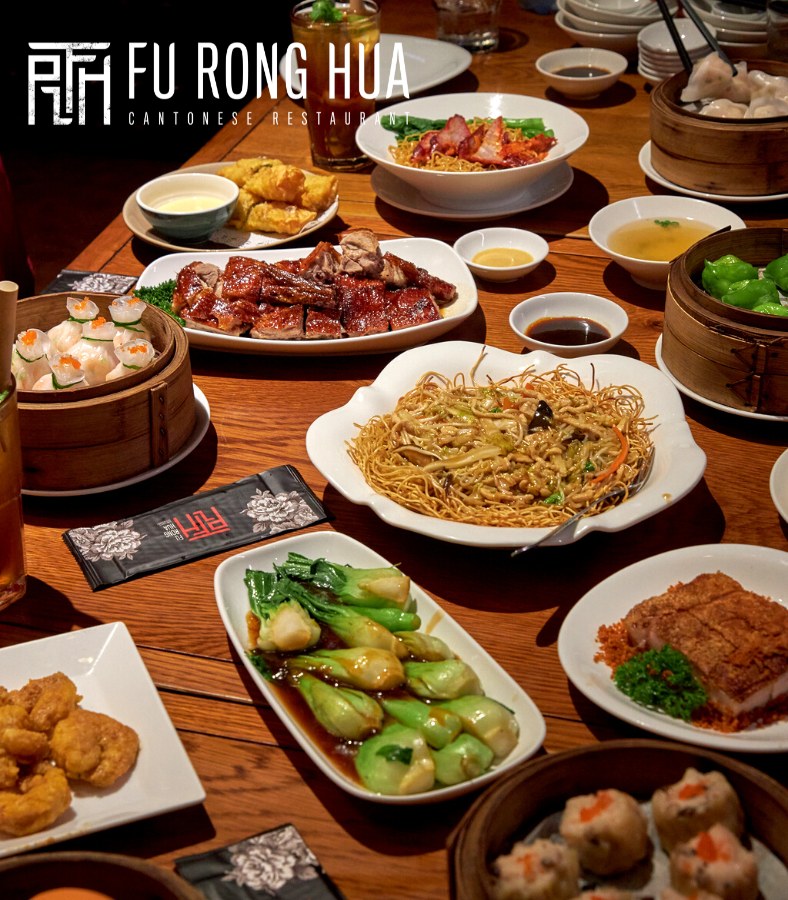 The waitress will bring you to your table and give you a paper with the list of food—not as different as a paper given at a sushi buffet—but this time accompanied by a menu with illustrations to help you recognize the dishes visually.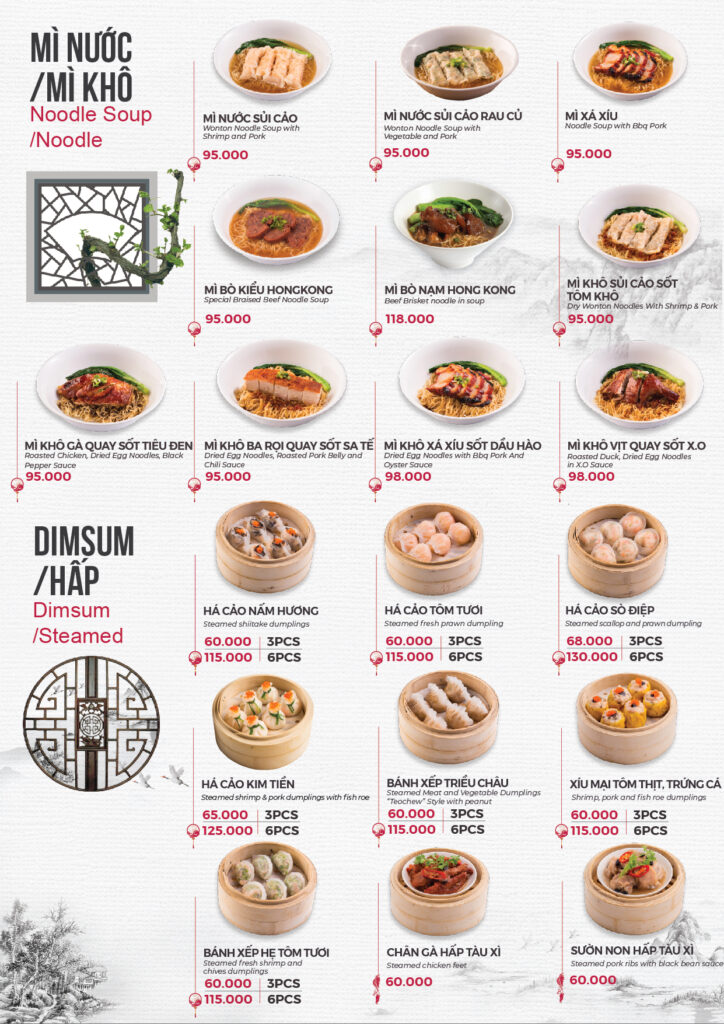 The menu is incredibly rich; they have basically two pages and a half of choices, probably nearing 100 different items.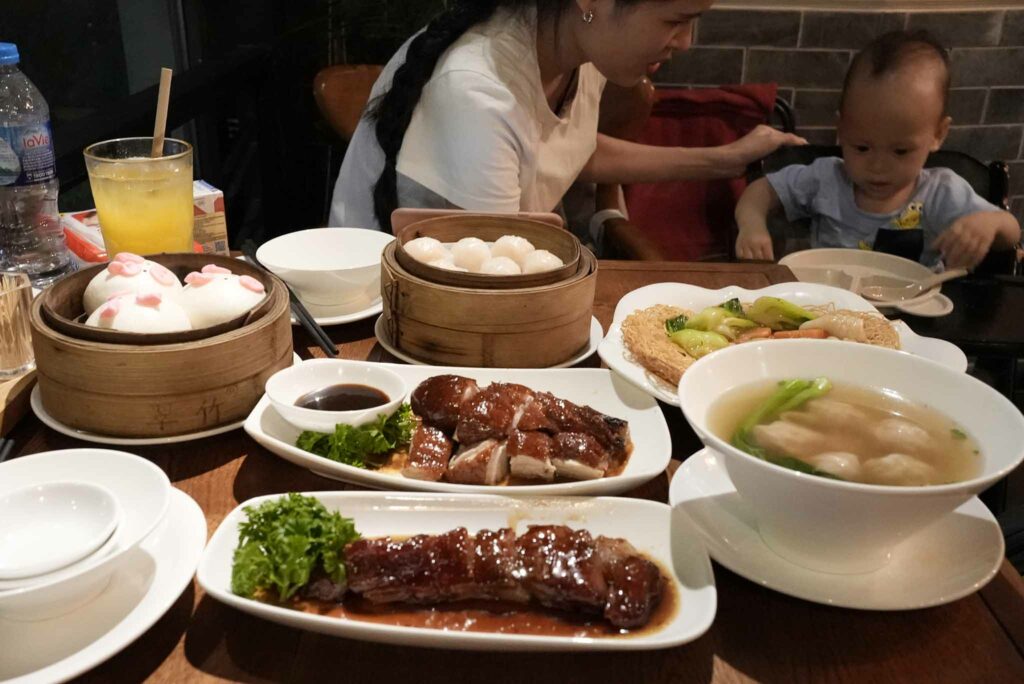 For our first try, we wanted to be safe and choose some classic dishes we already knew and missed, such as Peking Duck, Char Siu, Wonton, seafood fried noodles, dim sum, and dumplings for our baby.
I was personally hoping to see these Peking Duck Pancakes on the menu, but perhaps it is a non-traditional recipe.
The restaurant proposes popular recipes and executes them with care. I used to eat a lot of Peking-style duck with a traditional Chinese recipe back in France, and I have to say that the taste of the chicken is very different from the recipe in Vietnam.
First off, duck meat in France is larger in size and very fatty too. This duck and the Xa Xiu were delicious and particularly tender and juicy. In Vietnam, the poultry tends to be firm and lean, which is actually a gauge of quality when it comes to farming since the animals need to be running around to have this kind of texture.
I have to say that, when it comes to taste, tender and juicy is a very good combination used by many fast food chains, such as KFC or Popeyes. For French people, for example, meat should always be cooked this way. That's why in America, male chickens are sadly discarded.
The duck and Xa Xiu were both accompanied by a delicious sweet sauce, maybe a tad too sweet for the Char Siu.
The Ha Cao (Dim Sum) were home-made, using fresh shrimp. I have to say it feels completely different than the frozen ones you can buy in the supermarket.
The sui cao was good as well, even though the soup was nothing special. The same goes for the banh bao; at least they didn't have this coconut taste you can also find in the bread here.
The Mi Xao was tasty, prepared in a wok, and not served with noodles coming out of a Mi Goi like some restaurants would do here. Unfortunately, the noodles were not the ones that you can eat crispy, in my opinion.
The drinks we tried were nothing special but still did their job of cleaning our palates properly.
Verdict
7.8 out of 10
Cantonese food is very well known and appreciated worldwide. This restaurant is one of the best I've tried when it comes to Chinese food.
The strength of this restaurant, I believe, is the meat. Vietnamese people also eat a lot of roasted duck and Char Siu. But the meat is usually not as good when it comes to tenderness and juiciness, in my opinion.
The rest of our order was also good and reminded me of the food I eat in my home city at Tang Frères and other restaurants.
Perhaps we missed a bit of the siracha here called Chinsu because of the famous brand, or really Tng t, to mix with our soy sauce for the dim sum.
The price for the meal was around 1,000,000 VND, so no wonder the products were a bit higher in quality than the more affordable options.
This place reminded me a bit of a chain restaurant with a certain level of quality but high prices compared to the average Vietnamese restaurant.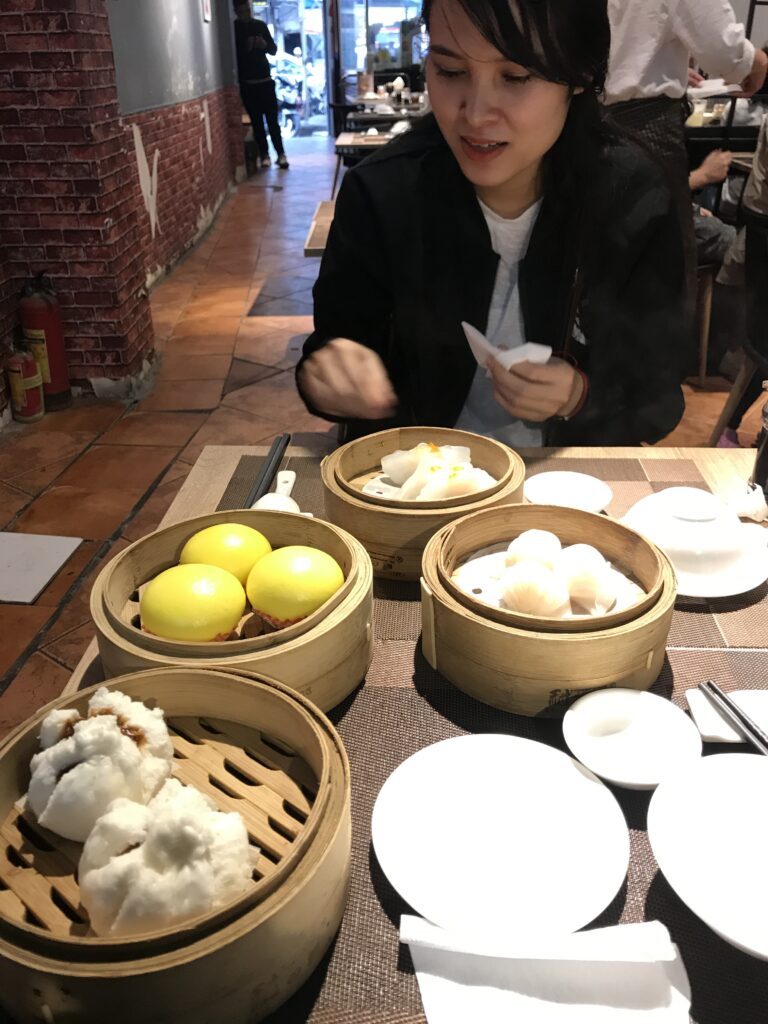 For example, you can have a similar experience at restaurants such as Luk Chew Hong Kong and Dim Sum Corner in Hàng Bông for less money and in a more popular setting.
I don't think this restaurant is the best when it comes to each dish, but overall, if you are looking for a place where the standard is high for every meal, the decoration is more elaborate, and you are willing to pay a premium, this place could be the right one for you.
Informations
Fu Rong Hua
Address : 9 P. Đinh Tiên Hoàng, Hàng Trống, Hoàn Kiếm, Hà Nội
Phone : 024 3936 9797
Website : http://furonghua.com.vn/
Facebook : https://www.facebook.com/jacksonsvietnam