Factory & Co is a restaurant reminiscing about the culture of New York. Founded by French entrepreneur Jonathan Jablonski, this restaurant chain has 20 restaurants at the moment and is growing very fast.
We had the opportunity to try one of these factories in our local mall, Bay 2, and we really enjoyed the experience. We will see in this review why you should definitely find the time to try this new restaurant chain.
The location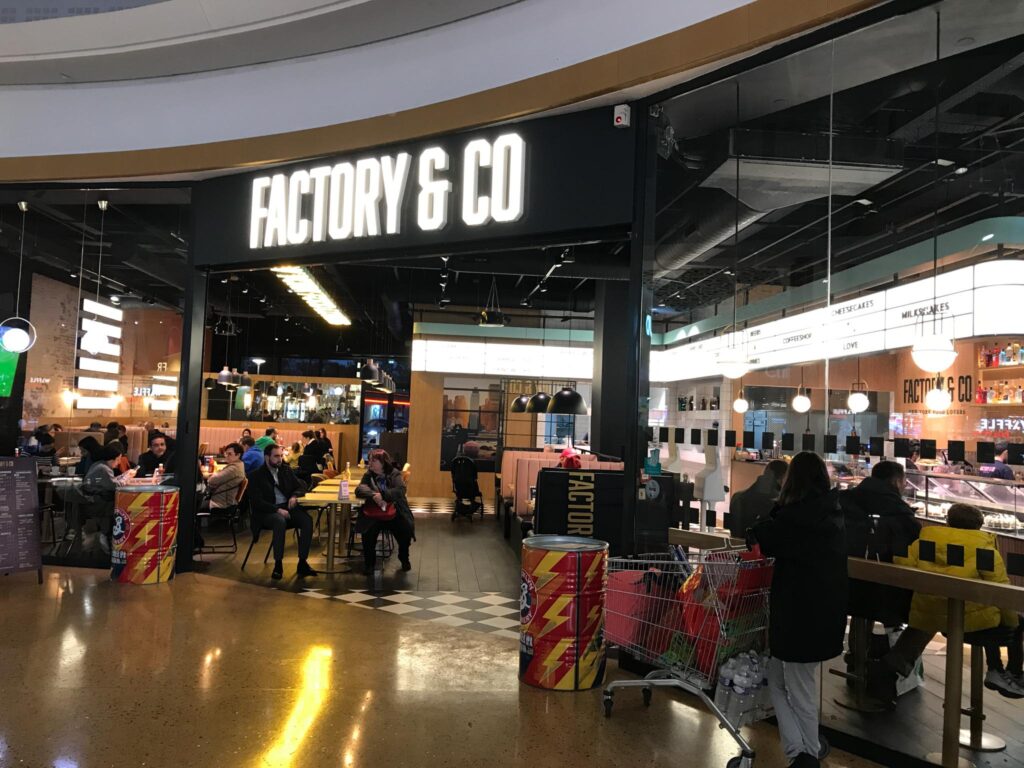 We really fell into this restaurant by pure chance. We were supposed to bring our son to play indoors this day, but the location was closed, so we decided to go to the next-door mall to let him play around.
While walking around the mall, we found this huge restaurant that honestly looked amazing from the outside.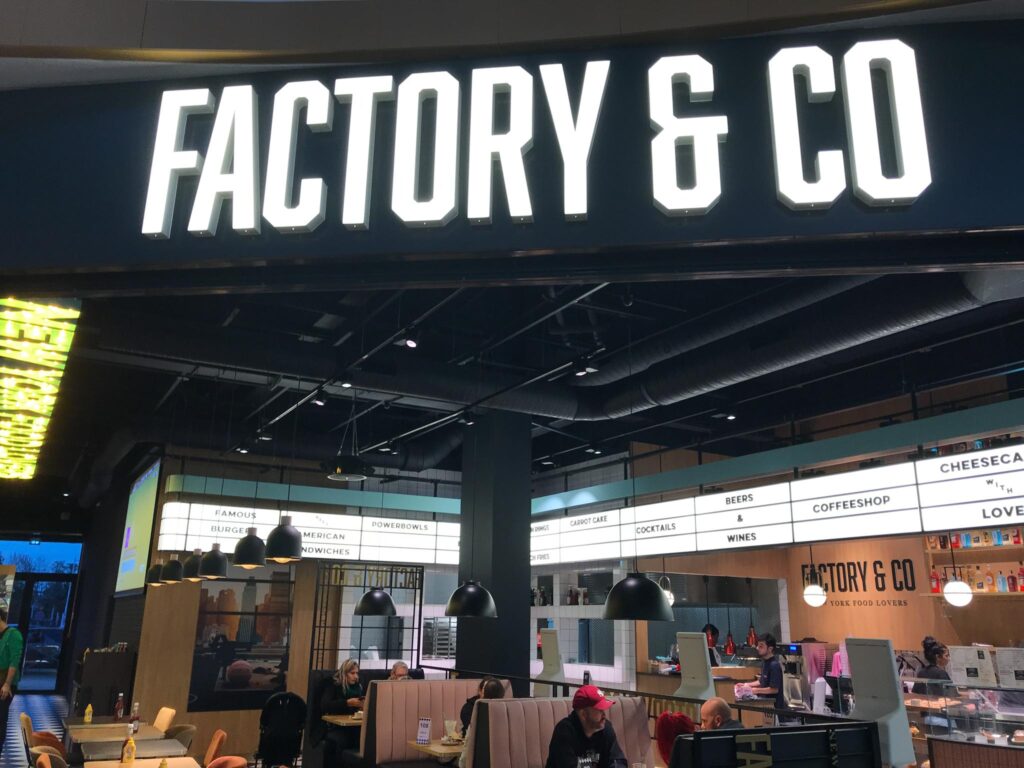 The design is quite reminiscent of the US; the names of the products on the wall look like signs you would find in a theater.
The Factory & Co. brand is absolutely massive, and the overall theme when it comes to colors is black and white. I don't know anything about the founder, but I think he definitely found his inspiration in the US. So much so that I am surprised this is not an American franchise.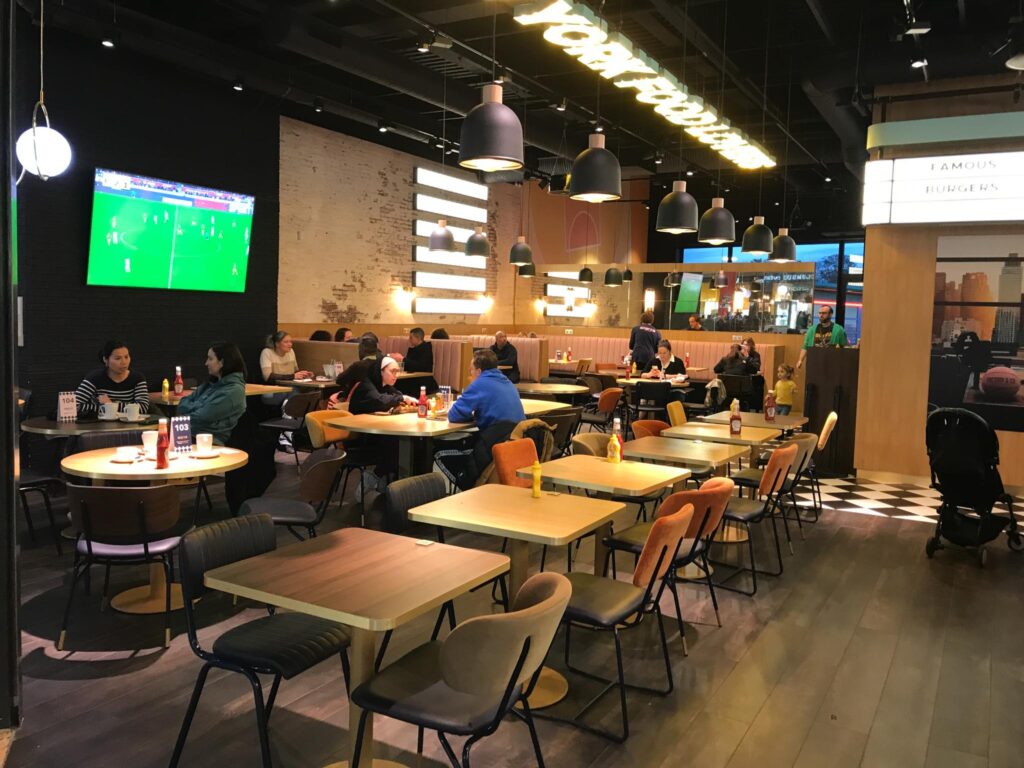 Again for a restaurant inside a french local mall, this place looks amazing. When it comes to design it beats places like Five Guys, the big chains like McDonals or even smaller chains like Au Bureau.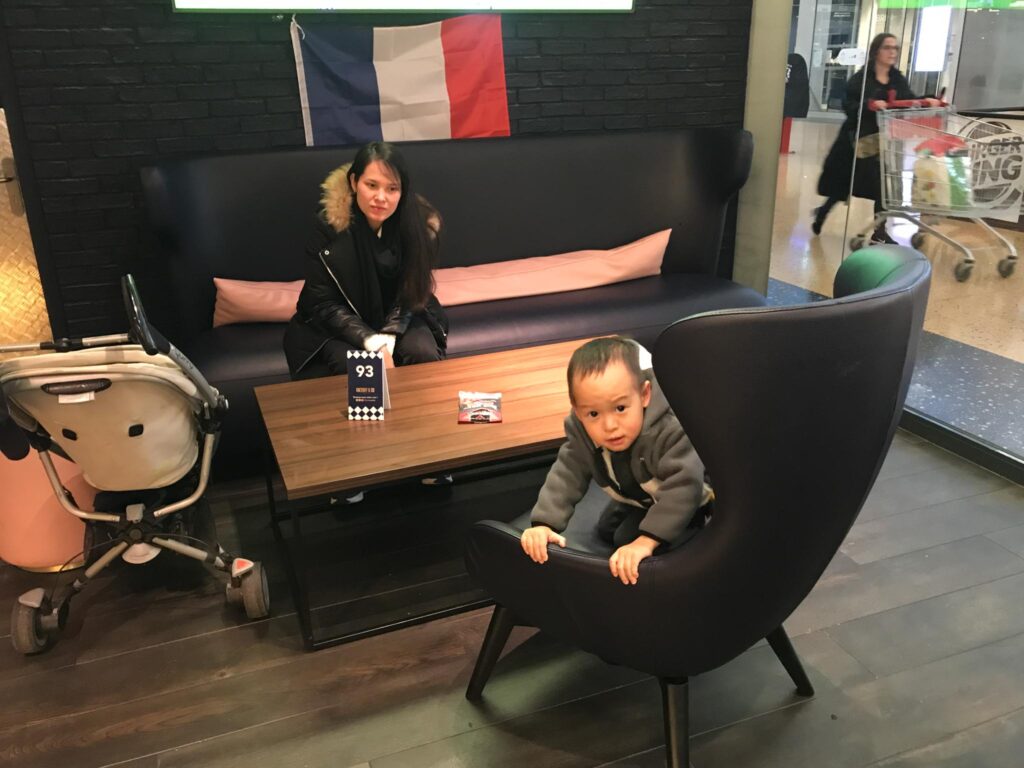 There are screens everywhere, which is quite cool and quite the essence of what you would find in the USA. Having lived there for a while, this reminds me of a mixture of a sports bar with high-end fast food.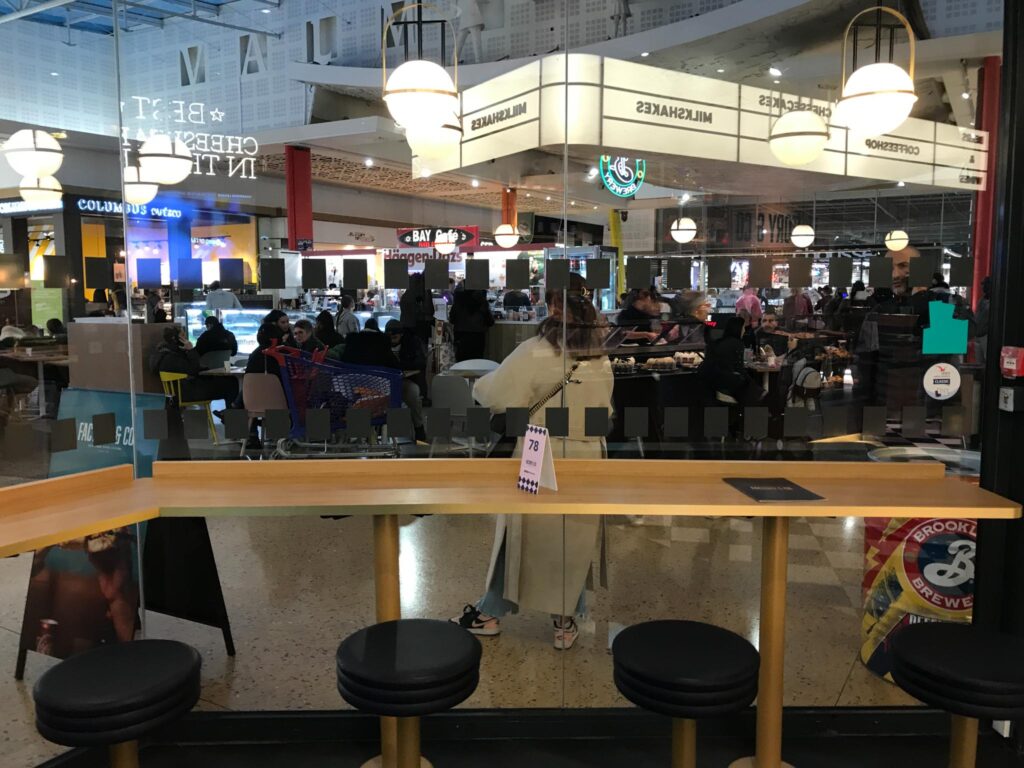 There are tons of different seats, from the comfortable sofa to the banquets with a table, the seats for one or two people, or the regular tables.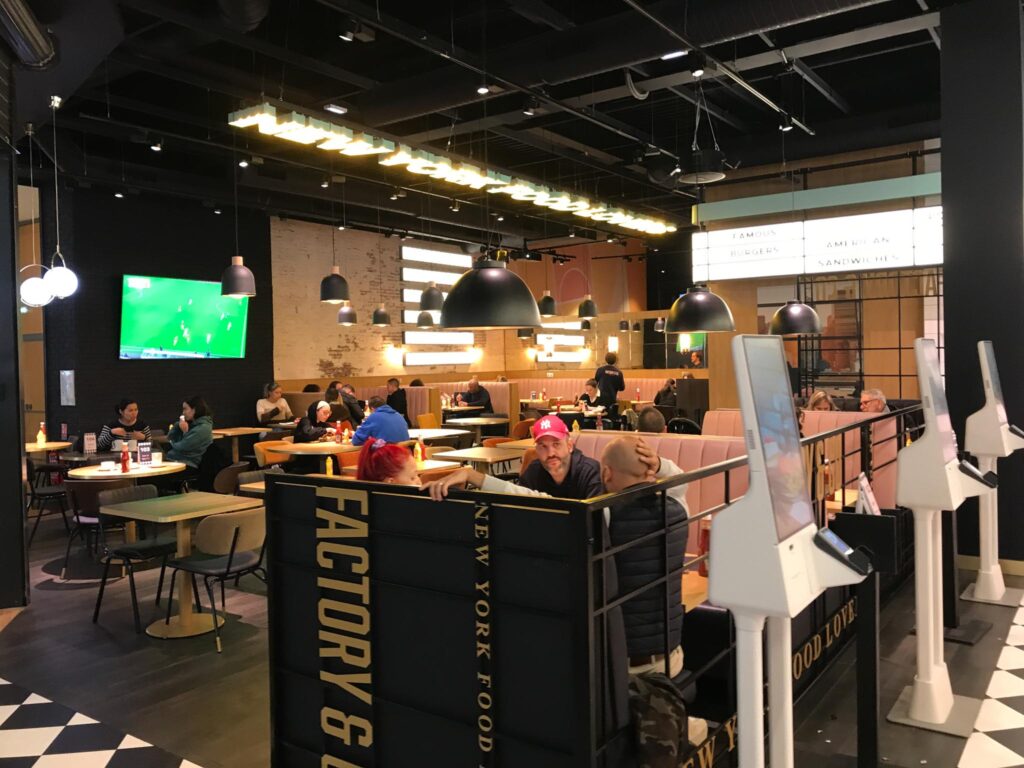 I wasn't planning to make a review this day, but I have to be honest, I was absolutely amazed by the place and the quality of the design. Even the ordering kiosks looked quite sleek.
The menu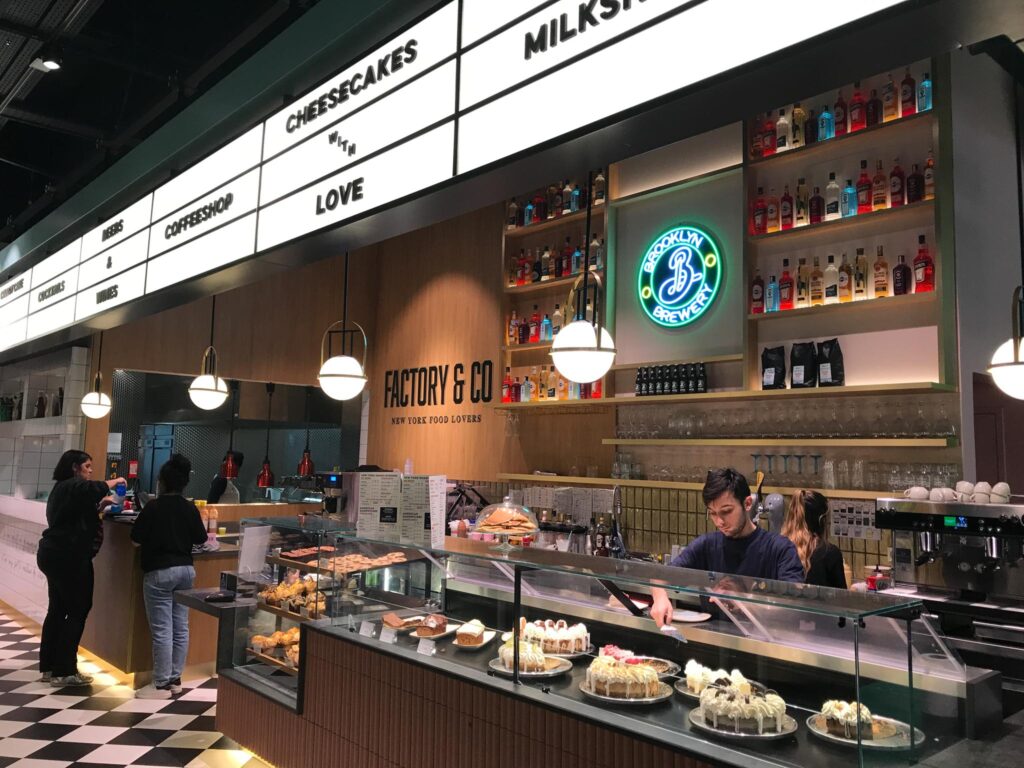 Factory & Co makes burgers, bagels, coffee, desserts and of course cheese cakes. This is actually the main reason why we entered this restaurant in the first place.
I am the kind of person who really enjoy cheese cake and it was just around 5 p.m, too soon to have a dinner.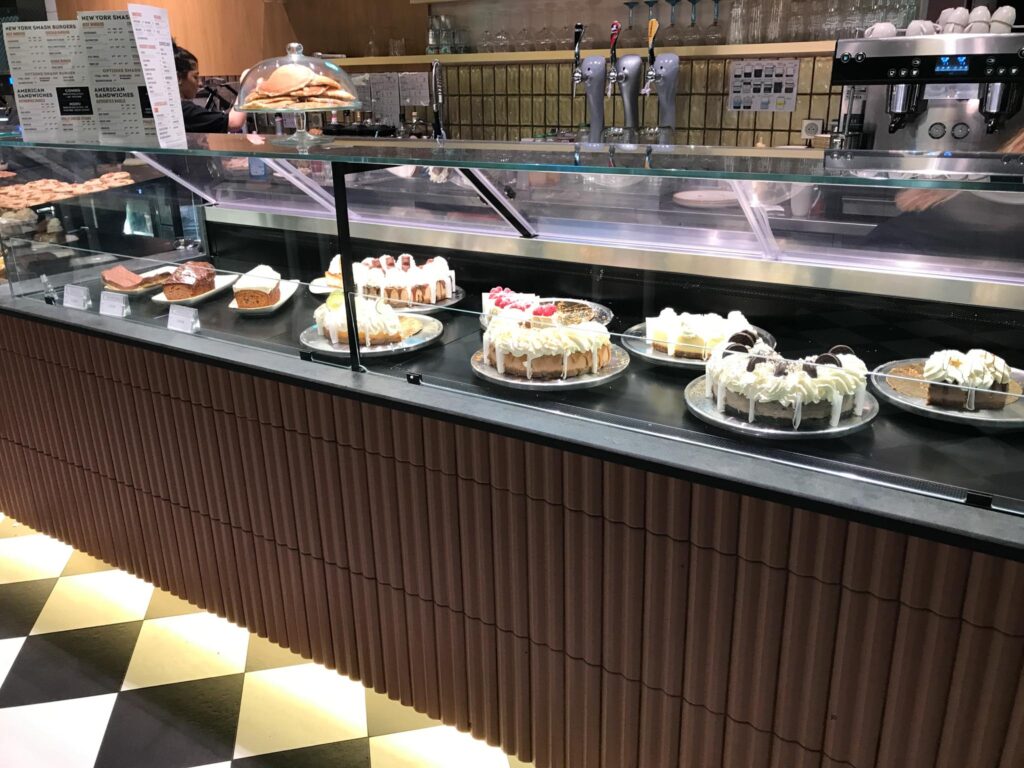 The cheesecakes look quite amazing. I love that you can see them inside this window display in their full form.
This is very reminiscent of places like The Cheese Cake Factory, where they actually have their own recipe and bake their own cake. This is way better than just serving the industrial desserts you would find in some places.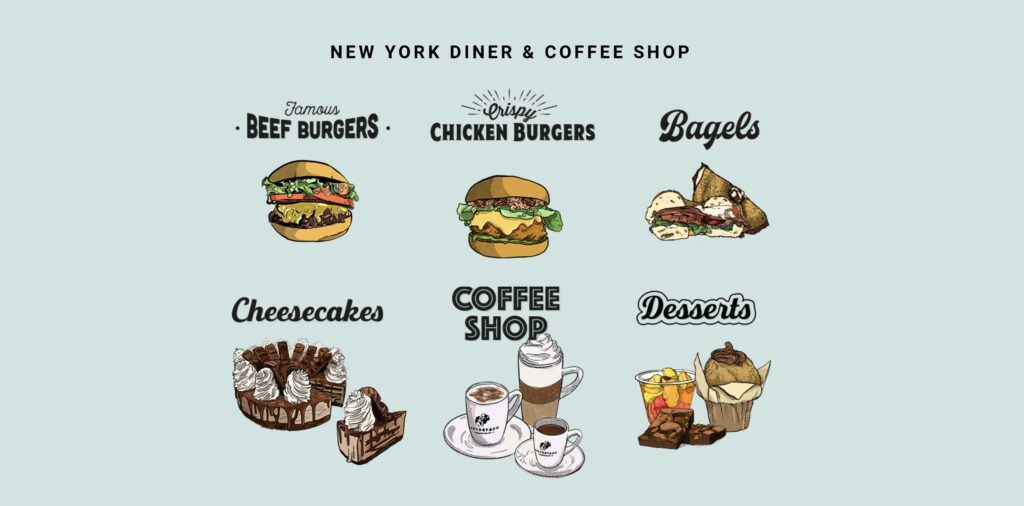 We used one of the kiosks to order and get a glimpse of the menu. We didn't go in depth, but we will definitely come back to try their food as well.
Our experience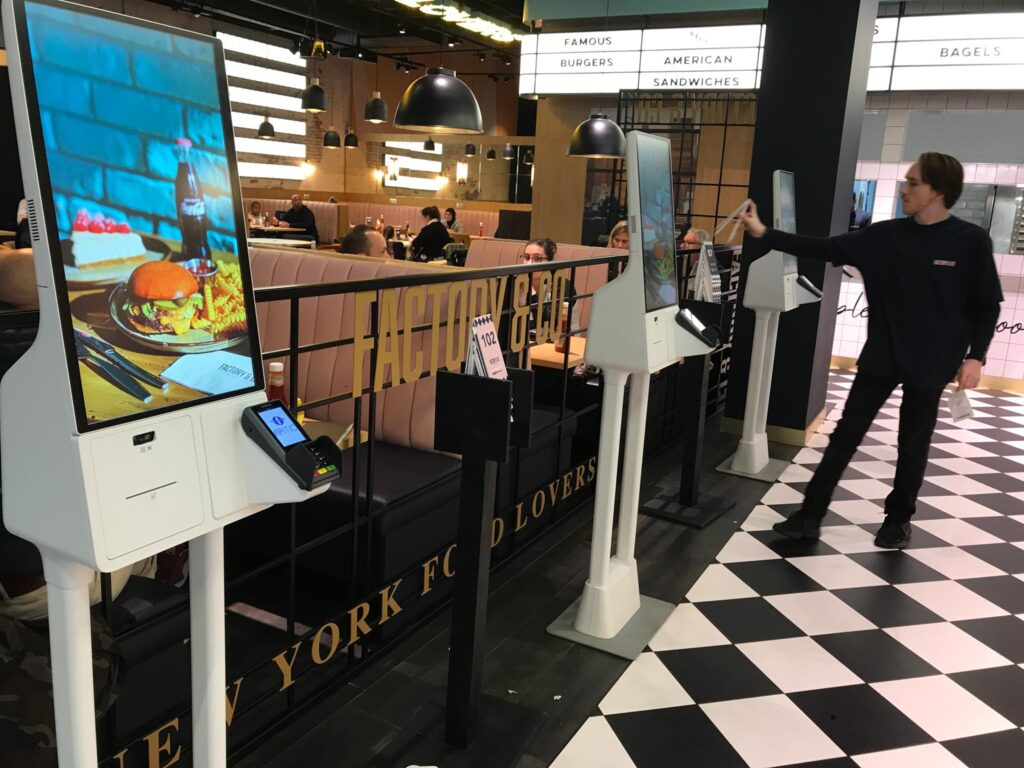 Our experience was quite limited since we only came there during the afternoon for a sweet treat. The kiosks were very reminiscent of what McDonald's is doing.
I think it's a great idea to just follow what the leader does; at the end, this is just a tool within the experience.
We ordered our items and paid directly by card, holding on to a number that was entered on the screen and placed on our table. Soon after, a nice waiter came with our order and served us quite quickly.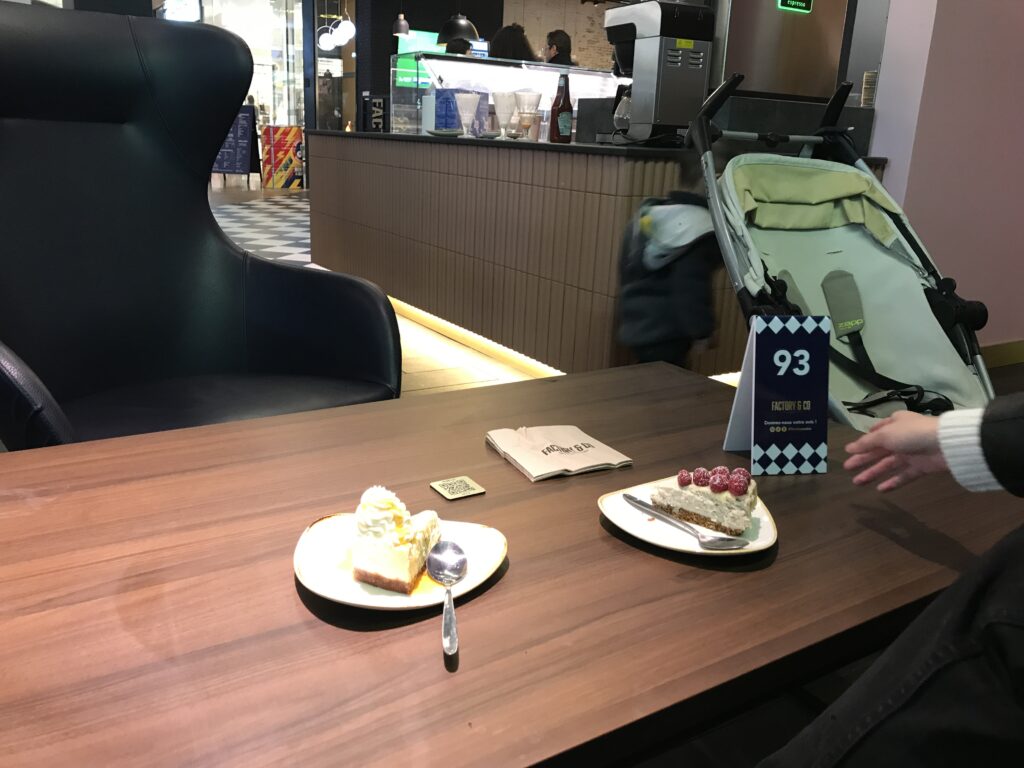 I am quite a big fan of cheese cake. I wouldn't say I am an expert, but I lived in the USA, so I had plenty of them, whether it's in regular restaurants, bakeries, or specific places like The Cheese Cake Factory.
I even tried some Asian versions of the cheesecake, notably the Japanese cheesecake. All of them were delicious, as you can't really go wrong with fat and sugar.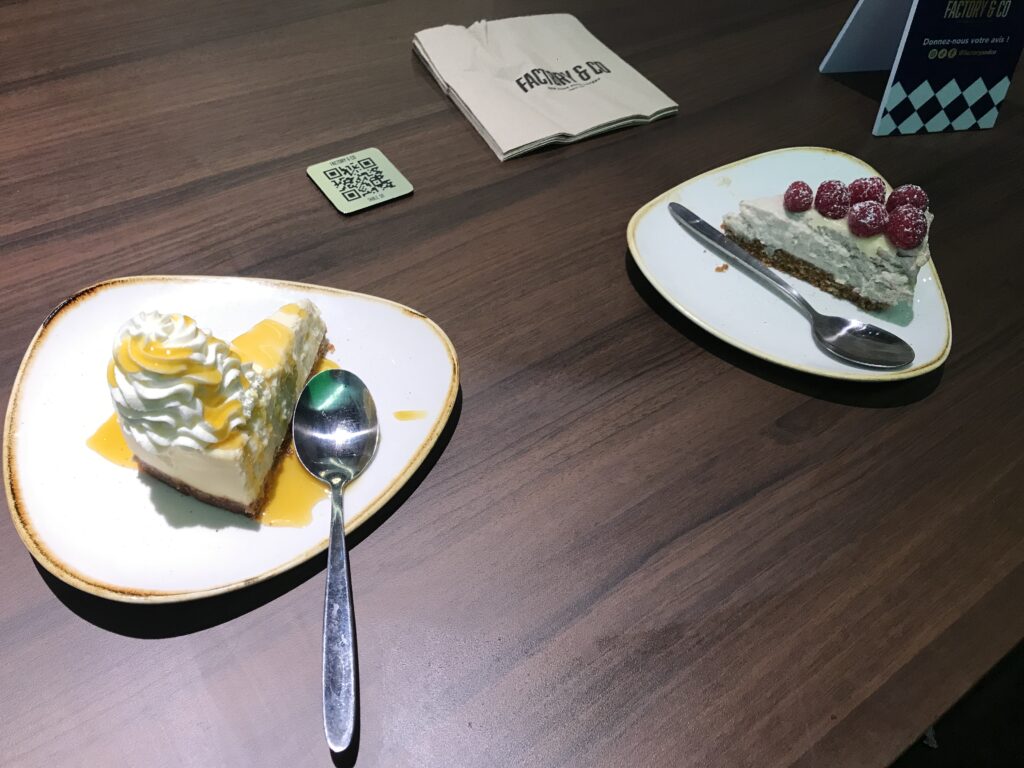 To put it simply, this is probably the best cheesecake I've ever had. This cheesecake doesn't taste like a regular one, though.
Regular ones are quite solid; they almost have the texture of solid ice cream, if you know what I mean. This cheese cake is like the uncooked version on Steroid.
When I say steroid, I mean that the cheese feels quite rich in flavor and in sugar and fat content. Hell, you can even feel the amount of sodium in the cheese. But hey, this is exactly what we are looking for when we go to an American dining restaurant.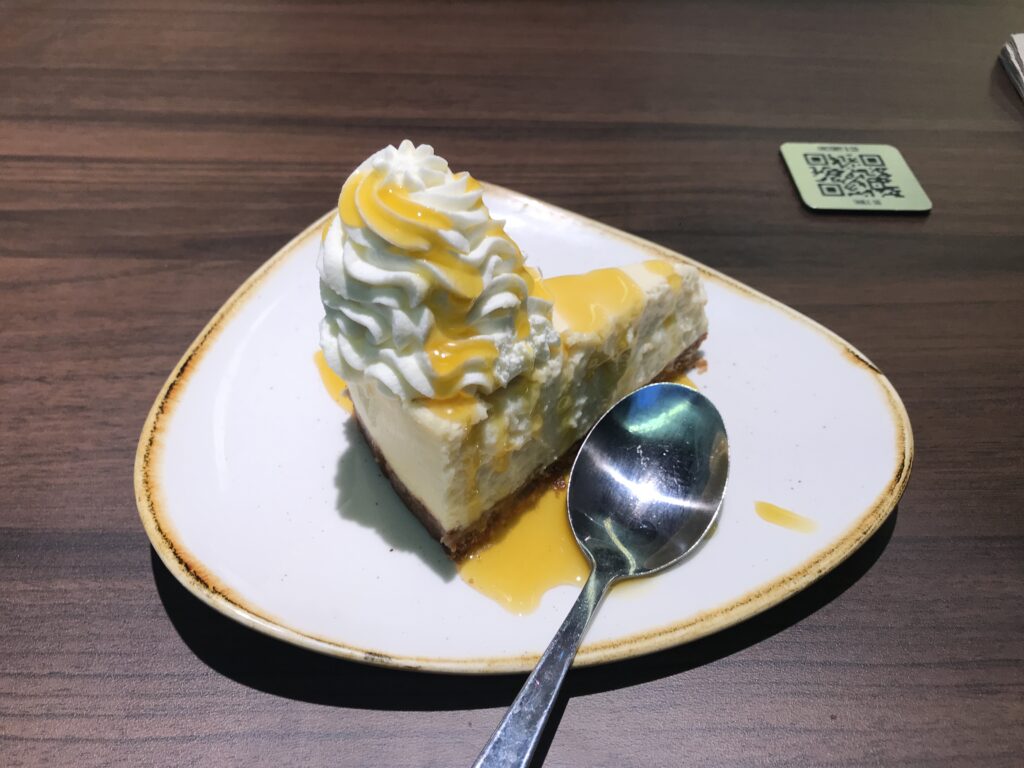 We want very strong tastes and unhealthy food. The kind of food you only eat once in a while as a treat, if you see what I mean.
In this regard, these cheesecakes from Factory & Co. deliver like no others can. The passion fruit sirop was a perfect match, and the raspberry was a perfect mix as well.
The passion fruit cheese cake even came with a heavy whipped cream that was very generous and gourmand as well.
Our second experience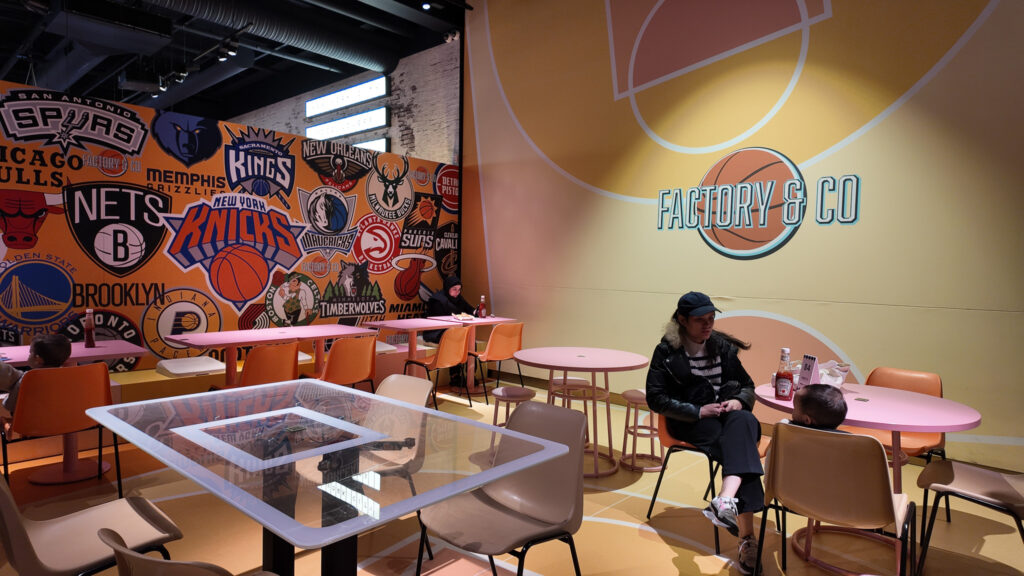 Since we liked our first experience so much, we decided to come back to try the burgers. This time around, we checked the room in the back, and it was very cool with an NBA design—very American.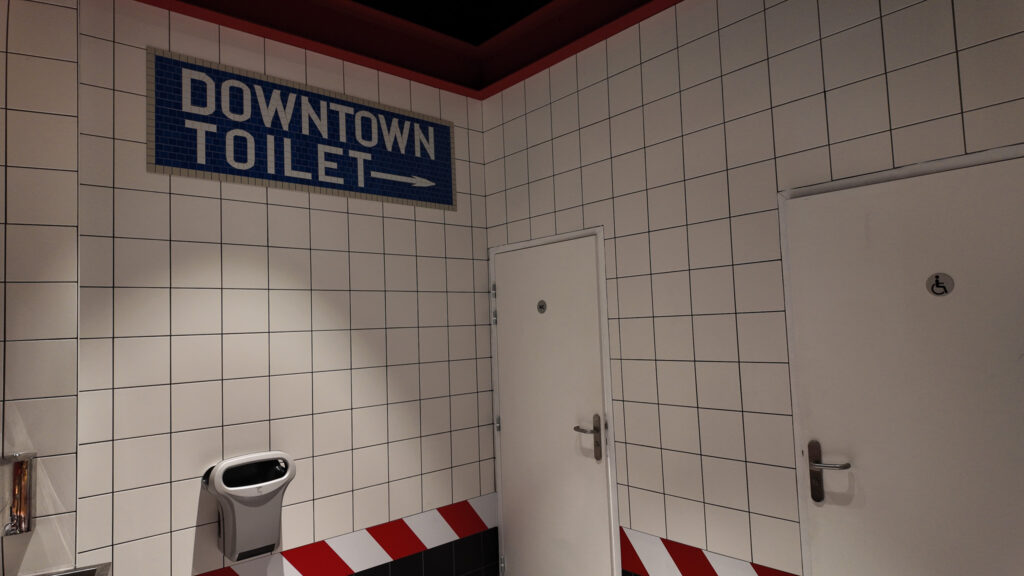 Even the restroom had a touch of American reference, which is cool. This shows that they truly care about the little details; it's a good sign.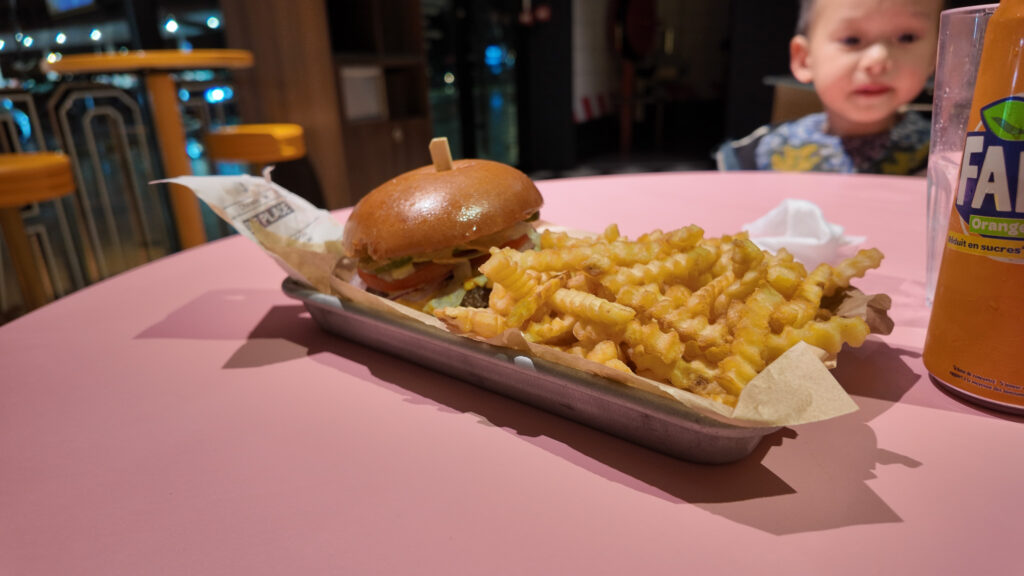 Our burger menu arrived, and the size was regular. Nothing extreme like I was expecting, since our last cheesecakes were very tasty.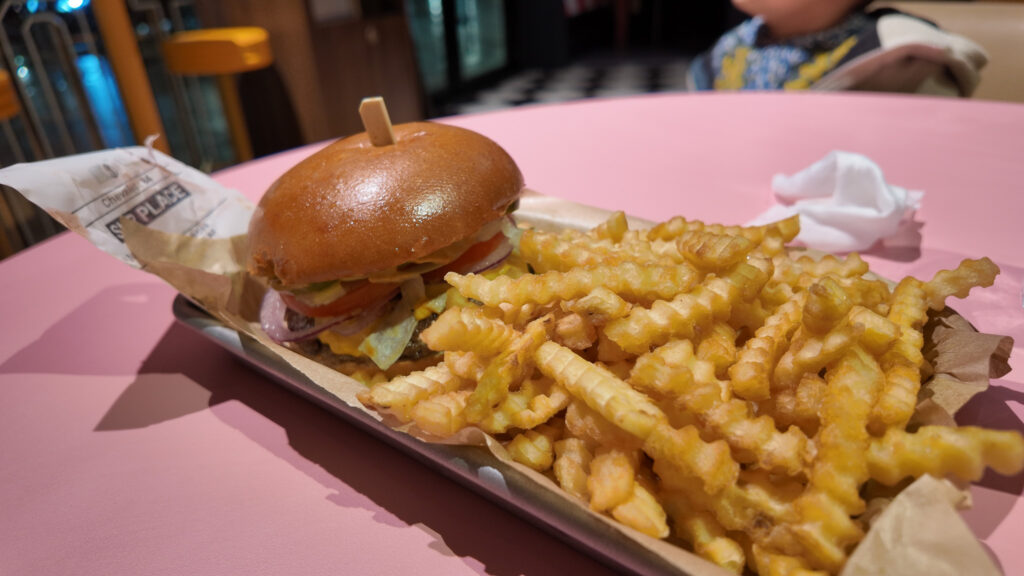 The fries had a crinkle cut, which made them extra crispy. They were very good, even though a bit more salt would have been welcomed. Every table had a bottle of Heinz at its disposal.
The burger was actually pretty good and reminded me of the ones I used to eat in the USA, more precisely in California.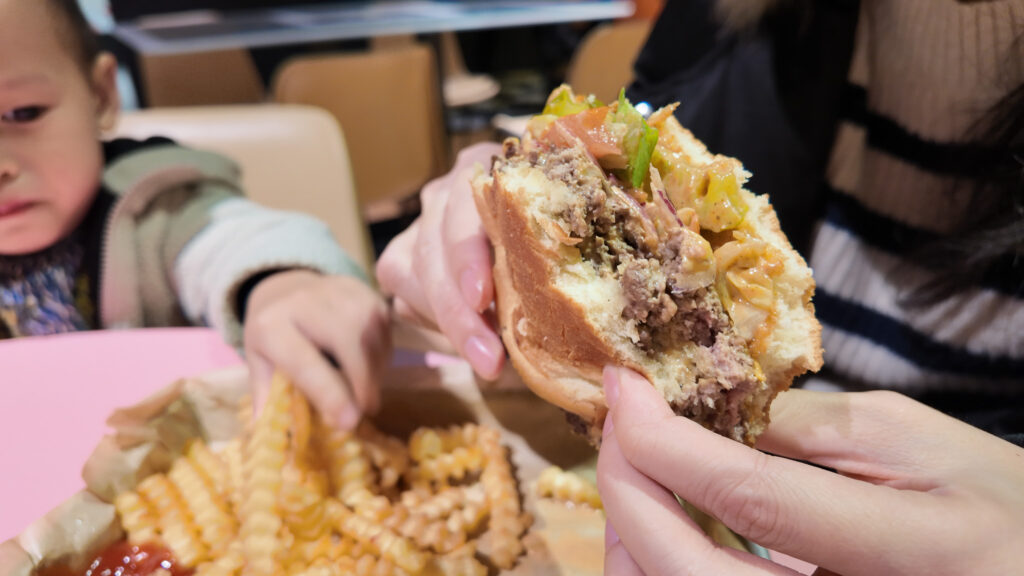 They definitely have an authentic taste to them, which is quite rare in France. Usually here, they try to make it extremely big or gourmet outside of the normal franchises.
This is, for me, the most authentic American burger I've tried, and this is great since this franchise's goal is to bring NY-style food to France. The meat was very tasty—not just the regular beef patties but a real hamburger.
The taste was quite balanced overall, which is also something I found to be true in good American joints as opposed to junk food establishments, where they really try to maximize taste to an extreme.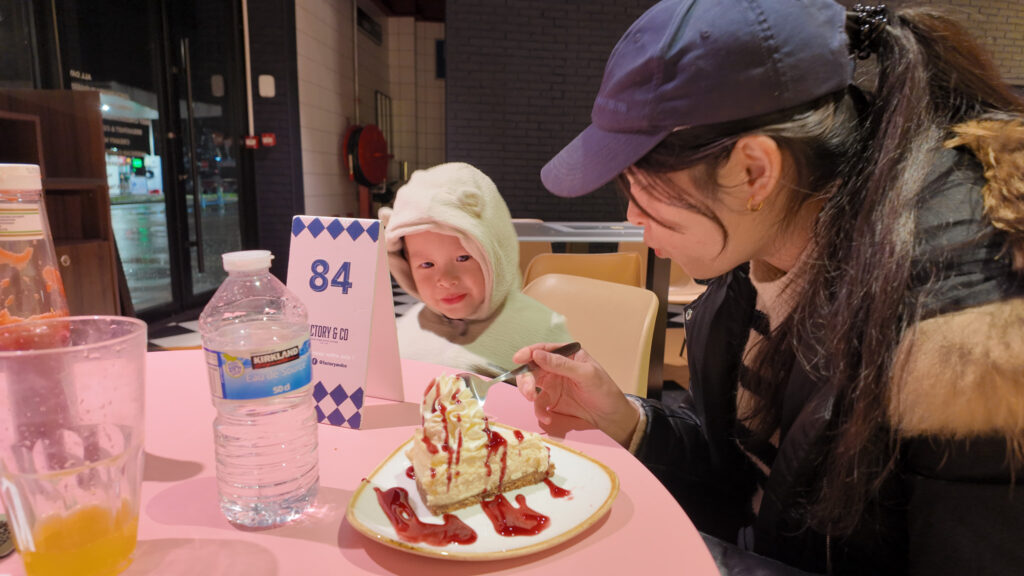 We ordered some cheese cake; this time they only had the NY-style cheesecake for 5,90 euros. We took two pieces, and the taste was actually very different than the last time we came.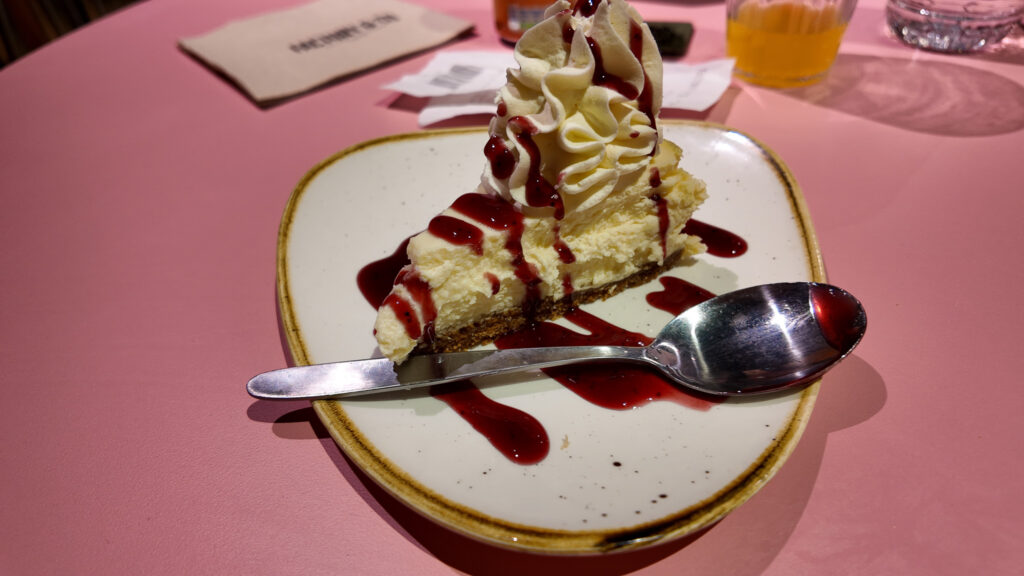 If the cheese cake was still extremely good, we felt like the last time we came, the cheese looked less cooked and more tasty, almost like a grey cream instead of the regular texture of the cheesecake. Perhaps the texture will depend on the flavor, or perhaps on the day, we'll need to come back to be certain.
Verdict
8.8 out of 10.
I believe I'm quite experienced when it comes to cakes since I've tried them on many continents, and Factory & Co. is, in my opinion, the best place to eat a cheesecake.
Those cheesecakes might not be the most refined, but let's be honest: when you go to an American dining restaurant, you are not looking for refinement, especially if you come from Europe.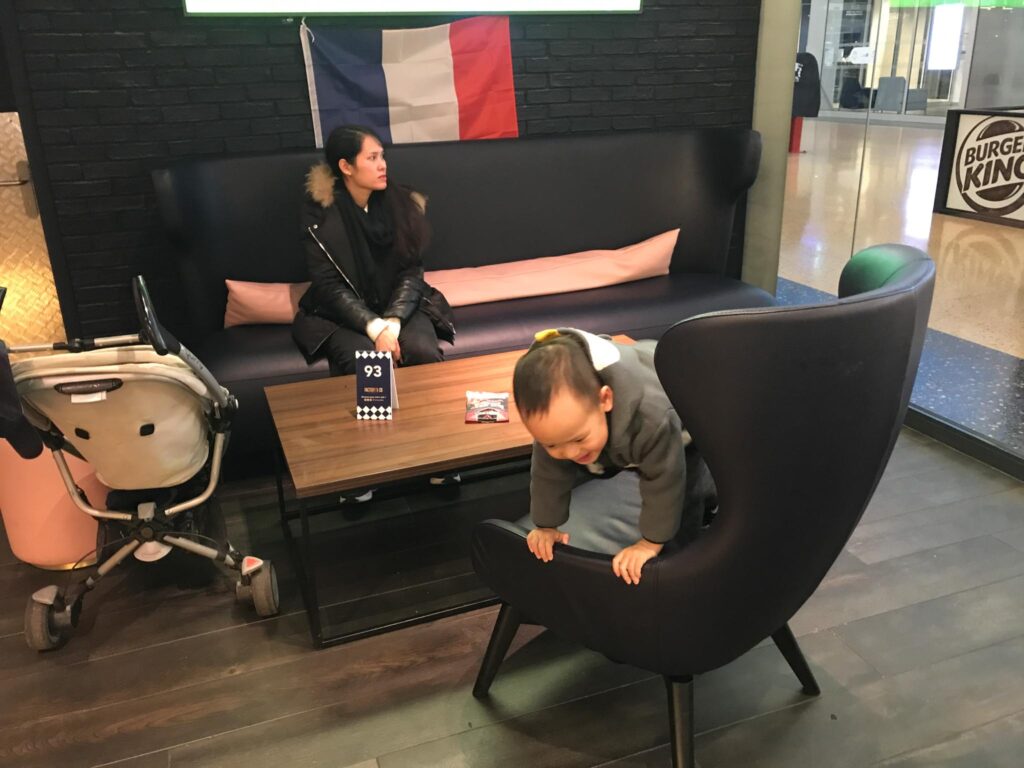 You come here for gluttony, and gluttony is what you get with these absolutely incredibly tasty cheese cakes.
We saw one of these restaurants in Val d'Europe near the Big Fernand and never really paid attention to it. But now that this chain is on our radar, we can't wait to try their burgers, and we surely hope that they are as rich in flavors as these cheesecakes are.
Informations
Factory & Co
Address : Centre commercial BAY, Centre commercial Bay 2, 2 Rue du Général de Gaulle, 77090 Collégien
Phone : 01 72 84 69 52
Official website : https://restaurants.factoryandco.com/plaisir/
Facebook page : https://www.facebook.com/Factoryandco/