Last year, we bought the DJI Pocket 2 to try to make some vlogs comparing our lives in Asia and France.
We knew at that time that the Pocket 3 was on the way, but we didn't have an official release date, only speculations.
We were pretty happy with the second iteration but felt like it was a little long on the tooth. We'll see in this article if Pocket 3 is actually the version we were hoping for.
What's a DJI Pocket?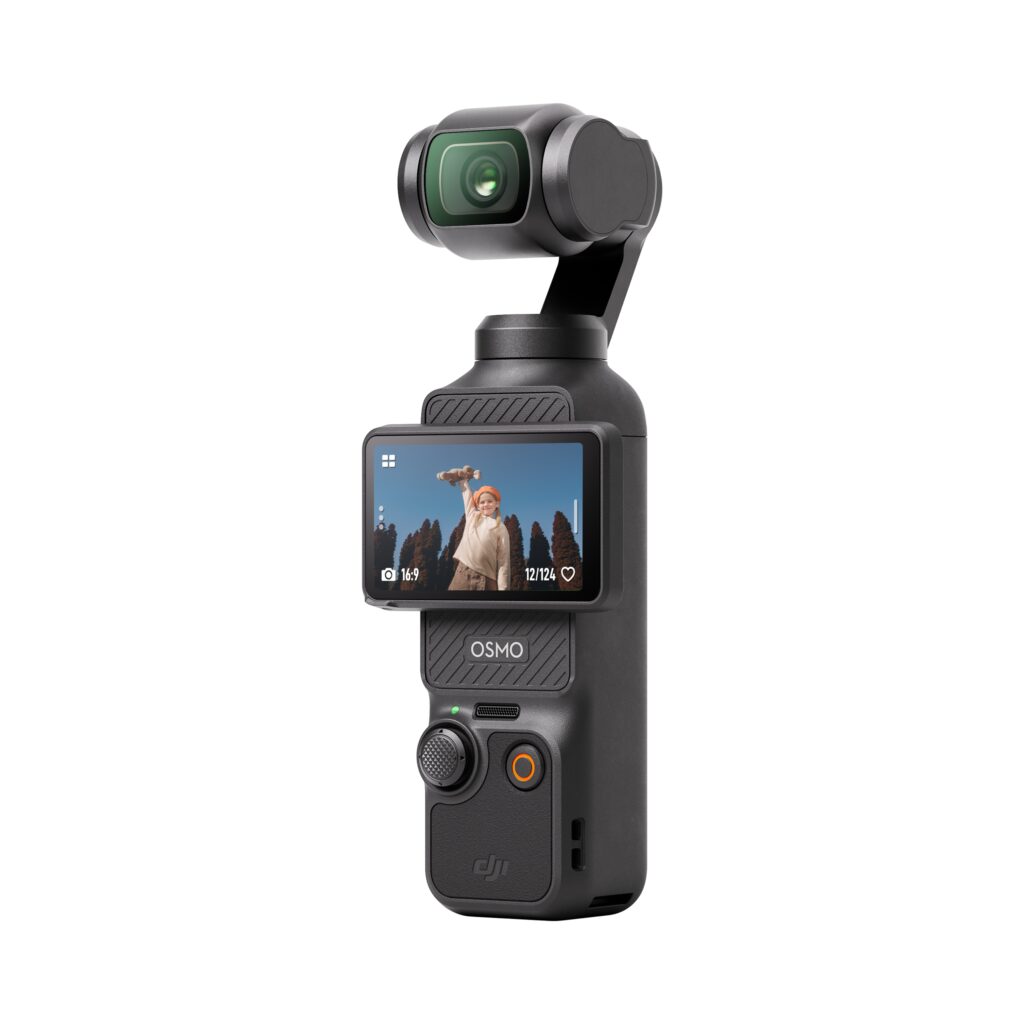 The first DJI pocket was aimed at vloggers looking for stability in their shots. The second version added some features, such as a wireless microphone.
For many reasons, the audio from these devices is absolutely stunning. We've got ourselves the DJI Pocket 2 Creator Combo last year and never used the wireless mic, not even once. That's how good the internal microphone is.
To get back to the subject, the DJI Pocket is a mini camera combined with a gimbal.
Why not use your phone?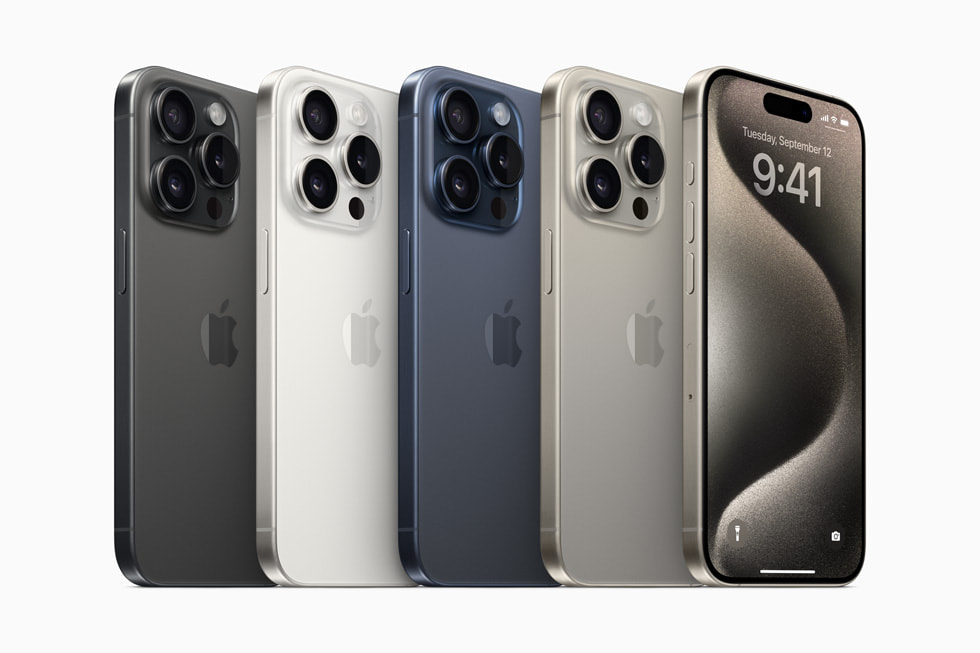 Using an iPhone 15 Pro Max seems to be more logical and practical since it's always with you. I have to say that the latest iPhone produces some of the best-quality video I've seen on a phone.
The Prores raw mixed with the apple log footage is definitely the reason why. The issue is that shooting Prores is not necessarily the best idea when it comes to storage space.
Vlogs tend to be long, somewhere between 1 and 2 hours sometimes. I am not saying that it's not possible, but it seems quite challenging to hold a phone and an SSD for two hours straight.
I feel like the Pocket 3 has better ergonomics for long content video, whereas the iPhone 15 Pro Max is great for people looking to really cut, switch lenses and pov, and edit their video.
For this, I already own my trusty Sony A7S III, which, in my opinion, will produce better quality, especially with the FE lenses.
What are the improvements over the Pocket 2?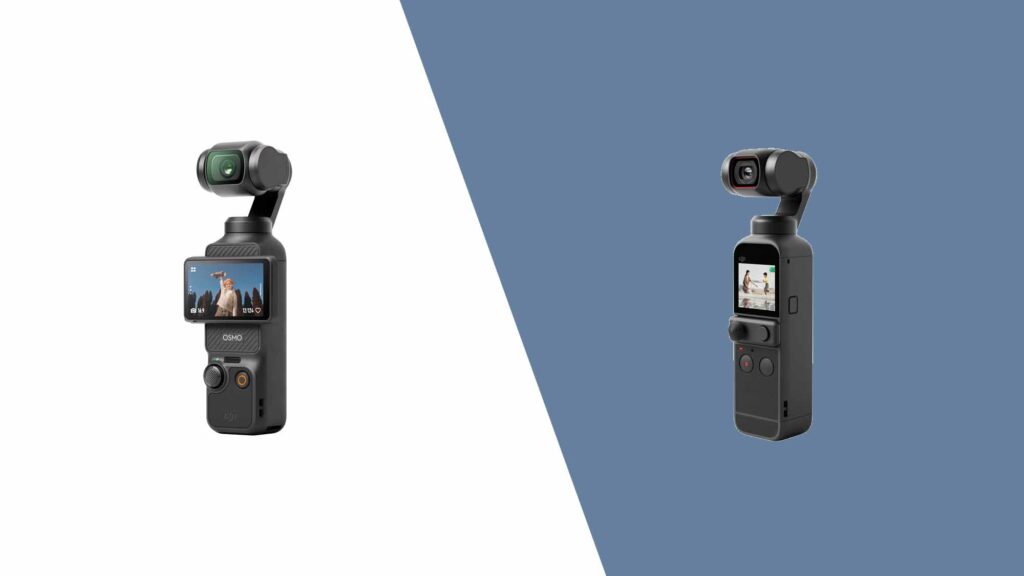 The sensor
The main improvement is a 1 inch sensor, which is bigger than the 1/1.7″. This bigger sensor provides better image quality, better low-light performance, and even some shallow depth of field.
The image is also recorded in 10 bits as opposed to 8 bits, so it will produce billions of colors with a much higher dynamic range. Something that was lacking in Pocket 2 was, in my opinion,
This time around, you'll also have D-Log M and HLG as 10-bit profiles. From my first tests, the image seems much better, and if you don't believe me, you can watch this video by Brandon Li.
A better integrated system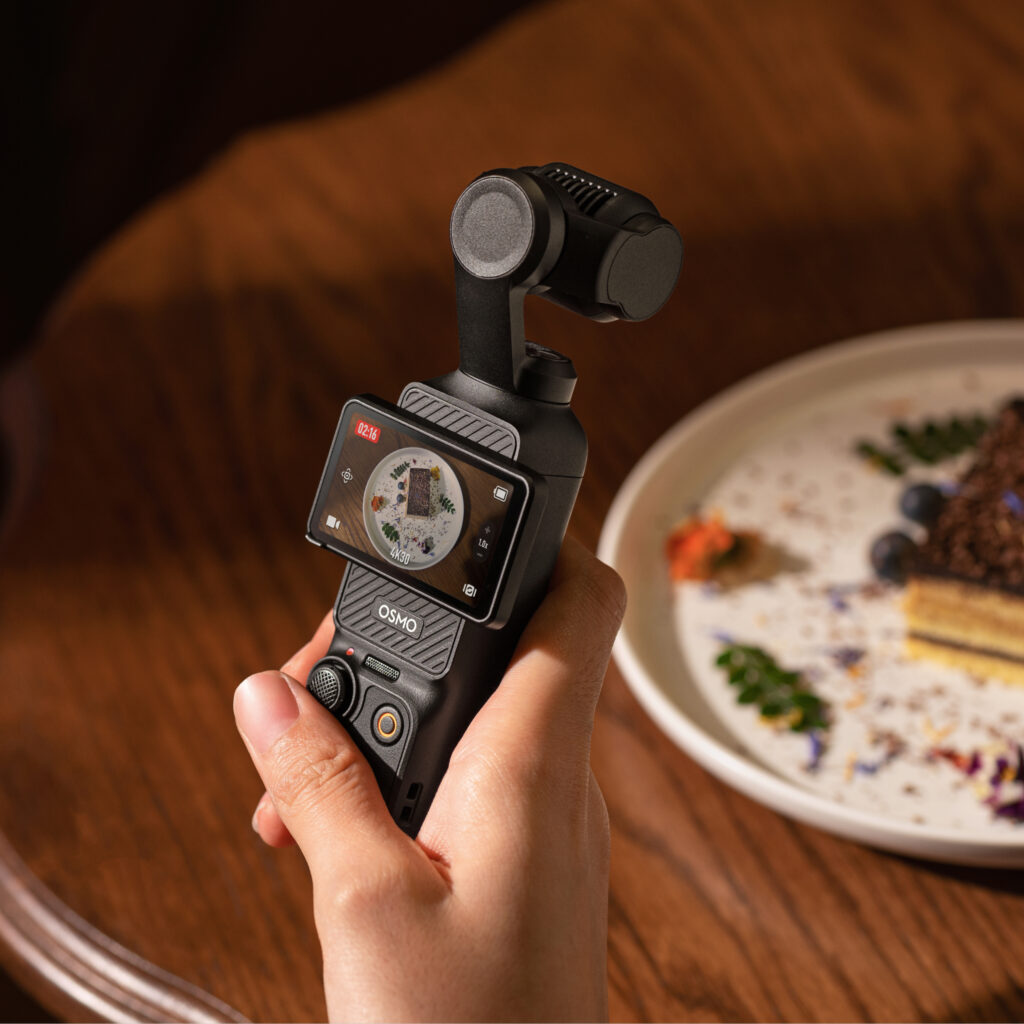 The screen
The screen is also one of the big upgrades. It was honestly too small in the Pocket 2, where you could only frame it approximatively.
It was almost impossible for me to get a decent composition while filming myself in the driving range. This screen is longer and can be flipped from vertical to horizontal.
The microphone
Image is not the only improvement with the Pocket 3. The Creator combo includes a new wireless microphone that seems to be using the new 32-bit floating technology. This means no more audio clipping.
An additional battery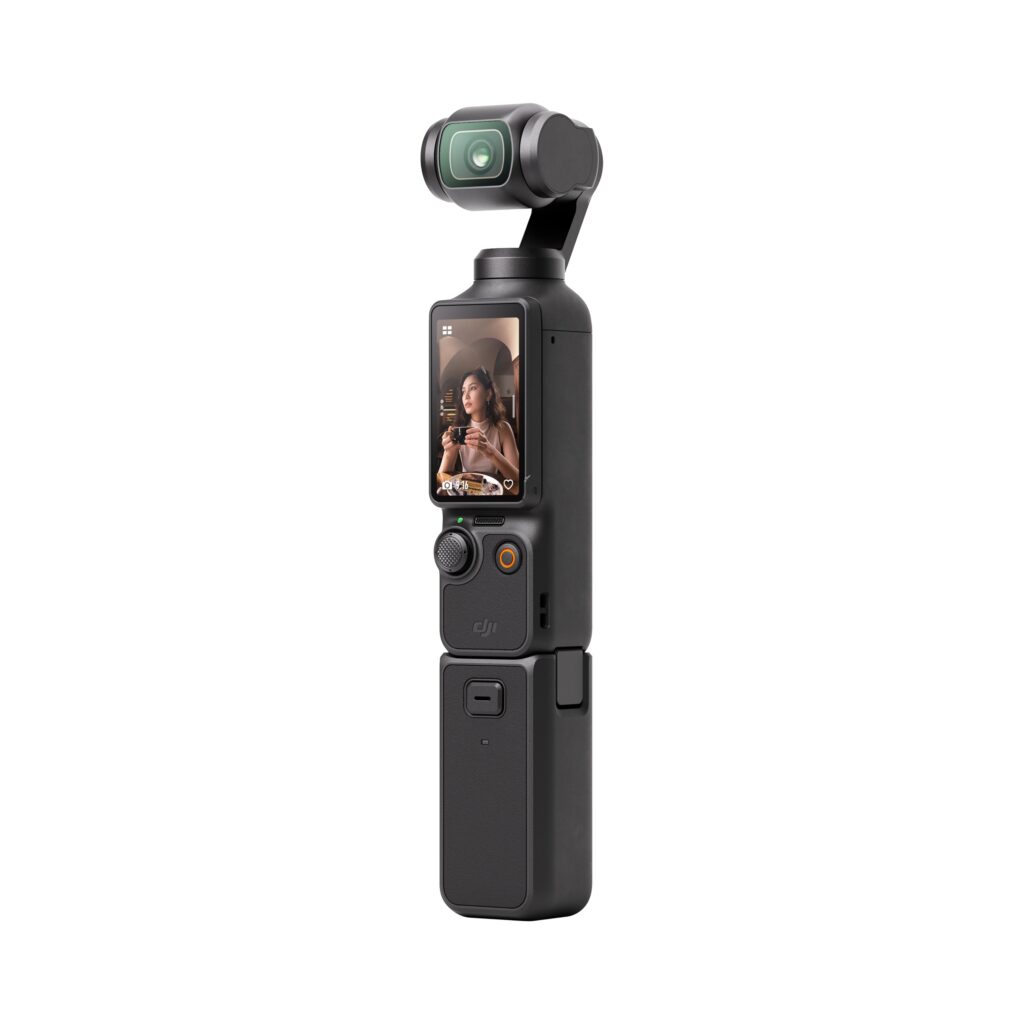 The DJI Pocket 3 Creator combo comes with a clip-on external battery that adds an extra 60% of battery. This is quite handy since my Pocket 2 was lasting for around 1 hour and a half to 2 hours before needing to be charged up.
This tool may also release the main battery from being degraded too quickly since most recordings will only last for a few minutes.
Recording vertically
Unlike the DJI Mini Pro 4, this gimbal doesn't rotate per se but can still record a 3K vertical version of the footage that will fit perfectly with TikTok and Instagram videos.
This is not a feature I use personally, but my wife likes the aspect ratio.
4K 120 FPS
You can record in 4K at 120 FPS, which is so much better in quality than the footage from the iPhone 15 Pro Max.
This is especially handy for filming sports. I myself tend to analyze my driving range sessions, and 60 fps was nice, but 120 fps is a must.
An improved tripod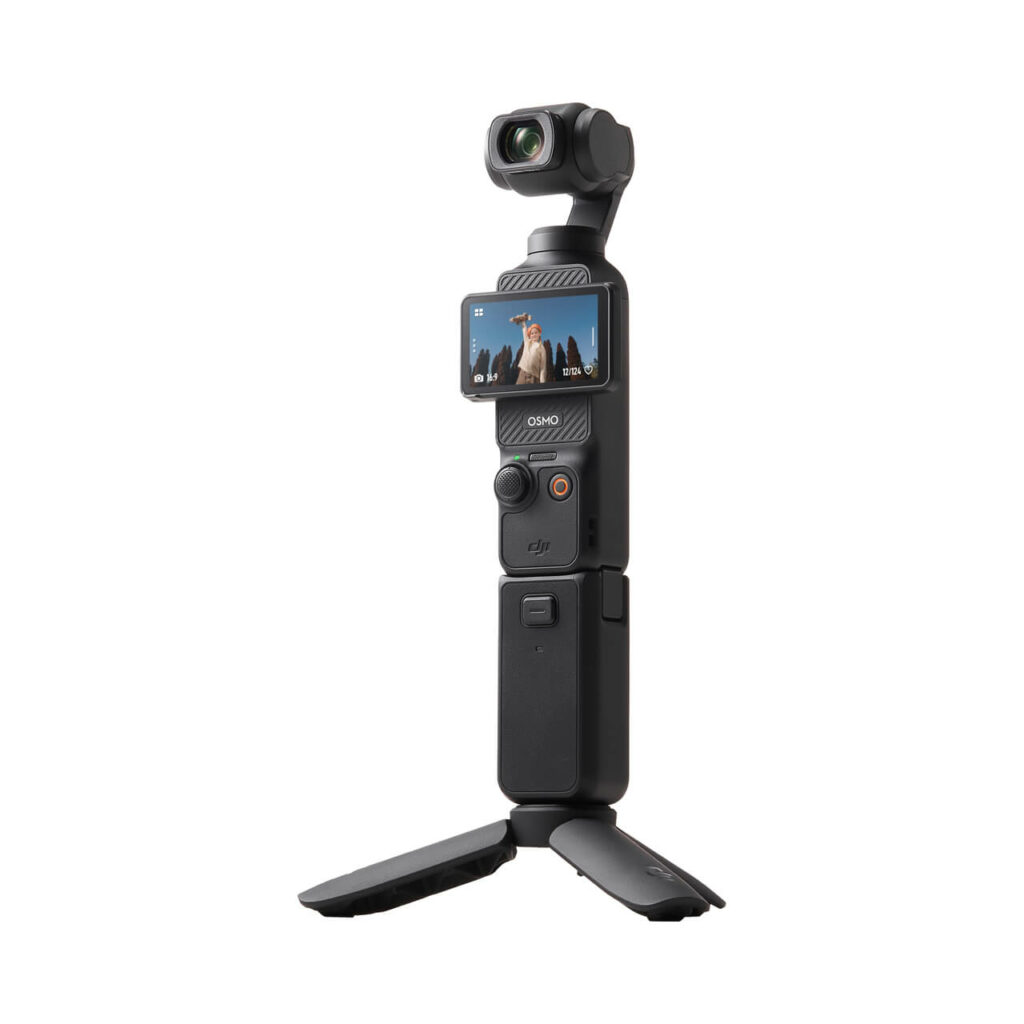 I wasn't a big fan of the Pocket 2 Tripod; it was small, but it wasn't that stable, and the rubber feet were easily lost.
This new tripod is much better and can be used to give more length to the device, just like for the DJI RS3.
A carrying bag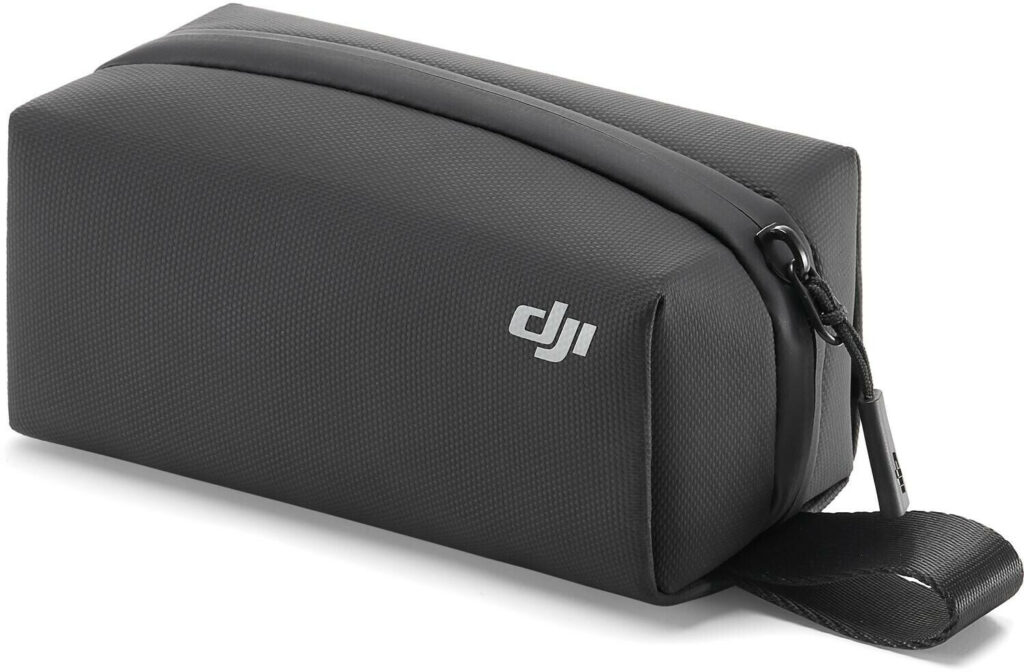 The bag is part of the creator combo and can carry the DJI with its cover and all the accessories from this same combo.
The fit is quite snug, but with practice, you'll be able to carry and protect your gear compared to the pocket 2. The bag seems to have some level of water resistance, which is a great thing.
Compared to the competition?
We've already compared it to the iPhone 15 Pro Max, but how does it perform compared to other devices such as the GoPro Hero 12 or the Sony ZV 1?
Compared to the GoPro Hero 12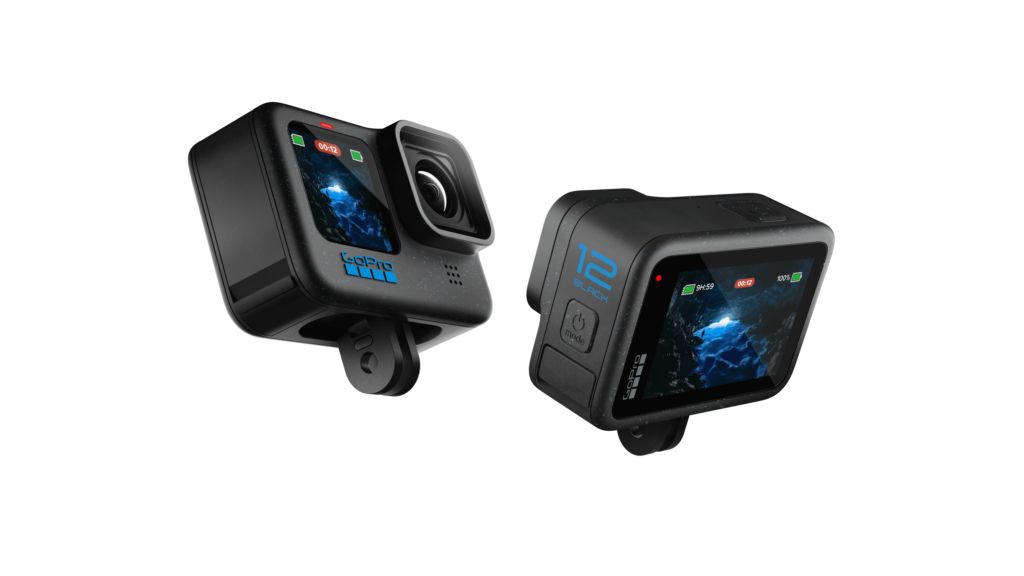 The GoPro Hero 12 is an action camera. This means it's very rugged and water-proof. This type of device is perfect for POV and mounting the camera to you, your bike, or your motorcycle.
I also think this device is best for being put on a helmet or a harness. I would definitely choose a GoPro over the Pocket 3 for diving as well.
Compared to the Sony ZV 1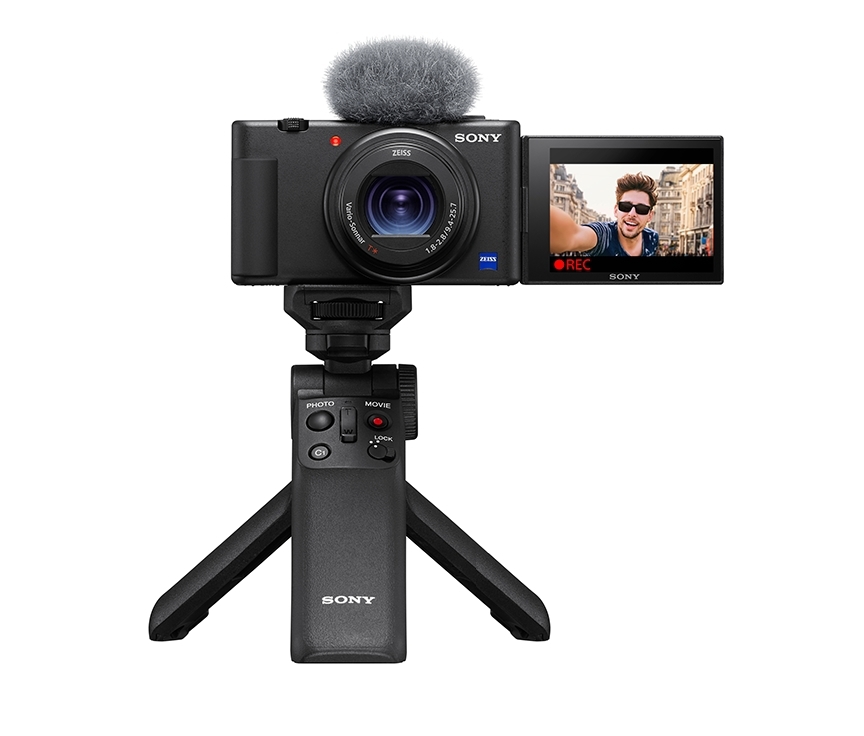 The Sony ZV1 will produce better video quality, I think. The only issue is that it's much bigger, and you'll need an extra gimbal to walk around with it.
I am the type of person who loves to remain inconspicuous while traveling and shooting my vlogs. Not to mention that it is a safety hasard.
The thing that the Sony ZV 1 has is a 24-70mm equivalent optical zoom lens. This is much better than the digital zoom proposed for the Pocket 3.
Why chose the DJI Pocket 3?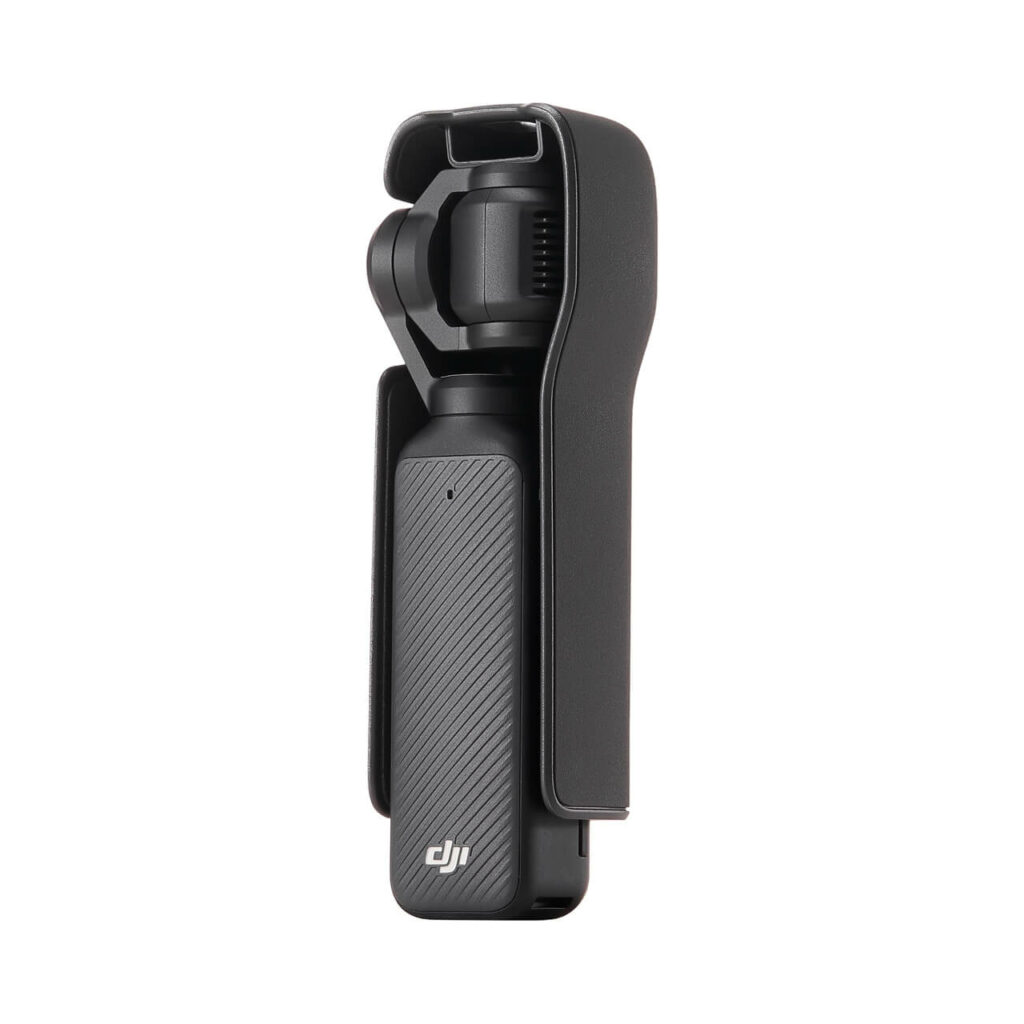 Where the DJI Pocket 3 shines is for vlogging. Meaning walking around during the day or at night and recording audio, more specifically voices.
Outside of Zoom, I think the DJI Pocket 3 is by far the best tool for recording logs during your regular activities or travel.
The DJI Pocket is also the only device that combines a gimbal, which means that, compared to, say, a GoPro, the shutter speed can be set to 180° and keep a natural motion.
Are there any reasons to choose pocket 2 over pocket 3?
The Pocket 2 will be sold for a much cheaper price, especially in the used market. I myself am selling mine for half the price I've paid for it last year.
There are not many reasons to choose the Pocket 2 except for the higher megapixels for photography, although the sensor is quite small.
The device is smaller, but not significantly enough for you to choose it over the 3rd version, in my opinion.
The Pocket 3 seems to have a different system for the add-ons, which seems a little more flimsy in my opinion, although only time will tell.
The shortcomings of the DJI Pocket 3
It seems like some people are already complaining about the rotating mechanism of the screen braking. I have to say that when you rotate it with one hand, it tends to switch positions quite abruptly. So much so that I am now using two hands to smooth out the stop at the end of the rotation.
I couldn't say if the mechanism would hold over time, but it doesn't really inspire confidence.
Recording in 10-bit D-Log M is much more intensive on your laptop. My Macbook Pro 16 M1 Max can handle these files with ease, but I have to use my LaCie Rugged SSD Pro for the audio to playback smoothly.
This new heavy format also makes the device heat quite quickly, and the battery drains fast as well. Fortunately, they have this extension, which should add an extra 60% of battery, although it is quite cumbersome.
The protective case is designed differently, so instead of covering everything except a side, it is now covering everything except the back of the device. Inserting the DJI Pocket 3 in this new case is also slightly more difficult since you need to align it perfectly for the handle to fully be stored. On the other hand, the joystick is now protected.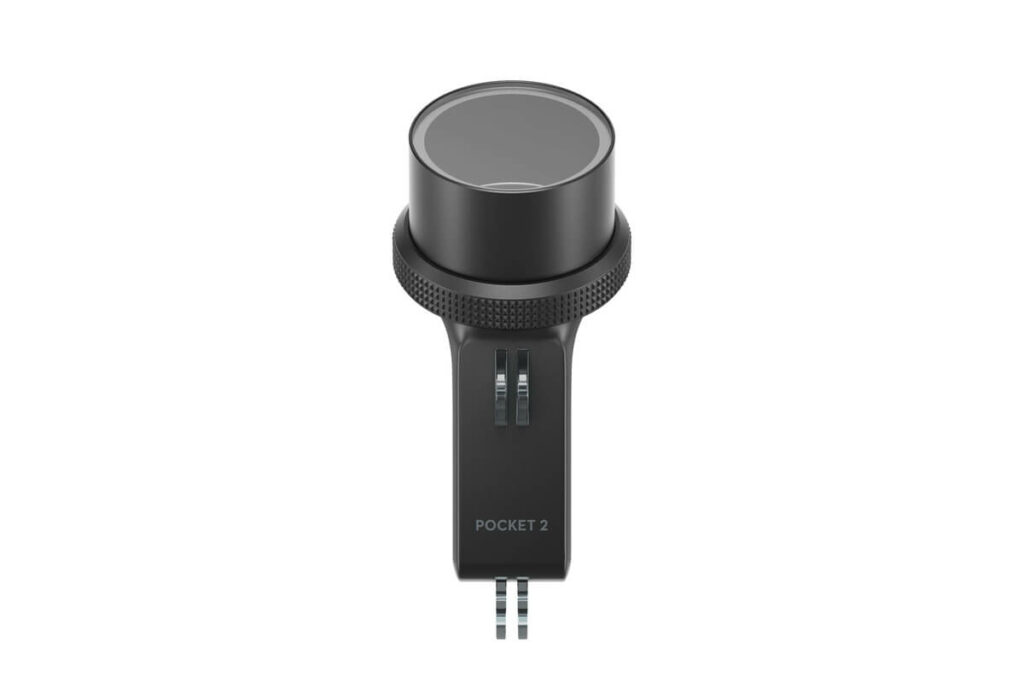 At the moment, there are no waterproof cases for the DJI Pocket 3, but hopefully this accessory will be designed and released soon.
Verdict
8.8 out of 10.
I think the DJI Pocket series is coming to maturity with this third iteration. The long-awaited 1 inch sensor is welcomed and will produce some gorgeous images.
Mixed with an improved design, hardware, and software, this new DJI Pocket 3 is definitely one of the best tools for vlogging.
The only real question is: do you need this type of device over your new iPhone 15 Pro Max? For me, the answer is an easy yes.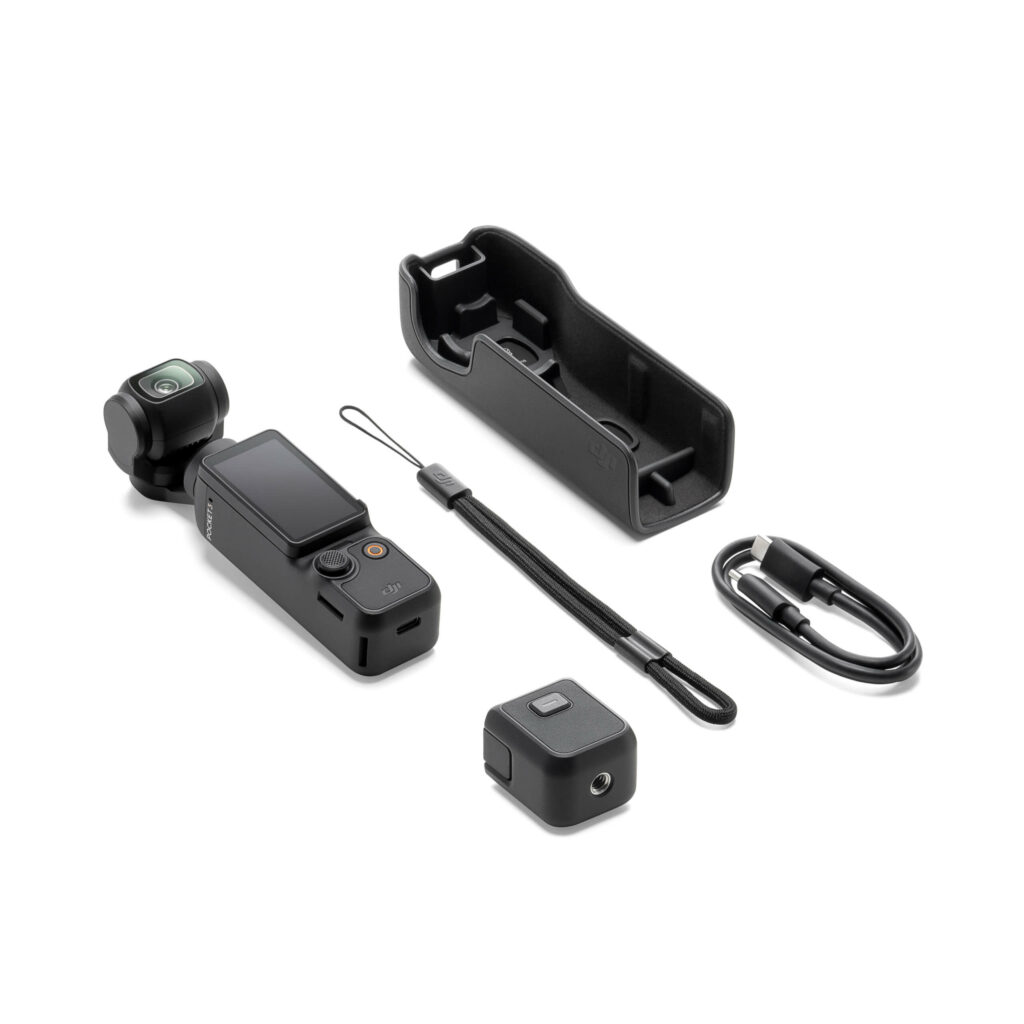 Although I would love to have an iPhone 15 Pro Max as well, I don't think I could hold my phone that long while I am experiencing the world.
The thing I love the most about the DJI Pocket series is that you can just hold it and focus on your surroundings. You could probably do the same with a phone, but honestly, once you get an extra gimbal and an SSD, you are basically holding the equivalent of a real mirrorless camera, in my opinion.
That's why I would definitely choose this over a smartphone any day of the week.
Informations
DJI Pocket 3
Official Website : https://www.dji.com/fr
Official page : https://www.dji.com/fr/osmo-pocket-3
Facebook page : https://www.facebook.com/DJI.FR
Our Video Production : https://www.neonnight.fr