I was in the market for the perfect vlog camera to document our life in France for my family and also to train myself how to produce video content.
Our choices came down to the iPhone 14 Pro, GoPro Hero 11, or DJI Pocket 2. We decided to go with Pocket 2, and we will tell you in this article if it was a good choice.
Introduction
Having bought an A7S III and tried to film inside a mall, I felt like it was overkill, and the security was always trying to stop me from filming, not to mention the people watching us like we were professional YouTubers.
Of course, it didn't take much time for us to understand that we needed something smaller and more low-key.
We thought the DJI Pocket 2 was a great choice, along with the Go Pro and iPhone 14.
Compared to the iPhone 14 Pro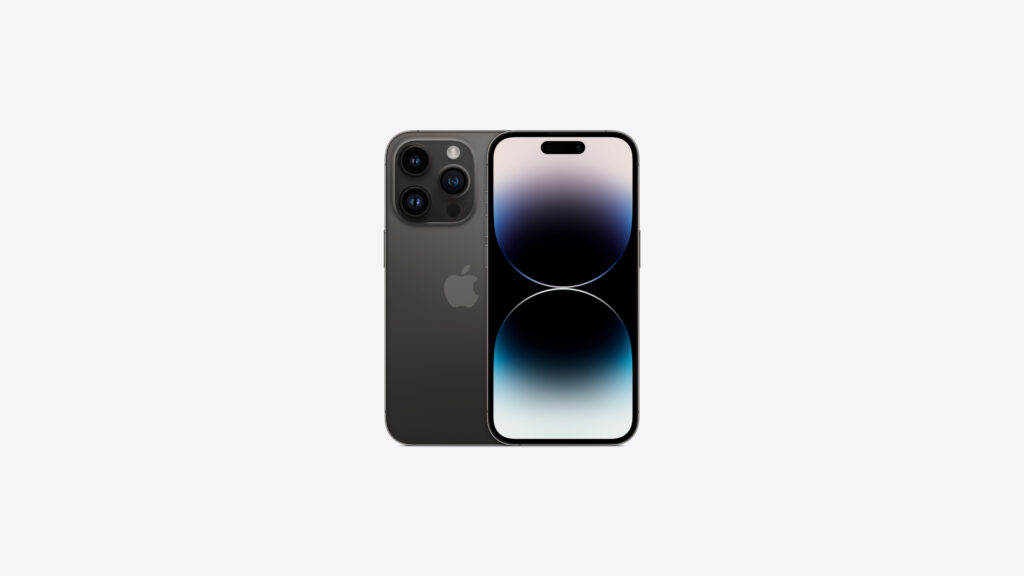 At the time, the iPhone was out of stock. But what was seductive about the iPhone was that it had basically three cameras in one device and that this device was also used as a smart phone.
These days, cameras have software for stabilization that eliminates the need for a gimbal. If we loved the picture the iPhone produced, when it came to video, we felt like there was some sharpening artifact.
The DJI Pocket 2 looked much cleaner to our eyes. Also, filming long sessions with an expensive phone is not the best idea in France.
This iPhone could be a great B camera for short or edited content.
Compared to Go Pro Hero 11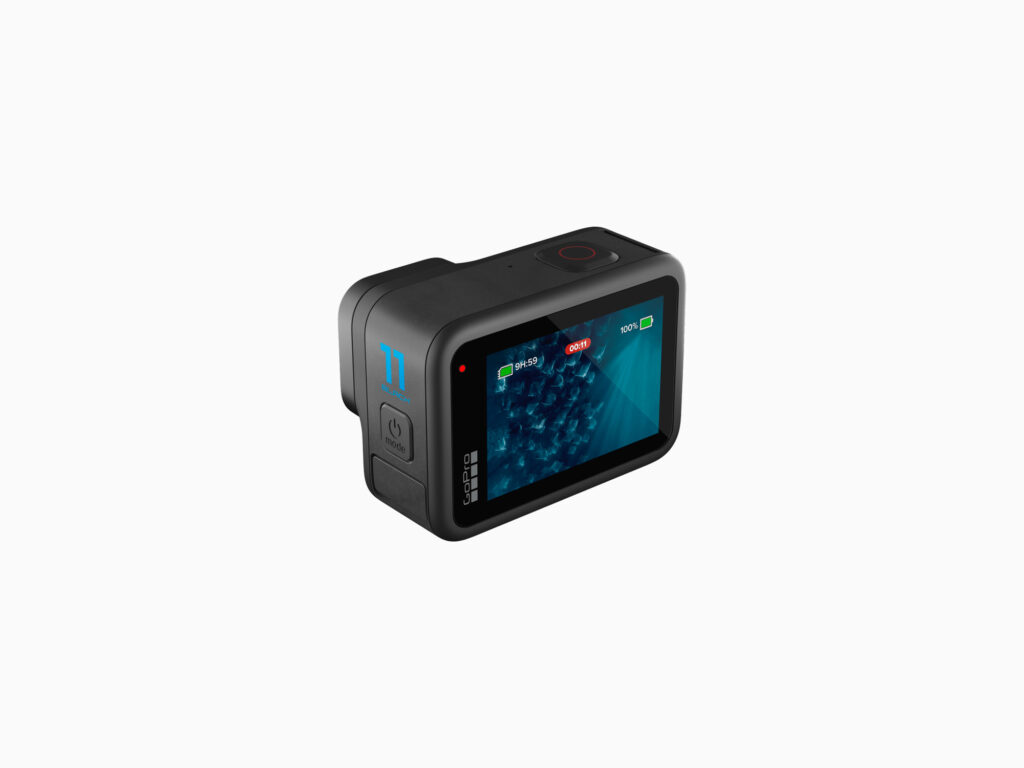 The GoPro Hero 11 is an action camera; it's great for mounting it on a bike or for doing FPV video. It's quite low-key, and most people don't really flinch when they see one.
I think it's the best camera for diving or snorkeling and for filming FPV sports. It's quite decent for vlogging as well, since the newer versions have an improved microphone.
On the other hand, the Go Pro Hero 11 has a very wide angle, which means you can see a lot of the field but at the same time it makes for a distorted and hard to relate experience.
The advantage of Pocket 2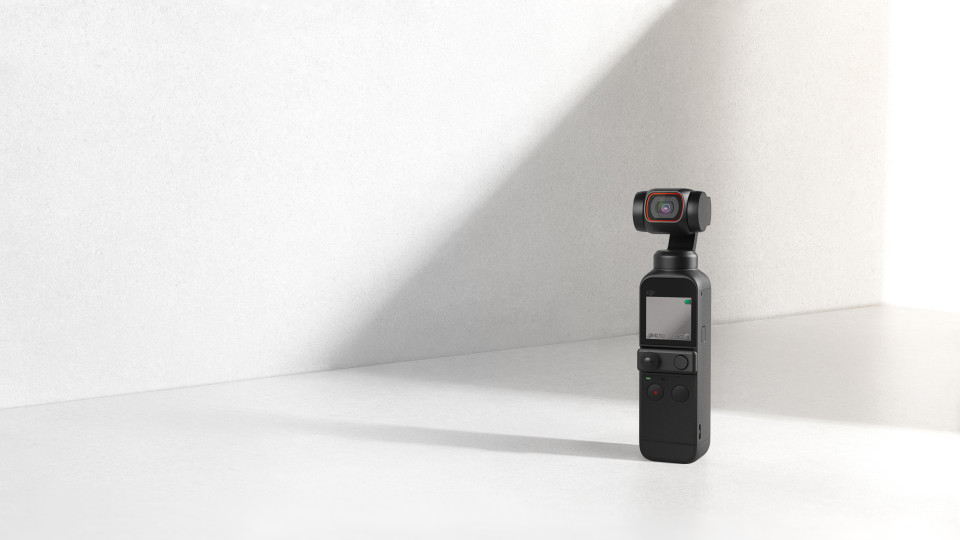 The main advantage the Pocket 2 had for us was the external microphone. For us, the most important part of vlogging is the voice recorded on camera, and it has to be crystal clear if you are delivering some information.
Why the Creator Combo?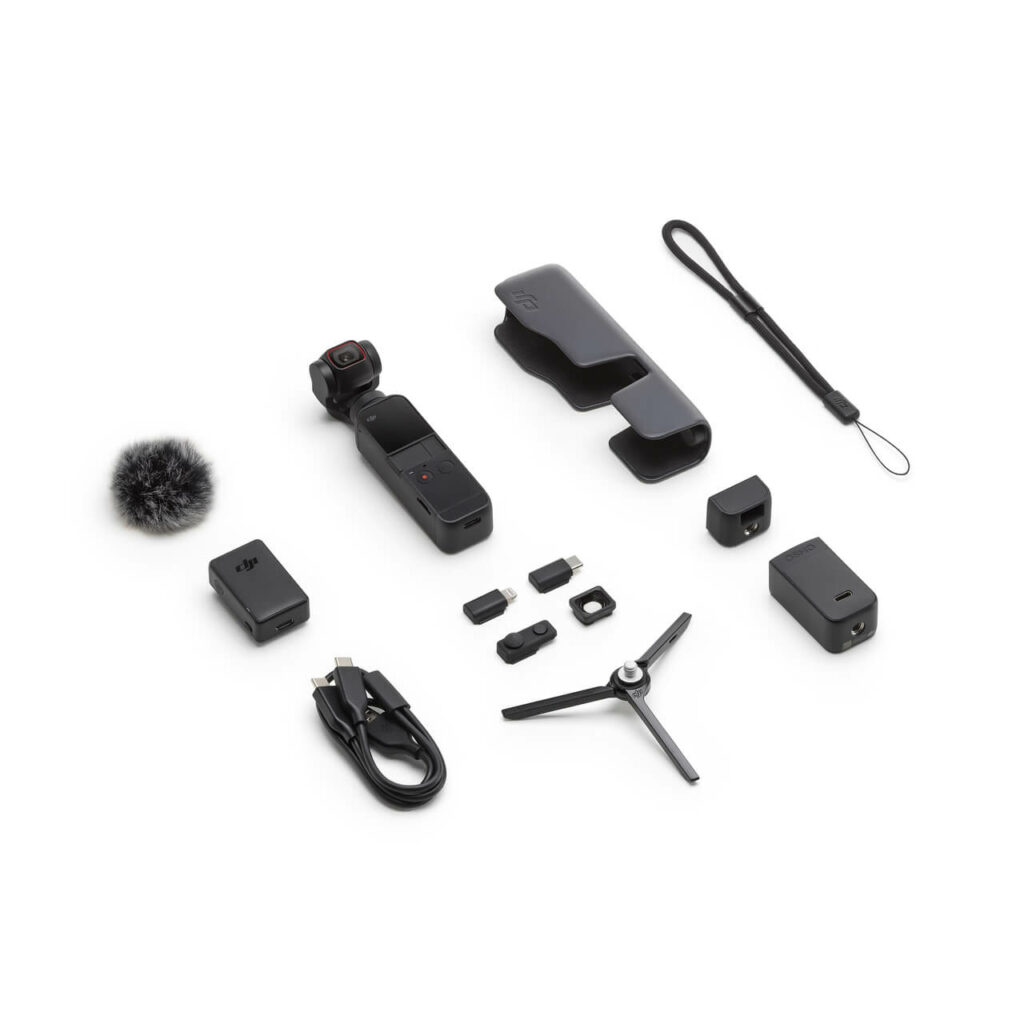 The Pocket 2 Creator Combo had the benefit of having a wireless microphone with a dead cat on it. The DJI Pocket 2 already has a good sound internally, but with this microphone, it's just everything you need to record a vlog.
The bundle also comes with an extension for this microphone to work and a foot for you to record yourself on your own.
It also comes with a wide-angle lens, which is more than handy for interior shots.
The experience
Using the DJI Pocket 2 is fairly easy. It's basically a camera integrated into a gimbal, so it's very stable. To be fair, Go Pro and the iPhone, with their digital stabilization, are pretty much on par nowadays when it comes to performance.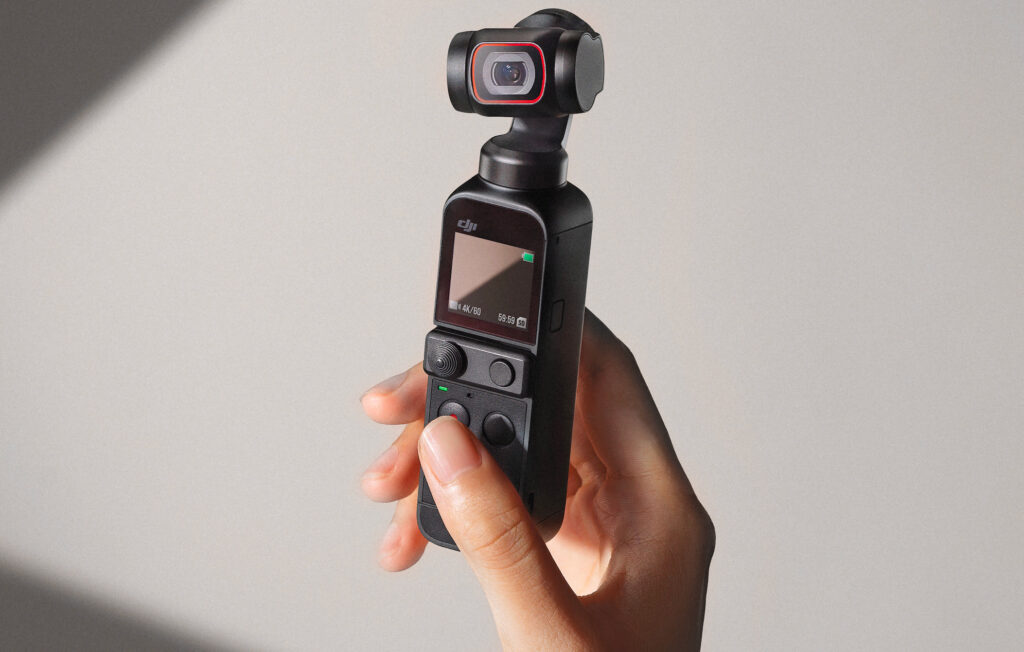 The ergonomics
I think it's even better since it can fix the Z axis, meaning vertical movement, especially when walking or running.
The screen is quite small compared to the iPhone, but the ergonomics are still easy to use. The thing I like about it is also that you can use d-cinelike, which is basically a flat profile for grading.
I like the fact that you can easily switch between filming in front of you and filming yourself. As a matter of fact, you can use this as a mechanical tripod to do some panning, tilting, and even some movements during hyperlapses.
The image quality
The footage they produce can look so much more professional than the one coming out of the iPhone, even though the iPhone also has pro res now.
Out of the box, there's no comparison; the image coming out of Pocket 2 is simply cleaner. Sharpening is pretty strong on iPhones.
It's also possible to shoot in manual mode and use ND filters to get a cinematic 180° shutter angle.
Lowkey
This device feels pretty small and inoffensive; I would say it's perhaps not as lowkey as filming short bursts with a phone, but when it comes to long shots lasting over 10 minutes, the ergonomics are much better and people don't really pay attention to the device.
If you use your iPhone with a gimbal, people basically know you are doing some sort of vlog and that you'll post this video on the Internet.
Perhaps strapping a Go Pro on yourself is the only thing that is on par with holding a DJI Pocket 2. Maybe better, since they can't really tell if you are filming.
Angle of views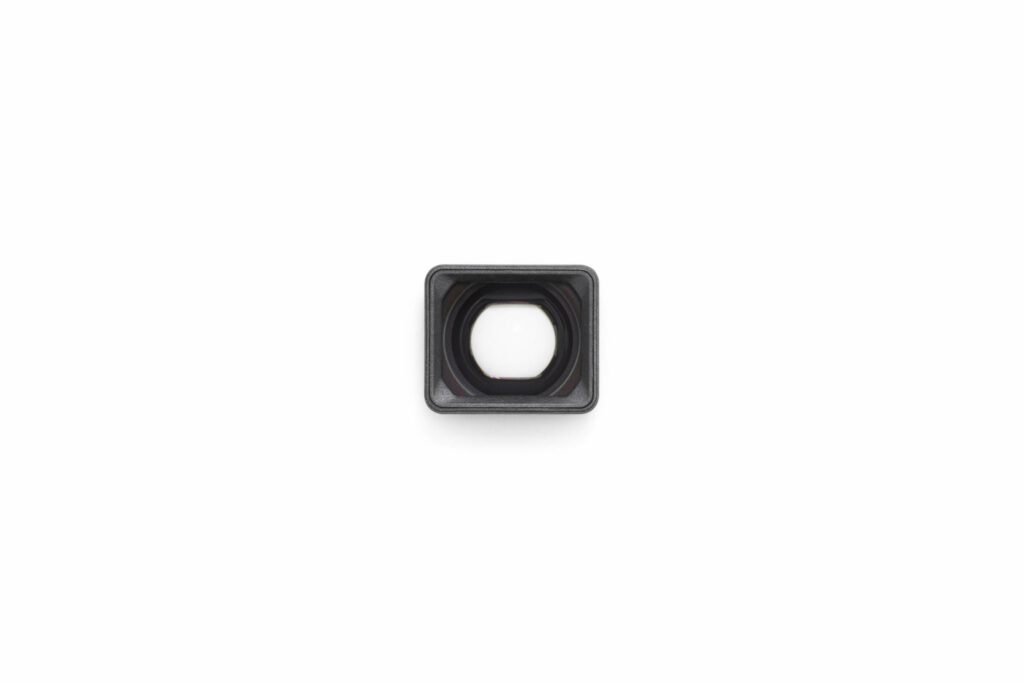 The field of view of the DJI Pocket 2 is 93°, equivalent to a 20mm 1.8 in 35mm. I've always found this focal length to be perfect for representing reality while walking around in a landscape.
The Creator Combo adds a wide-angle lens that just pops in thanks to a magnet and automatically recognizes the focal length thanks to a chip. The field of view is 110°, which is equivalent to 15mm.
It's perfect for interior shots and to give the scale of something massive. After using the wide angle for a while, I find it to be not that wide, at least not as wide as my Sony 14mm 1.8, which is impressively wide.
Perhaps the only downside compared to the iPhone is the lack of a mechanical zoom or at least the ability to switch between different focal lengths.
More accessories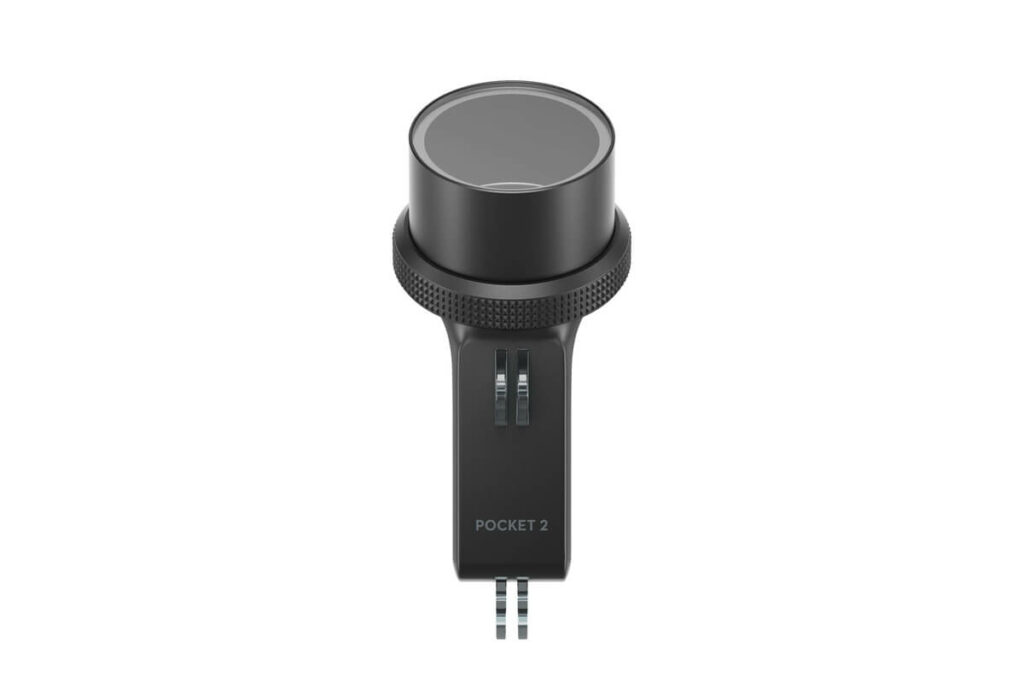 One of the accessories I am interested in is the waterproof case for diving in the water, even though a gimbal is not that useful underwater. It's still a good idea to give users this option.
Downsides
The battery life is all right. It can record for over two hours, and then you have to basically plug a USB-C cable in with a battery bank.
One other thing I was not a fan of is that d-cinelike is unavailable at 4K 60 fps with the do-it-all handle attached. I need this feature when I am filming my golf driving range sessions, which means I need to remove the do-it-all handle to get the feature back.
One of the downsides of this product is that it seems pretty fragile compared to a rugged Go Pro. It's also one more thing you'll have to carry around compared to a phone. Perhaps bringing a case, accessories, and even some cables.
The sensor from the Pocket 2 is not that big; it's decent in low light, but the quality isn't as good as a Sony ZV-E10, for example, which produces very professional footage.
This camera is not very good for recording specific details like you would with a zoom lens.
Verdict
8.5 out of 10.
I think the DJI Pocket 2 is perfect for one thing: long-form content with very long shots and some voice recording.
This is the type of vlog we are hoping to produce. So this is the kind of tool we need at the moment. Obviously, having an iPhone 14 Pro and a GoPro Hero 11 is also something that can be useful in specific situations.
It's actually pretty good for doing everything else as well. The only thing I really wish for is some sort of different focal length to switch to without having to fiddle with lenses.
But hey, this is not a cinema camera; it's more of a vlog camera to share an experience in a location. We are still trying to master this tool, especially when it comes to editing. But we are very happy with this purchase for now since it's the perfect tool for sharing our experiences on YouTube.
We recommend you get the Creator Combo, which includes the microphone, joystick, and wide-angle lens.
Informations
DJI Pocket 2
Website : https://www.dji.com/fr/pocket-2
Facebook : https://www.facebook.com/DJI.FR/?locale=fr_FR