As a learning film maker, I was looking to get an external SSD to work on DaVinci Resolve without having to fill my internal SSD with RAM.
Usually people use dedicated stations for this, but since I am most likely to be editing on the go, I needed something compact and solid. The LaCie Rugged SSD Pro seemed to be the answer I needed.
What is the difference between SSD and HDD ?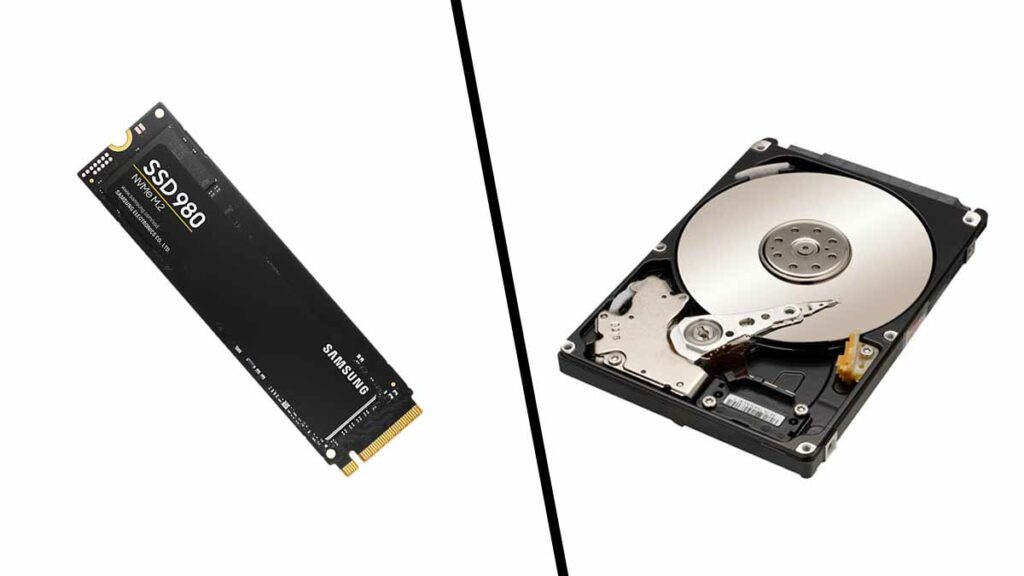 I am not a computer engineer, so I will try to make it very simple. HDD, or Hard Disk drive, is basically a bunch of disks stacked on top of each other being written over and over again.
A SSD, or solid-state drive, is basically like a memory card. It works with chips instead of disks, and this is great because it's so much faster and more responsive.
Why the need for an external SSD ?
We already established that HDDs are very slow compared to SSDs. They are therefore perfect for backups, but for really efficient work where speed matters, you'll need an SSD. This is even more true if you are doing some video editing.
This really depends on the system you are using. If you have a desktop computer, you won't particularly need an external SSD. You can buy regular SSDs and stack as many as you have slots for.
When you are using a laptop, things get slightly more complicated. First, you won't have that many slots to add new SSDs, and even if you do, you might want some extra space at some point.
The situation where you'll most likely need an external SSD is if, like me, you have a Macbook Pro from Apple.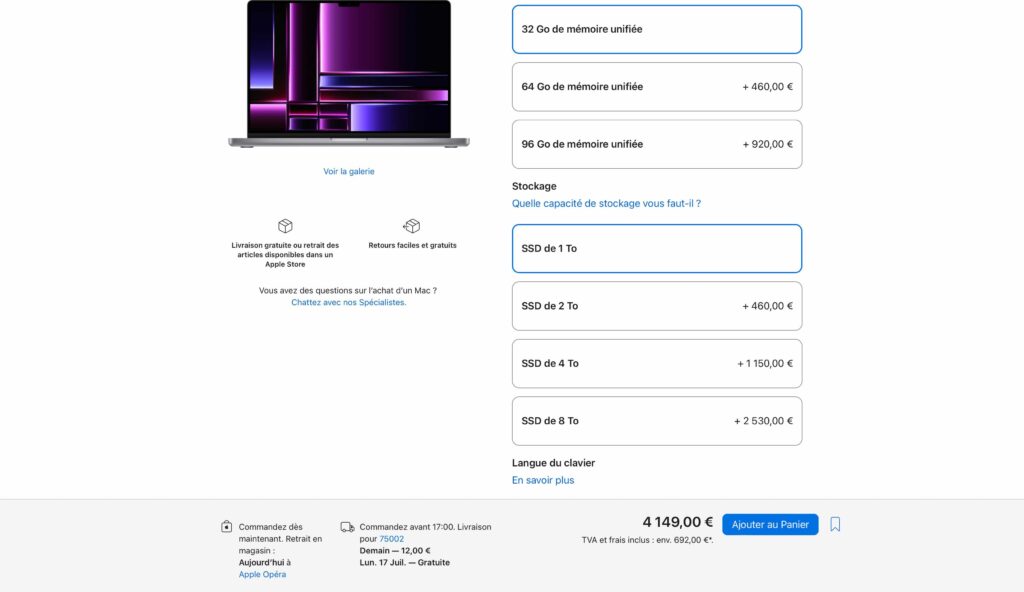 These MacBooks basically don't have a slot but a welded SSD for optimal speed but also for you to spend the extra bucks upgrading your capacity.
It's not that these SSDs from Apple are that expensive. Relatively speaking, they are perhaps 30% more expensive and much faster.
The issue is that you don't want to put tons of RAM on the same SSD as your operating system. Also, if you are upgrading the RAM and other features, your Macbook will end up being extremely expensive.
Why choose LaCie's Rugged SSD Pro?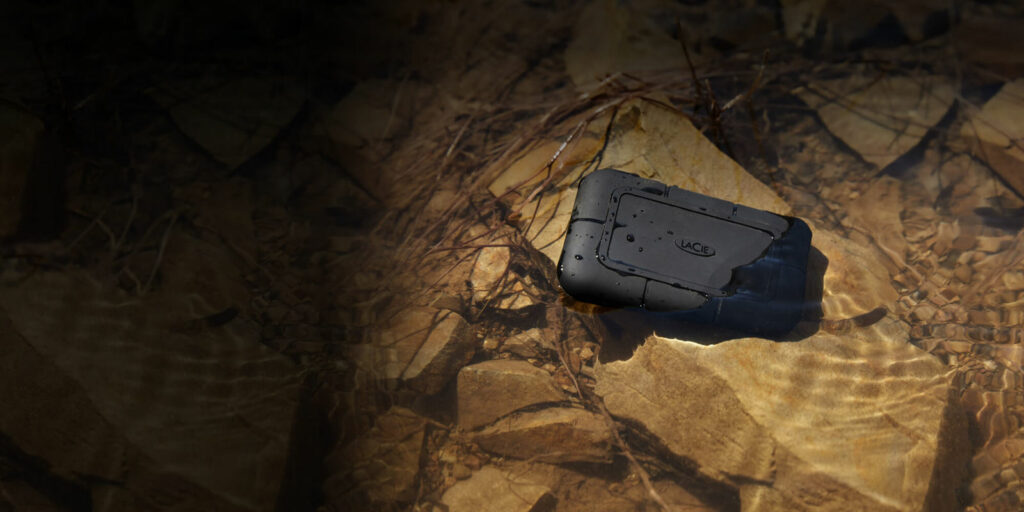 Again, this has to do with the ecosystem you are in. Basically, if you have a Macbook Pro M1 or M2 Max like me, Your USB slots will be 3.1 Gen 2, allowing only a theoretical speed of 10 GB/s or 500 MB/s.
On the other hand, those ports are also USB 4 and Thunderbolt 4 with a theoretical speed of 40 GB/s, which means they accept Thunderbolt 3 speed as well.
This is why LaCie's Rugged SSD Pro is theoretically a good option for Macbook Pro users editing on the go.
The features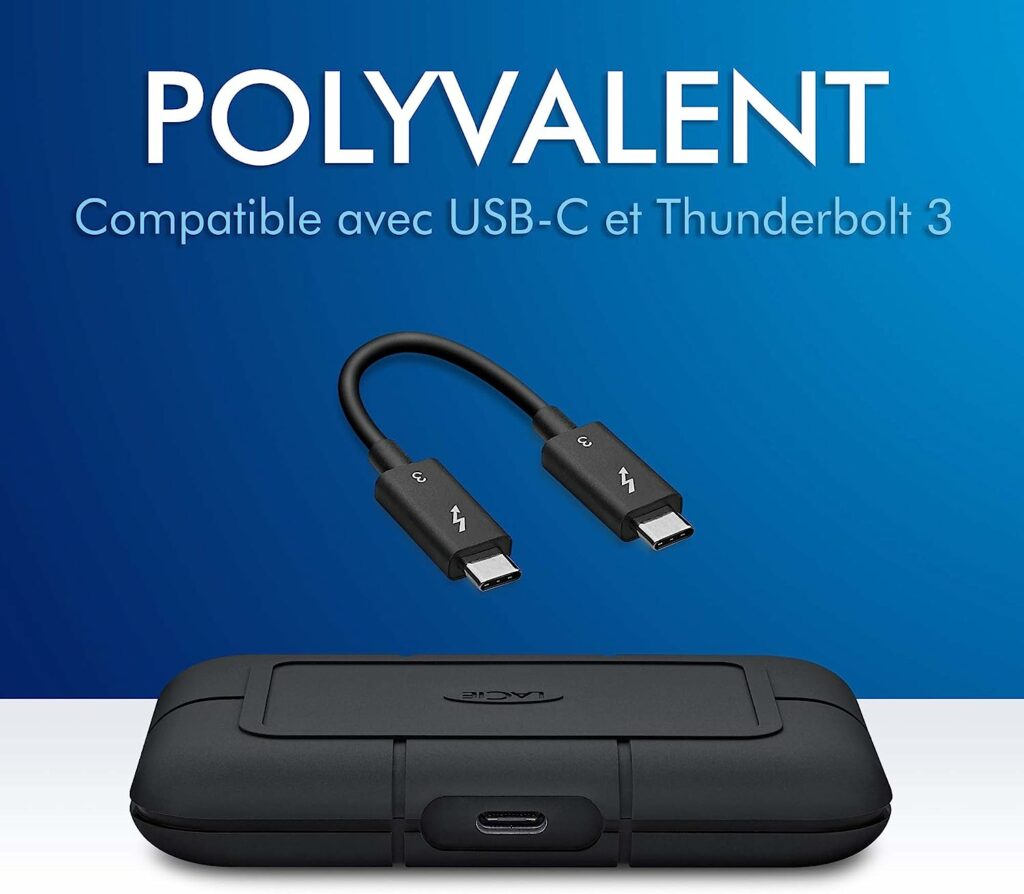 One of the biggest features of this SSD is its Thunderbolt 3 connection, which allows up to 40 Gbit/s, or 2800 Mbit/s, of real read and write speed.
Inside the SSD is actually a Seagate FireCuda NVMe SSD.
The SSD is also IP67, which means the device can fall into 1 meter of water in half an hour.
The SSD has a rubber cover and can resist most shocks. It comes with a 5-year warranty, which is the highest in this domain of portable thunderbolt 3 SSD.
What are the real life performances?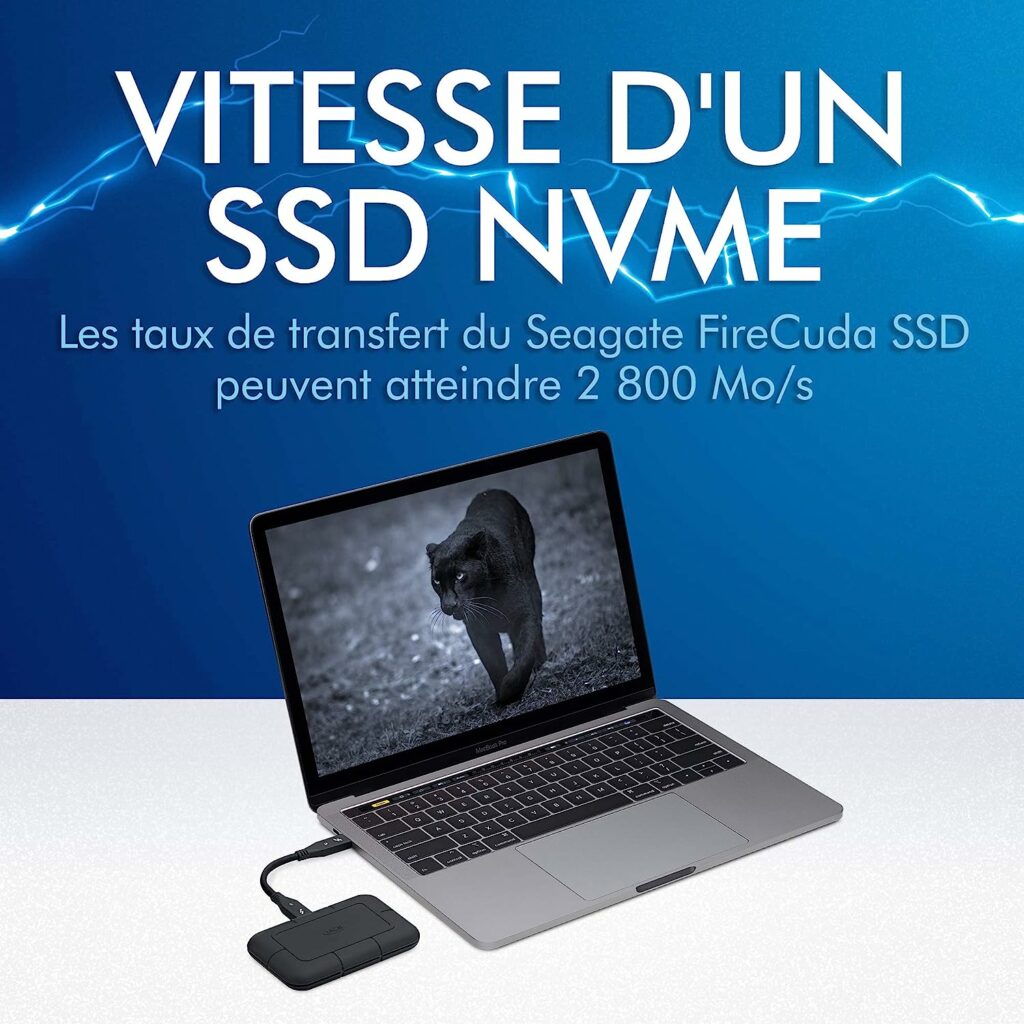 The issue with using this SSD as an on-the-go editing drive is that the envelope is not optimized for heat dissipation. The SSD is actually IP67-rated. So the device is basically sealed under rubber and other materials, which are definitely not the best to dissipate the heat.
I didn't know it at the time, but SSDs get warm pretty quickly. I was even surprised that this external SSD would heat up even when not in use and just plugged in.
While the SSD is performing admirably when using DaVinci Resolve. The issue is that after a while, something like one or two hours, the drive will perform some throttling, significantly reducing the speed of the drive.
You won't be able to do anything else but wait for it to cool down. That's why, after this experience, I can confidently say that this is not a drive for video editing but rather a drive for transferring rushes quickly and perhaps playing back some of the rushes, but not for a long period of time.
What are the solutions ?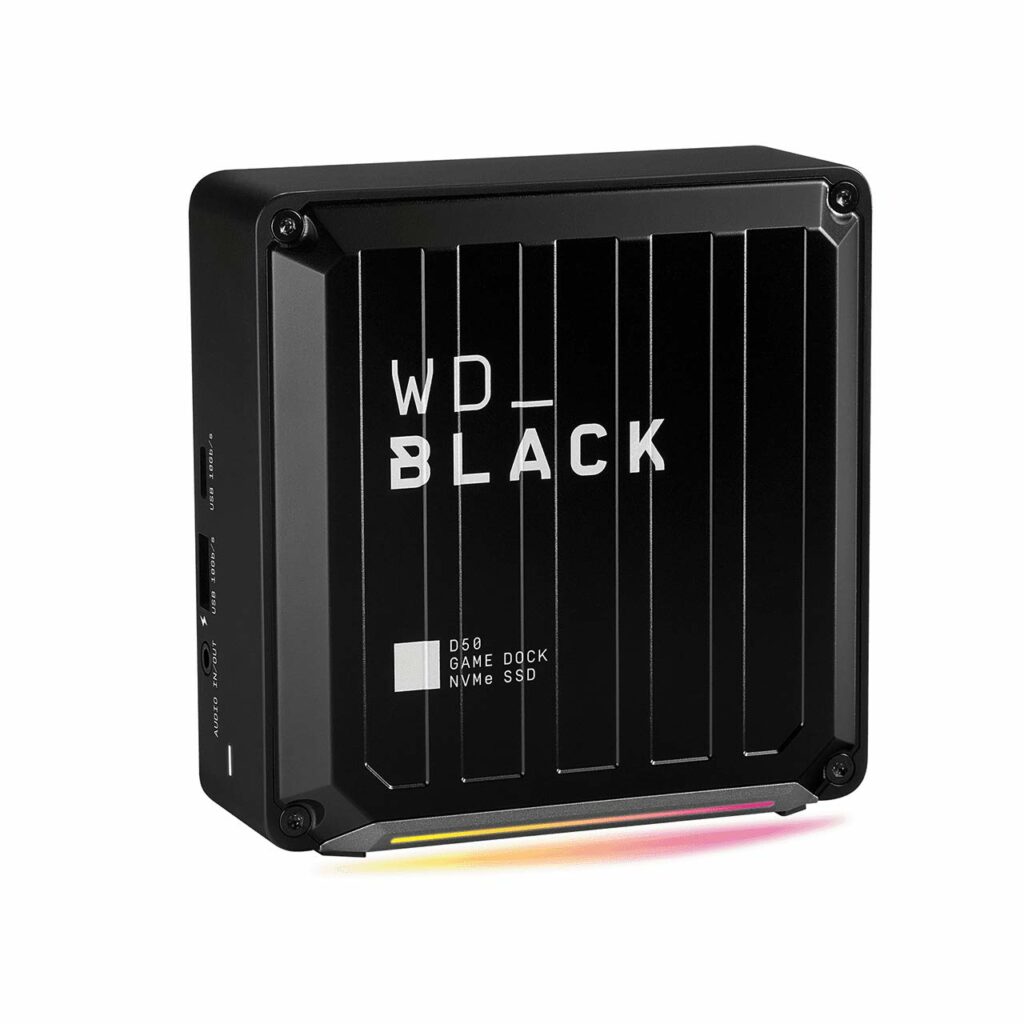 This is hard to find, but the ideal solution would be to build an NVMe SSD inside a container that dissipates heat, such as metal or even an active cooling system such as a fan.
To be honest, if you are planning to work on a desktop, I would suggest you buy an SSD dock such as the WD_BLACK D50 Game Dock NVMeTM SSD. The only downsides are the size and weight and the fact that it needs its own power supply.
Something like the PRO-BLADE STATION from Western Digital, but those are quite a bit more expensive than a small SSD like this LaCie Rugged SSD Pro.
What are the competitors
Perhaps the G-Drive Mobile Pro SSD is the best of the compact and portable drives. It will throttle less than the LaCie and maintain better speeds.
The LaCie is the most rugged of the bunch, but it will throttle and get warm very quickly. Basically, you'll have the choice between working long hours or having the drive be very rugged.
Verdict
8.0 out of 10.
This drive is quite expensive for a 2 TB hard drive; we've paid around 350 euros with taxes. This means that this drive is basically 280 euros more expensive than its HDD counterpart.
If people are willing to pay this price, it's to get the performance of an SSD. This is what you get with the LaCie Rugged SSD Pro.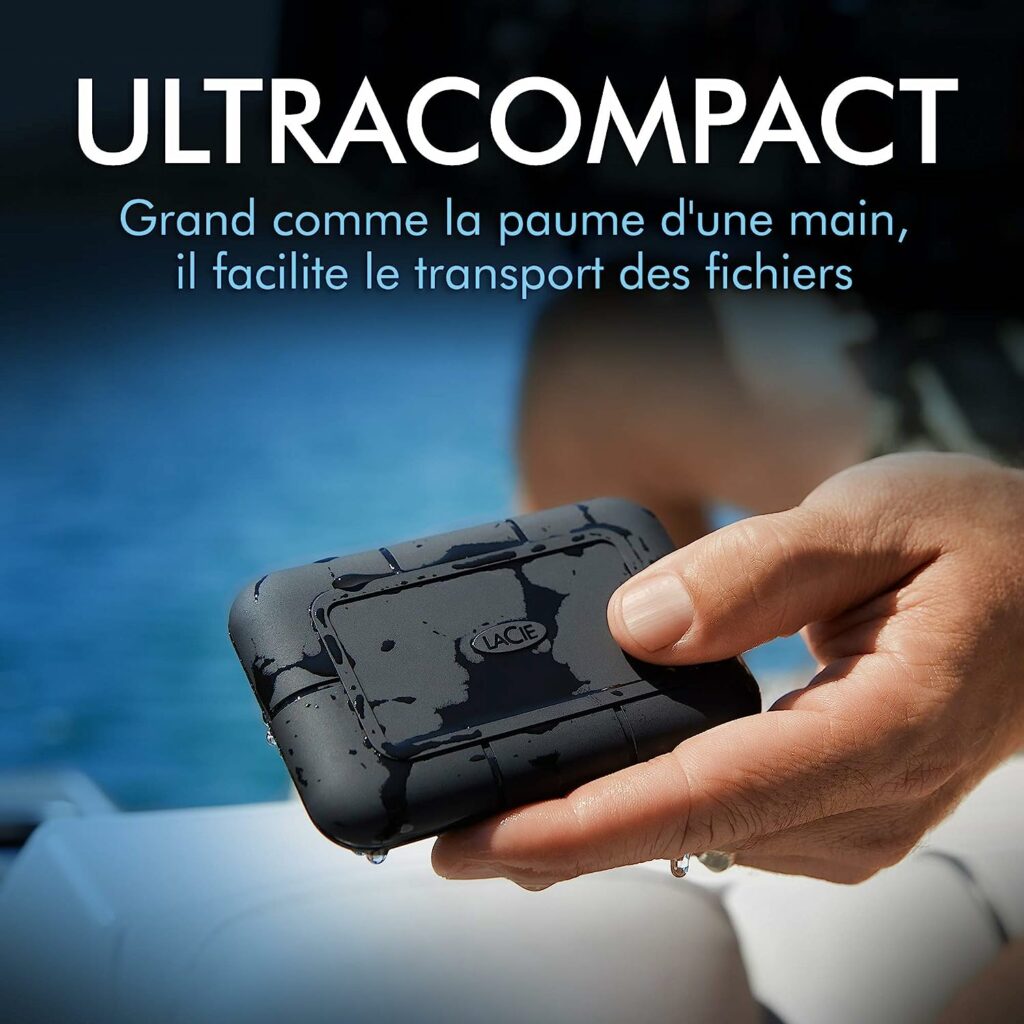 There's a big catch, though: these performances will only be available as long as the SSD doesn't overheat, which happens quite a lot when the product is fully covered with rubber and is IP67.
So ultimately, I think you would be better off buying a SanDisk Professional SSD G-Drive Pro. Which will also throttle to avoid burning the SSD but at a higher speed and will cool down quicker as well, thanks to its mesh design.
If you are looking for the most reliable and rugged SSD to transfert file on the go and playback some of your footage, this is perhaps the best option at the moment.
Bonus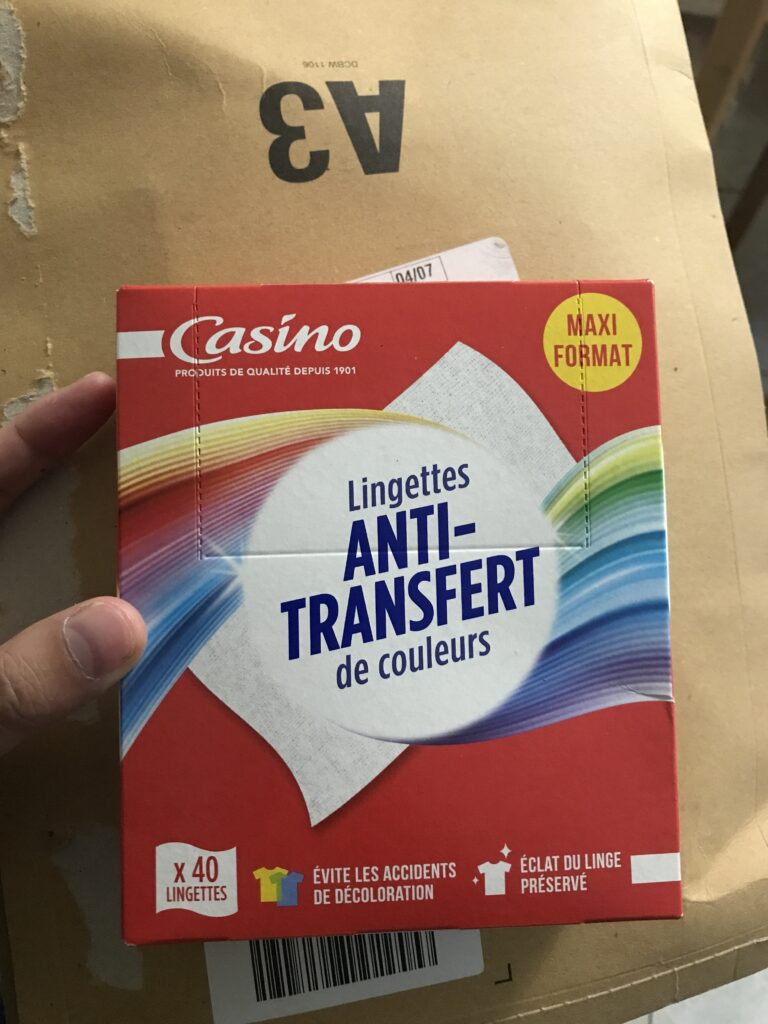 Don't buy your SSD from the official LaCie store on Amazon France. I've tried two orders; the first package was lost. The second package contained some wipes.
An idea of the ideal product
I think there's definitely a niche market for a new product that is pocketable and would dissipate heat with an aluminum case and an active cooling system, such as a fan with vents, without having the need to have its own power supply.
This product would need to have a covering case for transport that makes it water-resistant to some degree. This is the type of product I would buy, and I don't think it's that expensive or complicated to manufacture.
Informations
LaCie Rugged SSD Pro
Official website : https://www.lacie.com/fr/fr/
Official page : https://www.lacie.com/fr/fr/products/rugged/
WD G-Drive Pro SSD : https://www.westerndigital.com/fr-fr/products/portable-drives/sandisk-professional-g-drive-pro-thunderbolt-3-ssd#SDPS51F-500G-GBANB