As you probably know or not, our family's Toyota C-HR was stolen last month. Fortunately, we had the insurance for a replacement car.
I didn't really know what to expect as a car replacement; I was hoping to get something in the same ballpark, but Enterprise gave us a Citroen C4 Cactus.
At first, I was very underwhelmed, but I have to say that with time, this car isn't so bad. Let's see in this review why the C4 could be a good choice for you.
Background
So as previously mentioned in my C-HR Review, I come from owning some Audi A4 and some BMW Series 3. My last car was a Toyota C-HR with all the options.
First impression
When I first saw the Cactus, I'll be honest, I tried to check if there were other cars available, pretending to be looking for an automatic transmission.
It's not a secret: affordable French cars such as the first-generation Renault Clio or Twingo feel cheap as hell. Like you can fold the door and the interior is bare bones.
When I first entered the C4 Cactus, I didn't know the price of this car. I was more than surprised by the overall build quality and the material used. This car feels light and plasticky. The most shocking part is probably the steering wheel; it's not too far from my son's electric Mercedes.
I'm probably exaggerating, but seriously, it feels stiff and light like plastic. The gear lever also feels light to manipulate. Overall, the car doesn't give the impression of stiffness you get from German and Japanese cars.
I've driven some Yaris, and even those feel much better.
The exterior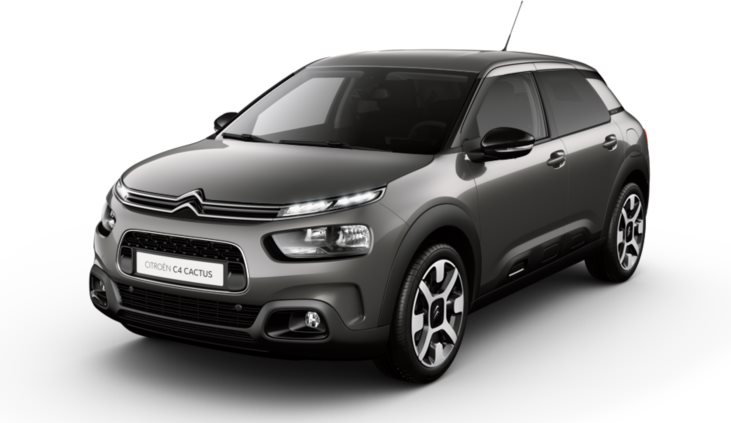 I am definitely not a fan of the first version of the Cactus, but I have to admit that it was original and decent-looking overall.
This car, the newer version, looks like the shell of the old one. It was pretty boring and uninspiring, if you ask me. I never understood why cheap cars had to look bad.
This car is smaller than a crossover but larger than a city car. It's quite weird. The color I got was some sort of dark gray or brown. The car is quite boring, to be honest; there's really nothing worth mentioning.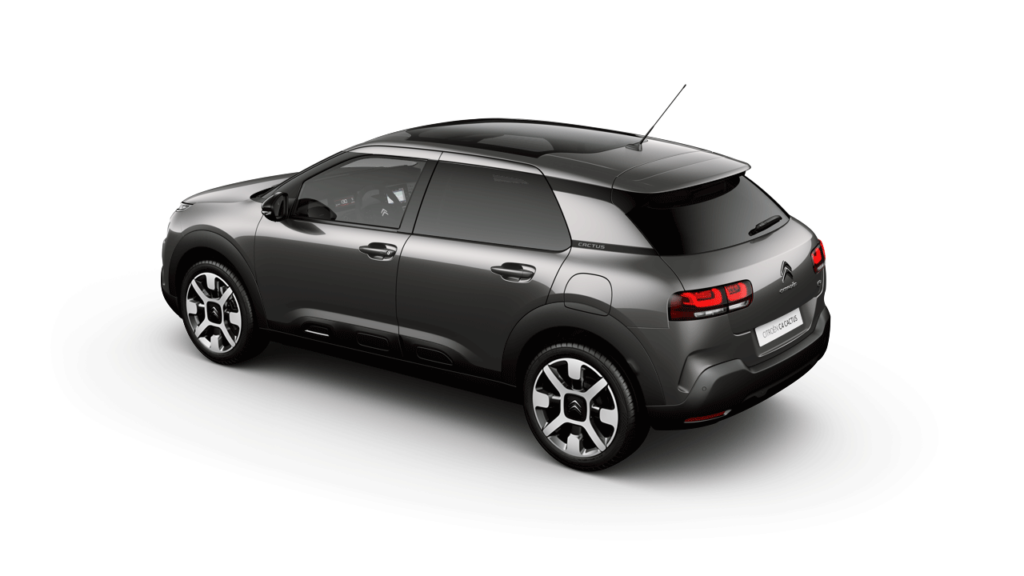 Oh, yes, it has plastic wheel trim. What a shame in this day and age that molding aluminum is not that expensive.
The interior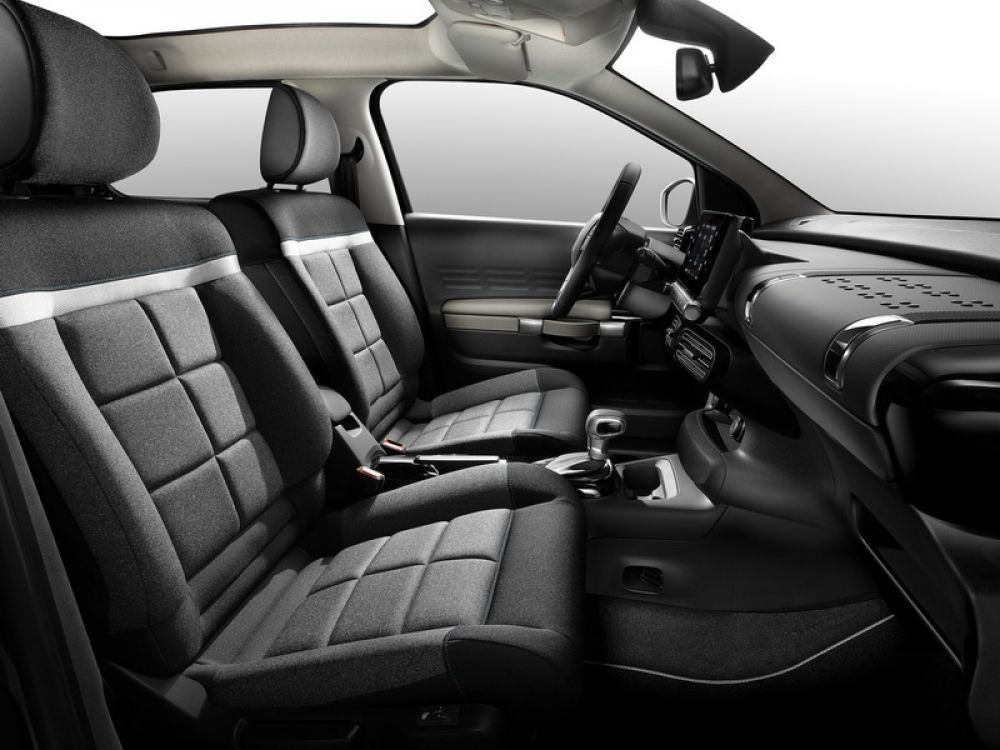 Like I previously said, the interior is quite bare-boned. There's not even a temperature gauge or a rev counter. The only way you know to switch gears is with a number that goes up with an arrow. Not the most intuitive way to incite someone to change gear.
There's worse: the climate controls are inside a menu on a touch screen. This is a bummer since you'll have to go back between menus to change the fan speed and come back to your navigation. This is quite annoying.
The seats are ok, but after a while, my back starts to hurt. You can take small routes, but after 2 hours you'll feel the need to get up and rest from these chairs.
The space inside is decent enough, I would say, for most small families, but the issue is that the clutch pedal has a very far slip point. So far that I actually need to move my seat back very close to the end of the rail.
The seats are not leather, and the ventilation system is quite basic; you can't even really move the air in one specific direction, and the front passenger doesn't even have side ventilation. How cheap.
There are no decent spaces for you to put your phone upright. It will be laying, and you'll have to rely on Apple Car Play.
The trunk space is small; don't expect to fit your golf clubs inside with ease. It's possible, but not really adapted for these types of large items.
The options
This car has almost no options at all. You'll have to use the old key on the Neiman. Which is annoying after having used a keyless system, but at least it's safe when it comes to thieves.
There's no electric rear mirror and no rear camera, but at least it has some sensor that will do the job.
The multimedia system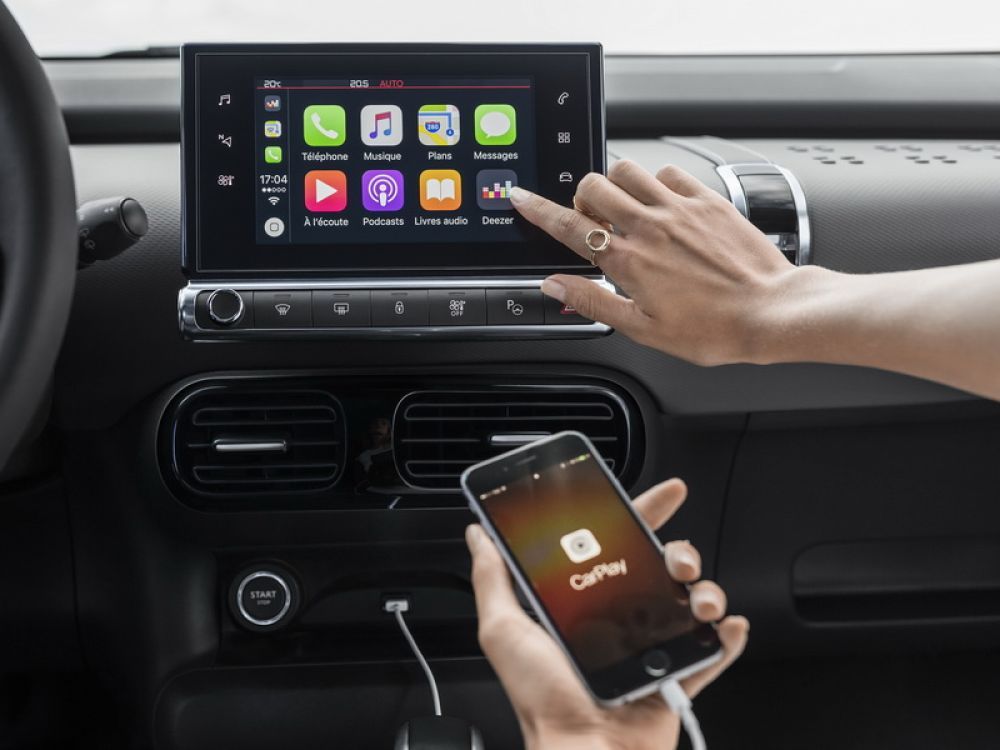 This part is actually quite good. It's recent enough that you can have Apple CarPlay and Android Auto. It's quite easy to use and responsive enough. It's honestly better than the one in my C-HR. Practically.
The thing I love the most is being able to have Waze on the screen and receive a call at the same time. It's more than enough for my needs.
The sound is surprisingly good for the range of the car; it sounds better than the system in my BMW and better than my JBL audio system as well. At least with the radio.
The driving experience
Well, if everything feels plasticky, after a while, driving this car isn't so bad. I believe it's a three-cylinder turbocharged petrol vehicle.It's not the fastest car by any means, but it's much quicker than my C-HR.
It's not too dissimilar to my BMW 3 Series, which had 150 horsepower for an average weight of 1.4 tons. If the experience is not as refined as with my old BMW, it's enough for you to feel a bit of pleasure and to overtake a slow car.
The car has a manual 6-speed transmission, which explains why the car is a bit fun to drive. Of course, it's not as agile as a propulsion car. Actually, my C-HR felt more agile while cornering, but still, it's enough for this type of car.
Like the C-HR, this car is not the best when it comes to rear visibility, and while the C-HR had the camera and the blind spot sensor, sometimes it feels like rolling the dice when moving in reverse.
This car's gas tank is huge, so filling it is expensive. The consumption is decent, but nowhere near that of a hybrid car in the city. On the freeway, it's much more economical than my Toyota C-HR.
This was one of the few times I was driving a manual gasoline car. I have to say the first time it wasn't easy to find the right amount of acceleration inside the slip point, but after a while it's not too dissimilar to diesel cars.
Verdict
7.8 out of 10
This car cost around 14,000 euros in the used market with around 60-70,000 kilometers, which is a decent price.
But honestly, I feel like you can find so much better than this car at this price point. I would even consider putting more money down to get a more premium option.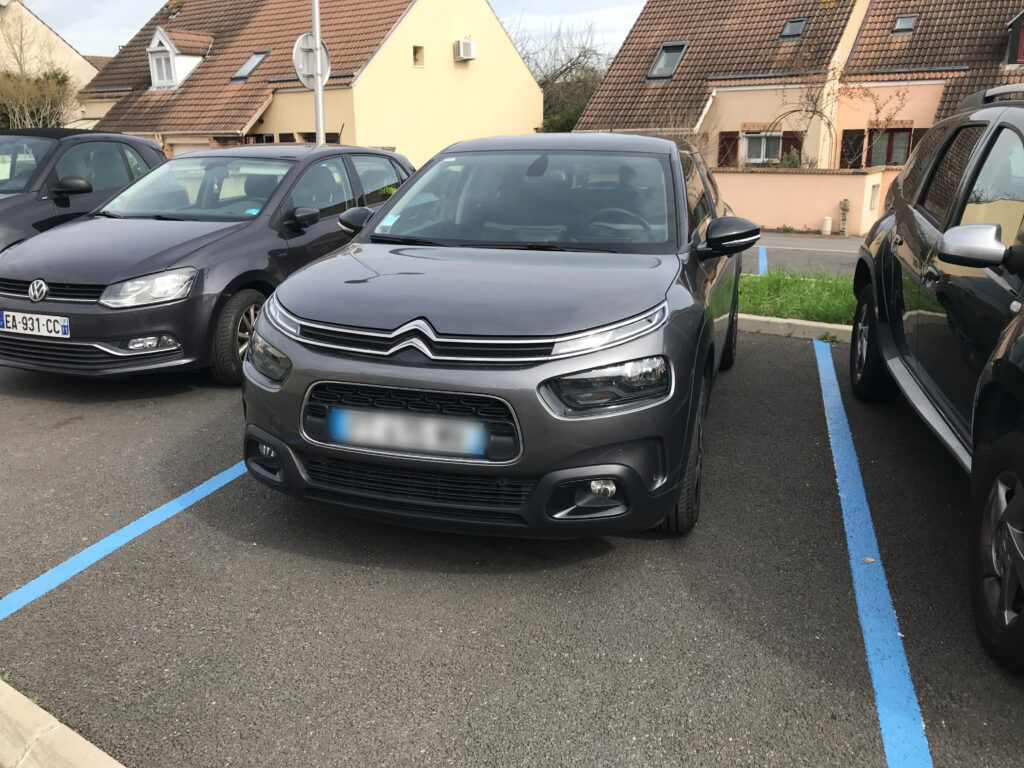 This car isn't that bad; it does its job all right and is surprisingly fun to drive, but it feels cheap and looks quite boring.
I would rather get a C-HR or even a Yaris at this price. French cars are not expensive to maintain but are not that reliable. Their engine usually dies after 150,000 kilometers. At least you'll lose most of the value.
If you like Citron or want to buy a French car, I would even choose a 2008 or 3008 over this car. Of course, it's not the same budget, but at least there's a bit of effort when it comes to presentation.
Information
Citron C4 Cactus
Website: https://www.citroen.fr