Sushi Kei is another restaurant of the Red Sun Group, well implanted in Aeon Malls and serving Japanese food. But unlike iSushi, part of the Golden Gate group, Sushi Kei is not an all-you-can-eat buffet but serves sushi more like traditional restaurants.
If you compare the price by piece, Sushi Kei is very expensive, but is the quality following the same trend? That's what we'll try to find out in this article.
The location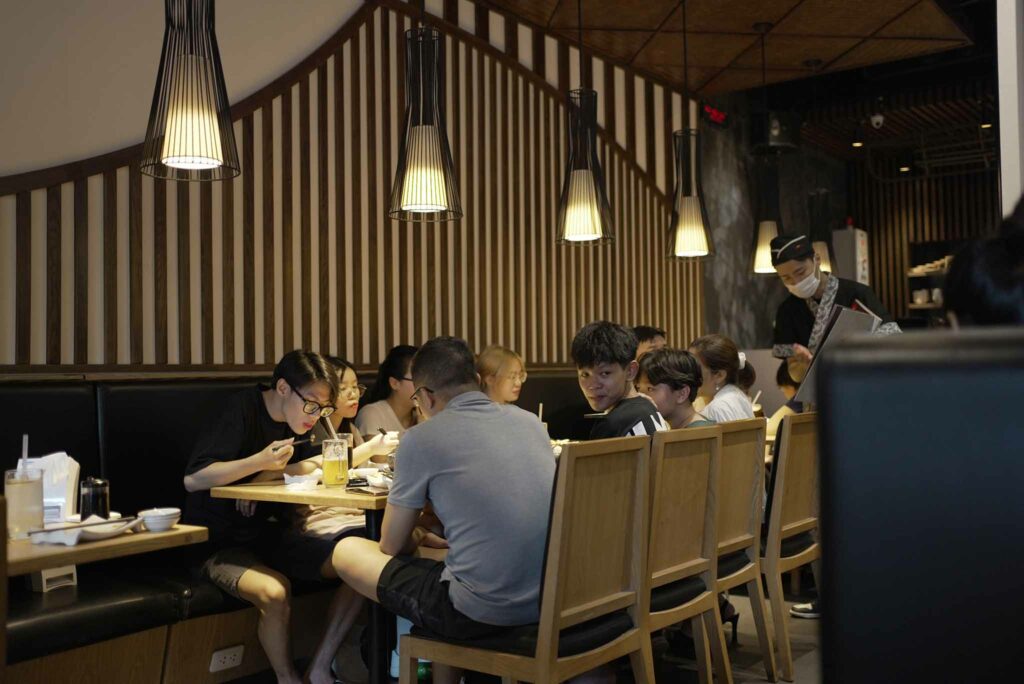 The Sushi Kei we tried was located in Aeon Mall Long Bien. The location is like any other franchise, regular in size with a nostalgic Japanese décor. The place was fairly full, but we went there on a Sunday at 12, so basically rush hour.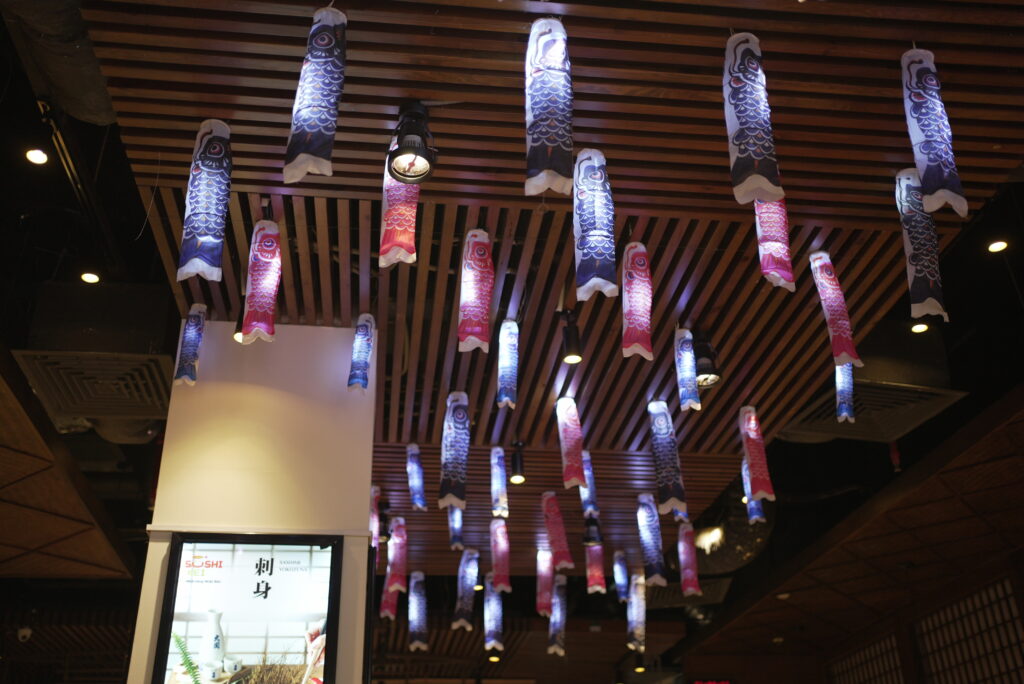 There's nothing particular to note about the decoration or the inside of the restaurant; it is very classic and dull. Perhaps compared to I Sushi, the kitchen is not open and the inside is a bit more dim, but that's about it.
The menu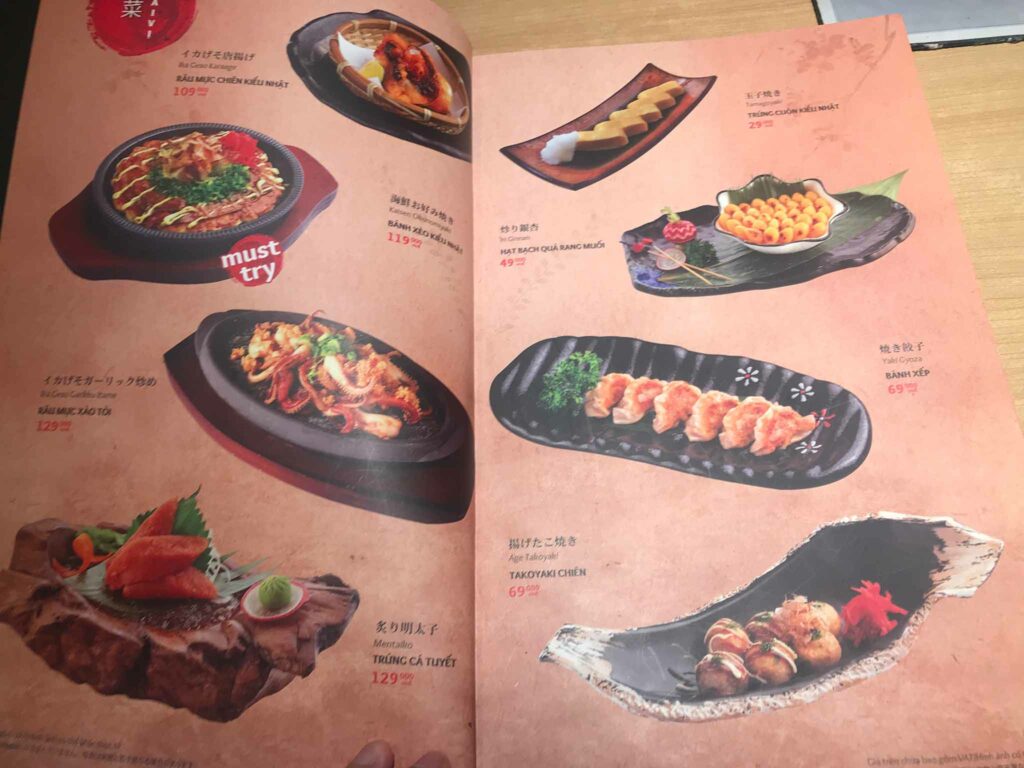 The menu is very traditional for that of franchise restaurants selling Japanese food. My guess would be that in a real sushi restaurant they only serve sashimi, sushi, maki, and perhaps California rolls.
But since this is a franchise, you can also get Takoyaki, Gyoza, and other famous Japanese specialties with average quality.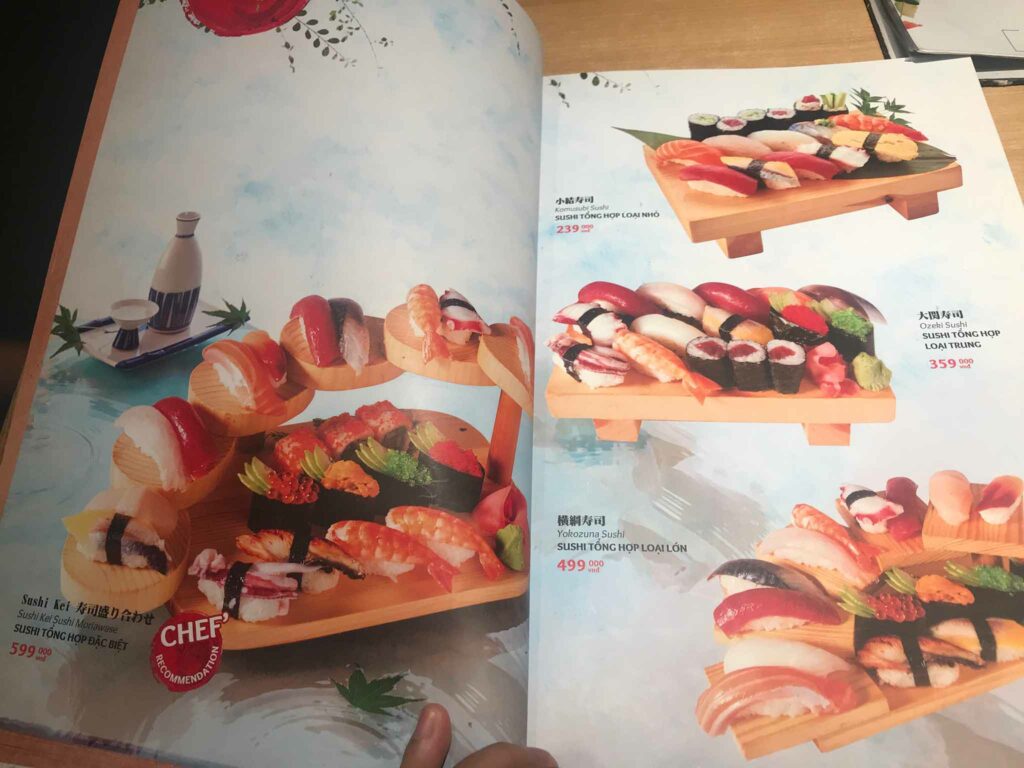 The sushi menu is very similar to what you would find in France. Perhaps the only difference is the quantity. Usually in France, we can call a boat with an assortment of fresh fish, enough for two people to eat. In this case, the boat is a $ 599,000 VND option with fewer pieces but overall more variety.
Unfortunately, all the products weren't present in reality when compared to the picture. For example, we didn't have any avocados or sea urchins, which was honestly why I chose this combo in the first place. Now, if the restaurant is missing some ingredients, I can understand, but even I can buy avocados pretty easily during this period.
On this menu, they have traditional nigiri sushi, some sashimi sets, maki, temaki, and California rolls, but honestly, there's absolutely nothing original on this menu. Everything is quite standard and safe. I can understand the necessity for safety in a franchise, but at the same time, their proposition value is not very exciting.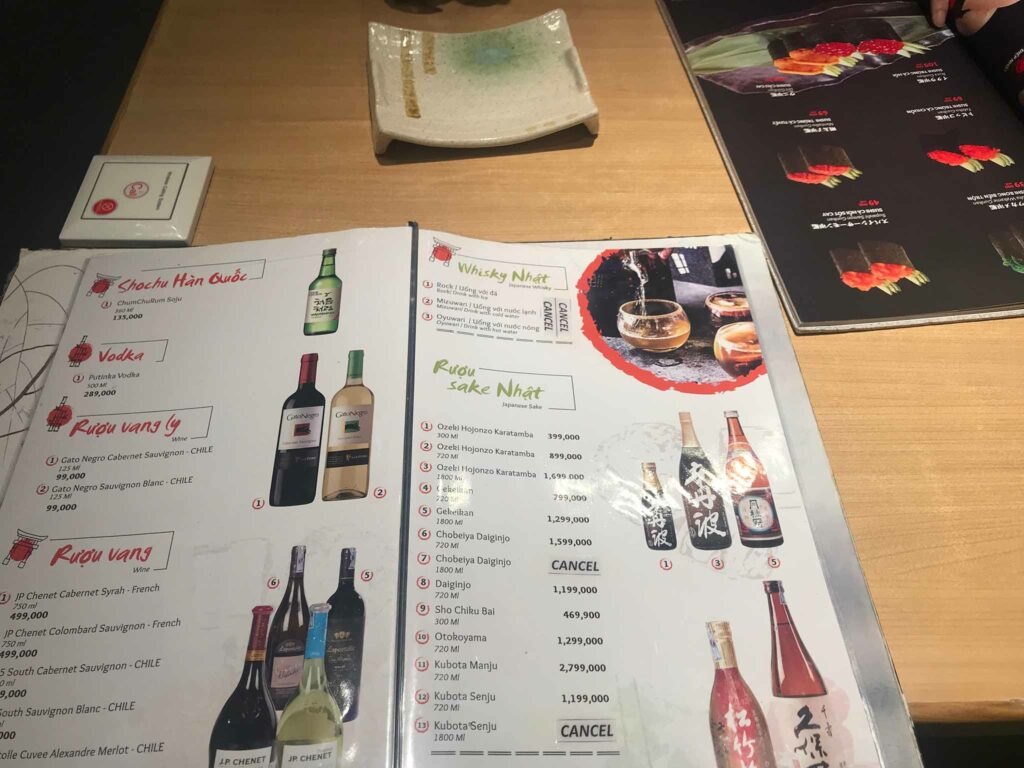 When it comes to drinks, the glasses are very small. I ordered a guava-fresh juice and my wife a coke. I oriented my choice toward a juice after seeing the big cup of watermelon juice. Unfortunately, it wasn't the same cup.
You can have a choice between regular Japanese wines and beers but also Korean Soju, like in Sumo BBQ, again reminding you that you are in a franchise restaurant.
The experience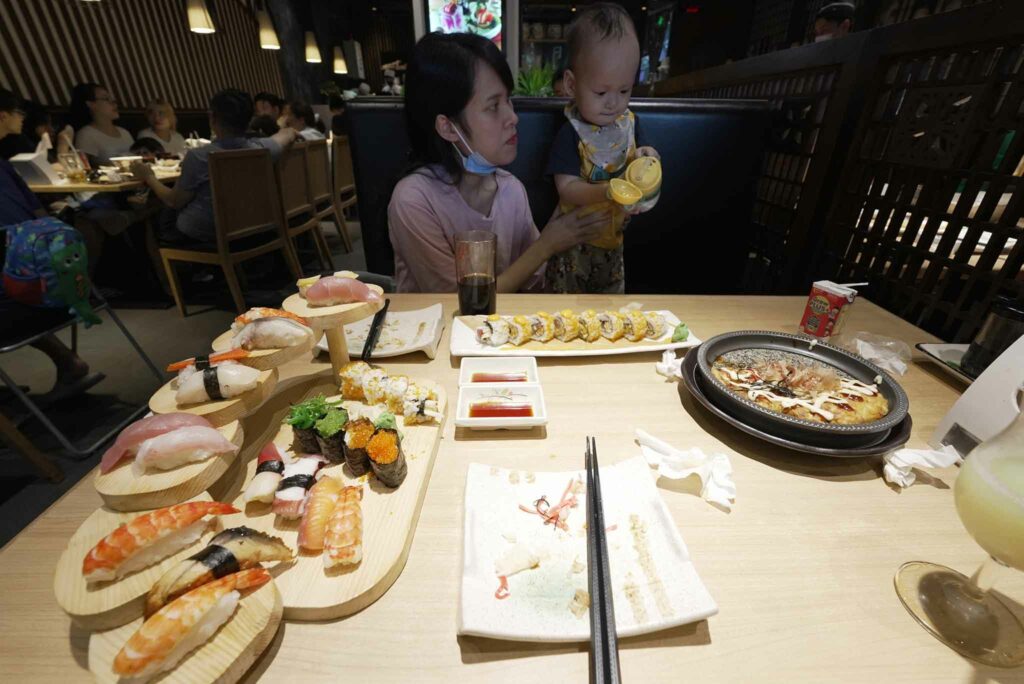 One thing interesting about Sushi Kei is that they have a button on the table to call the staff. I think this idea is great and would work even better in buffet restaurants. Since we only order here once, this button is less useful than it could potentially be.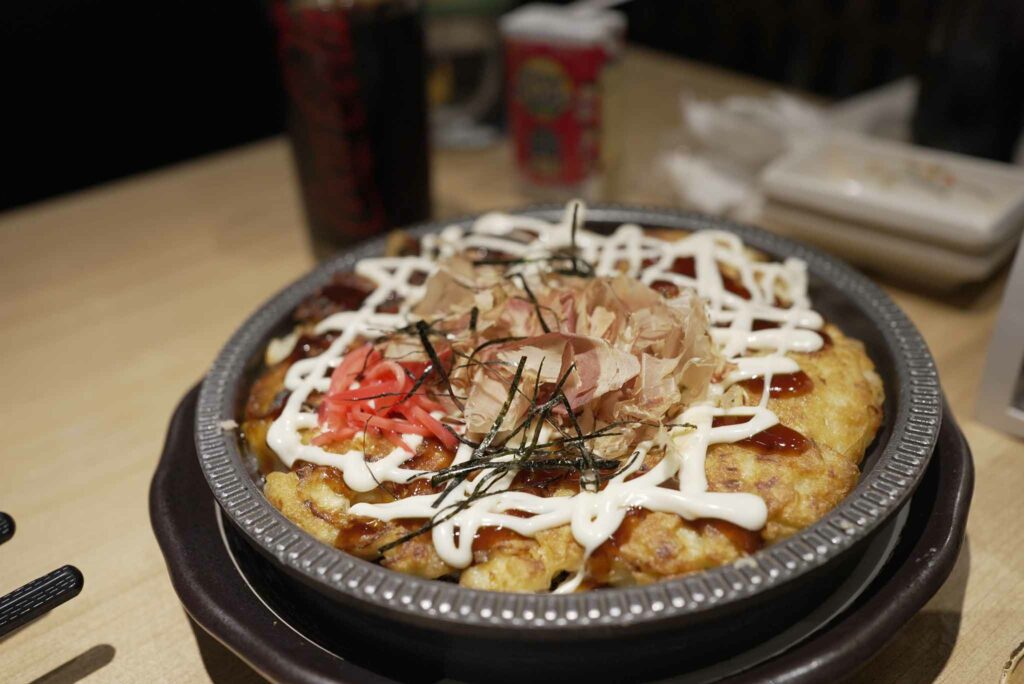 Our first order came in quickly enough, and it was the first time I tried this pan-fried dish that looked like a pancake. It really tasted similar to Takoyaki in my opinion; perhaps the only interesting thing was the katsuobushi, or thin layers of smoked bonito, moving around like it was still alive.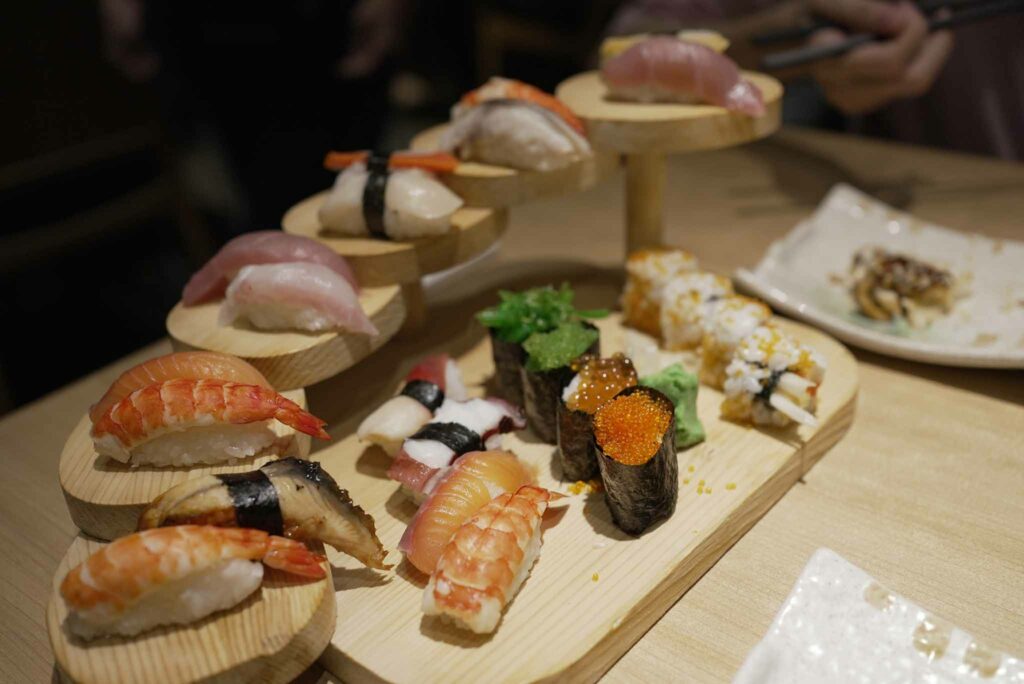 I am used to eating my sushi just a bit fresh, but these came out at room temperature, which is apparently the right way to do it. Overall, the sushi was better made than at iSushi.The pieces were ever so slightly better quality also, but much lower than what you would find in a real sushi place.
I doubt franchises like this one employ real sushi chefs anyway. The rice is very average; if the consistency is good, the taste is too salty in my opinion. Also, the ginger vinegared slice came in a very small quantity compared to the wasabi. Luckily, some other ones came with the California roll, even more than in the big sushi combo.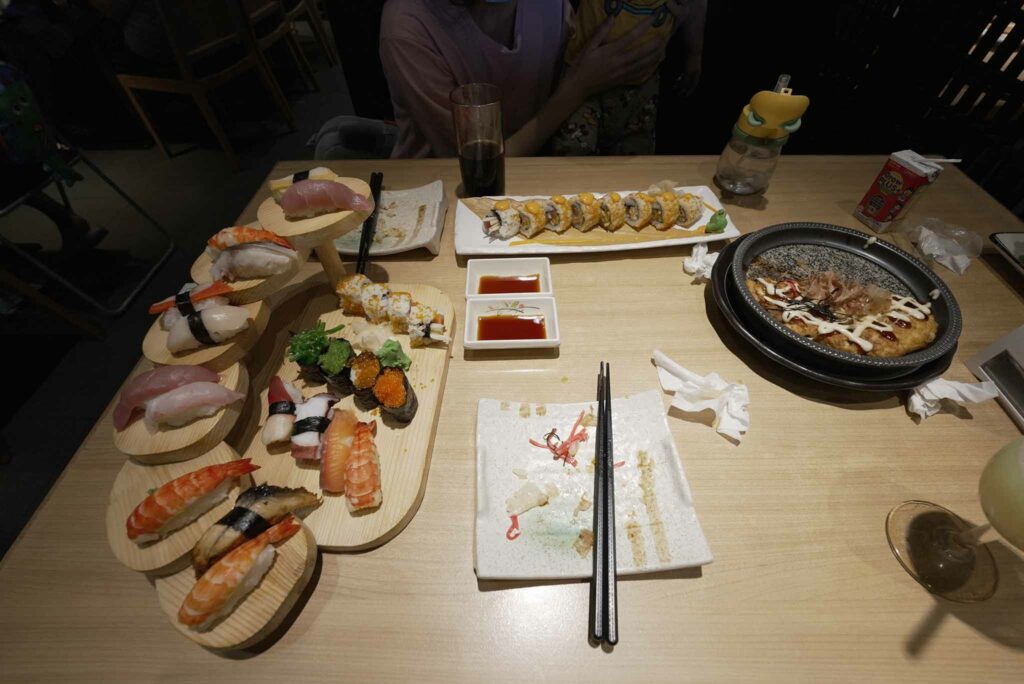 One of the problems I have with Japanese restaurants in Vietnam is that they are as expensive as in Europe, which can be understood since products are most likely imported. But also, it's very hard to find some simple but delicious recipes like Californian rolls with avocado, salmon, and mayonnaise. Perhaps it doesn't fit the taste of this market.
The taste of the sushi included was ok, but compared to the price you pay, I was honestly expecting more. We ended up getting udon soup for our kid, and again, it didn't look or taste like anything special.
Our drinks were very small, as previously mentioned; I almost ordered an extra bottle of water, but since we were in a mall, I decided to wait. I thought it was enough to pay extra money for almost the same thing.
Verdict
7.1 out of 10
Sushi Kei is a franchise restaurant, so the quality can't be very high since often this type of joint is made out of business motivations and not passion. But still, the quality could be higher, I believe, especially for the price.
For example, our pieces of tuna were larger than average, and the color was more pink than red. Even the pieces of sushi with tuna in the Aeon Mall food court had a better color.
Whenever I eat sushi and feel very thirsty afterward, it's never a good sign. It often means that the rice in the sushi was not balanced and was pretty salty.
It's not that the food is bad at Sushi Kei; it's just that it's very average for the price. We ended up paying around 1,200,000 VND, which is all you can eat at iSushi. If the quality is slightly superior, it's not enough to justify the price, in our opinion.
If you really want sushi, go to a real Japanese restaurant, and if you want a lot of sushi, go to iSushi Hai Ba Trung. That's our two cents.
Informations
Sushi Kei
Address : p., 51 Đ. Cổ Linh, Long Biên, Hà Nội
Phone : 024 3829 3388
Website : https://sushikei.vn
Facebook : https://www.facebook.com/SushiKei.VN/