Hanoi opened in November 2021 its first metro line Cát Linh – Hà Đông. It took 10 years for this project to be built and to enter its first service.
Having rode the RER A and Paris Metro for years in my youth, I can tell you that aerial metro is often the best experience you can get. Much better than underground metro as being underground without any landscape to appreciate can feel a bit claustrophobic.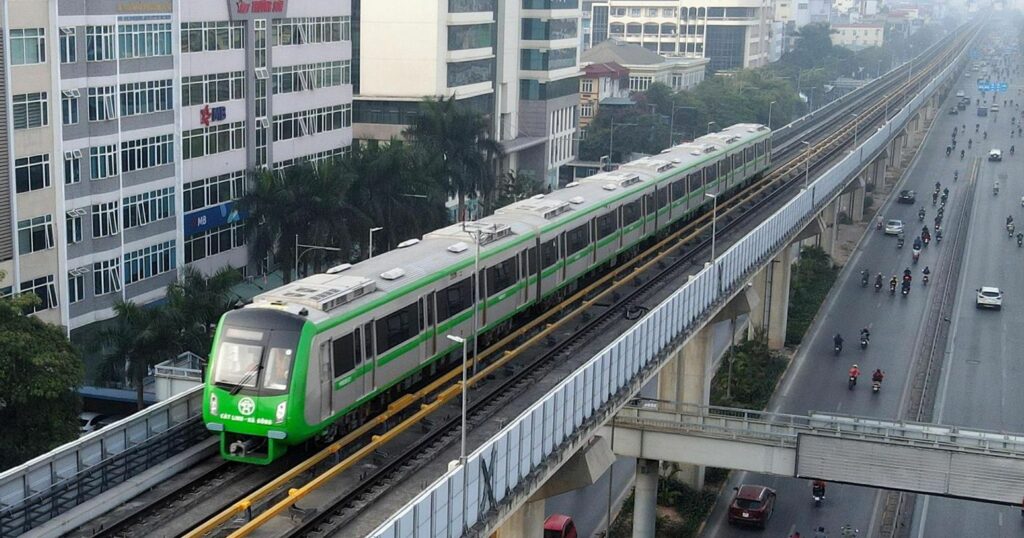 I was curious about this first metro station built in Vietnam and how it would fare compare to the ones I've tried in other countries. It was also an opportunity to take some portrait of my wife while doing a review.
The Metro Stations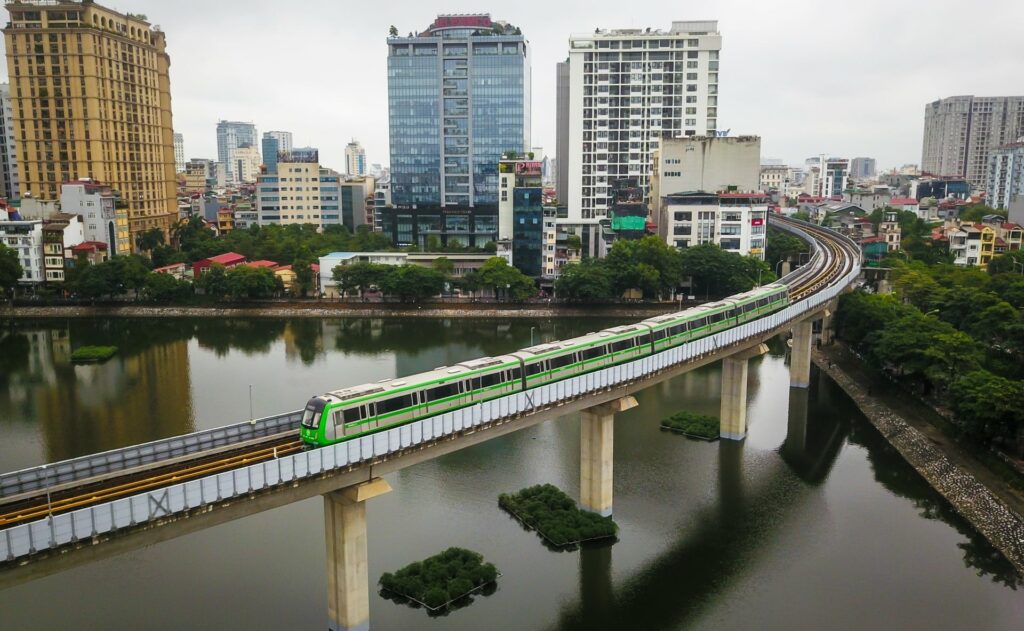 The metros stations are fairly close to one another. To get from one station to another, it takes less than 5 minutes on average. They will eventually develop more of these stations until all major part of the city are connected.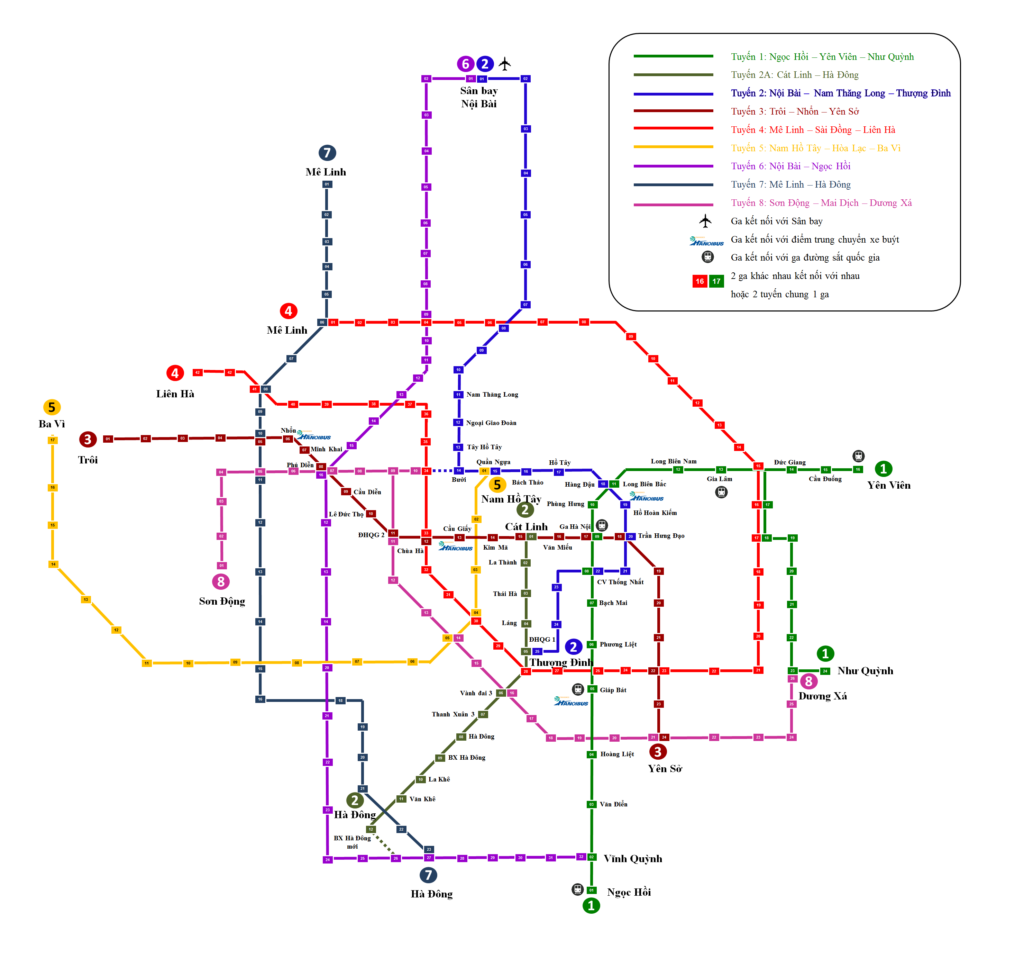 These stations are pretty clean since they are brand new, their layouts are somehow traditional and simple in appearance. Nothing too fancy, something very functional and proven. The train and stations are open from 5:30 am to 10:30 pm.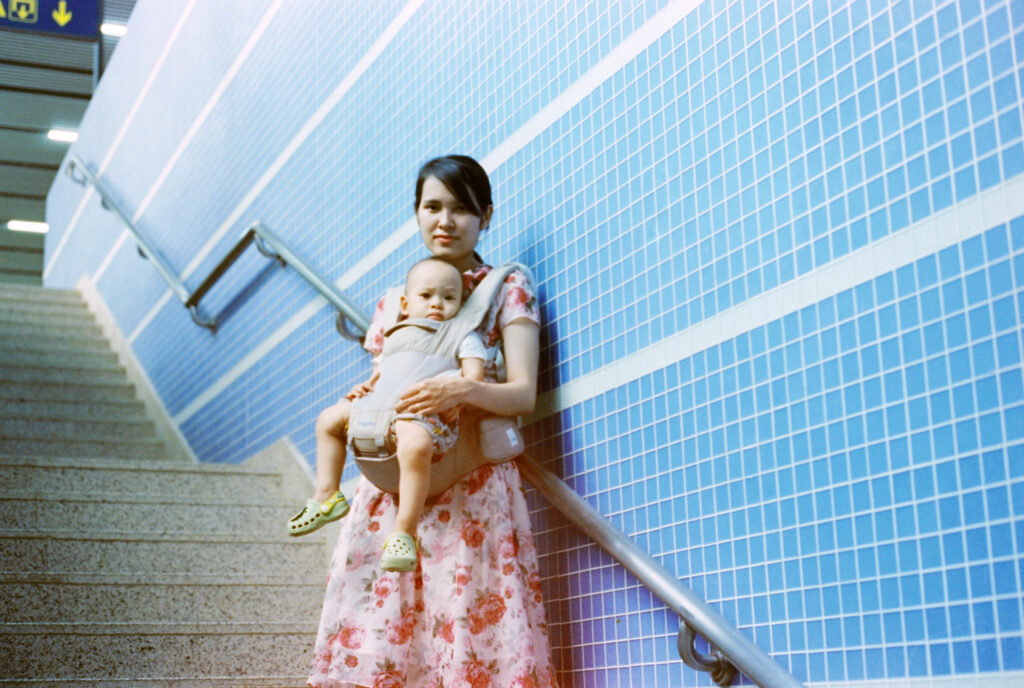 Each Stations seems to be using a unique color for its tiles and shades. For example Cát Linh was blue and Yên Nghĩa was green.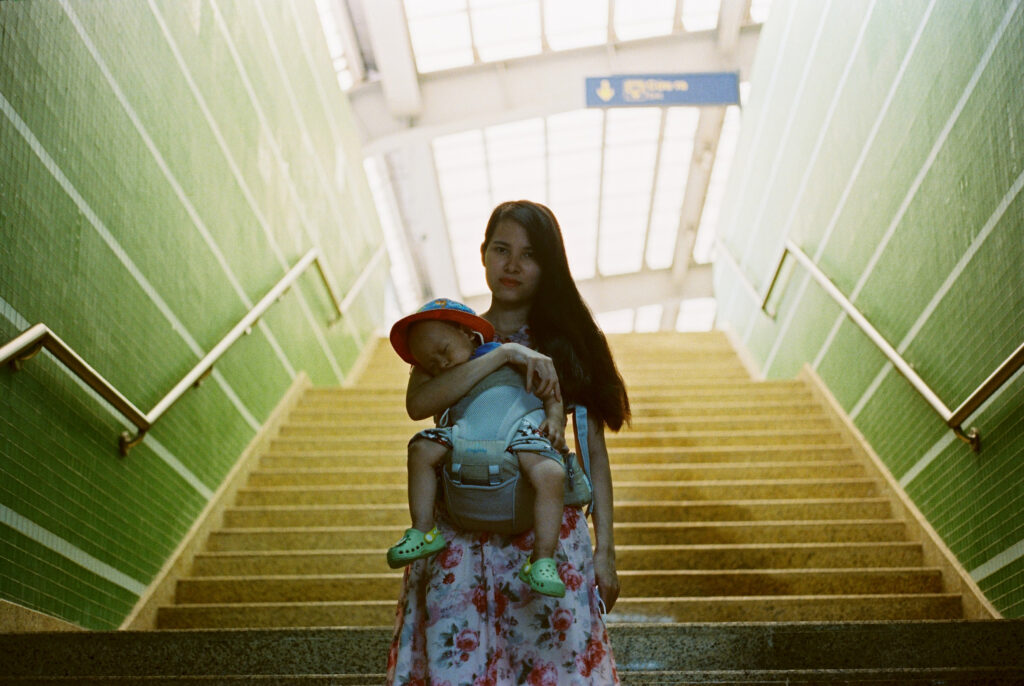 Entrance
We tried two station the Cát Linh and La Thành. The entrance of the station in La Thành Station was not very well indicated from the street we were in. Even our Grab driver had trouble to find the entrance.
Once taking the stairs everything became more clear and we were greeted with the traditional metro entrance layout. It also have an elevator for people with restricted mobility.
Buying a ticket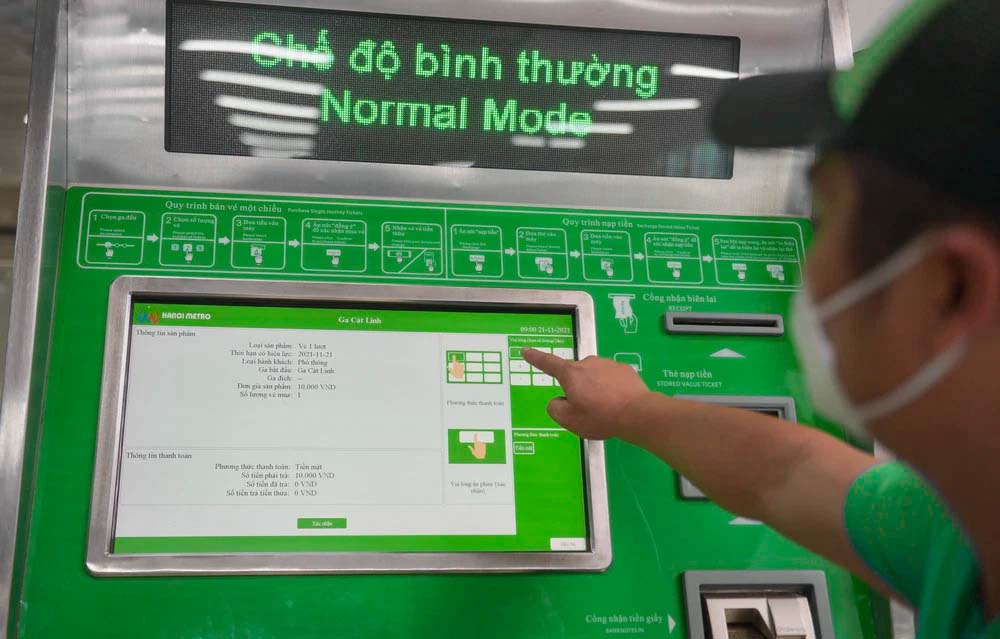 Buying a ticket was fairly simple and we were actually helped by many of the staff members guiding us. Weirdly enough a day ticket cost 30,000 vnd and a single ride cost 30,000 vnd. This was a be surprising for us and didn't make much sense though since the price is relatively cheap it is still a good deal to use the metro.
Buying a ticket like most thing in Vietnam will have to be paid in cash with bills, since most Vietnamese never use their credit card because of bank fees. There are also counters with real people you can talk with in case you need it.
Ticket Barrier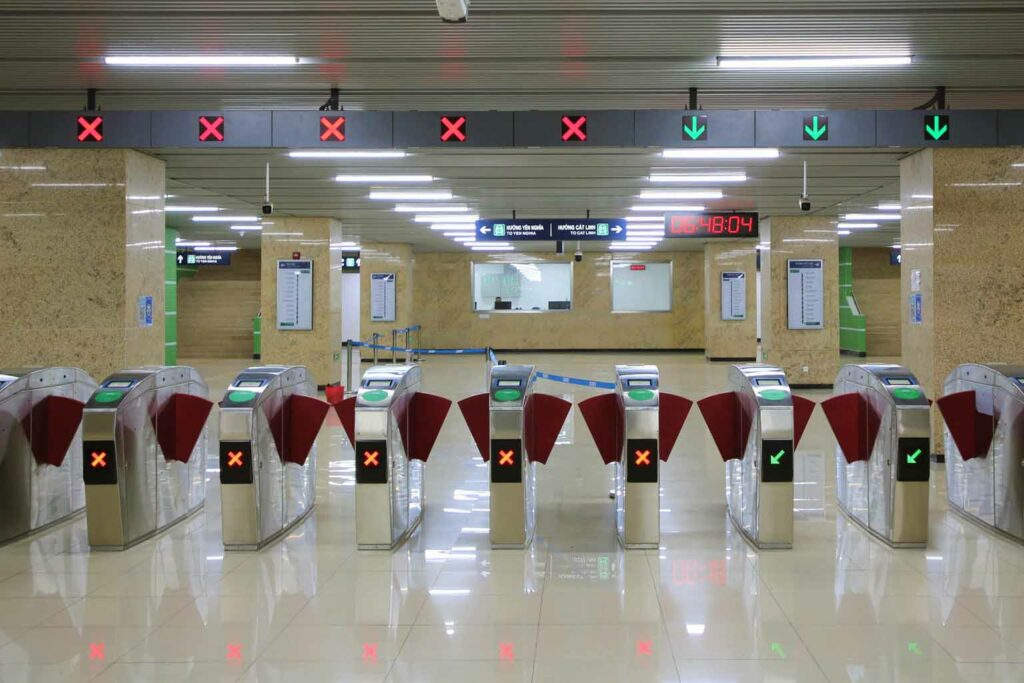 One thing to note is that one day ticket are actually two tickets. One electromagnetic ticket that will let you open the barrier and another paper one to get another ticket once you get out. This process is very counter intuitive.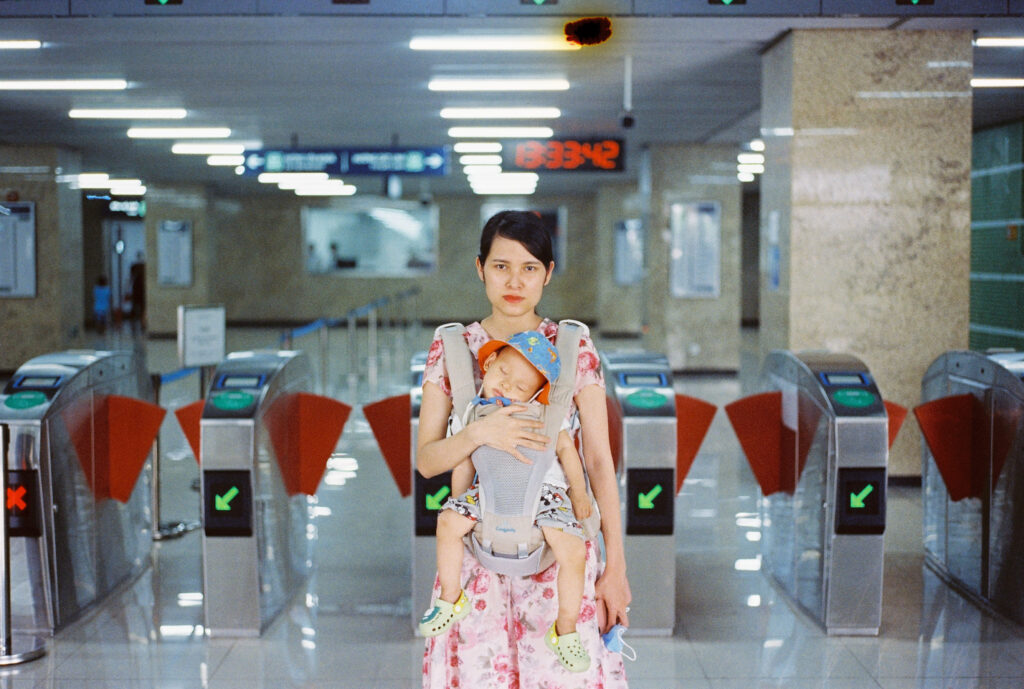 You would think that the magnetic ticket would just work for one day. After all its the whole point of using electronic card.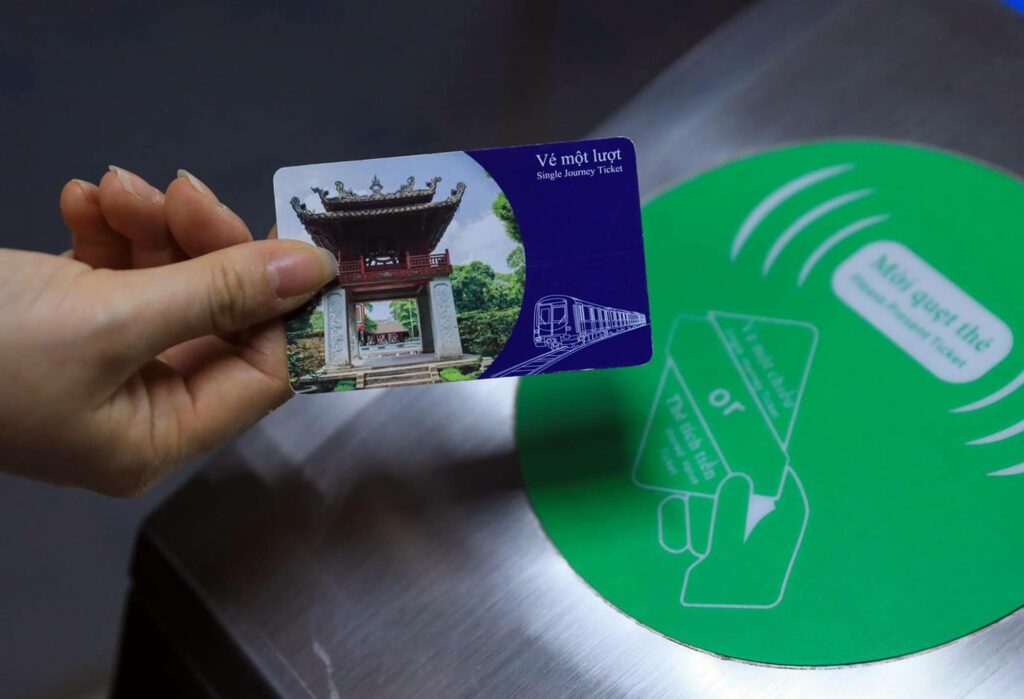 Another counter intuitive process is that the card are taken back when you exit a station, while when you enter a barrier you simply have to use to contactless chip inside the card. So instead of bringing the card to the reader, you will have to feed the machine in the slot.
The Train Platform
To access the platform, you will have to take the stairs or escalator. I believe they also have elevators for people with limited mobility.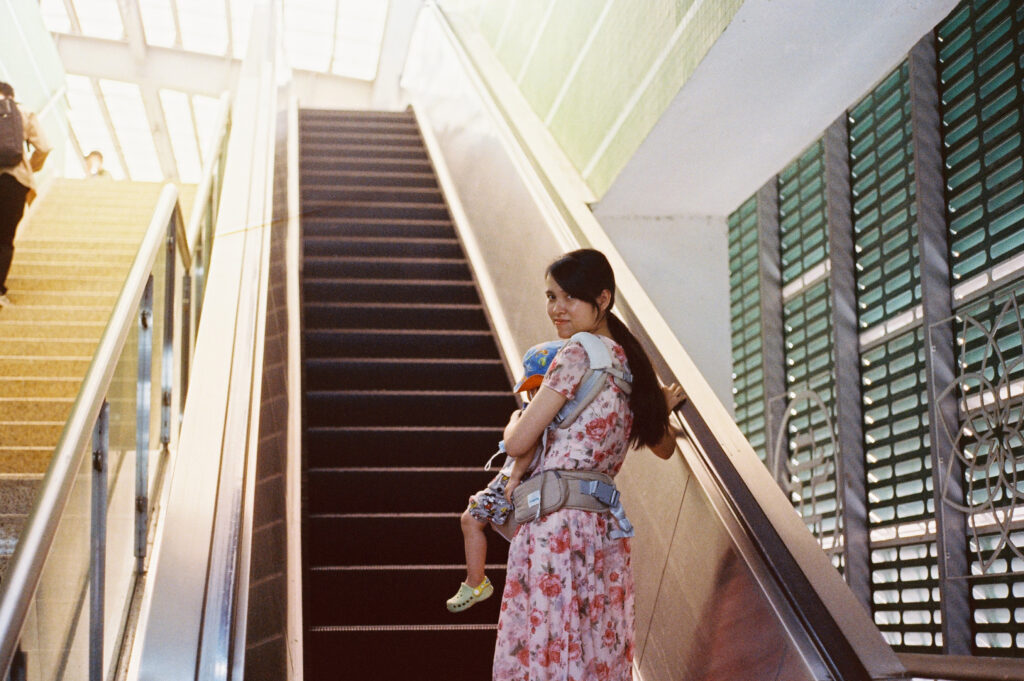 The train platforms are really classic. Sometimes you can have like in other countries, multiple platform for one train. One odd thing happened to me is that the doors on both sides open at Cát Linh Station and I went out the wrong way.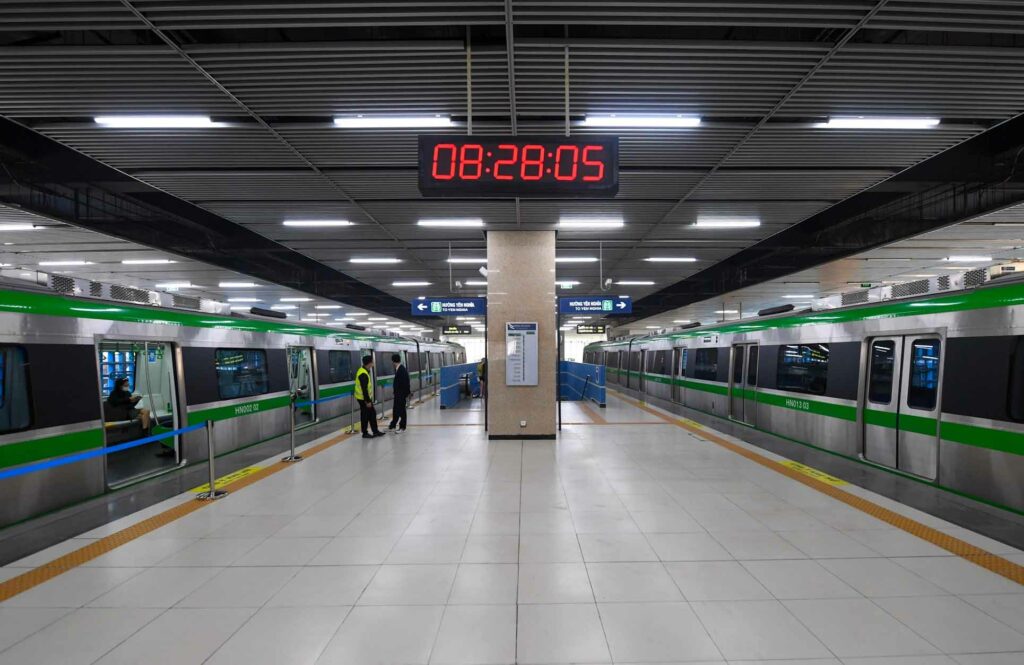 Design
Other than that since the station have a classic layout, it is fairly easy to find the right direction. Buying the ticket is always downstairs and the train platforme upstairs. There are only two possible directions for now.
Note that the station has this colored shades on top, with the natural light giving a Sepa look to the platform. It almost look like a photo filter. This shades will change color according to the different stations.
Clear informations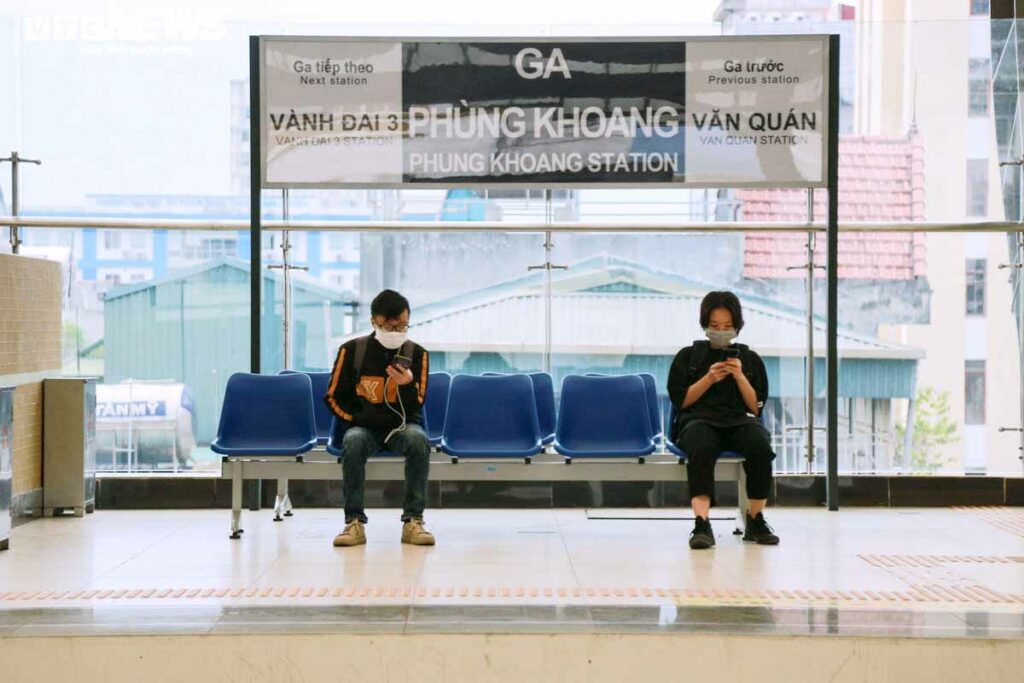 On each side of the platform you'll see a board with written the previous and next station. This I thought was a smart way to give a sense of direction for the train. In France they are usually using the terminus station name. For me the Vietnamese way is simpler and more intuitive. They use Vietnamese wording as well as english for tourists.
You will also find a panel with the minutes before the two next trains will come. Simple and effective. There were honestly a lot of train, I think the time between trains was around 5 minutes.
Seats
Some seats are available for you to wait for the train even thought they are frequent. These sits are not in big numbers but probably enough to accommodate the number of people within the station, outside of rush hour times.
The Train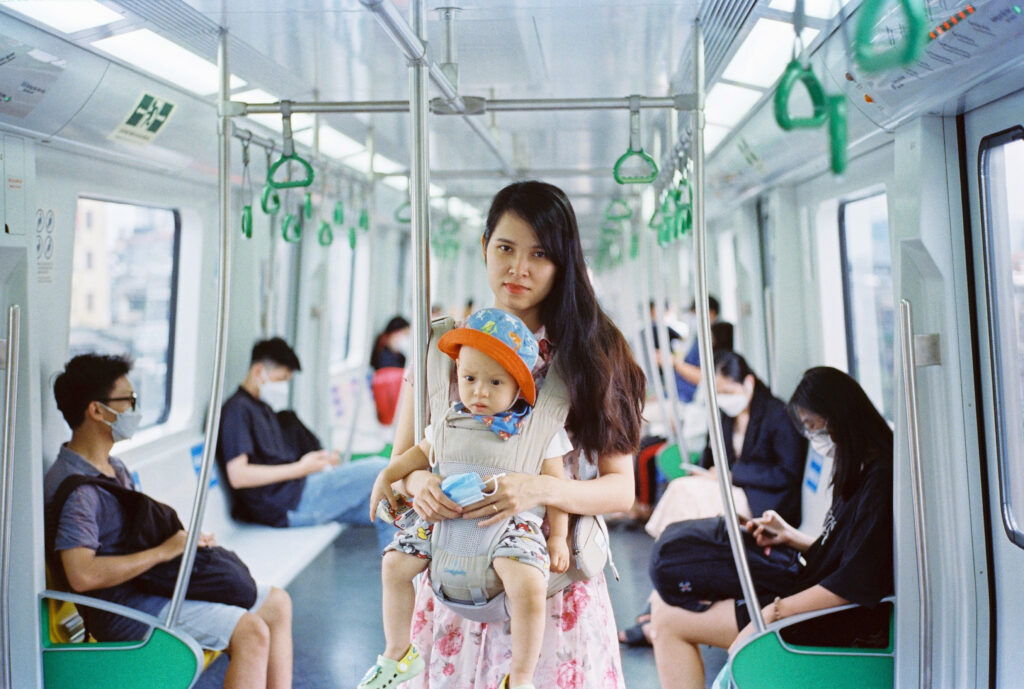 The trains are brand new, outside they seemed to be made out of a brushed metal with green painting on it. They have a very regular look and are not very long in length compared to some other countries.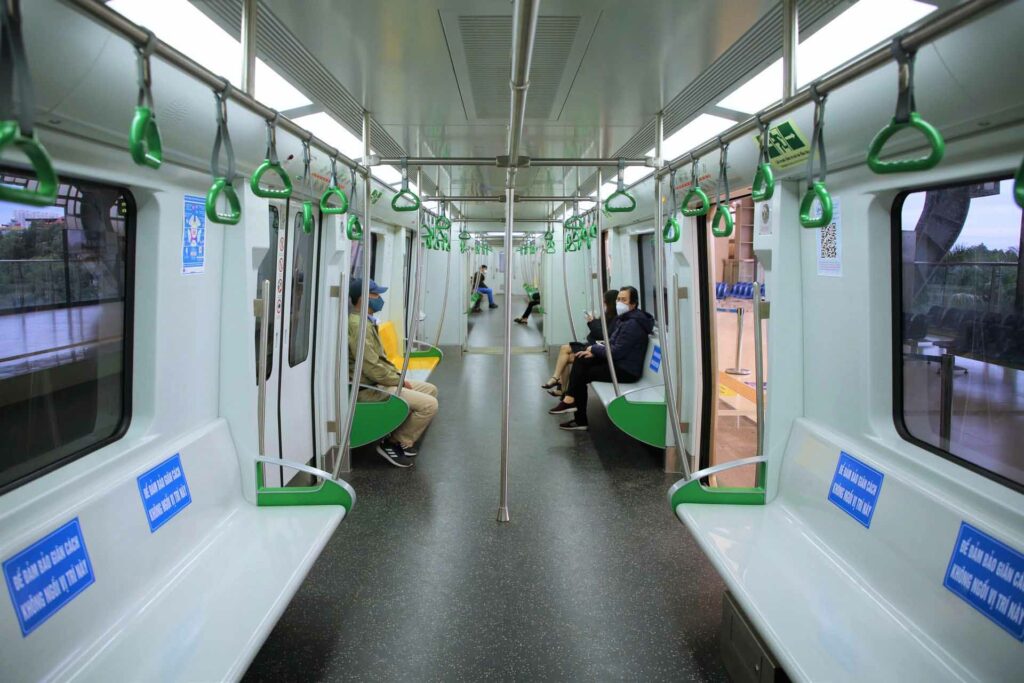 They use white colors inside for the wall which makes the interior bright and very clean. The setup is like in New York with seats on both sides so it makes for very spacious train with less seats as opposed to France where people sit facing or their back to the next station.
The train stations are indicated with lights so it's clear where we are and what will be the next station. The doors are automatic and will open whenever the train stops in a station. In some countries including France, the older train have a buttons that have to be pushed in order for the doors to open.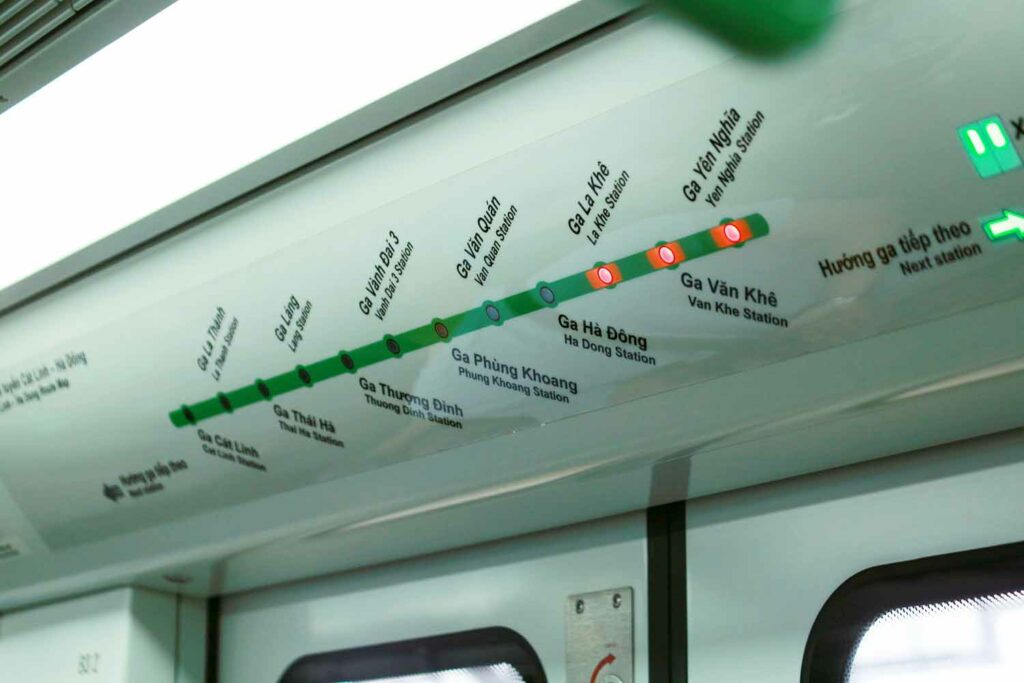 The Service
When I first came in Vietnam, I was surprised by the number of staff present in restaurants. Since the cost of salary is not as taxed as in Europe, having multiples employees is more affordable. There are a lot of employee compared to other countries.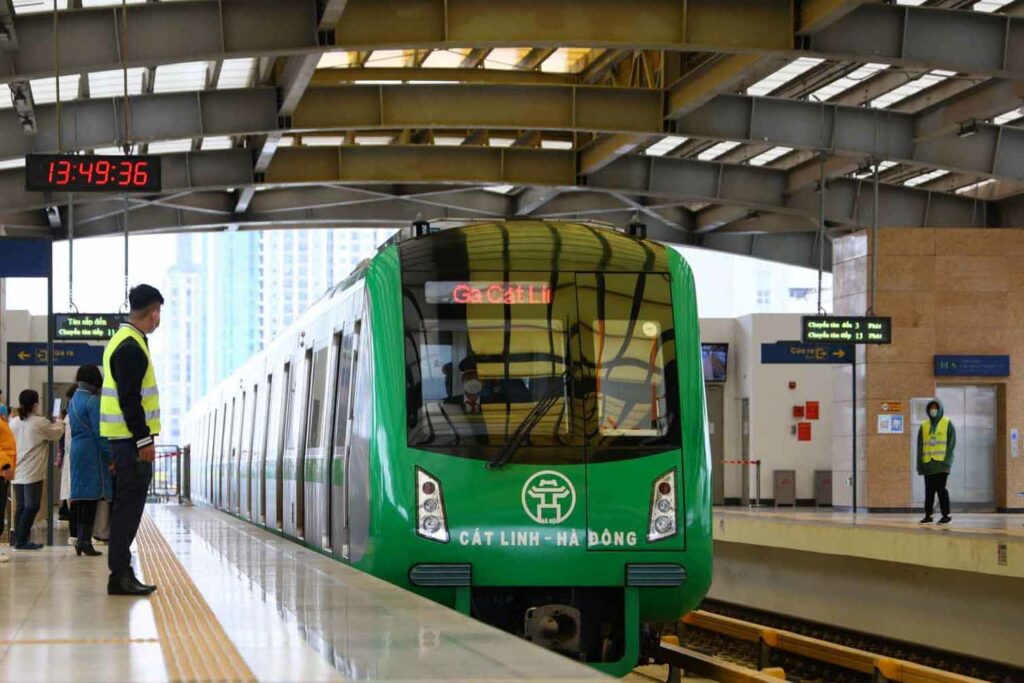 All along our customer journey, some staff members were ready to guide us. Which made it an overall great experience.
Some problematics
It's not a secret most Vietnamese people are using bikes as a transportation. So the question is can a metro be more convenient for people, knowing that the streets are not very accommodating for walkers.
What if users needs to go somewhere far away from the station, how they can get to their location walking ? Can they park their Bikes safely in a dedicated space in the stations ? What will happened if on demand electric bike self-service are implemented like in other countries ? These solutions can even be implemented by private companies.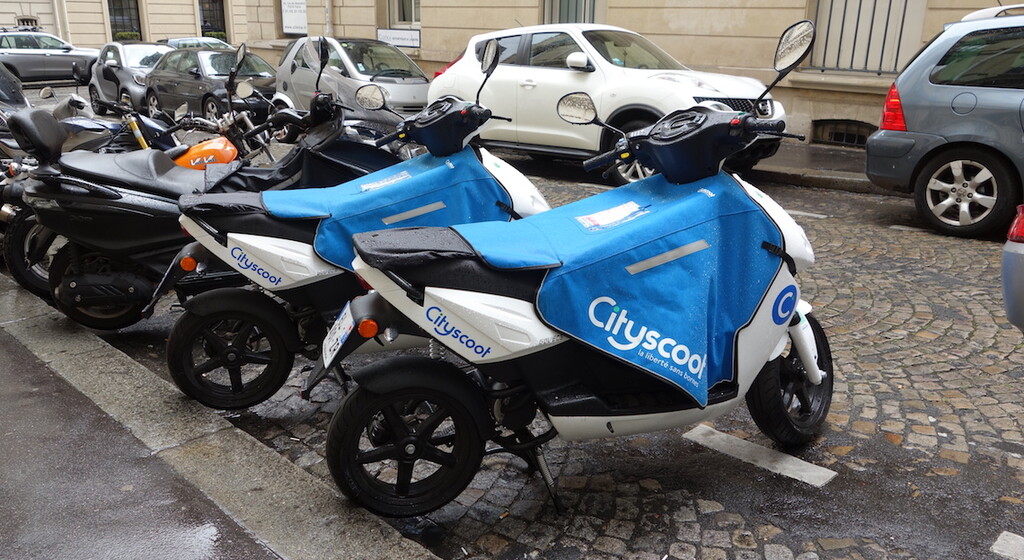 Also since covid 19 we live in a new era where solutions have to be found for public spaces to be safe, especially in closed spaces with recycled ventilation.
These are not an easy question to answer but I am sure solutions will be find eventually.
Verdict
8.5 out of 10
These new metro stations are obviously an advancement for the country and its transportation system. Well engineered and built, these stations will with time, accommodate more and more people in their daily transportation needs.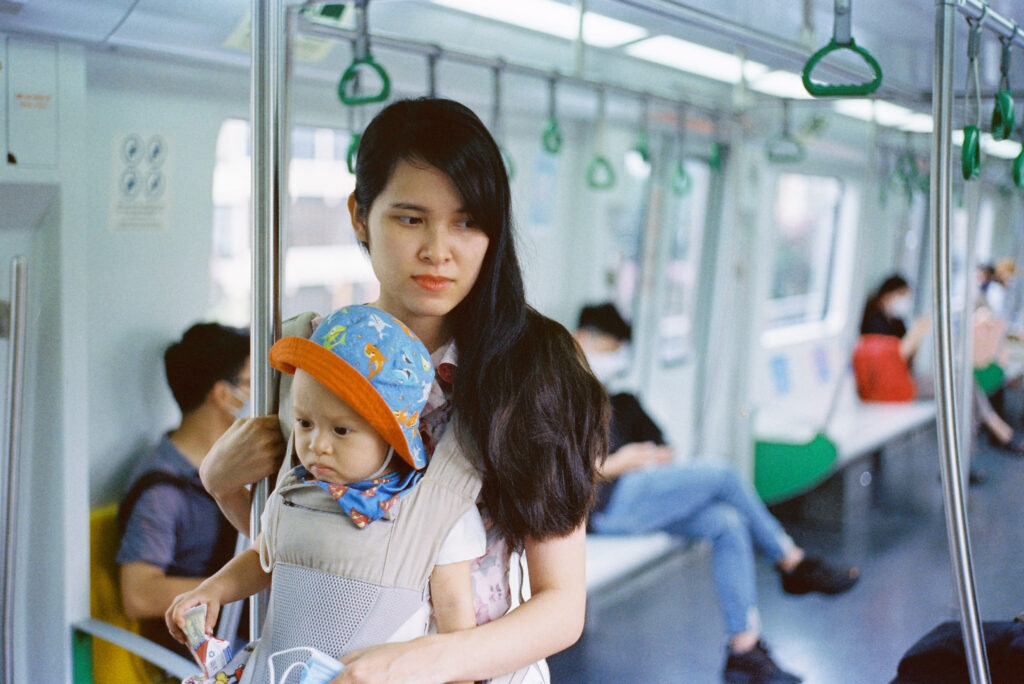 There are still some quirks about the intuitiveness of the experience. For now, staff members are present to correct these little flaws. But eventually these will have to be addressed and fixed before it becomes too difficult with the growing number of riders.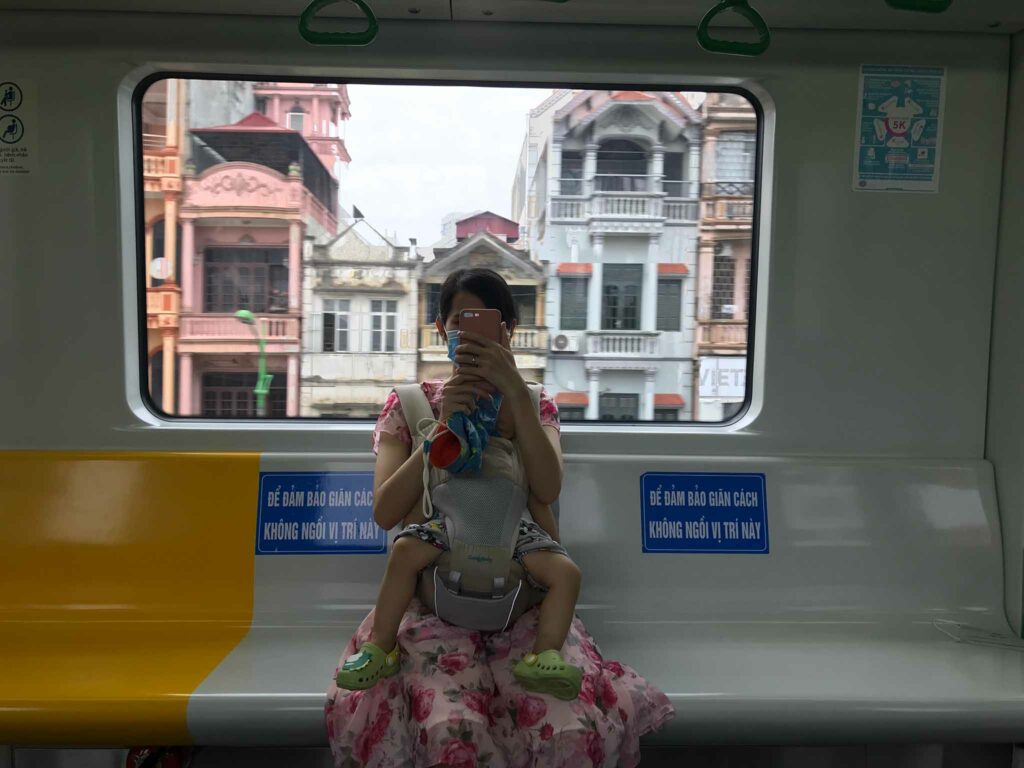 More important, what means of transportation can be put in place for users to get to their final destination with maximal convenience is still a problematic to solve.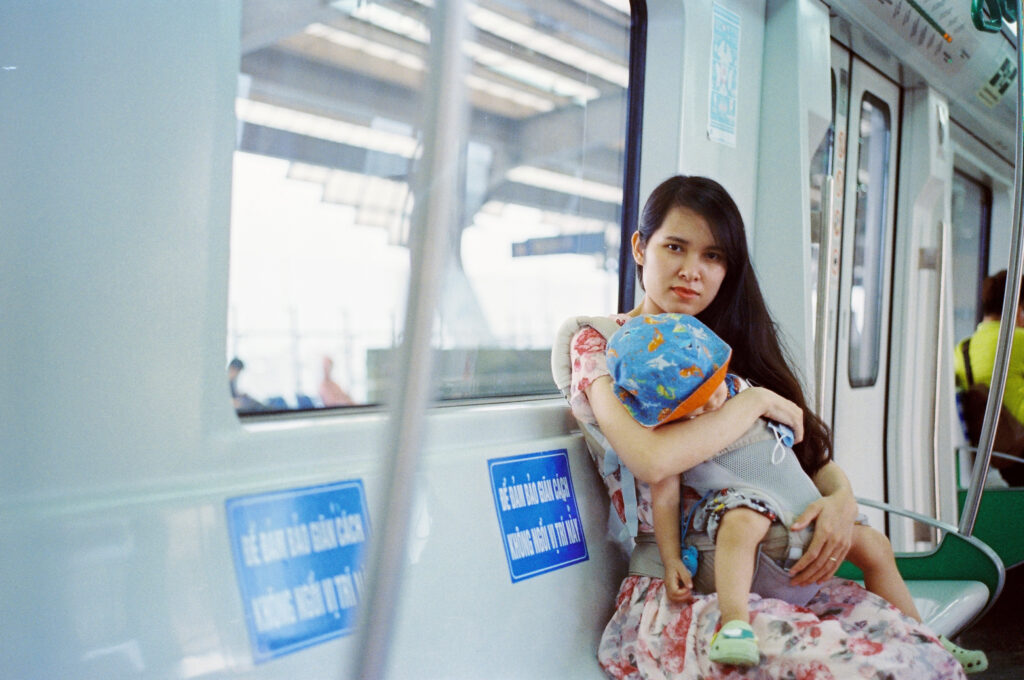 Other than that the metro and stations are definitely a successful first step into making transportation easier and more fluid within the Capital and soon all major cities of Vietnam.
Informations
Website : http://hanoimetro.net.vn