New Saveurs d'Asie is a Cambodian restaurant located in Torcy, France. My parents and I used to eat there. This is probably one of my favorite restaurants in town.
We'll see in this review why you should also give it a try, especially if you are all about the food.
The location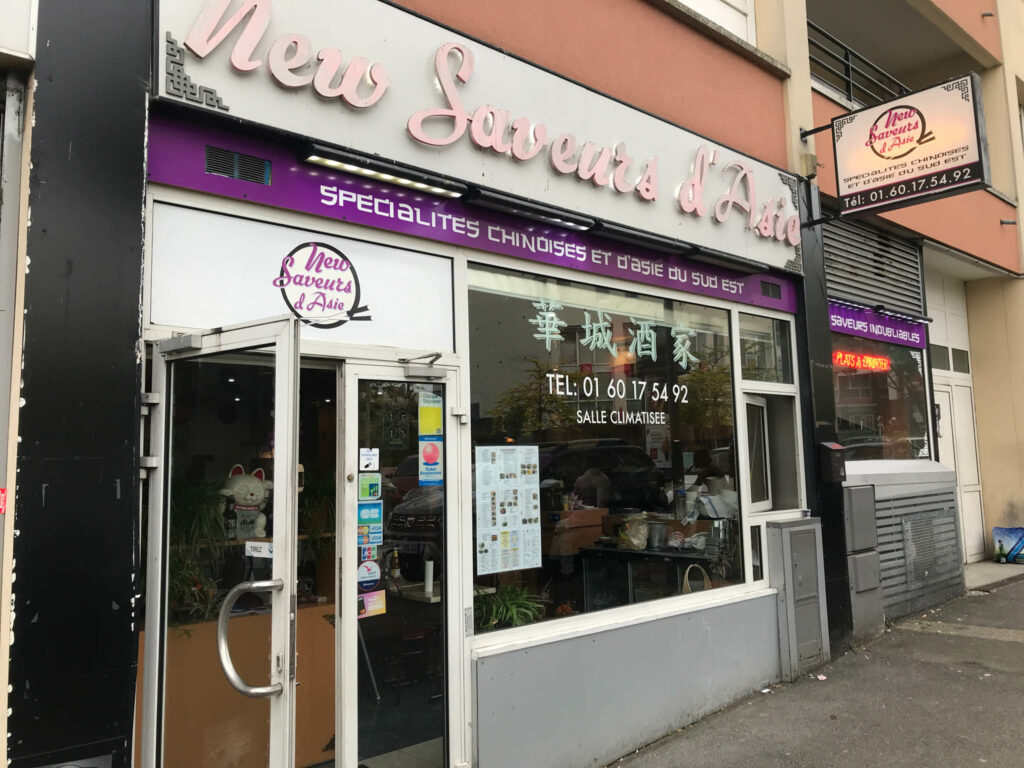 The restaurant is located at the exit of the Torcy train station. It couldn't be closer; this is the closest restaurant to the train station, period.
It is located outside the Bay 1 shopping center, where all the main restaurants are. That's because New Saveurs d'Asie, or before Saveurs d'Asie, is a restaurant that was founded way before Bay 1 was built.
This restaurant still has a great location. Perhaps the only downside is the PMU gamblers staying in front of the street. I am talking about dozens of people. But hey, there are worse places like Pelforth Restaurant in Le Segrais, which is a PMU.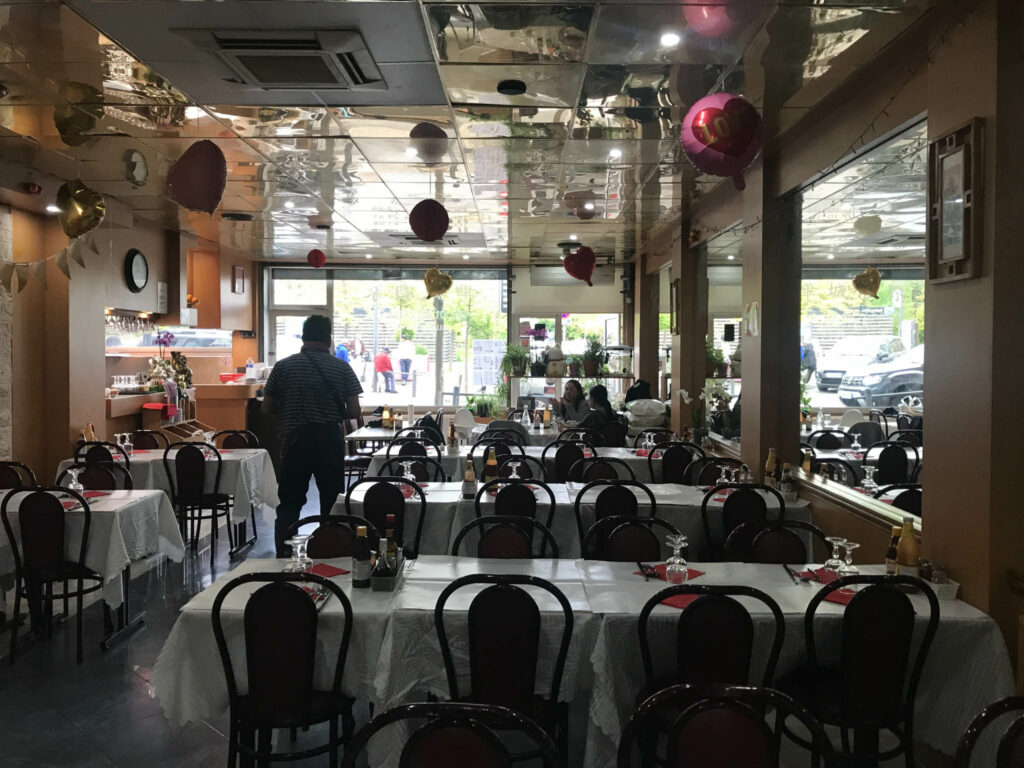 This is probably not the biggest restaurant, but it's more than enough for you to find a seat during the busy hours.
The decoration inside the restaurant is very simple; this is the kind of joint where you come for the food and not necessarily the atmosphere, even if there's absolutely nothing wrong with it.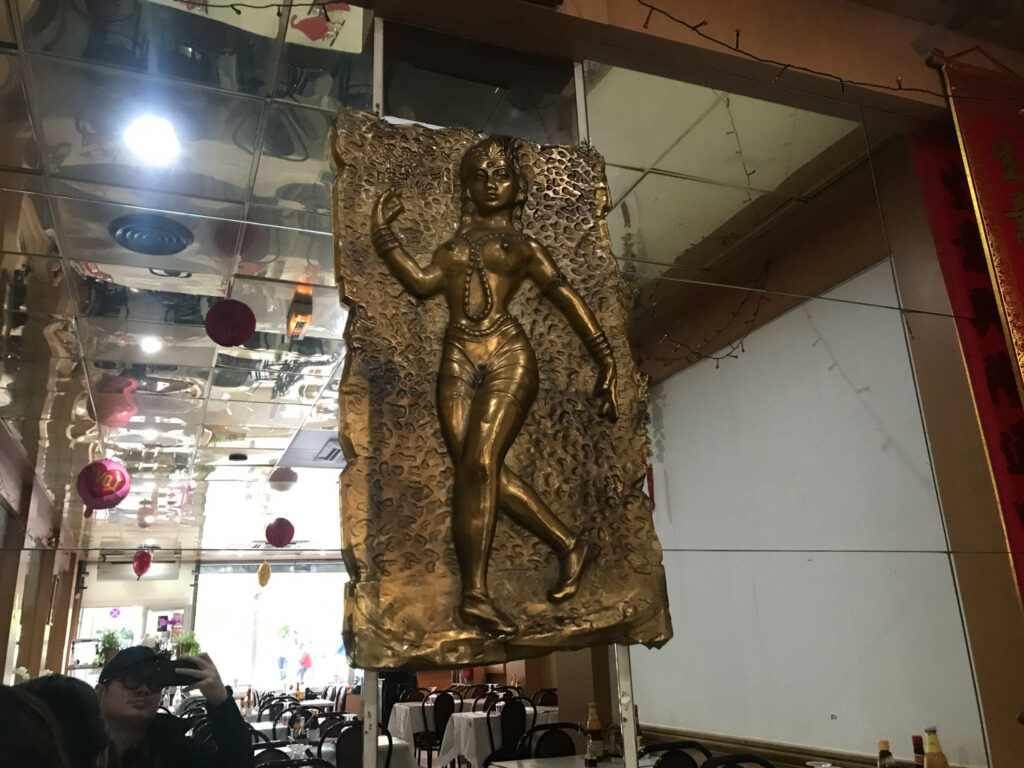 There are tons of mirrors inside the place, so it will look slightly larger than it really is. There are about 50 seats in this restaurant, which is more than enough, I believe.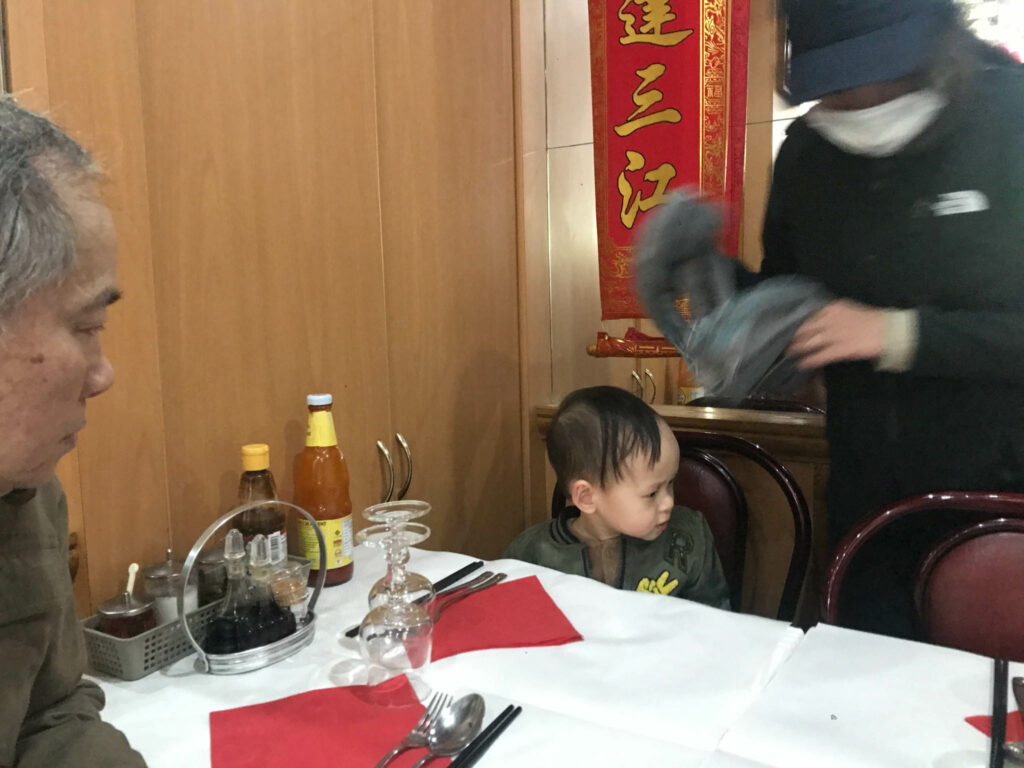 The tables and chairs are good; they are doing their job, and I never felt like something was uncomfortable while eating in there.
Overall, it's the type of restaurant where you come, eat, and go. It's the perfect place to eat good food in a regular place. This place is unpretentious, and that's exactly what you want from your everyday restaurant.
The menu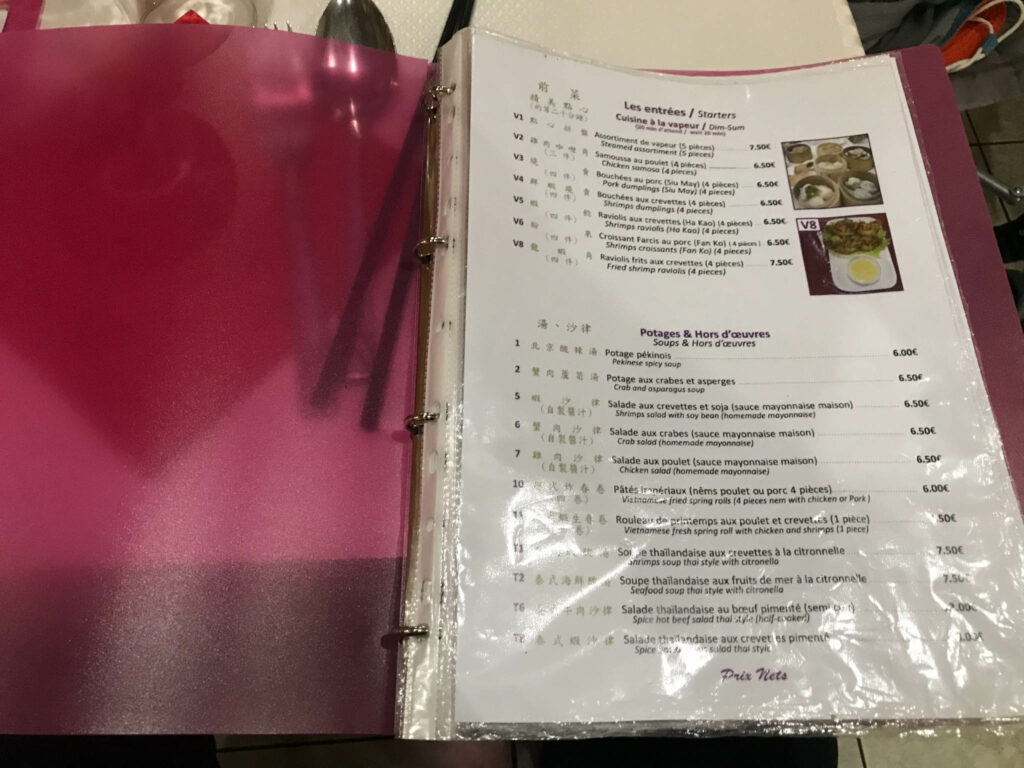 The menu in New Saveurs d'Asie is basically home-printed A4 papers inside a binder with plastic sleeves. For sure, it's not necessarily the most fancy or good-looking menu, but it does what it's supposed to do: give you a list of dishes and drinks.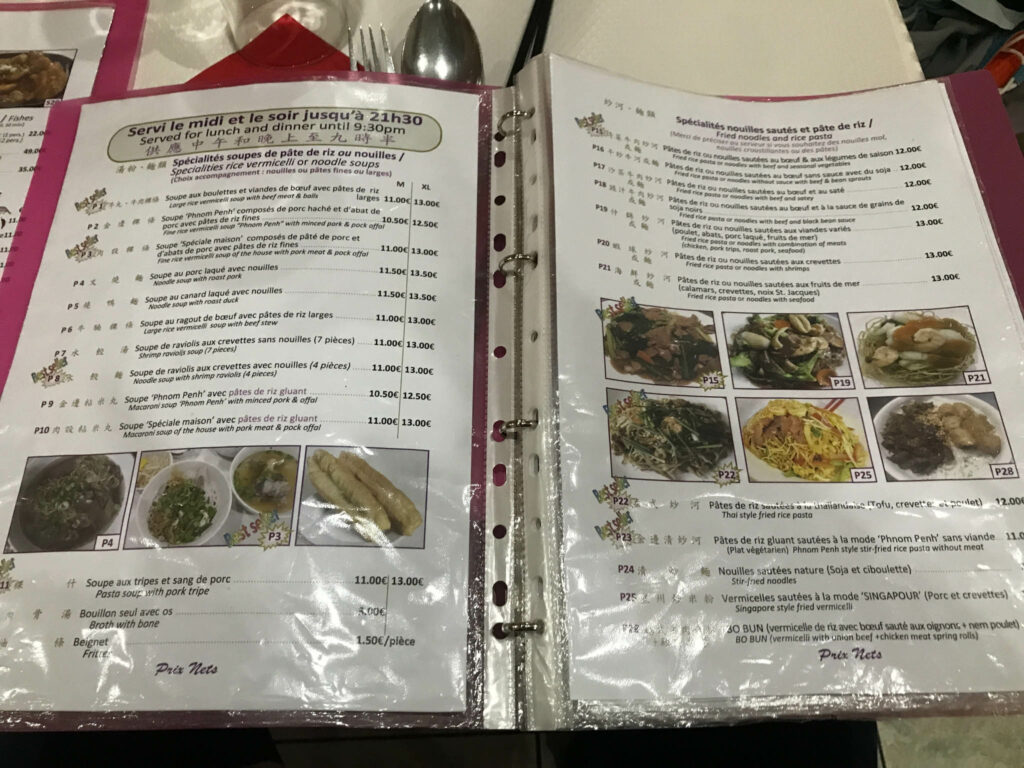 My favorite dish from this restaurant is called Phnom Penh; it's the name of the capital of Cambodia, and it's a dish that Vietnamese call Hu Tieu.
There are slight variations, but this particular one separates the soup from the rest. This place is the best for this particular dish, and I always love to order it here.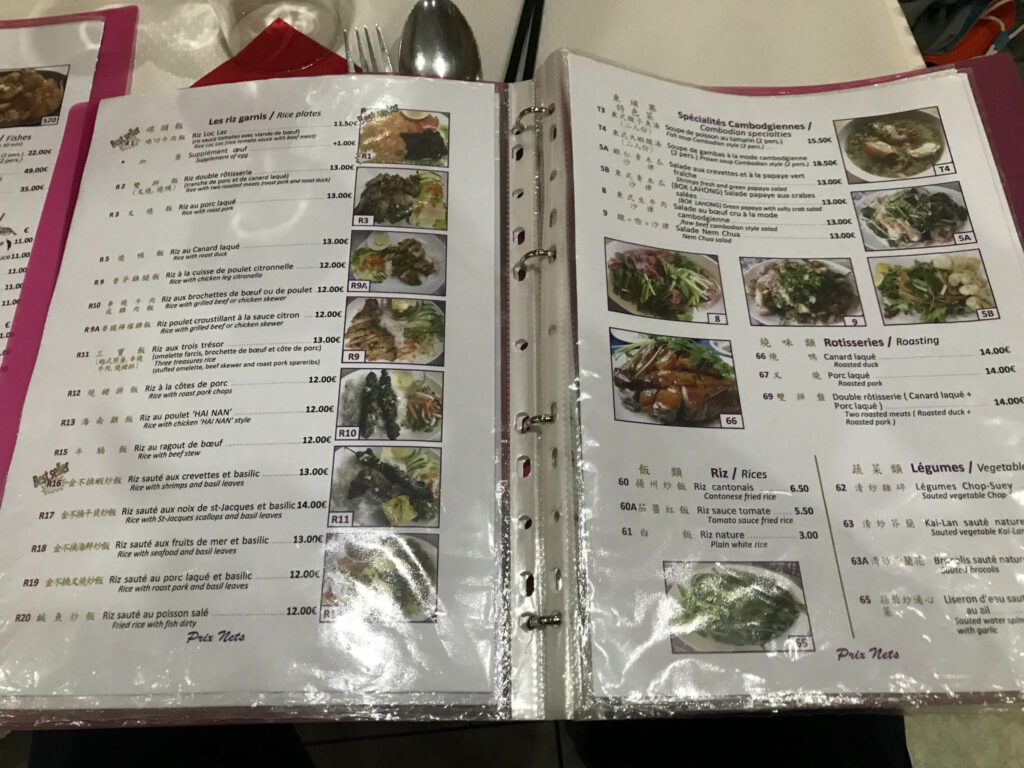 Not all the dishes here are from Cambodia. Like the name of the restaurant suggests, the dishes come from Asia. Meaning Chinese and Vietnamese food as well. I wouldn't particularly suggest you eat your favorite Vietnamese food here, but it's nice that they offer it.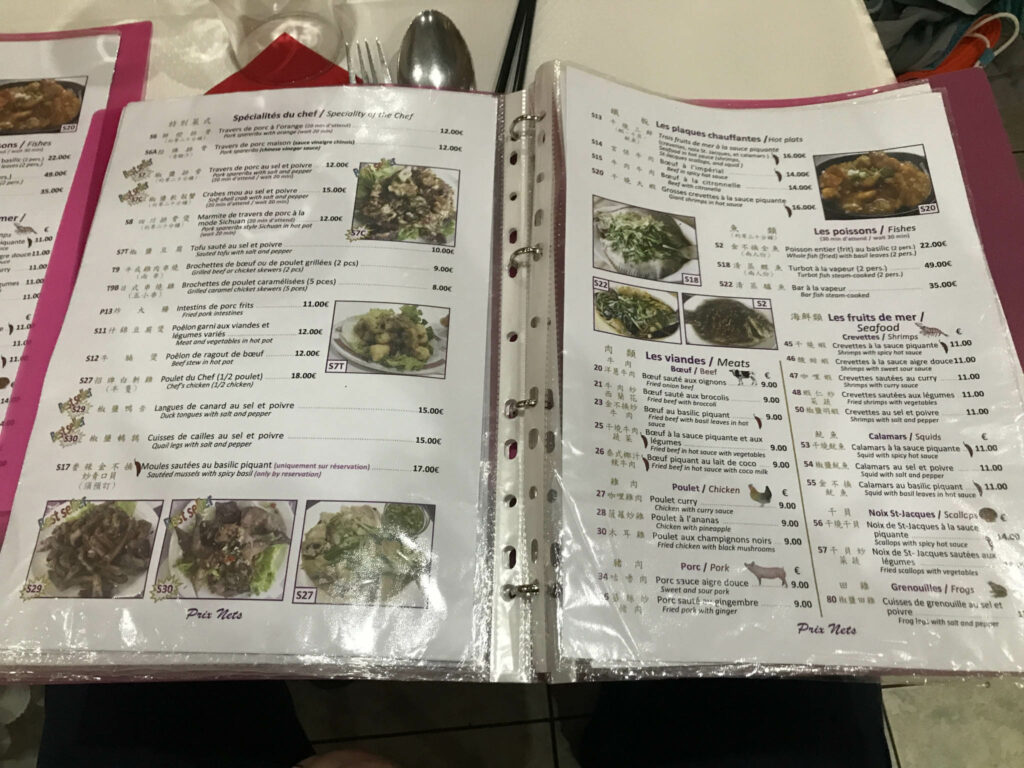 Another famous dish from Cambodia is the famous beef lok lak with rice. This dish is decent here, but perhaps not as good as the one in Royal Torcy, according to your preferences. The menu is quite generous, but not to the point where they do all sorts of recipes. It's very focused on what they know how to do best.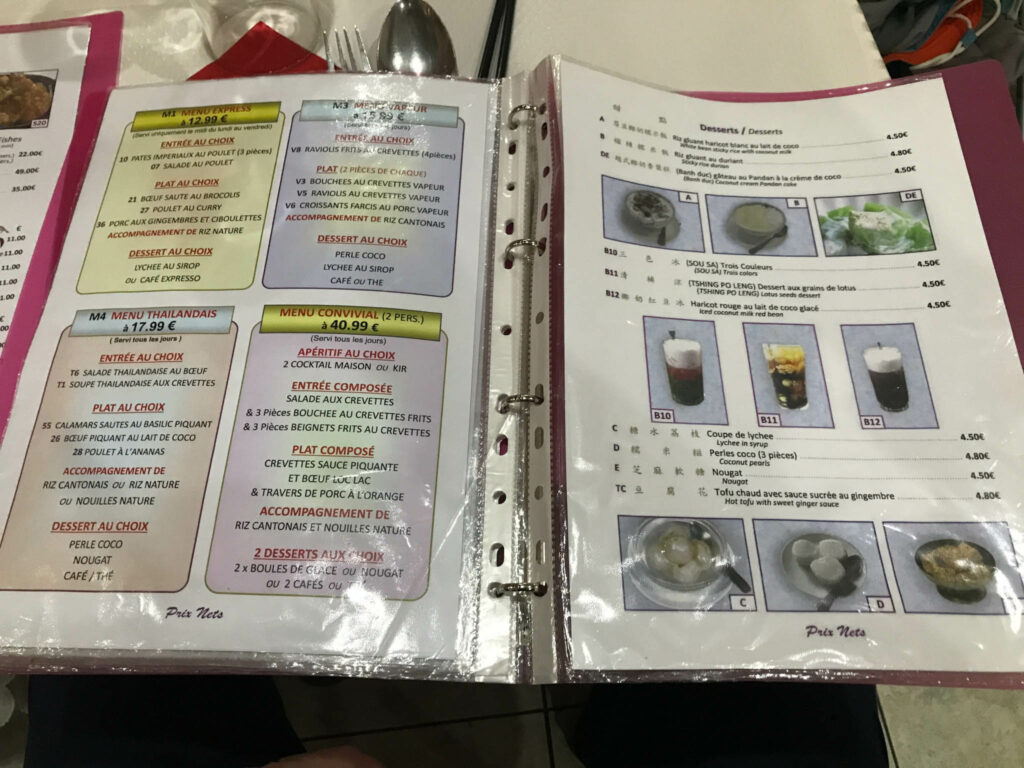 I didn't know, but they had some menus that were quite affordable. I should try one of the Thai dishes one day.
The drinks are also present, including the desserts like Three Colors, which are a mixture of different ingredients inside sweet coconut milk.
The experience
Like I previously said, 99% of the time, I will order a Phnom Penh dry with soup on the side. They just make the best ones here.
It's basically rice noodles with ground pork, pork liver, shrimp, and cha gio. It's simple, but with the sweet soy sauce, it's absolutely delicious.
The broth is made out of pork bones and tastes absolutely divine. The meat from the bones is as tender as possible. The only downside is that perhaps there's a bit of glutamate inside the soup.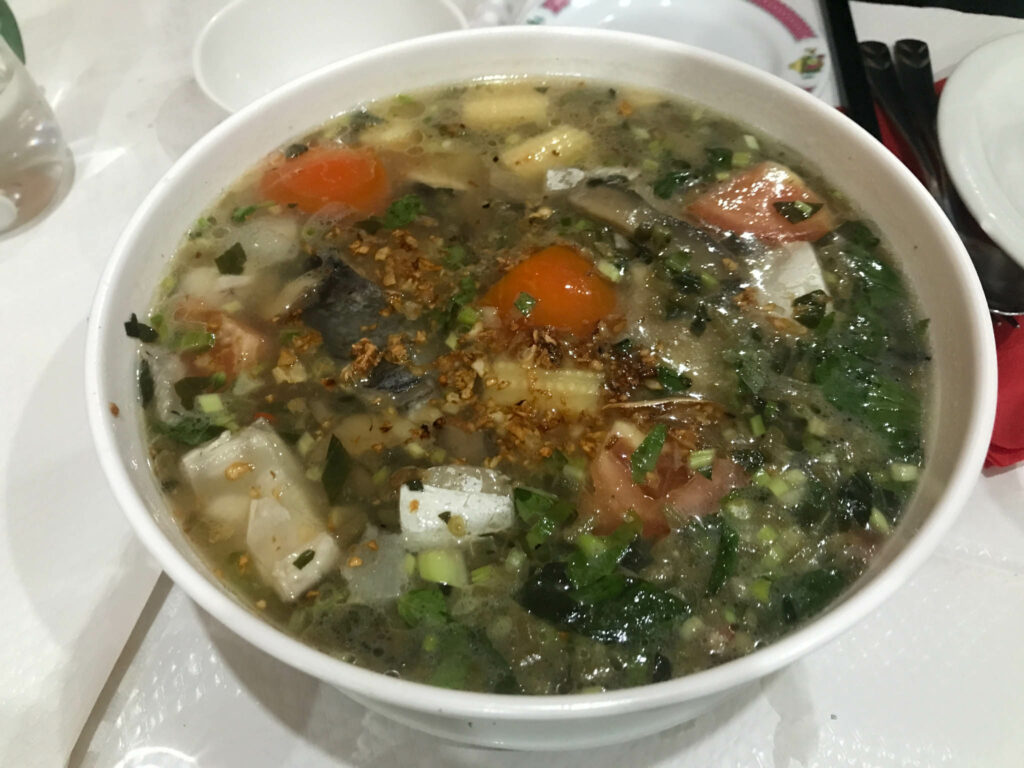 The other days, I will eat something healthy to change from the food at home. For example, they make a very tasty fish soup, called canh chua in Vietnamese. It's very well made, with a strong taste of herbs. My dad even wants to order to go sometimes, as he misses this kind of soup when we cook.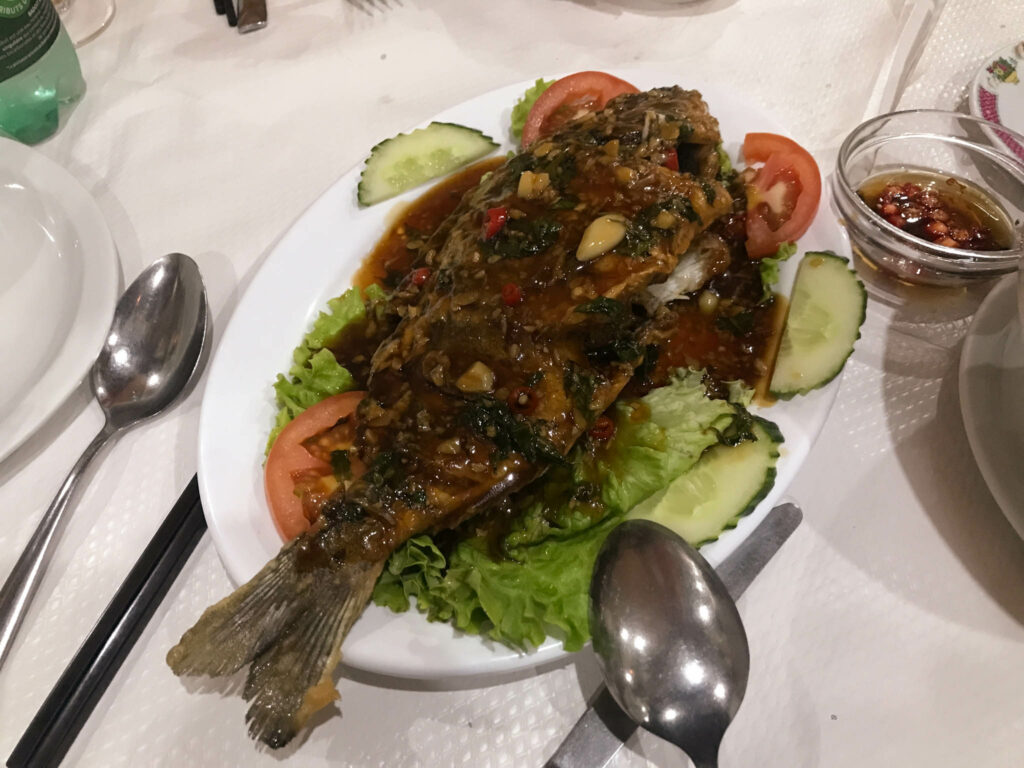 This fish is amazing; it is perfectly fried. Fresh, crispy, and yet moist and tender inside. It's honestly a hard combination to make if you are not talented at cooking at home.
Here in New Saveurs d'Asie, it's simply perfect. Healthy, fresh, and tasty at the same time. It's the kind of dish I should eat more often. We always tend to go for red meat, but honestly, in terms of pleasure, this dish is satisfying as well.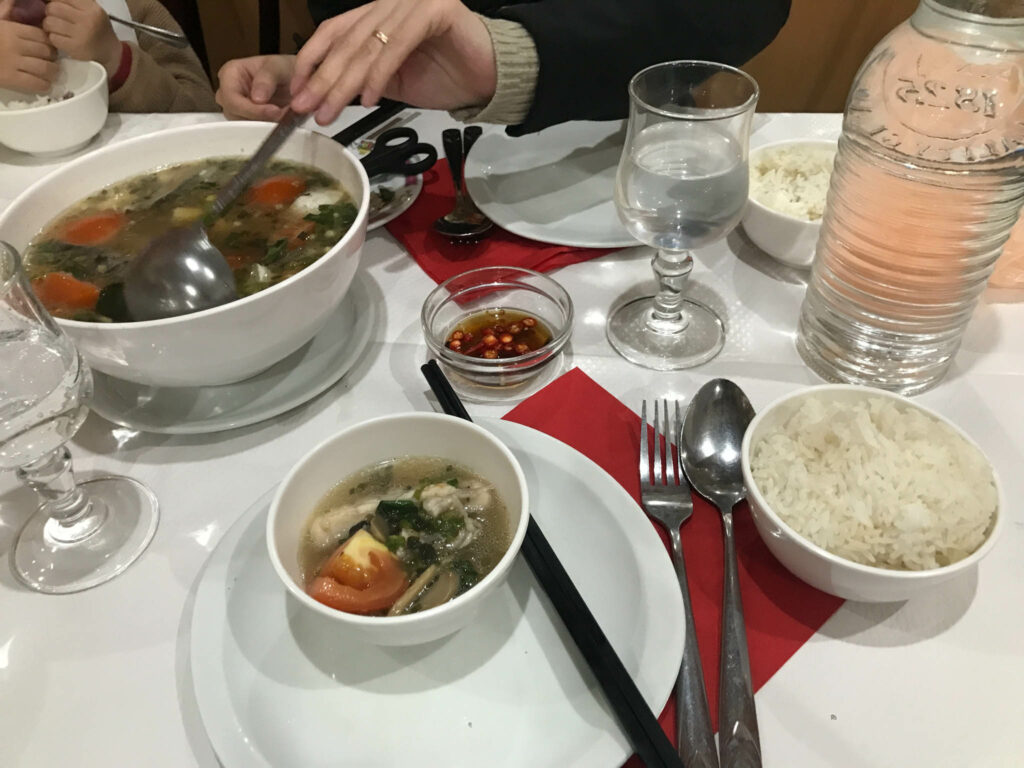 For us, eating this kind of dish is like a Vietnamese mother preparing food at home. It's particularly balanced and healthy. My wife always speaks about ying and yang in food.
In Vietnam, we tend to eat multiple plates of dishes to get all the necessary nutrients. It's a long process to prepare and clean, but for your health, it's worth it.
In modern times, we unfortunately take less time for ourselves, and we spend most of the time on our phones or working. It's a good thing that restaurants like this still offer delicious and healthy dishes at an affordable price.
Verdict
8.2 out of 10.
This restaurant is perhaps my favorite near my home. It's not particularly beautiful or cozy inside, but the food tastes amazing and the prices are well controlled.
If you come, try the famous Phnom Penh; it's the best in town and probably in France, in my opinion. There are also tons of choices for you to find satisfaction.
Perhaps, like us, you would like to eat some fish once in a while without having to overspend on sushi.
This place is for you, and I highly recommend it, especially if you live in the area. It's the kind of place that is a bit low-key, but the food is amazing.
Informations
New Saveurs d'Asie
Address : 34 Prom. du Belvédère, 77200 Torcy
Phone : 01 60 06 59 93