As a beginner using continuous light, I have found myself wondering which light stand to choose for what situation.
One might think that understanding how light works would be enough to make beautiful images; in reality, it's a bit more complicated than that. In the industry, we have what we call "grips" and "gaffers" that are actually dealing with how to setup those lights practically.
In this article, I will try to explain which light stands are the most adapted for each situation.
Typical lightning setup
Lighting a "classic" scene often requires the same typology of light gear.
The sunlight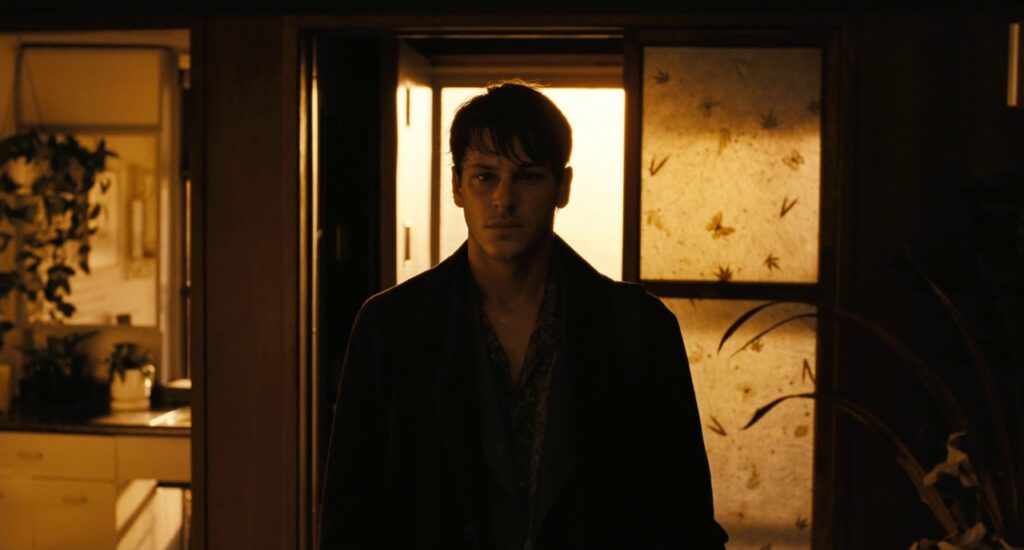 For an indoor scene inside a room, for example, you often need a very strong light to mimic the sun and raise the overall exposition in the room. This gives more control over the sun, which can move and get behind clouds.
Directors of photography and technicians often use a very large diffusion panel or softbox to get more pleasing shadows or use the regular reflector to mimic direct sunlight.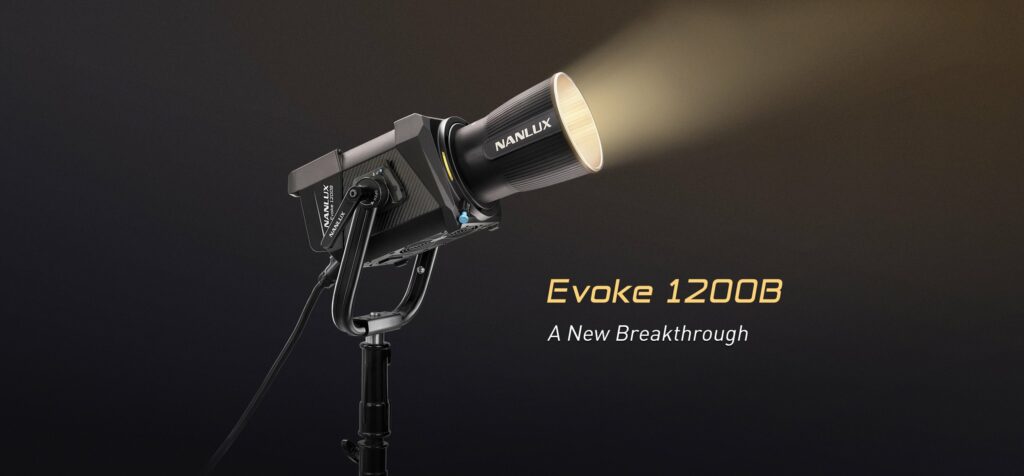 To compete with the sun, you generally need a very strong light, generally between 600 and 1200 watts of power.
Patches of dappled light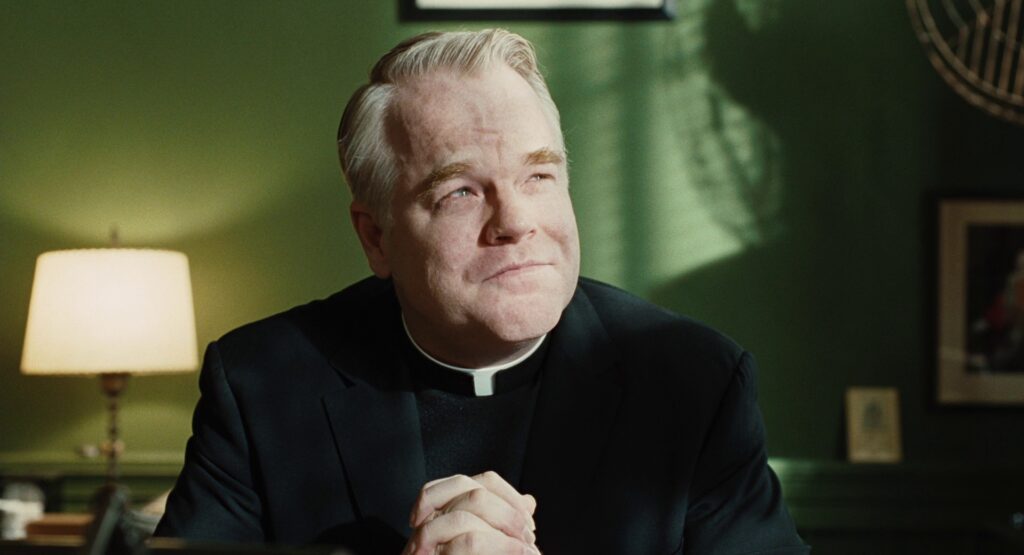 To give more dimension and a bit of aesthetic, a projector mount is often used with the blades to get sharp cuts in the shadow.
This technique also requires a strong light; generally, between 300 and 600 watts are more than enough to pull this effect off.
A key light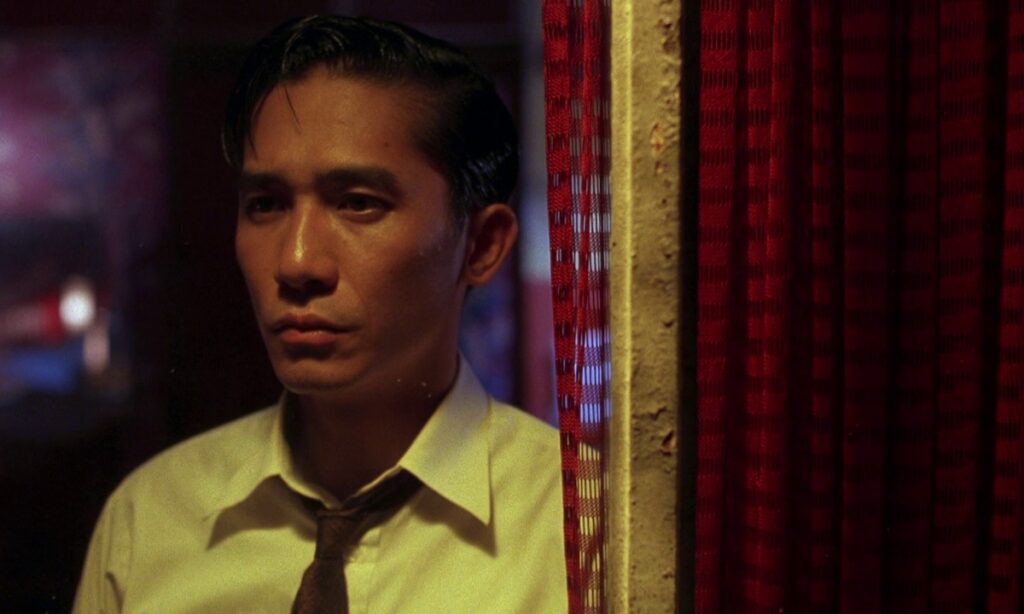 A key light is often used to raise the level of brightness on the character's face. This means that a softbox is generally used to get soft light and pleasing shadows.
DPs often try to get a Rembrandt lightning on the subject to get contrast and bring a bit of depth to the scene.
Usually anything between 60 watts and 300 watts is enough to be used as a key light, since it's the light that will be the closest to the talent.
A hair light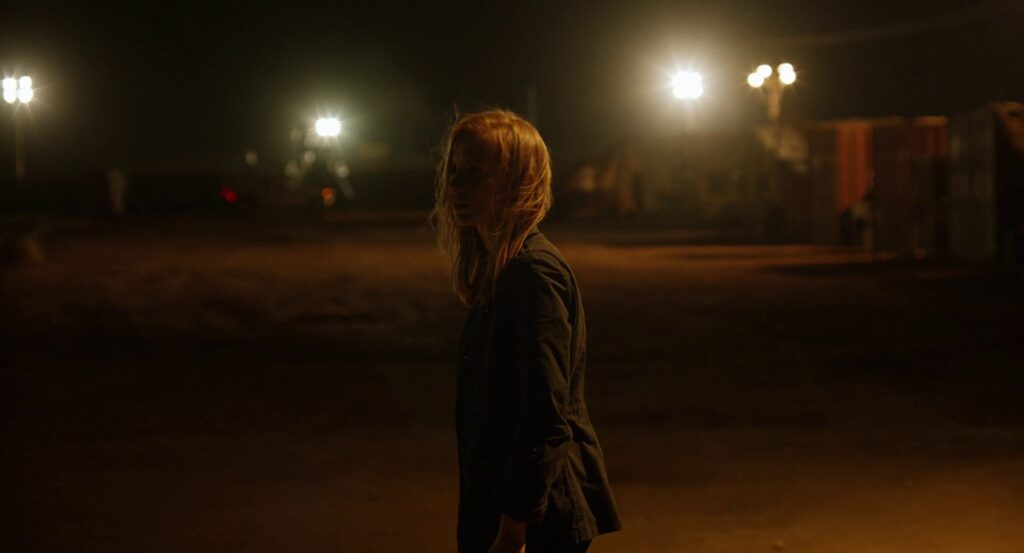 A hair light, also called a rim light, is a light used to help separate the character from the background by shining a streak of light on the hair and the back of the talent.
This again gives more dimension to the image, accentuating the silhouette of the character and is actually often used with the sun as a backlight in photography.
These lights are often very lightweight since they are only used as an effect.
Heavy-duty light stand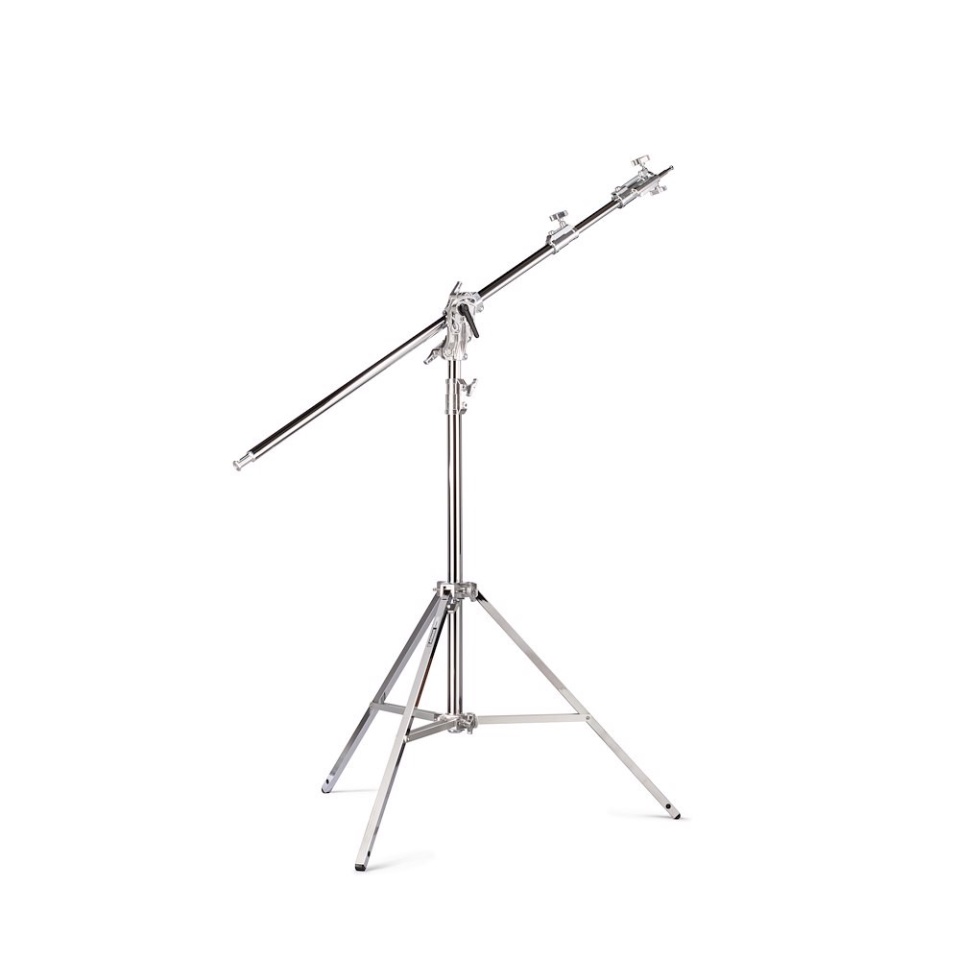 The heavy-duty light stand is the one we often use for mimicking sunlight. Those stands have to be very robust; they have to be able to carry a heavy payload and raise very high in the air to illuminate the whole scene or the second floor of a house, for example.
For these tasks, we often use a combo stand. The combo stand, unlike the C-Stand or century stand, has a much wider base, longer legs, and often much bigger and stronger parts.
They often weigh above 10 kg and stand above 1 meter, fully collapsed. Some of them combine the function of a boom, which means that you can use a horizontal bar to place a light above the head of the talent, for example.
Some of these combo stands even come with a crank to make raising the light fixture easier. These are quite expensive and often found above 3000 euros.
For independent film makers like us, we recommend the Avenger, Matthews, and Kupo brands. Our favorite is definitely the Avenger A4050CS, which combines a combo and boom stand with a baby and junior pin.
This combo stand is made out of steel, and the admissible charge is 30 kg without the boom arm extended and 8kg with the boom arm extended. So mounting a 1.5-meter softbox is an easy job for this type of stand.
Our choice Avenger A4050CS : https://www.videoplusfrance.com/fr/4949799-avenger-a4050cs-pied-perche-50-en-acier.html
Regular light stands
Regular light stands are basically the stands that will support with ease any LED lights from 60 to 600 watts.
Those regular stands are lighter in weight and more practical to move around. Like the heavy-duty stands, they also require some sand bags to keep the feet planted.
For these regular stands, you can choose an aluminum cast; they are light weight and still solid. Unless you plan to rent them out or keep them for a very long time, in this case, steel is the best option.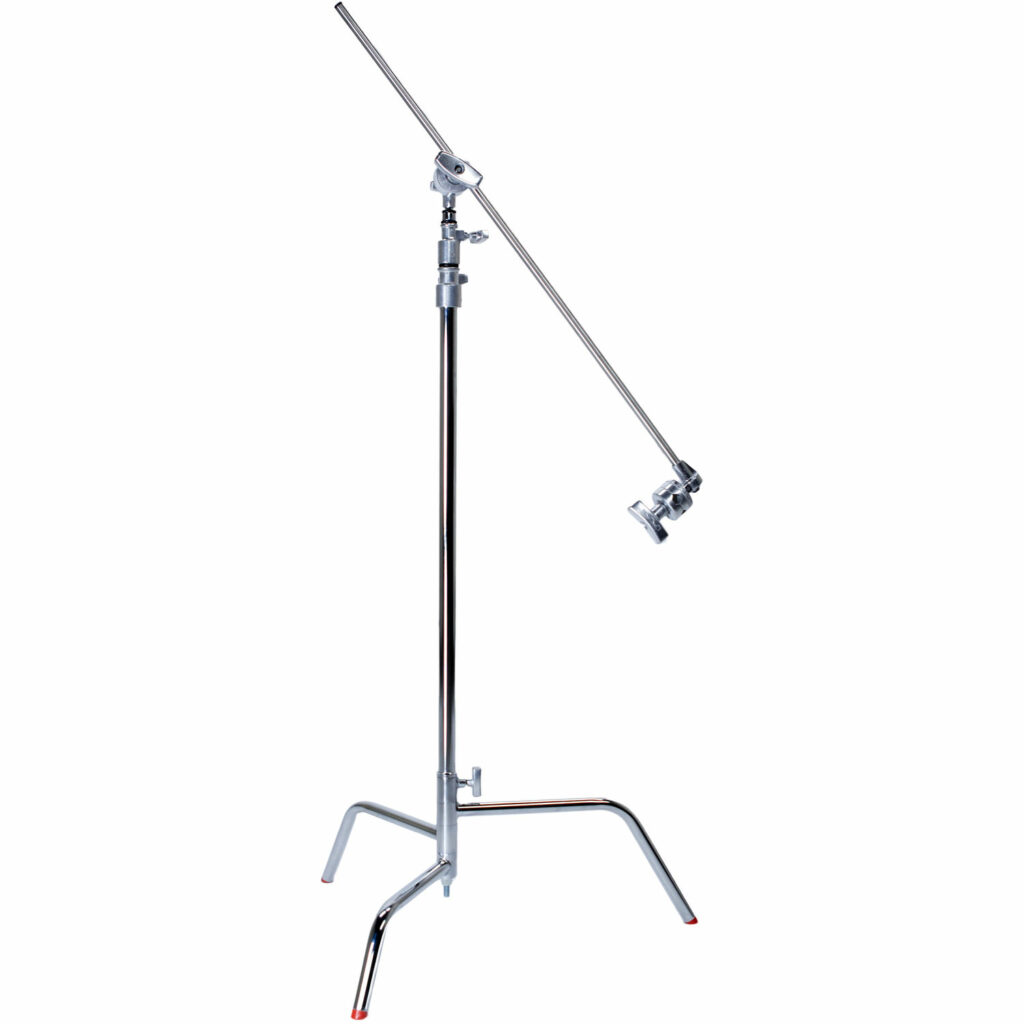 These regular light stands can often carry a maximum load of 10 kg. This is enough for a light and regular size modifier. I would definitely put the famous C-Stand in this category.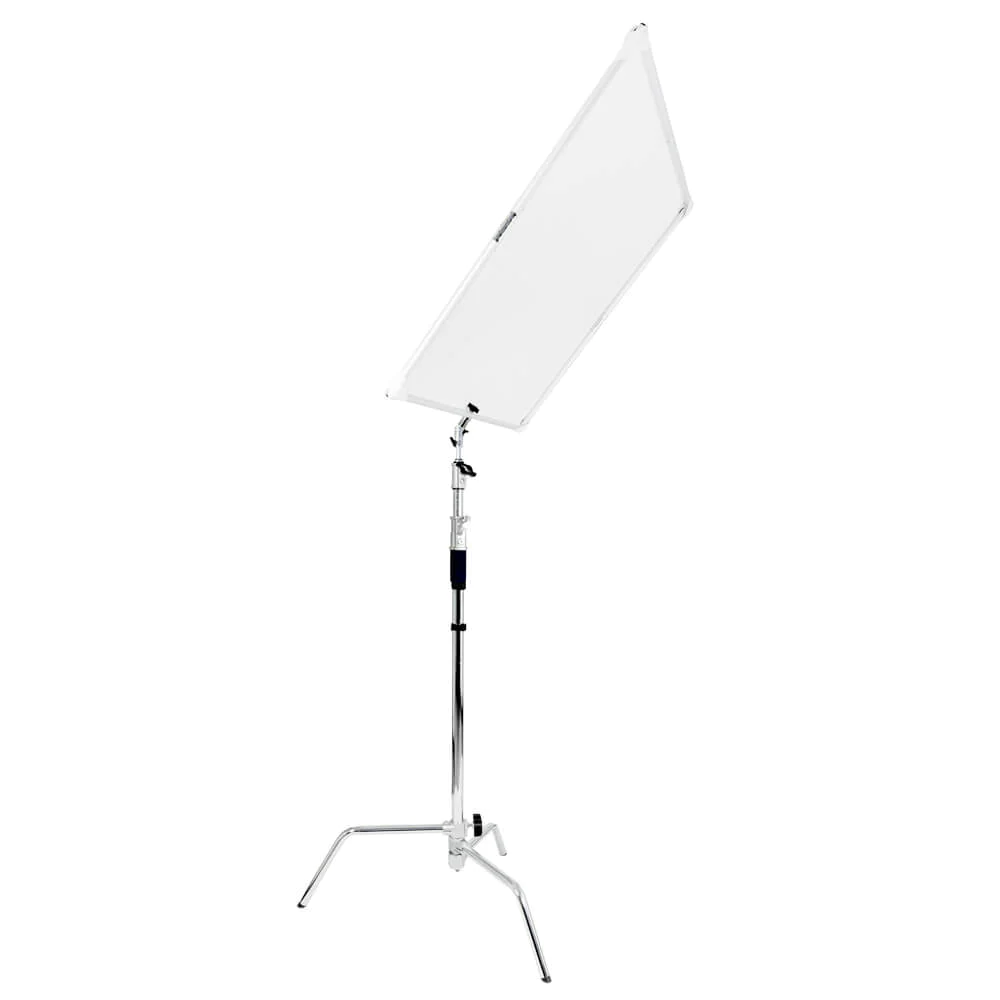 C-stands are, in my opinion, the best for holding the diffusion of negative fill thanks to the moving arm, although they are not as wide in their base as combo stands.
Our choice Avenger A0030CS: https://www.thomann.de/fr/avenger_a0030cs_baby_steel_stand_30.htm
The portable light stand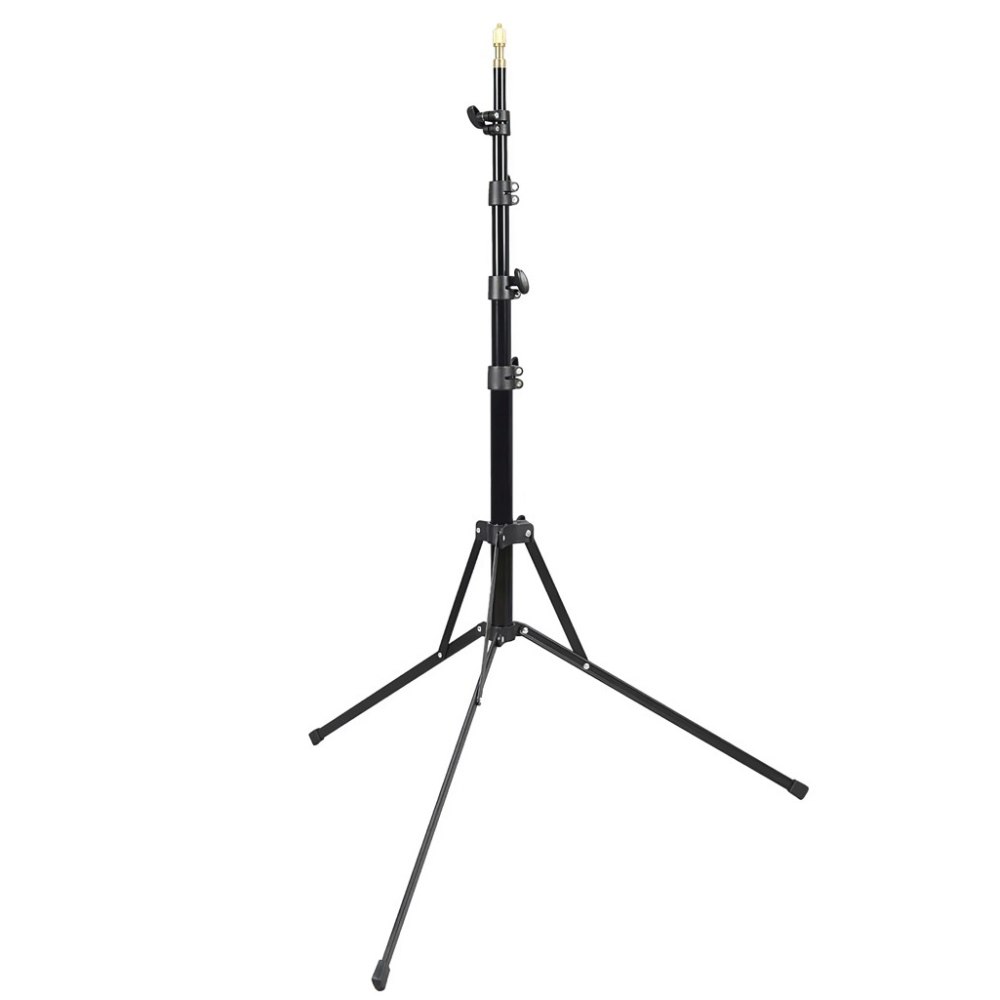 These are the lightest and most portable light stands. They weigh often less than 2 kg and can be folded to a size under 60 cm thanks to the leg folding design.
These are perfect for traveling and have quite long legs and a high reach. If these stands are portable, they are also very weak at their base.
Since the legs and other parts are so thin and the base so low, they tend to swing a little bit more than regular light stands.
I wouldn't put anything more than a few kilos into these types of stands, and I wouldn't put a softbox larger than 60cm.
These light stands are good for tube lights and 60- to 150-watt lights. They are basically a travel version of a small light stand. These cost around 30 to 40 euros.
Our choice Goddox 213B: https://www.missnumerique.com/godox-213b-pied-d-eclairage-p-46426.html
The cheap photography flash stand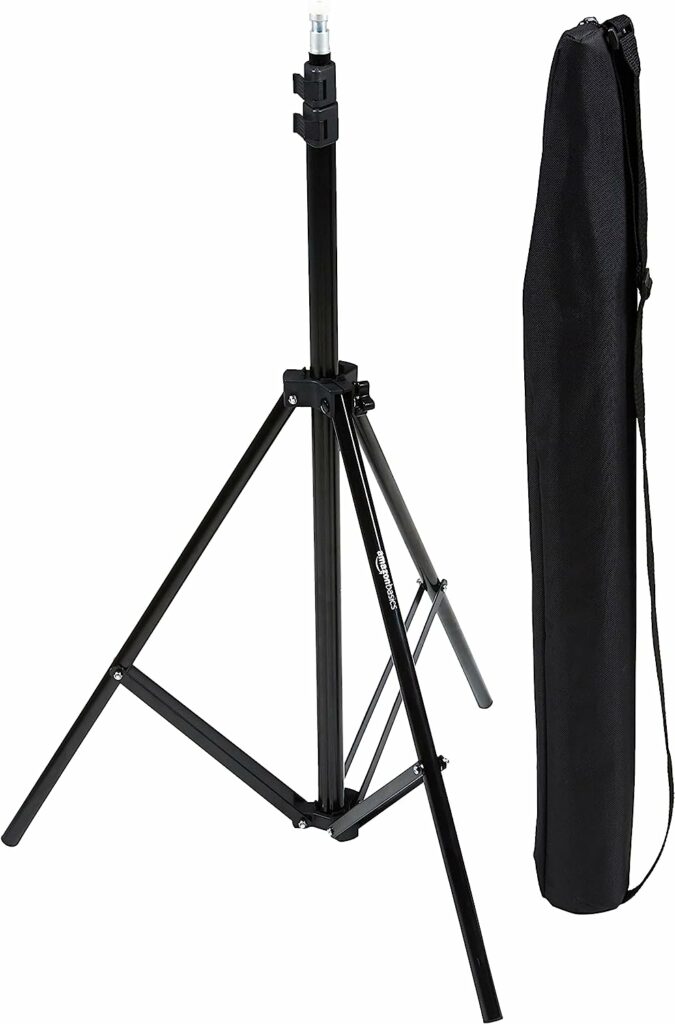 Cheap flash stands are basically those stands costing under 30 euros that can be used with a photography flash or a small strobe light.
Those stands are extremely cheap and lightweight. They can be thrown around and replaced quite easily. They are more solid in their base than the portable light stands with less flex.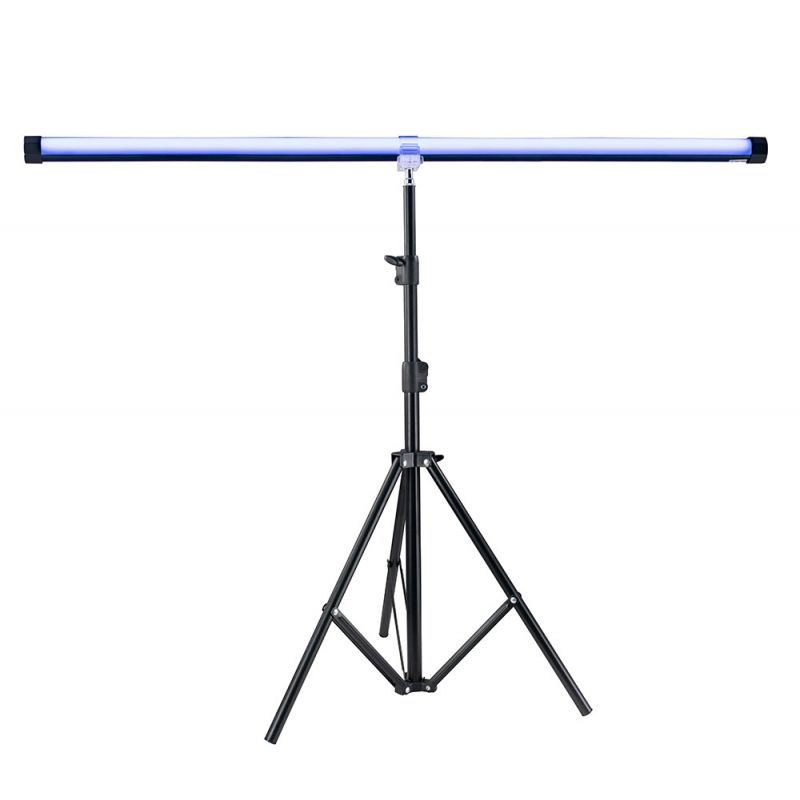 These stands are still great for tubes and small lights between 60 and 150 watts. The portable light stand is the perfect tool to hold a rim light.
Our choice Amazon light stand: https://www.amazon.fr/AmazonBasics-trépied-pour-éclairage-Aluminium/dp/B074VNRN5X/ref=sr_1_1_ffob_sspa
The boom pole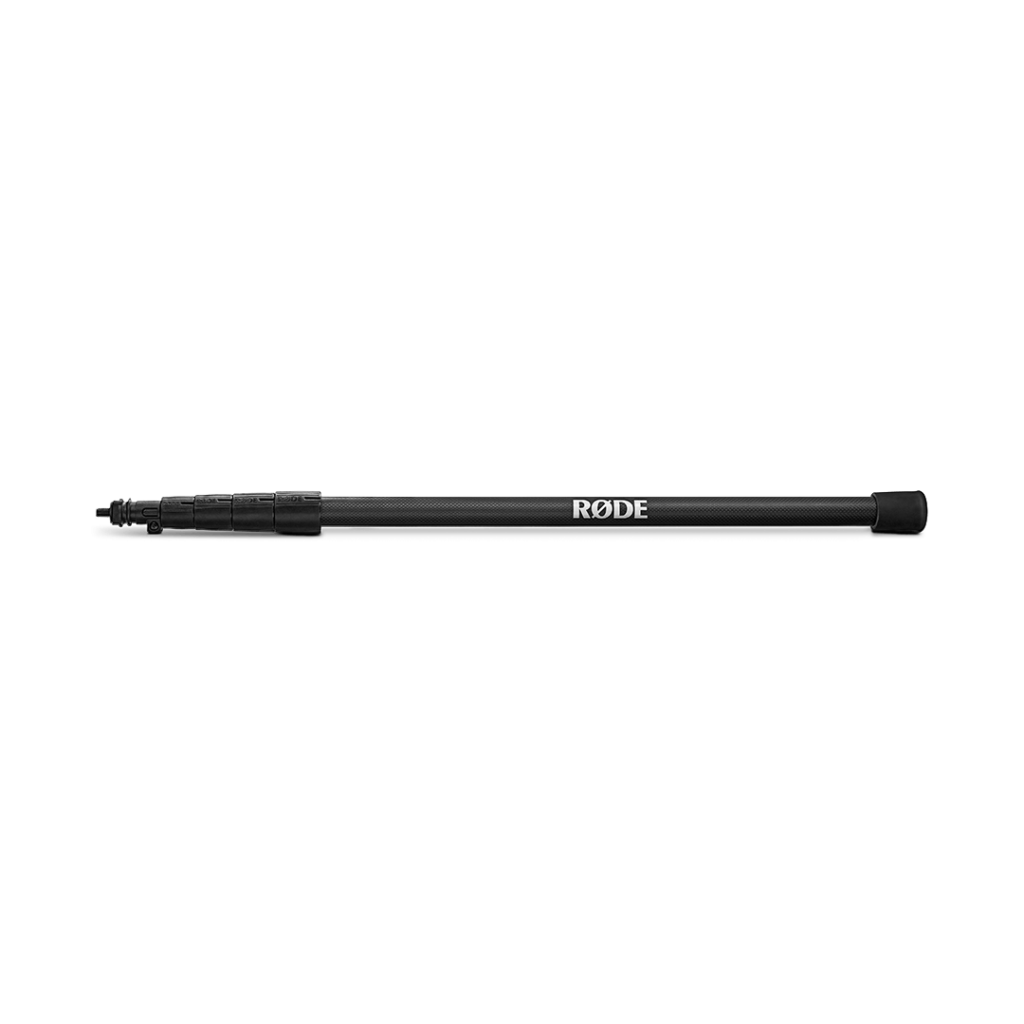 Microphone boom poles are often used to attach small lights for more nimbleness. These are often used as key or rim lights.
They are quite handy to light a subject that is moving, like when you track a character walking in a straight line.
Our choice Rode Boompole Pro: https://rode.com/fr/accessories/boompoles/boompole-pro
Adaptator Manfrotto 186: https://www.thomann.de/fr/manfrotto_186_adapter_5_8_3_8.htm
The microphone stand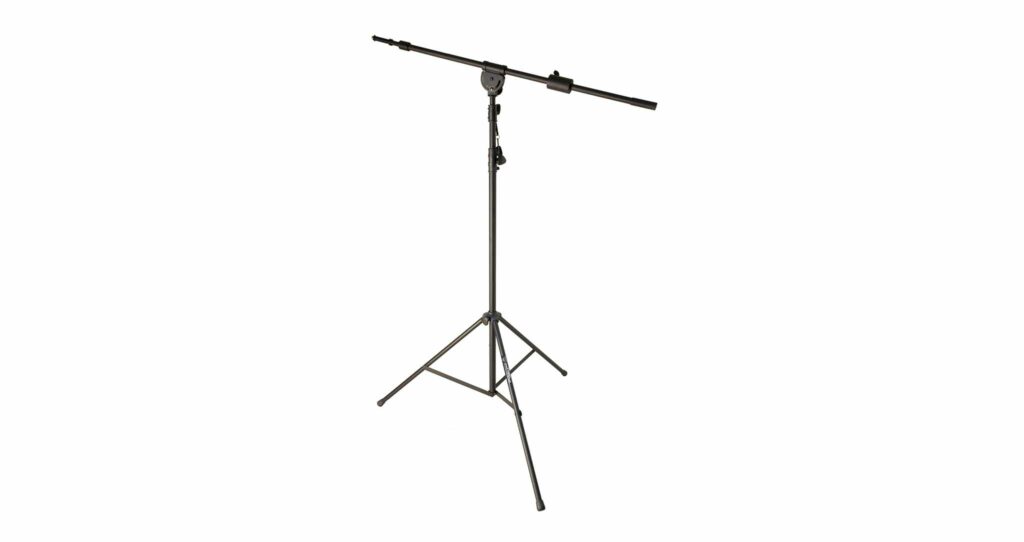 You can even convert some heavy-duty microphone stands into combo boom stands for small lights. I personally use my Superlux MS200 as a light stand. You just need an adapter (5/8″–3/8″) like the Manfrotto 186.
Our choice Superlux MS 200: https://www.thomann.de/fr/superlux_ms_200.htm
Adaptator Manfrotto 186: https://www.thomann.de/fr/manfrotto_186_adapter_5_8_3_8.htm
Informations
Manfrotto's website: https://www.manfrotto.com
Our Video Production: https://www.neonnight.fr/en/