Hanoï Station is a hotel and restaurant located in the city of Saint-Malo. After some average restaurant experiences in the region, we decided to take a break and eat some Vietnamese food for a change.
So after our visit to the bay, we quickly looked for it on Google and fell for this place. We'll see in this review if this restaurant is actually a decent place to have your dinner.
The location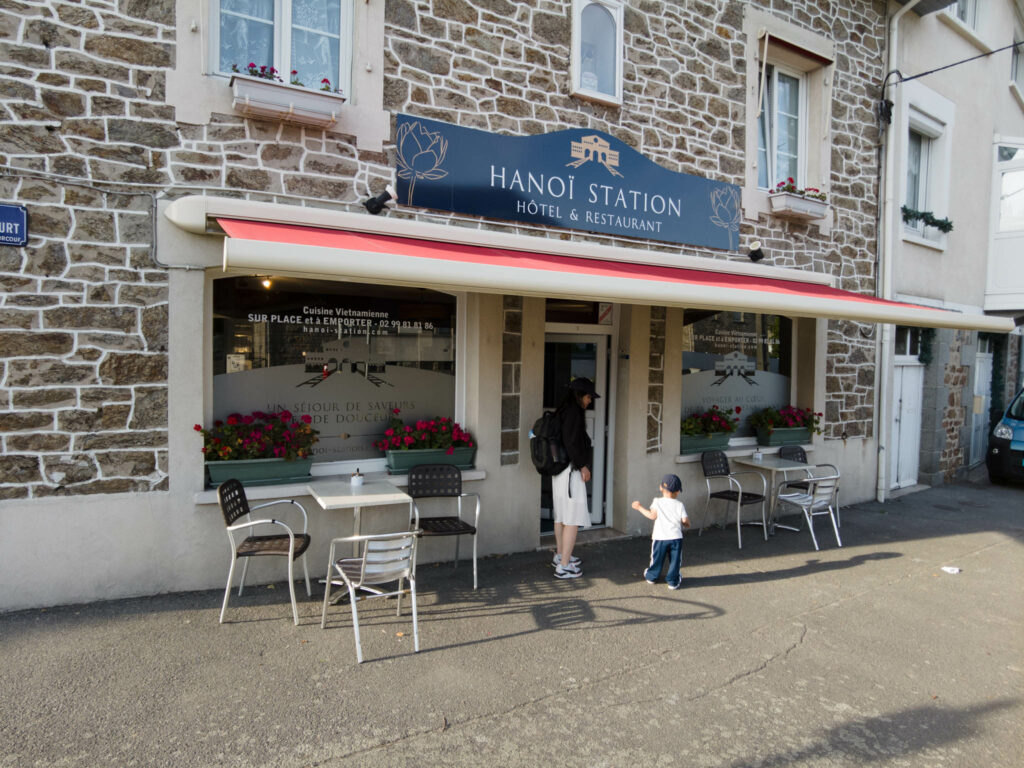 Hanoi Station is located in Saint-Malo, perhaps a 10 or 15-minute ride from the main area, which is the bay. This place is actually a hotel and a restaurant as well.
So they basically have rooms for you to stay in if you want to enjoy the area.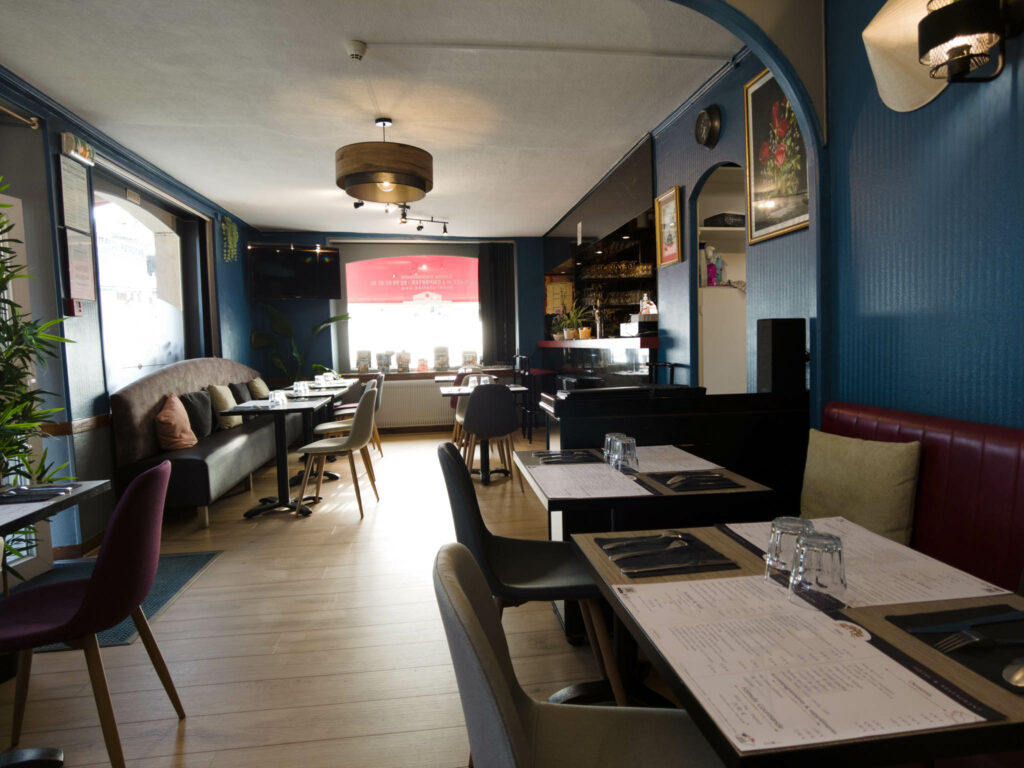 The place actually looks very nice and very clean, and the interior looks more like a hotel from the area than a traditional Vietnamese interior.
It's very reminiscent of the sea, with tones such as blues and bordeaux. I think the restaurant looks quite beautiful and very well maintained.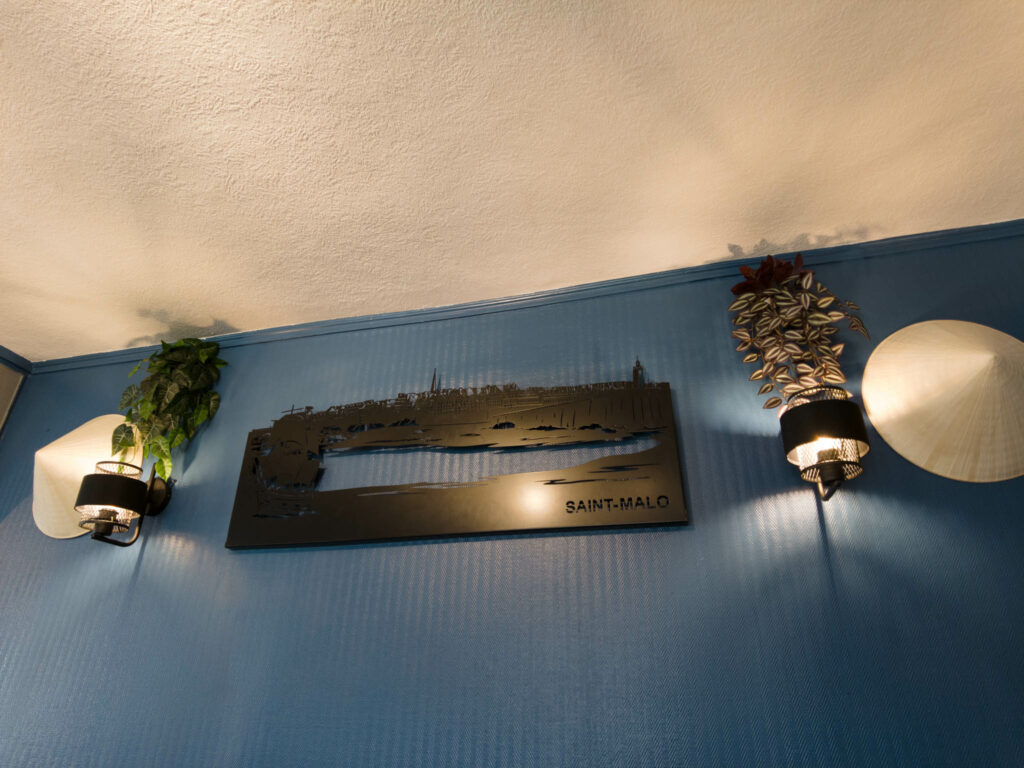 If the decoration is typical of the region of Bretagne, there are still some touches of Vietnamese decoration, with hats and paintings.
The room is on the small side, but that's to be expected since they are a hotel first and foremost.
The menu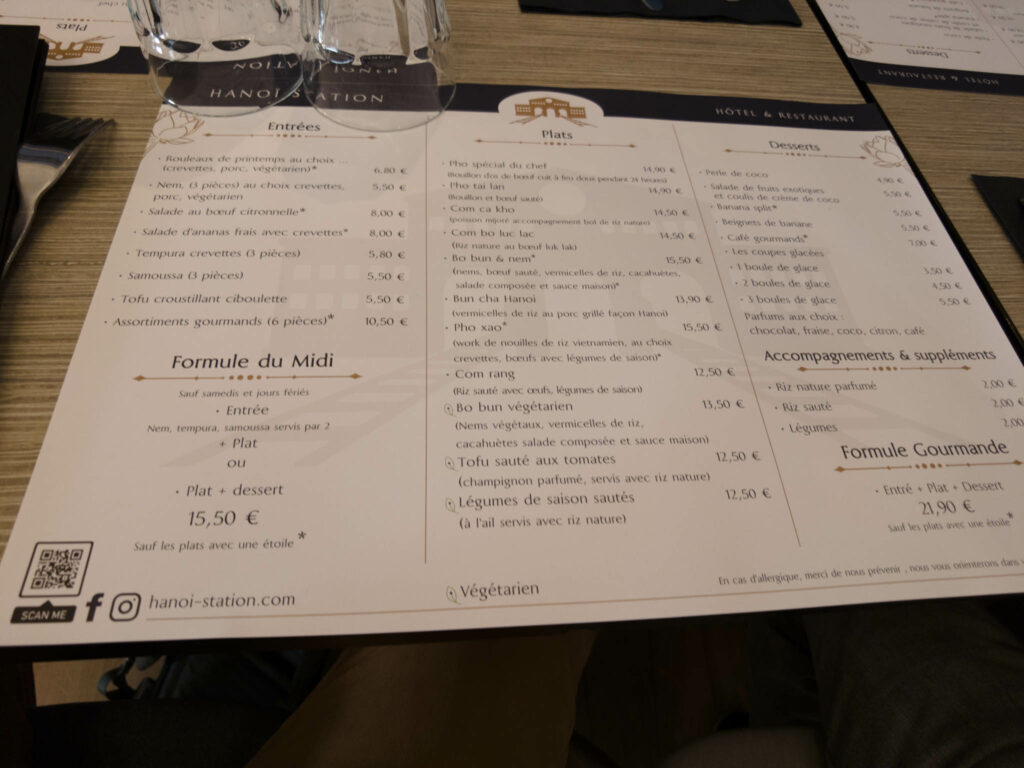 The menu is actually used as a tablecloth, which is not a bad idea. It makes the service much easier for the waiters.
This menu is actually quite simple and elegantly designed, using the same colors as the interior. The menu is straight-forward, with starters, main courses, desserts, side dishes, and menus.
When it comes to the main courses, they have some interesting choices, such as Bun Cha, which is hard to find even in our city of Lognes.
The rest is quite classic, with specialties like Pho, Luc Lac, Bo Bun, Pho Xao, Com Rang, Ca Kho, etc.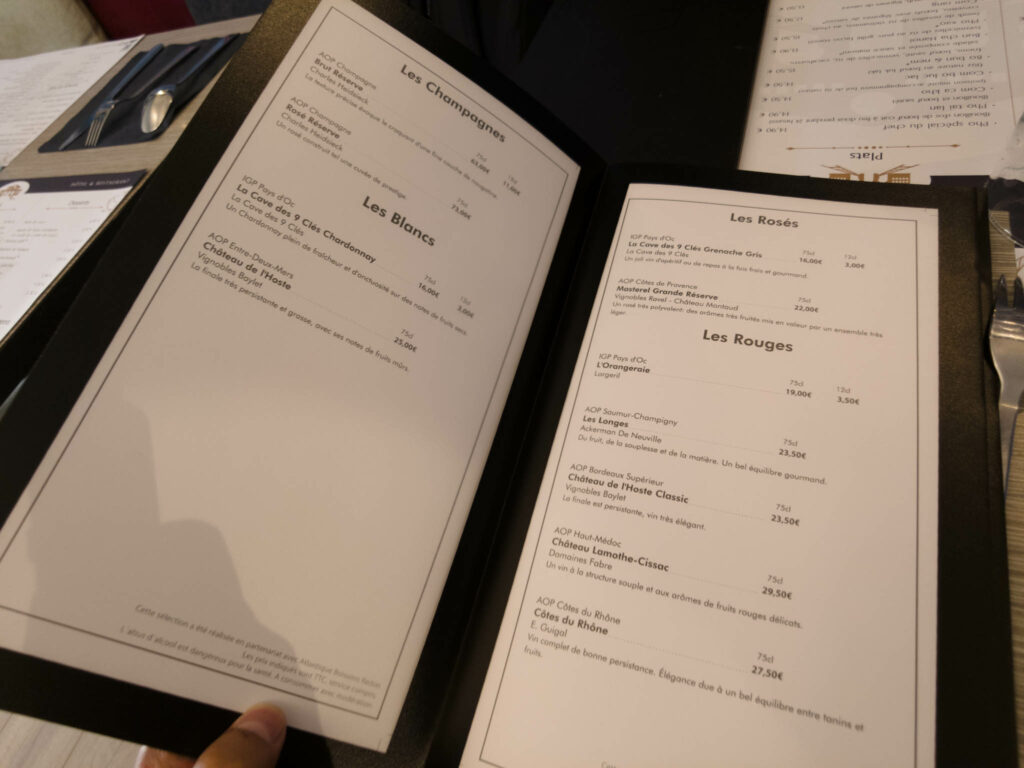 They have a separate menu for the drinks. Inside it, you'll find some soft drinks, some beers, some wines, and other stronger drinks.
The experience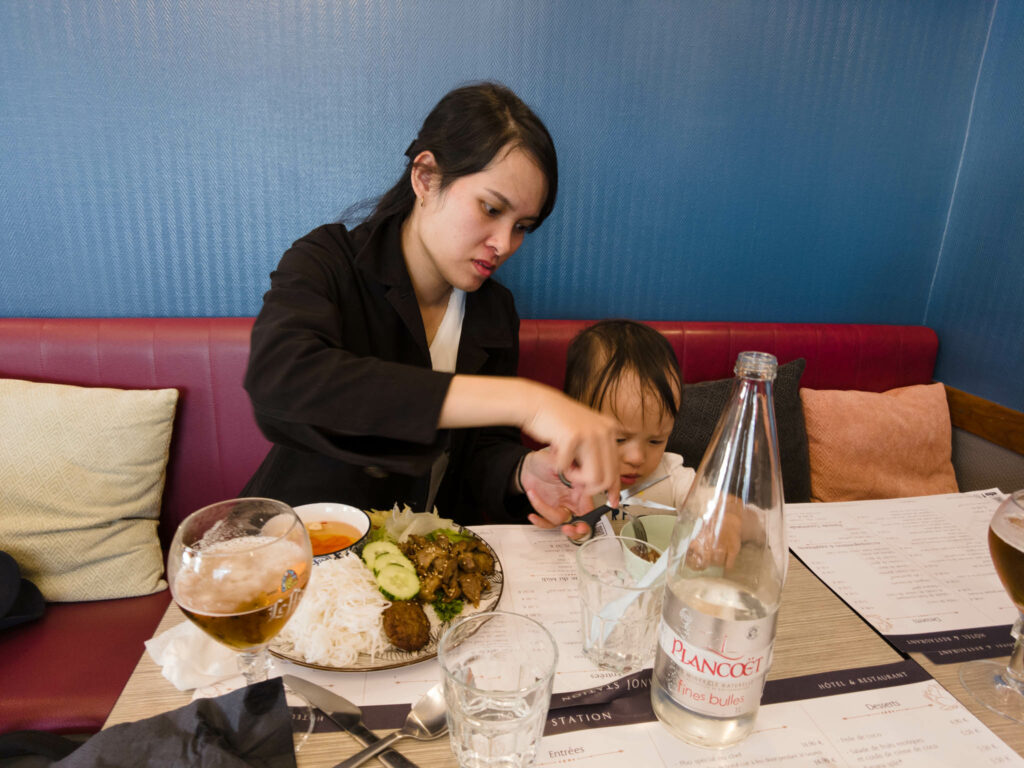 As soon as we arrived, the staff, who looked like two young vietnamese, were welcoming. They didn't speak much, especially in Vietnamese, but that's all right.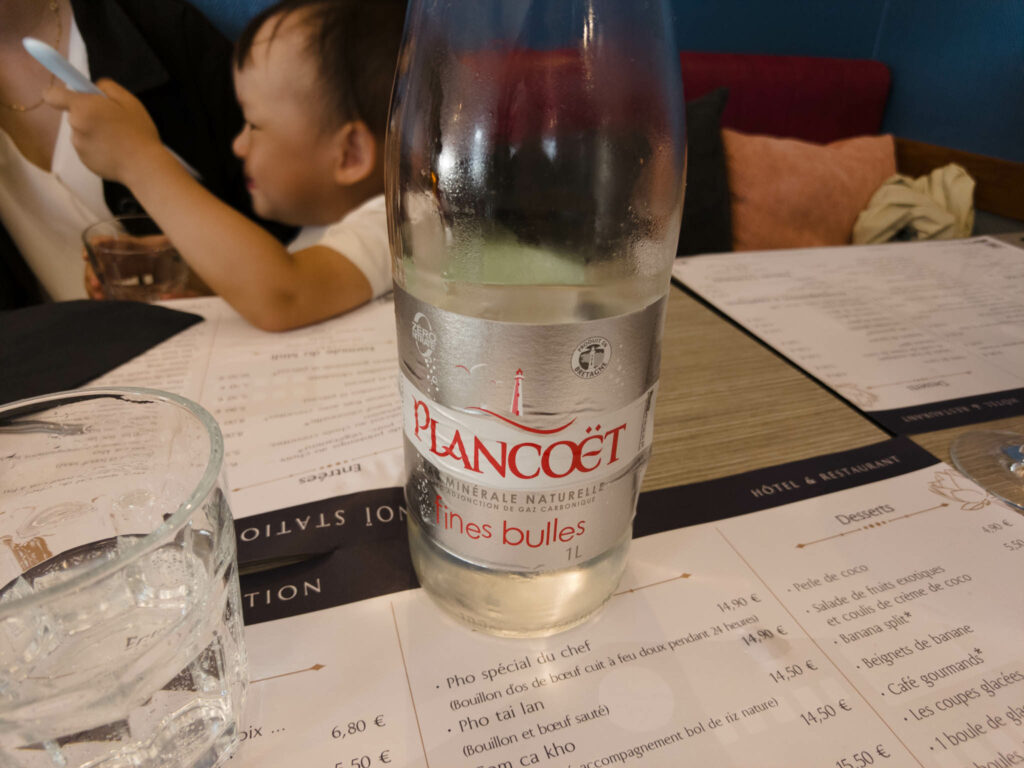 We ordered, as usual, sparkling water, and we had the opportunity to try Plancoët, which is a local and natural mineral sparkling water with a very good taste. It's one of the best waters I've tried.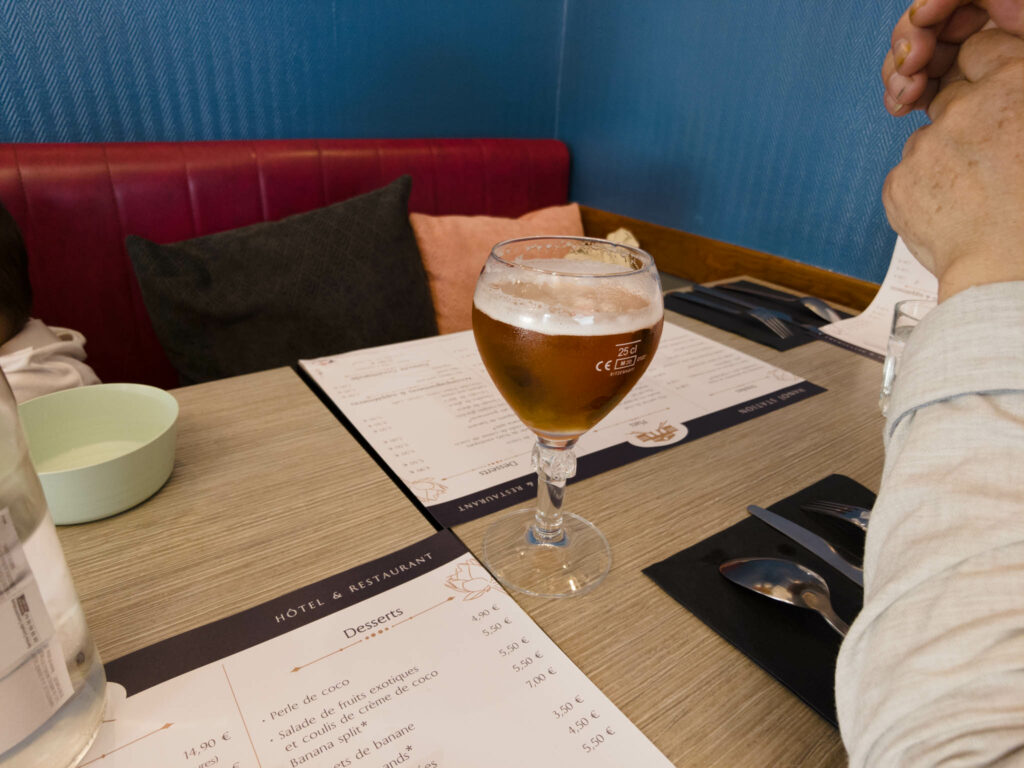 My dad and my wife ordered a draft beer; if I recall correctly, it was a Belgian beer like Affligem or Leffe.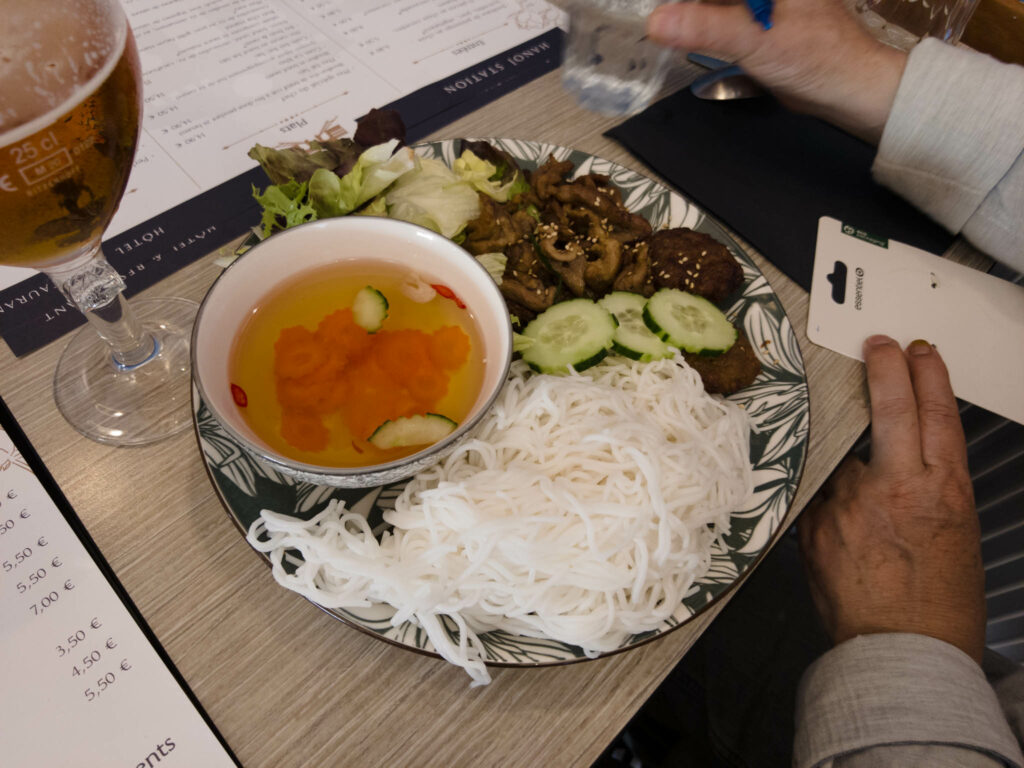 My wife and my dad jump on the occasion to try Bun Cha. Me, I am a bit conservative; when I haven't tried a place, I stick to the classic.
The Bun Cha was decent; it wasn't cooked on the barbecue like it's supposed to be, but what can you expect from a small hotel?
Overall, it was all right, even though it's not the best we've tried, especially compared to the real ones in Hanoi.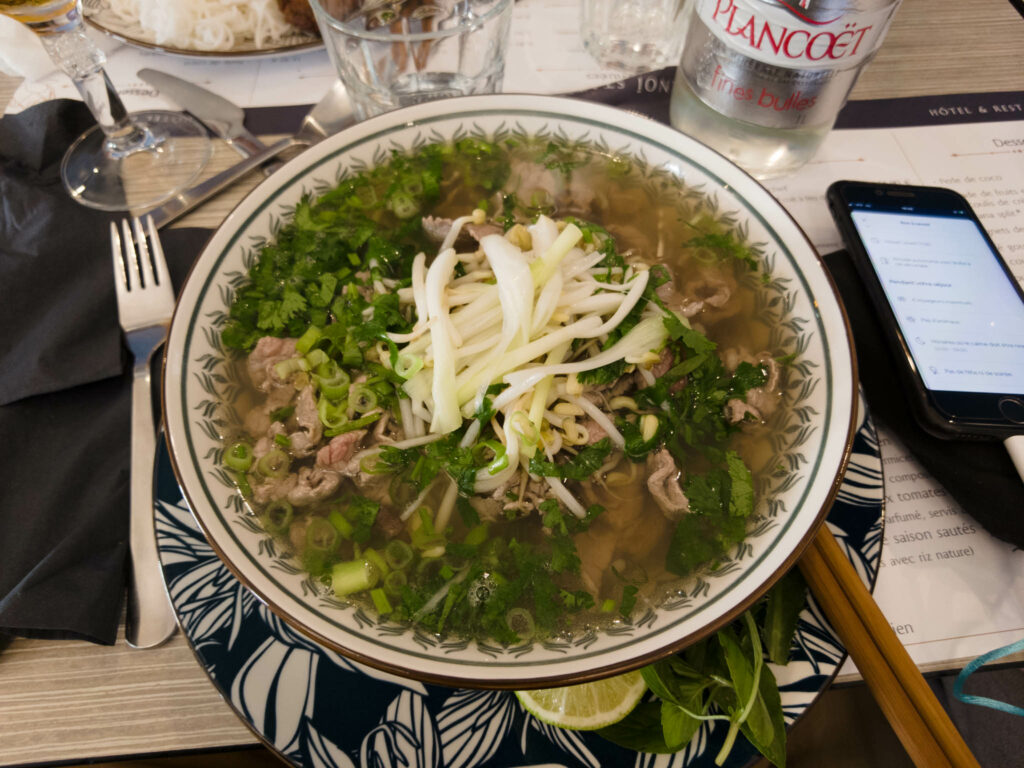 I've personally ordered a Pho Dac Biet, or more precisely, the specialty of the chef. On the menu, they advertised it as a 24-hour-long cooked broth, so that's what enticed me to try it.
Overall, the Pho was decent, but nothing exceptional. It was made out of the style in Hanoi. Which means no Bo Vien; in this instance, no brisket, no intestine, etc.
A very simple pho, with a decent broth and rice noodles that were light like the ones you would find in the north of Vietnam but with a slight taste of instant rice noodles.
Verdict
7.6 out of 10.
Hanoi Station is a decent restaurant for a place that is also serving as a hotel. Perhaps it's not the type of place that will amaze people like us, who are very accustomed to great Vietnamese food.
But I think for locals, this place is still all right, will introduce them to Vietnamese food, and will be faithful to the original taste of the dishes.
I won't lie, though. I think the place has so much more potential, but I don't know if the market is present in this area.

Back where we live, they have tons of Vietnamese and Asian communities that are craving good food. Perhaps here, people aren't that interested in this cuisine.
In any case, we wish them nothing but success.
Informations
Hanoï Station Restaurant & Hotel
Address : 1 Rue de Riancourt, 35400 Saint-Malo
Phone : 02 99 81 81 86