Les frites or French Fries is very well known in the world. I don't think there is a single country where they don't fry potatoes. If the name French Fries highly suggest that it's another French invention, the truth is that French Fries originate from Belgium.
The best fries you can eat comes from Belgium and today by accident we tried a restaurant to see if it was true by reviewing a very special restaurant : Friterie Franco Belge.
The location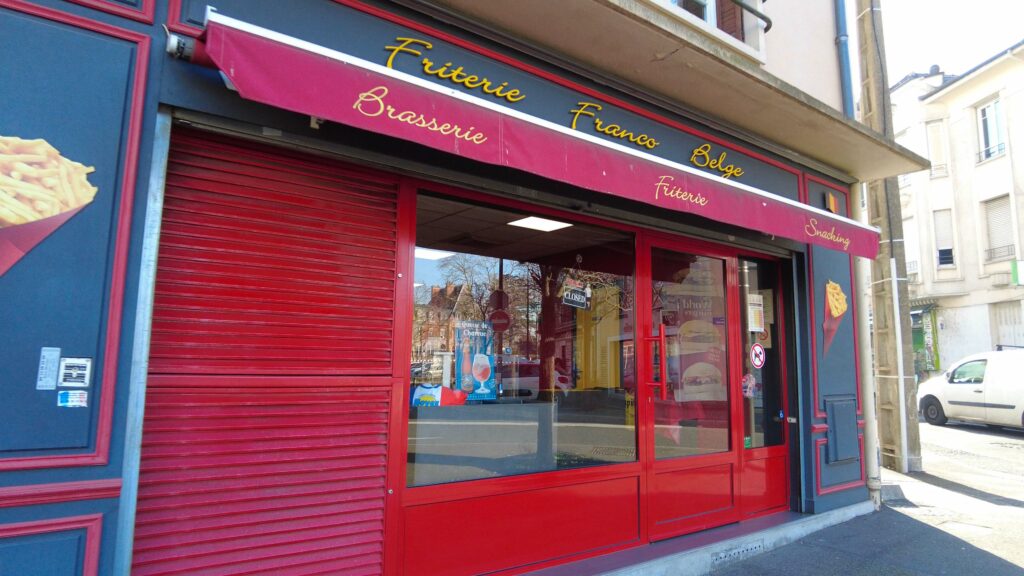 Today we had to go to the OFII in the city of Melun, for lunch we decided to try a famous place in the area. It happened that this store was right in the center, just in front of the Tribunal Judiciaire.
I won't lie to you, it wasn't easy to park in this area since there was many car circling around and the indoor parking was full.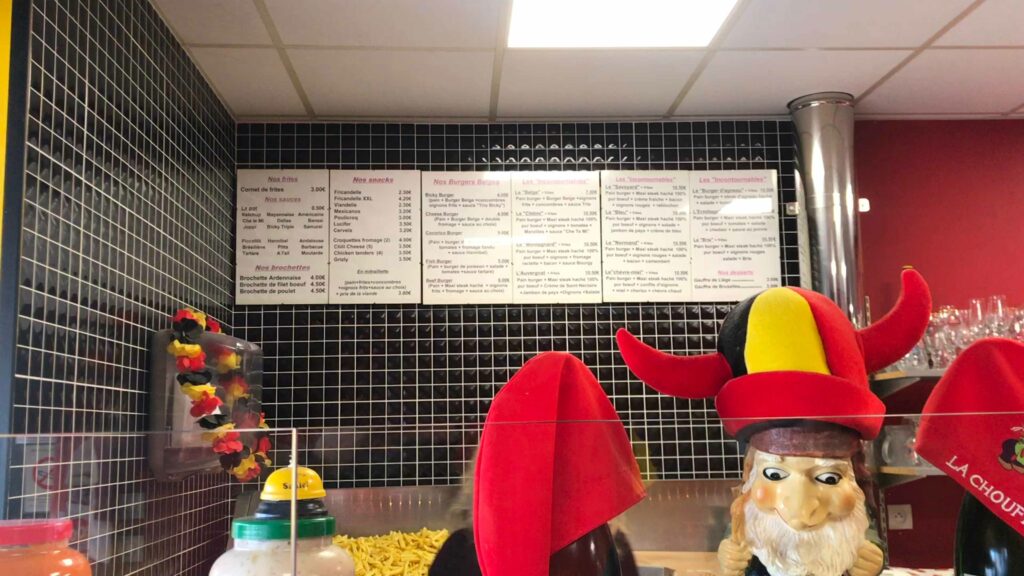 We also arrived a tad early, since we are used to eat at 11 am and 6pm. In France most restaurant won't be open at that time. So we had to wait 15 minutes more before the store finally opened.
The place if very traditional and reminiscent of the colors of the flag of Belgium. I am pretty sure the owner and workers in there are Belge as well. This is an authentic place.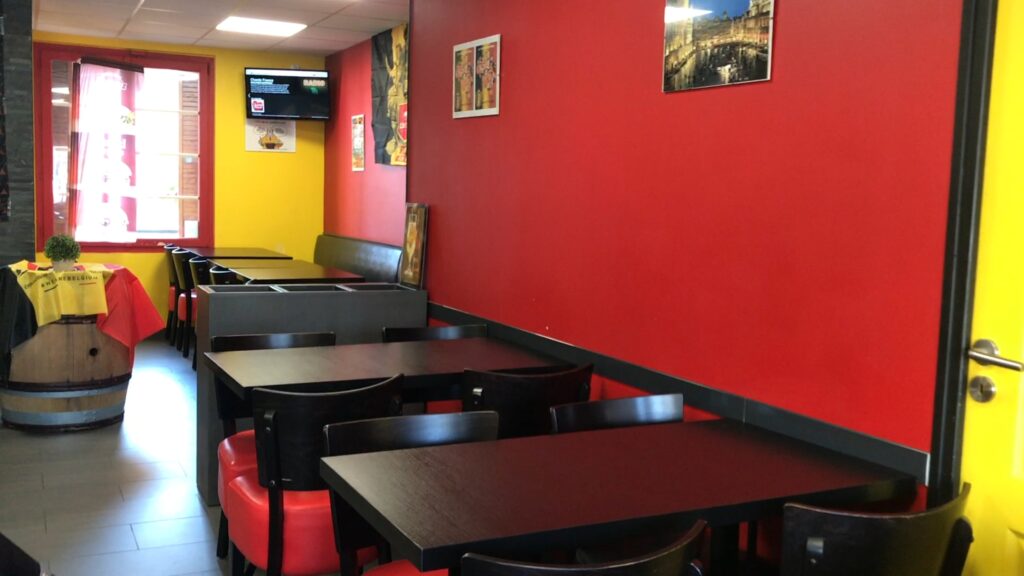 The restaurant if well located is a bit small there must be around 20-30 sits but most french fries places in Belgium are actually Trucks. Since it's mainly a food you take away.
The menu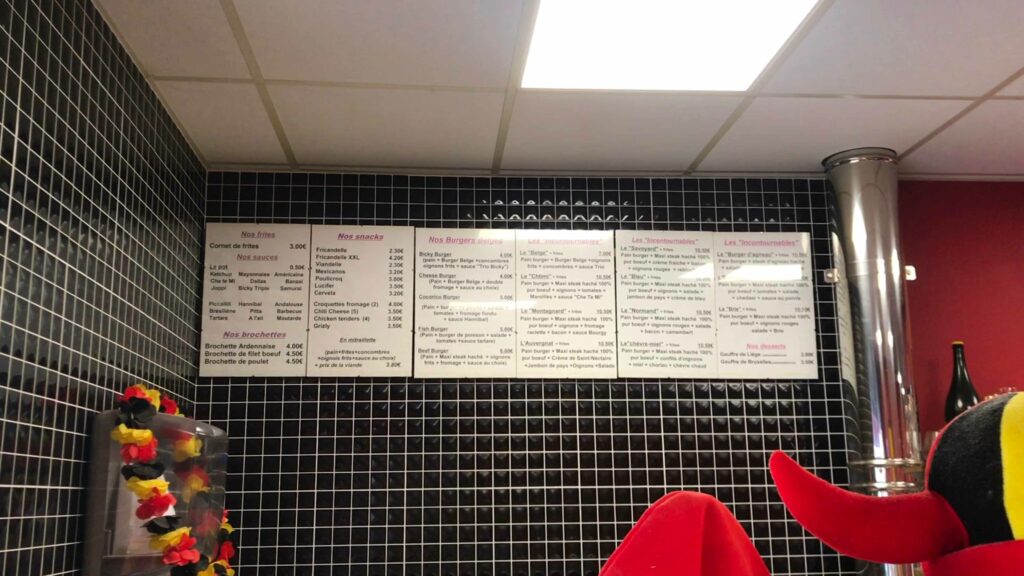 The menu is quite simple, burgers, french fries, skewers and of course Belgian beers. This menu is only text and no pictures but every ingredients are written so you can guess what you are going to get.
The burgers are interesting, there is a special burger which is made of this Belgian skewed speciality. It taste like a cooked saucisse.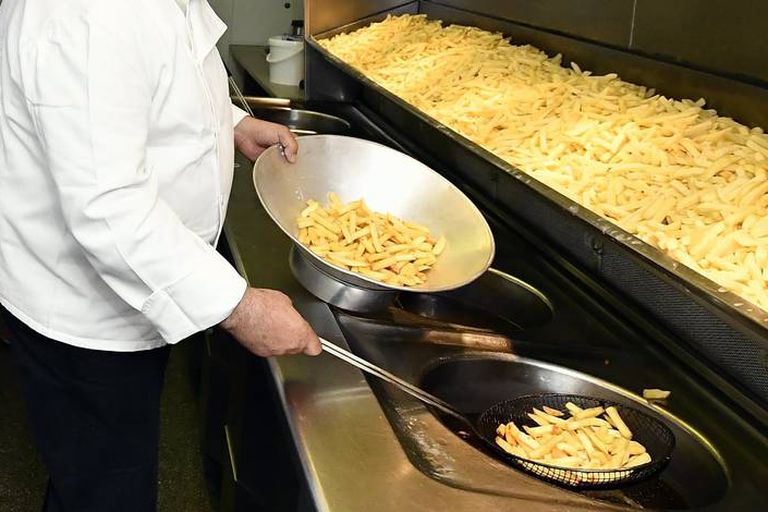 I don't know if you've ever seen a Belgian French Fries Truck but it's quite something. There is a long inox cuve of hot oil, piles of Fresh French Fries and a specific tools to remove excess oil and put salt to them. It's quite spectacular.
To accompany these fry the store proposes some delicious sauces that you can order and pay. It seems to me that these sauce are at least partially home made.
Of course Belgium is known for having the best beers in the World. So if you enjoy beers you'll have some choice here. Belgium beer are known to have rich flavors.
The experience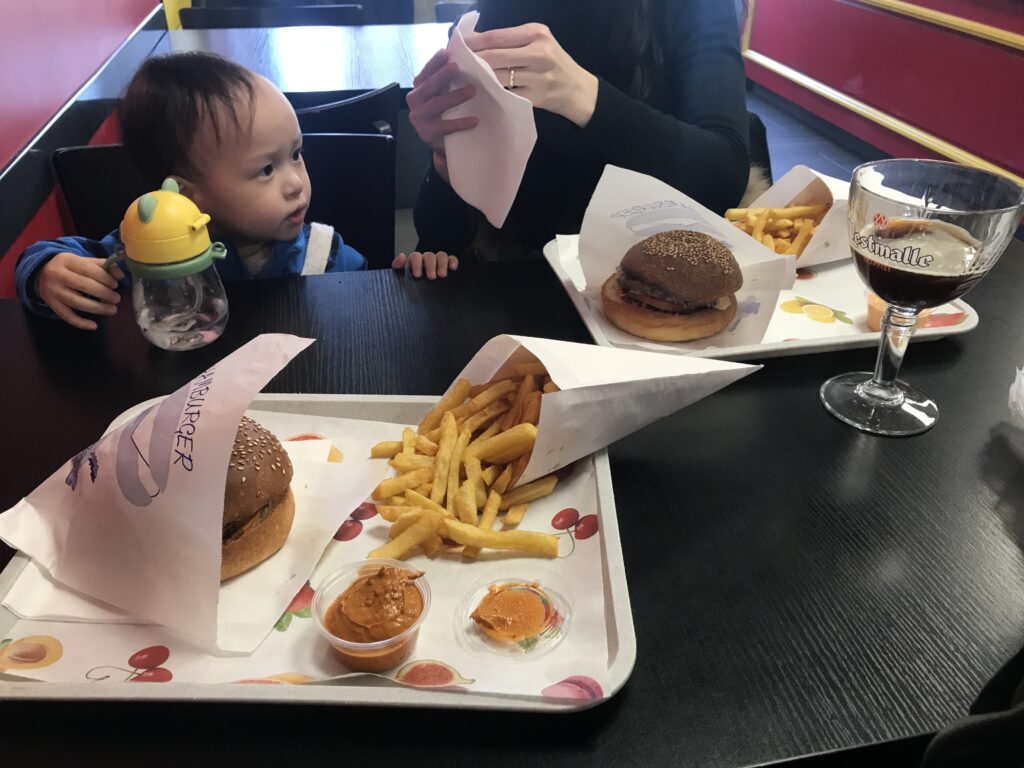 To be honest with you, I wasn't expecting much of this restaurant. I've checked online, it had good reviews but so does most of decent restaurants anyway.
At the beginning, we were a bit surprised by the hospitality, since the workers were not specially welcoming, not rude but not inviting like Americans with big smiles. But after a while a multiple customer it seemed like it's just part of the character or culture overt here.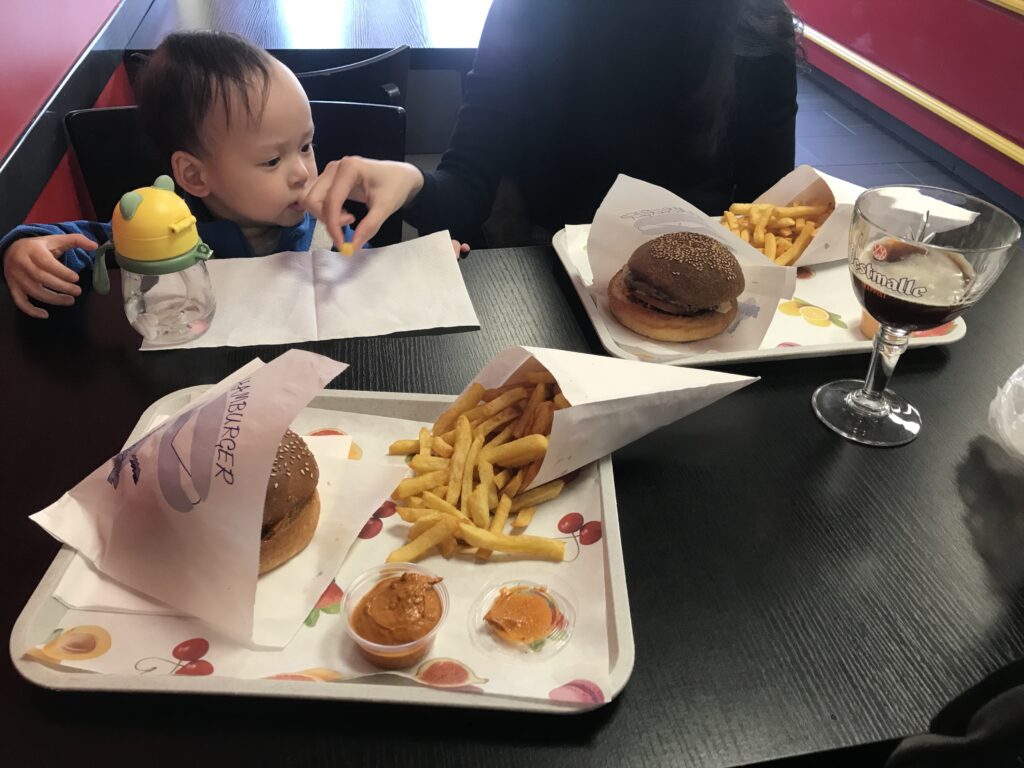 Still the lady serving us was nice and polite. After we ordered our meal came in less than 3 minutes. At first the Burgers seemed a big over baked but it actually was one of the best bun I've ever tried.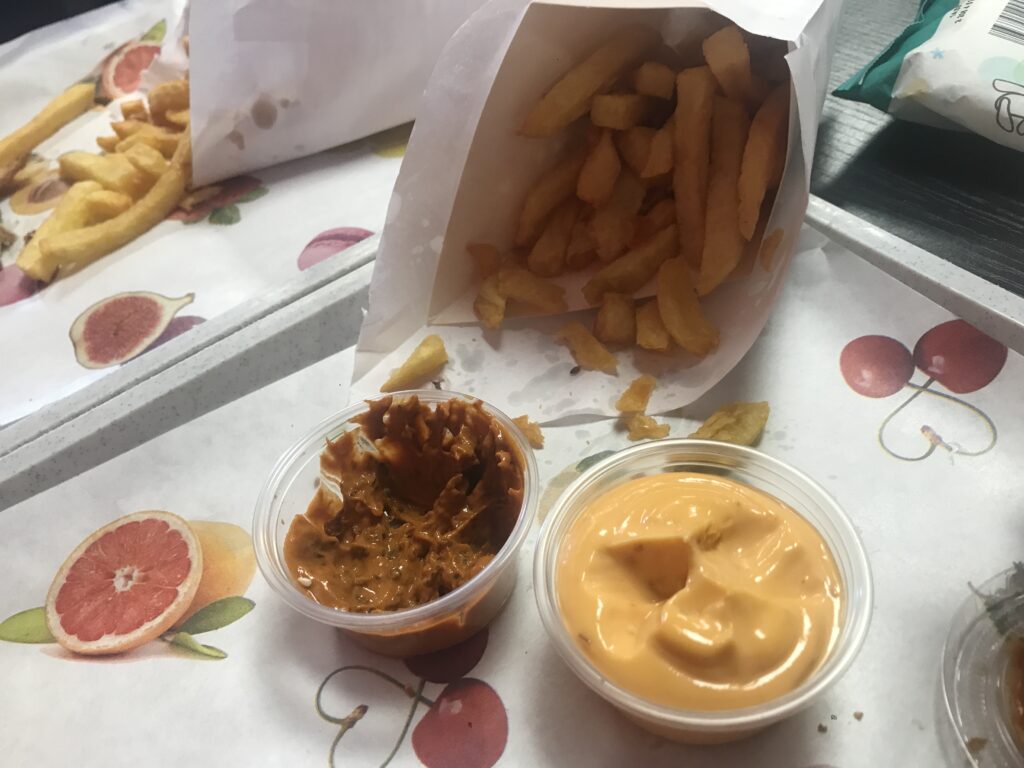 But let's start with the fries. Well they are simply delicious. The specificity of Belgian "French Fries" is that the potatoes are fried in beef fat and served in "Cornet".
These fries were perfect, they were light, crispy, still soft in the inside and not too salty. I am used to eat salty fries and McDonalds style fries. These ones tasted like a premium version of it. Something different more traditional and tasty.
They came with some sauces that we chose when we ordered. The American sauce was thick and delicious. I wish I had one like this at home. I could be wrong but it was not the regular sauce found in Kebabs.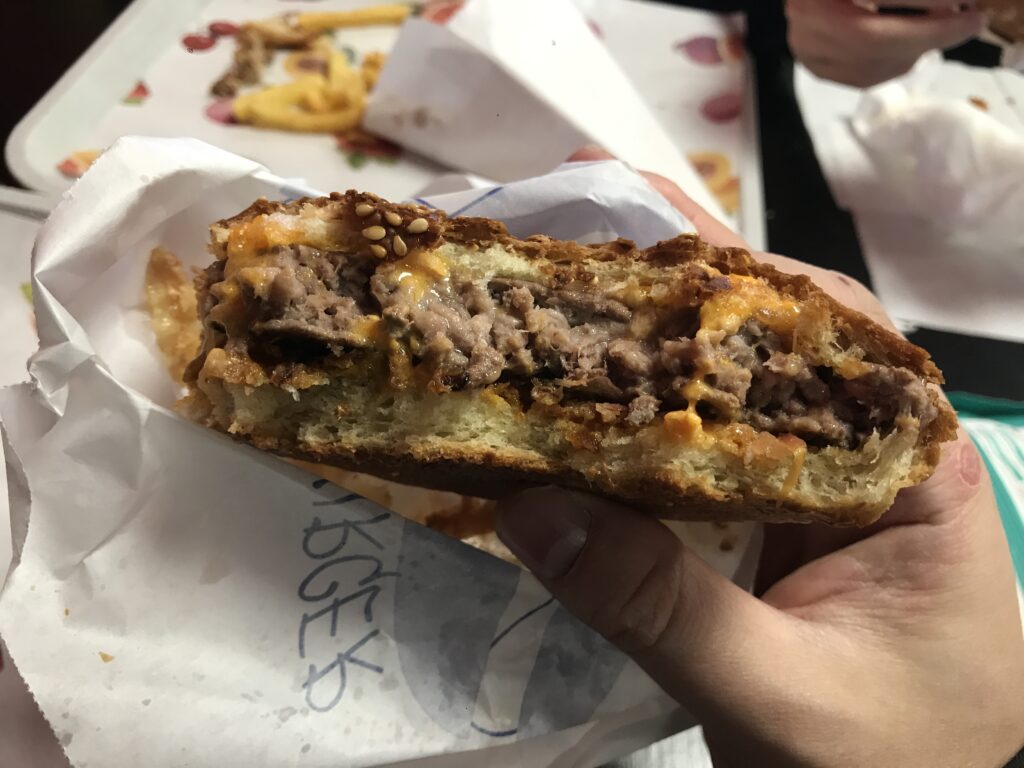 We order 2 different burgers the first one was name "Belge" and the second one "Chtimi" both are referring to people from Belgium or from the North of France.
These two burgers were absolutely delicious. The bun seemed over-baked at first but it happened to be one of the best bun I've tried. Better than Big Fernand or Paris New York in my opinion.
The Chtimi burger came with 100% beef steak and the taste was interesting, first it came slightly pink which is rare but the meat actually had some taste. The sauce Che Te Mi or the cheese was absolutely amazing. I've tried many burger but the cheese in this one fitted so perfectly with the meat.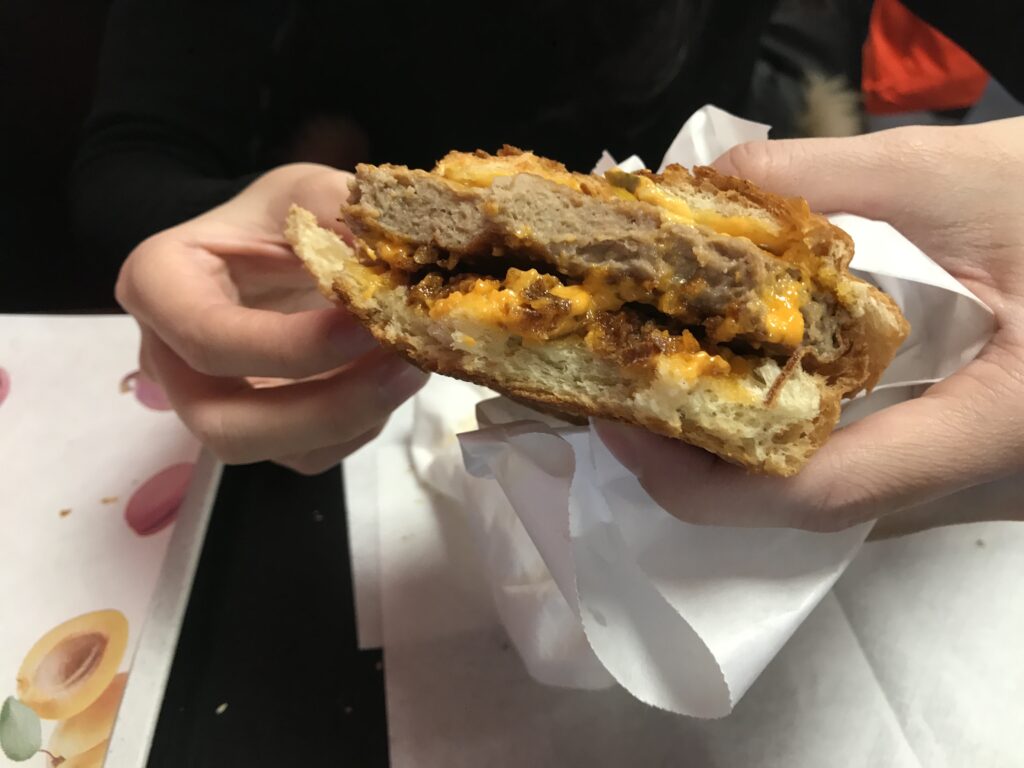 The Belgian burger was something interesting, the meat was a mixture of something probably very close to what there is in the Fricadelle. It basically taste like those burgers you buy for breakfast in Wall Mart but the real thing.
This meat was hotter than hot, while biting in it the warm vapor got in my mouth and made me cough. It's first time, I experienced such a thing. The burger and the meat was good and was actually fitting with the sauce. Very delicious as well, I wouldn't hesitate to order again.
Finally we ordered a dark beer, which was good, but nothing out of the ordinary.
Verdict
8.9 out of 10
We highly recommend this place. It's a small burger joint but with very high quality and tasty products. French fries are as traditional and as good as it can be thanks to the Belgian original recipe.
You have a large choice of Belgian bottled beers and sauces for your fries as well. But the main attraction here is the burgers.
The burgers are simply outstanding. I would put it up there with Burgers like Big Fernand or Paris New York. Where Friterie Franco Belge Shines is that even with extremely tasty Burgers this price is almost half of what you would pay in the other two Franchises.
We paid 22,50 euros for two menus (burger and fries) with a beer. Last time we paid 50 euros for Five Guys including a Milkshake. Honestly it's a steal for this price. The only issue perhaps is that there's only one store in Melun. Let's hope this can become a Franchise.
Information
Friterie Franco Belge
Address : 9 Pl. de l'Ermitage, 77000 Melun
Phone : 01 64 83 02 02
Facebook : https://www.facebook.com/people/Friterie-franco-belge-Melun/