Dragonland is a restaurant located in Bay 2, Torcy. It's a pretty big restaurant with very good Chinese food.
My mother loves to eat at this restaurant with her friends. For me, it's the second or third time I've tried it, so this time I thought why not make a review out of it?
The location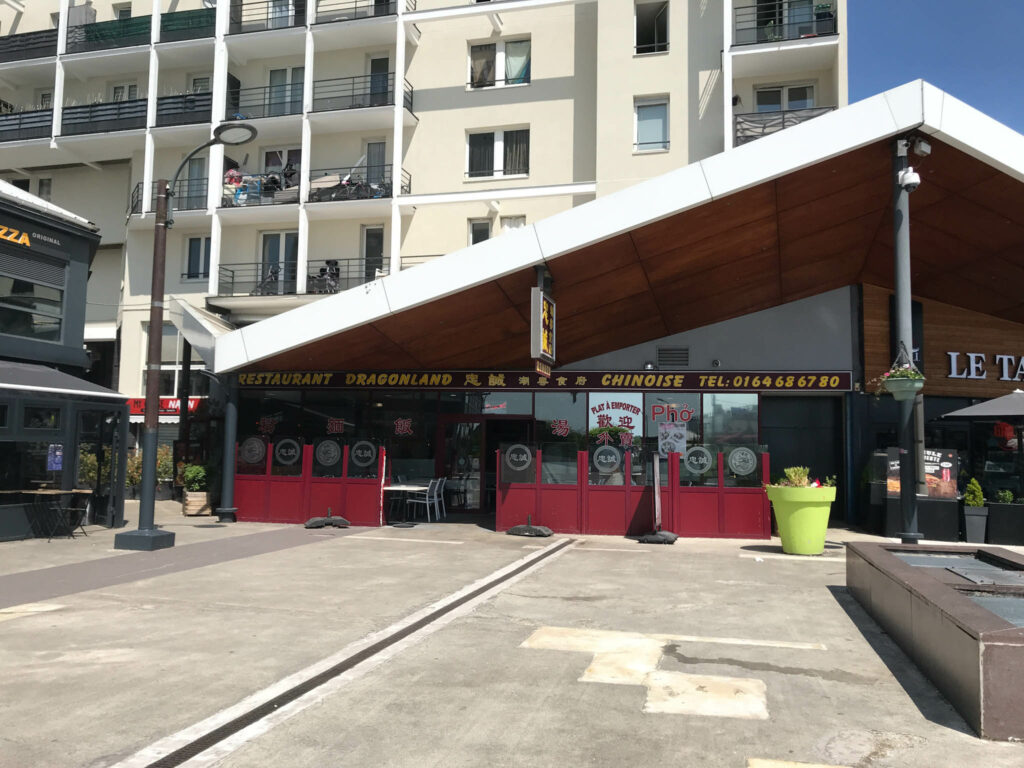 Like many restaurants in Torcy, Dragonland is located in Bay 2, very near the train station RER A. I think it's perhaps the largest one on this street. Well bigger than New Saveur d'Asie or Tuk Tuk de Saigon.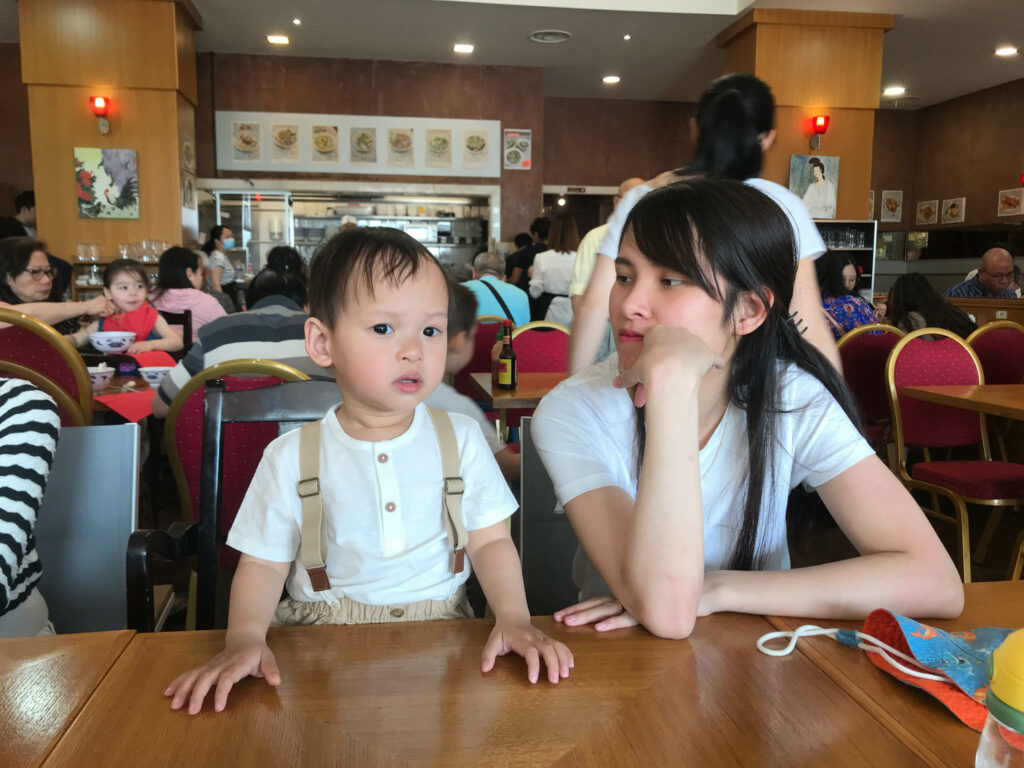 The restaurant is quite large and has lots of tables and seats. It reminds me of an Asian restaurant in America. In the USA, they have plenty of space, so the size of restaurants, especially in the suburbs, is quite large.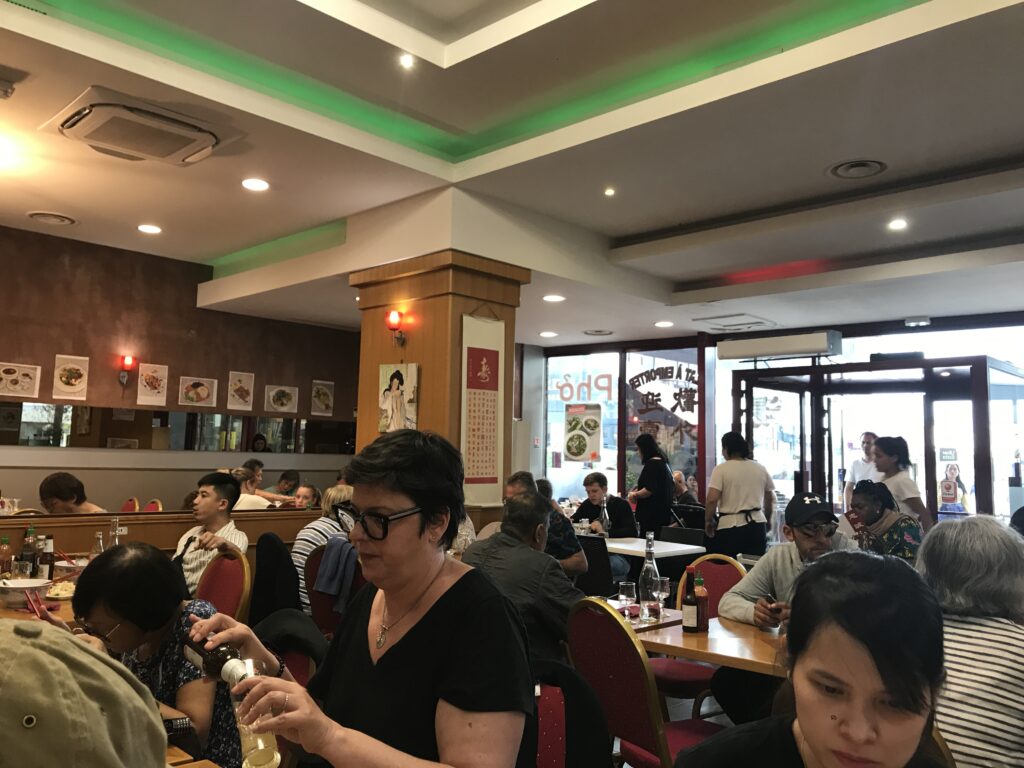 The decoration inside the restaurant is quite normal; nothing fancy outside an aquarium if you want to eat some lobster. It's neither high-end nor too popular; it's perfectly in the middle.
The Menu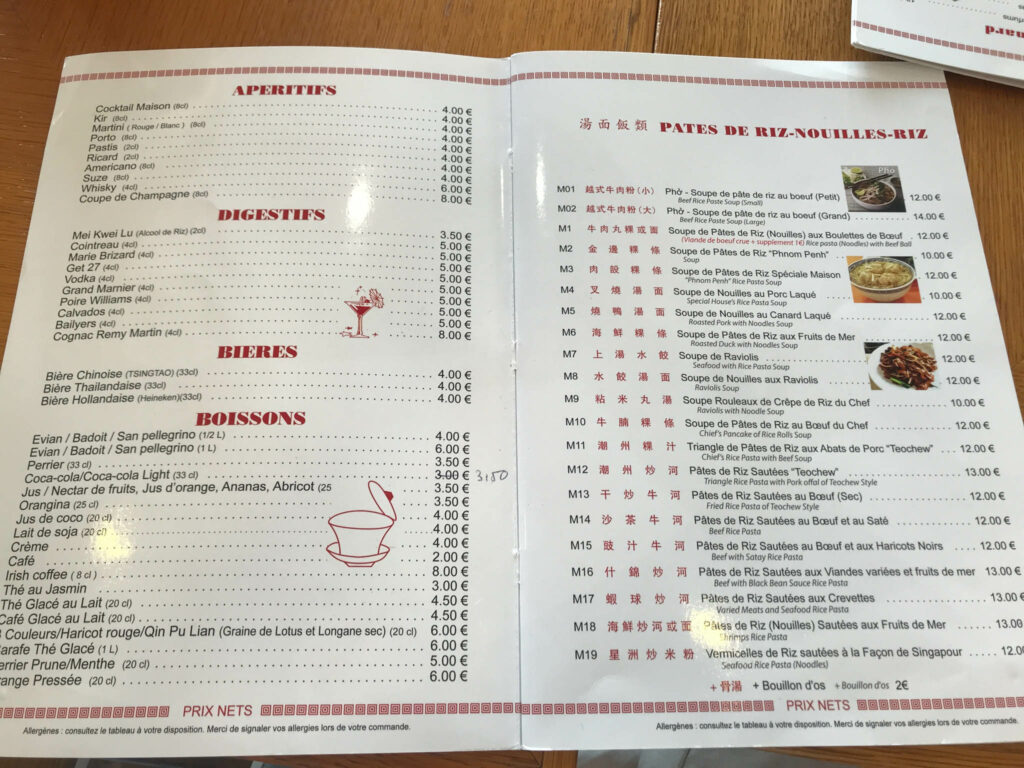 The menu at Dragonland is very traditional for Chinese restaurants. Physically, it looks very similar to the one in Royal Torcy, from my memory.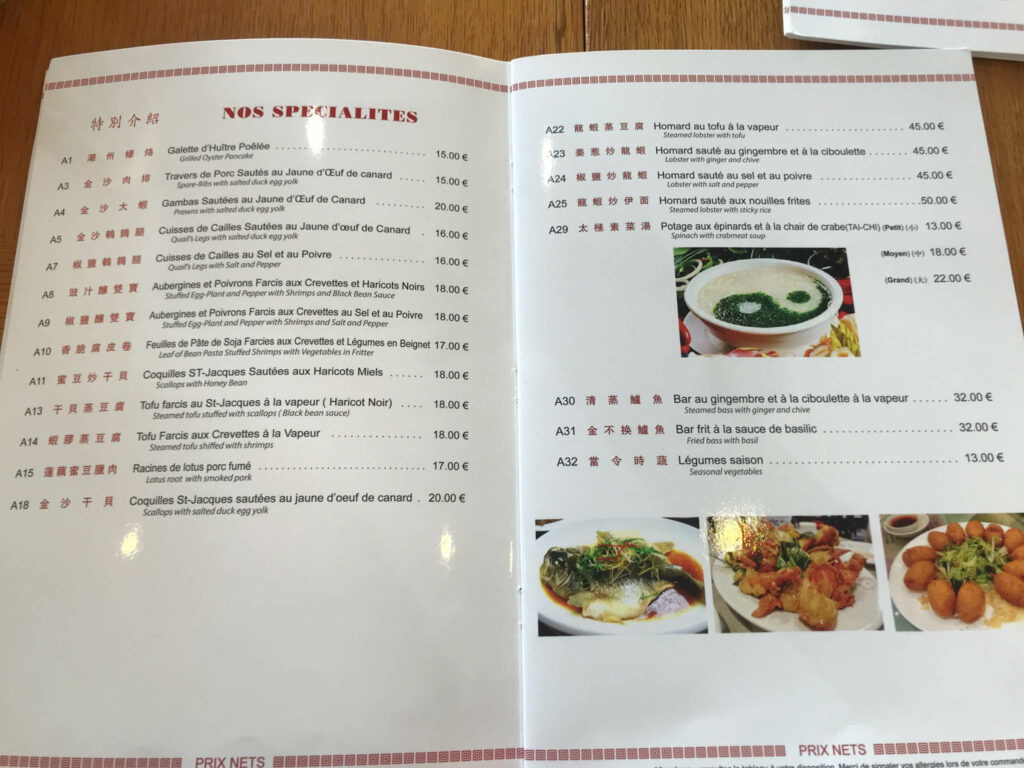 This is the type of menu that tries to serve as much variety as possible. Every dish you can think of, this restaurant will probably have it on their menu.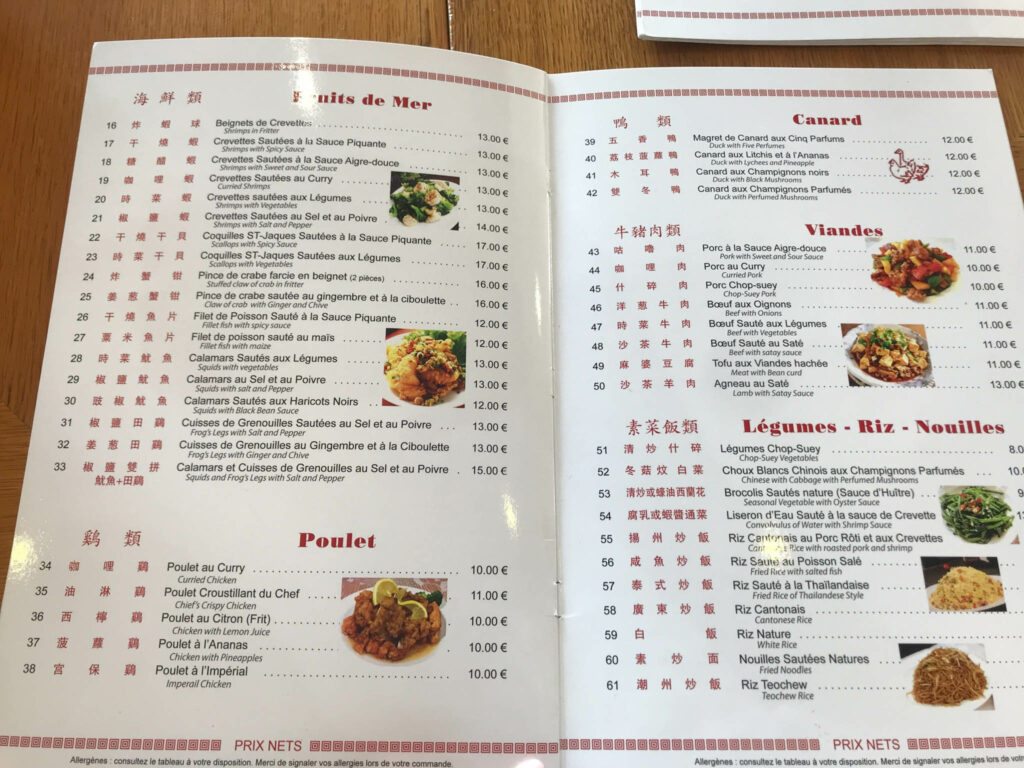 This doesn't mean that you should order Vietnamese food. We would always recommend that you order Chinese dishes in a Chinese restaurant unless you have heard from friends that the dish is good.
Even if the menu is large, most of the dishes are coherent with the type of cuisine they specialize in and prices are average.
The experience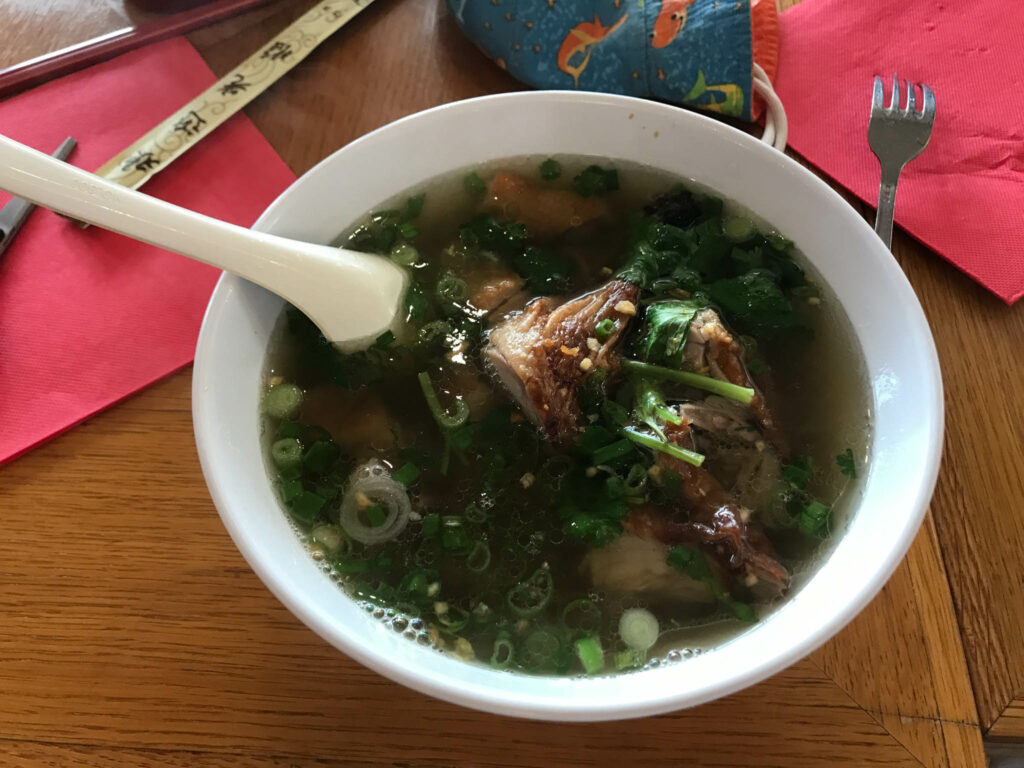 My wife tried the soup with noodles and peking duck and found it to be very tastyl and well executed. The broth was maybe a bit salty, but perfectly seasoned for most people. The duck was very well seasoned as well but that's to be expected since they probably just bought it.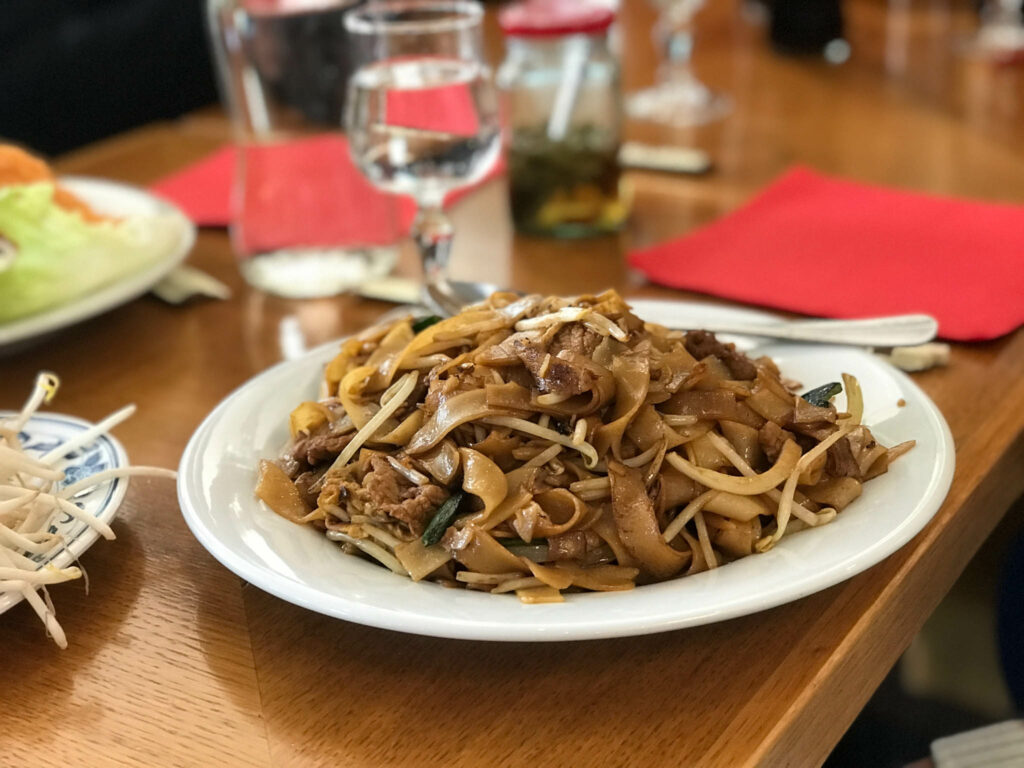 The dishes that came out on our table were generous in size. I think the portion would satiate most people. They were well presented as well, nothing fancy but the plate were clean.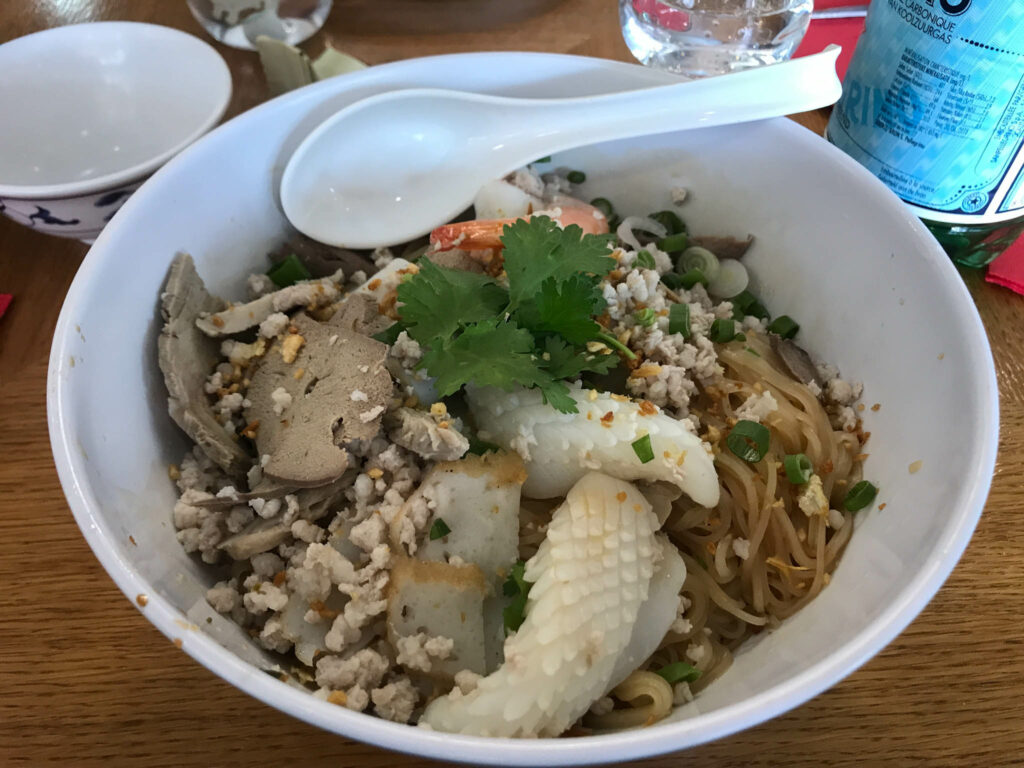 I personally ordered a large Phnom Penh dry with the soup on the side, and it was too much for me to finish. It's fair to say that a normal portion should be enough, especially if you are thinking about taking a dessert or a starter.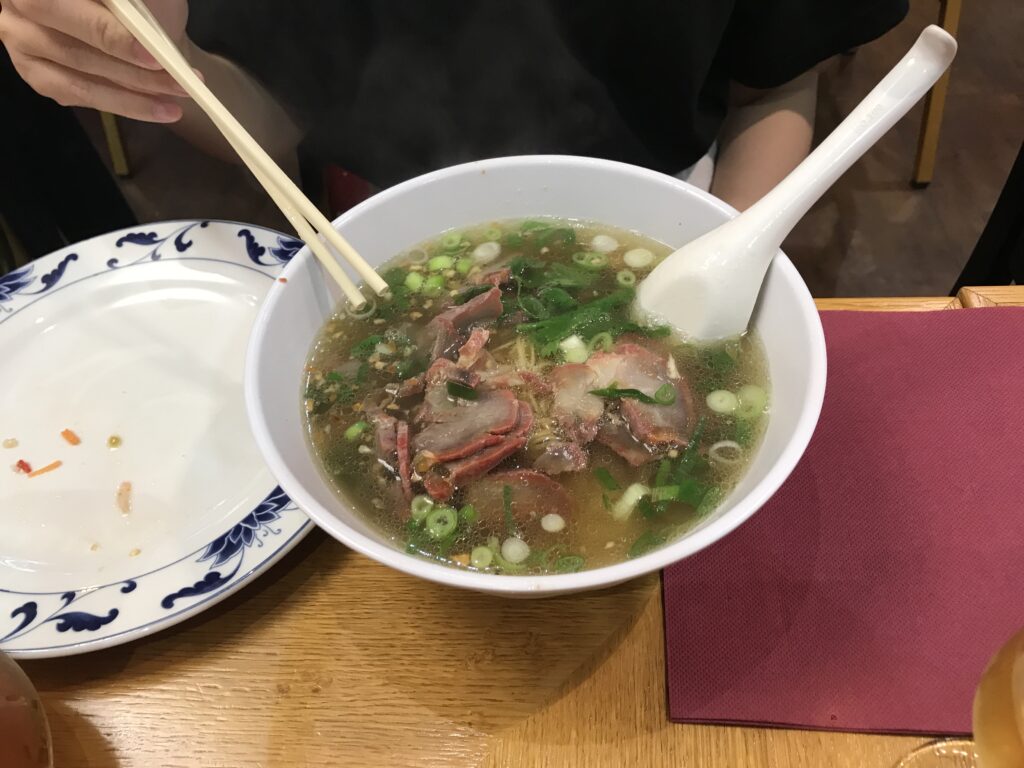 The broth wasn't as good as I am used to in New Saveur d'Asie; it tasted more like carrots and turnips. Not that this is a bad combination. But usually we expect to taste bones—in this case, pork bones.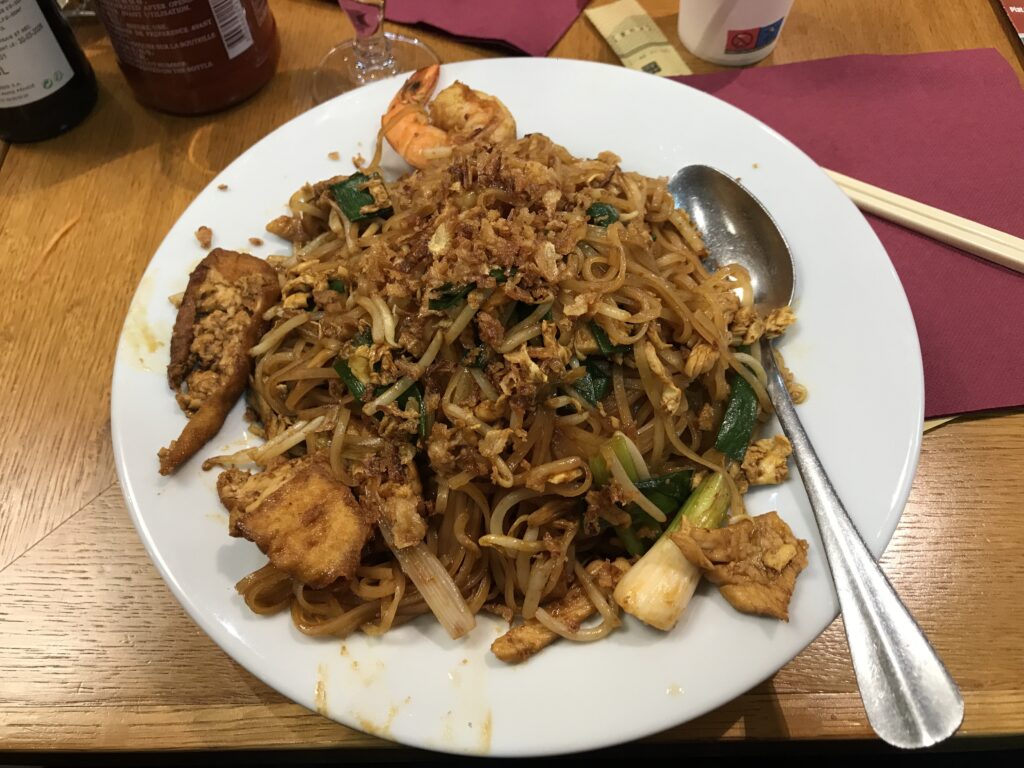 Verdict
8.0 out of 10.
This review is short because this restaurant is quite straight-forward. It's big, so it has space. The atmosphere inside is rather traditional.
The menu is big and has tons of Chinese specialties, and the food in the restaurant is quite solid. I think it's better than average.
Ultimately, Dragonland is a solid choice for people who like traditional Chinese restaurants with a normal or popular atmosphere.
Prices are quite average, and the food is good. This is the place my mother likes to eat her Phnom Penh, and outside of the soup, I understand why.
Informations
Dragonland
Address : Prom. du 7e Art, 77200 Torcy
Phone : 01 64 68 67 80
Website : https://dragonland.fr/fr/
Facebook : https://www.facebook.com/people/Dragonland-Torcy/100070258623887/?locale=fr_FR